Crystal Meth Emergency Town Hall Meeting Tonight
In The Meantime Men hosts discussion about Gemmel Moore's death and solutions for addiction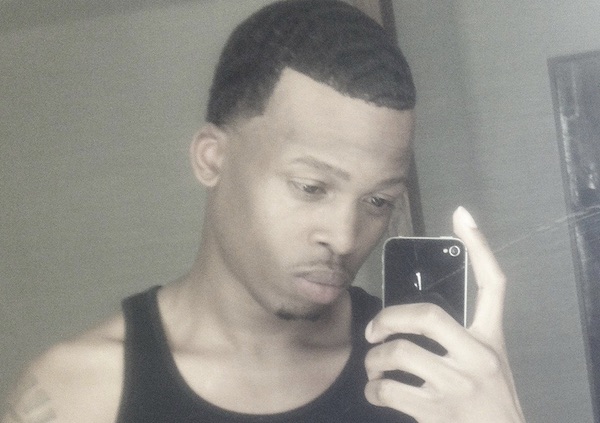 The toxicology report has not come back to determine the exact cause of death for 26 year old Gemmel Moore, but the Los Angeles Coroner's office originally ruled his death an "accidental" overdose from crystal meth. For Jeffrey King, founder and CEO of In The Meantime Men, that sounded an alarm too many people have ignored for too long about the epidemic of crystal meth in the LGBT African American community.
King, along with a slew of community partners, is holding an open Emergency Town Hall Meeting and Call to Action tonight, Tuesday night, from 7:00-9:00pm at The Carl Bean House, 2146 W. Adams Blvd. in LA.
The first part of the evening, King tells the Los Angeles Blade, will be devoted to "giving dignity to the life Gemmel Moore lived, to empower the life of this young man who shared the same kind of experience with many peers. We think it's important to shed light on the complexity of addiction and crystal meth—where race meets sexual orientation meets addiction. With race comes racism. Why was he not working a full time job or in school? Why was he escorting? To make fast money? Because he had too many felonies that made it difficult to find a job? It's a cycle. And he was surrounded by amazing people—we're going to be delving into all that complicated stuff."
But, King says, the meeting will also work to find solutions, highlight the important work mental health and social support agencies are doing together, and formulate a call to action.  Kathy Watt, director of the Van Ness Recovery House will be there, for instance. But why is the Van Ness House the only facility (other than Tarzana) for LGBT addicts/alcoholics seeking help? Sober living facilities help keep you clean and sober, he says, they don't get you out of the clutches of addiction. Perhaps a campaign targeting local elected officials can raise awareness of the state of emergency the silent meth epidemic has created in the Los Angeles County African American and Latino communities.
King is doing his part. Every Saturday from 11:30-12:30, there is a free 12 Step Recovery Meeting called "The West Adams Group" at the Carl Bean House at 2146 W. Adams Blvd.
He also features a breakdown of drugs and what they do on the In The Meantime Men website under the category "LARG (LA Addiction/Recovery Guide)." Here's an excerpt under crystal meth: "Long-range damage: In the long term, meth use can cause irreversible harm: increased heart rate and blood pressure; damaged blood vessels in the brain that can cause strokes or an irregular heartbeat that can, in turn, cause cardiovascular collapse or death; and liver, kidney and lung damage. Users may suffer brain damage, including memory loss and an increasing inability to grasp abstract thoughts. Those who recover are usually subject to memory gaps and extreme mood swings."
But crystal meth has its own brand of scariness. The Addictionblog  notes that: "[M]eth users can take a lethal dose and not realize it right away. But in general, meth overdose is characterized by physiological deterioration, eventually leading to a heart attack or stroke. Further, meth should not be used by people with heart, thyroid disorders and diabetes, because these chronic conditions may lead to sudden death….Because of rapid onset, death proceeds suddenly and unexpectedly after a meth OD. Many fatalities usually manifest symptoms of coma, shock, inability to pass and secrete urine, and muscle twitching. Emergency department visits due to meth overdose have been up to 130,000 per year, out of which almost 15% were fatalities."
Crystal meth was out of control in the Los Angeles County area in the early 2000s—so bad in Long Beach, for instance, that the Long Beach Press Telegram ran an important and shocking series called "The Meth Menace."   With PrEP not even on the horizon, the addiction, coupled with high risk sex, lead to the frightening conclusion about the possible spread of HIV. "Meth use, which has intensified over the past five years and replaced cocaine as the most popular illegal stimulant in Long Beach, and the nation, is widely abused among heterosexuals, too, but the high-risk sexual behavior it triggers among gay men has presented a new front in the war on AIDS," the report said.
Then the epidemic seemed to subside. But not in the black community. "If you were paying attention, a few years back, about 2006 and 2007, you could already see a rising problem for black gay men on the horizon. No one talks about it, but it's true. Even then the conversations, scattered and infrequent though they may have been, were just beginning to take shape: black gay men in New York City were talking about developing a crystal meth awareness campaign," Charles Stephens, co-editor of the anthology Black Gay Genius: Answering Joseph Beam's Call, wrote in a 2015 essay called "Black gay men must face the crystal meth enemy in their midst."
Stephens acknowledged it wasn't an easy discussion. "For one thing, we are subjected to such pervasive scientific objectification by society that a consideration of our interior lives, is often unthinkable," he wrote. "To talk about meth addiction and black gay men forces a conversation about our sexual practices and our sexual pleasures. It forces a conversation about how we seek intimacy and connection. It forces a conversation about how we struggle to cope with racism and homophobia and also struggle to transcend them. It forces a conversation about how black gay men have inherited the collective trauma faced by our ancestors and elders."
More recently, filmmaker Christopher Rudolph produced a documentary ParTy Boi: Black Diamonds in Ice Castles about how there has been an uptick in crystal meth that is devastating queer communities of color. "In ['parTy & play'] community it has become a part of the norm," Rice says in the trailer.
But the drug is not restricted to gay men. A new study from Chapman University "found that transgender teenagers are twice as likely as their cisgender peers to have substance abuse problems," including crystal meth, according to a news report about the study, which published in the Journal of School Health. Researchers dove into results of the California Healthy Kids Survey (which 4778 transgender and 630,200 non-transgender students) in middle and high schools in nearly all school districts in California between 2013 and 2015. "Transgender teens were about 2.5 times more likely to use cocaine/methamphetamine in their lifetime, and more than twice as likely to report inhalant use as well as prescription pain medication use."
"Transgender adolescents face tremendous social stress in families and schools, which often leads to behavioral health disparities," Kris De Pedro, PhD, assistant professor at Chapman University and lead author on the study, said in a statement.  
"California is a unique context for exploring substance use among transgender adolescents," the study noted. "California is one of the most racially, culturally, and socioeconomically diverse states in the United States. More than half of California public middle and high school students are nonwhite."
For more information about the open community forum on crystal meth, go to Jeffrey King's Facebook page  or call: 323-733-4868. 
WeHo Arts unveils new holiday street pole banner by Sophie Morro
The city has also installed annual holiday lights on street poles and around trees lining Santa Monica Boulevard to make the city festive

By Paulo Murillo | WEST HOLLYWOOD – The annual holiday street pole banners went up this week throughout the city of West Hollywood. The City's WeHo Arsts unveiled the new holiday artwork by artist Sophie Morro along Santa Monica Boulevard, San Vicente Boulevard, and Melrose Avenue.
A total of 29 of the new banners were produced this year and will become part of the annual collection of holiday street pole banners on display in WeHo to celebrate the holidays. Banners include past holiday artwork by Shag (Josh Agle) and Mosa Tanksley.
The city has also installed annual holiday lights on street poles and around trees lining Santa Monica Boulevard to make the city festive around the holiday and New Year's celebrations.
Sophie Morro is an artist based in Los Angeles. Her oil paintings are largely informed by an autobiographical narrative with nods to spirituality, dreams and the otherworldly. Visit sophiemorro.com to learn more about the artist.
In April, 2022, the City of West Hollywood Arts Division made a call seeking a visual artist to provide artwork for the city's annual winter / holiday card and street pole banner display. The deadline to submit their work to WeHo's Performing Arts and Cultural Affairs Subcommittee was May, 2022.
The new artwork will also be used on the City's annual end of year Winter / Holiday card, social media promotions along with the printed street pole banners. Artists were invited to submit existing work samples to demonstrate their style and technique.
The Request for Qualifications was open to artists who live in California. Artists who live in
West Hollywood and artists of color, women, artists with disabilities, and LGBTQIA+ artists
were highly encouraged to apply. The artists who applied will remain eligible to be selected as semi-finalists for 3 calendar years without needing to reapply.
The City of West Hollywood's Arts Division and Arts and Cultural Affairs Commission believe
that all people in the City of West Hollywood have the right to celebrate and engage in meaningful and relevant arts and cultural experiences.
Each member of the community should have access to the arts which reflect and nurture individual identities, affirm personal value, and foster belonging in the community. The right to participate freely in the cultural life of the community is recognized as a basic human right.
The Division and Commission's definition of diversity includes all ways in which people
differ, including but not limited to, race, ethnicity, gender, socioeconomic status,
education, age, gender identity, gender expression, sexual orientation, ability,
geography, citizenship status, religion, language, physical appearance, and the
intersection of these various identities.
*******************************
Paulo Murillo is Editor in Chief and Publisher of WEHO TIMES. He brings over 20 years of experience as a columnist, reporter, and photo journalist.
The preceding article was previously published by WeHo Times and is republished with permission.