Crystal Meth Emergency Town Hall Meeting Tonight
In The Meantime Men hosts discussion about Gemmel Moore's death and solutions for addiction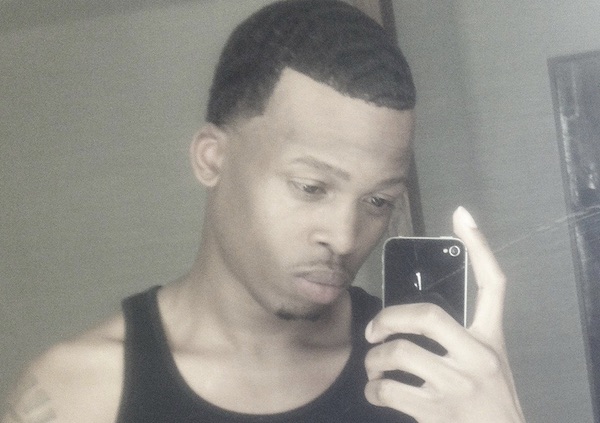 The toxicology report has not come back to determine the exact cause of death for 26 year old Gemmel Moore, but the Los Angeles Coroner's office originally ruled his death an "accidental" overdose from crystal meth. For Jeffrey King, founder and CEO of In The Meantime Men, that sounded an alarm too many people have ignored for too long about the epidemic of crystal meth in the LGBT African American community.
King, along with a slew of community partners, is holding an open Emergency Town Hall Meeting and Call to Action tonight, Tuesday night, from 7:00-9:00pm at The Carl Bean House, 2146 W. Adams Blvd. in LA.
The first part of the evening, King tells the Los Angeles Blade, will be devoted to "giving dignity to the life Gemmel Moore lived, to empower the life of this young man who shared the same kind of experience with many peers. We think it's important to shed light on the complexity of addiction and crystal meth—where race meets sexual orientation meets addiction. With race comes racism. Why was he not working a full time job or in school? Why was he escorting? To make fast money? Because he had too many felonies that made it difficult to find a job? It's a cycle. And he was surrounded by amazing people—we're going to be delving into all that complicated stuff."
But, King says, the meeting will also work to find solutions, highlight the important work mental health and social support agencies are doing together, and formulate a call to action.  Kathy Watt, director of the Van Ness Recovery House will be there, for instance. But why is the Van Ness House the only facility (other than Tarzana) for LGBT addicts/alcoholics seeking help? Sober living facilities help keep you clean and sober, he says, they don't get you out of the clutches of addiction. Perhaps a campaign targeting local elected officials can raise awareness of the state of emergency the silent meth epidemic has created in the Los Angeles County African American and Latino communities.
King is doing his part. Every Saturday from 11:30-12:30, there is a free 12 Step Recovery Meeting called "The West Adams Group" at the Carl Bean House at 2146 W. Adams Blvd.
He also features a breakdown of drugs and what they do on the In The Meantime Men website under the category "LARG (LA Addiction/Recovery Guide)." Here's an excerpt under crystal meth: "Long-range damage: In the long term, meth use can cause irreversible harm: increased heart rate and blood pressure; damaged blood vessels in the brain that can cause strokes or an irregular heartbeat that can, in turn, cause cardiovascular collapse or death; and liver, kidney and lung damage. Users may suffer brain damage, including memory loss and an increasing inability to grasp abstract thoughts. Those who recover are usually subject to memory gaps and extreme mood swings."
But crystal meth has its own brand of scariness. The Addictionblog  notes that: "[M]eth users can take a lethal dose and not realize it right away. But in general, meth overdose is characterized by physiological deterioration, eventually leading to a heart attack or stroke. Further, meth should not be used by people with heart, thyroid disorders and diabetes, because these chronic conditions may lead to sudden death….Because of rapid onset, death proceeds suddenly and unexpectedly after a meth OD. Many fatalities usually manifest symptoms of coma, shock, inability to pass and secrete urine, and muscle twitching. Emergency department visits due to meth overdose have been up to 130,000 per year, out of which almost 15% were fatalities."
Crystal meth was out of control in the Los Angeles County area in the early 2000s—so bad in Long Beach, for instance, that the Long Beach Press Telegram ran an important and shocking series called "The Meth Menace."   With PrEP not even on the horizon, the addiction, coupled with high risk sex, lead to the frightening conclusion about the possible spread of HIV. "Meth use, which has intensified over the past five years and replaced cocaine as the most popular illegal stimulant in Long Beach, and the nation, is widely abused among heterosexuals, too, but the high-risk sexual behavior it triggers among gay men has presented a new front in the war on AIDS," the report said.
Then the epidemic seemed to subside. But not in the black community. "If you were paying attention, a few years back, about 2006 and 2007, you could already see a rising problem for black gay men on the horizon. No one talks about it, but it's true. Even then the conversations, scattered and infrequent though they may have been, were just beginning to take shape: black gay men in New York City were talking about developing a crystal meth awareness campaign," Charles Stephens, co-editor of the anthology Black Gay Genius: Answering Joseph Beam's Call, wrote in a 2015 essay called "Black gay men must face the crystal meth enemy in their midst."
Stephens acknowledged it wasn't an easy discussion. "For one thing, we are subjected to such pervasive scientific objectification by society that a consideration of our interior lives, is often unthinkable," he wrote. "To talk about meth addiction and black gay men forces a conversation about our sexual practices and our sexual pleasures. It forces a conversation about how we seek intimacy and connection. It forces a conversation about how we struggle to cope with racism and homophobia and also struggle to transcend them. It forces a conversation about how black gay men have inherited the collective trauma faced by our ancestors and elders."
More recently, filmmaker Christopher Rudolph produced a documentary ParTy Boi: Black Diamonds in Ice Castles about how there has been an uptick in crystal meth that is devastating queer communities of color. "In ['parTy & play'] community it has become a part of the norm," Rice says in the trailer.
But the drug is not restricted to gay men. A new study from Chapman University "found that transgender teenagers are twice as likely as their cisgender peers to have substance abuse problems," including crystal meth, according to a news report about the study, which published in the Journal of School Health. Researchers dove into results of the California Healthy Kids Survey (which 4778 transgender and 630,200 non-transgender students) in middle and high schools in nearly all school districts in California between 2013 and 2015. "Transgender teens were about 2.5 times more likely to use cocaine/methamphetamine in their lifetime, and more than twice as likely to report inhalant use as well as prescription pain medication use."
"Transgender adolescents face tremendous social stress in families and schools, which often leads to behavioral health disparities," Kris De Pedro, PhD, assistant professor at Chapman University and lead author on the study, said in a statement.  
"California is a unique context for exploring substance use among transgender adolescents," the study noted. "California is one of the most racially, culturally, and socioeconomically diverse states in the United States. More than half of California public middle and high school students are nonwhite."
For more information about the open community forum on crystal meth, go to Jeffrey King's Facebook page  or call: 323-733-4868. 
LA County Youth Commission, Centering voices in mental health panel
Panel will be Youth Commissioners, mental health experts- DMH & UCLA Public Partnership for Wellbeing & community mental health advocates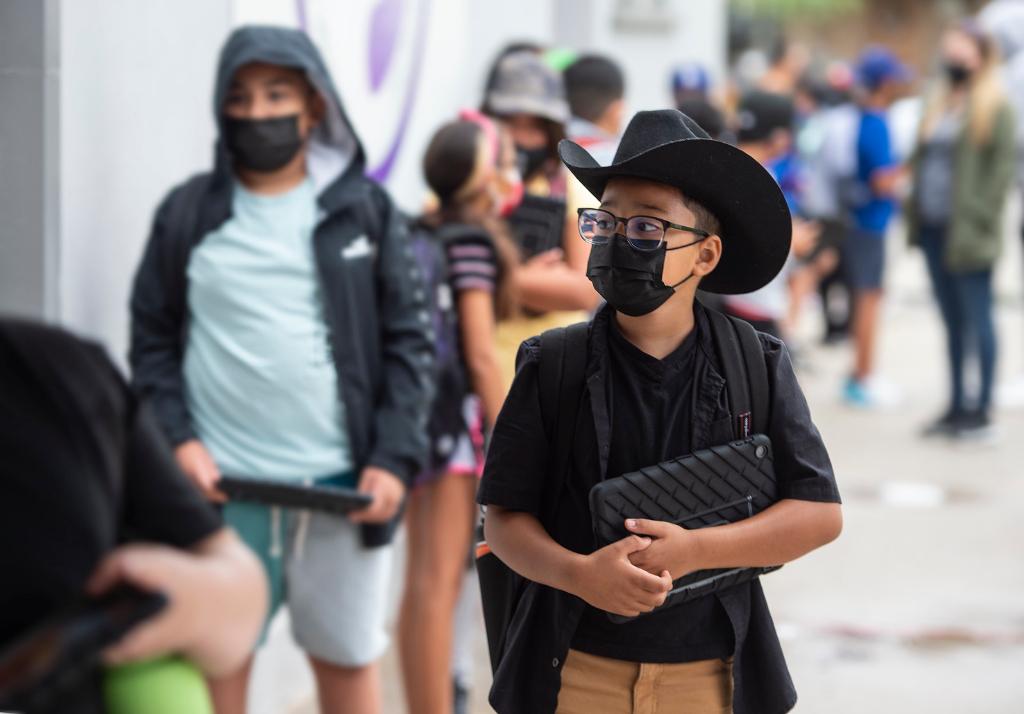 LOS ANGELES – Symptoms of depression and anxiety have doubled during the pandemic for youth across the country, according to the United States Surgeon General. During the past two years, 25 percent of youth experienced depressive symptoms and 20 percent experienced increased anxiety.
To help center youth voices in mental health reform and programming in Los Angeles County, The Youth Commission is hosting a "Centering Youth Voice in Mental Health" panel event, in partnership with the Board of Supervisors and the Los Angeles County Department of Mental Health.
The panel will consist of Youth Commissioners, mental health experts from the DMH + UCLA Public Partnership for Wellbeing, and community mental health advocates.
"Young people in LA County are resilient and strong. By seeking their feedback for improving mental health and wellbeing services across the County, we can help youth-serving organizations meet their needs and prevent future mental health crises," said Commissioner and panelist La'Toya Cooper who represents the Second District.
Youth, community members, agency partners, community-based organizations, philanthropy, and media partners are invited to join and learn more about how to center lived experience and youth voices while responding to the mental health crisis impacting youth in LA County.
Co-Sponsored by Fourth District Supervisor Janice Hahn's office, this event is in response to a 2004 Board Motion and is designed to center the voices of young people with lived experience, who are all too often left out of the design of programs meant to support them.
"It is imperative that when we consider a path forward in helping LA County's youth recover from the pandemic, we include them in building solutions. By convening mental health leaders and advocates, the Youth Commission is helping return authority to LA County's youth in healing their communities." said Hahn.
"The Department of Mental Health is deeply committed to the wellbeing of youth in LA County" said DMH Director Dr. Jonathan Sherin, M.D., Ph.D. "We are thrilled to partner with the Youth Commission, which is positioned to help amplify the voices of young people who have never had a proper platform for providing input to County systems. It is our belief that the Youth Commission will inspire new and more effective models of mental health care for young people in LA County."
"The issues facing youth are more complex than ever before. School closures, our ongoing reckoning with racial injustice present in our systems, and the negative impacts of social media, all represent challenges to youth wellbeing. We must collaborate on solutions that work for the youth we serve," said Dr. Tyrone Howard, an education expert and panelist from the DMH + UCLA Public Partnership for Wellbeing.
The Youth Commission welcomes suggestions for panelist questions from community members. If you would like to submit a question to the panel, please submit it to the Youth Commission Instagram page @lacounty_youthcommission by February 4.
When: Thursday, February 10th from 6 p.m. to 7:30 p.m. PST
View the event flyer and toolkit
How To Register and Join the Session:
Registration Link: https://www.surveymonkey.com/r/Y3LL3G3
Meeting Link: https://us02web.zoom.us/j/89214673705?pwd=WGlud3pZ NThkY2lXalkyb1VibFF4UT09
You can also RSVP by emailing [email protected] or calling 213-633-5599
Calif. Insurance Commissioner urges FDA end gay/bi blood donation ban
"This outdated, discriminatory guidance based in prejudice not in public health & is contributing to the national blood donation crisis"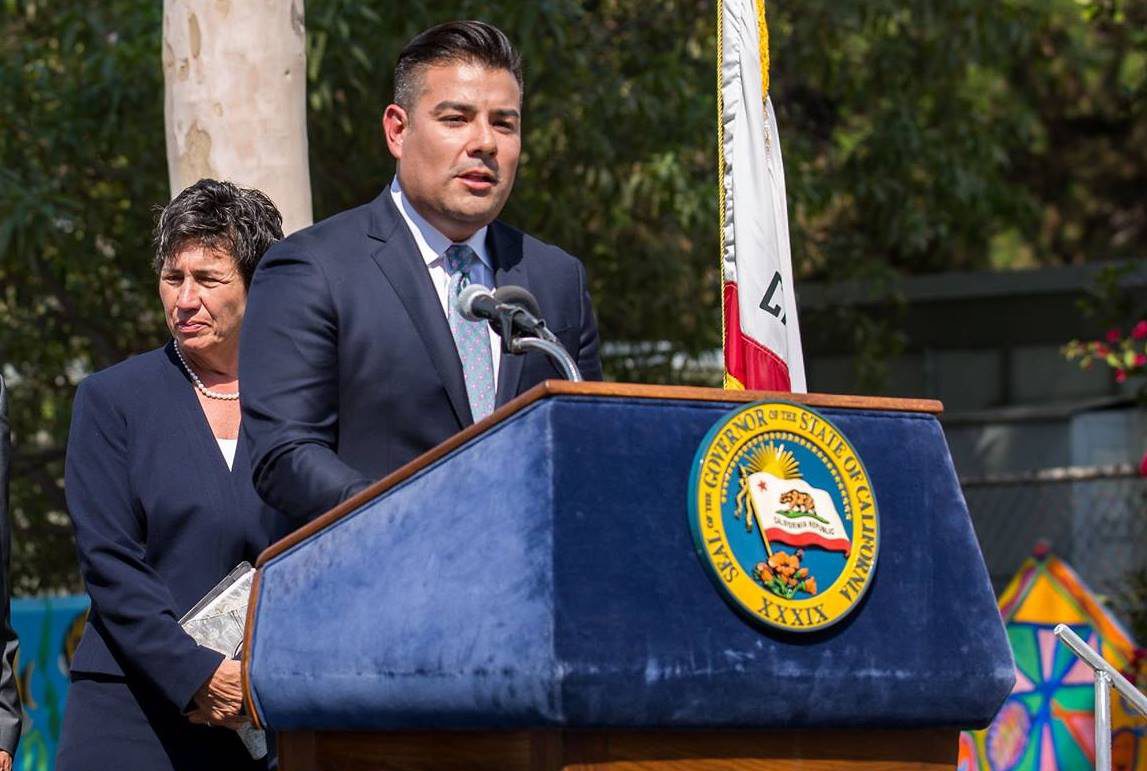 SACRAMENTO – California Insurance Commissioner Ricardo Lara is urging the U.S. Food and Drug Administration (FDA) to overturn a discriminatory blood donation ban policy carried over from the Trump administration.
On Monday, Lara sent a letter urging an end to the FDA's policy banning blood donations from gay and bisexual men. Currently the FDA requires that men who have sex with men must abstain from sex for three months before donating blood.
"This is outdated, discriminatory guidance based in prejudice – not in public health – and it is contributing to our current national blood donation crisis," said Insurance Commissioner Ricardo Lara in his letter to FDA's Acting Commissioner Dr. Janet Woodcock and U.S. Department of Health and Human Services Secretary Xavier Becerra. "I respectfully urge you to permanently lift the entire deferral period in order for a male donor who has had sex with another man from donating blood."
Research by the Williams Institute at the UCLA School of Law indicate that, if the outdated policy is lifted, up to 615,300 additional pints of blood per year—enough blood to help save the lives of more than one million people—can potentially be contributed by gay and bi men.
The FDA's original lifetime ban against gay and bi men was enacted in 1983 when little was known about the mechanisms of HIV transmission and the AIDS epidemic was concentrated primarily in the gay male community.
In 2015 the lifetime ban was partially lifted after the FDA announced that men who have sex with men would be able to donate blood following a year of abstinence. In April 2020 the one-year deferral period was reduced to three months to diminish the nation's urgent need for blood during the COVID-19 pandemic.
The United Kingdom announced in May 2021 that donors will no longer be asked if they are a man who has had sex with another man. Potential blood donors—regardless of their gender—will be asked, instead, of their most recent sexual activities. This year France and Greece announced their plans to abolish their longtime restrictions on blood donations from gay and bi men.
Calif. mother claims school manipulated child into changing gender identity
Konen gave the school permission to use the boy's name for attendance and tried to be supportive but noted it was difficult for her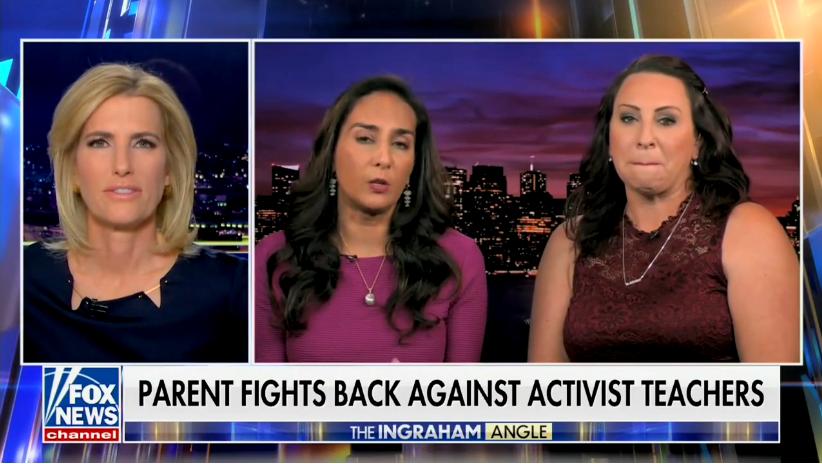 SPRECKELS, Ca. – A Northern California mother is claiming teachers in a small school district in the state manipulated her daughter into changing her gender identity and name in a legal claim.
The claim, filed by the ultra-conservative Center for American Liberty on behalf of the mother, alleged "extreme and outrageous conduct" by the Spreckels Union School District, leading Jessica Konen's 11-year-old daughter to change her gender identity and drive a wedge between them.
Specifically, the claim, a precursor to a lawsuit, names two teachers – Lori Caldera and Kelly Baraki – at Buena Vista Middle who, in addition to teaching, ran the school's Equality Club, later known as UBU (You Be You). Buena Vista is a part of the district.
It comes after Abigail Shrier, the author of a book widely criticized as anti-trans, quoted what the two educators said last year at the California Teachers Association's annual LGBTQ+ Issues Conference in a piece headlined "How Activist Teachers Recruit Kids." Caldera and Baraki spoke about the difficulty of running a Gay-Straight Alliance (GSA) in a socially conservative community.
After the article was published, the teachers were put on administrative leave, and the district hired a law firm to investigate, which is ongoing. The UBU club was suspended.
Spreckels is a town of about 400 people in the agricultural Salinas Valley, approximately 90 miles south of San Francisco.
According to the complaint, Konen's daughter began attending Equality Club meetings after being invited by a friend when she started sixth grade at Buena Vista. After attending one session, she decided it wasn't for her until Caldiera convinced her to come back. At the gatherings, Caldera and Baraki held LGBTQ-centered discussions and introduced students to different gender identities and sexualities.
During her time in the club, Konen's daughter began exploring her own gender identity and sexuality, choosing to wear more masuline clothes. At some point, she decided to change her name and pronouns, which she has since changed back to her original name and pronouns.
Konen said she was aware her daughter was bisexual but did not know she began using a male name and gender pronouns until she was called into the school when her daughter was in seventh grade. The meeting caught both Konen and her daughter by surprise – Konen's daughter had said she wanted to notify her mother, but she did not know the meeting was that day.
Konen gave the school permission to use the boy's name for attendance and tried to be supportive but noted it was difficult for her.
However, when Shrier's article was published and circulated around the small town, everything changed. At this time, Konen's daughter was again using a female name and pronouns.
In the leaked recording from the LGBTQ conference, Caldera and Baraki were discussing how they kept meetings private, among other things.
"When we were doing our virtual learning — we totally stalked what they were doing on Google, when they weren't doing school work," Baraki said. "One of them was googling 'Trans Day of Visibility.' And we're like, 'Check.' We're going to invite that kid when we get back on campus."
However, Caldera told the San Francisco Chronicle that the quotes were either taken out of context or misrepresented. According to Caldera, the stalking comment was a joke. She also defended their work, saying students lead the conversation and they provide honest and fair answers to their questions.
In addition, a spokesperson for the California Teachers Association criticized the group bringing the lawsuit forward, according to the Associated Press: "We are concerned about a political climate right now in which outside political forces fuel chaos and misinformation and seek to divide parents, educators and school communities for their own political gain, which is evident in this complaint. The Center for American Liberty is concerned with pushing its own political agenda through litigation and has filed multiple lawsuits against various school districts and communities."