How bi-curious Hugh Hefner and the gays emboldened free speech and the sexual revolution
Hefner's death reveals ties to gay community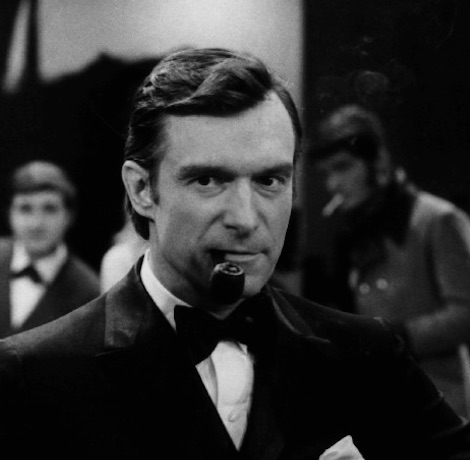 The right of individuals to exercise free speech without fear of government censorship, coercion or crack down has been much in the news recently as President Trump tries to bully NFL owners into firing football players who "take a knee" during the national anthem to protest police shootings of unarmed black men.
The First Amendment is perhaps the most cherished—and most assailed—of constitutional rights, with the interpretation changing with time and administrations. That became abundantly clear on Wednesday as Americans learned that Playboy Magazine founder Hugh Hefner died at age 91.
Hefner is widely believed to be one of the instigators of the sexual revolution of the 1950/60s, launching Playboy Magazine in December 1953 featuring a nude centerfold of actress Marilyn Monroe at a time when chaste ultra-conservative conformity and McCarthyism were in full swing. From the beginning, Hefner championed the First Amendment, not only by celebrating female nudity but by serializing such controversial works as Ray Bradbury's Fahrenheit 451 and in 1955, The year was 1955, science fiction author Charles Beaumont's futuristic short story "The Crooked Man" in which homosexuality is the norm and heterosexuality is criminalized.
But perhaps Hefner's greatest contribution to the sexual revolution and the parallel quiet movement for LGBT equality was the Playboy Forum where wide ranging discussions on taboo topics, including homosexuality, were enthusiastically encouraged.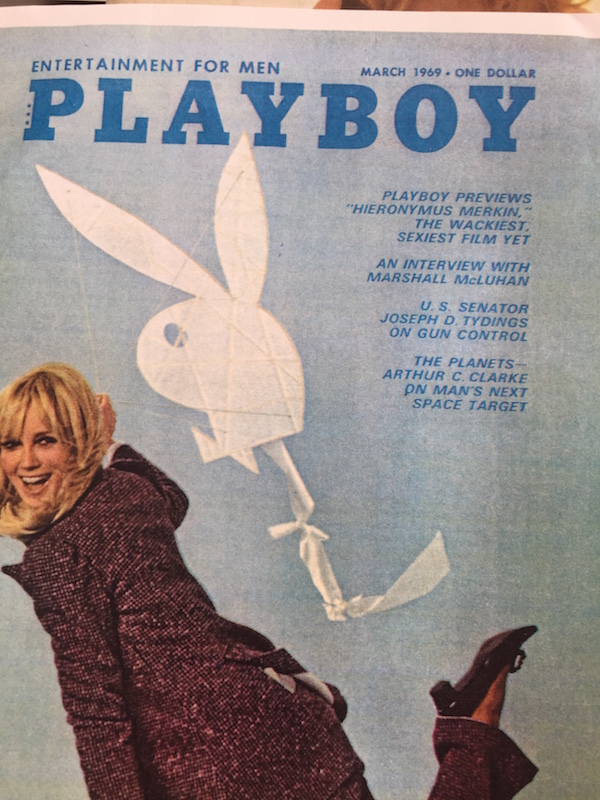 "What makes Hugh Hefner really important is the combination of his belief in the First Amendment and his Playboy philosophy," which rebelled against religiously-mandated codes of sexual morality, Charles Francis, president of the Mattachine Society of Washington DC, tells the Los Angeles Blade.
"He was an early supporter of LGBT equality," says Francis. "Playboy gave a platform where the first serious considerations about homosexuality could take place, well before Stonewall. (Mattachine Society/DC founder) Frank Kameny had serious back-and-forth discussions with psychiatrists and psychologists who thought homosexuality was an illness and a perversion. The Playboy philosophy was basically liberally enlightened about sex and humanistic and empathetic— homosexuals should be treated as human beings, not as perverts or deviants. It wasn't porn or smut; it was progressive and encouraged open-minded inquiry."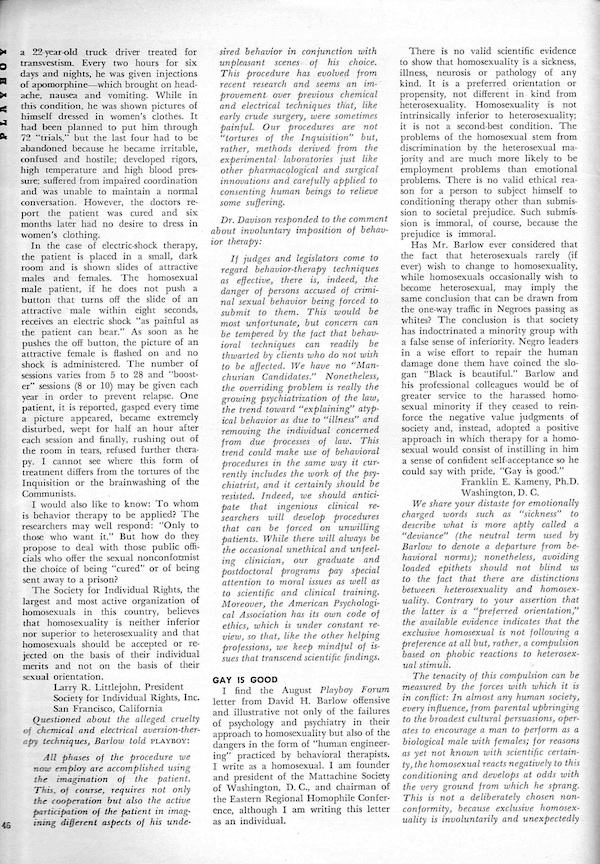 In fact, Francis says, Frank Kameny introduced his famous slogan "Gay is Good" in the "Playboy Forum" in the March 1969 issue. The forum enabled him to express his outrage at "normal" anti-gay attitudes and policies.
"The Playboy Forum gave Kameny the space to engage in substantive debate, over years, with such psychiatrists David H. Barlow and Gerald Davison about aversion therapy and whether or not homosexuality was a mental illness," Francis says. "Dr. David Barlow is a past President of the Division of Clinical Psychology of the American Psychological Association, and still very much alive.
In the day, Barlow was promoting various therapies at the University of Mississippi, including something called 'fading,' in which a patient seeking to be 'cured' of homosexuality would be exposed to a series of images, 'fading' from a naked young man into a highly sexualized black woman."
Though the Playboy Forum pushed back on Frank "that homosexuality is a 'compulsion based on phobic responses to heterosexual stimuli,'" Francis says, "the Forum itself was the only mainstream, popular platform to give him that much space and the ability to write at length about his ideas and reactions to psychiatrists like Davison and Barlow."
Historian Mark Stein wrote in his 2010 legal accounting of the sexual revolution, Sexual Injustice, that Playboy created "what may have been the country's most influential forum for public discussion about homosexuality during this period."
Francis discovered in the Kameny Papers at the Library of Congress that "Playboy Forum Associate Editor Henry Fenwick actually shared with Frank many of the letters (names withheld) Playboy had received on these exchanges–from groups like Texas Advocates for Human Dignity," Francis says. "Fenwick wrote Kameny on May 7, 1969, just months before the Stonewall riots: "In spite of our differences of opinion I hope we can continue to keep our lines of communication open. I believe the dialogue to be very useful, and we appreciate your continued cooperation."
It turns out Hefner may have read Kameny's "Gay is Good" missives, too. In a 1999 interview, Carrie Leigh, who lived with Hefner for five years in the 1980s and filed three lawsuits against him, told the Washington Post that Hefner's infamous and misogynistic sexual swinging also included men.
The Post reported: "Leigh and other Hefner girlfriends from the 1980s say they were also disturbed by Hefner's propensity for sexual encounters with men. Leigh says she interrupted Hefner's liaisons with men a couple of times. The irony that this symbol of heterosexual male virility was involved homosexually was not lost on her. But her real fear was that it indicated Hefner's only true interest in women was exploitive. 'It bothered me. It totally flipped me out,' she says. 'I tried to accept it. He thought it was all okay.'"
Indeed, in the interview with the Post, Hefner acknowledged having bisexual trysts.
"There was some bisexuality in the heterosexual, swinging part of my life," Hefner told the Post, adding that Leigh, who also had lesbian dalliances was "obsessed" with gays and her suspicion that he preferred men was only a "projection" on her part.
"I was testing the boundaries, just knocking down walls," Hefner said. "That period of sexual experimentation is long gone."
Aside from dabbling in bisexuality and promoting open discussions, Hefner also stood up for civil rights, gay rights, and opened his Playboy Mansion for AIDS fundraisers. When straight readers sent in angry letters about Beaumont's sci fi depiction of straight people having to sneak into dark barrooms to find someone to love, Hefner was quick to reply. "If it was wrong to persecute heterosexuals in a homosexual society," he wrote, "then the reverse was wrong, too."
But the greatest boon to Hefner and his Playboy Enterprises—and hence the goose that jump-started the sexual revolution and the sexual liberation movement was a gay lawsuit that reached the US Supreme Court—ONE Inc. v. Olesen, the landmark lawsuit that the gay publication, ONE Magazine, was not obscene and could therefore be sent through the US Post Office.
"ONE filled a very critical role for gays and lesbians during a very dark time," BoxTurtleBulletin founder Jim Burroway wrote on January 13th, 2008, the 50th anniversary of the first gay victory at the Supreme Court on January 13, 1958.
ONE's 1953 debut coincided with a major anti-gay push by the federal government, with President Dwight D. Eisenhower siding with communist and gay-hunter, Sen. Joe McCarthy, who framed gays as a subversive national security risk and a threat to the country's moral fiber. Eisenhower's Executive Order 10450 included a "sexual perversion" clause that prohibited gays and lesbians from federal employment; homosexuality was a crime in every state and considered a mental illness.
J. Edgar Hoover launched a major FBI crackdown on every aspect of homosexuality, from entrapment stings to confiscating and trying to shut down publications such as ONE Magazine, which was sold in gay bars and by subscription. The FBI, Burroway writes, "went so far as to write to the employers of ONE's editors and writers (they all depended on their day jobs for income), saying that their employees were 'deviants' and 'security risks.' Fortunately, no one lost their jobs, the FBI decided it wasn't worth their time, and ONE continued publishing."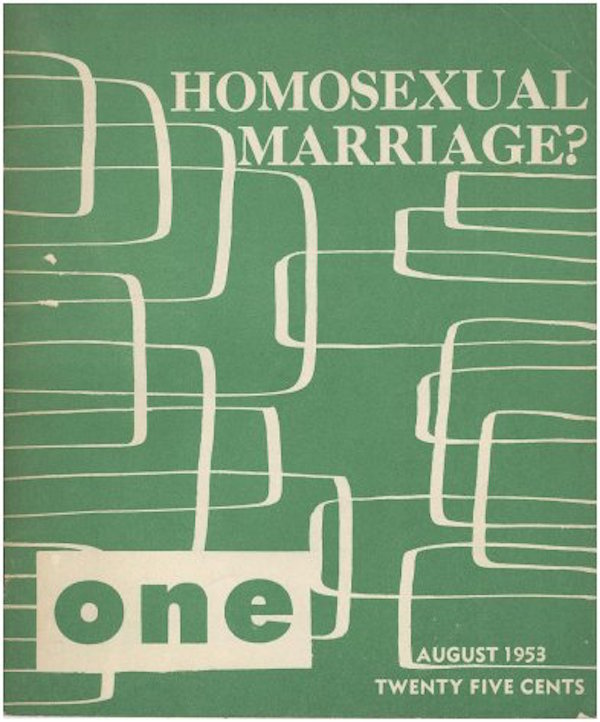 The U.S. Post Office then took up the mantle, with the Los Angeles branch checking each issue before shipping. In August 1953, postal authorities held up the issue on "Homosexual Marriage" for three weeks to check if it violated federal laws. It didn't and it was released. ONE sniped back in the October issue, saying on the cover "ONE is not grateful":
"It is true that this decision is historic. Never before has a governmental agency of this size admitted that homosexuals not only have legal rights but might have respectable motives as well. The admission is welcome, but it's tardy and far from enough. As we sit around quietly like nice little ladies and gentlemen gradually educating the public and the courts at our leisure, thousands of homosexuals are being unjustly arrested, blackmailed, fined, jailed, intimidated, beaten, ruined and murdered."
The victory was short-lived. Having seen a copy of the March 1954 issue—"The Importance of Being Different"— Senate Foreign Relations Committee Chairman Alexander Wiley (R-WI), wrote a protest letter to U.S. Postmaster General Arthur Summerfield, registering a "vigorous protest against the use of the United States mails to transmit a so-called 'magazine' devoted to the advancement of sexual perversions." Allowing a homosexual magazine to operate, he wrote, "(a) runs utterly contrary to every moral principle, (b) runs utterly contrary to our intentions to safeguard our nation's youngsters, (c) likewise, it is the very opposite of the entire purpose of our governmental security program…"
ONE tried not to get shut down through government censorship, having their young straight lawyer, Eric Julber, to write rules to avoid conflict. But the October 1954 issue featured a fictional short story entitled "Sappho Remembered," in which two young lovers touched four times and declared their love—and, most deplorable—the story had a happy, not dire or suicidal ending. The issue also featured a snarky poem about the gay arrests of British notable and two ads postal authorities construed as promoting obscenity.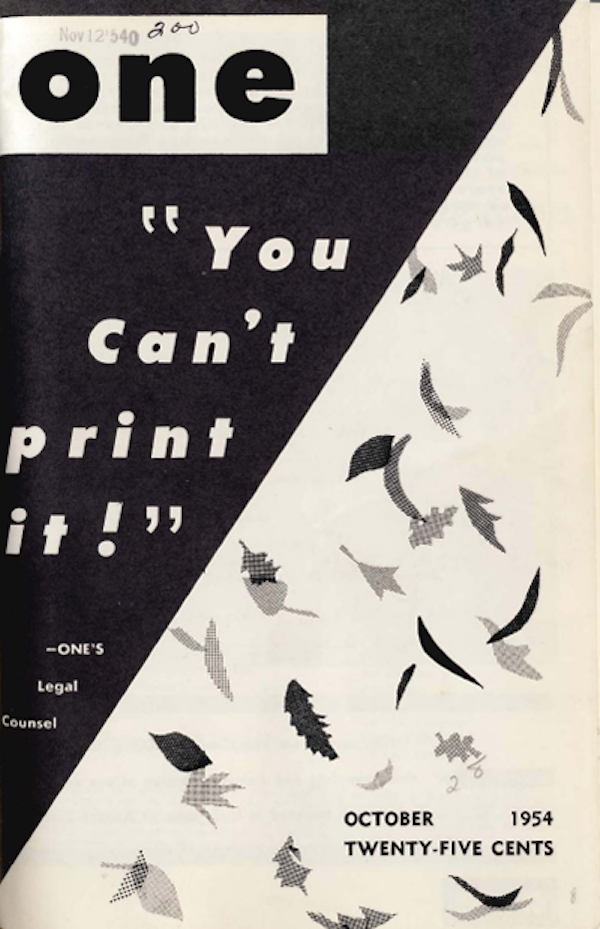 LA postal officials seized the "You Can't Print It!" issue and, Burroway reports, "charged the editors with violating the 1873 Comstock Act, which prohibited sending 'obscene, lewd, and/or lascivious' material through the mail."
Broke, ONE's editors waited a year to sue, with Julber,30, taking the case pro bono. The ACLU, which was still defending anti-sodomy laws at the time, refused to help. Julber flew solo and it didn't go well as he argued that ONE Magazine was not pornographic but educational. In March 1956, the judge ruled for the Post Office, as did the 9th Circuit Court of Appeals in February 1957, writing that the magazine "has a primary purpose of exciting lust, lewd and lascivious thoughts and sensual desires in the minds of persons reading it."
Julber filed his petition with the Supreme Court on June 13, 1957. He argued that lower courts had allowed publications advocating nudism, so why did the 9th Circuit "singled out and discriminated against" ONE because it dealt with homosexuality?
In fact, Hefner's HMH Publishing Company sued the US Post Office in 1955 because Postmaster General Arthur Summerfield deemed Playboy obscene and prohibited its distribution through the mail. Hefner won and received $100,000 in damages, as well as Playboy being granted a "B" class permit to operate without the risk of government censorship.
In a quirk of fate, the Supreme Court had been dealing with the issue of obscenity in Roth v. the United States. New York book dealer Samuel Roth was appealing his conviction for selling and mailing sexually explicit books, circulars and advertising. The Justices upheld his conviction in a 6-3 decision, but narrowed the definition of obscenity, which is not constitutionally protected free speech under the First Amendment.
"All ideas having even the slightest redeeming social importance — unorthodox ideas, controversial ideas, even ideas hateful to the prevailing climate of opinion — have the full protection of the guaranties, unless excludable because they encroach upon the limited area of more important interests; but implicit in the history of the First Amendment is the rejection of obscenity as utterly without redeeming social importance," wrote Justice William J. Brennan, adding that "Sex and obscenity are not synonymous."
The Court handed down its ruling on June 24, 1957, 11 days after Julber filed his petition. The Court took ONE's case and rendered a one-sentence ruling in ONE Incorporated vs Olesen on January 13, 1958, reversing the 9th Circuit decision, expanding the First Amendment and limiting the Comstock Act. No longer branded "obscene," ONE Magazine—and similar magazines—could be sent through the mail without legal action taken by the Post Office.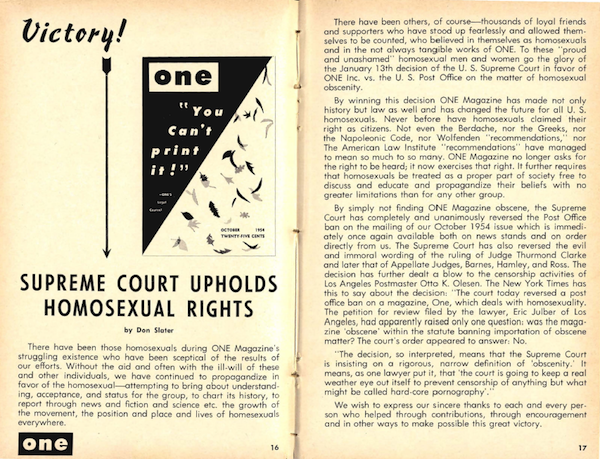 ONE editors noted this coverage from The New York Times: "The court today reversed a post office ban on a magazine, One, which deals with homosexuality. The petition for review filed by the lawyer, Eric Julber of Los Angeles, had apparently raised only one question: was the magazine 'obscene' within the statute banning importation of obscene matter? The court's order appeared to answer: No."
Hefner existed in a parallel universe, with Playboy Magazine, like ONE Magazine, also considered "smut" by the moral arbiters at the Post Office. And despite Hefner's earlier win—and despite ONE Magazine's win in January, by November 1958, the Post Office was after Hefner again, this time trying to ban the "lewd" Playboy from the mail system entirely. Hefner got a restraining order, which enabled him to keep distributing Playboy, while he continued to challenge the Post Office through the courts. Hefner won his lawsuit at the Supreme court, HMH Publishing vs the US Post Office in 1959.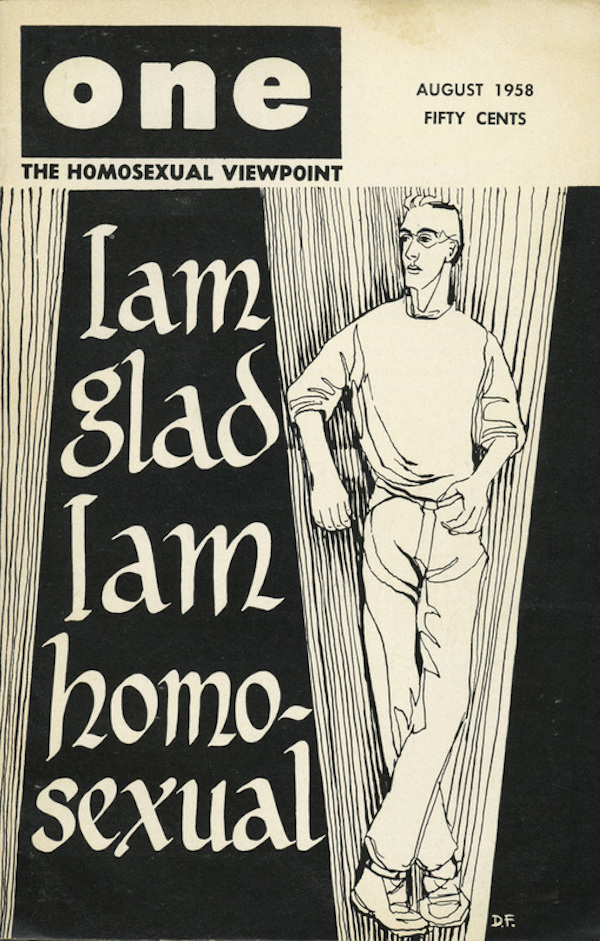 ONE Magazine writer and editor Jim Kepner said Hefner was always grateful for the legal victory achieved by ONE Magazine at the Supreme Court, which paved the way for his victory—and for the sexual revolution. And gays were grateful, too, for the Playboy Forum that allowed them to see themselves as human beings, not society's deviants.
Indeed, one can almost say that gays bought Playboy for the articles.
California & New Zealand partner to advance global climate leadership
Governor Gavin Newsom & New Zealand Prime Minister Jacinda Ardern establish new international climate partnership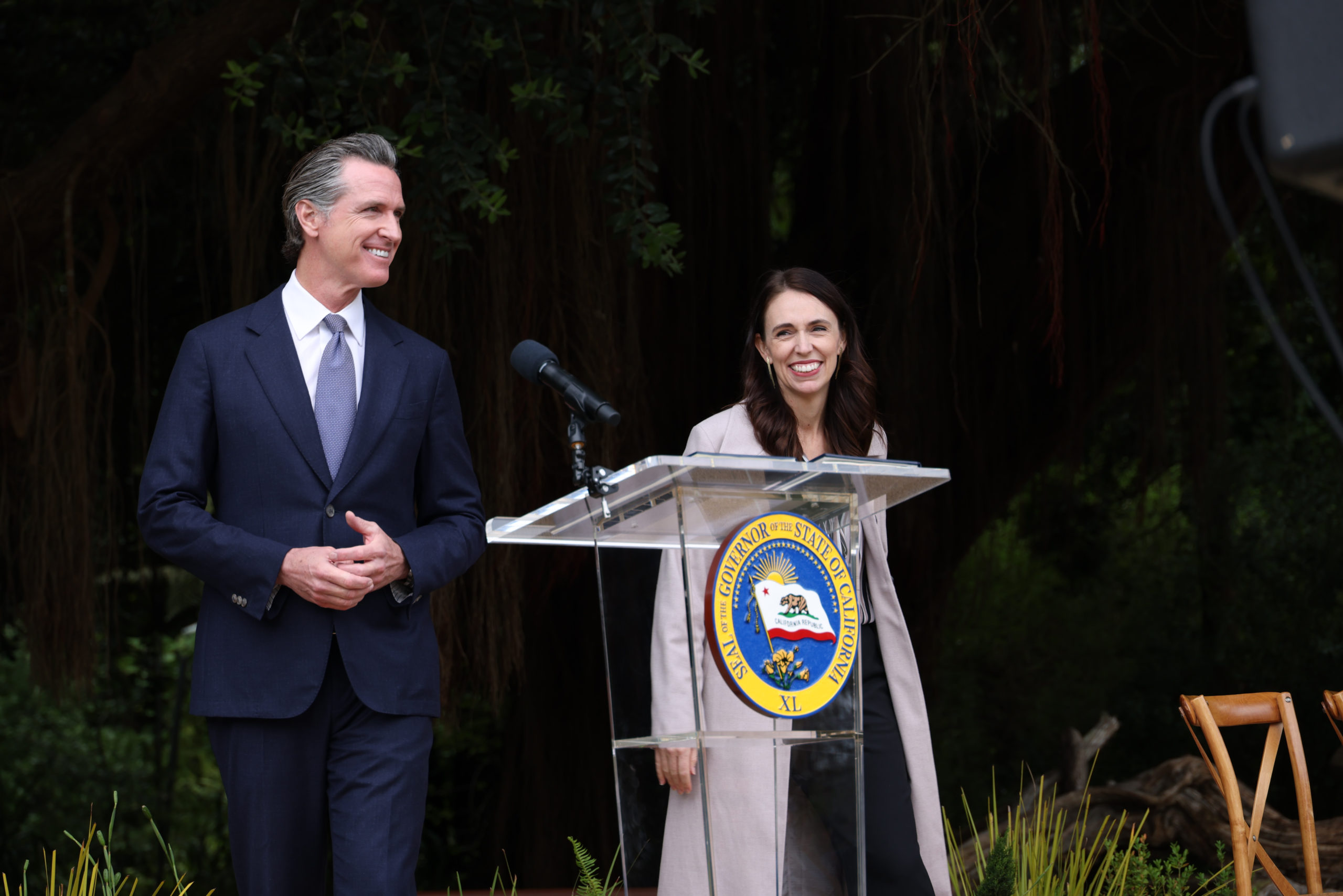 SAN FRANCISCO – Expanding California's global climate leadership, Governor Gavin Newsom today established a new international climate partnership with New Zealand Prime Minister Jacinda Ardern.
California and New Zealand signed a Memorandum of Cooperation, (MOC) to tackle the climate crisis, reduce pollution, and bolster the clean economy, while emphasizing community resilience and partnership with indigenous leaders.

In the New Zealand Garden at the San Francisco Botanical Garden in Golden Gate Park, California and New Zealand outlined common objectives to achieve carbon-neutrality by mid-century, as well as their shared world-leading policies for zero-emission transportation, climate innovation, clean power generation, nature-based solutions, and zero waste initiatives.

The MOC furthers these common objectives through sharing information and best practices. A copy of the MOC signed today can be found here.

"Later is too late to address climate change, and California is taking aggressive steps to bolster the clean economy while reducing pollution in our communities – but we can't do it alone," said Governor Newsom. "This partnership with New Zealand, another global climate leader, will strengthen ties between our two governments to deploy critical solutions that are essential to addressing this existential crisis."
"No country is immune from the impacts of climate changes, so it's just common sense to collaborate with likeminded partners to meet our mutual goals," said Prime Minister Jacinda Ardern. "We both aim to achieve net zero carbon emissions by the middle of the century. This agreement means we'll work together to share expertise and experience and collaborate on projects that help meet each other's targets."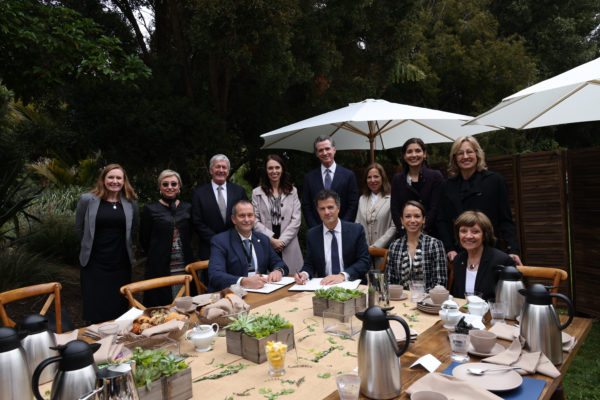 California's world-leading climate policies have led the state to exceed its 2020 climate target four years ahead of schedule, and created partnerships across the U.S. and around the world. Governor Newsom has committed $47.1 billion to tackle pollution, build climate-resilient water supplies, reduce the risk of catastrophic wildfires, ensure grid reliability and accelerate clean energy solutions, and protect communities from extreme heat.

California's ZEV market is leading the nation in every category and the state is ending the sale of new gas cars by 2035, reducing demand for oil and spurring partnerships across the nation and around the world. Responding to the Governor's nature-based solutions executive order, which identified California's lands as a critical yet underutilized sector in the fight against climate change, California last month released the Pathways to 30×30: Accelerating Conservation of California's Nature strategy and Natural and Working Lands Climate Smart Strategy.

Earlier this year, California signed a Memorandum of Cooperation with Japan to advance cooperation on climate and clean energy priorities, and strengthen trade relations. Governor Newsom also signed a Memorandum of Understanding with China to accelerate ongoing initiatives to protect the environment, reduce carbon and air pollution, and promote clean technology development.

Last year, Governor Newsom and 24 governors from the bipartisan U.S. Climate Alliance committed to collectively achieve net-zero greenhouse gas emissions no later than 2050. Governor Newsom and other Under2 Coalition partners announced the transition to become a net zero coalition, raising ambition for member states and regions. California also joined the Beyond Oil & Gas Alliance, which brings together national and subnational governments committed to advancing a just transition away from oil and gas production.
Eric Strong angling to become LA County's first Black Sheriff
"One of the most concrete things, other than changing the policies, are the mindset and culture. Otherwise we'll continue to have it"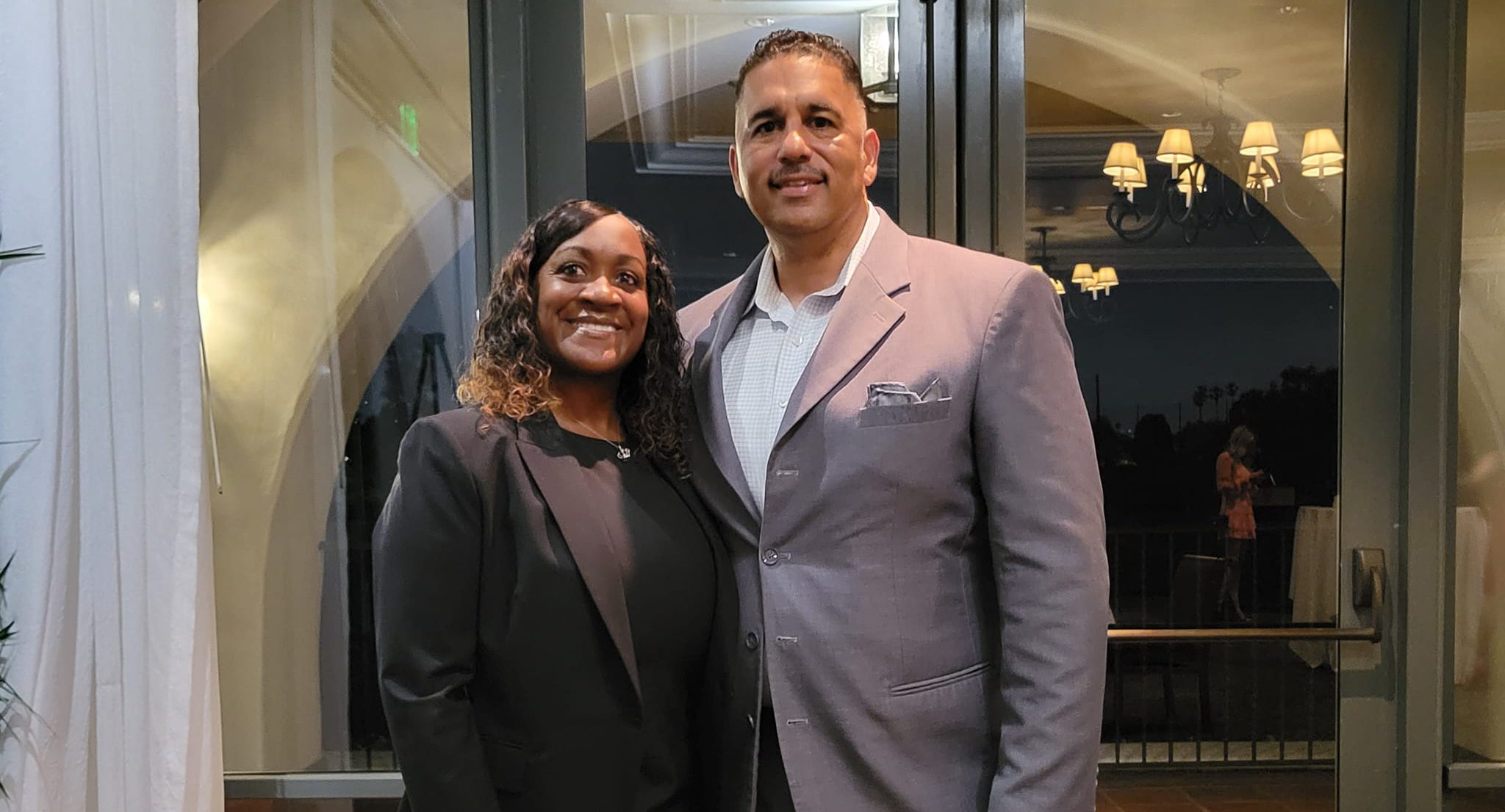 INGLEWOOD – In an exclusive interview with The Los Angeles Blade Thursday, Eric Strong discussed his candidacy to be elected as the next Los Angeles County Sheriff and detailed reforms he would bring to the Los Angeles County Sheriff's Department, (LASD) which has been beleaguered by scandal and corruption in recent years. 
Should incumbent Sheriff Alex Villanueva, who took office in 2018, fail to capture 50 percent of the vote in the upcoming primary election on June 7, he will square off against Strong and seven other candidates on the ballot in November.
Dramatic reforms within the LASD are necessary to effectuate any real change, said Strong, who emphasized that the LASD's many problems did not start with Villanueva's tenure.
"There's a lot on the inside that needs to be changed," he said, "to make the biggest impact on the outside."
As the county grapples with crises involving public safety, addiction and the unhoused, Villanueva has been accused of "running the LASD," which is the largest in the nation, "like a prison yard."
Racially motivated violence by LASD deputies was described in a 2020 article by The GuardianUK as "a reign of terror." That same year, Max Huntsman, the LA County inspector general, accused Villanueva of fostering a "code of silence" and stonewalling investigations of a tattooed gang of deputies called the Banditos, who have assaulted non-member deputies within the department and perpetuated a culture of favoritism, racism, sexism and violence.
Villanueva sent a cease-and-desist letter earlier this year demanding that the Los Angeles County Board of Supervisors stop using the term "deputy gangs." During a press conference last September, the sheriff said that he worked alongside a group called the Cavemen when working on patrol in East LA and, "There was no difference between what I did and what they did."
In the 1980s and 90s, the Cavemen were known to sport tattoos that sometimes depicted house flies, each meant to represent a violent incident against a civilian. Villanueva's undersheriff, Timothy Murakami, was also a member of the gang.
Gang activity within the LASD by deputies has been associated with allegations of rigged promotions, pay-to-play schemes and other types of favoritism. Villanueva has also been accused of covering up an incident where a deputy knelt on an inmate's neck, and he has attacked his critics and political enemies, including by baselessly calling Huntsman a "Holocaust denier."
Villanueva also sought to launch a criminal investigation into a Los Angeles Times reporter who had written an in-depth series of articles detailing some of the Sheriff's questionable actions. He later walked that back in a public statement after protest by the Times and other LA Media outlets.
Strong said he is the only candidate who pledged not to build additional detention facilities in response to the County's homelessness crisis; the only candidate who pledged not to take money from the police union; the only candidate who led investigations of deputy gangs while working in internal affairs at LASD, and the only candidate who did not switch his party affiliation from Republican to Democrat before entering the race.
Strong has over 30 years of experience in law enforcement, having served in the Compton Police Department before joining the LASD, where he is currently serving as a supervisory lieutenant. He has been commander of multiple bureaus, as well as on multiple executive level committees, including as executive chairman of the Shooting Analysis Committee. "I've spoken out many times" about misconduct and corruption at LASD, he said.
Strong added the other seven candidates in the sheriff's race have baggage: some, like a former LASD deputy and the current LAX Police Chief Cecil Rhambo, have close ties to the current regime, having done nothing to reform the LASD when serving in leadership positions under conditions where promotions are awarded based on loyalty and favoritism.
Others have disciplinary records over their unjustified use of force, including shootings. Bob Luna was formerly chief of police for the City of Long Beach, during which time gay men were entrapped in sting operations. (Dismissing the charges of lewd conduct and indecent exposure, an LA County Superior Court judge said, "The arbitrary enforcement of the law as seen in this case undermines the credibility of our legal system, eroding public confidence in our ability to achieve just results.")
Along with Rhambo, Strong is one of two candidates in the race who, if elected, would become the County's first Black sheriff. Having grown up in LA County, Strong said he has "experienced law enforcement at its worst," having been roughed up and having suffered the incarceration and deaths of family members at the hands of law enforcement.
A graduate of the FBI National Academy at Quantico, Strong has received awards for his handling of some of the department's most infamous internal affairs investigations, including the Quiet Cannon Case in 2010 involving a deputy gang known as the 3000 Boys.
Strong lives in Inglewood with his wife Sidra, who is also a deputy in the LASD. They have three grown children, ages 24, 22 and 21.
Strong proposes major reforms to LASD
Deputy gangs have been allowed to persist at LASD for over 50 years, Strong said, because there has never been a message from the top that it needs to stop, let alone a sincere effort by a Sheriff or leadership at the department to investigate and disband them.
"My message is, this is going to stop," he said. "Today." Gang members' abuse and harassment of non-members at LASD is not just an internal issue, Strong said. "How can we expect [officers involved in gang activity] to treat the community with respect, dignity and compassion when they can't even do that on the inside to themselves?"
Another significant change he would implement is to change the conditions under which deputies are eligible for promotions to bring the LASD in line with the best practices utilized by other departments across the country, and then petition the Board of Supervisors to change the county charter so reforms cannot be undone by a future Sheriff.
This would mean adding educational requirements, leadership or managerial experience and a testing process administered by an entity outside the LASD, he emphasized.
"I want somebody from the outside to be part of the review process. If I say 'this person is qualified to be commander or chief,'" other people should have input, "whether it's a board of supervisors, an oversight committee, the Office of the Inspector General, community stakeholders, or even a panel of other law enforcement executives."
Strong added he would review promotions and, where necessary, have individuals step back from their duties until they receive adequate training to bring them in line with what's required to serve in the positions to which they may have been promoted in the absence of requisite merit and experience.
Current policies allow anyone who has served two years in their current position to be promoted in rank – an insufficiently high bar that, in many cases, was not met by the deputies promoted by Villanueva. The reason for Strong's focus on this issue is twofold: the current system facilitates favoritism and gang culture, incentivizing LASD personnel to undermine each other and to never speak out against policies and practices of their superiors. And it also keeps deputies siloed off from exposure to new ideas, approaches and experience they would glean from training administered by other departments.
Racism, and racially motivated use of excessive force, are also issues that stem from the messaging and culture at LASD, Strong said. He said changing the mindset and culture will be a top priority – coupled with civilian oversight "in every individual station" to keep the Department accountable.
Strong related a story of how, when serving as a unit commander reviewing civilian complaints, there was a case involving a black man in South LA who, pulling into his driveway after returning home from work, was threatened and treated with hostility by LASD deputies. Their justification, which was supported by a lieutenant, was that there had been shootings on that street.
"I said, 'what do you do when you get home from work and pull into your driveway?'" There was no apology by the officers, whose actions that day showed their lack of discernment, Strong said, which is reinforced by the higher-ups who have the same attitudes and biases.
"One of the most concrete things, other than changing the policies, are the mindset and culture." Otherwise, "we'll continue to have it," Strong added.
Triple A: Drivers will pay record breaking prices this holiday weekend
The average price for self-serve regular gasoline in California is $6.07, which is one cent higher than last week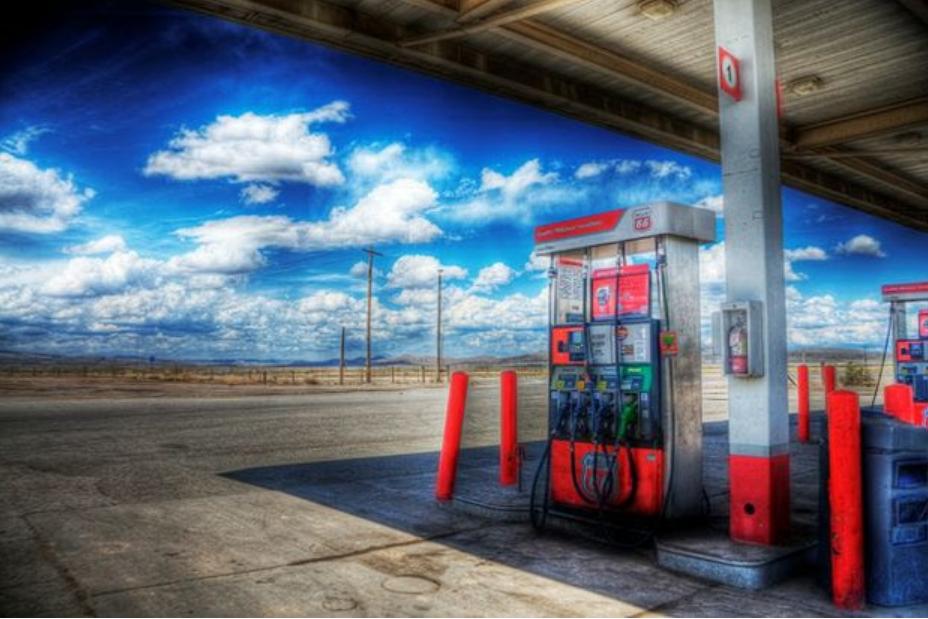 LOS ANGELES – High crude oil prices, concerns about global oil supply and high demand for gasoline will continue to put upward pressure on pump prices as we head into the Memorial Day weekend, according to the Auto Club's Weekend Gas Watch.
The average price for self-serve regular gasoline in California is $6.07, which is one cent higher than last week. The average national price is $4.60, which is one cent higher than a week ago.
The average price of self-serve regular gasoline in the Los Angeles-Long Beach area is $6.09 per gallon, which is one cent lower than last week, 31 cents higher than last month, and $1.90 higher than last year. In San Diego, the average price is $6.02, which is one cent lower than last week, 39 cents higher than last month, and $1.90 higher than last year.
On the Central Coast, the average price is $6.03, which has not changed since last week but increased 23 cents from than last month and is $1.88 higher than last year. In Riverside, the average per-gallon price is $5.98, which is the same as last week, but it is 26 cents higher than last month and $1.87 higher than last year. In Bakersfield, the $6.02 average price is four cents more than last Thursday, 27 cents higher than last month and $1.96 higher than a year ago today.
"Even though drivers will be paying the highest gas prices ever, we expect this to be the fourth busiest Memorial Day travel volume on record for Southern California," said Auto Club spokesman Doug Shupe. "Between Thursday, May 26th and Monday May 30th, we project 2.6 million SoCal residents will take road trips. Even with the higher gas prices traveling by automobile is still the most economical transportation."
The Auto Club recommends the following tips to save money on gas:
Look into carpooling if you commute a significant distance. Carpooling with one other person cuts commute costs in half, and you can cut your commute costs by two-thirds by carpooling with two other people.
Make sure your tires are properly maintained and inflated to the correct level.
Maintain your car according to the manufacturer's recommendations. Regular service will ensure optimum fuel economy.
Avoid "jackrabbit" starts and hard accelerations. These actions greatly increase fuel consumption.
Slow down and drive the speed limit. Fuel economy peaks around 50 mph on most cars, then drops off as speed increases. Reducing freeway speeds by 5 to 10 mph can increase fuel economy by as much as 14%.
Use cruise control on the highway to help maintain a constant speed and save fuel. However, never use cruise control on slippery roads because you could lose control of the vehicle.
Minimize your use of air conditioning.
Avoid extended idling to warm up the engine, even in colder temperatures. It's unnecessary and wastes fuel.
Remove unnecessary and heavy items from your car.
Minimize your use of roof racks and remove special carriers when not in use.
Download the AAA App to find the cheapest gas prices near you.