AIDS Guru Louise Hay Dies at 90 
Hay was a controversial visionary whose 'Hay Rides' offered unconditional love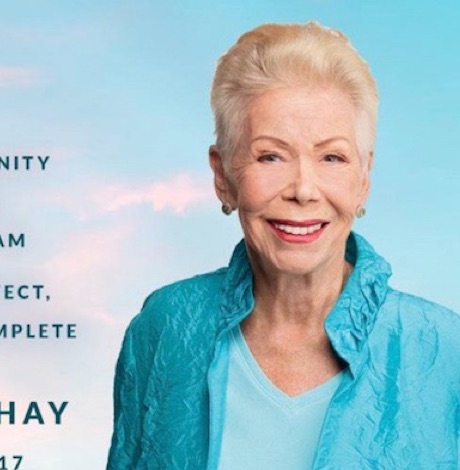 Louise Hay, an advocate for unconditional love and forgiveness during the height of the AIDS crisis, died peacefully Wednesday morning of natural causes.  She was 90.
"Meeting Louise changed the direction of my life," Reid Tracy, President and CEO of Hay House, Inc., said in a statement posted on her website. "Her passion for serving others translated into everything she did. Simply by working alongside her, an analytical accountant like me transformed into someone who became aware of the power of affirmations and self-love. Being able to learn from her has been one of my life's greatest blessings."
Hay was one of several women who emerged as spiritual gurus alongside Marianne Williamson, Rev. Sandy Scott, and Ma Jaya, to name the most prominent.
"Louise Hay and her Hay Ride gave spiritual support and acceptance to so many in the early days of the AIDS epidemic," says gay former Entertainment Tonight executive producer Brad Bessey. "She was so important to our movement—preaching love over fear and healing, hope and heart over hopelessness."
Fiesta Hall in West Hollywood's Plummer Park would fill up on Wednesday night in the late 1980s with up to 700 people seeking hope, comfort, friendship, forgiveness, love and often a cure for the incurable AIDS from the metaphysical counselor who said she had cured herself of cancer. The celebration of life known as the Hay Ride, was often the only time a person with AIDS might be touched, hugged or massaged with care, not rough disdain.
People with AIDS came to the gathering in all conditions—hobbling on canes with one leg stiffened by hard purple KS lesions or somehow walking with portable IV drips, or barely ambulatory with arms wrapped around the shoulders of friends who served as human crutches to allow the weakened one some sense of dignity and self-propulsion. Friends, healthcare workers, family, activists, volunteers—anyone with a heart desperate to do something, if only give love—would park their outrage at the door and pack the auditorium to listen to each other, whether pleas for roommates, money for rent, announcements about memorials, personal AIDS updates, hopes, fears and gratitude for finding a place to really be themselves. Many were still in the closet or AIDS had outted them, accompanied by family rejection. It was in arenas like this, as well as at the bedsides of the dying or on the streets protesting government inaction that the concept of "family of choice" took hold.
Hay would offer spiritual guidance, affirmations and unconditional love. She also lead visualizations with hundreds of mostly strangers making room to lying next to a sick, healthy or healing body to do intimate private internal work. By the end, whether full forgiveness had been achieved or not, there were no strangers, only friends with no known name yet. The atmosphere in the auditorium was infused with honest emotion—sadness at the loss of loved ones, grief at one's own imminent passing, and love and joy enough to move mountains.
"Love is the most powerful stimulant to the immune system. What we're doing here is practicing love, unconditional love," Hay would say.
But Hay's message of self-healing—love, self-love, laughter healing the immune system—had a dark side, too.  Doing the inner work was a prerequisite to healing, and thus a personal responsibility. Hay sometimes told a person with AIDS they were responsible for their own illness, leading some to contemplate suicide because they weren't healing fast enough or at all, with the ravages of AIDS.
"As a physician, I think that love and acceptance and forgiveness may well be an important component of healing, but AIDS is a viral disease caused by a virus and not by a lack of love," Dr. Michael Gottlieb, co-author with Dr. Joel Weisman of the first CDC article on what would become known as HIV/AIDS, told the Los Angeles Times in 1988.  
But for many, including grief expert David Kessler, who co-founded Project Angel Food with Marianne Williamson, Hay was a co-author and friend.
"I first met Louise in the early 80's during the AIDS crisis. In those fearful days when so many were taking a step back, she took a step forward," Kessler said on his Facebook page. "I had the privilege of co-authoring You Can Heal Your Heart with Louise. Many thought the woman who wrote so much of healing would be afraid to look at death and grief. But that was not Louise. Years ago, when we first talked about my work on grief, I asked her about her own death. She replied, 'I've lived my life fully. I just want to make sure that when the time comes, I live my dying fully.'"
"Beyond being courageous, extraordinary and talented, Louise Hay was unwavering in her commitment in loving people and them knowing their own values," says Rodney Scott, who now works with TV counselor Iyanla Vanzant. "Louise was brilliant in creating a safe, nonjudgmental space for people to live extraordinary lives. Today I hold Louise and her family and friends all around the world in my thoughts and prayers."
White House blocked from ending Title 42
Advocacy groups say policy further endangered LGBTQ+ asylum seekers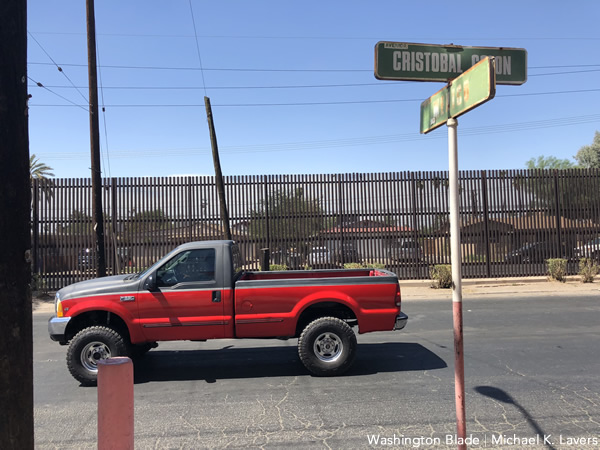 LAFAYETTE, La. — A Centers for Disease Control and Prevention rule that closed the Southern border to most asylum seekers and migrants because of the pandemic was to have ended Monday, but it remains in place after a federal judge blocked the Biden administration's plans to end it.
The White House last month announced it would terminate Title 42, a policy the previous administration implemented in March 2020.
U.S. District Judge Robert Summerhays in Louisiana on May 20 issued a ruling that prevented the Biden administration from terminating the Trump-era policy. White House Press Secretary Karine Jean-Pierre in a statement announced the Justice Department will appeal the decision, while adding the administration "will continue to enforce the CDC's 2020 Title 42 public health authority pending the appeal."
"This means that migrants who attempt to enter the United States unlawfully will be subject to expulsion under Title 42, as well as immigration consequences such as removal under Title 8 (of the U.S. Code)," said Jean-Pierre.
Advocacy groups and members of Congress with whom the Washington Blade has spoken since Title 42 took effect say it continues to place LGBTQ asylum seekers and other vulnerable groups who seek refuge in the U.S. at even more risk.
Oluchi Omeoga, co-director of the Black LGBTQIA+ Migrant Project, last month described Title 42 as a "racist and harmful policy." ORAM (Organization of Refuge, Asylum and Migration) Executive Director Steve Roth said Title 42 "put asylum seekers in harm's way in border towns and prevented them from seeking safety in the United States."
Title 42 was to have ended less than a month after five members of Congress from California visited two LGBTQ+ shelters for asylum seekers in Tijuana.
The Council for Global Equality, which organized the trip, in a tweet after Summerhays issued his ruling described Title 42 as a "catastrophe."
"The Biden administration cannot breathe a sign of relief until it's a matter of the past," said the Council for Global Equality on Saturday. "We remain committed to end Title 42."
#Title42 is a catastrophe — and the Biden administration cannot breathe a sigh of relief until it's a matter of the past. We remain committed to #EndTitle42. https://t.co/9EKJTiJzoV

— The Council for Global Equality (@Global_Equality) May 20, 2022
High school students in Maine rescue Pride parade & festival
Maine's motto is "Dirigo" Latin for "I Lead." In keeping with that spirit a group of teens stepped up to make sure Pride happens this year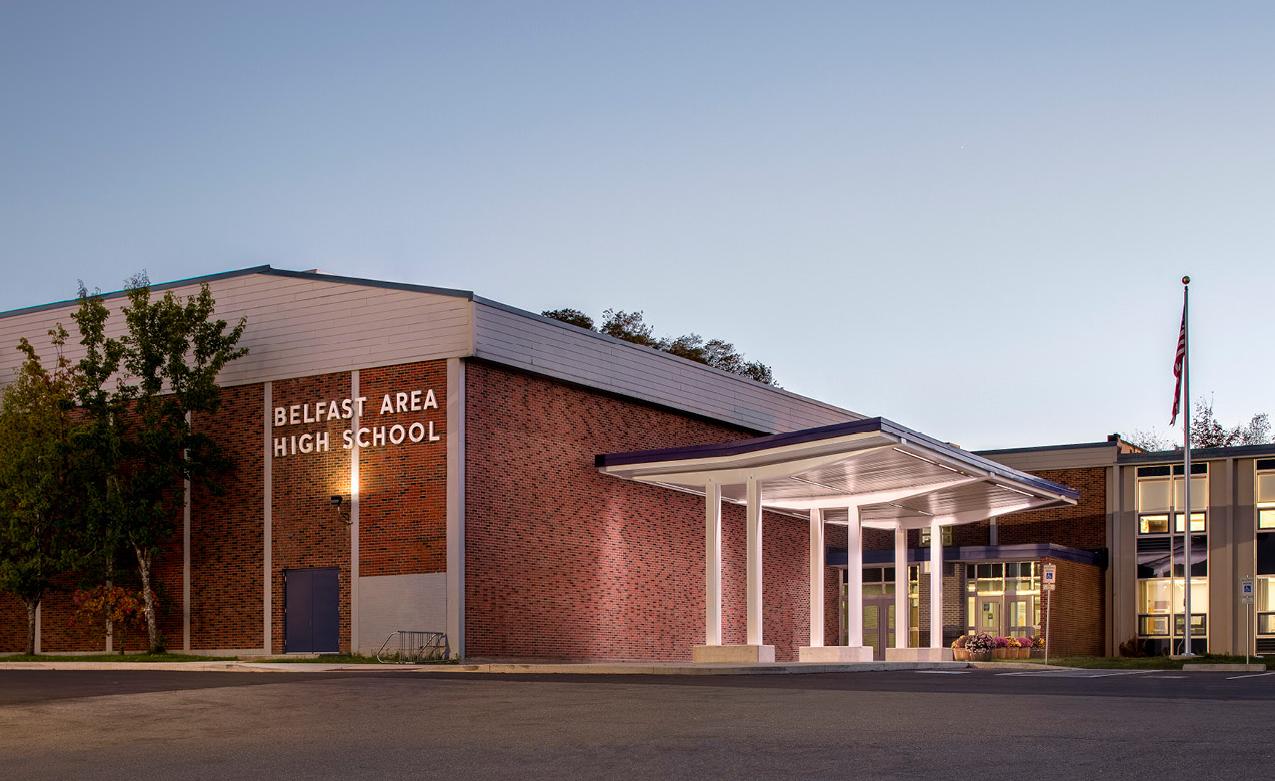 BELFAST, Me. – Located at the mouth of the Passagassawakeag River estuary on Belfast Bay and Penobscot Bay, Belfast is a coastal city of 6,938 people and county seat for Waldo County, 51 miles Southwest of Bangor.
The city is known for being a significant tourist destination in the region over the years due to its antique buildings, historic districts, theater and arts, delicious food, and opportunities to get out into nature.
This year it will be a destination for LGBTQ+ Mainers to celebrate Pride- thanks to some dedicated high schoolers.
The state motto of Maine is "Dirigo" which is Latin for "I Direct" or "I Lead." In keeping with that spirit, The Bangor Daily News reported that when no adults would revive the community Pride parade in Belfast, a group of motivated Belfast Area High School students stepped up to make sure that the event — which has been on a pandemic hiatus — happens this year.
The city's first-ever Pride parade and festival took place in 2016, and became an annual tradition. But no adult organizers had come forward this year to keep the tradition going, the paper reported.
Enter members of the Gender and Sexuality Alliance, which formed at Belfast Area High School eight years ago. According to the Daily News, Willa Bywater, 17-year-old president of the school's GSA decided that keeping Pride alive, especially after the lock-downs and isolation of the coronavirus pandemic, was a critical need not just only for Belfast's LGBTQ+ community but others as well.
Bywater and her fellow 20 club members secured a permit from the city of Belfast, found sponsors, raised money for banners, flags and other expenses and grappled with the procuring of liability insurance. Ultimately, the high school agreed to cover the event under the school's policy, a move that surprised and pleased the teens, Annie Gray, the club's co-advisor told the Daily News.
Bywater noted that it has been a lot of work to organize the parade — but it's well worth it.
"I think that this is the Pride parade for Waldo County, and it feels really important," she said. "After all these years of COVID, it's important to remind ourselves that we're all still here and still going."
The students found support from local businesses the Daily News also reported.
Seth Thayer, a local businessman who was delighted that the high school students have taken the initiative to organize the event and that it will happen again this year. There's something special about the way that rainbow flags fly from homes and businesses all over the city during Pride, he told the paper.
"The thing I love about Pride is that the whole town is involved," he said. "It's such an isolating feeling, to have to hide yourself. And just to see that visual support from people that you don't know, just seeing the Pride flag, it's a powerful thing. I'm excited that it's going to happen."
Thayer said he was glad to make a financial contribution to the students, who have been canvassing for donations.
"I'm really happy that the high schoolers took it over," he said. "I think they'll do a good job. Kids always bring a new energy to things."
Those interested in participating in the Belfast Pride parade are asked to meet at Belfast Area High School at 10:30 a.m. Saturday, June 4, and the parade will begin at 11 a.m. The parade will end just before the Public Landing and Heritage Park.
U.S. Army considering letting LGBTQ+ troops transfer out of hostile states
This policy tweak to the existing Army regulations pertaining to compassionate reassignment would clarify the current standard rules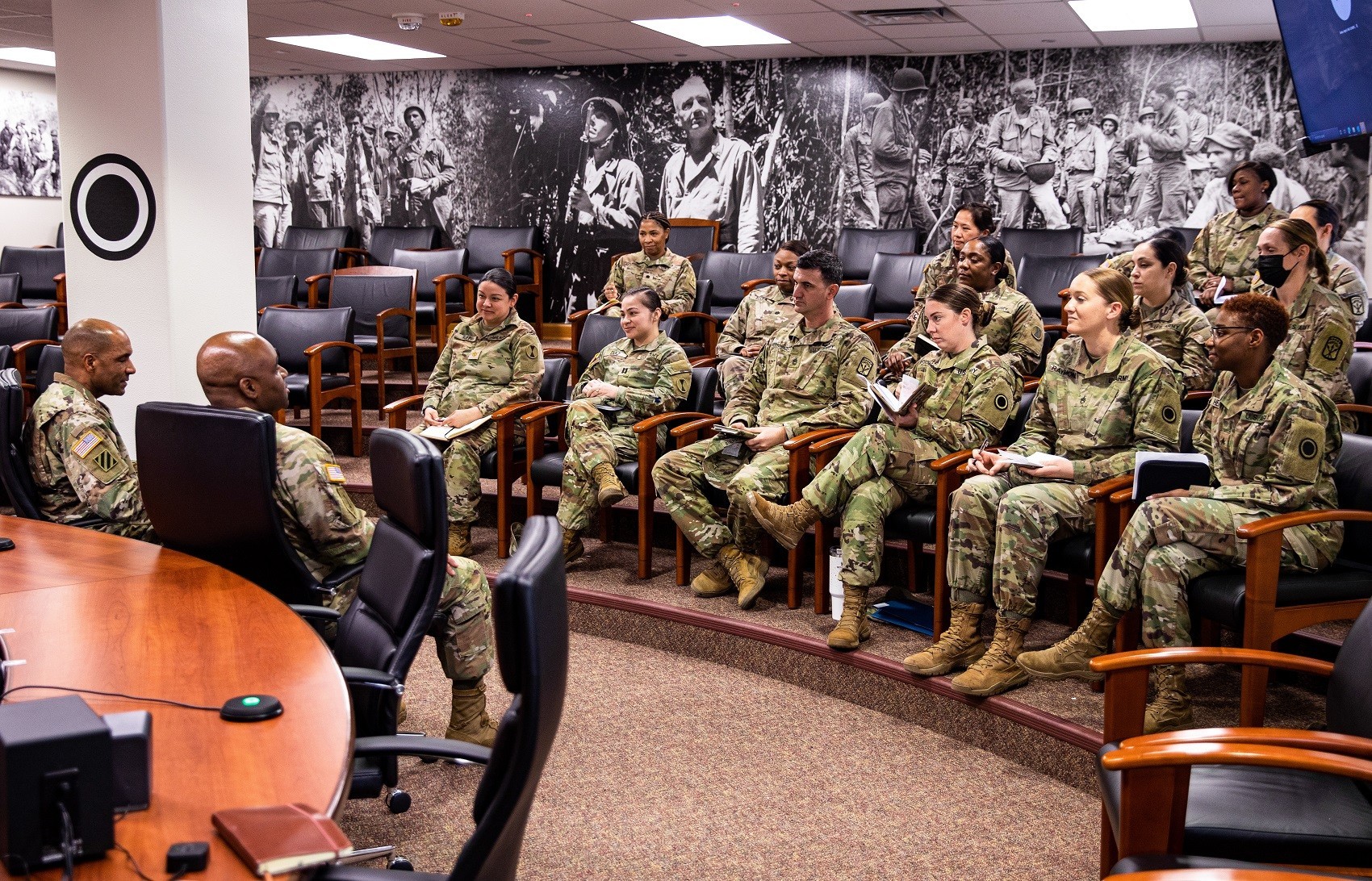 ARLINGTON, Va. – A draft policy is circulating among top officials of the U.S. Army that would allow soldiers to be able to request a transfer if they feel state or local laws discriminate against them based on gender, sex, religion, race or pregnancy.
Journalist Steve Beynon writing for Military.com reported last week the guidance, which would update a vague service policy to add specific language on discrimination, is far from final and would need approval from Army Secretary Christine Wormuth. But if enacted, it could be one of the most progressive policies for the Army amid a growing wave of local anti-LGBTQ+ and restrictive contraception laws in conservative-leaning states, where the Army has a majority of its bases and major commands.
"Some states are becoming untenable to live in; there's a rise in hate crimes and rise in LGBT discrimination," Lindsay Church, executive director of Minority Veterans of America, an advocacy group, told Military.com. "In order to serve this country, people need to be able to do their job and know their families are safe. All of these states get billions for bases but barely tolerate a lot of the service members."
This policy tweak to the existing Army regulations pertaining to compassionate reassignment would clarify the current standard rules, which are oft times fairly vague.
A source in the Army told Beynon the new guidance has not yet been fully worked out through the policy planning process or briefed to senior leaders including the Army Secretary or the Office of the Secretary of Defense Lloyd Austin.
"The Army does not comment on leaked, draft documents," Angel Tomko, a service spokesperson, told Military.com in an emailed statement. "AR 600-100 and 600-200 establish the criteria for which soldiers may request for a compassionate reassignment. The chain of command is responsible for ensuring Soldiers and Families' needs are supported and maintain a high quality of life."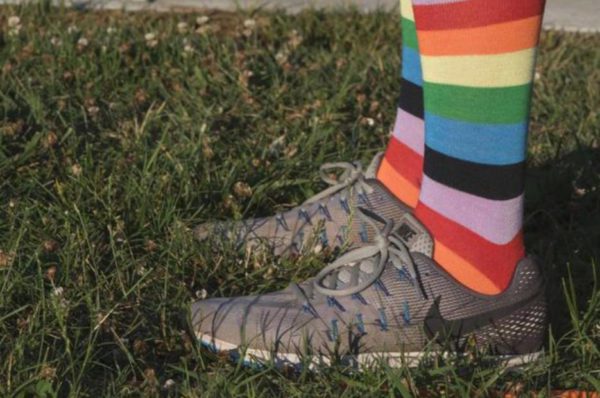 The Crystal City Virginia based RAND Corporation had published a study on Sexual Orientation, Transgender Identity, and Health Among U.S. Active-Duty Service Members in 2015 that listed approximate numbers of LGBTQ+ troops are 6% gay or bisexual and 1% is transgender or nonbinary.
A senior analyst for RAND told the Blade on background those numbers are likely much lower than in actuality as 2015 was less than 4 years after the repeal of 'Don't Ask-Don't Tell' and prior to the Trump enacted Trans service ban in 2017 which was then repealed by the Biden Administration which has had a chilling effect on open service. Another factor is that the current 18-24 year old troops colloquially referred to as 'Gen Z' are much more inclined to embrace an LGBTQ+ identity and that would cause the numbers to be higher than reported.
Also factored in is uncertainty in the tweaking of policy in light of the recent leak of the draft U.S. Supreme Court decision that would effectively repeal Roe v Wade.
According to Military.com it's unclear whether the Army's inclusion of pregnancy on the list would protect reproductive care for soldiers if Roe v. Wade is overturned. That language could be intended to protect pregnant service members or their families from employment or other discrimination, but could also be a means for some to argue for transfers based on broader reproductive rights.
One advocacy group pointed out that the current wave of anti-LGBTQ+ legislation will negatively impact the moral of service members:
"What we're seeing across the board is a small group of elected officials who are trying to politicize and weaponize LGBTQ identities in despicable ways. They're not only doing that to our youth, but the collateral damage is hurting our service members," Jacob Thomas, communications director for Common Defense, a progressive advocacy organization, told Military.com. "[Troops] can't be forced to live in places where they aren't seen as fully human."