AIDS Guru Louise Hay Dies at 90 
Hay was a controversial visionary whose 'Hay Rides' offered unconditional love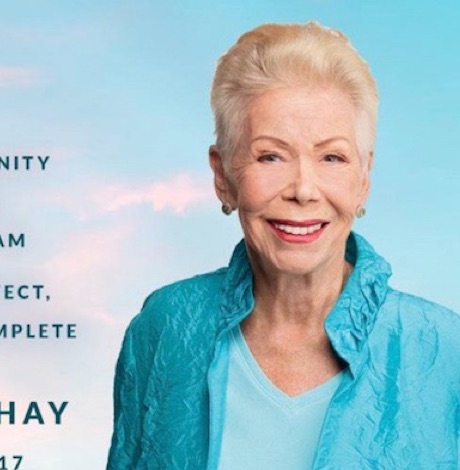 Louise Hay, an advocate for unconditional love and forgiveness during the height of the AIDS crisis, died peacefully Wednesday morning of natural causes.  She was 90.
"Meeting Louise changed the direction of my life," Reid Tracy, President and CEO of Hay House, Inc., said in a statement posted on her website. "Her passion for serving others translated into everything she did. Simply by working alongside her, an analytical accountant like me transformed into someone who became aware of the power of affirmations and self-love. Being able to learn from her has been one of my life's greatest blessings."
Hay was one of several women who emerged as spiritual gurus alongside Marianne Williamson, Rev. Sandy Scott, and Ma Jaya, to name the most prominent.
"Louise Hay and her Hay Ride gave spiritual support and acceptance to so many in the early days of the AIDS epidemic," says gay former Entertainment Tonight executive producer Brad Bessey. "She was so important to our movement—preaching love over fear and healing, hope and heart over hopelessness."
Fiesta Hall in West Hollywood's Plummer Park would fill up on Wednesday night in the late 1980s with up to 700 people seeking hope, comfort, friendship, forgiveness, love and often a cure for the incurable AIDS from the metaphysical counselor who said she had cured herself of cancer. The celebration of life known as the Hay Ride, was often the only time a person with AIDS might be touched, hugged or massaged with care, not rough disdain.
People with AIDS came to the gathering in all conditions—hobbling on canes with one leg stiffened by hard purple KS lesions or somehow walking with portable IV drips, or barely ambulatory with arms wrapped around the shoulders of friends who served as human crutches to allow the weakened one some sense of dignity and self-propulsion. Friends, healthcare workers, family, activists, volunteers—anyone with a heart desperate to do something, if only give love—would park their outrage at the door and pack the auditorium to listen to each other, whether pleas for roommates, money for rent, announcements about memorials, personal AIDS updates, hopes, fears and gratitude for finding a place to really be themselves. Many were still in the closet or AIDS had outted them, accompanied by family rejection. It was in arenas like this, as well as at the bedsides of the dying or on the streets protesting government inaction that the concept of "family of choice" took hold.
Hay would offer spiritual guidance, affirmations and unconditional love. She also lead visualizations with hundreds of mostly strangers making room to lying next to a sick, healthy or healing body to do intimate private internal work. By the end, whether full forgiveness had been achieved or not, there were no strangers, only friends with no known name yet. The atmosphere in the auditorium was infused with honest emotion—sadness at the loss of loved ones, grief at one's own imminent passing, and love and joy enough to move mountains.
"Love is the most powerful stimulant to the immune system. What we're doing here is practicing love, unconditional love," Hay would say.
But Hay's message of self-healing—love, self-love, laughter healing the immune system—had a dark side, too.  Doing the inner work was a prerequisite to healing, and thus a personal responsibility. Hay sometimes told a person with AIDS they were responsible for their own illness, leading some to contemplate suicide because they weren't healing fast enough or at all, with the ravages of AIDS.
"As a physician, I think that love and acceptance and forgiveness may well be an important component of healing, but AIDS is a viral disease caused by a virus and not by a lack of love," Dr. Michael Gottlieb, co-author with Dr. Joel Weisman of the first CDC article on what would become known as HIV/AIDS, told the Los Angeles Times in 1988.  
But for many, including grief expert David Kessler, who co-founded Project Angel Food with Marianne Williamson, Hay was a co-author and friend.
"I first met Louise in the early 80's during the AIDS crisis. In those fearful days when so many were taking a step back, she took a step forward," Kessler said on his Facebook page. "I had the privilege of co-authoring You Can Heal Your Heart with Louise. Many thought the woman who wrote so much of healing would be afraid to look at death and grief. But that was not Louise. Years ago, when we first talked about my work on grief, I asked her about her own death. She replied, 'I've lived my life fully. I just want to make sure that when the time comes, I live my dying fully.'"
"Beyond being courageous, extraordinary and talented, Louise Hay was unwavering in her commitment in loving people and them knowing their own values," says Rodney Scott, who now works with TV counselor Iyanla Vanzant. "Louise was brilliant in creating a safe, nonjudgmental space for people to live extraordinary lives. Today I hold Louise and her family and friends all around the world in my thoughts and prayers."
Tennessee 7th grader kills himself after anti-LGBTQ+ bullying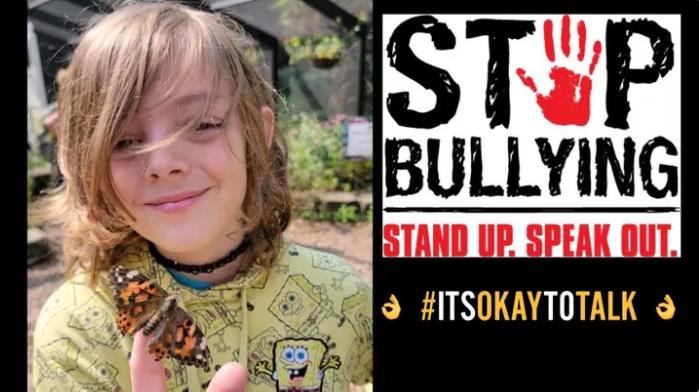 SHELBYVILLE, Tn. –  A 12-year-old boy took his own life after enduring apparent months of what his family and others labeled ugly vitriolic anti-LGBTQ bullying and abuse.
Eli Fritchley, a seventh-grader at Cascades Middle school located in Wartrace in Bedford County, was found on Sunday night, November 28th, 2021, by his mother who walked into her son's bedroom and discovered his lifeless body.
In an emotional interview with Nashville ABC news affiliate WKRN 2's reporter Stephanie Langston, Fritchley's parents described him "as a peaceful soul who wasn't afraid to be himself."
"He didn't care, or at least we thought he didn't care, and that's what's really difficult for us because we thought he didn't care," his parents said as they teared up.
Eli painted his nails, loved the color pink and wore the same SpongeBob sweatshirt nearly every day.
"I think probably because he was in the same clothes every single day that they used that as a weapon," his mom Debbey explained, saying he loved doing the laundry and cleaning his clothes every day.
His parents told Langston that their son was not accepted by his peer group at the school.
"He was told because he didn't necessarily have a religion and that he said he was gay that he was going to go to Hell. They told him that quite often," said Debbey.
His parents heard his cries but didn't realize the extent of the pain that the youth was experiencing adding that their son never blamed anyone.
"It was really abusive. I don't think it was ever physical. I think it was just words, but words hurt. They really hurt," said his father Steve.
"This has just blindsided us. This is something we would have never, ever expected," his mother added. "That's been really hard. That image was terrible until we got to hold him yesterday. Now that image is gone, because the only thing we could think of yesterday when we were kissing and loving on him was how angelic he looked. He absolutely looked angelic. He's just an angel," she cried adding, "We all failed him. We all failed him. It's as simple as that."
The parents told Langston that they are determined to stop bullying adding that they hope raising awareness will ensure that other kids or their parents goes through the heartache they are experiencing.
"I honestly think education, education, education for everyone where bullying is concerned because it is a problem, not just in Bedford County. It's a problem everywhere," they said.
According to WKRN 2, "the Fritchleys were regulars at Penalties Sports Bar & Grill in Shelbyville. The owners of the restaurant, Rob and Shondelle Lewis, say they are like family and they are heartbroken over the loss of Eli. In an effort to help, they created a Gofundme as the Fritchleys are looking to start a foundation to bring awareness and help educate people about bullying and suicide awareness."
"I hope and pray, this unfortunate event we are going to make something of it. We've got to. We are going to come up with some sort of antibullying program through this Gofundme page where I pray to God this will not happen again," said Rob."
The Trevor Project's 2021 National Survey on LGBTQ Youth Mental Health examined depression and suicide risk among LGBTQ youth from rural areas and small towns compared to urban and suburban areas.
The Key Finding was that nearly half of LGBTQ youth in rural areas and small towns reported that their community was somewhat or very unaccepting of LGBTQ people compared to just over a quarter of those in urban and suburban areas. The data also shows that LGBTQ youth living in rural areas and small towns had slightly greater odds of depression and attempting suicide.
********************
Bedford County parents grieve son bullied before suicide
New York man arrested for threatening mass shootings of LGBTQ+ people
Defendant allegedly threatened bombings and mass shooting that would make the 2016 Orlando Pulse Nightclub Attack "Look Like a Cakewalk"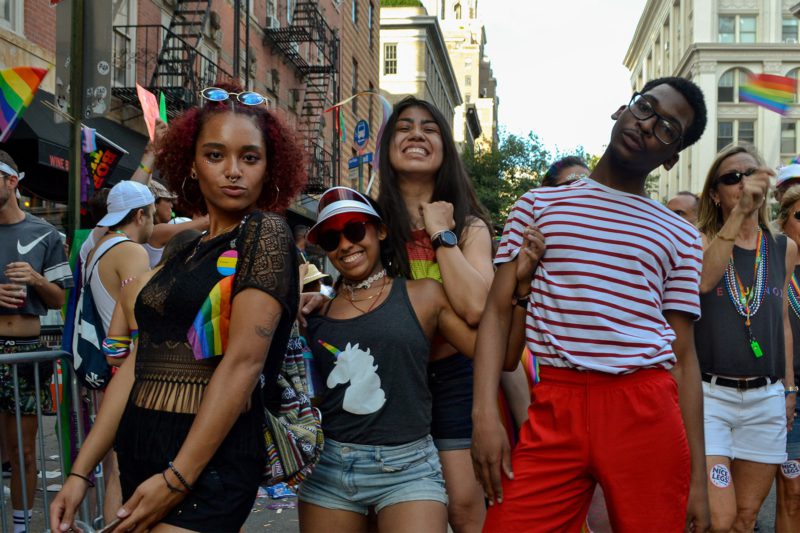 CENTRAL ISLIP, Ny. – Agents from the New York Field Office of the Federal Bureau of Investigation (FBI) arrested and charged on Monday a Long Island man on a warrant issued by United States Magistrate Judge Steven I. Locke for mailing letters threatening to assault, shoot, and bomb LGBTQ+ affiliated individuals, organizations, and businesses.
According to Breon Peace, United States Attorney for the Eastern District of New York, and Michael J. Driscoll, Assistant Director-in-Charge, of the FBI New York Field Office, who announced the arrest, Robert Fehring, 74, a resident of Bayport, New York on Long Island, since at least 2013, had been sending individuals associated with the LGBTQ+ community letters in which he threatened violence, including threatening the use of firearms and explosives.
In the criminal complaint and affidavit for arrest, federal prosecutors allege that one letter threatened that there would "be radio-cont[r]olled devices placed at numerous strategic places" at the 2021 New York City Pride March with "firepower" that would "make the 2016 Orlando Pulse Nightclub shooting look like a cakewalk," referencing the 2016 attack in which 49 persons were killed and dozens wounded at Pulse, a gay nightclub in Orlando, Florida.
"As alleged, the defendant's hate-filled invective and threats of violence directed at members of the LGBTQ+ community have no place in our society and will be prosecuted to the fullest extent of the law," stated Peace. "This Office is firmly committed to protecting the civil rights of all members of every community in this district, including the LGBTQ+ community and other minority communities."
Fehring is also alleged to have a sent a letter threatening the organizer of a June 2021 Pride event in East Meadow, New York, which stated:
"[W]e were right there you…FREAK!!! They couldn't get a shot off at you, slithering around the back stage area like a snake. Too many cops. Very disappointed. But your time has come. . .. They are out to KILL you….and your boyfriend. You are being watched. No matter how long it takes, you will be taken out…. high-powered bullet…. bomb….knife…. whatever it takes."
On November 18, 2021, members of the FBI's Civil Rights Squad and the New York Joint Terrorism Task Force executed a search warrant at Fehring's home in Bayport, New York, and recovered photographs from a June 2021 Pride event in East Meadow, New York, two loaded shotguns, hundreds of rounds of ammunition, two stun guns, and a stamped envelope addressed to an LGBTQ+ affiliated attorney containing the remains of a dead bird.
"Fehring's alleged threats to members of the LGBTQ+ community were not only appalling, but dangerous, despite the fact he hadn't yet acted on his purported intentions," stated Driscoll. "As the primary federal agency responsible for investigating civil rights violations, the FBI takes all threats of this nature seriously."
The New York Executive Director of NYC PRIDE Sandra Pérez told the Blade in an emailed statement; "We take any and all violent threats seriously and report them to the appropriate authorities. We received threatening letters earlier this year and reported them. We appreciate the work of the Justice Department in investigating this situation. We are cooperating in any way we can, and we remain committed to the safety and well-being of the LGBTQIA+ community."
Gay City News editor  Matt Tracy reported that Fehring appeared in court on December 6 before Magistrate Judge Steven I. Locke and was released on $100,000 bond. He is restricted to home detention with location monitoring, according to prosecutors. He is not allowed to have any firearms or "destructive devices," is barred from contacting any of his alleged victims, and cannot go to the places he is said to have targeted.
Another Trans person confirmed murdered this year- USAF vet & Mother
Her friends will always remember her infectious personality & her unmistakable laugh. She loved others passionately and fiercely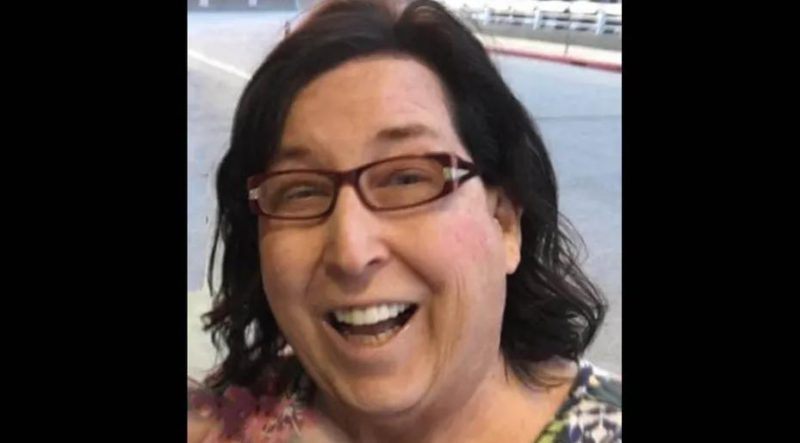 MEADE COUNTY, Ky. – Another Trans person has been confirmed murdered this year bringing the deadly total to 49 deaths of transgender and gender non-conforming people in 2021 according to a tally kept by the Human Rights Campaign.
Cris Blehar, a 65-year-old white transgender woman, mother, and U.S. Air Force veteran, was discovered stabbed and shot to death by Meade County sheriff's deputies who had responded to her rural home on Woodland Road in the Flaherty area. Deputies had been dispatched to perform a welfare check from an unidentified person concerned about Blehar.
The Elizabethtown, Kentucky, News-Enterprise newspaper reported that the Kentucky State Police had made an arrest in the case only a few hours after Blehar's body was found of Vine Grove resident Tyler J. Petty, 18.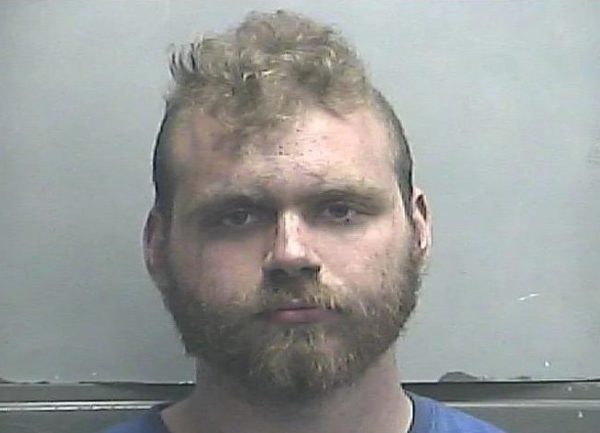 "There was no relationship between the victim and the suspect. We believe he worked for her," said Kentucky State Police Trooper Nicholas Hale in an email to the News-Enterprise. Petty was arrested and brought to KSP Post 4 and was interviewed about the case. Police say he admitted to killing Blehar. A trial date has been set for June 2022.
The murder in this rural area about an hour Southwest of Louisville on May 19, 2021, was brought to the attention of the Human Rights Campaign this week when Blehar's cousin Mark Stephens contacted HRC to ensure that she was "remembered, honored, and counted" as a member of the transgender community. 
In a statement to HRC, Mark Stephens said;
"If there is one thing to know about Cris, it was that she fought fiercely to define her life as SHE wanted. Whether it was her military service, her 20+ year career in the airline industry, or her post retirement decision to buy a farm & start a family of her own. She lived life to the fullest and wanted everyone around her to live their best life as well. Growing up 'different' in Kentucky is certainly no easy task, something we shared in addition to being cousins, and she tackled it with the passion and zeal that only she could have. Her friends will always remember her infectious personality & her unmistakable laugh. She loved others passionately and fiercely, none more than her own son, Maverick."
Blehar's son Maverick Thompson paid tribute to her, writing:
"Cris was an amazing mother and a wonderful person. She had so much love and brought a smile to many. She had a hilarious sense of humor that will live on through those that knew her. She will be sorely missed!"
According to her obituary, Blehar was a former law enforcement officer in the U.S. Air Force and retired from United/Continental Airlines. She also worked as an Uber driver and loved animals and bowling.
HRC has officially recorded 49 deaths of transgender and gender non-conforming people in 2021, more than in any year since we began tracking this violence in 2013.