Courts asked for 'immediate intervention' to block trans military ban
Organizations piling on Trump lawsuits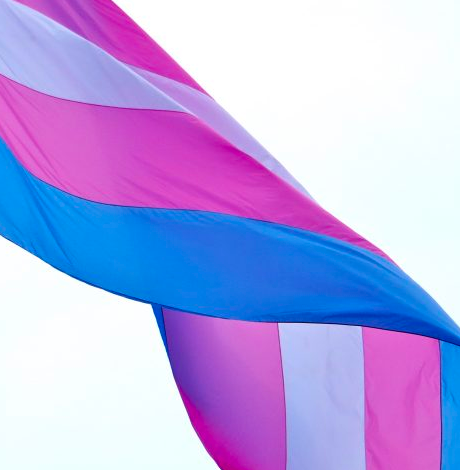 Equality California announced it filed a lawsuit in U.S. District Court for the Central District of California on Sept. 5, bringing to four the number of legal groups seeking "immediate intervention" from a federal court to block President Trump's ban on open transgender military service, enlistment and denial of medically necessary healthcare.
California is home to the largest concentration of servicemembers in the nation, while Equality California represents more than 500,000 members in the state, including transgender people directly affected by the President's order. Latham & Watkins LLP is representing Equality California as plaintiffs in Stockman v. Trump, along with four named and three unnamed transgender plaintiffs, who are harmed by the ban. The three unnamed plaintiffs are active duty transgender servicemembers serving in the United States Army and Air Force
"President Trump has attacked American heroes who have risen above discrimination, hostility and lack of acceptance to serve our country by putting their lives on the line in its defense," said Rick Zbur, executive director of Equality California. "His justification for the ban bears no relation to the truth. Contrary to what the President states, ejecting loyal members of the armed forces promotes chaos and division, not unit cohesion."
In a 51-page legal brief, lawyers from GLBTQ Advocates & Defenders and the National Center for Lesbian Rights seek a preliminary injunction against enforcement of the ban, which Trump directed on Aug. 25.
"The ban marks transgender service members as unequal and dispensable, stigmatizing them in the eyes of their fellow service members and depriving them of the unique honor and status associated with uniformed service to their country," the brief says. "Because the public has no interest in enforcing an unconstitutional policy and has every interest in the continued service of capable and dedicated service members, both the balance of the equities and the public interest weigh in favor of granting an injunction here."
The case, Doe v. Trump, was filed Aug. 2 — after Trump announced the ban on Twitter, but before he issued guidance directing that course — by LGBT legal groups on behalf of five unnamed plaintiffs currently serving in the armed forces. The lawsuit was assigned to U.S. District Judge Colleen Kollar-Kotelly, a Clinton appointee.
The complaint was subsequently amended to included three additional plaintiffs to challenge the halted accession policy. Two are students: Regan Kibby, a midshipman at the U.S. Naval Academy, won't be able to complete his education because of the indefinite ban on enlistment and Dylan Kohere is a college student at the University of New Haven just beginning ROTC training. The third unnamed plaintiff is serves in the Army.
"Absent this Court's immediate intervention, their military careers and paths will be irreparably harmed," the brief says. "The military requires strong bonds among unit members to maintain the trust and morale necessary to survive the stresses of military discipline, deployment, and combat. So too, students in the military academies and ROTC depend on the bonds they form during their education and training to build the foundation of relationships that determine their future military careers."
"These plaintiffs are experiencing harms right now because of the prohibition against enlistment," GLAD spokesperson Carisa Cunningham said. "The amended complaint adds plaintiffs who are experiencing clear, immediate harms because of the enlistment ban."
The GLAD/NCLR brief argues that the transgender military ban is unconstitutional because discrimination on the basis of transgender status warrants strict scrutiny — a standard of review never explicitly granted to transgender people by the U.S. Supreme Court.
"Policies that expressly target transgender people meet all of the traditional criteria for a
suspect classification that warrants strict scrutiny," the brief says. "The Supreme Court has recognized that certain classifications are inherently suspect because they single out discrete groups that have historically and unjustifiably been oppressed."
The filing also argues the ban warrants intermediate scrutiny because it amounts to sex discrimination and "cannot satisfy any level of review."
GLAD/NCLR also argue that the ban: violates plaintiffs' right to due process under the Fifth Amendment; lacks any rational basis; burdens plaintiffs' right to autonomy; and penalizes plaintiffs for coming out as transgender after the previous ban on transgender service was lifted during the Obama administration in 2016.
"By dictating that certain members are not fit to serve based solely on their status as transgender people, the Commander-in-Chief of the Armed Forces has significantly undermined that cohesion and trust, which Plaintiffs may be unable to rebuild absent an order from this Court enjoining enforcement of the ban," the brief says.
The brief also seeks to enjoin an existing accessions ban that was scheduled to expire in July as part of the military's plan for open transgender integration.
"The Trump administration has now put it off indefinitely," says Cunningham. "Because of that two of the new plaintiffs are experiencing immediate harms to their education and military careers."
In addition to lawsuits filed by EQCA and GLAD/NCLR, OutServe-SLDN and Lambda Legal filed suit in a federal court in Washington State and the American Civil Liberties Union filed suit before a federal court in Maryland.
Additionally, former military and civilian leaders are speaking out, denouncing the new transgender military ban. Among them is former Army Secretary Eric Fanning, who's served in civilian leadership positions for each branch of the armed forces and was the first openly gay person confirmed as Army secretary.
Fanning said in a statement that the working group that evaluated transgender open service under the Obama administration before the older ban was lifted determined "the discharge of highly trained and experienced service members would leave unexpected vacancies in operational units and require the expensive and time-consuming recruitment and training of replacement personnel."
– Karen Ocamb contributed to this story.
Quantity, cruelty of anti-LGBTQ state bills raise alarm bells
"We really need to support local LGBTQ organizations- lift them up as much as possible," particularly those in conservative & rural states"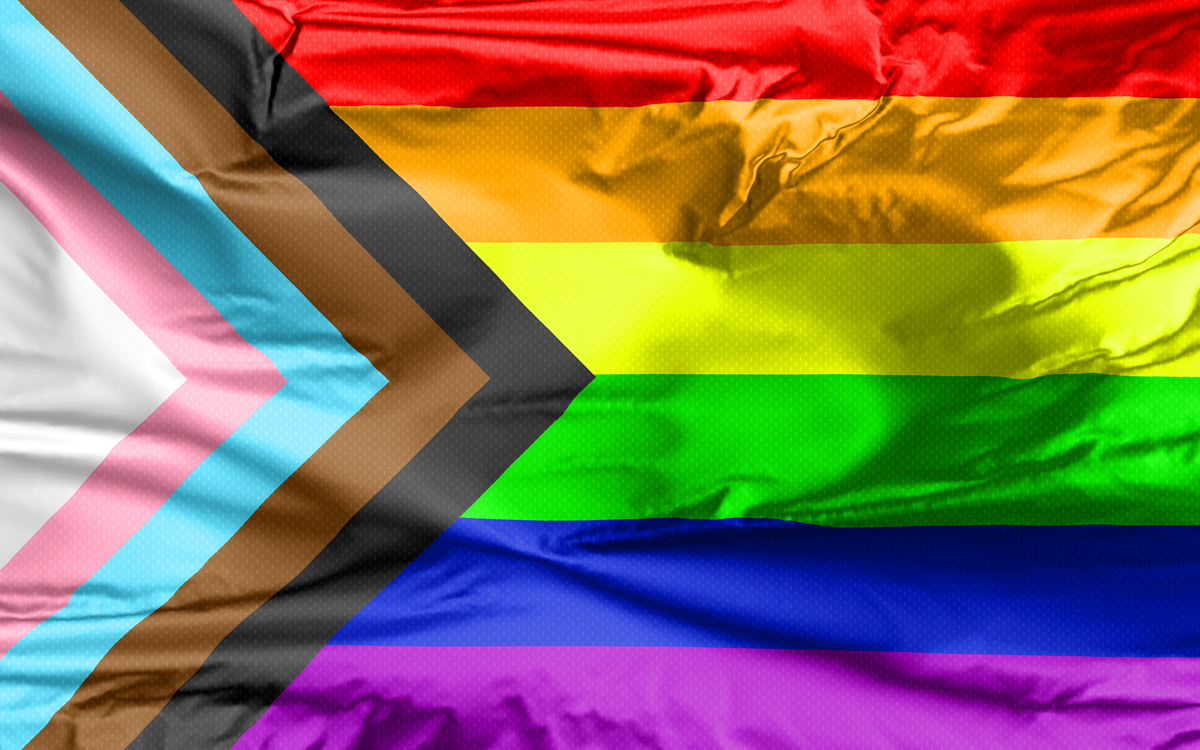 WASHINGTON – When the Washington Blade connected with activist and legislative researcher Erin Reed on Tuesday to discuss the new anti-LGBTQ bills that have been introduced in statehouses across the country, it was just as the news of an especially hateful proposal came across her desk.
Senators in West Virginia had teed up an anti-trans law that would criminalize "displays" that "shall include, but not be limited to, any transvestite and/or transgender exposure, performances, or display to any minor."
The move recalled anti-LGBTQ laws from the 1960s that criminalized the very existence of transgender and gender non-conforming persons as well as drag performers, while providing pretexts for police raids of LGBTQ establishments like the Stonewall Inn, Reed said.
For example, she said, many states once enforced dress codes that required people to wear at least three articles of clothing consistent with their sex assigned at birth.
Likewise, the West Virginia bill raises alarming questions about whether transgender parents and teachers in the state might be prosecuted, with a potential five-year prison sentence, said Reed, who is herself a transgender parent.
Additionally, the proposed legislation is "unconstitutionally vague," written so broadly that it would presumably become illegal to screen the film "Mrs. Doubtfire" or perform certain Shakespearen plays for an audience of minors if the measure were to pass, Reed said.
Less than three weeks into 2023, state legislatures have introduced nearly as many anti-LGBTQ bills as were introduced in the entirety of last year – and qualitatively, many of these new bills are more hateful than anything we have seen in decades, Reed said.
"I see an increase in both the number and in the cruelty towards transgender people," she said.
There are "new pieces of proposed legislation that go further than bills in 2021 and 2022," such as by "banning gender affirming care through age 26 in Oklahoma," and others that "target the drag community in ways that haven't happened in 30 to 40 years."
Fear and hate mongering over all-ages drag performances has been ratcheted up in the right-wing ecosystem, fueled by conservative media figures like Matt Walsh and Tucker Carlson, as well as social media accounts like Libs of TikTok and extremist militias, Reed said.
According to the ACLU, "As drag reality competitions and drag brunches become increasingly popular, backlash in the form of armed protests and intimidation of drag performers has followed."
Consequently, Reed said, this year for the first time anti-LGBTQ legislation has included measures targeting drag performances – with, so far, a dozen new bills. And the concern is not just that many of these proposed laws are draconian, like Nebraska's bill that would prohibit patrons younger than 21 from attending a drag show.
"Whenever I see those [laws] being proposed, I also see militant organizations storming in" to LGBTQ bars, schools, hospitals, and venues that host drag queen story hours, Reed said. "I see people trying to break into drag events and successfully doing so," disrupting them with violence and intimidation, she said.
"What I read into [the impetus behind these laws] is these legislators want to change the uniform of the people doing the storming," from militias comprised of far-right citizens to "people wearing badges."
Making matters worse, Reed said, there are "lots of cases where drag events have asked for local protection and not received any protection whatsoever."
Last month, organizers of a drag queen story hour-style event in Columbus, Ohio, had to cancel after they said police failed to work with them to protect participants from demonstrators affiliated with far-right groups like the violent neo-fascist Proud Boys. (Police dispute the organizers' account of events.)
The ACLU notes that, "Amidst this wave of anti-drag legislation and violence, drag performers and host venues across the country are moving to higher security or cancel performances altogether."
Looking at the slate of new statewide legislative proposals, many are a continuation of similar anti-trans themes that have emerged in recent years, but "we're seeing scary attempts to escalate things," Reed said.
For instance, bills that restrict or prohibit guideline-directed healthcare for transgender and gender non-conforming youth were introduced and passed in several states in 2021 and 2022, but new measures proposed this year would target adults as old as 26.
"It makes me wonder what their ultimate goal is," Reed said. "To ban transitions entirely?"
Every mainstream medical organization with relevant clinical expertise recommends age-directed gender affirming care according to clinical practice guidelines that are supported by a bevy of research and updated regularly to ensure best practices.
Still, right-wing figures have demagogued the issue and characterized responsible medical care as "experimentation" and child abuse.
Reed noted there are some "new wrinkles" in anti-trans healthcare bans that have been proposed this year.
For instance, she said, Indiana proposed folding gender affirming care into practices that would be outlawed under a conversion therapy ban – thereby conflating supportive and medically necessary healthcare with an abusive, ineffective practice that has been rejected by mainstream science and medicine.
Across the board, Reed noted, there is an increasing reliance on executive authority. This was previewed toward the end of last year, she said, pointing to Florida Gov. Ron DeSantis's weaponization of the state medical board and Texas Gov. Greg Abbott's weaponization of the Department of Family and Protective Services to, respectively, ban gender affirming care and prosecute parents for child abuse for facilitating their trans children's access to gender affirming care.
'The fight is on the state level right now'
Amid the onslaught of anti-LGBTQ legislation, Reed emphasized the need for coordinated action by the U.S. Congress, the Biden-Harris White House, progressive and pro-equality legal actors, and state legislatures, as well as local and national LGBTQ groups.
She noted that pro-equality interests have focused significant time, attention, and money urging Congress to pass the Equality Act, which is commendable and necessary, while the courts can provide (and, often, have provided) a path toward effectuating pro-equality policy.
At the same time, Reed said, for the foreseeable future federal legislators are unlikely to find a path forward for any major bills impacting LGBTQ people, while relying on the judiciary – particularly with the U.S. Supreme Court as it is currently construed – is far from a safe bet.
By contrast, "at the state level, we've seen the GOP focus time and attention and money and efforts on changing state laws," she said, adding, "it's important that we do the same."
Likewise, Reed said, "I also think we really need to support our local LGBT organizations and help lift them up as much as possible," particularly those located in more conservative and rural states, which largely do not earn commensurate resources and support.
"In places like North Dakota and Oklahoma, South Dakota, and West Virginia, we need to help the people who live there," Reed said, but also in blue states where significant progress toward LGBTQ equality has been made but there is still room for improvement. "Don't neglect your own backyard."
For instance, she said, the gay and trans panic defense is still legal in some progressive states.
"One of the biggest problems for people in some of these states criminalizing [healthcare for trans people] is they don't have resources to travel out of state," Reed said, noting that POLITICO has reported on the plights of people who have been forced to flee states with anti-trans laws.
And while "We have to take care of those people," Reed said, people should not be in a position where they must flee their home states. "We need federal action and federal protections," she said.
Thankfully, there is some movement on pro-LGBTQ state bills. Reed said she has seen more this year compared to last year, which is "a bit promising." She highlighted bills such as the proposal to protect gender affirming care in Maryland, access to bathrooms for trans youth in Minnesota, the ability to change information on birth certificates in West Virginia, and adoption by trans parents in Montana.