Admiral Mike Mullen, former head of the Joint-Chiefs-of-Staff, files Declaration supporting trans servicemembers
Mullen's strong voice also illustrates why comparison's to DADT don't actually work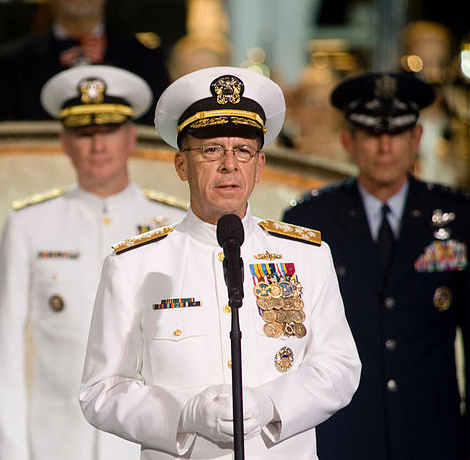 Something's gotta give. The Unites States is fighting in Iraq, Afghanistan and Syria, with military involvement in wars or skirmishes in Pakistan, Yemen, and Somalia and North Korea upping the ante for a nuclear war at any moment. And yet, the US Army is now tearing up promised enlistment contracts for hundreds of immigrants and the Pentagon is giving transgender troops until February to serve their country before their fate is finally decided by President Trump, who may or may not take into consideration recommendations from Sec. of Defense Mattis and the Pentagon.
Meanwhile, a bipartisan group of US senators has introduced a bill to prohibit the Defense Department from kicking out trans servicemembers based solely on their gender identity. Senate Majority Leader Mitch McConnell, who refused to allow a vote on similar amendment to the defense appropriations bill, will decide if the bill will be allowed to come to the floor for an up-or-down vote in the Senate.
That may mean that the best long-term solution to the issue of open transgender military service may be through the courts. NCLR and GLAD filed a complaint Aug. 8 on behalf of Jane Does 1-5; the ACLU filed a lawsuit on Aug. 28 on behalf of the ACLU of Maryland and six currently serving trans servicemembers; and on Sept. 14, Lambda Legal and OutServe-SLDN also filed suit in the U.S. District Court for the Western District of Washington representing nine individual plaintiffs, all of whom are transgender (six serving and three who want to enlist), and three organizational plaintiffs – the Human Rights Campaign (HRC), Seattle-based Gender Justice League, and the American Military Partner Association (AMPA). The latter two also seek an immediate injunction against all steps being taken to implement Trump's directive.
"Before the President's vicious attack on transgender Americans, transgender service members had been serving openly and proudly in every branch of the U.S. Military for more than a year," Lambda Legal Senior Attorney Peter Renn said in a press release. "Since the President's tweets, and his mandate for the Pentagon to implement his ban, those same service members have been branded as unfit to serve – to do the jobs they have been doing successfully – simply because they are transgender. That harm is real, it is palpable, and it is discriminatory."
"It is unacceptable to destroy the careers of patriotic and courageous members of the U.S. military," said Peter Perkowski, Legal Director for OutServe-SLDN. "This ban must be stopped dead in its tracks before it goes any further so that these brave men and women can focus on their real jobs – protecting and serving the country they love."
In addition to the legal arguments, Lambda Legal/OutServe-SLDN also included a Declaration from Admiral Mike Mullen, who became an LGBT hero when, as Chair of the Joint Chiefs of Staff, he testified before the Senate Armed Services Committee in support of repealing the harmful anti-gay Don't Ask, Don't Tell (DADT) policy.
"Mr. Chairman, speaking for myself and myself only, it is my personal belief that allowing gays and lesbians to serve openly would be the right thing to do," Mullen said. "No matter how I look at the issue, I cannot escape being troubled by the fact that we have in place a policy which forces young men and women to lie about who they are in order to defend their fellow citizens."
"For me, personally, it comes down to integrity — theirs as individuals and ours as an institution," he said. "I also believe that the great young men and women of our military can and would accommodate such a change," continued Mullen. "I never underestimate their ability to adapt."
In his Declaration for transgender service members, Mullen is equally as strong. He noted that he concurred with then-Defense Secretary Ash Carter's July 2015 assessment that "the Defense regulations regarding transgender service members '[were] outdated and [were] causing uncertainty that distracted commanders from our core missions'" and said he closely followed Carter's direction to Armed Services leadership to evaluate all the implications of open trans service. The conclusion drawn after a "thorough research and evaluation process" was that an "inclusive policy for transgender troops promotes readiness. I agree with this conclusion."
Mullen says he supported Carter's June 2016 directive. "To reverse this policy by implementing a ban on open service would go against the best interests of thousands of service members currently serving. As the Pentagon has pointed out, it may also deprive our military of trained and skilled service members and leave vacancies that may not be easy to fill. This would harm military readiness as well as morale. The military's prior considered judgment on this matter should not be disregarded and we should not breach the faith of service members who defend our freedoms, including those who are Transgender," Mullen says.
"Just as gay and lesbian soldiers should not have to lie about who they are to serve, nor should transgender soldiers," Mullen says. "The now repealed DADT was problematic and flawed in similar ways as the ban on open service by transgender service members. Both DADT and the ban on open service by transgender individuals set apart a subset of brave women and men serving in uniform and treat them worse than other soldiers for no valid reason – and both policies potentially undermine military readiness".
"When I led our armed forces under DADT, I saw firsthand the harm to readiness and morale when we fail to treat all service members according to the same standards," Mullen continues. "There are thousands of transgender Americans currently serving and there is no reason to single them out to exclude them or deny them the medical care that they require. 15. Moreover, I strongly believe that we should not return to the days of 'forc[ing] young men and women to lie about who they are in order to defend their fellow citizens.'"
"Admiral Mullen is the epitome of leadership and clarity," Matt Thorne, executive director of OutServe-SLDN, tells the Los Angeles Blade. "I have never respected someone more and I am grateful for his continued leadership and eloquence. He has a keen understanding and, as he says, he 'saw firsthand the harm to readiness and morale when we fail to treat all service members according to the same standards.' His statements and work in repeal of Don't Ask Don't Tell seven years ago is the same foundation and premise he uses in his Declaration for our transgender service members; that no service member should be treated less than any other."
There's an interesting historical sidebar for LGBT military observers, however. While many, including Mullen, note how supporters of the ban use the same or similar language to that used to oppose repealing DADT, there is some very important and distinct differences. For one, troops have had a year of experience working side by side with trans servicemembers—with no incidents. But in 2010, it was the threat of chaos, the not-knowing that changed many military minds on DADT's repeal.
Sept. 8, 2010, District Court Judge Virginia A. Phillips seated in Riverside, California declared the anti-gay Don't Ask, Don't Tell military policy unconstitutional in a lawsuit filed by the Log Cabin Republicans. "The 'don't ask, don't tell' act infringes the fundamental rights of United States service members in many ways," she wrote in her 86-page opinion.
"In order to justify the encroachment on these rights, defendants faced the burden at trial of showing the 'don't ask, don't tell' act was necessary to significantly further the government's important interests in military readiness and unit cohesion. Defendants failed to meet that burden."
Then, very quietly, all hell broke loose. LGB service members around the globe were free to be open about their sexual orientation as Phillips also issued an injunction against the military enforcing DADT. The DoD scrambled to get the court of appeals to overturn the district court's injunction, which was granted, in part, the appeals judges noted, "because legislation pending before Congress to repeal the policy could render the case before them moot," as CNN reported.
The House had passed the repeal provision, and the Senate was due to consider it as part of the defense authorization bill. After that failed, a stand alone bill was introduced with passed with no nails left to bite.
But that brief period of time when DADT had been formally killed by the district court resulted in a serious jolt of confusion and temporary chaos, something the Pentagon reasonably considers anathema. That prompted several military officials to change their minds about a legislative repeal of DADT, preferring legislative restrictions for in-depth planning and training the troops to chaos.
Mullen acknowledged this in his follow up statement to Sen. John McCain, Chair of the Senate Armed Service. "Finally, Mr. Chairman, I believe now is the time to act. I worry that unpredictable actions in the court could strike down the law at any time, precluding the orderly implementation plan we believe is necessary to mitigate risk," Mullen wrote in 2010, backing legislation for repeal of DADT.
Despite the similarities to the repeal of DADT, the differences are striking: there could be disruption in the ranks, in military readiness and good order and discipline if the transgender ban is re-instated after a year of training and integration, especially if essential war-time personnel are discharged. Their friends, supporters and commanding-officer allies could be impacted, too. The all-volunteer Armed Forces would be branded as biased, not cool among the young they need to recruit.
Gillibrand says she had to votes to pass the pro-trans amendment to the defense bill on Thursday, but McDonnell would not let it proceed. Will he let a stand-alone bill be voted on the Senate floor? And will the courts stall a decision on any of the lawsuits if a stand-alone bill would render the cases moot?
Most importantly, unlike President Obama who listened to his Defense Secretary and the Chair of his Joint Chief of Staffs, President Trump is more likely to listen to whoever whispers in his ear last, as long as they sound like his base and kiss him with applause. Would Trump sign a bipartisan bill protecting transgender servicemembers or veto it because he needs the evangelical vote? Probably the latter, which is why these lawsuits about individual rights under the US Constitution matter.
Tyre Nichols' arrest & fatal beating video released by Memphis PD
"We want peace. We do not want any type of uproar. We do not want any type of disturbance. Please, please, protest, but protest safely."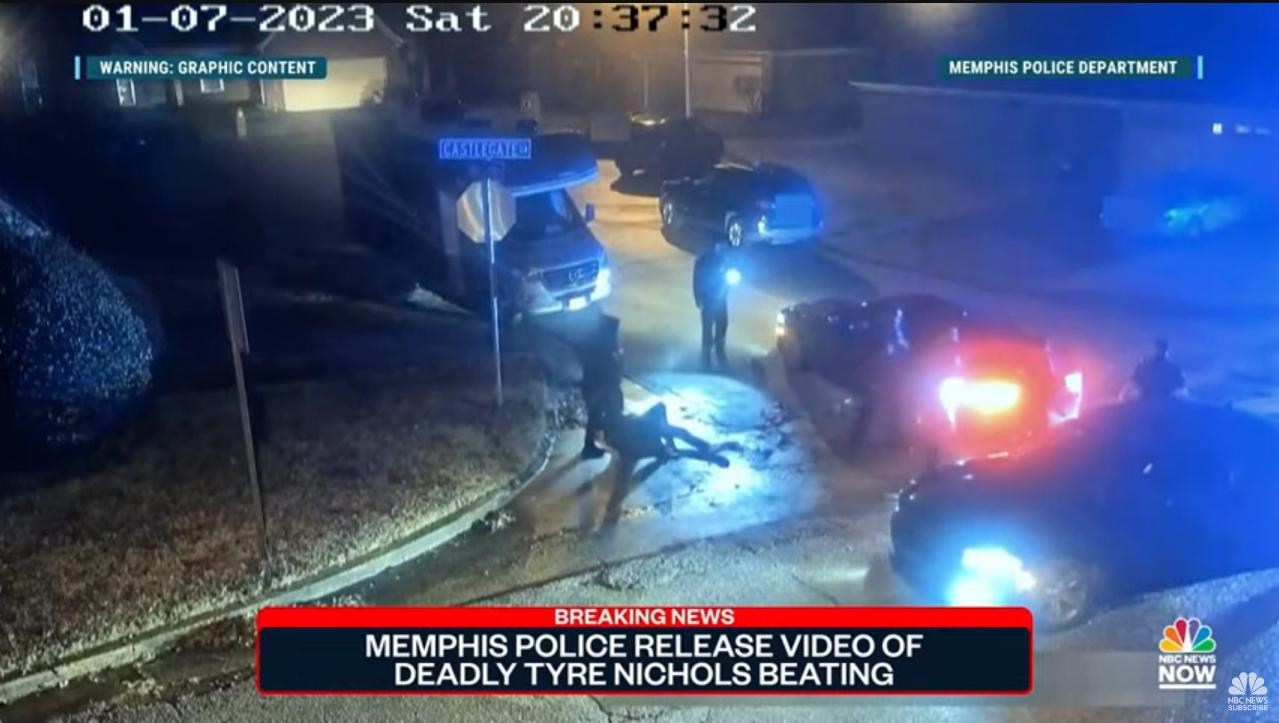 MEMPHIS – Three videos consisting of both body cam footage and street surveillance footage, were made public by the city of Memphis Police Department Friday evening showing the violent arrest and beating of Memphis resident 29-year-old Tyre Nichols.
Nichols died 3 days after he was beaten by police in a traffic stop in the Hickory Hill neighborhood around 8:22 p.m. Jan. 7, in an altercation Memphis Police Chief CJ Davis described saying, "In my 36 years in law enforcement, I don't think I have witnessed the disregard for a human being displayed in this video."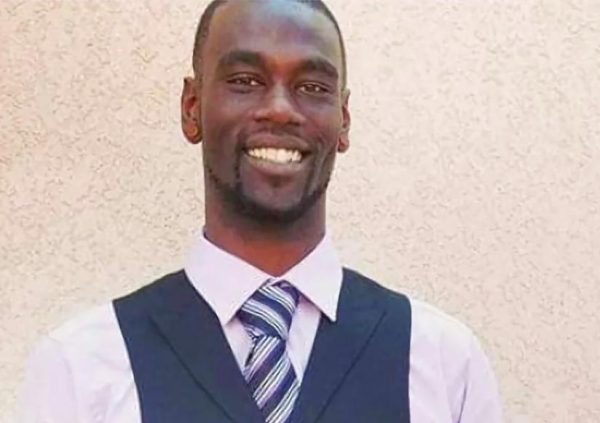 Shelby County Tennessee District Attorney Steve Mulroy announced Thursday that five now-former Memphis Police officers — Tadarrius Bean, Demetrius Haley, Emmitt Martin III, Desmond Mills Jr., and Justin Smith — were fired for misconduct, and indicted by a grand jury Thursday and taken into custody.
Each is charged with second-degree murder, aggravated assault, two counts of aggravated kidnapping, two counts of official misconduct and official oppression. By Friday morning, they had posted bond.
As news of the beating and death spread beyond Tennessee, officials expressed concern that release of the footage would touch off violent protest in reaction.
The attorneys and family of Tyre Nichols asked for justice for their son, and peace in their city, at a press conference in Memphis on Friday Memphis CBS News affiliate WREG News 3 reported.
Speakers included family members, attorneys Ben Crump and Antonio Romanucci and Van Turner, president of the Memphis branch NAACP.
Rodney Wells, Tyre Nichols' stepfather, said that he initially wanted first-degree murder charges against the officers, but the family is satisfied with second-degree murder.
He pleaded for peace in Memphis Friday night.
"We want peace. We do not want any type of uproar. We do not want any type of disturbance," Wells said. "Please, please, protest, but protest safely."
Protests are underway in Memphis after police released more than an hour of footage in the case with some major highways temporarily shut down.
Other protests were organized in New York City, as well as Sacramento, Los Angeles, Atlanta, Philadelphia and Seattle, with police at the ready for potential violence.
The White House held a joint emergency call Friday with the mayors of at least 16 cities before the video's release "to brief them on federal preparations in support of state and local leaders."
"Participating mayors shared their perspectives on how important it is to recognize the pain felt by communities across this country, be prepared in advance with a game plan to provide adequate community support, and to reinforce the importance of peace and calm during these difficult moments," the White House said in a statement about the call, which included cities from New York City, to Atlanta, Los Angeles, Washington D.C., Seattle and Portland.
The Los Angeles Police Department issued a statement condemning the actions of the Memphis officers and calling for demonstrations to remain peaceful.
"The accounts of the circumstances of this heinous crime and the criminal actions of those involved are reprehensible," the LAPD said.
"The Department will do all within its power to ensure the lawful expression of the public's anger and frustration is protected and prepared to facilitate those wishing to exercise their First Amendment rights."
The Los Angeles County Sheriff's Department told local media that it is preparing for the possibility of disturbances after the footage is made public. and is coordinating with other state, local and federal agencies.
"Our patrol stations and specialized units remain in a state of readiness to respond to any disturbances that might occur," the LASD said.
"The Sheriff's Department supports the first amendment and the people's right to protest."
Speaking with reporters as he prepared to depart for Camp David at the White House Friday evening, President Biden said that he had spoken with Nichols' mother earlier in the day prior to the video footage release for about 10 or 15 minutes.
"I spoke with Tyre's mother and expressed my condolences and told her that I was going to be making the case to the Congress to pass the George Floyd Act. We should get this under control. I can only do so much on the executive order at the federal level," Biden said. "I was really pleased that she called for peaceful protest, no violence," he added.
When asked about the potential for violence Biden said:
"I'm obviously very concerned about it. But I think she has made a very strong plea. She's obviously in enormous pain. I told her I had some idea of what that loss is like and although it is impossible to believe now, a time will come when his memory brings a smile before a tear."
The White House released a statement from the President that said in part:
"Like so many, I was outraged and deeply pained to see the horrific video of the beating that resulted in Tyre Nichols' death. It is yet another painful reminder of the profound fear and trauma, the pain, and the exhaustion that Black and Brown Americans experience every single day.

My heart goes out to Tyre Nichols' family and to Americans in Memphis and across the country who are grieving this tremendously painful loss. The footage that was released this evening will leave people justifiably outraged. Those who seek justice should not to resort to violence or destruction. Violence is never acceptable; it is illegal and destructive. I join Mr. Nichols' family in calling for peaceful protest."
California Governor Gavin Newsom issued a statement in response to the Memphis Police Department's body camera footage being released, showing the deadly actions that took the life of Tyre Nichols, a Sacramento native, and led to the charging of five since fired Memphis Law Enforcement Officers.
"Jennifer and I send our deepest condolences to the family and friends of Tyre Nichols. Tyre Nichols should be alive today. The video released shows abhorrent behavior and these officers must be held accountable for their deadly actions and clear abuse of power," said Governor Newsom. "Today, we are a country in mourning, and must continue our work nationwide to push reforms to prevent excessive use of force and save lives."
"Tonight, we saw ferocious violence from an out-of-control herd," said Los Angeles Mayor Karen Bass.
Late in the evening Friday the Office of the Vice President Kamala Harris released a statement from the Vice President on Nichols:
"Tyre Nichols should have made it home to his family. Yet, once again, America mourns the life of a son and father brutally cut short at the hands of those sworn to protect and serve. The footage and images released tonight will forever be seared in our memories, and they open wounds that will never fully heal.

The persistent issue of police misconduct and use of excessive force in America must end now.

I join President Biden in his call for accountability and transparency. We must build trust—not fear—within our communities."

VIDEO COURTESY OF KTLA:
TYRE NICHOLS VIDEO VIEWER DISCRETION ADVISED, GRAPHIC CONTENT AND LANGUAGE WARNING.