Equality California, lawmakers celebrate progressive values at LA gala
Model LGBT and HIV bills head to Gov. Brown's desk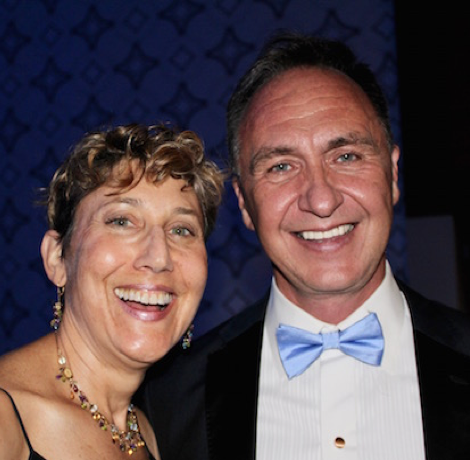 There was a marked pep in the steps of California lawmakers as they celebrated the Equality California Equality Awards Saturday, Sept. 17, at the J.W. Marriott @LA Live. They were still exuberant from passing progressive legislation until 2:00am that not only gave a big blue middle finger to Donald Trump and his alt-right-based administration but stiffened the spine of Democratic compassion, inclusivity, equality and fairness as a model for the "resistance."
"I think this has been an historic year for all of our accomplishments," said Senate President Pro Tem Kevin de León who worked out a compromise with Gov. Jerry Brown on his SB 54, otherwise known as the "sanctuary state" bill. "We put our values into action."
Among the slew of important bills headed o Brown's desk for signature were six key bills sponsored by Equality California, including legislation to reform the state's sex offender registry, an HIV decriminalization bill and legislation protecting LGBT seniors in long-term facilities that has the far right frazzled.
Networking noise and bad audio initially made it difficult to hear the speakers. But then Conrad Ricamora, who plays an out, HIV-positive character on ABC's "How to Get Away With Murder," stopped and turned away from the microphone, choking up during his speech accepting the Equality Visibility Award. Co-star Viola Davis had given him advice to just be himself, "show your humanity. Show people you don't have it all together."
Ricamora took her advice—and the room silenced as he shared the irony of being given a "visibility" award when he'd spent so much of his life growing up in a small town—Niceville, Florida, just south of the Alabama border—trying to be invisible as a budding young gay Filipino. The traumatic situation of feeling "something really shitty that happened" still has ramifications, he said, which is why it's all the more important to stand up and be visible, for the young people like he was still struggling in the darkness.
"We exist! LGBT people exist!" from Los Angeles to the Deep South, he said. It's important to "tell young gay men that it's OK to be themselves. There's nothing wrong with being sensitive."
It was as if the room remembered why everyone was there, exploding in applause as Ricamora concluded. He wasn't just a cool young gay TV star adding a touch of Hollywood glamour before Sharon Stone snatched away simple sanity—Ricamora spoke to the heart of every little kid who's been bullied, shamed into silence and still hurts remembering the trauma. He also represented the courage and power of choosing the light of authenticity instead of the darkness.
Laurie Hasencamp and Mike Lurey were honored with the Ally Leadership Award. Hasencamp has known Equality California executive director Rick Zbur since the two worked together at Lathan & Watkins, where she practiced bankruptcy law. When she retired in 2002, she asked Zbur where she could volunteer for the LGBT community. He suggested Lambda Legal. She served on Lambda Legal's board, as well as the boards of the Williams Institute, The Serra Project and Children Affected by AIDS Foundation. During the agonizing No on Prop 8 campaign, she was both a major checkbook activist and a grassroots activist, phone banking and standing outside a polling station with her No on Prop 8 sign on Election Day.
What many may not know is that Hasencamp basically saved Equality California after a disastrous short-term stint by Roland Palenica, who resigned as executive director (after a long, historic run by Geoff Kors) on Oct. 14, 2011. The then-EQCA board announced Hasencamp as the interim executive director on Feb. 23, 2012 for a four-six month period. "[If] you know how to help, in my opinion, it's incumbent on you to help. Because there's so much work to be done, and there's so much need, I just can't stand by," she said at the time.
She served for 10 months until the board found John O'Conner as the new ED—and then she stayed beyond that as interim chief of operations while O'Connor continued to stabilize the organization and she served as EQCA board treasurer. Lurey's gracious comments and Hasencamp humble acceptance speech belied the impact she quietly had on Equality California.
Stone was honored for her three-year commitment to fighting HIV/AIDS that lasted two decades. Presenting Stone with the Equality Activist were event Co-Chairs LA. City Councilmember Mitch O'Farrell and openly HIV-positive West Hollywood Mayor Pro Tem John Duran, who gushed over Stone, saying gay men just want to BE her."
Interestingly, while many perhaps expected a torrent of slicing-and-dicing bitchy outrage over all things Trump, Stone was more subtle. She took the audience on a thoughtful journey, a Word/Cloud stream of consciousness about equality for "all" and who then determines who is superior and who is "less than."
"This is not the principle I understood when I read the Constitution," she said. "I'm like that—I read things. I don't just tweet them."
That was greeted with whoops and wild applause. Stone mimicked her graveled-voice adopted grandmother who, in between drags on a cigarette, used to say gay people "are the better people." She closed noting that when she started her career, people called her a bitch. Now, she said, "it's Miss Bitch."
Rep. Adam Schiff, who delivered the keynote address, was received as a political rock star. Before Bob Mueller was appointed special prosecutor to investigate possible Trump collusion with Russian officials, Schiff was the person providing transparency and information about Russian interference in the 2016 election.
Schiff didn't minimize the sting and the fear of the LGBT reaction to Trump's shocking win. He noted that he joined hundreds at the LA LGBT Center after the election "to try to come to grips" with what the nation had just done and what it meant for the future. Would people's marriages be preserved? Would their loved ones be deported? Would all the hard work of the last decade be suddenly undone? In many ways, and not withstanding the dark foreboding we felt on that night, the man who was elected with less than half of the vote has been far worse than even we imagined."
Schiff recited a litany of horrific Trump pronouncements, including that trans servicemembers, willing to lay down their lives in service of their country, were no longer welcome.
But it was in framing the current state of America that Schiff offered respect and salutation to the LGBT community.
Trump "told a country still smarting over divisions he helped stoke during his campaign that there was little difference Neo-Nazis and those who came to protest them, even after one of those protesters was murdered for her compassion," he said.
"For millions of Americans who had taken to the streets, the willingness of some of our fellow citizens to embrace the divisive policies of this administration was a revelation. Not so for the LGBTQ community. Not so. The people in this room," Schiff said, "and others who have been pioneering leaders of civil rights have been around too long and for too many fights and each and every one of them had been the subject from one time to another in one degree or another of the most painful bias and discrimination and disfavor. Some had been the victims of violence. Still others, may they rest in the peace they were never blessed to find among us, the victims of murder or an end brought about by the most unrelenting and inescapable sadness.
"To the leaders and members of Equality California, the reawakening and he re-emergence of the hatred we have seen over the last six months is no revelation. But it is, however, a profound call to action," Schiff said. "To those to whom much has been given, much is required and much has been given to the LGBT community when it comes to understanding the pernicious nature of bigotry and hatred. But even more has been given to the community in its capacity to fight it and to overcome."
The congressional representative from the Los Angeles said this is a time to "try our souls" and it is imperative for all to give more. "The moral arc of the universe is long but tonight does not bend toward justice. And it will not bend, not of its own accord, not unless we grab on with both hands and we pull. All of us, together. Bill Clinton once said there's nothing wrong in America that cannot be cured by what's right in America. And you, my local friends, are what's right in America. You are tolerance, you are tenacity in the service of a just cause and you are loving. And we are going to get through this. All of us, pulling together."
Zbur placed Equality California squarely in the middle of this fight. Explaining that Equality California has redefined its role and mission, including opening an office in Washington DC,
Among them is SB 384, a bill to reform the sex offender registry,  a controversial but important bill that corrects an antiquated injustice. LGBT people were arrested based on the consensus that holding hands and kissing in the park were viewed as lewd conduct. The arrests and being placed on the life-time sex offender registry ruined lives.
Authored by Sen. Scott Wiener (D-San Francisco) and co-authored by Sens. Joel Anderson (R- Alpine), Holly Mitchell (D-Los Angeles), and Nancy Skinner (D-Berkeley), SB384, passed in the early morning hours of Saturday, Sept. 16, was actually co-sponsored by law enforcement to improve public safety.
"This bill was written by law enforcement and supported by rape crisis advocates because they know we need a sex offender registry system that actually works to protect people from those who pose a significant risk of committing sexual violence," Wiener said in a press release. "Our current registry system is broken and burdensome for law enforcement to use, and wastes resources by requiring law enforcement to monitor low-level offenders who pose little to no risk of committing any crime."
"Many [LGBTQ people] were victims of law enforcement policies that consciously targeted and entrapped gay men. Our laws have changed for the better, but California's universal lifetime sex offender registry has not, and many are still included who hurt no one and who would not be placed on the registry today. It's time to remove them and to restore the registry's usefulness as a tool for investigating those who pose a real danger to society," said Zbur.
Bills headed to the governor's desk include:
– SB 239 – Modernizing Discriminatory HIV Criminalization Laws, authored by Sen. Scott Wiener (D-San Francisco) and Assemblymember Todd Gloria (D-San Diego), updates the stigmatizing law that doesn't take into account the scientific advancement of PrEP and "eliminates HIV-specific criminal laws that impose harsh and draconian penalties, including for activities that pose no risk of transmitting HIV."
– SB 310 – a bill by Sen. Toni Atkins (D-San Diego that would require corrections officials to use the new name of an incarcerated transgender person who obtains a name change, and to list the prior name only as an alias. It is also believed such name recognition will help the trans inmate to successfully reenter society and not have to explain two names.
– SB 179, , authored by Sens. Toni Atkins (D-San Diego) and Scott Wiener (D-San Francisco), tackled a cutting edge issue that many is the next wave of gender identity. This bill "would make it easier to change gender markers on state-issued identification documents as well as create a gender-neutral, non-binary category in addition to 'male' and 'female,'" making California the second state, after Oregon, to legally recognize a non-binary gender.
– AB 677, authored by Assemblymember David Chiu (D-San Francisco), would require that certain state employment and education agencies collect demographic data about LGBTQ people whenever they collect data about other demographic groups. The premise is simple: government generally does not respond to a need unless it is identified and qualified first. If LGBT are not counted, Zbur says, they don't count.
Equality California passed a number of other bills and resolutions, as well as filing a lawsuit with Latham & Watkins to stop Trump's ban against transgender military service. But the bill throwing the far right into fever-pitches of outrage is SB 219 – Seniors Long Term Care Bill of Rights. This bill, also authored by Wiener, provides respectful, culturally-competent care and treatment of LGBTQ seniors in long-term care facilities.
"These LGBT seniors are the pioneers who fought for and won the rights and freedoms so many of us enjoy today," said Wiener. "Supporting these heroes is a moral imperative, especially as they face discrimination, invisibility, unique health challenges, and frequent lack of family support. The LGBT Seniors Bill of Rights will help our elders age with the dignity and respect they have earned a hundred times over."
Breitbart (which has a designated 'California' section) and Fox News went into a frenzied fear campaign of disinformation claiming that grandma is going to be forced to room with a man and people would be criminally charged—up to one year in jail—for using the wrong pronoun. The anti-LGBT seniors campaign has been so strident, EQCA's sponsors reported receiving threatening phone calls and messages.
"Scott Weiner is like another Sheila Kuehl, Mark Leno or Carole Migden," Zbur tells the LA Blade, referring to former lesbian and gay legislators who confronted intense bigotry and got significant LGBT legislation passed. "We are so lucky to have him here."
"The bills we're doing are meaty, required and important," Zbur told the Equality California Awards audience. "We have so much work to do," and Equality California will keep working until the work is done.
Montana Republicans support anti-Trans medical conscience bill
HB 303, which allows medical providers to decline services based on moral or religious beliefs, cleared a key House vote Monday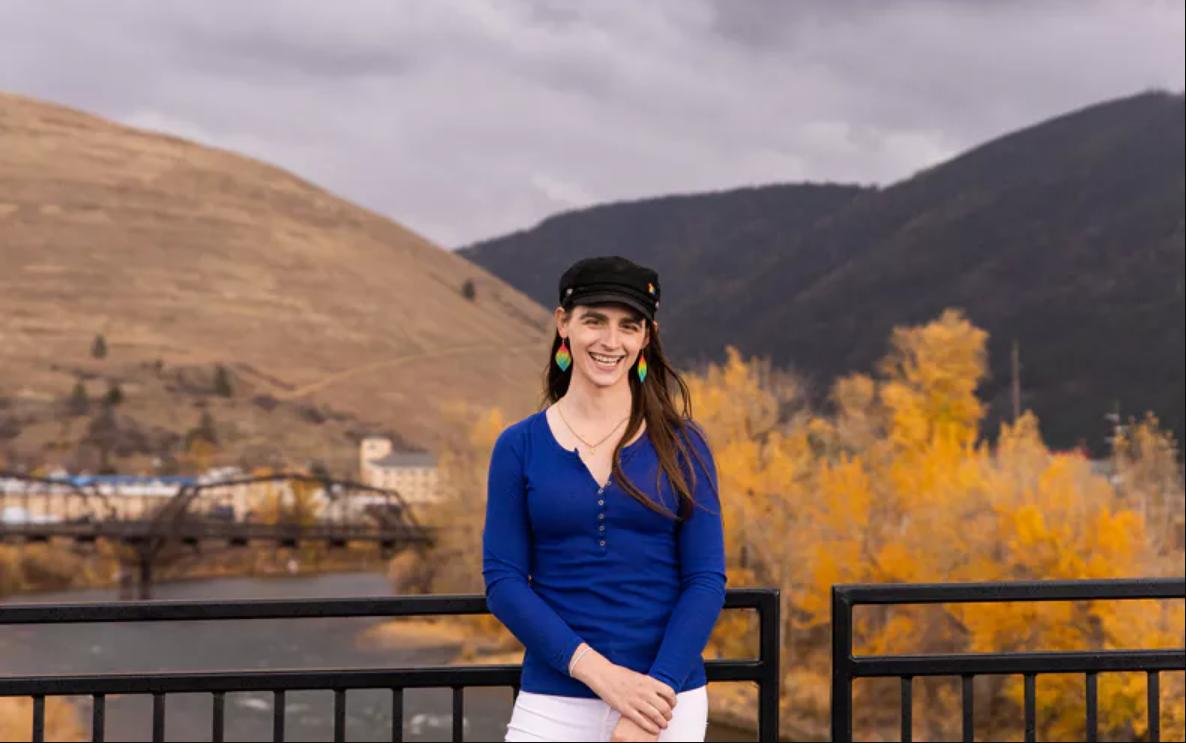 By Mara Silvers | HELENA – State lawmakers in the House of Representatives gave broad approval Monday to a bill that would allow medical providers, health care facilities and insurers to deny services based on "ethical, moral, or religious beliefs or principles," signaling the bill's likely advancement to the Senate this week. 
House Bill 303, sponsored by Rep. Amy Regier, R-Kalispell, passed the Republican-majority chamber largely along party lines, with 65 votes in favor and 35 against, after roughly 20 minutes of debate.
Regier portrayed the bill as a "preservation and protection for medical conscience" in the state for practitioners and health care institutions that object to specific "lifestyle and elective procedures" such as physician aid in dying, prescribing marijuana or opioids, abortion procedures and gender-affirming medical care for transgender people.
"To be clear, this bill would not give the right to refuse to serve a person. It would only apply to the narrow circumstances where a nurse or physician cannot conscientiously perform a specific procedure," Regier said.
A subsection of the bill says it is not meant to conflict with the federal emergency health care access law known as EMTALA as it applies to health care institutions, such as hospitals. But the bill does not provide a holistic exemption for emergency departments and emergency health care providers. When it comes to abortion, for example, the bill would require providers to opt-in to participating in those procedures in writing beforehand.
Similar legislation has had recent success in other states. For instance, a Medical Ethics and Diversity Act was signed into law in South Carolina last spring. The legislation in that state saw support from the Alliance Defending Freedom, a conservative religious advocacy group that is also backing the Montana proposal.
The opposition to South Carolina's legislation, including from transgender patients and LGBTQ advocacy groups, echoes concerns now surfacing in Montana over HB 303. Medical associations and groups, including the Montana Hospital Association, Montana Primary Care Association, Montana Nurses Association and the Montana Medical Association, testified against the bill during a January committee hearing, saying it would put patients' care at risk.
During Monday's debate on the House floor, Democrats reiterated that the bill includes no discrimination protection for patients, and does not guarantee that a patient has a right to access health care even if a specific provider declines to participate in those services. 
Rep. Zooey Zephyr, D-Missoula, told fellow lawmakers the bill would mean transgender people like herself could be turned away from medical services they need.
"What is actually going to happen is it will be a denial based on diagnosis. Something like, I am diagnosed with gender dysphoria," Zephyr said. "And the thing is, that is inherently discriminatory because you cannot pass my diagnosis from who I am. To deny me based on my diagnosis of gender dysphoria is to deny me based on my being a trans woman."
Republican moderates appeared to try and derail the bill by proposing a strategic amendment during Monday's floor session. 
As written, HB 303 does not apply to a "health care institution or health care payer owned or operated by the state or a political subdivision of the state." Some Republican representatives showed interest in striking that provision from the bill, an amendment that would have triggered a higher threshold for the bill to pass because of a specific provision of the state constitution. That amendment, proposed by Rep. Tom Welch, R-Dillon, failed in a 39-61 vote.
Republicans who spoke in support of the bill on the floor said they hoped the bill would protect freedom of expression for medical providers, even those they disagree with.
"I think in this increasingly lack of traditional values and conscience world, and oftentimes profit-driven world, that protection needs to be provided for providers and health care workers that do have those values and do have that conscience," said Rep. Jerry Schilling, R-Circle.
Other Democrats who considered the bill as part of the House Judiciary Committee urged lawmakers to consider the unintended consequences of the bill. Rep. Laura Smith, D-Helena, said she'd heard stories from parents of young children faced with challenging medical circumstances who feared that, had HB 303 been in place, their desires for care would have been trumped by the prerogative or ideology of their providers.
"This is just one of many examples that I receive where medical teams have tried to deny parents' rights to choose procedures for their children," Smith said. "If the bill passes, it will take away parental rights, and your constituents' parental rights, to make these life-and-death procedural and medical decisions for our own children."
The bill ultimately passed with widespread Republican support and one affirmative vote from Rep. Frank Smith, D-Poplar. Four Republican lawmakers joined Democrats in opposition.
If the bill passes a third, non-debatable vote this week, it will then be transmitted to the Senate and assigned to a committee for a second hearing.
Speaking to Montana Free Press Monday afternoon, Regier said she was pleased by the vote margin.
"It's what we all hope for," she said. 
*************************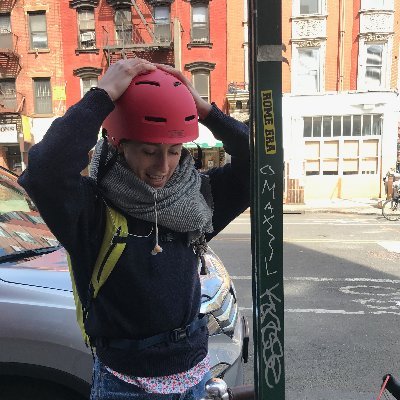 Mara Silvers writes about health and human services stories happening in local communities, the Montana statehouse and the court system. She also produces the Shared State podcast in collaboration with MTPR and YPR. Before joining Montana Free Press, Mara worked in podcast and radio production at Slate and WNYC. She was born and raised in Helena, MT and graduated from Seattle University in 2016.
**********************
The preceding piece was previously published by Montana Free Press and is republished with permission.
SUPPORT A FREE AND INDEPENDENT PRESS
Unbiased, unflinching journalism is critical to our democracy. When you donate to Montana Free Press, you are helping build a newsroom that serves the people of Montana, not advertisers or special interests. (Link)