Equality California, lawmakers celebrate progressive values at LA gala
Model LGBT and HIV bills head to Gov. Brown's desk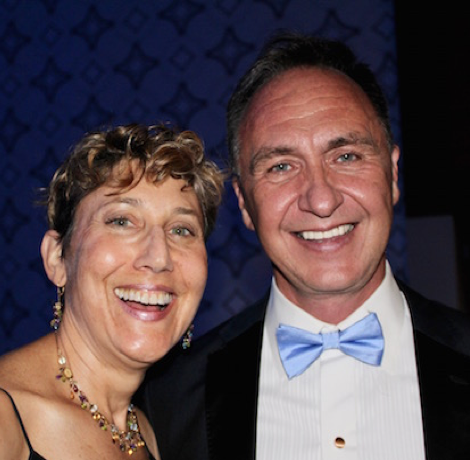 There was a marked pep in the steps of California lawmakers as they celebrated the Equality California Equality Awards Saturday, Sept. 17, at the J.W. Marriott @LA Live. They were still exuberant from passing progressive legislation until 2:00am that not only gave a big blue middle finger to Donald Trump and his alt-right-based administration but stiffened the spine of Democratic compassion, inclusivity, equality and fairness as a model for the "resistance."
"I think this has been an historic year for all of our accomplishments," said Senate President Pro Tem Kevin de León who worked out a compromise with Gov. Jerry Brown on his SB 54, otherwise known as the "sanctuary state" bill. "We put our values into action."
Among the slew of important bills headed o Brown's desk for signature were six key bills sponsored by Equality California, including legislation to reform the state's sex offender registry, an HIV decriminalization bill and legislation protecting LGBT seniors in long-term facilities that has the far right frazzled.
Networking noise and bad audio initially made it difficult to hear the speakers. But then Conrad Ricamora, who plays an out, HIV-positive character on ABC's "How to Get Away With Murder," stopped and turned away from the microphone, choking up during his speech accepting the Equality Visibility Award. Co-star Viola Davis had given him advice to just be himself, "show your humanity. Show people you don't have it all together."
Ricamora took her advice—and the room silenced as he shared the irony of being given a "visibility" award when he'd spent so much of his life growing up in a small town—Niceville, Florida, just south of the Alabama border—trying to be invisible as a budding young gay Filipino. The traumatic situation of feeling "something really shitty that happened" still has ramifications, he said, which is why it's all the more important to stand up and be visible, for the young people like he was still struggling in the darkness.
"We exist! LGBT people exist!" from Los Angeles to the Deep South, he said. It's important to "tell young gay men that it's OK to be themselves. There's nothing wrong with being sensitive."
It was as if the room remembered why everyone was there, exploding in applause as Ricamora concluded. He wasn't just a cool young gay TV star adding a touch of Hollywood glamour before Sharon Stone snatched away simple sanity—Ricamora spoke to the heart of every little kid who's been bullied, shamed into silence and still hurts remembering the trauma. He also represented the courage and power of choosing the light of authenticity instead of the darkness.
Laurie Hasencamp and Mike Lurey were honored with the Ally Leadership Award. Hasencamp has known Equality California executive director Rick Zbur since the two worked together at Lathan & Watkins, where she practiced bankruptcy law. When she retired in 2002, she asked Zbur where she could volunteer for the LGBT community. He suggested Lambda Legal. She served on Lambda Legal's board, as well as the boards of the Williams Institute, The Serra Project and Children Affected by AIDS Foundation. During the agonizing No on Prop 8 campaign, she was both a major checkbook activist and a grassroots activist, phone banking and standing outside a polling station with her No on Prop 8 sign on Election Day.
What many may not know is that Hasencamp basically saved Equality California after a disastrous short-term stint by Roland Palenica, who resigned as executive director (after a long, historic run by Geoff Kors) on Oct. 14, 2011. The then-EQCA board announced Hasencamp as the interim executive director on Feb. 23, 2012 for a four-six month period. "[If] you know how to help, in my opinion, it's incumbent on you to help. Because there's so much work to be done, and there's so much need, I just can't stand by," she said at the time.
She served for 10 months until the board found John O'Conner as the new ED—and then she stayed beyond that as interim chief of operations while O'Connor continued to stabilize the organization and she served as EQCA board treasurer. Lurey's gracious comments and Hasencamp humble acceptance speech belied the impact she quietly had on Equality California.
Stone was honored for her three-year commitment to fighting HIV/AIDS that lasted two decades. Presenting Stone with the Equality Activist were event Co-Chairs LA. City Councilmember Mitch O'Farrell and openly HIV-positive West Hollywood Mayor Pro Tem John Duran, who gushed over Stone, saying gay men just want to BE her."
Interestingly, while many perhaps expected a torrent of slicing-and-dicing bitchy outrage over all things Trump, Stone was more subtle. She took the audience on a thoughtful journey, a Word/Cloud stream of consciousness about equality for "all" and who then determines who is superior and who is "less than."
"This is not the principle I understood when I read the Constitution," she said. "I'm like that—I read things. I don't just tweet them."
That was greeted with whoops and wild applause. Stone mimicked her graveled-voice adopted grandmother who, in between drags on a cigarette, used to say gay people "are the better people." She closed noting that when she started her career, people called her a bitch. Now, she said, "it's Miss Bitch."
Rep. Adam Schiff, who delivered the keynote address, was received as a political rock star. Before Bob Mueller was appointed special prosecutor to investigate possible Trump collusion with Russian officials, Schiff was the person providing transparency and information about Russian interference in the 2016 election.
Schiff didn't minimize the sting and the fear of the LGBT reaction to Trump's shocking win. He noted that he joined hundreds at the LA LGBT Center after the election "to try to come to grips" with what the nation had just done and what it meant for the future. Would people's marriages be preserved? Would their loved ones be deported? Would all the hard work of the last decade be suddenly undone? In many ways, and not withstanding the dark foreboding we felt on that night, the man who was elected with less than half of the vote has been far worse than even we imagined."
Schiff recited a litany of horrific Trump pronouncements, including that trans servicemembers, willing to lay down their lives in service of their country, were no longer welcome.
But it was in framing the current state of America that Schiff offered respect and salutation to the LGBT community.
Trump "told a country still smarting over divisions he helped stoke during his campaign that there was little difference Neo-Nazis and those who came to protest them, even after one of those protesters was murdered for her compassion," he said.
"For millions of Americans who had taken to the streets, the willingness of some of our fellow citizens to embrace the divisive policies of this administration was a revelation. Not so for the LGBTQ community. Not so. The people in this room," Schiff said, "and others who have been pioneering leaders of civil rights have been around too long and for too many fights and each and every one of them had been the subject from one time to another in one degree or another of the most painful bias and discrimination and disfavor. Some had been the victims of violence. Still others, may they rest in the peace they were never blessed to find among us, the victims of murder or an end brought about by the most unrelenting and inescapable sadness.
"To the leaders and members of Equality California, the reawakening and he re-emergence of the hatred we have seen over the last six months is no revelation. But it is, however, a profound call to action," Schiff said. "To those to whom much has been given, much is required and much has been given to the LGBT community when it comes to understanding the pernicious nature of bigotry and hatred. But even more has been given to the community in its capacity to fight it and to overcome."
The congressional representative from the Los Angeles said this is a time to "try our souls" and it is imperative for all to give more. "The moral arc of the universe is long but tonight does not bend toward justice. And it will not bend, not of its own accord, not unless we grab on with both hands and we pull. All of us, together. Bill Clinton once said there's nothing wrong in America that cannot be cured by what's right in America. And you, my local friends, are what's right in America. You are tolerance, you are tenacity in the service of a just cause and you are loving. And we are going to get through this. All of us, pulling together."
Zbur placed Equality California squarely in the middle of this fight. Explaining that Equality California has redefined its role and mission, including opening an office in Washington DC,
Among them is SB 384, a bill to reform the sex offender registry,  a controversial but important bill that corrects an antiquated injustice. LGBT people were arrested based on the consensus that holding hands and kissing in the park were viewed as lewd conduct. The arrests and being placed on the life-time sex offender registry ruined lives.
Authored by Sen. Scott Wiener (D-San Francisco) and co-authored by Sens. Joel Anderson (R- Alpine), Holly Mitchell (D-Los Angeles), and Nancy Skinner (D-Berkeley), SB384, passed in the early morning hours of Saturday, Sept. 16, was actually co-sponsored by law enforcement to improve public safety.
"This bill was written by law enforcement and supported by rape crisis advocates because they know we need a sex offender registry system that actually works to protect people from those who pose a significant risk of committing sexual violence," Wiener said in a press release. "Our current registry system is broken and burdensome for law enforcement to use, and wastes resources by requiring law enforcement to monitor low-level offenders who pose little to no risk of committing any crime."
"Many [LGBTQ people] were victims of law enforcement policies that consciously targeted and entrapped gay men. Our laws have changed for the better, but California's universal lifetime sex offender registry has not, and many are still included who hurt no one and who would not be placed on the registry today. It's time to remove them and to restore the registry's usefulness as a tool for investigating those who pose a real danger to society," said Zbur.
Bills headed to the governor's desk include:
– SB 239 – Modernizing Discriminatory HIV Criminalization Laws, authored by Sen. Scott Wiener (D-San Francisco) and Assemblymember Todd Gloria (D-San Diego), updates the stigmatizing law that doesn't take into account the scientific advancement of PrEP and "eliminates HIV-specific criminal laws that impose harsh and draconian penalties, including for activities that pose no risk of transmitting HIV."
– SB 310 – a bill by Sen. Toni Atkins (D-San Diego that would require corrections officials to use the new name of an incarcerated transgender person who obtains a name change, and to list the prior name only as an alias. It is also believed such name recognition will help the trans inmate to successfully reenter society and not have to explain two names.
– SB 179, , authored by Sens. Toni Atkins (D-San Diego) and Scott Wiener (D-San Francisco), tackled a cutting edge issue that many is the next wave of gender identity. This bill "would make it easier to change gender markers on state-issued identification documents as well as create a gender-neutral, non-binary category in addition to 'male' and 'female,'" making California the second state, after Oregon, to legally recognize a non-binary gender.
– AB 677, authored by Assemblymember David Chiu (D-San Francisco), would require that certain state employment and education agencies collect demographic data about LGBTQ people whenever they collect data about other demographic groups. The premise is simple: government generally does not respond to a need unless it is identified and qualified first. If LGBT are not counted, Zbur says, they don't count.
Equality California passed a number of other bills and resolutions, as well as filing a lawsuit with Latham & Watkins to stop Trump's ban against transgender military service. But the bill throwing the far right into fever-pitches of outrage is SB 219 – Seniors Long Term Care Bill of Rights. This bill, also authored by Wiener, provides respectful, culturally-competent care and treatment of LGBTQ seniors in long-term care facilities.
"These LGBT seniors are the pioneers who fought for and won the rights and freedoms so many of us enjoy today," said Wiener. "Supporting these heroes is a moral imperative, especially as they face discrimination, invisibility, unique health challenges, and frequent lack of family support. The LGBT Seniors Bill of Rights will help our elders age with the dignity and respect they have earned a hundred times over."
Breitbart (which has a designated 'California' section) and Fox News went into a frenzied fear campaign of disinformation claiming that grandma is going to be forced to room with a man and people would be criminally charged—up to one year in jail—for using the wrong pronoun. The anti-LGBT seniors campaign has been so strident, EQCA's sponsors reported receiving threatening phone calls and messages.
"Scott Weiner is like another Sheila Kuehl, Mark Leno or Carole Migden," Zbur tells the LA Blade, referring to former lesbian and gay legislators who confronted intense bigotry and got significant LGBT legislation passed. "We are so lucky to have him here."
"The bills we're doing are meaty, required and important," Zbur told the Equality California Awards audience. "We have so much work to do," and Equality California will keep working until the work is done.
South Bend Indiana Rainbow Story Hour disrupted by Proud Boys
Seven men — all Proud Boys — entered the library and began arguing with staff and patrons. Several displayed white supremacist symbols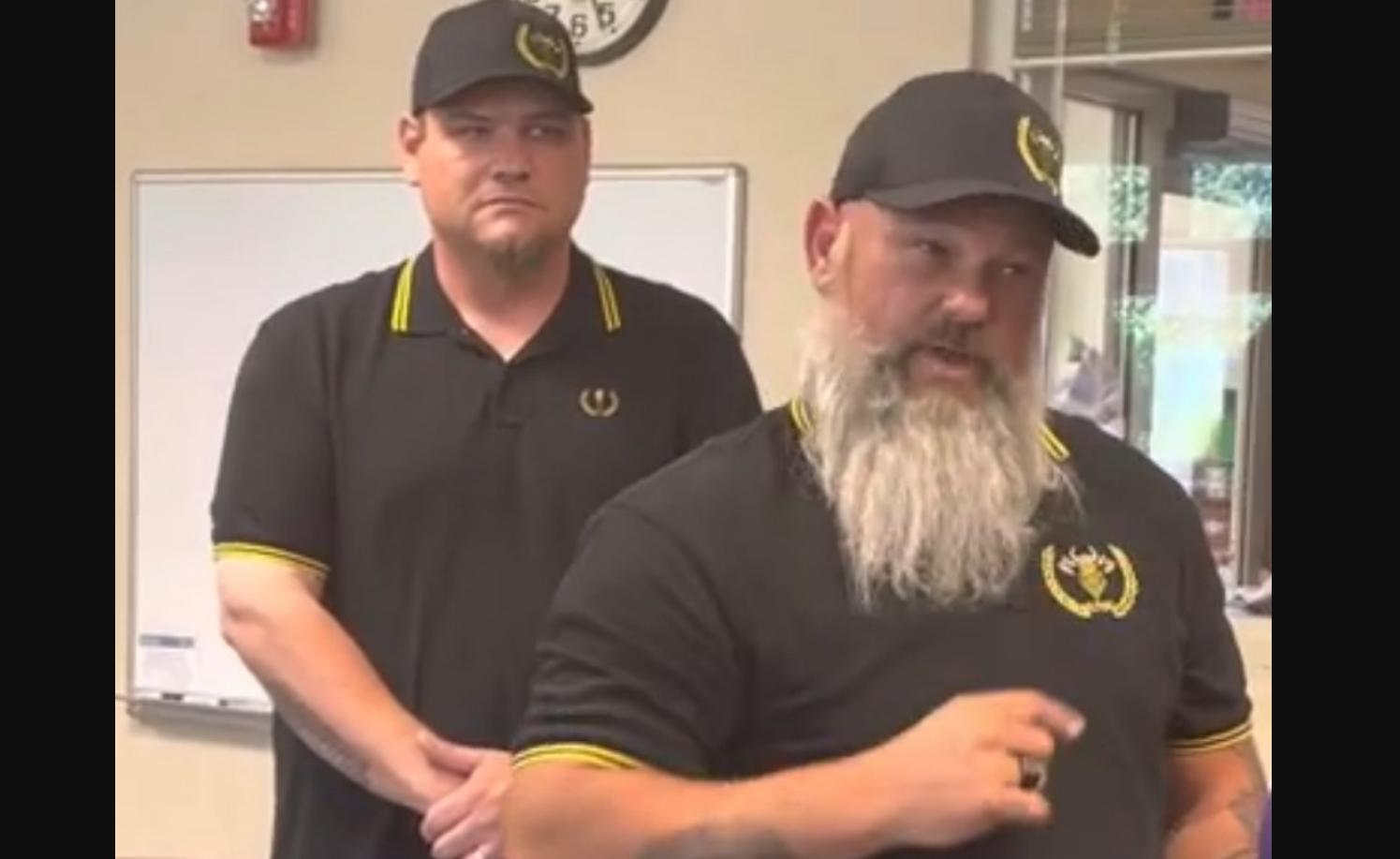 SOUTH BEND, In. – A Pride Month children's Rainbow Story Hour event at the St. Joseph County Public Library's Virginia M. Tutt Branch on Monday was disrupted after the far-right anti-LGBTQ+ group, the Proud Boys, walked in and began loudly arguing with staff and library patrons.
At one point during the confrontation, one of the group unfurled a flag reading "Michiana Proud Boys," appearing to identify the men as a local chapter of the white nationalist hate group.
This latest incident follows Proud Boys targeting LGBTQ+ Pride month events- especially Drag Queen Story Hour events- in Sparks Nevada, Wilmington North Carolina, Alameda California, Boise Idaho, many promulgated by highly influential far-right social media stars like Chaya Raichik, the Brooklyn real estate agent behind @LibsOfTikTok who has highlighted these events she calls out as inappropriate and sexualizing children to her more than 1.3 million followers on Twitter.
South Bend's NPR outlet WVPE reported that the event was a partnership between the library and TREES, a Michiana organization that provides resources for the local transgender community and operates the Tree House Gender Resource center in downtown South Bend.
But before the event was set to start, seven men — all Proud Boys — entered the library and began arguing with staff and patrons. Several displayed white supremacist symbols, according to photos posted on social media.
Police were called — and the group left after about 40 minutes — but they caused so much disruption that the event had to be canceled.
"This definitely came as a shock," library system communications manager Marissa Gebhard told WVPE. "We were not anticipating any problems."
The library plans to reschedule the event in a few months, and Gebhard said the system wants everyone to feel safe and welcome at its branches.
The Proud Boys recognized one person because Purple for Parents (a local hate group focused on schools) had doxxed her before.

This disruption is extremely concerning because it seems to be a part of coordinated disruptions of similar events across the country. 2/4 pic.twitter.com/QumqYn4Bxd

— Indiana Mutual Aid Coalition (@INMutualAid) June 28, 2022
Ketanji Brown Jackson sworn in as 116th justice of the U.S. Supreme Court
"It has taken 232 years and 115 prior appointments for a black woman to be selected to serve on the Supreme Court of the United States"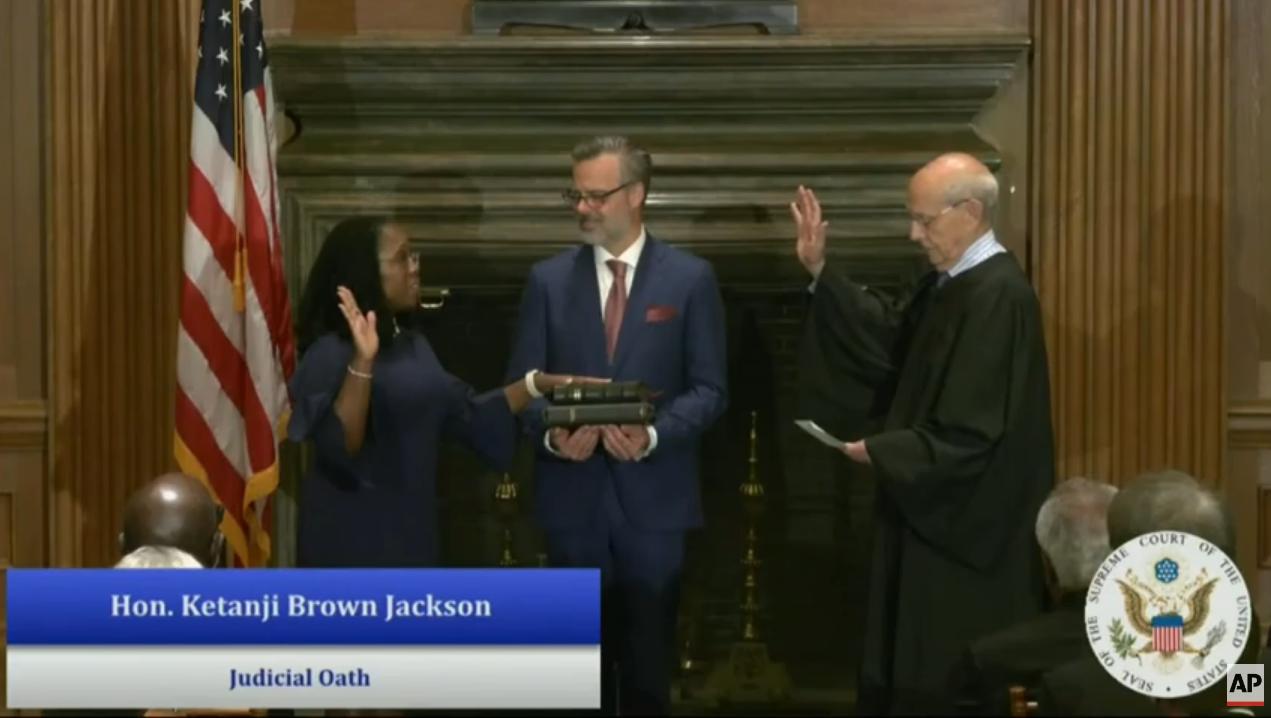 WASHINGTON – In oaths administered by the Chief Justice John Roberts and outgoing Associate U.S. Supreme Court Justice Stephen Breyer, Judge Ketanji Brown Jackson was sworn in as the 116th justice of the U.S. Supreme Court.
The 51 year-old Justice Jackson made history as the first-ever black woman sworn in as a justice on the U.S. Supreme Court. She replaces Justice Breyer, whose resignation from the Supreme Court becomes effective at noon Thursday (Eastern) after his nearly 28 years of service on the nation's high court.
In the simple ceremony held at the Court, Jackson in the constitutional oath, given by Chief Justice Roberts, solemnly swore to defend the Constitution "against all enemies, foreign and domestic," and "bear true faith and allegiance to the same."
Justice Breyer gave her the statutory oath, in which Jackson swore to "administer justice without respect to persons, and do equal right to the poor and to the rich."
The newly sworn-in Associate Justice was joined by her husband, Dr. Patrick Jackson, and their two daughters, Talia and Leila.
The court will hold another formal inaugurating ceremony, called an investiture, in the fall, Roberts said. But Thursday's ceremony allows her to immediately begin work as the newest member of the nine-seat Supreme Court.
Nominated by President Biden and confirmed by the Senate, in April at a ceremony on the South Lawn of the White House, addressing the audience of members of Congress, the Biden Cabinet, and White House staff along with family and invited guests, Justice Jackson noted;
"As I take on this new role, I strongly believe that this is a moment in which all Americans can take great pride. We have come a long way towards perfecting our union. In my family, it took just one generation to go from segregation to the Supreme Court of the United States."
As the first Black woman to be nominated to serve on the nation's highest court which she noted in her remarks:
"It has taken 232 years and 115 prior appointments for a black woman to be selected to serve on the Supreme Court of the United States. But we've made it," she said, to applause from the crowd. "We've made it, all of us, all of us. And our children are telling me that they see now, more than ever, that here in America anything is possible."
Quoting Maya Angelou, an American author, poet and civil rights activist, "I am the hope and the dream of the slave," Jackson said.
In statement issued by the White House, President Biden traveling back from the NATO conference in Madrid aboard Air Force One said:
"I am honored that the very first judicial nominee I selected as President – the brilliant lawyer who became "Judge Jackson" – has now become "Justice Jackson." 
Her historic swearing in today represents a profound step forward for our nation, for all the young, Black girls who now see themselves reflected on our highest court, and for all of us as Americans. 

The Supreme Court just gained a colleague with a world-class intellect, the dignified temperament the American people expect of a justice, and the strongest credentials imaginable.  

Justice Jackson is a former public defender who served for almost a decade as a district and circuit judge.  Her nomination was endorsed by top legal experts across the political spectrum, as well as our country's leading law enforcement organizations.  In her career, she has been confirmed four times by the U.S. Senate with bipartisan support.

She is the daughter of educators and the niece of a police chief—and she too has devoted her life to public service. 

She is also the embodiment of hard work, grace, and perseverance.

Justice Jackson's wisdom and experience, will make all of us proud for so many years to come.

Like I said after her confirmation, Justice Jackson's ascension to the highest court in the land makes the sun shine on so many of us in a new way.

Justice Jackson succeeds another extraordinarily brilliant jurist who has also devoted their life to their country, including in the U.S. Army as a teenager and on the Watergate Committee  – Justice Steven Breyer. Justice Breyer's integrity and his commitment to ensuring our nation's laws worked for the people have made him beloved by his colleagues and deeply respected across our country. I thank him again for his many years of exemplary service."    
U.S. Supreme Court upholds Biden's ability to enforce immigration laws
In its 5-4 ruling the high court said that the president may repeal the Trump-era 'remain in Mexico' policy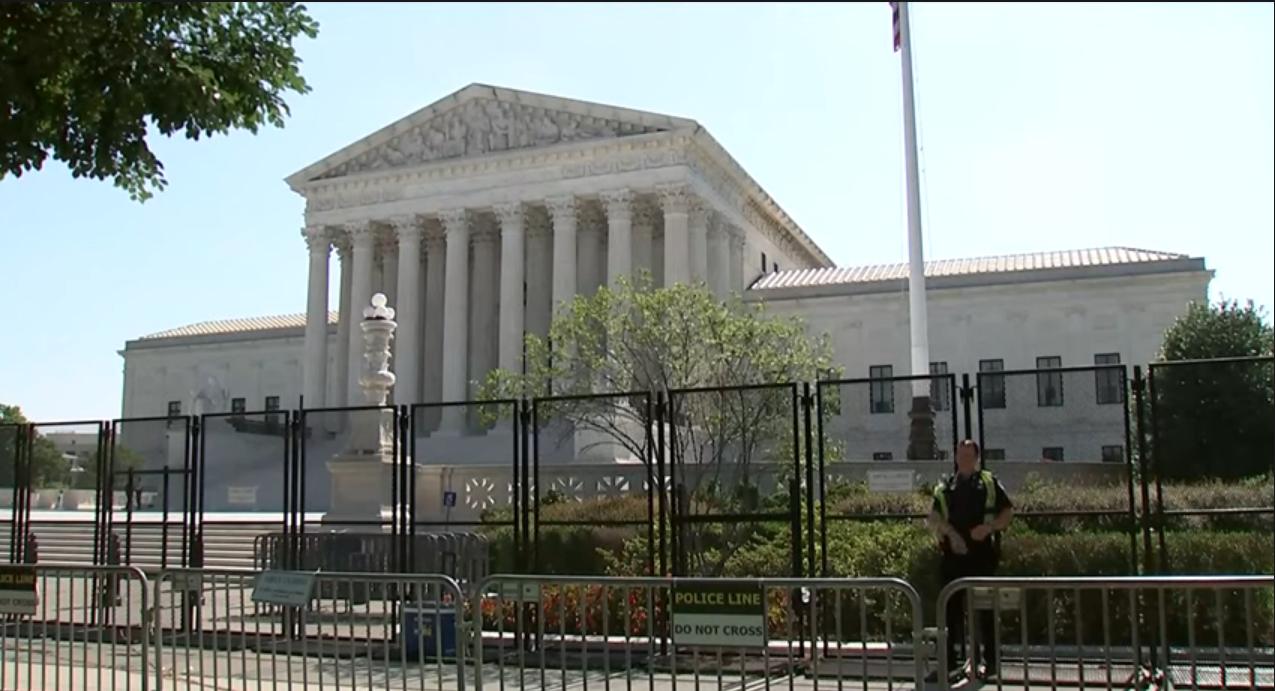 WASHINGTON – The U.S. Supreme Court on Thursday in a 5-4 ruling said the Biden administration can end a policy that forced asylum seekers to pursue their cases in Mexico.
The previous White House's Migrant Protection Protocols program, which became known as the "Remain in Mexico" policy, took effect in 2019.
The Biden administration suspended MPP enrollment shortly after it took office in January 2021. The program was to have ended six months later, but a federal judge in Texas ordered MPP's reinstatement after the state and Missouri filed suit against the Biden administration.
Thursday's ruling sends the Texas and Missouri case back to lower courts.
"As Secretary Mayorkas concluded in October 2021 after a thorough review, the prior administration's Migrant Protection Protocols (MPP) has endemic flaws, imposes unjustifiable human costs and pulls resources and personnel away from other priority efforts to secure our border," said the Department of Homeland Security in a statement. "We welcome the Supreme Court's decision affirming that the Secretary has the discretionary authority to terminate the program, and we will continue our efforts to terminate the program as soon as legally permissible."
U.S. Sen. Alex Padilla (D-Calif.) also welcomed the ruling.
"Today's Supreme Court decision correctly acknowledges the Biden administration's authority to end the unlawful and cruel 'Remain in Mexico' program," he said in a statement. "For more than three years, this horrifying policy has denied asylum seekers their right to due process and subjected them to crimes like rape, kidnapping and torture in northern Mexican border cities while they await their court hearings."
Advocates sharply criticized MPP, in part, because it made LGBTQ+ and intersex asylum seekers who were forced to live in Tijuana, Ciudad Juárez, Reynosa, Matamoros and other Mexican border cities even more vulnerable to violence and persecution based on their sexual orientation and gender identity.
[email protected] Coalition President Bamby Salcedo on Thursday told the Los Angeles Blade the Supreme Court ruling "will certainly impact our community in a positive way."
"We know that people who have to remain in Mexico to wait continue to be victims of violence," said Salcedo. "This is definitely a step in the right direction and we're grateful that this happened in this way."
Emilio Vicente, communications and policy director of Familia: TQLM, an organization that advocates on behalf of Transgender and gender non-conforming immigrants, echoed Salcedo.
"We're glad to finally have some good news from the Supreme Court after horrible rulings on abortions, climate change, Native American rights," said Vicente. "Ending 'Remain in Mexico' will allow LGBTQ+ asylum seekers who face increased discrimination and abuse during the journey to the U.S., to be able to seek asylum here."
Abdiel Echevarría-Cabán is a South Texas-based immigration attorney and human rights law and policy expert who the LGBTQ+ Bar in 2021 recognized as one of its 40 best LGBTQ+ lawyers who are under 40.
He told the Blade on Thursday the Supreme Court ruling is "a victory we must celebrate." Echevarría-Cabán also said MPP placed LGBTQ+ and intersex asylum seekers at increased risk.
"Refugees in general, but especially LGBT refugees, are extremely vulnerable to other type of harms such as kidnappings by cartel members, extortion, physical and psychological abuses from Mexican law enforcement authorities and third parties given the high levels of discrimination for LGBT refugees in Mexico," said Echevarría-Cabán.
The Supreme Court issued its ruling a day after the Justice Department filed charges against four people in connection with the deaths of 53 migrants who were found in the back of a tractor trailer truck in San Antonio.
The Biden administration in April announced its plans to terminate Title 42, a Centers for Disease Control and Prevention rule that closed the Southern border to most asylum seekers and migrants because of the pandemic. Title 42 was to have ended on May 23, but a federal judge ruled against the White House.
"This decision isn't the end of the fight for ensuring that people seeking asylum get asylum but it's an important step in protecting vulnerable people," Vicente told the Blade after Thursday's ruling. "President Biden must follow through on his commitment to end MPP and protect all asylum seekers."
Salcedo noted to the Blade the "system, as it is, particularly when it comes to trans women, needs to be completely changed so that we can be at a better place as a community." Padilla in his statement urged the Biden administration "to do everything in its power to swiftly end 'Remain in Mexico' once and for all."
"Misguided and inhumane Trump-era policies like 'Remain in Mexico' and Title 42 have only decimated an already broken immigration system," he said. "We must keep working to restore the lawful processing of asylum seekers at the border, in keeping with America's most deeply held values as a nation of immigrants."
The Department of Homeland Security in its statement notes Title 42 remains in place.
"The department also continues to enforce our immigration laws at the border and administer consequences for those who enter unlawfully, and will continue the court-mandated enforcement of the Centers for Disease Control and Prevention's Title 42 public health order," it reads.