Milo Yiannopoulos' 'Free Speech' rally flops at UC Berkeley
the alt-right commentator promises to return to campus next year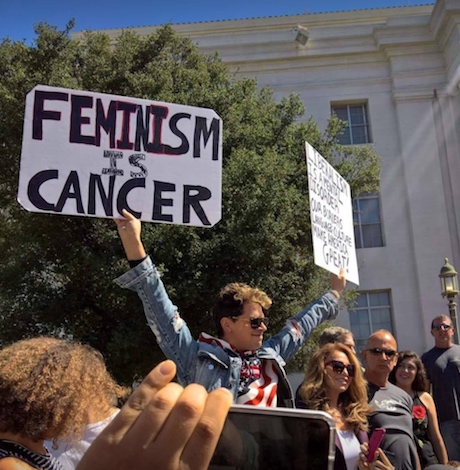 Milo Yiannopoulos' "Free Speech" rally at the University of California, Berkeley on Sunday culminated in the former senior Breitbart editor being escorted away by police after a 20-minute appearance.
The rally took place on the campus' famed Sproul Plaza, known for being a hotbed of student protests during the Free Speech Movement of the 1960s. Yiannopoulos appeared to take selfies with fans, sign copies of his book and led the crowd of about 150 people in a rendition of the national anthem.
Attendees had to pass through metal detectors to receive access to the plaza but hundreds of counter-protestors waited outside.
After around 20 minutes, the 32-year-old right-wing commentator was led away by a police escort. The San Francisco Chronicle reports that the school spent $800,00 on security to keep him safe. During his February appearance on campus, which erupted into rioting, the school spent $600,00 on security.
According to The San Francisco Chronicle campus spokesman Dan Mogulof called the event "the most expensive photo-op in the university's history."
The event was meant to be a much larger, four-day spectacle named "Berkley Free Speech Week." Yiannopoulos announced a line-up of conservative speakers including  Ann Coulter and former White House chief strategist Stephen K. Bannon. However, the event fizzled out after the student group and Yiannopoulos failed to work out logistics. Some speakers, like Coulter, even announced they were "never" planning on attending.
In a Facebook Live on Saturday, Yiannopoulos says he takes responsibility for the poor organization of the rally.
"I understand there were some hiccups with speakers, which I take personal responsibility for," Yiannopoulos admitted. "Although it was an error of my staff, it's down to me."
After the rally, Yiannopoulos posted on Facebook to complain that police would not remove protestors, who he claims muffled speeches, but promised to return again next year.
"We were denied any amplified sound whatsoever and police refused to remove screeching protesters who made it impossible to deliver any speeches," Yiannopoulos writes. "But you know what? I'd have come out today if a SINGLE person wanted to hear me and got into the plaza. And I'll keep coming. Thanks to everyone who stood out in the sun. God bless everyone. Despite the machinations of every component of the Berkeley and UC Berkeley administration, we showed up. We will keep showing up. See you back in Berkeley next year!
New Study: anti-abortion, LGBTQ policies impact state economies
State-level shifts in social & legal rights for women & LGBTQ individuals may have negative impacts on states' economies and workforces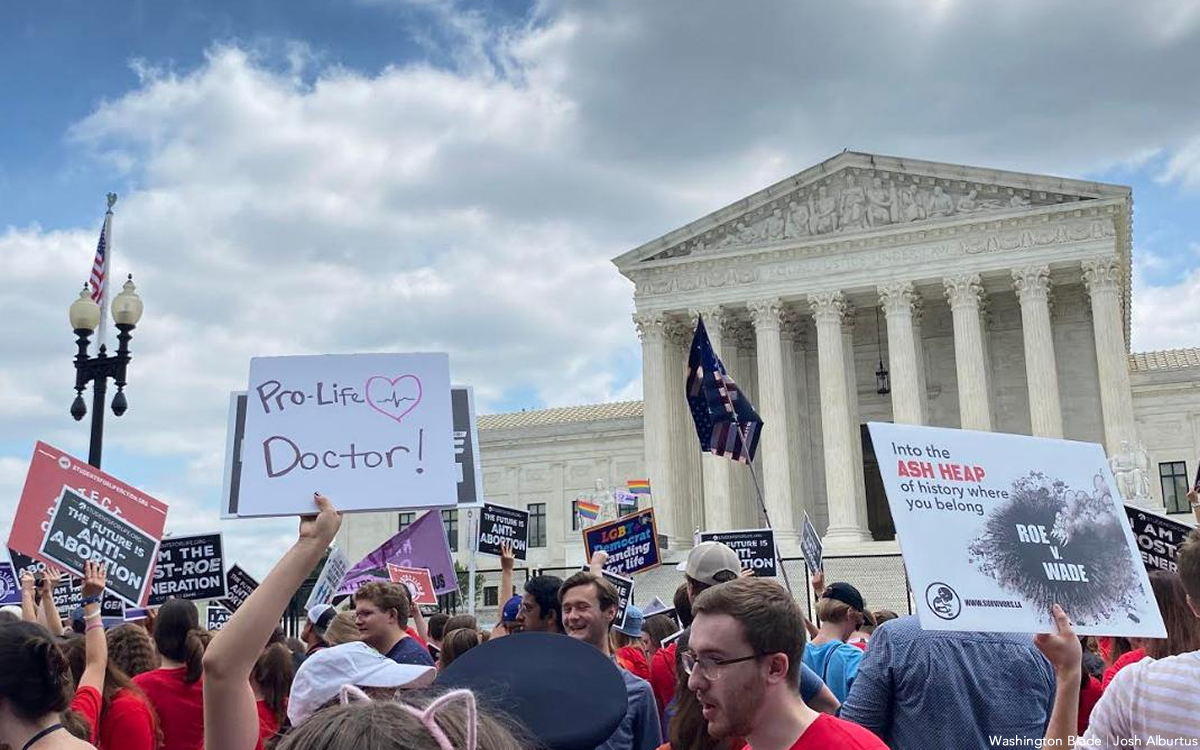 By Bryan Luhn | HOUSTON, Texas – Researchers at the University of Houston say major, state-level shifts in social and legal rights available to women and lesbian, gay, bisexual and transgender (LGBTQ) individuals are affecting interstate migration attitudes and may have negative impacts on states' economies and workforces.
In a study published in Population Research and Policy Review, researchers surveyed more than 1,000 people from varying backgrounds after the U.S. Supreme Court's decision last year that ended the constitutional right to an abortion and assessed their views on the desirability of moving to a state with restrictions on access to abortions, gender-affirming medical care, participation in team sports for transgender individuals, teaching about gender and sexuality in schools, same-sex marriage and protections from employment discrimination based on sexual orientation.
"The majority of people who responded to our survey, regardless of their political orientation, indicated they would be less willing to move to states with these policies or that the policies wouldn't affect their decision to do so," said Amanda Baumle, lead author and sociology professor at UH. "These policies are much more of a deterrent to migration than an incentive."
The study found that women, and their partners, gay men, lesbians and those with LGBT family members may choose to avoid states with policies suggesting an unfriendly political environment. The findings also suggest that those in higher-earning occupations, or those who are invested in work or education opportunities, could be discouraged from moving to states with these policies.
"Migration attitudes provide an important benchmark for understanding how abortion and LGBTQ laws and policies influence opinions about the desirability of states as potential destinations," Baumle said. "If the policies are deterring people from moving to a certain state, there could be negative economic and workforce impacts."
According to The New York Times, 21 states now ban or restrict abortions. In several other states, there is an ongoing legal battle over abortion access. And the American Civil Liberties Union says state legislatures advanced more than 500 anti-LGBTQ bills this year, more than double the number of similar bills introduced last year.
The UH study found most people are averse to moving to states that enacted highly restrictive abortion laws, such as bans on traveling to other states for abortions or policies allowing people to report abortion seekers to authorities. They were the least averse to moving to states with restrictions related to gender-affirming care for children, transgender children playing on sports teams different than their assigned sex at birth and education-related restrictions such as "don't say gay" laws.
"I think that fits in with a lot of prior research that people perceive children as in need of being sheltered from anything that falls outside of the gender binary or heterosexuality," said study co-author Elizabeth Gregory, professor of English and director of Women's Gender and Sexuality Studies at UH. "Something that was somewhat surprising was that restrictions on participation in sports for transgender youth was viewed less negatively for migration and more as a potential draw than any of the other policies."
One of the key takeaways of the study, Baumle says, is that states continuing to enact these laws and policies may do so at considerable risk of diminishing their state's attractiveness, or pull, as a potential migration destination.
"Our findings suggest these restrictive laws and policies have implications for migration attitudes beyond women and LGBTQ individuals," Gregory said. "States, including legislators and business owners, should consider potential social and economic effects of these actions as an important part of their policy deliberations."
***************************************************************************************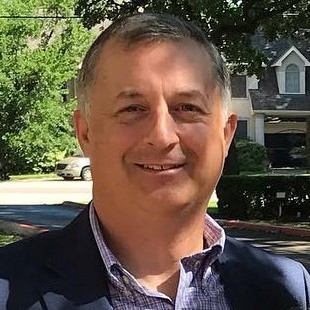 Bryan Luhn is the Interim Director of Media Relations at the University of Houston. Luhn is an award-winning storyteller and content creator.
The preceding piece was previously published by the University of Houston and is republished with permission.