Retired NFL gay player says others may come out as gay
Ryan O'Callaghan the retired lineman and NBA announcer Kate Scott shared their coming out stories and insights with students in Philadelphia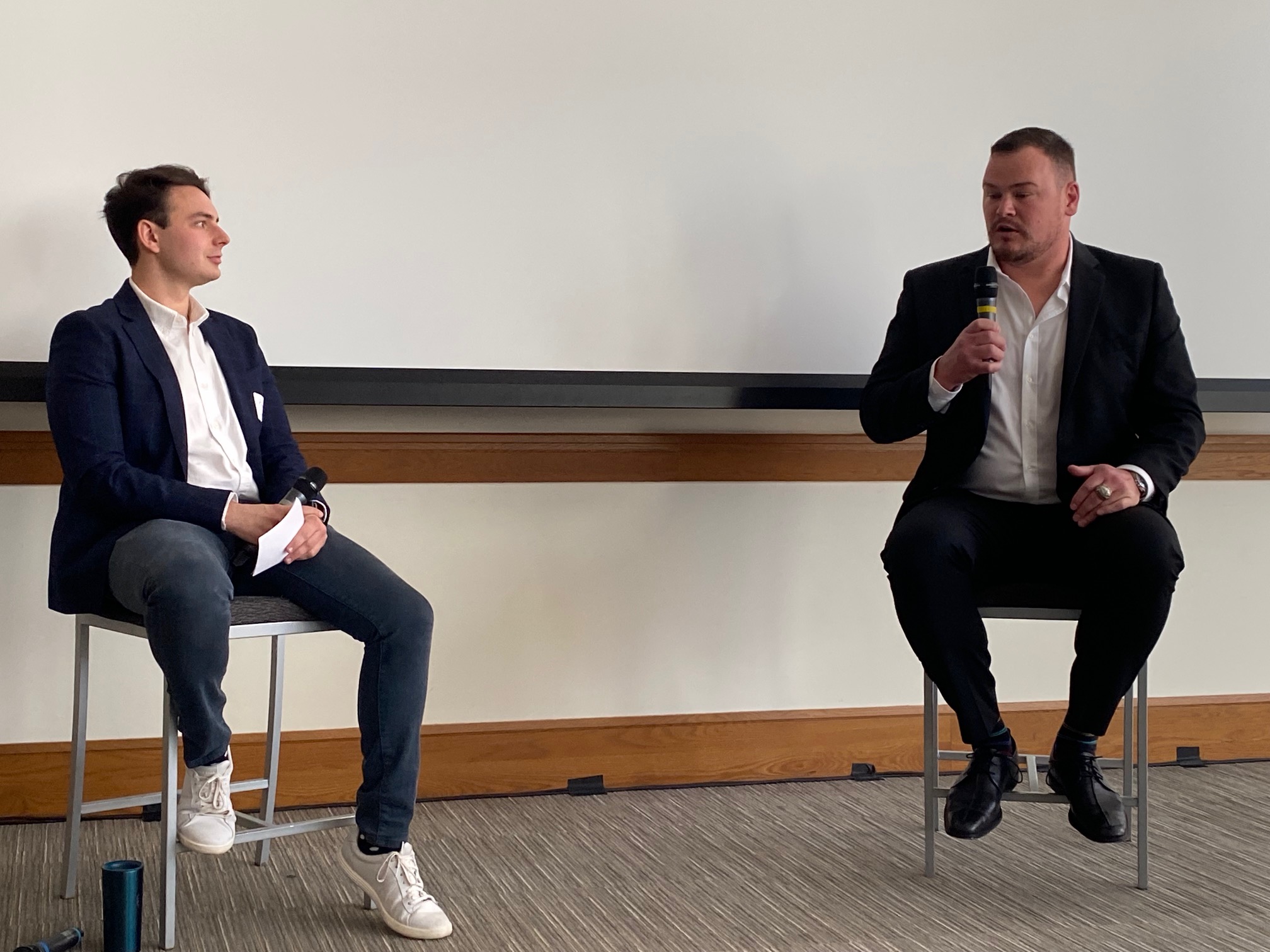 PHILADELPHIA – Ryan O'Callaghan, who has been retired from the National Football League due to injuries for more than a decade, abandoned his original plan for his post-retirement years: to end his life.
Instead, the former tackle for the New England Patriots and Kansas City Chiefs finally tackled the secret he'd kept from almost everyone. Five years ago, he revealed that he was gay, and that he'd become addicted to painkillers.
"Not to oversimplify it, but I think you need to fix the reason why you're abusing the drugs first, which I was abusing because I hated myself and was paranoid about being gay," O'Callaghan told the Los Angeles Blade. "I fixed that, which then made it easier to quit. I was on painkillers, so there is a chemical dependency, and you need to be responsible on getting off of them. But not relapsing is what fixing the problem helps to not do."
The 38-year-old Redding, Calif. native told his story Thursday in the keynote portion of Drexel University's conference, A Catalyst for the Cause: Fostering Greater Equity in Sport. O'Callaghan not only looked back at his own coming out but also had some thoughts about LGBTQ players in the NFL now. Recently released defensive end Carl Nassib and free agent R.K. Russell are not the only ones, he said.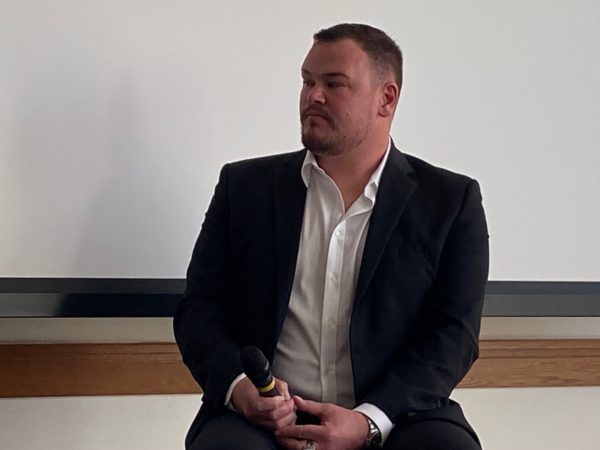 "Two more players are about to come out, probably in this off-season," O'Callaghan revealed in his conversation with Drexel senior Zeke Goldsmith, a fellow California native fresh off his own interview with Oakland's own D.Gil. O'Callaghan said he knew of other retired football players who are living their truth, or taking steps toward that goal-line.
"There are a lot of guys who have come out that haven't come out publicly, so they're living their life as an openly gay man. They just didn't write a book or whatever," said O'Callaghan, whose own memoir, My Life on the Line: How the NFL Damn Near Killed Me and Ended Up Saving My Life, was published in 2019. All the profits from his book go directly to fund the charity he started, The Ryan O'Callaghan Foundation, dedicated to creating more opportunities for LGBTQ+ athletes as well as fostering a sense of community among players.
"There has been more progress made than I think people truly know," he said. "I talk to a lot of these people and tell them, 'You don't have to do it publicly, just live your life.' And a lot of people have been doing that."
When Nassib announced he was gay in a 2021 Instagram post, O'Callaghan noted it was a far different experience than when Michael Sam came out before the NFL Draft in 2014.
"They've taken a lot of honest steps to do it better. You know, in the beginning, their support for The Trevor Project and GLAAD felt a little lazy. You know, they just wrote a check and that was it," he said. But O'Callaghan said even this past February's Night of Pride and last year's "NFL is Queer" commercial, the league is still not doing enough.
"I still think they need to do more to actually reach the players in the locker room because a high-profile, no-name person coming out would have more of an impact than I think a lot of that stuff combined," he told the more than 60 students assembled, so many that the university's grand meeting room ran out of seats and it was standing room just to hear O'Callaghan.
His recommendation to those in authority: Invite gay NFL players back into the locker room to share their experiences, something that he said hasn't happened since Esera Tuaolo visited in his rookie year.
During the Q&A, O'Callaghan was asked if the NFL should do more to counter anti-LGBTQ legislation, such as anti-trans inclusion laws and "Don't Say Gay" parental rights laws.
"It would be great for the Miami Dolphins to take a stand like Disney did, but I honestly just don't see that happening," he said. "The influence of the NFL could change some things, but I also think a lot of these bills are just trying to fix a problem that doesn't even exist in the first place."
After the event, O'Callaghan expounded upon that in a conversation with the Blade. "For a long time, the NCAA has been trying to do the right thing. They've set up rules, people followed the rules, and they're able to participate. It is what it is," he said,
Also speaking to students was Clovis, Calif. native Kate Scott, who like O'Callaghan is 38, an alum of the University of California, Berkeley, and out.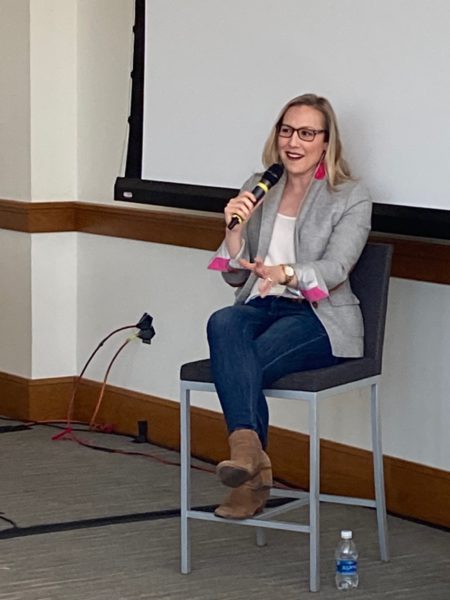 Scott was hired last year to be the play-by-play voice of the Philadelphia 76ers. She recalled to students that in her interview, she listed all the reasons the team shouldn't hire her.
"I'm not just a woman," Scott said, "I'm from the other side of the country and I'm gay. Like, How's that going to work? They had the most wonderful response, and they said, 'Kate, if you get this job it is because you're the best broadcaster, period. That is what we're trying to honor. We don't care what that person looks like, whether they're a man or a woman. We don't care who they're married to. We don't care their religion. We don't care anything about that. We want the best broadcaster who's going to hopefully lead us through the next 20 years of 76ers basketball.'"
Scott told the Blade her advice to students is to "find your branch."
"There's no ladder in this industry, as I'm sure, you know. There's just what I like to call an oak tree with a bunch of branches that you just have to kind of go out on a limb and see if it's a good place to start. If not, come back to the trunk and go out on another," Scott said. "The more people I talk to who represent all different communities who work in sports media or just media in general, as our friends who work in news, weather and all the different aspects of sports, it's really small. Work really hard. Overachieve like, Ryan said, Don't go out there looking for credit. Try to be the best. Getting back to sports, try to be the best team player."
Gay men stand up to Qatar & denounce its death penalty
In advance of World Cup: "I'm a man and I love men," a representative of soccer fans told Qatar's ambassador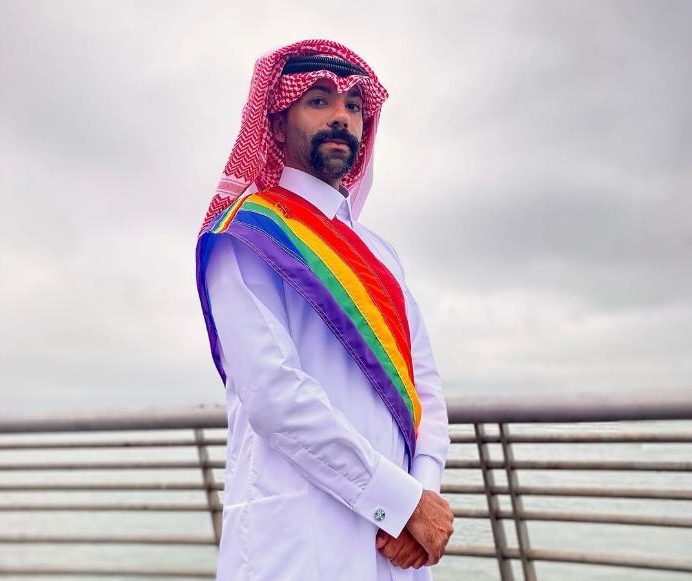 FRANKFURT, Germany – Gay men are blowing the whistle now, two months before the World Cup, demanding the host nation of Qatar change its anti-LGBTQ ways.
The Middle Eastern country where Islam is the state religion will welcome soccer players, coaches and fans from all around the planet, beginning Nov. 20, for matches that will pit nation against nation.
Qatar has promised to welcome LGBTQ foreigners, even as its own people are tortured and put to death for being who they are.
On Monday, Qatar's ambassador to Germany got an earful from one of those men at a human rights conference in Frankfurt, hosted by the German Football Association, according to a report by the Associated Press.
Fan representative Dario Minden spoke in English directly to Abdulla bin Mohammed bin Saud Al Thani, about who he is and who he loves, Minden told him to "abolish the death penalty" for homosexuality.
"I'm a man and I love men. I do — please don't be shocked — have sex with other men. This is normal," Minden told Al Thani. "So, please get used to it, or stay out of football. Because the most important rule in football is, football is for everyone. It doesn't matter if you're lesbian, if you're gay. It's for everyone. For the boys. For the girls. And for everyone in between.
"So, abolish the death penalty. Abolish all of the penalties regarding sexual and gender identity," he said. 
Although organizers promised Al Thani an opportunity to respond, the Associated Press reports that portion of the conference was closed to the public and the news media and was not televised. 
Earlier, Al Thani reportedly complained to those assembled that the issue of human rights was a distraction from the World Cup, even though the event was titled, "Sport and Human Rights."
"We all care about human rights," said Al Thani. "But I would have enjoyed (it) more if I saw some concentration not only on just one subject, but the enjoyment of football and the football effect on people around the world."
More than five-thousand miles away in San Francisco, a gay Qatari physician has organized a petition to tell the land of his birth: Love Is Not A Crime.
Dr. Nasser Mohamed decided to come out in 2010 following a visit to the U.S., and spent his residency in Connecticut before moving to California in 2015.
Mohamed wrote in an op-ed published by Outsports last month that he has spent the last decade caring for the LGBTQ community in outpatient settings and growing as an activist. 
"Being an LGBT person is a criminal offense in the legal system in Qatarm as is sex between two men. There are state-sponsored conversion-therapy practices, and LGBT-affirming psychotherapy is not offered." He wrote how law enforcement uses media and chat rooms to find, jail and punish people for being LGBTQ.
"Visibility of the local LGBT community in Qatar, and the exposure of their treatment, are absolutely essential," Mohamed wrote. "I am doing my part by speaking up."
Editor's note: Find out about Mohamed's petition by clicking here. He is also raising money through a GoFundMe account to provide him with funding for his activism as well as security and protection.