Roy Moore at anti-LGBT summit: 'We got to go back to God'
Alabama Chief Judge who defied SCOTUS on gay marriage eyes the Senate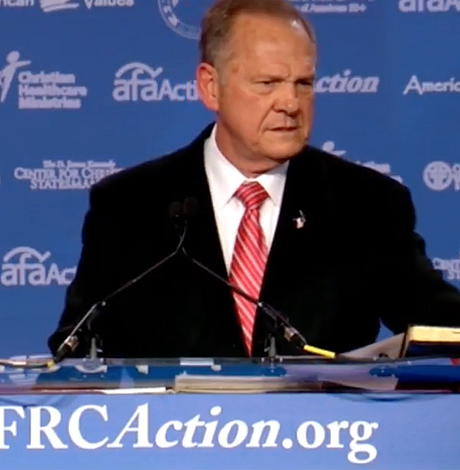 U.S. Senate candidate Roy Moore made clear his belief Friday in the supremacy of God's law over man's law — or at least God's law as he sees it.
In remarks before the anti-LGBT Values Voter Summit in D.C., the Alabama Republican bemoaned the current state of the country and said it must "go back to the basis of our morality, which is in God, not man."
"We return the knowledge of God to our land, and God will heal the land," Moore said. "Someone asked me this afternoon, how do we do this? And I say it's simple: Recognize God, acknowledge God again. This is not complicated."
Citing mass shootings in Las Vegas, Orlando and Virginia Tech, Moore said "our foundation been shaken to the core because we have forgotten the source of our morality."
"They ask me, "Well, what's all talk about God? Don't you know God's not acceptable in this system, political arena?'" Moore said. "Well, let me tell you, when you forget God, you can forget politics. When you forget God, you forget — just like it says — your heritage, your rights, your freedom. For me, it's a question of freedom or slavery."
At a time when many on the religious right are calling for exemptions from civil rights law to discriminate against LGBT people in the name of religious freedom, Moore is taking the view those views should supplant codified law altogether. (Meanwhile, Moore has stoked fears about the implementation of Sharia law in the United States, although he can't quite say where that's taking place.)
As chief justice of the Alabama Supreme Court, Moore urged his state to ignore the U.S. Supreme Court ruling in favor of same-sex marriage nationwide. For resisting the decision, the Alabama judiciary suspended Moore from the bench. (It wasn't the first time. Moore was also suspended in 2003 for refusing to remove a monument dedicated to the Ten Commandants from the grounds of the court.)
Moore's demeanor was consistent with the Southern good ol' boy persona that carried him to victory in the primary against incumbent Sen. Luther Strange (R-Ala..). The candidate blended his remarks with citations of "A Tale of Two Cities" and a version of "My Country, 'Tis of Thee" with different lyrics.
At one point, Moore made a bizarre joke about two cows having a conversation in a field about a disease causing them to forget their identities, and one saying he was a rabbit and running off. For Moore, the rabbit represented America forgetting its values.
"We might laugh, but that is exactly what we in America are doing," Moore said. "We're like rabbits, we run instead of taking a stand."
Moore, who wasn't endorsed by Trump, said the president's election last year marked a time when you could "feel a burden lifted from your soul" about the direction of the country, but the change that was expected didn't happen.
"We're seeing not much being accomplished," Moore said. "Some things that are good are happening, but we're seeing a stagnancy in Washington, D.C. Many of people are frustrated, and I think that frustration is going to have an effect come the 2018 elections."
Taking a departure from Trump, Moore called for repeal of Obamacare, but without replacing it, and using the U.S. military to address illegal immigration and "then we build the wall when we got the money."
Although Moore complained about the right to abortion, he never explicitly mentioned same-sex marriage during his speech. In a possible reference to his defiance of the same-sex marriage ruling, Moore said, "I probably don't deserve the praise I was given earlier about taking a stand because to me, it's easy, you do what's right.
Moore is facing a run-off on Dec. 12 in Alabama to win the open U.S. Senate seat against Democratic nominee, Doug Jones, whom the Human Rights Campaign has endorsed. A Cygnal poll published on Thursday found Moore enjoys an eight-point lead in the race.
Log Cabin GOP compares FBI raid on Trump's Mar-A-Lago to Stonewall
In February, the National Archives asked the Justice Department to investigate Trump's handling of White House records
WASHINGTON – As the outraged fallout continued in Republican Party circles Tuesday, after special agents of the Federal Bureau of Investigation executed a search warrant Monday at the South Florida estate of former President Donald Trump, the LGBTQ political group Log Cabin Republicans, (LCR) joined the growing chorus on the right angered by the search.
"Just as the patrons of Stonewall were not intimidated by police, we will not be intimidated by the weaponization of the FBI and DoJ against President Trump or his home, Mar-A-Lago… …where (as we announced hours ago) we will be holding our annual gala later this year!" the group tweeted Monday after news of the search broke.
Reaction to the LCR tweet was swift ranging to from disgust as expressed by LGBTQ writer and radio host Rob Watson to outright anger as noted by former Advocate editor and LGBTQ journalist Matthew Breen.
Good God. You could not be less relevant if you tried. If we were back at #Stonewall , you wouldn't be with the patrons, you'd be buying the cops coffee.

— Rob Watson (@JandJDad) August 9, 2022
Quislings.

— Matthew Breen (@matbreen) August 10, 2022
The FBI's action was described as unprecedented by legal experts and analysts, however the execution of the search warrant underscores the fact that U.S. Attorney General Merrick Garland will order investigations into criminal wrong doing to include the former president.
Trump and his Republican allies in Congress have dismissed the FBI search as politically motivated.
While a copy of the search warrant was delivered to Trump's attorneys, little is known about the predicate probable cause found significant enough that a federal judge authorised the search. The affidavit which is the foundational document showing that a crime had been committed and that evidence would likely be found during the search provided to the judge to make that determination has not been made public.
A Justice Department source told the Blade that last January Trump had been found in possession of 15 boxes of materials at his Florida home, which he relinquished to staff from the National Archives amid concerns he may have violated the Presidential Records Act, (44 U.S.C. Chapter 22).
A certain portion of the paperwork that Trump had in his possession was classified which the Justice Department official noted is by itself criminal in nature.
In February, the National Archives asked the Justice Department to investigate Trump's handling of White House records. The National Archives said some of the documents Trump turned over to them had been ripped up and taped back together CBS News noted.
It remains to be seen whether the search will lead to criminal charges against the former president or anyone in his immediate orbit, but former prosecutors noted there are serious penalties for violating public records laws the Hill reported Tuesday.
"Highly classified information is treated that way because of its extreme sensitivity. There is a whole range of material that is really a crown jewel, national security, high-consequence sequence. And if that's what a person carried away rather than leaving it in the hands of the government and complying with the Presidential Records Act, that's a gravely serious matter," said John Barrett, a former federal prosecutor who worked for the independent counsel investigating the Iran-contra scandal and served in the DOJ inspector general's office.
The former president had issued a lengthy statement Monday evening in which he called the raid an "attack by Radical Left Democrats who desperately don't want me to run for President in 2024."
The House GOP minority leader Kevin McCarthy promised retribution in a tweet should his party retake control of Congress in the Fall midterm elections:
Attorney General Garland: preserve your documents and clear your calendar. pic.twitter.com/dStAjnwbAT

— Kevin McCarthy (@GOPLeader) August 9, 2022
The Justice Department and the FBI both declined to comment.
Former President Trump's Mar-a-Lago Home Being Searched Causes Immediate Political Fallout:
The fascist circus comes to CPAC Texas
Republican politicians joined Hungarian Prime Minister Viktor Orbán for speeches laced with antisemitism and overt Christian nationalism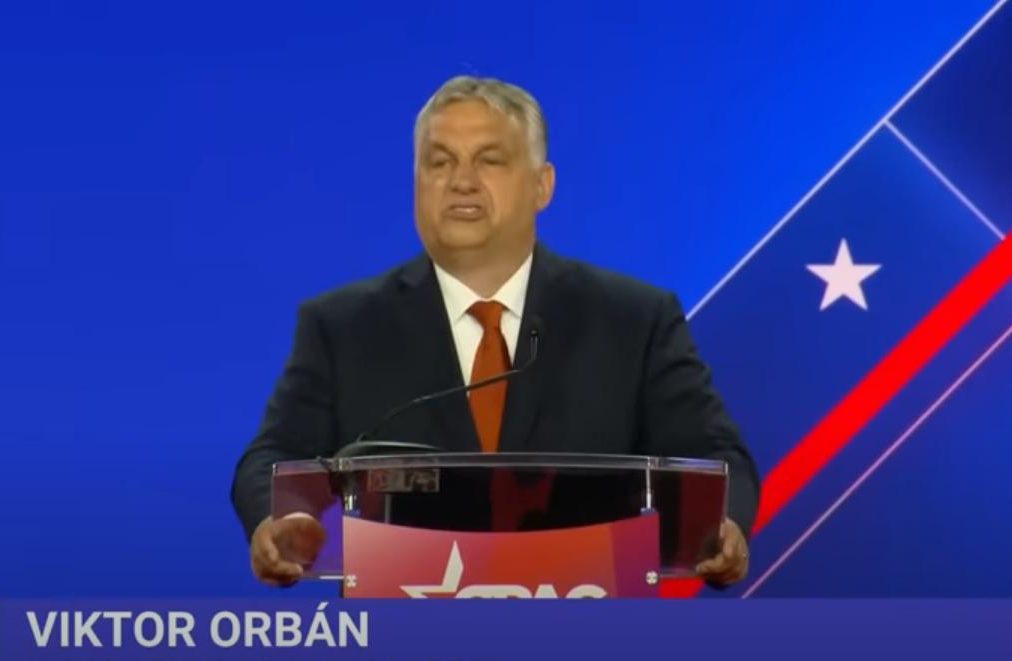 By Steven Monacelli | DALLAS – Hundreds of die-hard right-wing activists descended on the Hilton Anatole in Dallas for the Conservative Political Action Conference this week. It's the third CPAC event this year alone, following prior events in Orlando, Florida and Budapest, Hungary. It's also the third CPAC event in a row which featured explicitly Christian nationalist and fascistic speakers.
Before the speeches kicked off on Thursday, Christian musician Natasha Owens—who wore an American flag dress branded with the logo of a Christian mobile phone company—gave a brief concert.
"You know, President Trump coined the term 'America First,'" she said. When she attempted to launch into the eponymously named song, the wrong music began playing instead. Incidentally, the term America First was initially popularized by pro-Nazi groups in the United States and was also used by the Ku Klux Klan.
Though only two of the speakers on Thursday were Texas politicians, the introductory session—"Texas: The Start of the Big Red Wave"—placed the state at the center of the American conservative movement.
"There are two big red engines to our politics and economy," said Matt Schlapp, chairman of CPAC. "As many of you know we had CPAC Florida, and it's right to be here in Texas."
"IF YOU WANT TO PITCH IN AND HELP OUT, YOU CAN BUY YOUR OWN BORDER BUS."—GREG ABBOTT
Governor Greg Abbott was the first guest brought to the stage, where he spoke in front of a more than half-empty room about the border, Elon Musk, California liberals, critical race theory, the ongoing program to bus undocumented immigrants to Washington, D.C., and why he thinks Republicans will win big with Hispanics and Latinos in Texas.
"If you want to pitch in and help out, you can buy your own border bus," Abbott said to the crowd. "You can help fund sending all these folks to Washington, D.C. and make them deal with the problem."
Out of all of Abbott's statements, this one seemed to garner the most excitement from the crowd.
A major theme among speakers at the conference—aside from the officially stated one, "Fire Pelosi: Save America"—was Christian identity and nationalism. In addition to leading the crowd in prayer, Texas Lieutenant Governor Dan Patrick took a page right out of the John Birch Society playbook by proclaiming that the Constitution was literally written by God.
"We're a nation founded upon not the words of our founders, but the words of God because he wrote the Constitution," Patrick said to the crowd. "We were a Christian state and lost that for many years."
So much for James Madison. But if Patrick is correct, one has to grapple with the difficult questions of whether God also wrote the Articles of Confederation or perhaps signed off on the deeply racist Three-Fifths Compromise, as well as how this all squares with the notion that God doesn't make mistakes.
"WE'RE A NATION FOUNDED UPON NOT THE WORDS OF OUR FOUNDERS, BUT THE WORDS OF GOD BECAUSE HE WROTE THE CONSTITUTION."—DAN PATRICK
Hungarian Prime Minister Viktor Orbán—who recently gave a speech criticizing "race mixing" which caused a long-time advisor to resign and describe it as a "pure Nazi diatribe"—spoke severely about the ostensible Judeo-Christian roots of his nation and urged Christian nationalists across the world to unite together in a struggle against the so-called "woke globalists." 
Orbán's language dovetailed with the John Birch Society-tinged talking points around "globalists" and Christian government that have become so common in contemporary politics, and the crowd was so excited by what he had to say that Orbán had to pause for uproarious applause on several occasions. One young man from Oklahoma told me that Orbán was the only speaker he was excited to see, and an elderly couple said they particularly enjoyed Orbán's speech.
"Globalists go to hell, I have come to Texas," Orbán bellowed as he concluded his speech.
But not everyone was thrilled with the Hungarian's presence in Dallas. In the atrium of the hotel, two groups of protesters expressed their displeasure. One group covertly hung a banner and dropped flyers condemning the conference before dashing away. Another group, which included a legendary civil rights activist who worked alongside Martin Luther King Jr., Reverend Peter Johnson, held banners specifically condemning Orbán's presence before being escorted out by Dallas Police.
"Dr. King told me that as long as I'm alive, I ought to stand up against bigotry, antisemitism, and racism," Johnson told the Texas Observer. "So I'm standing up."
Johnson was joined by Mary Ann Thompson-Frenk, a socialite from Dallas, who also spoke out against Orbán. "It's very important for people to know that Orbán stands for Holocaust denial, antisemitism, racial purity, and is against interracial marriage," Thompson-Frenk said. "I don't think a lot of Republican people actually agree with that, but they need to speak out and let their leaders know they don't endorse that."
Former Republican Congressman Alan Steelman issued a statement in response to Orbán's presence as well. "Is this what the party of Lincoln, Eisenhower, Reagan and Bush has come to?" Steelman wrote. "Orbán's record and spoken word during his 12 years in office are clearly those of a white supremacist, an anti-Semite, and anti-immigrant leader."
A sense of subtle antisemitism pervaded a number of comments made by speakers, Orbán included. Orbán claimed that all the worst things in history were orchestrated by people who hate Christianity and juxtaposed these comments by describing George Soros—a Hungarian-Jewish investor and philanthropist who is a common boogeyman among the far right—as his "opponent."
"Papa John" Schnatter told the crowd there are "five evil entities" that own the processed food and pharmaceuticals industries (suggesting the former make you sick so you take the latter) as well as media and academia. But he was not talking about the recently released conspiracy-theory themed Mike Myers show, The Pentaverate. He claimed this all somehow ties back to the Frankfurt School, a group of primarily Jewish left-wing intellectuals and academics founded during the Weimar Republic in the lead-up to Nazi Germany that has become the villain of the far-right "Cultural Marxism" conspiracy theory, which itself is a rehashing of the Nazi propaganda term "Cultural Bolshevism."
RAMBO-TRUMP CUTOUTS, BEDAZZLED PURSES IN THE SHAPE OF .45 PISTOLS, AND EVEN A MOCK JAIL CELL COULD BE SEEN ON THE EXHIBITION FLOOR.
Friday and Saturday will feature other guests and speakers that have their own histories of antisemitism, including Jack Posobiec, a fascistic media figure who the Southern Poverty Law Center reports has "collaborated with white nationalists, antigovernment extremists, members of the Proud Boys, and neo-Nazis in his capacity as an operative."
The speakers are only one part of the CPAC experience. Rambo-Trump cutouts, bedazzled purses in the shape of .45 pistols, and even a mock jail cell could be seen on the exhibition floor. Nearby, our federally indicted Attorney General Ken Paxton—who recently teamed up with other Republican attorneys general to sue the federal government for the right to take lunch money from LGBTQ+ kids—mingled with an AM radio host. Toward the end of the day, Posobiec spoke in front of the Patriot Mobile booth with Leigh Wambsganss, a woman who has played a major role in the PACs that have helped elect far right school board candidates across Texas.
This is all to say that the mask of this movement has slipped, if not fallen off completely. It has revealed its illiberal, anti-democratic, deeply prejudicial tendencies, even if it comes across as completely absurd. The entire scene, a veritable circus of far-right fascistic kitsch, brings to mind what legendary journalist Hunter S. Thompson wrote about Las Vegas: "The Circus-Circus is what the whole hep world would be doing Saturday night if the Nazis had won the war. This is the sixth Reich."
An exaggeration, certainly, but an apt one. But don't just take it from me. Norm Ornstein, an emeritus scholar at the conservative American Enterprise Institute, described the event as the "Neo-Nazi movement in America."
*********************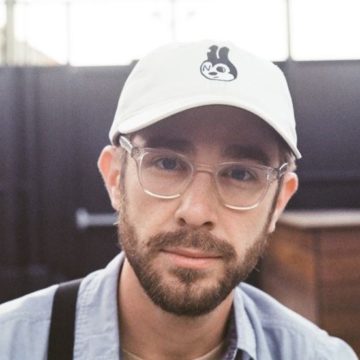 Steven Monacelli is an investigative journalist in Dallas. His reporting has been featured in Rolling Stone, The Daily Beast, The Real News, Dallas Observer, Dallas Weekly, and more. He is also the publisher of Protean Magazine, a nonprofit literary publication. Follow him on Twitter @stevanzetti.
**********************
The preceding article was previously published by The Texas Observer a nonprofit investigative news outlet and is republished by permission.
The Texas Observer believes that journalism is crucial to holding the powerful accountable and essential in the development of a world that protects the lives, and rights, of all human beings. It's with this spirit that they hope to partner, collaborate and share resources with news outlets also working in the public's interest.
Sign up for the Texas Observer's weekly newsletter, or follow on Facebook and Twitter.
Near total ban in Indiana signed into law by governor to take effect Sept. 15
"The government should not be making health decisions for women," said Rep. Robin Shackleford, D-Indianapolis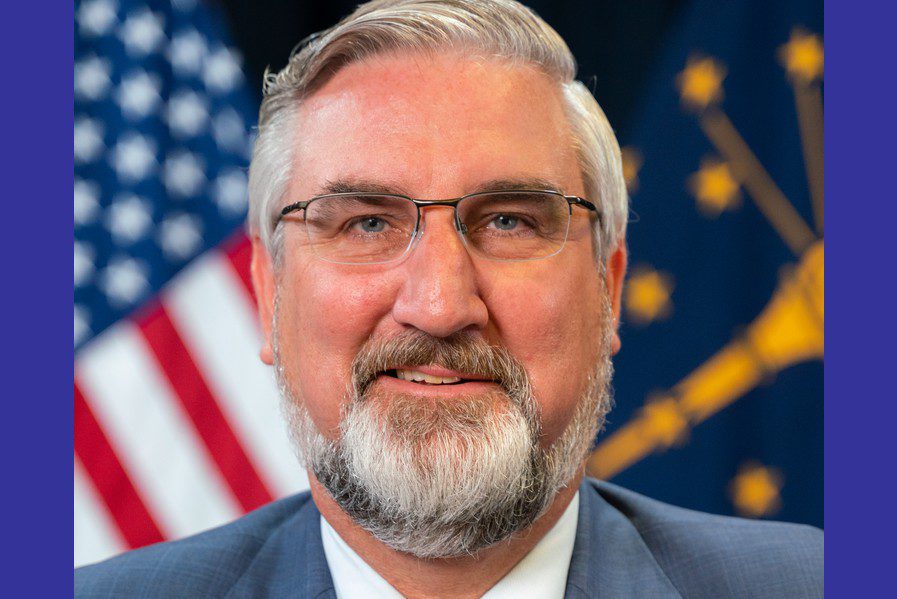 INDIANAPOLIS – After a bitter and contentious day long session by both Houses of the state legislature, Senate Bill 1 which effectively outlaws abortion in the state except for several narrow exceptions, was sent to Republican Governor Eric Holcomb within an hour of the final vote and passage.
"Following the overturning of Roe, I stated clearly that I would be willing to support legislation that made progress in protecting life," Holcomb said in a statement released after signing the measure.
The near-total ban on abortion will take effect Sept. 15.
"The government should not be making health decisions for women," said Rep. Robin Shackleford, D-Indianapolis. "The decision to have an abortion is extremely personal, one that should be left up to a woman and her doctor."
Late Friday, the Indiana Senate voted 28-19 to accept Senate Bill 1 as passed by the House earlier in the day – making the legislature the first in the nation pass such restrictions since the U.S. Supreme Court opened the door by overturning Roe v. Wade the Indianapolis Star reported.
#BREAKING: Indiana's near-total ban on abortion will take effect Sept. 15.

https://t.co/PiFFk4BOBu

— IndyStar (@indystar) August 6, 2022
The White House issued a statement by White House Press Secretary Karine Jean-Pierre late Friday on the Indiana abortion ban:
"The Indiana legislature took a devastating step as a result of the Supreme Court's extreme decision to overturn Roe v. Wade and eliminate women's constitutionally-protected right to abortion. And, it's another radical step by Republican legislators to take away women's reproductive rights and freedom, and put personal health care decisions in the hands of politicians rather than women and their doctors.

Yesterday's vote, which institutes a near-total abortion ban in Indiana, should be a signal to Americans across the country to make their voices heard. Congress should also act immediately to pass a law restoring the protections of Roe – the only way to secure a woman's right to choose nationally.

Until then, President Biden is committed to taking action to protect women's reproductive rights and freedom, and access to care they are afforded under Federal law."