Trump at anti-LGBT summit: 'The times are changing back again'
Enabling anti-LGBT discrimination at 2017 Values Voter Summit to chants of "USA! USA! USA!"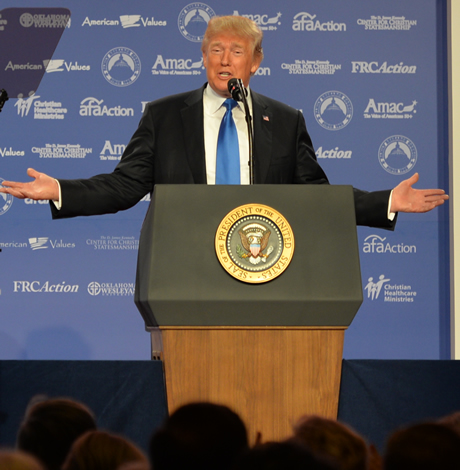 President Trump took the opportunity Friday of speaking at an anti-LGBT summit to express pleasure in his administration's actions reversing the legacy of the Obama years, citing among other things recent "religious freedom" guidance seen to enable anti-LGBT discrimination.
Entering the stage at the 2017 Values Voter Summit to chants of "USA! USA! USA!" Trump sought to connect with an audience of social conservatives, who were largely responsible for his win in the 2016 presidential election.
"The American Founders invoked our Creator four times in the Declaration of Independence — four times," Trump said. "How times have changed. But you know what, now they're changing back again. Just remember that."
Those words weren't in direct reference to LGBT issues, but could apply to any number of actions in the Trump administration reversing LGBT achievements under Obama. Among them are his ban on transgender people in the military, undoing action in Obama years allowing them to serve, or his Justice Department advocating against LGBT non-discrimination protections after the previous administration enforced civil rights laws to protect LGBT people.
Trump's speech covered a range of actions made in his administration, including the appointment of U.S. Associate Justice Neil Gorsuch to the Supreme Court, ending the birth control mandate under Obamacare and military advances against the Islamic State of Iraq & Syria.
But Trump also maintained his commitment to "religious freedom," citing his executive order on the issue in May that resulted subsequent guidance from U.S. Attorney General Jeff Sessions.
"Just last week, based on this executive action, the Department of Justice issued a new guidance to all federal agencies to ensure that no religious group is ever targeted under my administration," Trump said. "It won't happen."
The guidance is seen to green light discrimination against LGBT people in the name of religious freedom. For example, a Social Security administrator charged with processing benefits applications could see an application for same-sex spousal benefits and refuse to process that application for religious reasons.
Religious freedom was major point in Trump's address, which was delivered to many evangelical Christians. As evidence of America's commitment to faith, Trump cited the inclusion of the words "one nation under God" in the pledge of allegiance.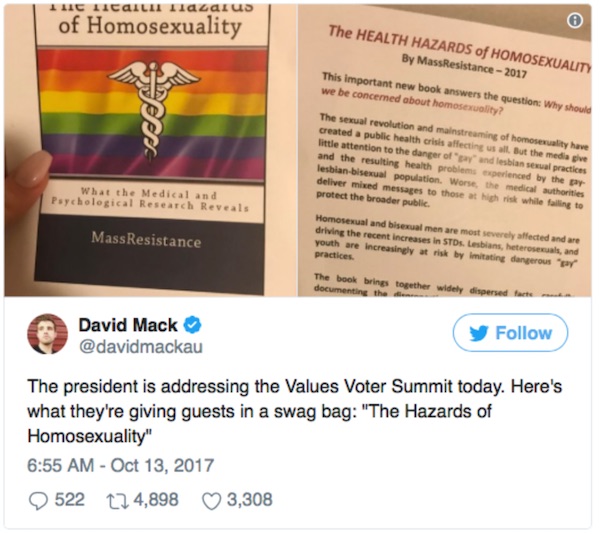 "I pledged that, in a Trump administration, our nation's religious heritage would be cherished, protected, and defended like you have never seen before," Trump said. "That's what's happening. That's what's happening. You see it every day. You're reading it."
Trump also issued a call for unity at the event, recalling recent tragedies affecting the nation, such as the mass shooting at Las Vegas, the wildfire claiming lives in California and devastation caused by hurricanes along the Gulf Coast, in Puerto Rico and the U.S. Virgin Islands. (Trump has faced criticism for inadequate response to Puerto Rico, which is still 84 percent without electrical power.)
"When America is unified, no force on Earth can break us apart," Trump said. "We love our families. We love our neighbors. We love our country. Everyone here today is brought together by the same shared and timeless values. We cherish the sacred dignity of every human life."
Trump's speech marked the first time a sitting U.S. president spoke at the Values Voter Summit, which is hosted by the anti-LGBT Family Research Council. But Trump has delivered remarks before at the annual event. Last year, Trump addressed the anti-LGBT confab when he was the Republican presidential nominee.
At one point, Trump made a strange joke asking Tony Perkins, president of the Family Research Council, for permission to skip next year's event. Looking to Perkins on stage, Trump later said, "He's saying — they're saying no."
The exchange intended as amusing aside, but demonstrates the coziness between anti-LGBT groups like the Family Research Council and the White House since the start of the Trump administration.
In the end, Trump offered a triumphant view of America overcoming the many challenges it faces, but emphasized the centralized of faith in achieving that goal before an audience that known to use religious freedom as an excuse to discriminate against LGBT people.
"We will defeat every evil, overcome every threat, and meet every single challenge," Trump said. "We will defend our faith and protect our traditions. We will find the best in each other and in ourselves. We will pass on the blessings of liberty, and the glories of God, to our children. Our values will endure, our nation will thrive, our citizens will flourish, and our freedom will triumph."
Triple A: Drivers asked stay alert & drive carefully as kids go back to school
Distracted driving is especially dangerous for pedestrians and bicyclists. Non-drivers account for nearly 1 in 5 distracted driving deaths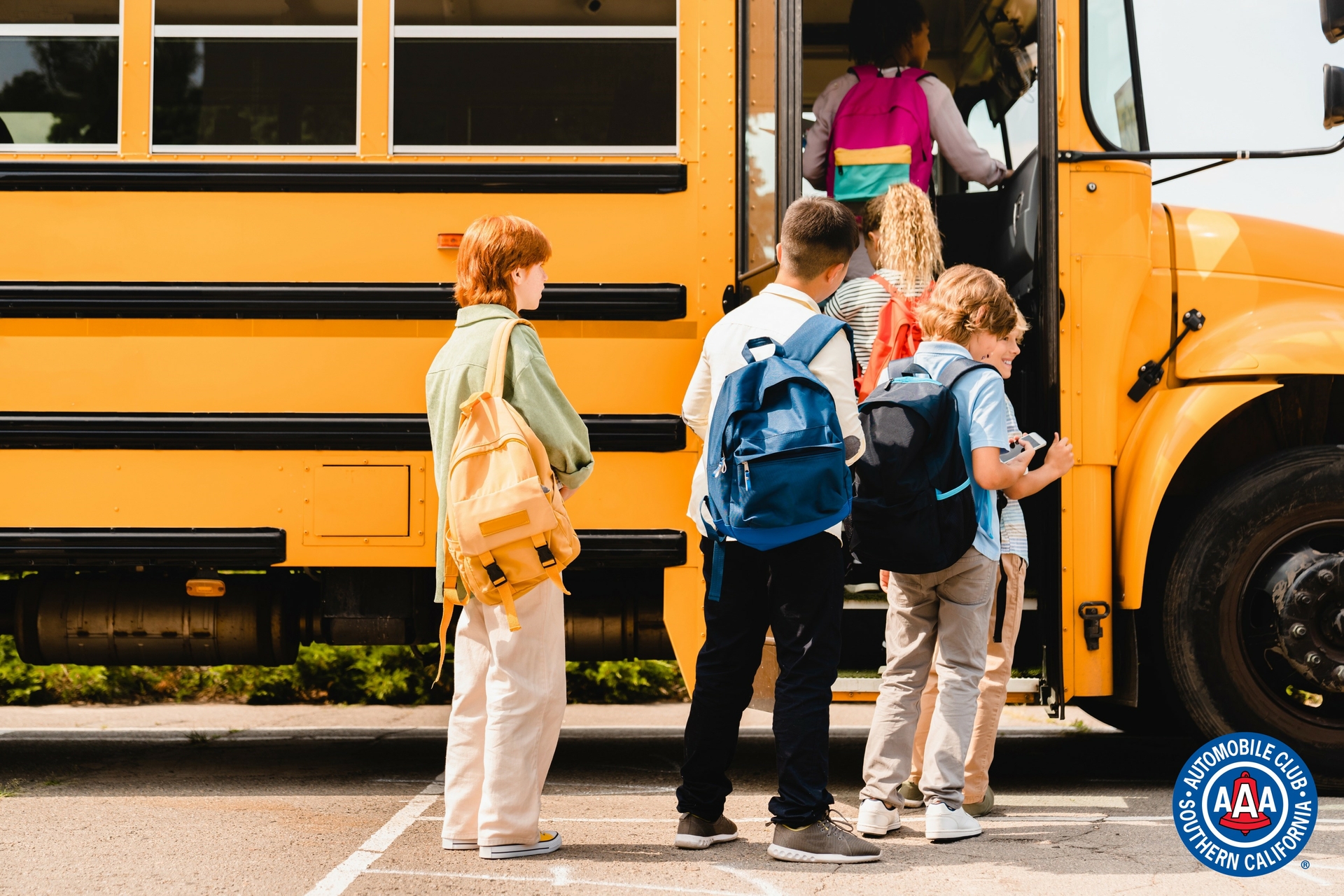 LOS ANGELES – This month Southern California students are returning to classes on foot, bicycles, as well as in cars and school buses. To prevent traffic-related injuries and fatalities to students this school year, the Automobile Club of Southern California reminds drivers to slow down and stay alert in school zones and in other areas where children might be present.
Crashes are the leading cause of death for children and adolescents. The problem escalates during the months kids are in school, and the afternoon school hours are particularly dangerous. Nearly one-third of child pedestrian fatalities occur between 3 p.m. and 7 p.m.
Kids are particularly vulnerable because they are small and less visible to drivers, are not always able to make sound and safe decisions near streets and can be easily distracted when around other kids. Children are not adults, so it is up to drivers to compensate for these differences. AAA's School's Open – Drive Carefully! awareness campaign began in 1946 to help reduce child pedestrian fatalities and injuries. Today, this effort is more important than ever due to the prevalence of drivers with smartphones and the increase in distracted driving on our roads.
According to the National Highway Traffic Safety Administration (NHTSA), 3,138 people died in distracted-related crashes in the U.S. in 2020, accounting for 8.1% of all roadway fatalities. That's an average of 9 people killed each day in crashes that are totally preventable. Additionally, another 400,000 people are injured each year in distracted-related crashes. However, the true numbers of deaths and injuries are likely much higher because distracted driving is often underreported or difficult to determine as the cause of a crash.
Distracted driving is especially dangerous for pedestrians and bicyclists. Non-drivers account for nearly one in five distracted driving deaths. Nationally in 2020, there were 480 pedestrians, 83 bicyclists and 14 other non-occupants killed in crashes that involved a driver who was reported to be distracted. It is unknown how many of these pedestrians, cyclists and other non-occupants were also distracted at the time.
"School-aged children will soon be going to and from campuses, so drivers should prepare for them," said Auto Club Corporate Communications & Programs Manager Doug Shupe. "If you drive distracted you are "intexticated" behind the wheel, and you could cause the same tragedies as a driver who is impaired by alcohol or drugs. So, make it a habit to put smartphones out of sight and stay alert on the road, especially in school zones, in neighborhoods, around parks, and near bus stops," said Shupe.
To keep kids safe this school year the Auto Club reminds drivers to:
Eliminate distractions and put down the cell phone. Children often cross the road unexpectedly and may emerge suddenly between parked cars. Research shows that taking your eyes off the road for just two seconds doubles your chances of crashing.
Slow down. Speed limits in school zones are reduced for a reason. A pedestrian struck by a vehicle traveling 25 mph is nearly two-thirds less likely to be killed compared to a pedestrian struck by a vehicle traveling just 10 mph faster. A difference between 25 mph and 35 mph can save a life.
Talk with teens. Car crashes are the leading cause of death for teens in the United States, and more than one-quarter of fatal crashes involving teen drivers occur during after-school hours.
Come to a complete stop. Research shows that more than one-third of drivers roll through stop signs in school zones or on neighborhood streets. Always come to a complete stop, checking carefully for children on sidewalks and in crosswalks before continuing.
Watch for bicycles. Children on bikes can be inexperienced, unsteady, and unpredictable. Slow down and allow at least three feet of passing distance between your vehicle and the bicycle. If your child rides a bicycle to school, require that they wear a properly fitted bicycle helmet on every ride.
Watch for school buses. Yellow flashing lights indicate the bus is preparing to stop to load or unload children. Drivers should slow down and prepare to stop. Red flashing lights and extended stop arms indicate the bus has stopped and children are getting on or off. Drivers MUST stop and wait until the red lights stop flashing, the extended stop-arm withdraws, and the bus begins to move before they can start driving again.
Parents and guardians are also key to keeping children safe during the trip to and from school. Adults should walk with children to familiarize them with the route to school and point out potential traffic hazards.
Students walking to and from school should:
Wait until you get to your destination before calling people, texting or gaming. If you must text or make a call while walking, stop and find a safe location.
Avoid using hands-free devices while walking – Hang up and walk!
Remove your headphones or turn down the volume of your music so you can hear what's going on around you.
Watch out for cars while crossing the street. There are a lot of distracted drivers out there so look all around you while in and around crosswalks.
Be a role model – pay attention while you walk and if you see your friends and family distracted while they walk – speak up.
For more information about the Auto Club's traffic safety initiative, "Don't Drive Intoxicated. Don't Drive Intexticated," visit aaa.com/dontdrivedistracted to read real stories of lives impacted by distracted driving, watch PSAs, and view a new distracted driving documentary called "Sidetracked."
Out Vermont state senator wins Democratic primary in U.S. House race
Tuesday's victory makes her likely to become the first woman and openly LGBTQ+ person to represent the heavily Democratic state in Congress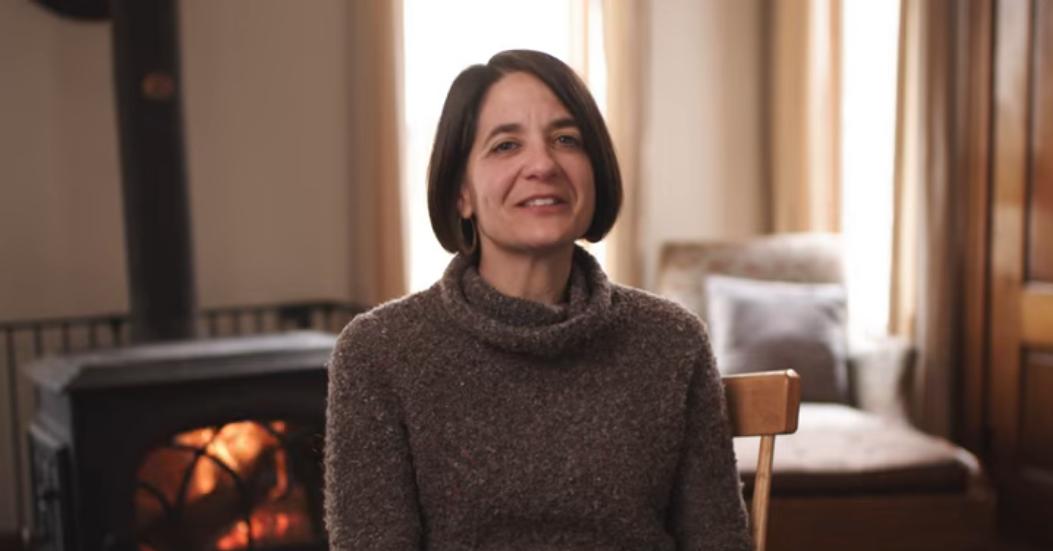 MONTPELIER – The Green Mountain State's state Senate president pro tempore has won the Democratic nomination for the state's at-large congressional seat, the state's lone seat in the U.S. House of Representatives.
Becca Balin is running to succeed U.S. Rep. Peter Welch and Tuesday's victory makes her likely to become the first woman and openly LGBTQ+ person to represent the heavily Democratic state in Congress if elected in November. Vermont is the only state that has never had a female member of its congressional delegation.
The VTDigger, a statewide news website, reported; "Balint, 53, is the first openly gay woman elected to the Vermont Senate and the first woman to serve as its president. The former middle school teacher and stay-at-home mother won her first political contest in a race for her southeastern Vermont Senate seat in 2014.
She rose quickly through the ranks of the Democrat-controlled chamber, becoming majority leader in 2017, at the start of her second term. Four years later, in 2021, she was elected pro tem — the top position in the Senate."
Becca Balint, the president pro tempore of the Vermont Senate, has won the Democratic primary for the state's open congressional seat. She could become the first woman and the first openly gay person to represent the state in Congress. https://t.co/RaAgwmtQJD

— The Associated Press (@AP) August 10, 2022
Pan Africa ILGA: Investigate anti-LGBTQ, anti-intersex murders
"The inhumane violations and slaughter of LGBTIQ+ persons should prompt thorough investigations, aimed at prosecuting those responsible"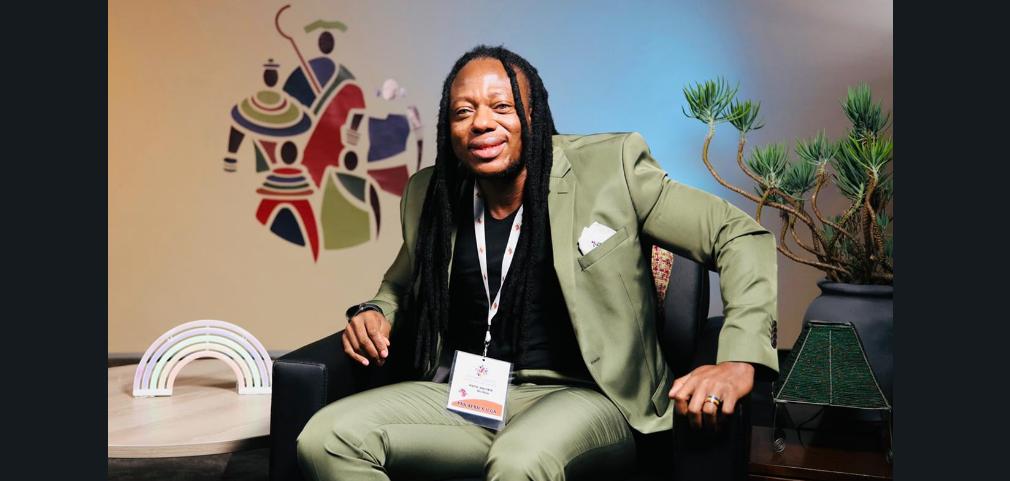 JOHANNESBURG, Guateng, South Africa – Pan Africa ILGA once again urged authorities across the continent to investigate the murders of LGBTQ and intersex people and to work to reduce violence based on sexual orientation and gender identity.
The organization — which comprises 268 groups that work for LGBTQ and intersex rights across Africa — in a report it issued in July noted a number of high profile murders that have taken place this year. They include Sheila Lumumba, a 25-year-old Kenyan woman who was murdered in April, Pinky Shongwe, a 32-year-old South African who was stabbed to death in March, and Obisike Donald Ibe, a 31-year-old doctor in Nigeria who was slain in January.
Lumumba, a lesbian who was reportedly targeted because of her sexual orientation, was raped before her murder. A South African court in April sentenced two men to life in prison for raping a 19-year-old lesbian woman in 2020
"LGBTIQ+ persons deserve to thrive without fear of being persecuted," said Pan Africa ILGA Executive Director Nate Brown. "The recent murder of Sheila in Kenya reflects the realities of the LGBTIQ+ community in Africa. It bears mentioning that unfortunately, these are not isolated incidents. They are part of a pattern of attacks, violence and murders against LGBTIQ+ persons across the continent."
Pan Africa ILGA board co-chairs Star Rugori and Barbra Wangere at the same time said the organization is in the process of developing a crisis reporting center that will document human rights violations against LGBTQ and intersex people in Africa and advocate for increased protections and respect for them.
"The inhumane violations and slaughter of LGBTIQ+ persons should prompt thorough investigations, aimed at prosecuting those responsible," said Rugori and Wangere in a joint statement. "Government needs to protect activists and the greater LGBTIQ+ community and to call a halt to the impunity that links this chain of vicious murders. LGBTIQ+ lives matter and should be protected at all costs just like the rest of our African citizens."
Bishop Sithembele Sipuka of the Catholic Diocese of Mthatha in South Africa during an interview with the Catholic Information Service for Africa said people who identify as LGBTQ or intersex should be treated with dignity.
"The most we can do, for now, is to grapple with it, to try and understand, and to see how to continue treating these people with the dignity that they have because, despite their sexual orientation, they are still children of God, they have the same dignity," said Sipuka. "I have known people, credible people, authentic people who are gay or lesbian, very intelligent, very integral people, very committed people, very loving people, and so it is difficult to say that there's something wrong with this one, you know because some of them really are in terms of integrity full of admiration, the way they are as a person that is difficult for me to condemn them, and say that there is something wrong with them."
Sipuka also touched the issue of marriage equality, which is usually a catalyst for homophobic statements.
"The process and teaching of the church so far is still that marriage is between a man and a woman, but on the other hand, it does not mean at all that we should despise or think of people who are gay and lesbian as any less than heterosexual people," said Sipuka.
I cannot say you can go ahead and get married because I don't have the mandate to do that. I do things on the mandate of the church. I am open to hearing more on how pastorally to deal with this matter. I am also open for it to be discussed theologically. In the end, the teachings about the church are always about love even exactly everything that they touch is about love," added Sipuka.