Why is White House ignoring the Blade during news briefings?
Is the White House ignoring the LGBT media's only White House Press Corp member?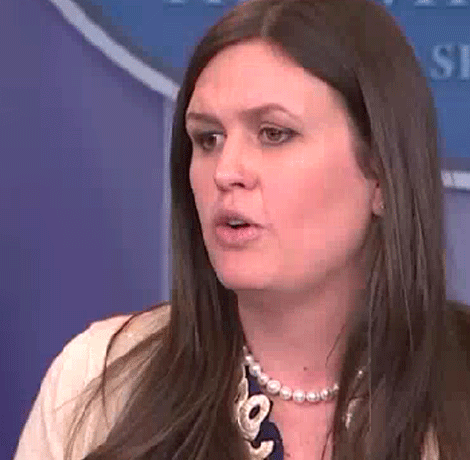 Time to level with our readers: the Washington Blade has effectively been iced out from asking questions in the White House briefing room under the Trump administration.
Even though I regularly attend the briefings on behalf of the Blade each day they're held, the last time a White House press secretary called on me during an on-camera news conference was in May.
That last question came around the time of the departure of Sean Spicer — who, despite his faults, would call on the Blade — and the rise of Sarah Huckabee Sanders to the role of Trump's top spokesperson.
Many times during the briefings, I see Sanders look directly at me as I raise my hand for a question, but she nonetheless skips me for another reporter, usually from a conservative, Trump-friendly outlet like Breitbart or Newsmax.
That's a stark contrast from briefings during each year of the Obama administration when press secretaries Robert Gibbs, Jay Carney and Josh Earnest would take my questions regularly. In the final years of the Obama White House, Earnest in particular sought to engage the Blade on issues affecting the LGBT community, whether it was North Carolina's anti-LGBT laws or anti-LGBT abuses overseas, and to his credit provided thoughtful responses. President Obama called on me himself during his final press conference.
The current situation is sadly consistent with the treatment of the Blade during the George W. Bush administration. That was before my time, but the White House outright refused to credential the Blade for news conferences during Bush's second term as he pushed for a Federal Marriage Amendment. The Blade has otherwise been credentialed since the Reagan administration.
Cut to today: The White House refuses to take inquiries from the only LGBT publication in the White House at a time when the administration continuously rolls out anti-LGBT policies. Among them is a ban on transgender military service; a rollback of LGBT civil rights protections at the Justice Department; sending an attorney to a federal court in New York to argue firing people for being gay is perfectly legal; and new "religious freedom" guidance that essentially green lights the denial of services to LGBT people.
At first, I chalked up the inability to get a question to the expanded presence of reporters in the briefing room at the start of the new administration, each of whom is eager to have the press secretary's attention, combined with the brevity of the briefings. However, the consistent passing over of the Blade for five months now suggests something else is at work.
We've tried to resolve this situation through email correspondence with Sanders. She told me skipping over the Blade was "not at all purposeful" and said she'd make a point of calling on me during the next briefing. But when the next briefing rolls around, she still doesn't call on the Blade. Sanders has given us repeated assurances she'd call on the Blade, but never follows through.
Given the anti-LGBT actions of the Trump administration, perhaps it should come as no surprise the top spokesperson doesn't want to take ownership of the policies under questioning from the only LGBT publication in the briefing room.
But there might be something more to ignoring the Blade: Sanders herself, as documented by the LGBT media watchdog GLAAD, has an anti-gay record. Is that influencing her decision on whom to call on during the briefings?
Prior to joining the Trump administration, Sanders headed the American Principles Fund, a Super PAC with ties to the anti-LGBT National Organization for Marriage that essentially attacked Republican candidates for not being anti-gay enough.
Blade readers may remember in 2013 the very public feud between Liz Cheney when she was running for a U.S. Senate seat in Wyoming and her lesbian sister Mary Cheney over same-sex marriage. To Mary's chagrin, Liz opposed same-sex marriage — even though the candidate stopped short of endorsing a Federal Marriage Amendment to ban it nationwide.
But that opposition wasn't good enough for Sanders and the American Principles Fund, which aired a 30-second TV attack ad against Liz Cheney and accused of her abandoning the GOP on social issues for declining to support a Federal Marriage Amendment.
"The unilateral truce on social issues within the GOP is bad for our party and wrong for our country – our core values are under attack, and we will stand for those who stand for what's right," Huckabee Sanders said in a statement at the time.
In 2014, when Michael Sam became the first openly gay player drafted into the NFL, Sanders wasn't among those celebrating. On her Facebook page, she posted an article by blogger Matt Walsh arguing the first for the NFL wasn't worth celebrating.
"Regardless of what your personal beliefs are on this issue, Matt Walsh makes some great observations in this post," Huckabee Sanders wrote.
Well, Sarah Huckabee Sanders, regardless of what your personal beliefs are, you're the White House press secretary now. That means engaging with established, credentialed media outlets whether they're towing the Trump line or not.
The Blade has been around for nearly 50 years and continues to aggressively cover LGBT news at the local, national and international levels. Fortunately, our presence in the White House pool rotation, arranged not through the White House but the White House Correspondents' Association, is unchanged.
But LGBT Americans deserve to have our questions answered at the White House regardless of which administration is in power — and this freezing out of our publication must stop.
ACLU asks investigation of Texas school districts anti-trans policies
Frisco ISD's new bathroom policy & Keller ISD's ban on books referencing gender violate federal rules prohibiting sex-based discrimination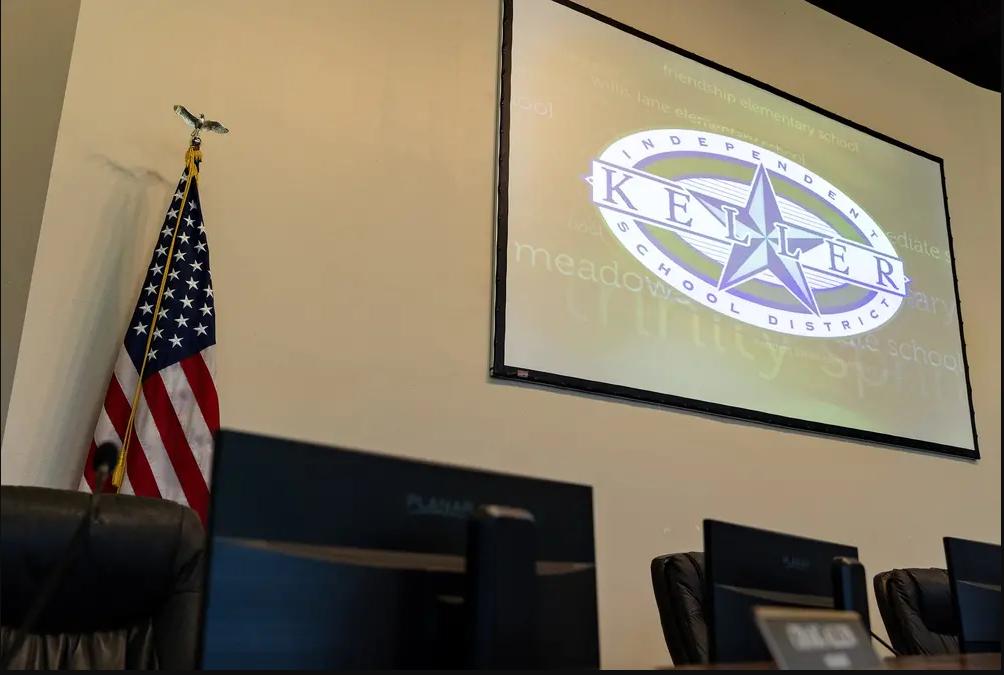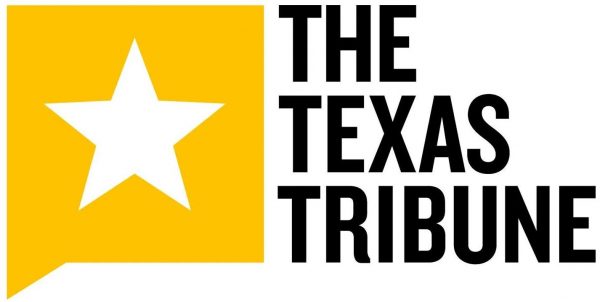 By Brian Lopez | DALLAS – The American Civil Liberties Union of Texas is calling for civil rights investigations into two North Texas school districts over recently implemented anti-transgender policies.
The ACLU, which filed the complaints last week, wants the Department of Education's Office for Civil Rights to investigate the Frisco Independent School District for passing a policy on Nov. 14 requiring students to use bathrooms that align with their gender assigned at birth. The district said it would make accommodations for students who ask to use a private restroom.
The ACLU said Frisco's policy would allow the district to "challenge or second-guess students' official birth certificates."
"It is deeply invasive and unlawful for school administrators to interrogate students' private medical information in this way," the ACLU said in a letter to the Department of Education. "School districts have no right to question students' sexual characteristics such as genitalia, hormones, internal anatomy, or chromosomes."
The ACLU also wants an investigation into the Keller Independent School District, which earlier this month passed a ban on all books that depict or reference transgender and nonbinary people.
"The policy attempts to erase the existence of transgender and non-binary individuals," the ACLU's letter said.
Keller ISD's anti-transgender policy came about six months after three conservative school board members were elected onto the seven-member board. The new members, all of whom received large donations from a Christian political action committee, campaigned on issues like banning books about LGBTQ experiences from school libraries and banning critical race theory, a college-level field of study that explores the idea that racism is embedded in institutions and legal systems.
Public education advocates and Texas teachers have largely said the discipline is not part of the curriculum in Texas public schools but it has become a shorthand for conservative groups to criticize how history and current events are taught with regard to race.
The ACLU claims that Frisco and Keller's policies violate Title IX of the Education Amendments of 1972, which prohibits sex-based discrimination in any school that receives federal funding.
Frisco and Keller are the latest North Texas school districts to have civil rights complaints lodged against them. Earlier this year, the NAACP Legal Defense and Educational Fund filed a similar civil rights complaint against the Carroll Independent School District, based in Southlake, for failing to protect students from discrimination based on their race, sex or gender identity.
Southlake, located between Dallas and Fort Worth, came into the spotlight three years ago after a viral video of white high school students chanting a racist slur prompted community members to share stories of harassment, NBC News reported.
Neither Keller ISD nor Frisco ISD immediately responded to a request for comment.
**********************
Brian Lopez is the Public Education Reporter for The Texas Tribune. He joined the Tribune in August 2021 after a covering local government at the Fort Worth Star-Telegram for a little over a year. The Star-Telegram was his first gig after graduating from the University of Texas at Arlington in May 2020 where he worked for the student-run newspaper The Shorthorn. When not on the job, he's either watching or playing soccer.
The preceding article was previously published by The Texas Tribune and is republished by permission.
**********************
The Texas Tribune is a nonprofit, nonpartisan media organization that informs Texans — and engages with them — about public policy, politics, government and statewide issues.
Quality journalism doesn't come free
Perhaps it goes without saying — but producing quality journalism isn't cheap. At a time when newsroom resources and revenue across the country are declining, The Texas Tribune remains committed to sustaining our mission: creating a more engaged and informed Texas with every story we cover, every event we convene and every newsletter we send. As a nonprofit newsroom, we rely on members to help keep our stories free and our events open to the public. Do you value our journalism? Show us with your support.