DOJ seeks time to argue for anti-gay baker in Supreme Court case
DOJ is seeking a time slot of 10 minutes before the Supreme Court to argue for an anti-gay baker who wants to deny wedding cakes to same-sex couples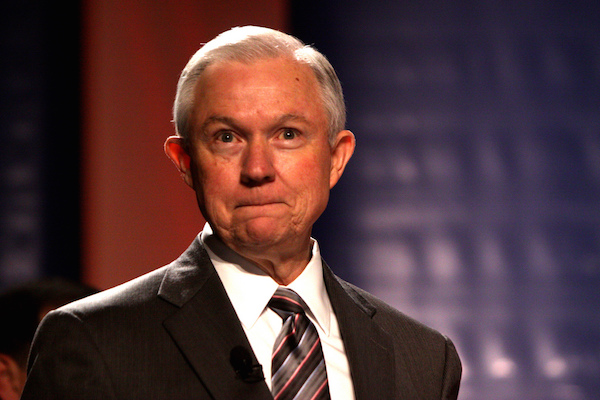 The U.S. Justice Department under U.S. Attorney General Jeff Sessions is seeking a time slot of 10 minutes before the U.S. Supreme Court to argue on behalf of a Colorado baker who wishes to refuse the sale of make wedding cakes for same-sex couples.
U.S. Solicitor General Noel Francisco filed the two-page request Wednesday before the Supreme Court in the case of Masterpiece Cakeshop v. Colorado Civil Rights Commission.
The request says the Justice Department "has a substantial interest" in the case because the U.S. government has an interest in "the preservation of federal constitutional rights of free expression."
Jack Phillips, the Colorado baker, bases the argument that he can defy Colorado's non-discrimination law and refuse wedding cakes to same-sex couples based on the First Amendment right to freedom of expression.
The request also argues the U.S. government has an interest in the case because the scope of Colorado non-discrimination law, which bars anti-gay discrimination in public accommodations, is similar to Title II of the Civil Rights Act of 1964.
"The United States is thus well positioned to address the reconciliation of content-neutral public accommodations laws with federal constitutional freedoms of speech and expression," the request says. "Participation by the United States in oral argument would therefore materially assist the Court in its consideration of this case."
As noted in the request, the Justice Department has already filed a friend-of-the-court brief in the case arguing that baking a wedding cake is inherently an act of expression protected under the First Amendment. Therefore, the ability of a baker to deny a wedding cake to same-sex couples for religious reasons should trump any state non-discrimination law.
The case came about after Phillips refused to make a wedding cake for Charlie Craig and David Mullins, a Colorado same-sex couple, in 2012 for their wedding in Massachusetts. An administrative judge ruled in favor of the same-sex couple — a decision the Colorado Court of Appeals upheld in 2015.
Although the Colorado Supreme Court had declined to review these decisions and let them stand, the U.S. Supreme Court granted a writ of certiorari, or agreed to take up the case, in June.
Oral arguments are set for Dec. 5.
The political smear campaign to stop same-sex marriage bill
Liberty Counsel's CEO amplified the lie that same-sex marriage would lead to "grooming" and child sexual exploitation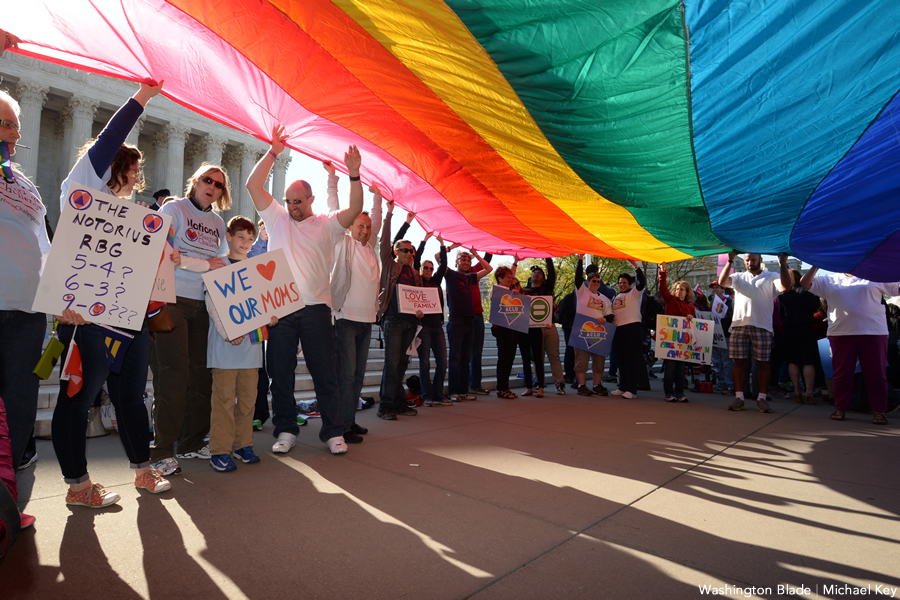 WASHINGTON – A procedural vote on the Respect for Marriage Act legislation (H.R. 8404/S. 4556) in the Senate, which requires 60 votes to succeed, is scheduled for 5:30 p.m. Eastern on Nov. 28. Ahead of the Monday vote the major anti-LGBTQ+ hate organizations are executing a full court press to get Republicans Senators to derail the bill.
Listed by the Southern Poverty Law Center's 'Hatewatch' for lies, propaganda, and smearing of LGBTQ+ people, the Family Research Council, (FRC) based in Washington D.C., Liberty Counsel based in Orlando, Florida, The Alliance Defending Freedom, (ADF) based in Scottsdale, Arizona, and the National Organization for Marriage, (NOM) also based in Washington D.C., have escalated a publicity campaign smearing the intent of the law and labeling it 'perversion and child sexual abuse.'
The president and CEO of Liberty Counsel, Mat Staver, sent out several email blasts to supporters urging them to contact GOP Senators to stop the bill. In a tweet Stavers said; "It doesn't matter what courts, legislatures or voters say. They do not define marriage, God does."
In one email Stavers wrote: "On MONDAY, senators are scheduled to vote on a sickening bill that will normalize child-bride, same-sex and pedophiliac "marriages" in every state. Several amendments will be debated, and then the Senate will need another 60 votes to proceed. We can stop HR 8404 if we let the Senate hear from us NOW!"
Stavers then amplified the lie that same-sex marriage would lead to "grooming" and child sexual exploitation: "Children have always been under demonic attack because they represent a new generation. But this evil attack is being unmasked now under the "Respect for Marriage" bill like never before. It will put a target on children in at-risk families to be groomed for abuse and makes this molestation legal—if done within the confines of "marriage."
"This level of debauchery has always been the goal. Our nation is on the cusp of making sexual abuse against children legal," Stavers said.
The ADF and FRC are raising alarm over the bill saying that the legislation poses a threat to religious liberty. A conservative right-wing religious journal, the official news media of the Missouri Baptist Convention, cautioned that both ADF and FRC, labeling those groups as faith-based policy experts, stated the bill "shows great disrespect for marriage, and intolerance for those who hold a traditional or biblical worldview." The bill "is an intentional attack on the religious freedom of millions of Americans with sincerely held beliefs about marriage, based on dictates of faith in God and His revealed Truth."
Family Research Council president Tony Perkins released the following statement after the "Respect for Marriage" Act passed the first step in a full Senate vote for passage or defeat:
"The U.S. Senate is making a mockery of marriage as it tramples on a foundational right — religious freedom of the individual. Whether by the Court or by the Congress, truth cannot be altered. Regardless of the action of Congress, there are millions of Americans who will remain steadfast in their love for their fellow human being, by remaining committed to these truths: that marriage is ordained by God and men and women are created in His image."
Stavers in his email and public statements noted: "Alfred Kinsey's [See note below] work is being used to destroy marriage, replacing that honorable estate with perversion and child sexual abuse … just as Kinsey intended. This is their end goal—to legalize this perversion and to silence the opposition.
HR 8404 is built on the foundation of Kinsey. This bill that will expand child-bride, same-sex and pedophiliac "marriages" in every state—is scheduled for debate and more votes on MONDAY!"
"It doesn't matter what courts, legislatures or voters say. They do not define marriage, God does." – Mat Staver

12 Reps joined 50 Dems in Senate and passed the motion to proceed on the "Respect for Marriage Act." Here is our response: pic.twitter.com/qc7FiMPFUZ

— Liberty Counsel (@libertycounsel) November 17, 2022
The amplification of the hate-filled rhetoric comes as the LGBTQ+ community is coming to terms with another horrific act of violence, this time in Colorado Springs, resulting in the death of five people at the LGBTQ+ nightclub Club Q.
Incoming HRC President Kelley Robinson, in an interview with the Blade's White House correspondent Chris Kane, cautioned:
"What we saw this past year is that our opposition gets intersectionality," Robinson said. "They are coming for us, for all of us," she said, citing as examples the Supreme Court's decision revoking Americans' constitutional right to abortion, the hateful rhetoric of Fox News host Tucker Carlson, and recent spate of statewide anti-LGBTQ bills.
"They are launching an intersectional attack against us and trying to divide our power," she said. "And we are going to fight back together, because ultimately we are stronger together."
One organization that had long opposed same-sex marriage had an abrupt reversal of its decades long held views. The Salt Lake Tribune reported that The Church of Jesus Christ of Latter-day Saints battled any effort to legalize same-sex marriage as a threat to society, one that ultimately could destroy families.
This week, however, the Utah-based faith issued a stunning statement, supporting a proposed federal law that would codify same-sex marriage, the Tribune reported.
In its news release, the church reiterated its doctrine that marriage is between a man and a woman but embraced the Respect for Marriage Act, which includes "appropriate religious freedom protections while respecting the law and preserving the rights of our LGBTQ brothers and sisters."
Editor's Note: Alfred Charles Kinsey was an American sexologist, biologist, and professor of entomology and zoology who, in 1947, founded the Institute for Sex Research at Indiana University, now known as the Kinsey Institute for Research in Sex, Gender, and Reproduction.