Kamala Harris emerges as LGBT favorite for 2020 — there's just one thing
Kamala Harris' record contains one item that may surprise many of her LGBT supporters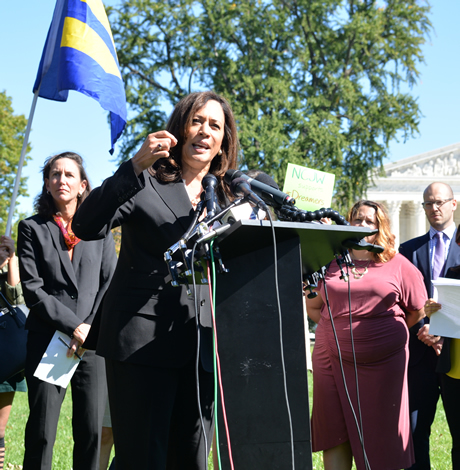 Sen. Kamala Harris (D-Calif.) was likely chosen as a featured speaker at Saturday's Human Rights Campaign National Dinner because she's quickly becoming a favorite in the LGBT community among potential 2020 Democratic presidential contenders.
To recognize her popularity among LGBT people, just find the animated picture of Harris making the rounds on Facebook at the Senate dais brushing her hair back, clasping her hands and blinking her eyes wearily as she's cut off during a Senate Intelligence Committee hearing. Also check out the widely shared video of her exchange with U.S. Attorney General Jeff Sessions about his Russian connections, which left the Trump official muttering he felt "nervous" under questioning from the U.S. Senate's only black female senator.
But a look at her LGBT record reveals one wrinkle on transgender rights that may surprise her followers and that has disappointed some trans people.
To be sure, Harris has a staunchly pro-LGBT record. As California attorney general, she declined to defend California's ban on same-sex marriage Proposition 8 in court. When the U.S. Supreme Court restored marriage equality to California, she officiated at the wedding of Kris Perry and Sandy Stier, the first same-sex wedding after the ruling, and instructed clerks to marry same-sex couples seeking a license with "no exceptions."
Also as attorney general, Harris in 2015 refused to certify a "Kill the Gays" ballot initiative proposed in California that would have (unconstitutionally) instituted the death penalty for homosexual acts. Despite a legal challenge, a federal judge agreed to relieve her of duty to prepare a title and summary for the measure before it advanced to the signature-gathering stage.
Harris also co-sponsored a bill in the California Legislature with former Assembly member Susan Bonilla to eliminate the "gay panic" defense in cases of murder or violent crime against LGBT people. Gov. Jerry Brown signed the legislation in 2014, making California, along with Illinois, one of two states in the country to ban the plea.
Upon beginning her term as a U.S. senator this year, Harris continued to advocate for LGBT rights. A co-sponsor of the Equality Act, Harris also demanded answers from the Trump administration on the decision to omit questions in the U.S. Census allowing responders to identify their sexual orientation or gender identity. The Trump administration never provided a direct response.
Harris has signed friend-of-the-court briefs arguing transgender people should be allowed to use the public restroom consistent with their gender identity. As California attorney general, she filed briefs in favor of Obama administration guidance supporting transgender students and against North Carolina's notoriously anti-LGBT House Bill 2. As a U.S. senator, she signed a brief before the U.S. Supreme Court in favor of transgender student Gavin Grimm's case.
Rick Zbur, executive director of Equality California, said Harris' record on LGBT rights in her capacities as attorney general and a U.S. senator are nothing short of "impeccable."
"We've known her since she was the DA in San Francisco, and then of course, when she as attorney general was more engaged than any attorney general has been with us in the LGBTQ community," Zbur said. "[She] really engaged with us and has a really strong commitment and understanding of our issues."
On transgender issues in particular, Zbur noted Harris as attorney general appointed last year a transgender woman of color, Mariana Marroquin, to the California Racial & Identity Profiling Advisory Board.
Harris will likely tout her record on LGBT rights during her remarks at the 21st annual Human Rights Campaign National Dinner.
But one part of her record she might avoid is her role as California attorney general in 2015 in arguing on behalf of the state to withhold gender reassignment surgery from two transgender inmates who were prescribed the procedure while serving out their sentences. Advocates have made the case that transgender inmates are entitled to receive the taxpayer-funded procedure because denying them medical treatment amounts to cruel and unusual punishment — a clear violation of the Eighth Amendment of the U.S. Constitution.
One case involved Shiloh Quine, who's serving a term of life for first-degree murder, kidnapping and robbery. The other case involved Michelle-Lael Norsworthy, who was serving time in prison in Mule Creek State Prison in Ione, Calif., for second-degree murder. Both were prescribed gender reassignment surgery, but the California Department of Corrections & Rehabilitation refused to provide the procedure.
The process of the Norsworthy case was quite public as it proceeded through litigation. Although U.S. District Judge Jon Tigar ordered California to grant Norsworthy gender reassignment surgery, Harris in her capacity as attorney general appealed the decision to the U.S. Ninth Circuit Court of Appeals and fought to reverse the decision.
One 29-page brief in the case, signed by Harris, urges a stay on the court order for Norsworthy because the hormone treatment the inmate receives is sufficient — at least for the time being.
"The core of Ms. Norsworthy's complaint is that Defendants have not provided the particular treatment she wants sex-reassignment surgery and unspecified 'additional treatment,'" Harris writes. "But the Constitution 'does not guarantee to a prisoner the treatment of his choice.' The Eighth Amendment requires that an inmate be afforded 'reasonable measures to meet a substantial risk of serious harm to her,' not that she be given the specific care she demands. The 'essential test is one of medical necessity and not one simply of desirability.'"
Ultimately, both the Norsworthy and Quine cases resulted in settlements. Norsworthy reached an agreement with the state in which she obtained parole. As a result, she was able to obtain surgery through Medi-Cal, a state health care system in California. In the Quine case, the state agreed to grant her gender reassignment surgery as well as clothing and items consistent with her gender identity. The California Department of Corrections & Rehabilitation also agreed to review and revise its policies writ large for transgender inmates and medical treatment, including gender reassignment surgery.
But Harris' actions in the Norsworthy case have inspired consternation in the transgender community and on Twitter, including from Chelsea Manning, who fought to receive gender reassignment surgery though litigation during her time in prison after the Army initially denied it to her. (A Washington Blade article on Harris' brief against the court order is among the paper's top 10 trafficked stories this year — the only story not from 2017 to hold that distinction.)
Zbur said criticism of Harris' role in the litigation, however, is "really misplaced" because as attorney general she was compelled to represent the position of her client, which in this case was the California Department of Corrections & Rehabilitation.
"As a lawyer for the government, she was constrained in what she could publicly say and do and her client was making decisions, but with us she really working hard to understand the issue, providing information, and I think she was a big part of the resolution, which resulted in the really significant policy changes that were implemented by the Department of Corrections when she was attorney general," Zbur said.
But the argument Harris was compelled to fight the court order granting gender reassignment surgery to an inmate because that was her responsibility as attorney general raises the question on how she got out of similar duties in an effort to uphold LGBT rights. If Harris could get out of defending Proposition 8 or certifying the "Kill the Gays" initiative, why couldn't she also opt out of litigation seeking to bar transition-related care to a transgender inmate?
Zbur said the difference between the transgender inmate litigation and the other two situations was that in the former, Harris had a specific client, namely, the California Department of Corrections & Rehabilitation.
"When you have a client, you basically have ethical duties to represent the client's interest," Zbur said. "You take direction from the client. And so, she did really have constraints in terms of what she could do, but I think the bottom line is that during that period of time, she was working hand-in-hand with us on a process that resulted in changing the policies at the Department of Corrections, and that's a really significant thing."
At the time Harris engaged in the litigation in 2015, Jon Davidson, legal director for Lambda Legal, said the attorney general's actions were her own choice.
"Even where the decision is made to defend an unconstitutional practice, there's nothing that dictates the tactics of that defense, particularly once a court has found there are likely ongoing constitutional violations," Davidson said. "The choice to appeal a preliminary court order and to seek to delay its implementation is just that — a choice. It's also a very unfortunate one, given that what is at stake here is potentially life-saving treatment that is widely recognized as medically necessary for some people suffering from gender dysphoria."
It seems the cases weren't on Harris' radar, even though her name is on each of the legal briefs, until much later in the process of litigation.
Nathan Barankin, who's chief of staff for Harris and served as her deputy attorney general, said around 1,100 attorneys are working on cases like these and Harris wasn't personally aware or involved in the litigation until a later time.
"She did learn about our office's involvement in this case by reading about it in the newspaper," Barankin said. "Her reaction to the way the case was being litigated was to work very closely with all of the parties involved to reach what we consider a successful conclusion, which was a permanent change in state prison policy on the treatment of transgender inmates."
Two years later after the settlements were reached, Lambda Legal struck a different tone on Harris' handling of the lawsuit.
Peter Renn, a senior attorney in the Western Regional Office of Lambda Legal who works on transgender cases, said the situation changed in the lawsuits as Harris became more involved in the litigation.
"The California AG's office shifted its handling of these cases significantly after now-Sen. Harris took over," Renn said. "Initially there was language in briefing for the state that glaringly misunderstood the medical necessity of transition-related medical care and was patently offensive. But then, there was a dramatic change, which seems to have gone along with important policy shifts."
Supporters of Harris point to the settlements that were reached in the cases as evidence that her role was productive for transgender rights. After all, those agreements created precedent in the state and new policy ensuring transgender people in California prisons can receive gender reassignment surgery.
But not everyone agrees with that assessment.
Amanda Goad, a California attorney who works on transgender issues and identifies as queer, said in a personal capacity calling the settlements in the Quine case an LGBT rights achievement for Harris "does not make sense."
"Her client CDCR could have updated its policies and made gender-confirming surgery available to incarcerated folks long before it did so under the pressure of a trial court loss in the Quine case," Goad said. "Harris has done other things that do seem to me to belong under the banner of LGBTQ champion. … Settling a lawsuit that the state was losing — and never should have defended in the first place — just doesn't fit the bill."
In her capacity as staff attorney for the American Civil Liberties Union of Southern California, Goad said the policy changes the California Department of Corrections & Rehabilitation promised aren't being implemented.
"Recent data shows that of the many prisoners who have applied to undergo gender-confirming surgery under the new policy, zero trans women beyond Shiloh Quine herself have actually undergone surgery. (Two men have undergone top surgery.)," Goad said. "Dozens have been denied, and I get letters every week from women extremely upset about their inability to access surgical care."
Goad also complained about the state continuing to fight transgender prisoners' access to clothing consistent with their gender identity as well as harassment, sexual assaults and violence endured by transgender women in prison.
That mistreatment, Goad said, is something Harris could address through encouraging enforcement of the Prison Rape Elimination Act and other actions.
"She has a great platform from which to speak out about the broader issues of violence, discrimination, and harassment endured by transgender women of color both inside and outside prison and propose constructive approaches for addressing those problems and their structural causes," Goad said.
Major transgender rights advocates said the inclusion in Harris' LGBT record of seeking to deny gender reassignment surgery to transgender inmates was unfortunate — but also urged LGBT people to look at the bigger picture.
Jillian Weiss, executive director of the Transgender Legal Defense & Education Fund, said Harris' defense of the state in the litigation contrasts with her otherwise pro-LGBT record.
"Sen. Harris has a positive record as a champion of gay and lesbian rights, and that is commendable," Weiss said. "It is unfortunate that her record also includes having argued that gender confirmation surgery was not a medical necessity for a transgender woman despite a psychological assessment to the contrary. While some public sentiment leans against providing necessary medical services for transgender people who are incarcerated, our Constitution recognizes that denying such vital health care is cruel and unusual punishment. It is our hope that Sen. Harris will learn more about transgender medicine and its importance to trans people."
(Harris isn't the only potential 2020 Democratic presidential candidate with an unfriendly record on gender reassignment surgery for transgender inmates. In a 2012 radio interview, then-U.S. Senate candidate Elizabeth Warren said when asked about granting the procedure to an inmate in Massachusetts, "I have to say, I don't think it's a good use of taxpayer dollars." Warren has never corrected that position even as litigation seeking the procedure for the inmate, Michelle Kosilek, proceeded through the courts. Ultimately, the First Circuit ruled against Kosilek, setting binding precedent in that jurisdiction.)
Mara Keisling, executive director of the National Center for Transgender Equality, took an even more lenient approach to Harris' action on the lawsuit and said her organization would work with her on issues of transition-related care for transgender prisoners.
"Sen. Harris has long been a friend of LGBT people and our causes," Keisling said. "Notwithstanding her one-time defense of an indefensible and unconstitutional state prison position on trans healthcare, she is now a senator and is very likely to continue being a vote and voice for trans people in the U.S. Senate. She has shown this recently in support of Gavin Grimm and trans service members. I am certain when I first meet her, we will discuss her position in the prison case, and she will continue to grow and continue to support us better and better."
NBC Universal cancels Golden Globe awards broadcast for 2022
NBC Universal announced the network would not broadcast the 2022 Golden Globes awards ceremony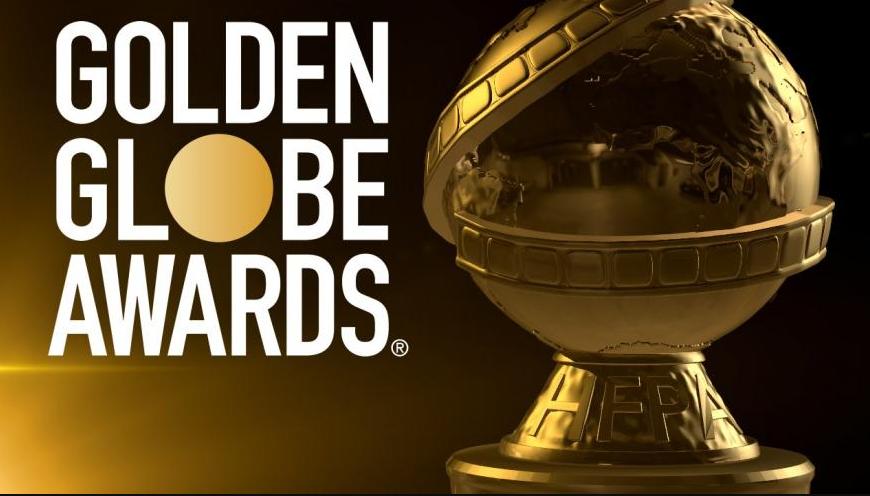 BURBANK – In the wake of an in-depth investigation into the Hollywood Foreign Press Association (HFPA), the organization responsible for the Golden Globes by the Los Angeles Times, which revealed a lack of racial diversity among its voting members and various other ethical concerns, NBC Universal announced Monday the network would not broadcast the 2022 Golden Globes ceremony.
This past February ahead of the HFPA's 78th Annual Golden Globes ceremony, HFPA board chair Meher Tatna told Variety magazine that the organization that the organization of international journalists which covers the film, television, and entertainment industry has not had any Black members in at least 20 years.
Actor Sterling K. Brown, a Golden Globe winner and two-time nominee, posted to Instagram;
Criticism of the HFPA, which puts on the Globes and has been denounced for a lack of diversity and for ethical impropriates, reached such a pitch this week that actor and superstar celebrity Tom Cruise returned his three Globes to the press association's headquarters, according to a person who was granted anonymity because they weren't authorized to speak publicly about the decision, the Associated Press reported.
"We continue to believe that the HFPA is committed to meaningful reform. However, change of this magnitude takes time and work, and we feel strongly that the HFPA needs time to do it right," a spokesperson for NBC said in a statement.
"As such, NBC will not air the 2022 Golden Globes," the spokesperson added. "Assuming the organization executes on its plan, we are hopeful we will be in a position to air the show in January 2023."
NBC's decision comes as Vogue reported that the backlash to the HFPA came swiftly and decisively. Some of Hollywood's biggest studios, including Netflix, Amazon, and WarnerMedia, announced they were severing ties with the organization until efforts were made to increase diversity and stamp out corruption, while a group of more than 100 of the industry's biggest PR firms released a statement in March in which they pledged to boycott the ceremony for the foreseeable future.
The HFPA did not immediately respond to inquiries by media outlets requesting comment about NBC's decision.
In February, the organization said it was "fully committed to ensuring our membership is reflective of the communities around the world who love film, TV, and the artists inspiring and educating them."
"We understand that we need to bring in Black members as well as members from other underrepresented backgrounds, and we will immediately work to implement an action plan to achieve these goals as soon as possible," it said.
HFPA also announced a full timetable through this summer for implementing promised reform initiatives in response to NBC's decision.

"Regardless of the next air date of the Golden Globes, implementing transformational changes as quickly — and as thoughtfully — as possible remains the top priority," the HFPA board said in a statement. "We invite our partners in the industry to the table to work with us on the systemic reform that is long overdue, both in our organization as well as within the industry at large."
LA County expected to hit herd immunity by mid summer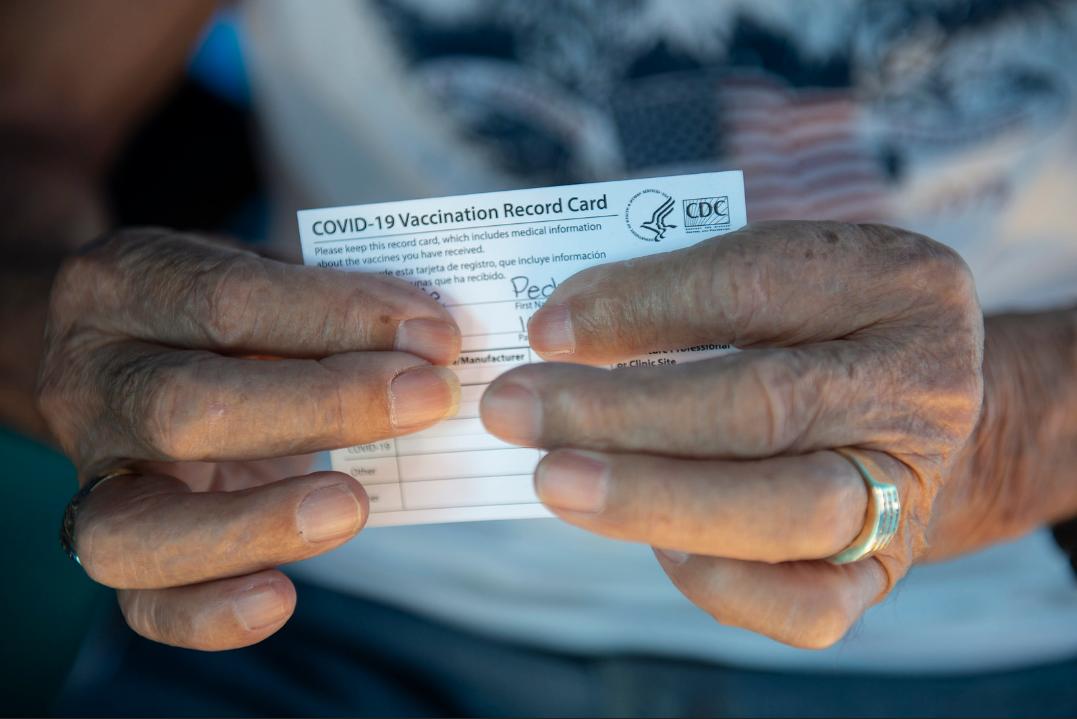 LOS ANGELES – Los Angeles County could reach COVID-19 herd immunity among adults and the older teenagers by mid- to late July, public health officials announced Monday. Over the weekend LA Mayor Eric Garcetti announced that appointments are no longer needed for Angelenos to get COVID-19 vaccinations at any site run by the city.
Garcetti's move is intended to give people who don't have the time or technological resources to navigate online booking platforms a chance to get the shot.
The percentage of the population the County needs to vaccinate to achieve community immunity is unknown, however Public Health officials estimate it's probably around 80%. Currently, 400,000 shots each week are getting into the arms of L.A. County residents, and there are over 2 million more first doses to go before 80% of all L.A. County residents 16 and older have received at least one shot.
At this rate, Public Health expects the County will reach this level of community immunity in mid- to late July and that assumes the County continues to at least have 400,000 people vaccinated each week. That would include both first doses that people need as well as their second doses.
This news came as Los Angeles Unified School District officials announced that attendance numbers at all grade levels in the District have been considerably lower than expected as extensive safety measures have failed to lure back the vast majority of families in the final weeks of school.
Only 7% of high school students, about 30% of elementary school children and 12% of middle school students have returned to campuses.
As of May 7, more than 8,492,810 doses of COVID-19 vaccine have been administered to people across Los Angeles County. Of these, 5,146,142 were first doses and 3,346,668 were second doses.
On Monday the U.S. Food & Drug Administration (FDA) expanded the emergency use authorization for the Pfizer COVID-19 vaccine for adolescents 12 to 15 years of age. The Pfizer vaccine is already authorized for people 16 years old and older.
Pfizer's testing in adolescents "met our rigorous standards," FDA vaccine chief Dr. Peter Marks said. "Having a vaccine authorized for a younger population is a critical step in continuing to lessen the immense public health burden caused by the COVID-19 pandemic."
In a statement released Monday by the White House, President Joe Biden the FDA's decision marked another important step in the nation's march back to regular life.
"The light at the end of the tunnel is growing, and today it got a little brighter," Biden said.
Los Angeles County will offer the Pfizer vaccine for 12 to 15-year-olds once the Centers for Disease Control and Prevention (CDC) affirms the FDA recommendation, which can happen as early as Wednesday. All adolescents 12-17 will need to be accompanied by a parent or guardian to get vaccinated.
To find a vaccination site near you, to make an appointment at vaccination sites, and much more, visit: www.VaccinateLACounty.com (English) and www.VacunateLosAngeles.com (Spanish). If you don't have internet access, can't use a computer, or you're over 65, you can call 1-833-540-0473 for help finding an appointment or scheduling a home-visit if you are homebound. Vaccinations are always free and open to eligible residents and workers regardless of immigration status.
In the meantime, the Los Angeles County Department of Public Health and the Centers for Disease Control and Prevention say that unvaccinated people — including children — should continue taking precautions such as wearing masks indoors and keeping their distance from other unvaccinated people outside of their households.
HHS takes steps to reverse Anti-LGBTQ+ healthcare policy
The announcement came minutes before a scheduled hearing before the U.S. District Court for Equality California's lawsuit challenging the Trump-Pence Administration's "Rollback Rule"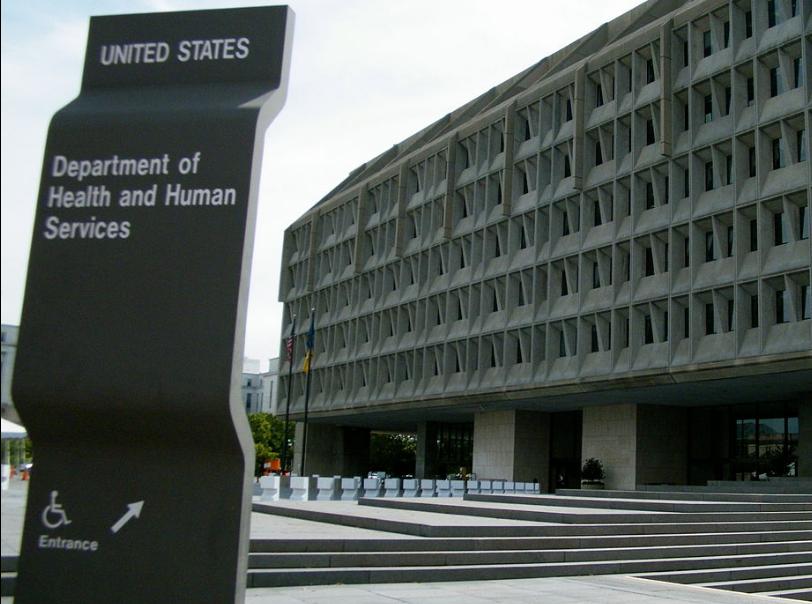 WASHINGTON – The U.S. Department of Health and Human Services announced Monday morning that the Biden-Harris Administration will interpret and enforce Section 1557 of the Affordable Care Act (ACA) and Title IX's prohibitions on discrimination based on sex to include discrimination on the basis of sexual orientation and gender identity.
The announcement came minutes before a scheduled hearing before the U.S. District Court for the District of Massachusetts in BAGLY v. HHS, Equality California's lawsuit challenging the Trump-Pence Administration's "Rollback Rule."
The Trump-era policy undermines the ACA's nondiscrimination protections on the basis of sex — including pregnancy, gender identity and sex stereotyping — as well as protections for patients with limited-English proficiency and those living with chronic illnesses, including HIV. Because the issues in BAGLY v. HHS are broader than what the Administration announced today, the Court scheduled a hearing on the government's motion to dismiss for June 3rd at 2:30 PM EST.
In reaction to the HHS announcement, House Speaker Nancy Pelosi issued a statement Monday:
"Today, the Biden Administration has taken essential and potentially life-saving action to affirm that all people in America have the right to quality, affordable health care – no matter who they are or whom they love. During this time of pandemic and always, it is vital that the most vulnerable have access to care, including LGBTQ Americans, who have long suffered injustice and discrimination that has left them dangerously exposed to health risks.

"The Trump Administration's decision to greenlight anti-LGBTQ discrimination in health care in the middle of a pandemic was an act of senseless and staggering cruelty, made in blatant defiance of our values and a Supreme Court ruling made just a month prior.

"Congressional Democrats together with the Biden Administration are proud to uphold the equal right of every American to access the care that they need to pursue a life of dignity and health. We must now build on this progress and enact the House-passed Equality Act to fully ban anti-LGBTQ discrimination in our nation."
In addition to Equality California, co-plaintiffs in BAGLY v. HHS include Darren Lazor, The Boston Alliance of Gay, Lesbian, Bisexual and Transgender Youth (BAGLY), Callen-Lorde Community Health Center, Campaign for Southern Equality, Equality California, Fenway Health, and Transgender Emergency Fund.
Lazor is a transgender man near Cleveland, Ohio, who experienced numerous counts of discrimination from healthcare providers on the basis of his gender identity from 2012 to 2017. He is a member of Equality California. Plaintiffs are represented by National Women's Law Center (NWLC), the Transgender Law Center (TLC), the Transgender Legal Defense & Education Fund (TLDEF), the Center for Health Law and Policy Innovation (CHLPI) of Harvard Law School and law firm Hogan Lovells.
The lawsuit asserts that the new rule violates the Administrative Procedures Act by being contrary to law, arbitrary and capricious and a violation of the Equal Protection Clause of the 14th Amendment. Notably, it was published on June 19,  just days after the June 15, 2020 U.S. Supreme Court ruling in Bostock v. Clayton County, which found that it is unlawful sex discrimination to fire employees based on sexual orientation or gender identity.
The lawsuit also asserts that the new rule will embolden discrimination and harm LGBTQ+ patients and people seeking reproductive health care, further stigmatize abortion and other pregnancy-related care, harm patients with limited-English proficiency, especially immigrants, and harm people with chronic illnesses, including those living with HIV. The rule will also create confusion about the scope of protections against discrimination under federal law.
Trans people, like plaintiff Darren Lazor, already face disproportionate discrimination in health care settings, including mistreatment by insurers and humiliation and harassment by doctors – problems that are exacerbated for trans people of color and trans people living in rural regions and the U.S. South. In seeking to deny trans people access to the healthcare they need, the Trump Administration had placed trans people, and especially Black trans women, in danger through deliberately harmful governmental action.
"We are thrilled by the news that the Biden-Harris Administration will take initial steps to reverse President Trump's dangerous, discriminatory Rollback Rule, which undermined healthcare nondiscrimination protections critical to the LGBTQ+ community, and trans people in particular," said Equality California Executive Director Rick Chavez Zbur.
"As the world recovers from a global pandemic, it's more important than ever that every American have access to quality, affordable healthcare without fear of harassment and discrimination. We remain hopeful that under Secretary Becerra and Assistant Secretary Levine's leadership, HHS will continue to take further steps to rescind the Trump-era regulation and address the harms that it has caused," he added.