Don't forget: Puerto Rico is still suffering
Will Americans reengage with shortage of medications?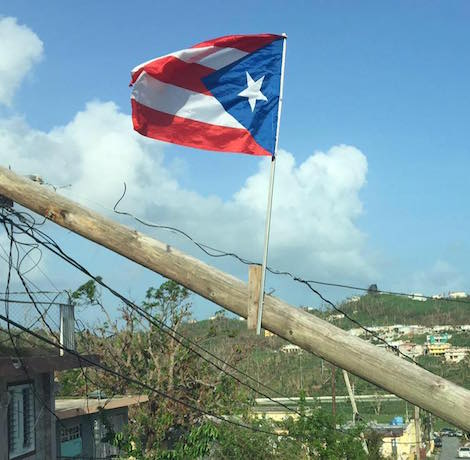 If not for new revelations in the Russia investigation and the horrific mass shooting at the small First Baptist Church in Sutherland Springs, Texas on Sunday, Americans might be talking about the excellent "60 Minutes" episode on the devastation and suffering caused by Category 5 Hurricane Maria on Sept. 20. Puerto Rico was pummeled right up the middle with winds up to 155 miles per hour, leaving most of the island's 3.4 million residents without power.
It's the longest blackout in US history with some areas not expected to receive restored power until March.
Adding to the island's misery—it's the rainy season and at least 250,000 homes have no blue tarps and those with roofs often have blown out windows and doors. And not only has the infrastructure been destroyed, there are so few water filtration units, Americans are getting sick drinking contaminated water from Superfund sites or unfiltered water dirtied with animal urine and feces. Meanwhile, pools of stagnant rain water are generating dangerous mosquitoes while many hospitals are still operating on generators.
And, says Wilfred Labiosa, 46, a gay psychologist and co-founder of Waves Ahead, an organization that works with vulnerable and marginalized communities, Puerto Rico is already bankrupt and the federal government is making recuperating worse with red tape and endless forms. In a phone conversation with the Los Angeles Blade marred by connectivity issues, Labiosa says he has been working with AARP and the Boston Foundation to get help to people outside metropolitan areas, including a lesbian couple with children with no tarp over most of their shaky home, and people with HIV/AIDS and trans people who have difficulty accessing clinics.
Labiosa notes that San Juan Mayor Carmen Yulín Cruz and other mayors had the foresight to stockpile HIV medications. But they will not last forever and HIV patients in the mountains without roads and phones cannot access help.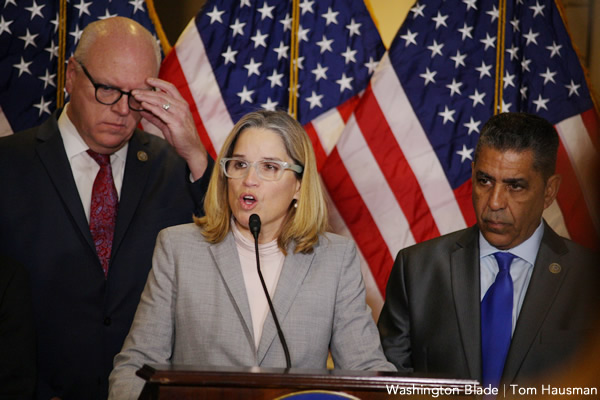 In an interview with the Washington Blade when she was in Washington DC asking for federal assistance, Cruz told Michael K. Lavers:  "We bought a lot of medication which we may or may not be able to get reimbursed for, but who cares. We would have not been able to keep people alive if we had not done that."
The San Juan Department of Health operates a clinic for adults and children with AIDS that is not operating "at its full capacity," but it is "at least dispensing medication to people."
"When you keep dialysis away from people or cancer treatment or AIDS treatments, you're taking away their livelihood," she said. In fact, there is speculation about how many people have died from both the hurricane and the aftermath, with no food, water or medical treatments.
Cruz told Lavers that her government is also working with the AIDS Healthcare Foundation to identify people with HIV/AIDS who need generators and bring them to their homes "in order to keep (them) living with oxygen and so forth." She told the Blade the clinic also gives them food and water when they pick up their medications or see their doctor. "Besides that, we have made sure that they have been called or visited to ensure their livelihood and their safety," said Cruz.
"The American people have been there for us," Cruz told the Washington Blade after the DC press conference. "It has been the federal government that has been slow and inadequate."
She added: "We know the difference between a people with a big heart and a president with a big mouth."
"We're an LGBTTQI-sensitive community in San Juan," Cruz told the Blade. "We are not going to marginalize anybody."
AHF—which has treatment clinics on the island and is still collecting donations for its Power2PR Relief effort—tells the Los Angeles Blade that "staff in AHF's Southern Bureau chartered cargo planes to deliver lifesaving supplies from Miami. In four airlifts over the course of two weeks, AHF delivered 121 power generators and other needed supplies to the island. AHF also sent 40,000 water purification kits and over 100 supply boxes for loved ones and family members of AHF staff on the island. These kits included medications, food, clothing and hygiene supplies."
Ged Kenslea, Senior Director of Communications, says AHF "also sent additional generators, medical supplies, water and other needed items to more hard hit areas across the island where people are suffering and in dire need of assistance."
Labiosa tells the Los Angeles Blade that while metro areas like San Juan are "getting somewhat stable, we're passed survival mode," there is still a dire need for bottled water and water purification kits. Additionally, thanks to a small amount of funding from family and friends on the mainland, Waves Ahead has been able to provide seven blue tarps to homes outside the metro area to prevent rainwater from getting in the home structures still standing.
"It's only a little but at least it's something. But," he asks, "if we can reach these people, why can't the government?"
Labiosa says Waves Ahead has helped 70 families in the mountains get at least some meals and some water since the Category 5 hurricane hit. They have also made deals for roof sealers and pre-made fabricated houses. And with the rainy season and the fact that water drainage happens with electric pumps that are now down—he made a deal with local "all natural" store, Caribbean Soaps, to get low cost Citronella candles and a natural version of "Off" anti-mosquito spray to distribute to everybody.
"There are options available. Why doesn't the government do the same thing I do?" he asks. "We need tarp. We don't need paper towels."
Another service Waves Ahead is providing is just listening to people. "It's hard to survive. So we try to nurture them, too," he says. "There is so much trauma here."
That trauma may spread to the mainland as hospitals start feeling the pinch of drug shortages. The Food and Drug Administration says that pharmaceutical products made in Puerto Rico account for nearly 10 percent of all drugs consumed by Americans, and about 80 firms make medical products there, according to the New York Times.  Roughly 101 prescription drugs are made in Puerto Rico,including drugs for cancer, HIV/AIDS and diabetes.
Two weeks ago, on Oct 23, "Dr. Scott Gottlieb, the commissioner of the Food and Drug Administration, questioned companies' statements that their plants were back in operation: "We understand that manufacturing is running at minimal levels, and certainly far from full production," Dr. Gottlieb said in prepared remarks published Monday by the House Energy and Commerce Committee," The Times reported.
Meanwhile, as the FDA slowly panics, the thing Puerto Ricans fear most is to be lost to America's short attention span.
"Don't give up on us," Labiosa says. "What we are afraid of the most is to be forgotten."
If you would like to help, you can contribute through PayPal using [email protected]. Or you can send a check to their PO Box: Waves Ahead, PO Box 181 Saint Just Station
Saint Just, Puerto Rico.  Or you can call for more information: Call +1 787-902-3778.  Find more information on WaveAhead on Facebook.
To give you an idea of the loss – Puerto Rico before Hurricane Maria and after:
LIFE BEFORE:
LIFE NOW:
Instagram lets Gays against Groomers spread harmful rhetoric
Many of the group's posts violate Instagram's policies against hate speech, harassment, and misinformation, but has gone largely unchecked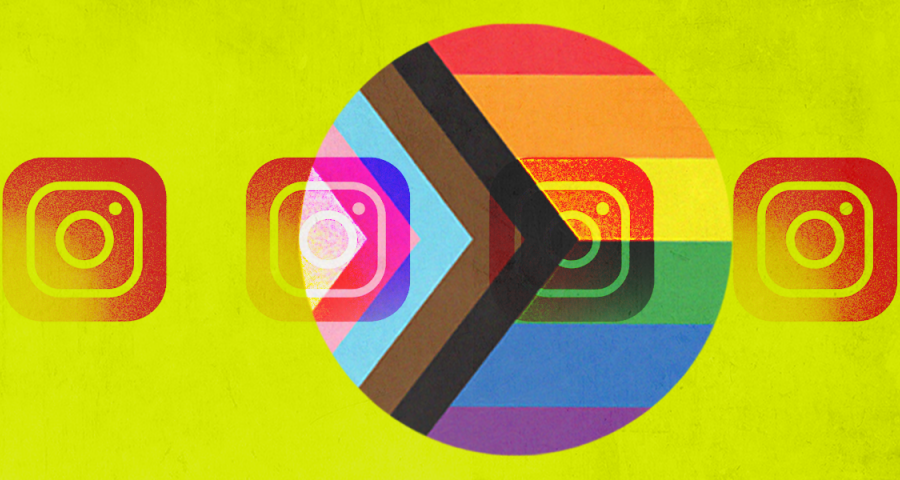 By Camden Carter | WASHINGTON – Meta has allowed anti-LGBTQ group Gays Against Groomers — which falsely frames itself as a grassroots coalition that wants to protect children, but is actually composed of experienced right-wing grifters — to push false narratives about LGBTQ people on its platforms, particularly Instagram. 
Facebook, Instagram, and Threads are some of the few mainstream platforms that have not banned Gays Against Groomers, even though the group seems to have repeatedly violated the platforms' policies, including by repeatedly promoting the anti-LGBTQ "groomer" slur, claiming trans people have mental and moral deficiencies, and spreading misinformation that's been debunked by third-party fact-checkers.
Instagram, in particular, has a history of failing to moderate harmful accounts despite Meta's anti-hate speech and harassment policies. Attacks have often targeted LGBTQ people, whom Meta has repeatedly claimed it is committed to supporting.
Gays Against Groomers maintains Facebook, Instagram, and Threads accounts, but it has been banned or suspended from other platforms:
Meta's policies prohibit users from targeting LGBTQ people with hate speech (including "groomer") and harassment, and it promises to label misinformation:
Meta's policies prohibit users from targeting LGBTQ people with hate speech (including "groomer") and harassment, and it promises to label misinformation:
On Instagram, Gays Against Groomers has repeatedly referred to LGBTQ people as "groomers":
On Instagram, Gays Against Groomers has repeatedly targeted trans people with claims of mental deficiencies:
Gays Against Groomers has repeatedly spread misinformation about gender-affirming care on Instagram, including falsely claiming that it is a form of mutilation or pedophilia:
On Instagram, Gays Against Groomers has repeatedly accused LGBTQ people of having moral deficiencies, including by pushing the right-wing myth that LGBTQ people are embracing pedophilia:
Recycled claims that that LGBTQ people are embracing pedophilia have also been thoroughly debunked, yet Gays Against Groomers has repeatedly pushed this narrative on Instagram:
Gays Against Groomers has also targeted LGBTQ people on Meta's other platforms, Facebook and Threads:
Related:
Grifter Gays: How conspiracy theorists and right-wing operatives created Gays Against Groomers
Instagram is letting accounts promoting hate speech go unchecked
Right-wing LGBTQ influencers switch teams as homophobic video shared by DeSantis campaign draws widespread condemnation
************************************************************************************
The preceding article & research study was previously published by Media Matters for America and is republished with permission.