Has the Weinstein firestorm torched Hollywood's gay House of Cards?
Will collusion be challenged next?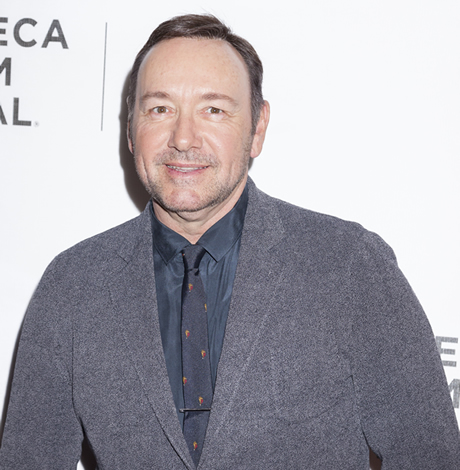 Finally, the victims of sexual harassment and assault are speaking out—and finally people are listening. The latest firestorm exploded Sunday night, Oct. 29, as out actor Anthony Rapp told the world that Oscar-winning actor Kevin Spacey had tried to "seduced" him when Rapp was 14 years old. The Star Trek: Discovery actor, now 46, told Buzzfeed that he had been inspired to come forward by the stories of all the women leveling accusations of sexual abuse and harassment at one-time powerhouse Hollywood producer Harvey Weinstein.
"And not to simply air a grievance," Rapp told Buzzfeed News, "but to try to shine another light on the decades of behavior that have been allowed to continue because many people, including myself, being silent. … I'm feeling really awake to the moment that we're living in, and I'm hopeful that this can make a difference."
Rapp said Spacey, then-26, invited the young Broadway actor to a party at his New York apartment in 1986. Finding himself alone in Spacey's bedroom after all the other guests had gone, Rapp recalled that Spacey "sort of stood in the doorway, kind of swaying. My impression when he came in the room was that he was drunk."
Without a word, Rapp recalled, Spacey "picked me up like a groom picks up the bride over the threshold. But I don't, like, squirm away initially, because I'm like, 'What's going on?' And then he lays down on top of me."

"He was trying to seduce me," Rapp said. "I don't know if I would have used that language. But I was aware that he was trying to get with me sexually."

Spacey's response was immediate. He apologized and came out. "I'm beyond horrified to hear his story. I honestly do not remember the encounter, it would have been over 30 years ago. But if I did behave then as he describes, I owe him the sincerest apology for what would have been deeply inappropriate drunken behavior, and I am sorry for the feelings he describes having carried with him all these years," Spacey wrote on Twitter.
"This story has encouraged me to address other things about my life. I know that there are stories out there about me, and that some have been fueled by the fact that I have been so protective of my own privacy," Spacey said, adding "I now chose to live as a gay man."
Spacey was not welcome with open arms. "Nope to Kevin Spacey's statement. Nope. There's no amount of drunk or closeted that explains away assaulting a 14 year old child," Dan Savage wrote on Twitter.
Others were furious that Spacey's revelation of his sexual orientation seemed designed to distract from the allegation.  
"It is deeply sad and troubling that this is how kevin spacey has chosen to come out. not by standing up as a point of pride – in the light of all his many awards and accomplishments – thus inspiring tens of thousands of struggling LGBTQ kids around the world. but as a calculated manipulation to deflect attention from the very serious accusation that he attempted to molest one," out actor Zachary Quinto posted on his Twitter page. "victim's voices are the ones that deserve to be heard,"
In the wake of the Weinstein sexual abuse allegations, the reaction to Spacey has been swift. "Anthony Rapp's story is deeply troubling. During the time I worked with Kevin Spacey on 'House of Cards,' I neither witnessed nor was aware of any inappropriate behavior on set or off. That said, I take reports of such behavior seriously and this is no exception. I feel for Mr. Rapp and I support his courage," said "House of Cards" creator Beau Willimon.
On Monday, Netflix cancelled "House of Cards" after the upcoming sixth season, which is currently filming in Maryland. The decision made prior to the Spacey scandal.
But Hollywood—not just gay Hollywood—has kept this man's open secret for years, not just that he is gay but that he allegedly is prone to sexual harassment. During a conversation about when the "gay shoe will drop" after the raft of stories about heterosexual sexual harassment, a young straight actress said unprompted: "Oh, you mean Kevin Spacey? I have a lot of friends who've been harassed by him." They haven't come forward, she said, because they fear retribution, denial of jobs and that they will be labeled within the Hollywood community as "complainers."
People are starting to come forward now. Victoria Featherstone, artistic director of the Royal Court Theatre, was asked if she was aware of Spacey's conduct when he served as artistic director of the Old Vic in London.

"I think that many people in the theatre and in the creative industries have been aware of many stories of many people over a lot of years, and Kevin Spacey would be one of the people that people have had concerns about, yes," she told Radio 4 in England.

Nadine West tweeted: "KS groped my young male friend when they were both working at the Old Vic. Was apparently always known as one to avoid. Sadly unsurprised."

More than two weeks ago, former Boston WCVB-TV news anchor Heather Unruh tweeted about Spacey attacking a friend: "The #weinsteinscandal has emboldened me … I was a Kevin Spacey fan until he assaulted a loved one. Time the dominoes fell."

Those dominoes might well include not only the powerful but the power brokers, as well. "Managers, agents, publicists—they're all just pimps," says the straight young actress who's taking a break from her career because of sexual harassment.

Out actor/playwright Michael Kearns told the Los Angeles Blade that Hollywood is "a scalding cauldron of collusion," with scores of players who participate in the straight-gay charade.

"What's troubling is that a number of Hollywood power brokers treat homosexuality as a 'sin' or 'immoral' or an 'abnormality' that somehow is to be hidden; they categorize it as a career killer which could result in a loss of box office billing or revenue," he says. "But they have skin in the game (usually financial) so they collude.  They lie, betray, falsify; they are the immoral ones."

When Spacey was "trolling the halls at Burke Williams, camouflaging himself by putting the hood of his bathrobe up over his head, he was not exactly embracing his gayness," Kearns said. "And when he got in the massage room, alone with the masseur, Spacey insisted on positioning himself for something other than a 'legit massage.' Is that harassment? It occurred enough times, according to my very reliable source, that he was thrown out of the West Hollywood location and relegated to Santa Monica (where there were more issues reported). Even in this case, Spacey was being protected by moving him rather than really confronting this issue. Collusion."
Collusion to ignore sexual harassment happens in all venues, wherever there are power struggles.

"Hercules" star Kevin Sorbo alleged that fashion designer Gianni Versace sexually harassed him in 1984, specifically because he was a straight "man's man." Sorbo said he refused Versace's advances and the two remained friends. Sorbo continued to model for Versace but he didn't get a major campaign he'd hoped for. "Casting couches have always been around. I don't play that game, nor do I care to," he told The Hollywood Reporter.

African American actor Terry Crews took to Twitter on Oct. 10 to tell his own story of a "high level Hollywood executive" at an entertainment industry event in 2016 who "groped my privates." He thought about confronting the man, who "grinned like a jerk," but then the "Brooklyn Nine-Nine" actor thought of the possible headline: "240 lbs. Black Man stomps out Hollywood Honcho." He assumed he would go to jail so instead he and his wife just left the party.

The next day, the Hollywood Honcho called to apologize, "but never really explained why he did what he did," Crews said. "I decided not to take it further because I didn't want to be ostracized — par for the course when the predator has power and influence."
Crews continued on Twitter: "I let it go. And I understand why many women who this happens to let it go," spelling out the scenario: "Who's going 2 believe you? (few) What r the repercussions?(many) Do u want 2 work again? (Yes) R you prepared 2b ostracized?(No)."
Crews got 43,16043,160 likes and 9,8199,819 Retweets.
The next night, "Dawson's Creek" star James Van Der Beek, now 40, took to Twitter to announce that he, too, had been sexually harassed. "I've had my ass grabbed by older, powerful men, I've had them corner me in inappropriate sexual conversations when I was much younger," Van Der Beek tweeted. "I understand the unwarranted shame, powerlessness & inability to blow the whistle. There's a power dynamic that feels impossible to overcome."
Van Der Beek's last tweet received 12,57312,573 likes and 3,3083,308 Retweets.

The current list of alleged sexual abusers—to which Spacey will be added—contains few names of prominent bi/gay men—other than APA agent Tyler Grasham. Grasham, who was fired on Oct. 20 after allegations from filmmaker Blaise Godbe Lipman that decades ago Grasham "fed" him alcohol and sexually assaulted him. Four other young other men came forward alleging sexual misconduct, as well, prompting important clients to leave the agency. Late Sunday, The Wrap reported that actor Tyler Cornell, 20, filed an LAPD police report Oct. 27, accusing Grasham of sodomizing him earlier this year.

Former 80s child star Corey Feldman has also reemerged with promises of exposing a Hollywood pedophile ring that he says abused him and raped his best friend, actor Corey Haim, when Haim was 11. (Haim died at age 38 in 2010, apparently of an accidental drug overdose.) However, Feldman wants $10 million to fund a film and provide him with security protection before he'll name names, which Matt Lauer called out during an Oct. 30 interview with Feldman on the "Today" show.

Before Feldman's appearance, the Washington Post reported  that "Lauer read a statement from Judy Haim (Corey's mother), who told NBC News that if Feldman decides to expose abusers now 'for the sake of more victims, I'll be 100 percent behind that. But if he's waiting to release the names in the movie, I don't support that. He doesn't need $10 million to do it.'

During a subsequent interview with Megyn Kelly, Feldman gave up one name—talent manager Marty Weiss. However, Feldman had already talked about Weiss in his 2013 memoir "Coreyography" and Weiss was featured in the documentary "An Open Secret" about alleged pedophilia and ephebophilia in Hollywood. Feldman also "hinted at another person as well, saying it was a man who ran 'a child's club in Hollywood' and now works for the L.A. Dodgers," the Post reports, without immediate follow up.

"An Open Secret" (now free on Vimeo) is a harrowing and powerful 2015 documentary by Amy Berg that focuses on how male managers, agents, and publicists inflict abuse on young, male clients. Central to the film are the Hollywood power players and the star-crazed boys and young men at the Digital Entertainment Network (DEN) in the Tech-Boom days of the late 1990s.  As an in-depth story in the Hollywood Reporter noted: "a wide swath of gay Hollywood flocked to the 12,616-square-foot Encino mansion that 40-something Marc Collins-Rector shared with Chad Shackley, a Michigan man in his mid-20s who had lived with Collins-Rector since dropping out of high school at 16; and Brock Pierce, a teenage actor who had appeared in Disney's The Mighty Ducks movies.

Anticipating the day that programming would be delivered online, Collins-Rector was an early Internet mogul with money to spend."

The DEN party scene was considered an advantage to career advancement. But, Los Angeles Times reporter Dawn C. Chmielewski says in the film, "The power dynamic is tilted. You have an adult who's preying on the child, who's manipulating the child. They tell me in interviews they're afraid of professional reprisals and they're fearful of never working again" if they complain.

The pressure on children is extraordinary. "Once you are eight, you are responsible for your own career," casting director Krisha Bullock says in the film.  

In 2011, Chmielewski reported on how casting directors are rarely vetted. "The industry has to recognize we have any number of predators who have insinuated themselves into the world of children. They are dance teachers, drama teachers, gymnastics teachers, coaches — as we have seen at Penn State," Paul Petersen, a former child actor ("The Donna Reed Show") who founded A Minor Consideration, a nonprofit advocacy group for young performers, told her. "And no one is doing any checking."

"There will always be a steady stream of kids who want to be famous," Occidental College Professor Caroline Heldman says in the film. And "parents who push their children in this industry. If we don't speak out about it, then we are part of the problem because we are contributing to a culture that normalizes this. And by normalizing something, it becomes invisible as a problem."

And, says one impacted parent: "It's Hollywood. People do what they want in Hollywood. And if you're a big enough star, or big enough director or you making enough money for these people, you can do whatever you want."

Echoes of "Apprentice" Reality TV star and future President Donald Trump to "Access Hollywood" host Billy Bush in a video released on Oct. 8, 2016 by the Washington Post. "You know I'm automatically attracted to beautiful — I just start kissing them. It's like a magnet. Just kiss. I don't even wait. And when you're a star, they let you do it. You can do anything."

"Whatever you want," says Bush. "Grab them by the pussy," Trump says. "You can do anything."

While examining the alleged sexual manipulation by Marc Collins-Rector and his cohorts at DEN, "An Open Secret" also seems to implicate investors in the new tech start-up, including "X-Men" director Bryan Singer; TV executive Garth Ancier; former Disney executive David Neuman, who worked for DEN; and producer Gary Goddard." Also briefly pictured in the film are mogul investor David Geffen and Michael Huffington, as well as others who attended the parties. Director Randal Kleiser is pictured working on a DEN internet production.

But while experts in the film say the investors and partygoers should have known what was going on at the DEN estate, proximity and guilt by association doesn't mean actual guilt. The LAPD made no arrests.

Nonetheless, 15 years after he claims he was drugged and forced to have sex at age 15 at the Encino estate and in Hawaii, Michael Egan III filed a lawsuit against Singer, Ancier, Neuman and Goddard. All vigorously denied the allegations and Singer produced receipts to show he wasn't in Hawaii on the dates Egan cited. Egan dropped the suits in June 2015, with his lawyers forced to pay seven figures in a countersuit and issue public apologies.

"I believe that I participated in making what I now know to be untrue and provably false allegations against you," attorney Jeffrey Herman wrote in a letter to Neuman and Ancier. "Had I known what I learned after filing the lawsuits, I would never have filed these claims against you. I deeply regret the pain, suffering and damages the lawsuits and publicity have caused you, and your family, friends and colleagues."

Egan dropped his lawsuit against Singer in August 2014 when his two attorneys withdrew.

The publicity surrounding the lawsuits, as with the backlash against Spacey, exacerbates the vampire myth of the gay sexual predator—a staple of anti-LGBT diatribes.

"The term pedophilia is sometimes used to tar everybody with the same brush," Dr. Jack Drescher, Clinical Professor of Psychiatry at Columbia University, tells The LA Blade. " "Historically, people who are against homosexuality have often associated homosexuality with pedophilia."

Drescher points to the idea that "a gay teacher would be dangerous to young students because they're gay. That's a common belief system among people who don't know gay people or who are deliberately trying to confuse homosexuality with attraction to young people."  Anita Bryant's 1977 crusade to "Save Our Children," for instance, argued that "gay people are predators, that pedophiles are predators. It's an easy way to categorize the universe to lump everybody together."

Drescher notes that pedophilia is a psychiatric disorder so sexual attraction to post-pubescent youth is more of a legal issue. "There was a time when the age of consent was much younger. At the beginning of the 20th century, states began elevating the age of consent. It used to be very young," he says. "Now we as a culture don't believe that people under a certain age have the legal right to give consent. So a person who's an adult above the age of 18 who has sexual relationships with a person who, depending on the state, is below that age is guilty of statutory rape. It's not that the younger person wasn't consenting. The state is saying they don't have a legal right to give consent."

Age of consent laws vary from state to state, with 30 states setting the age of consent at 16. Hawaii only changed their age of consent law from 14 to 16 in 2001.

While noting that—in the early days of sexual liberation, gay rights pioneer Harry Hay advocated for lowering the age of consent to 14, as he claimed it was in England (for gay men, it was actually 18 in 1994). But, Drescher says, "at this historic moment, the LGBT civil rights movement does not embrace people who are attracted to minors. Part of the legitimization of the movement that has fought for marriage and service in the military is kind of aligning itself with conventional middle class values regarding age of consent. Harry Hay was very much engaged in the sexual revolution of another era. But the gay rights movement is not really about the sexual revolution any more, in my opinion."

 Several Hollywood insiders say they have never heard of a pedophilia ring in the gay community. However, ephebophilia—adult sexual attraction to post-pubescent youth between the ages of 14 to 18— is another matter.  

But sexual harassment and sexual abuse have more to do with the "economics of consent" as played out in sexual dynamics, especially in Hollywood.

"The things that happen in hotel rooms and board rooms all over the world (and in every industry) between women seeking employment or trying to keep employment and men holding the power to grant it or take it away exist in a gray zone where words like 'consent' cannot fully capture the complexity of the encounter," actress, producer Brit Marling writes in The Atlantic. "Because consent is a function of power. You have to have a modicum of power to give it. In many cases women do not have that power because their livelihood is in jeopardy and because they are the gender that is oppressed by a daily, invisible war waged against all that is feminine—women and humans who behave or dress or think or feel or look feminine."

A reckoning may be on the horizon. Sexual harassment has become an issue in the California Senate race in 2018.  Expect to hear the words "complicit" and "collusion" a lot more this coming year.
LeVar Burton will lead this year's Banned Books Week
Burton is the first actor to serve as honorary chair of Banned Books Week which takes place October 1–7, 2023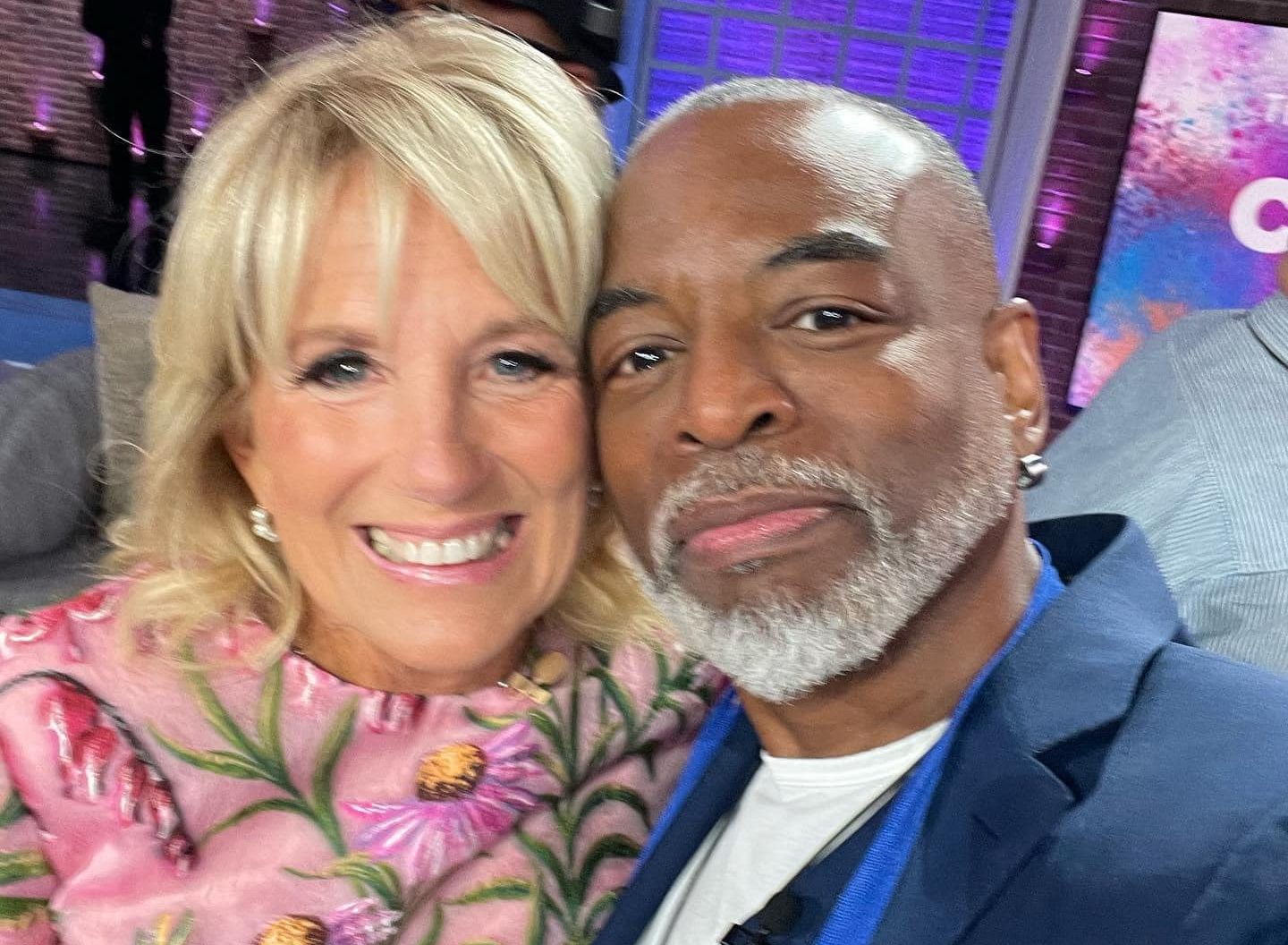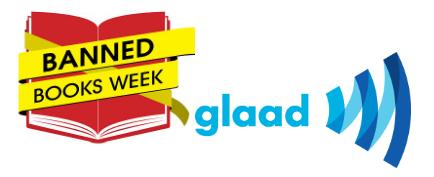 NEW YORK – Beloved reading advocate, writer, and television and film star LeVar Burton will lead this year's Banned Books Week, which takes place October 1–7, 2023. Burton is the first actor to serve as honorary chair of Banned Books Week, an annual weeklong event that highlights the value of free and open access to information and brings together the entire book community in shared support of the freedom to seek and to express ideas.
Recognizable for his groundbreaking roles in the landmark television series Roots and the Star Trek franchise, Burton's work as a literacy advocate has inspired generations. Many in the book community can trace their love of reading and advocacy for the right to read to Burton's treasured PBS children's series Reading Rainbow. Burton has continued to inspire readers with the enormously popular LeVar Burton Reads podcast. A long-time champion for reading and access to books, Burton executive produced The Right to Read, an award-winning 2023 documentary film that positions the literacy crisis in America as a civil rights issue.
"Books bring us together. They teach us about the world and each other. The ability to read and access books is a fundamental right, and a necessity for life-long success," says Burton. "But books are under attack. They're being removed from libraries and schools. Shelves have been emptied because of a small number of people and their misguided efforts toward censorship. Public advocacy campaigns like Banned Books Week are essential to helping people understand the scope of book censorship and what they can do to fight it. I'm honored to lead Banned Books Week 2023."
GLAAD is a Banned Books Week Coalition contributor. The majority of recent book bans and challenges have targeted books by and about LGBTQ people, and all people of color. This morning the American Library Association reported a 20% increase in attempts to censor library materials from the previous year, with nearly 700 challenges in the first eight months of 2023.
"LeVar Burton's longstanding commitment to literacy and to elevating all readers make him a fantastic choice to lead Banned Books Week," says GLAAD President and CEO, Sarah Kate Ellis. "As LGBTQ books and people come under unprecedented attack, who better than the host of the beloved Reading Rainbow to remind us how books strengthen us, connect us, and make the world a more expansive and beautiful place. We need every voice to speak up for all parents, youth and families and the fundamental freedom to read and belong."
Burton will headline a live virtual conversation with Banned Books Week Youth Honorary Chair Da'Taeveyon Daniels about censorship and advocacy at 8:00 p.m. ET on Wednesday, October 4. The event will stream live on Instagram (@banned_books_week).
Visit BannedBooksWeek.org for more details.
The American Library Association's (ALA) Office for Intellectual Freedom documented an unparalleled increase in attempts to remove books and other materials from libraries and schools in 2022: 1,269 demands to censor library books and resources, the highest number of attempted book bans since ALA began compiling censorship data more than 20 years ago. These demands targeted 2,571 unique titles, a 38% increase over the previous year.
Since it was founded in 1982, Banned Books Week has drawn attention to the attempts to remove books and other materials from libraries, schools, and bookstores. The 2023 Banned Books Week theme "Let Freedom Read" is a call to action about the urgent need to defend the right to read and to support the community of readers, library staff, educators, authors, publishers, and booksellers.
Saturday, October 7, will mark Let Freedom Read Day, a day of action against censorship. From calling decision-makers to checking out or buying banned books, to writing letters and more, everyone is encouraged to do at least one thing to defend the right to read and to speak on behalf of those who ensure access to information.
For information about ways to participate and resources, visit bannedbooksweek.org/let-freedom-read-day/.
Visit BannedBooksWeek.org for information about Burton's event and other programs, ways to participate, and promotional materials. Follow Banned Books Week on social media (@BannedBooksWeek on X and Facebook, @banned_books_week on Instagram) for the latest updates.
About LeVar Burton
LeVar Burton is an actor, director, producer, and podcaster whose decades-long work includes Roots, Star Trek: The Next Generation, and Reading Rainbow. He is the honored recipient of seven NAACP Awards, a Peabody, a Grammy, and 15 Emmys, including a Lifetime Achievement Award at the Inaugural Children's & Family Emmys.
As a lifelong literacy advocate, Burton has dedicated decades to encouraging children to read. In 2023, Burton premiered his first documentary, The Right to Read, a film that positions the literacy crisis in America as a civil rights issue. The Right to Read was officially selected at the Santa Barbara International Film Festival and SXSW Edu.
Burton continues to exercise his passion for storytelling as the award-winning author of Aftermath, The Rhino Who Swallowed a Storm, and A Kids Book About Imagination. He launched his first book club with Fable, a digital book club community, and partnered with Masterclass to share the power of storytelling.
His production company, LeVar Burton Entertainment (LBE), develops projects in the film, television, podcasting, and publishing space to share stories that foster empathy, champion diversity, and build community.
Now in its 12th season, the enormously popular LeVar Burton Reads podcast has over 175 episodes in its catalog, boasting 25 million downloads. LBE's first Kids & Family podcast, Sound Detectives, will debut on Stitcher in November 2023.
As a pop culture icon, Burton has the unique ability to reach all ages, ethnicities, and socioeconomic groups, communicating to a large fan base that is highly engaged and motivated to embrace his message.
About the Banned Books Week Coalition
The Banned Books Week Coalition is an international alliance of diverse organizations joined by a commitment to increase awareness of the annual celebration of the freedom to read. The Coalition seeks to engage various communities and inspire participation in Banned Books Week through education, advocacy, and the creation of programming about the problem of book censorship.
The Banned Books Week Coalition includes American Booksellers for Free Expression, American Library Association, Amnesty International USA, Association of University Presses, Banned Books Week Sweden (a collaboration between Sweden PEN and the Dawit Isaak Library), Children's Book Council, Comic Book Legal Defense Fund, Foundation for Individual Rights and Expression, Freedom to Read Foundation, Little Free Library, National Book Foundation, National Coalition Against Censorship, National Council of Teachers of English, PEN America, People for the American Way Foundation, and PFLAG. Contributors include American Society of Journalists and Authors, Authors Guild, Index on Censorship, GLAAD, and Project Censored. Banned Books Week is endorsed by the Center for the Book in the Library of Congress and receives generous support from HarperCollins and Penguin Random House.
GLAAD
For more information, please visit www.glaad.org or connect with GLAAD on Facebook and Twitter.