U.S. diplomat speaks at Costa Rica same-sex marriage conference
State Department seeks to highlight pro-LGBTI efforts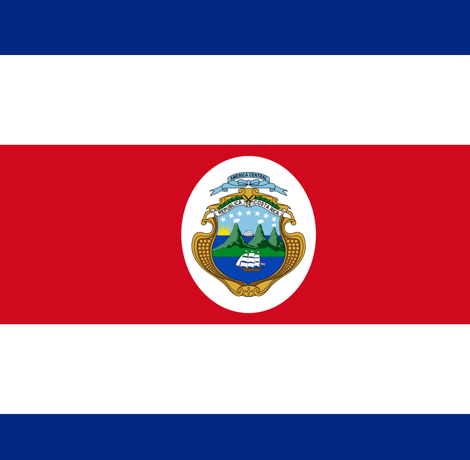 SAN JOSE, Costa Rica — An official with the U.S. Embassy in Costa Rica on Thursday stressed the U.S. continues to support the rights of LGBT and intersex people around the world.
"Our government has a strong commitment to support the rights of lesbian, gay, bisexual, transgender and intersex people," said Eric Catalfamo at the opening of the Civil Marriage Equality Congress that is taking place at the Inter-American Institute of Human Rights in the Costa Rican capital of San José.
Catalfamo, who spoke on behalf of U.S. Ambassador to Costa Rica Sharon Day, said the embassy continues to work with Costa Rican LGBT rights advocates.
He noted embassy personnel took part in San José's 2016 Pride march, which included a tribute to the 49 people who were killed inside the Pulse nightclub on June 12, 2016. Catalfamo also pointed out the embassy flies the rainbow flag throughout the month of June.
Catalfamo in his speech noted he himself is gay and cited Secretary of State Rex Tillerson's Pride month statement in which he said, among other things, the State Department and the U.S. "will continue to support the human rights of LGBTI persons together with like-minded governments, businesses and civil society organizations globally."
"The dignity and equality of everyone is engrained into the constitutional, fundamental principles of the U.S.," said Catalfamo, referring to the statement.
Catalfamo also highlighted efforts to secure marriage rights for same-sex couples in the U.S. that culminated with the 2015 Obergefell decision that allowed gays and lesbians to tie the knot throughout the country.
Conference is 'very important'
Hundreds of activists from across the Western Hemisphere are expected to attend the three-day conference, which is the first of its kind in Latin America that focuses exclusively on marriage rights for same-sex couples.
Herman Duarte of Fundación Igualitos, a Costa Rica-based group that advocates for marriage rights for same-sex couples, organized the conference alongside HduarteLex, his law firm that fights discrimination based on sexual orientation. Two Costa Rican advocacy groups — Acceder and Asociación Costarricense de Derecho International — are also co-hosting the gathering that Catalfamo described as "very important."
Catalfamo spoke alongside Swiss Ambassador to Costa Rica Mirko Giulietti, Dutch Ambassador to Costa Rica Peter Hof, Alice Shackelford of the U.N. and Bertrand-Xavier Asselin of the Canadian Embassy in Costa Rica. Duarte and Evan Wolfson, founder of Freedom to Marry, also took part in the conference's opening panel.
State Department seeks to highlight pro-LGBTI efforts
The conference is taking place a year after President Trump's election.
The State Department and its personnel continue to work with LGBT and intersex rights advocates around the world, even though many of them have become increasingly critical of U.S. foreign policy under the Trump administration.
Tillerson in August told U.S. Sen. Bob Corker (R-Tenn.) — who chairs the Senate Foreign Relations Committee — the special U.S. envoy for the rights of LGBT and intersex people will remain in place under a State Department overhaul. Deputy Assistant Secretary of the State Department's Bureau of Democracy, Human Rights and Labor Randy Berry — a career Foreign Service officer who former Secretary of State John Kerry named to the position in 2015 — remains at the State Department.
The State Department in recent weeks has publicly condemned the ongoing anti-LGBT crackdowns in Egypt and Azerbaijan.
Reports indicate Tillerson over the summer raised the ongoing crackdown against LGBT Chechens in a letter to Russian Foreign Minister Sergey Lavrov. U.S. Ambassador to the U.N. Nikki Haley and State Department spokesperson Heather Nauert have both publicly condemned the crackdown, but Tillerson and Trump has yet to do so.
The U.S. last month led efforts to block the removal of a reference to discrimination that includes sexual orientation from an Olympics resolution at the U.N. The U.S. on Sept. 29 voted against a U.N. Human Rights Council resolution that includes a provision condemning the death penalty for those found guilty of committing consensual same-sex sexual acts.
An American official told the Washington Blade after the vote the U.S. "did support language in the resolution against the discriminatory use of the death penalty based on an individual's sexual orientation or gender identity, while also requesting changes to make the larger resolution in accordance with U.S. law" that says the death penalty is legal. The official noted the resolution's main sponsors "did not take those edits onboard, so we were unable to support the larger resolution, which called for a global moratorium on the death penalty, in spite of the fact that it included parts that we support."
The State Department on Oct. 26 issued a statement that acknowledged Intersex Awareness Day. Nauert a week earlier promoted Spirit Day, which is a campaign that seeks to combat bullying.
Marjorie Taylor Greene tweets homophobic attack on Sen. Wiener
"Greene is a toxic person & embodies why the MAGA movement is dangerous, a threat to our democracy & to the personal safety of LGBTQ people"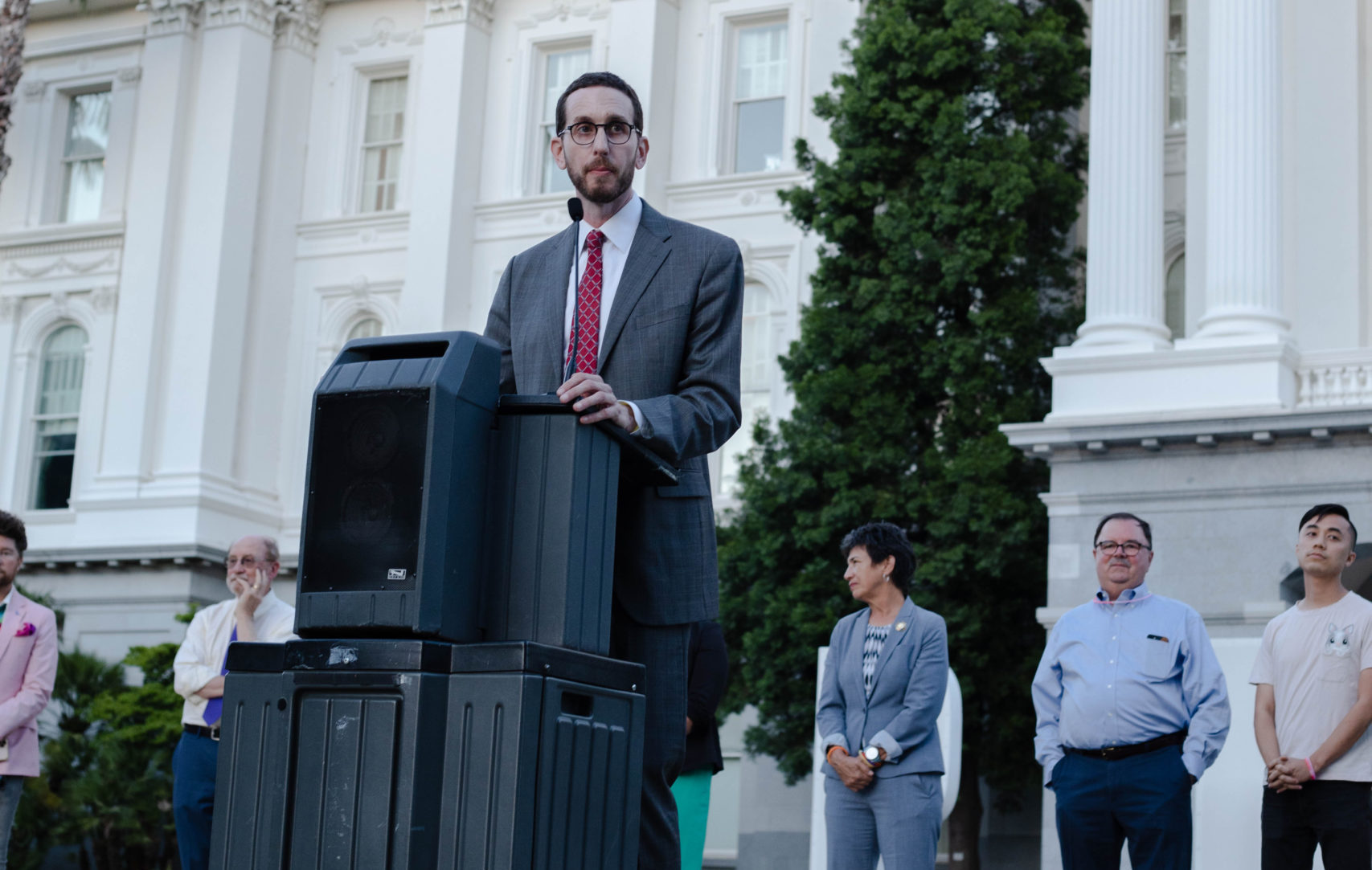 LOS ANGELES – Far-right Republican U.S. Rep. Marjorie Taylor Greene attacked Calif. State Sen. Scott Wiener, (D-San Francisco) on Tuesday after Wiener made a point of calling out use of the word "groomer," as the abusive reaction and fallout from right-wing sources regarding the mass-shooting at Club Q in Colorado Springs, continues to ratchet up against the LGBTQ+ community.
"The word "groomer" is categorically an anti-LGBTQ hate word. It's super homophobic/transphobic. It plays into the slander that LGBTQ people are pedophiles. It's no different than calling someone a fagg*t. If you call someone groomer, you're inciting violence against LGBTQ people," Wiener stated in his tweet.
Quoting Wiener's tweet the far-right MAGA Georgia congresswoman called the Senator a "communist" questioning Wiener's loyalty and service to both the State of California and the U.S. she then went on to accuse Wiener of being a "groomer" implying that the Senator was a predator of minors for sexual purposes:
"Pass my Protect Children's Innocence Act to stop communist groomers like this from using state government power to take children away from their parents to allow a for-profit medical industry to chop off these confused children's genitals before they are even old enough to vote."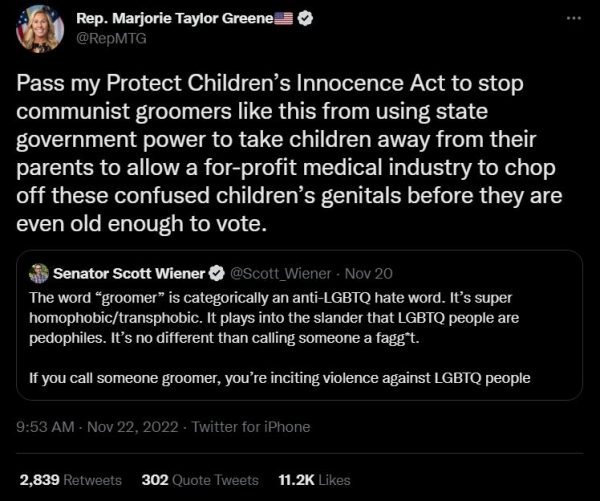 In an emailed statement, Senator Wiener responded to the homophobic attack by the Georgia Republican:
"The same day Elon Musk reinstated QAnon extremist Marjorie Taylor Greene, she launched a vile homophobic attack on me because of my vocal advocacy in response to the Club Q slaughter. When Greene has attacked me in the past, threats against me have typically increased. She is a toxic person and embodies why the MAGA movement is so dangerous. Green is a threat to our democracy and to the personal safety of LGBTQ people."
The term 'groomer' is considered highly offensive as it broadly brushstroke paints LGBTQ+ people as child molesters.
The definition according to the Urban online dictionary:
1 (the crime definition): An adult that builds a sense of trust with a minor to exploit and/or abuse them, typically (but not always) in a sexual manner. This is a crime, and it also causes harm to the minor.
2 (in US politics): What republican politicians and supporters refer to LGBTQIA+ people and their allies as, to manipulate their audience to pass anti-LGBTQIA+ legislation. This is targeting and harming LGBTQIA+ people and the people using the word in this manner typically are (or have connections with those who are) actual groomers.
National Public Radio, (NPR) reported this past May the Movement Advancement Project's executive director, Ineke Mushovic, pointed out:
"What the far right often does is they engage people's reptilian brains, the fight-or-flight instinct," says Mushovic. "And so it behooves far-right conservatives to put people in a state of fear, because then they're reactive. They don't support change."
The "grooming" narrative, Mushovic added, "taps into this primal sense of fear and this kind of parental protective instinct. But we know it's a completely false narrative."
The "grooming" narrative has been actively promoted by conservative activist Christopher Rufo, and Daily Wire pundit and transphobe Matt Walsh who have both attacked gender affirming care in their assaults on the LGBTQ+ community.
It took three days after the mass shooting at Club Q for the Daily Wire's Matt Walsh to blame the victims for the massacre. pic.twitter.com/08kitTdpMt

— Ari Drennen (@AriDrennen) November 22, 2022
Green's H.R.8731 – Protect Children's Innocence Act, was introduced this past August 19 and has forty-nine Republican members listed as co-sponsors. The language as introduced stated targets primarily Trans youth healthcare and targets colleges and universities from "offering instruction in gender affirming care:"
This bill places restrictions on the provision of gender affirming care. Gender affirming care includes performing surgery, administering medication, or performing other procedures for the purpose of changing the body of an individual to correspond to a sex that differs from the individual's biological sex.
Specifically, the bill makes it a felony to perform any gender affirming care on a minor and it permits a minor on whom such care is performed to bring a civil action against each individual who provided the care.
Additionally, the bill prohibits the use of federal funds for gender affirming care or for health insurance that covers such care. Such care may not be provided in a federal health care facility or by a federal employee. The bill also prohibits qualified health plans from including coverage for gender affirming care. Further, plans that include coverage for such care are not eligible for federal subsidies. […]