November 10, 2017 at 4:22 pm PST | by Troy Masters
Why our "Best Of" matters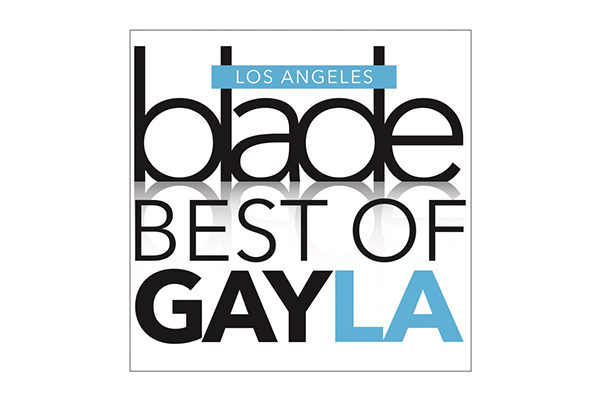 The Los Angeles Blade's inaugural Best Of Gay LA issue and celebratory companion event is an opportunity for our most engaged readers to give us direct feedback about their interests and spending, their favorite brands, leaders and businesses that capture their attention.
More than 8,000 readers of the Los Angeles Blade nominated dozens of companies, organizations and individuals in 25 categories. When the nominees — the top five vote-getters in each category — were announced via social media, many nominees promoted themselves and the result was our Best Of.
Many of our readers, not surprisingly, were in the local West Hollywood area, but a number of national brands and city-wide personalities and groups won in their category.
What we learned is that brand (or name) recognition matters but that it does not always translate into sustained community support. For instance, we know that the vote indicated both BMW and Mercedes dealerships in the area benefited from the prominence of their brands, but who would win? Which dealership? We learned that our readers are aspirational, but practical — they seek out the brands that have supported their community and those that continually interface with the LGBTQ local market.
"Top of mind" status is critical. Local identity is key.
Within a two-mile radius of Fairfax Avenue and Santa Monica Boulevard, more than 70 percent of residents are LGBTQ and there are hundreds, perhaps thousands, of businesses. Yet only a handful appear to have their attention. This community rewards presence with consumer loyalty — marketing and advertising to this vital local niche truly does appear to matter.
The Best Of contest was held so that we could learn about our readers' habits and preferences so that we could become a more effective and responsive local publication, one where readers can express appreciation for the people, organizations and businesses that want their business.
Our Best of Contest is not just a prime marketing opportunity for local brands, it is an effective way to deeply connect with a powerful demographic with unparalleled disposable income.
Los Angeles Blade readers have responded and we look forward to the Best of Gay LA Readers Choice Awards party at Sur Restaurant and Lounge on January 26 at 5:30 to 8 PM.
In attendance will be top echelon LGBT non-profit leaders, politicians from the Los Angeles area, advocates and activists, regular community members and a couple of surprise celebrities. There will be entertainment, a cash bar, food and hopefully you.
No business or brand who wants to benefit from exposure to this critical local consumer segment can afford to miss this fantastic opportunity.
About the Los Angeles Blade:
The Los Angeles Blade is the only LGBTQ owned newspaper in Los Angeles and we strive to be among the most influential LGBTQ publications nationally. We also publish the Washington Blade in DC and publisher Troy Masters is founder of New York City's LGBTQ newspaper, Gay City News.
The publication is the Los Angeles member of the National LGBT Media Association, a prestigious publishing association comprised of the nation's top-tier market LGBTQ newspapers.
— For more information contact Publisher Troy Masters at tmasters@losangelesblade.com