America the molested
Sexual harassment firestorm sweeps the country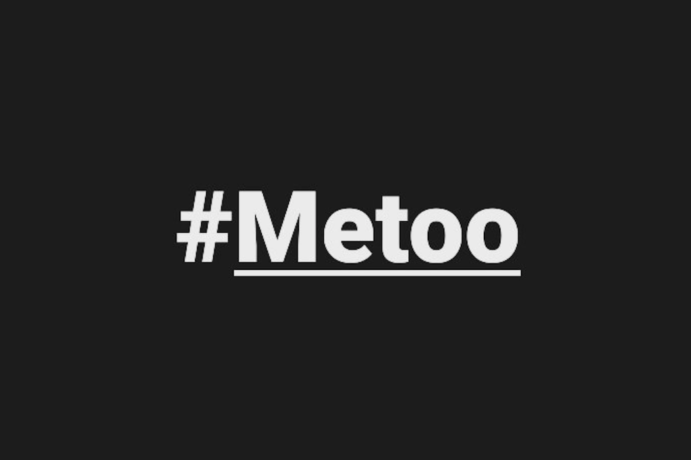 It started with a joke at a small comedy club in Philadelphia on Oct. 16, 2014, a night that will live in infamy. Hannibal Buress' riff on his disgust for moralizer Bill Cosby was part of his act. "I can talk down to you because I had a successful sitcom," Buress said, mimicking America's once beloved TV dad. "Yeah, but you raped women, Bill Cosby. So, brings you down a couple notches." The joke went viral and scores of women accusers started coming out of the shadows.
A match was lit. Hollywood's "casting couch" was set on fire, inspiring more and more women—and men—from all walks of life to come forward to tell their #MeToo stories. And the stories haven't stopped, pounding away at the pillars of established male privilege, exposing the "normalcy" of economic leverage and alleged moral corruption among "good" men like Bill Cosby, George Takei and Alabama Judge Roy Moore.
And suddenly, the pillars toppled. Fox News media kingpin Roger Ailes and Fox's $100 million TV host Bill O'Reilly were knocked down by irrepressible former Fox anchor Gretchen Carlson. And since the New York Times and the New Yorker exposed numerous victims, massive payouts and secret cover-ups for serial sexual harasser Hollywood mogul Harvey Weinstein, the entertainment industry has been quaking in its high noon boots.
Weinstein's accusers gave birth to the #MeToo movement, shattering the walls of silence protecting closeted gay harassers, as well. Actor Anthony Rapp's allegation to Buzzfeed that "House of Cards" star Kevin Spacey sexually harassed him when Rapp was only 14 ripped off decades of veneers, prompting numerous victims to come forward. Reaction was swift: Netflix fired him from the TV hit and director Ridley Scott decided to cut Spacey out of his thriller "All the Money in the World"— scheduled for release Dec.22 — and reshoot with replacement Christopher Plummer. "I think it's very sad what happened to him," clueless Plummer told Vanity Fair. "Kevin is such a talented and a terrifically gifted actor, and it's so sad. It's such a shame."
A decades-old accusation by former model Scott R. Brunton that gay Star Trek icon George Takei groped him drew a swift denial on Twitter. Takei even blamed the viral accusation on Russian bots because he's criticized Russian President Vladimir Putin's anti-LGBT policies.
But an audiotape emerged of Takei joking with radio host Howard Stern about how he would grab men to "persuade" them to have sex. It sounded to fans like Brunton's story. Takei walked that back quickly, saying he was playing the character of a "naughty gay grandpa"—which he now regrets, saying "the joke was distasteful."
"I want to be clear: I have never forced myself upon someone during a date. Sometimes my dates were the initiators, and sometimes I was," Takei wrote on Facebook. "It was always by mutual consent. I see now that that it has come across poorly in the awkward sketch, and I apologize for playing along with Howard's insinuation. Non-consensual acts are anathema to me and my personal code of conduct, and I would never do something against anyone's will, period."
Politics has also been rocked by the harassment eruptions, enabling women to break their silence at the California State Capitol. State Sen. Pro Tem Kevin de Leon hired outside investigators to look into the allegations against Sen. Tony Mendoza. This follows a "We Said Enough" letter signed by hundreds of professional women who say Sacramento has a culture of sexual harassment.
Women in the U.S. Capitol aren't taking it anymore, either, with past and present lawmakers—including Californians Mary Bono, Hilda Solis, Linda Sanchez and Jackie Speier—speaking out about the secret "creep list" of colleagues with inappropriate behavior. "A lot of it has to do with being in a place where people who have power try to exert it to get what they want," one Senate staffer said told CNN.
After a Nov. 14 House Administration Committee hearing on sexual harassment, Speaker Paul Ryan announced a policy to require anti-sexual harassment and anti-discrimination training for all members and staff. No mention of LGBT inclusion.
The showdown over Alabama Christian fundamentalist Judge Roy Moore, a Senate candidate and darling of the anti-LGBT Religious Right, is drawing attention to LGBT issues, however. At a news conference last week, Moore said, "The transgenders don't have rights," referring to Trump's trans military ban.
But a detailed Nov. 9 Washington Post story on Moore is testing Republicans. Leigh Corfman, 14 years old in 1979, alleges that Moore, then a 32-year-old assistant district attorney, sexually molested her. "Roy Moore is a pedophile," Steve Schmidt said on MSNBC.
So far, five women have accused Moore of sexual misconduct, including Beverly Young Nelson, who on Nov. 13 said Moore tried to force her to have oral sex when she was 16.
Attorney General Jeff Sessions told a House hearing that he had "no reason to doubt these young women." No one asked the former Alabama senator if he knew that Gadsden Mall banned Moore because he repeatedly badgered teenage girls, according to the New Yorker. Speaker Ryan has asked him to step aside; Sen. Jeff Flake says he'll vote to expel Moore if he wins the Dec. 12 election. And now, even big backer Steve Bannon is re-thinking his support.
The ugly moral irony is that they all continue to support President Donald Trump, who has at least 14 accusers. Last month, ThinkProgress founder Judd Legum posted their names on Twitter, including: "8. Kristin Anderson. Said Trump reached under her skirt and grabbed her vagina through her underwear in the early 1990s." That's similar to the "grab 'em by the pussy" behavior Trump confessed to Access Hollywood's Billy Bush. "And when you're a star, they let you do it. You can do anything," Trump said on tape.
Perhaps Trump meant it as a joke. But no one's laughing now.
Florida's Duval County Public Schools censors LGBTQ visibility
Duval County Public Schools slammed for removing 'Safe Space' stickers by Equality Florida as schools across state return to classes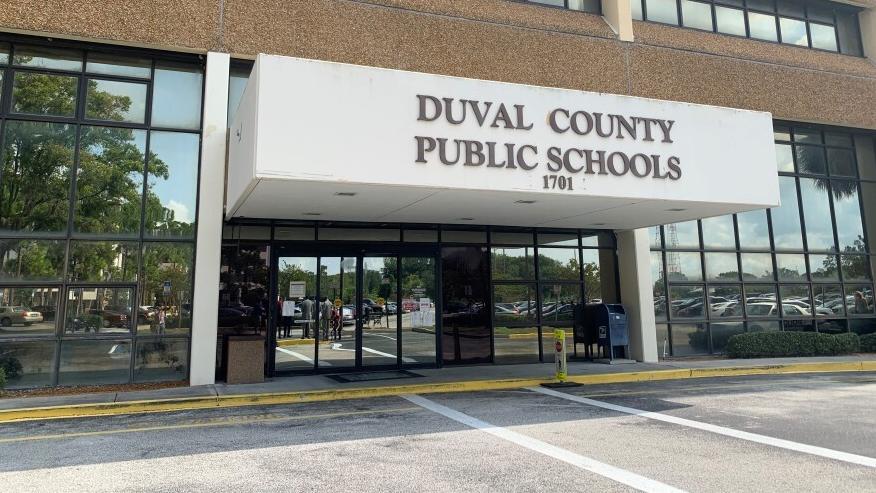 JACKSONVILLE – As Duval County Public School's K-12 students begin their first day of school Monday, they are returning to classrooms that have been stripped bare of visible support for LGBTQ students.
Last week, Duval County Public School's leadership held an emergency meeting with all of the school district's principals in which they were directed to remove all posters, wall decorations, and stickers that support and affirm LGBTQ students, the latest in a wave of what LGBTQ+ advocates say are censorship efforts in the wake of the Don't Say LGBTQ Law (HB 1557) taking effect across the state.
Equality Florida — a statewide civil rights organization focused on the LGBTQ community — published a statement criticizing Duval County Public Schools officials for putting out guidance to principals that advised the removal of the rainbow signage.
"The district's censorship of LGBTQ-inclusive classroom environments sends a dangerous message to young people," said Joe Saunders, Equality Florida Senior Political Director.
"In tearing down rainbow Safe Space stickers and tossing inclusive posters into the trash, Duval County Public Schools is telling students that there is something inherently wrong with LGBTQ people — and telegraphing to LGBTQ youth that they should remain hidden. Despite false assurances from Republican proponents of the Don't Say LGBTQ Law that its scope would be narrow and its impacts limited to grades K-3, we are witnessing sweeping effects of this intentionally-vague policy across the state, with broad censorship of LGBTQ people being applied to every grade level."
The Florida Times-Union newspaper reported Duval Schools officials say the removal is one facet of a district-wide rebrand of its existing "All In For Safe Schools" campaign that will better comply with the new Parental Rights in Education Act, which became law in July. Equality Florida calls the gesture "censorship."
The move from Duval County Public Schools comes as schools across the state grapple with implementing the Don't Say LGBTQ law. Already, the law has resulted in the banning of books and stigmatizing of families in counties across the state. Exactly what advocates say they warned about since the law's inception. This decision by Duval County Public Schools to censor LGBTQ inclusion across the district has angered the community.
It also comes as LGBTQ youth, the very students now seeing their identities scrubbed from Duval classrooms, continue facing higher risks of depression, anxiety, bullying, discrimination, and suicidality than their peers.
A recent study by the Trevor Project showed a staggering majority of LGBTQ youth sharing that recent policy battles like that over HB 1557 and the subsequent impacts have had a negative impact on their mental health.
"We are in the process of rebranding the 'All In for Safe Schools' program," district spokesman Tracy Pierce told the Times-Union. "The purpose of the rebranding is to send a clear message to all students that the support available through the program is open to them and not limited to any specific student population."
"School districts are charged with doing everything in their power to mitigate the harms of HB 1557 and ensure that every student is protected in school and every family is respected. Duval County Public Schools should reverse course and recommit to cultivating an environment that is inclusive of and celebrates all students," said Equality Florida's Saunders.
In another circumstance of Florida's newly minted 'Don't Say Gay' law's negative impact, last month a 12-min training video aimed at teaching middle and high school students how to prevent bullying and support their LGBTQ+ peers in Duval County Public Schools has been removed from student access.
Jacksonville Today journalist Claire Heddles reported at the time that besides the video, the district planned to dramatically reduce a LGBTQ+ support guide.
The video is now inaccessible and, in response to questions from Jacksonville Today, Duval Schools District spokesperson Tracy Pierce said, "The materials you referenced have been removed for legal review to ensure the content complies with recent state legislation."
Inaugural LA County Youth Climate Commission seeks youth leaders
"It's a fantastic opportunity for young people who are both passionate about climate change and interested in public service"
LOS ANGELES (Press Release) – Aiming to empower the region's next generation of environmental leaders, the County of Los Angeles today issued a call for young adults to serve on its inaugural Youth Climate Commission.
On the heels of major climate legislation at the federal level, the County is seeking 25 youth leaders who have a commitment to civic action that will create greater resilience in their communities.
The Board of Supervisors, responding to grass-roots activism from Los Angeles youth climate leaders, adopted an ordinance to create the Commission to inform, recommend, and advise on County goals, plans, actions, and policies related to climate change mitigation and resilience.
The panel – the first County Commission to focus exclusively on climate change – aims to amplify the perspectives and priorities of local youth, since they will be the most dramatically impacted by the ongoing climate impact during their lifetime.
"I am heartened that after years of insufficient action on climate, Congress is advancing a major climate bill that will change the game for lowering our emissions nationally," said Supervisor Hilda Solis who represents the First District and authored the ordinance. "With new federal resources, the stakes are even greater for us to ensure that the very people whose future is most impacted are at the table to effect real change."
"Despite another season of record-breaking heat and extreme weather, I remain hopeful in the next generation's unwillingness to stand idle in the face of the climate crisis. The Youth Climate Commission provides an important structural pathway for new and diverse leadership to advance equitable and bold climate solutions for the Los Angeles region" said Supervisor Holly Mitchell who represents the Second District.
"Young people all across Los Angeles County are an untapped source of energy and ideas that can, and should, influence the County's actions on climate change," said Supervisor Sheila Kuehl who represents the Third District and was the co-author of the ordinance. "I encourage young people who have a commitment to reversing climate change, protecting biodiversity, and reimagining our relationship to our planet's natural resources to consider participating on this exciting body that will help to shape LA County climate policy for years to come."
"We are already seeing the effects of climate change, but many of my colleagues and I will be long gone when the worst impacts of the climate crisis take hold. Young people are leading a movement on this issue and they are proving better at it than the generations before who have failed them. They deserve a seat at the table in shaping our County's climate policy and I encourage the young climate leaders across my district to apply to be a part of this commission", said Supervisor Janice Hahn who represents the Fourth District.
"Our County is very big, so it's important that we attract a diverse group of individuals so that we hear perspectives inclusive of different parts of our County, such as our high desert, foothill, and mountain communities," said Supervisor Kathryn Barger, who represents the Fifth District. "Many of these communities face a higher likelihood of being impacted by natural disasters due to climate change, such as wildfires and flooding. I highly recommend anyone who is interested to come forward and apply to join this new County Commission. It's a fantastic opportunity for young people who are both passionate about climate change and interested in public service."
The findings of the County's recent Climate Vulnerability Assessment, demonstrated that an estimated 56% of residents – nearly 5.7 million people — face high risk to such climate hazards as extreme heat, wildfire, inland flooding, extreme precipitation, coastal flooding, and drought.
Low-income and communities of color face a disproportionate amount of climate vulnerability as well as limited capacity to withstand and weather future threats, the study found.
The commission's recommendations will further the ongoing implementation of Our County Sustainability Plan, the most ambitious regional sustainability blueprint in the nation. Among its 159 action items is creating a fossil fuel-free L.A. County by 2050.
"We are committed to reflecting the diversity of our County in our new Youth Climate Commission. We invite young adults from marginalized communities, communities burdened by pollution, and beyond to co-create with us a future with healthy, sustainable communities by applying to serve as commissioners," said Executive Officer Celia Zavala.
Application materials are available on the website and must be submitted by Sept. 15, 2022. Interested applicants must be age 18 by Oct. 1, 2022.
2nd Recall effort against LA County District Attorney George Gascón fails 
The 520,050 valid petition signatures fell short of the 566,857 required to place the recall question on the ballot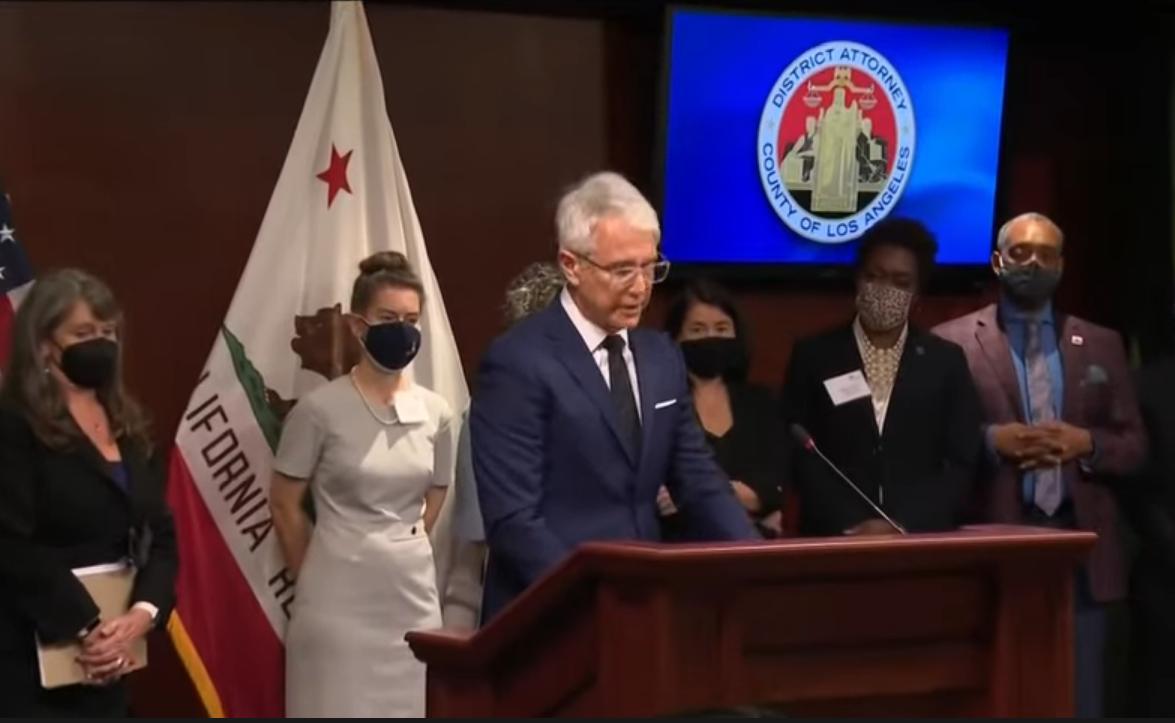 LOS ANGELES – The second effort to recall Los Angeles County District Attorney George Gascón was rejected Monday after the LA County Registrar-Recorder/County Clerk's office announced recall organizers had fallen short of the requisite validated signatures needed to qualify for the November elections ballot.
A spokesperson for Dean C. Logan, the Registrar-Recorder/County Clerk, said that recall organizers had submitted a total of 715,833 petition signatures, of which 195,783 of the signatures were invalid and another 45,000 were duplicate signatures. The remaining 520,050 valid petition signatures fell short of the 566,857 required to place the recall question on the ballot.
KTLA reported that organizers halted their first recall attempt last fall after they were unable to gather the necessary signatures by the end of October.
Gascón, 67, was elected in 2020 on a pledge to reform the county's criminal justice system. Since he took office, juveniles are no longer being charged as adults, sentencing enhancements that he says lead to mass incarceration have been eliminated and cash bail for nonviolent felony offenses has ended. Misdemeanors associated with substance abuse and mental illness are also being diverted out of the criminal justice system, both KTLA and the Los Angeles Times have reported.
Gascón's policies have provoked criticism from Los Angeles County Sheriff Alex Villanueva, as well as officers from the Los Angeles Police Department and others from the 88 jurisdictions within the County.
Recall organizers contend that his policies favor criminal defendants and have contributed to a significant rise in crime rates reported across the County.