Terry Crews names Hollywood power agent Adam Venit as genital molester
The accused agent has a wife and five children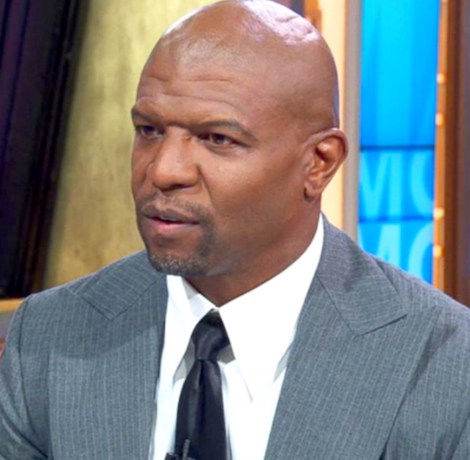 "I have never felt more emasculated, more objectified. I was horrified," 49-year-old Brooklyn Nine-Nine actor Terry Crews said on Good Morning America Wednesday, naming high powered Hollywood agent Adam Venit, head of the Motion Picture Department at William Morris Endeavor, as the man who grabbed his genitals at a party.
Crews, a 6'3", 245-pound former pro football player (drafted by the Los Angeles Rams in 1991), said he had a #MeToo experience reading about the accusations of sexual harassment against Harvey Weinstein. In a series of tweets on Oct. 10, came out as having been groped at a "Hollywood function" last year by a "high-level Hollywood executive." He credited his wife, Rebecca King-Crews, who witnessed the assault, with keeping him calm and not physically responding, sensing that he would be the one who wound up in jail.
"When the Weinstein thing started happening, I got PTSD," Crews told GMA host Michael Strahan about the incident in February 2016. "I was going, 'Oh my god, this exact thing happened to me. I understand why they won't come forward.' And I'm gonna tell you, a lot of times people go, 'Why didn't you come forward sooner?' When a person of forward breaks that boundary and violates that boundary, you're a prisoner of war."
He said people criticized him for not coming forward and naming Venit sooner. "I will not be shamed. I did nothing wrong, nothing," Crews said.
Crews looked almost like he was reliving the moment as he described how the married agent he'd never met, a powerhouse at the William Morris Endeavor (WME) agency that represented him, treated him as a sexual object.
"I'm looking at him, and he's basically staring at me," Crews said. "And he's sticking his tongue out, and it's overtly sexual kind of tongue moves. I'm sitting there like, it's a party, it's packed, the whole thing, and I'm looking like, is this a joke?"
Crews expressed the absurdity of the situation: "I don't understand, it was actually so bizarre, and he keeps coming over to me and I stick my hand out, and he literally takes his hand, and puts it, and squeezes my genitals. I jumped back, like 'Hey! Hey!' and he's still licking his tongue out, and all this stuff and I go, 'Dude, what are you doing? What are you doing?'"
But Venit's not done. "Then he comes back again, and he just won't stop," Crews said. "Then I really got forceful, pushed him back. He bumps into all the other party-goers and he starts giggling and laughing — and let me tell you, I have never felt more emasculated, more objectified. I was horrified."
Three years earlier, his wife warned him to be careful, telling him he was a target and should never respond with violence. "You can be baited and pulled," she told him. The couple left with Crews handing his rage.
"That's one thing I knew — being a large African American man in America, I would immediately be seen as a thug," Crews told Strahan.
Crews subsequently filed a report with the Los Angeles Police Department alleging that Venit sexually assaulted him. "People need to be held accountable. This is an abuse of power. He's one of the most powerful men in Hollywood," Crews told Strahan.
WME told ABC News that the agent "has been suspended following the internal investigation into the matter."
One aspect of Crews' story that hasn't been much discussed is how he felt "emasculated" and feared fighting back because the assault was at the hands of a white man on a black man—all of which underscores the ongoing societal acceptance that women and people are automatically in a "lesser" position, especially if the perpetrator has power.
"I decided not 2 take it further becuz I didn't want 2b ostracized— par 4 the course when the predator has power n influence," Crews tweeted Oct. 10. "I let it go. And I understand why many women who this happens to let it go. Who's going 2 believe you? ( few) What r the repercussions?(many) Do u want 2 work again? (Yes) R you prepared 2b ostracized?(No). I love what I do. But it's a shame and the height of disappointment when someone tries to takes advantage of that."
He offered comfort to other victims. "You are not alone," he tweeted. "Hopefully, me coming forward with my story will deter a predator and encourage someone who feels hopeless."
On GMA, he shared how coming forward gave him a sense of relief. "It freed me. I knew instantly, I had to tell my story, so that other people can be free."
http://abcnews.go.com/GMA/video/terry-crews-discusses-sexual-assault-allegations-hollywood-executive-51161957
Police: Murder 'isolated' incident- no ongoing threat to LGBTQ community
Police arrested Sheldon Timothy Herrington Jr., a 22-year-old Ole Miss graduate, for Lee's murder, & he is currently being held without bond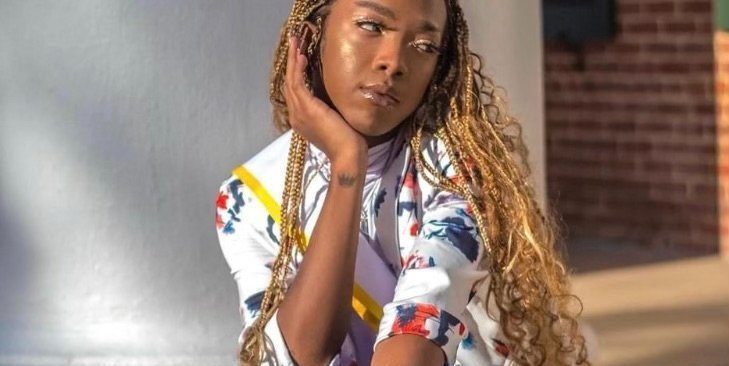 By Molly Minta | OXFORD – The Oxford Mississippi Police Department released a statement Friday afternoon that the killing of Jimmie "Jay" Lee, a Black student who was well-known in the town's LGBTQ community, is an "isolated incident" that does not reflect a broader threat to queer people in Mississippi.
The statement comes three days after a Lafayette County judge determined there was probable cause for police to arrest Sheldon Timothy Herrington Jr., a 22-year-old Ole Miss graduate, for Lee's murder, and that he should be held without bond.
"Based on the information collected to date, our investigators believe this crime represents an isolated incident stemming from the relationship between Jay Lee and Tim Herrington," the release states.
Members of the LGBTQ community in Oxford have been asking police to release more information about the nature of the case ever since Herrington was arrested three weeks ago. Many members said more transparency from police would help them make decisions about how to stay safe.
Police nodded to this perspective in the release: "More broadly, we want to stress that our agencies are committed to doing all that we can to maintain a safe environment for everyone in our community."
Members of the LBGTQ community are more likely to be the victim of physical harm from domestic and intimate partners. This is especially true for Black queer people who face compounded discrimination due to homophobia and racism — a routine threat of violence that is personal and systemic, with roots much deeper than any one case.
The release also follows a story Mississippi Today published earlier this week based on accounts from 11 LGBTQ students, faculty and University of Mississippi alumni who said they no longer felt safe in Oxford. At least one community member is afraid to leave their house, said Jaime Harker, the director of the Sarah Isom Center for Women and Gender Studies at UM and the owner of Violet Valley, a feminist bookstore near Oxford.
Harker said she felt that OPD's silence contributed to harrowing rumors in the community about the nature and reason for Lee's killing.
"I think people are filling the void with what their biggest fears are," she said.
Lee, 20, was a well-known member of Oxford's LBGTQ community who regularly performed at Code Pink, a local drag night. An open, confident person, Lee ran for homecoming king last year to promote a platform of "self love and living your truth." He repeatedly spoke out about the harassment received for wearing women's clothing.
For many people in the community, Lee's outspokenness made his disappearance all the more terrifying.
Lindsey Trinh, a senior journalism student at Ole Miss, told Mississippi Today that after weeks of receiving no information about Lee's killing, she decided she was too fearful and anxious to return to classes in person. She wrote an email to the university provost and her professors explaining how Lee's case had affected her.
"At the time and because of the unknown of why this has happened to Jay and the whereabouts of his body, I have decided that I cannot physically come back to Oxford for my last semester this Fall," Trinh wrote in her email. "I fear for my safety and well-being as an outspoken and proud gay person of color."
Authorities believe that Lee's body, still missing, is somewhere in Lafayette or Grenada County. But the circumstantial evidence that police have so far gathered was enough to bring charges, Lafayette County Assistant District Attorney Tiffany Kilpatrick argued in court on Tuesday.
"In 2022 you do not need a body," Kilpatrick said. "It's not the 1870s."
During the preliminary hearing, Kilpatrick alleged that Herrington's casual relationship with Lee was unknown to his friends and family. She said that early in the morning on July 8, Herrington "lured" Lee to his apartment, strangled him, and then "staged a cover up" by driving Lee's car to Molly Barr Trails, a student housing complex.
Herrington then picked up a box truck belonging to his moving company, Kilpatrick said, and drove it to his parent's house in Grenada where he retrieved a long-handle shovel and wheelbarrow.
Kilpatrick argued that Herrington should have been denied bond because his charge – first-degree murder – will likely be elevated to capital murder as police uncover more evidence; some of which is still being processed at a private crime lab. Kilpatrick also argued Herrington was a flight risk, noting that a forensic search of his MacBook showed he had searched for flights from Dallas to Singapore.
Herrington's defense attorney, state Rep. Kevin Horan, disputed that Herrington, who has $1,910 in his bank account, could afford to flee the state. In his closing statement, Horan said the prosecution's case amounted to "suspicion, conjecture and speculation."
Horan called four witnesses who testified, in an effort to obtain bond for Herrington, to his character and connections to the community in Grenada. The witnesses included Herrington's mother, an elder at his church, one of his teachers, and ??Emily Tindell, the principal of Grenada High School.
Tindell said that Herrington and his family have "the best of character in Grenada County."
In her closing statement, Kilpatrick said that Herrington was not the same person that his teachers and family described.
"They don't know this other Tim Herrington, his double life," she said. "They don't know the Tim Herrington who lives in anonymity. This Tim Herrington, your honor, is the Tim Herrington who killed Jay Lee."
***********************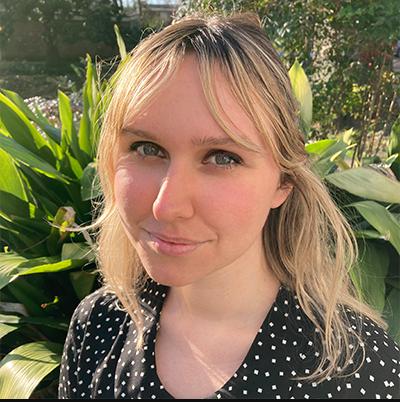 Molly Minta, a Florida native, covers higher education for Mississippi Today. She works in partnership with Open Campus, a nonprofit news organization focused on higher education. Prior to joining Mississippi Today, Molly worked for The Nation, The Appeal, and Mother Jones.
***********************
The preceding article was previously published by Mississippi Today and is republished with permission.
***********************
Mississippi Today is building a better Mississippi by providing news and resources centered on the lived experiences of the people who live and work here. By donating, you're joining the thousands of members who voluntarily pay to provide all Mississippians with free and accessible nonprofit journalism that holds public officials accountable and puts a human face on the issues.
MississippiToday.org is supported by grants from foundations, by contributions from donors and sponsors and by advertising. All donations are tax deductible. A complete list of the Mississippi Today donors and sponsors can be viewed here.
Support Us:
Your contribution is appreciated. Donate Now
Pennsylvania Governor bans conversion therapy using state funds
Pennsylvania is now the 27th state in the country to enact statewide protections against the practice of conversion therapy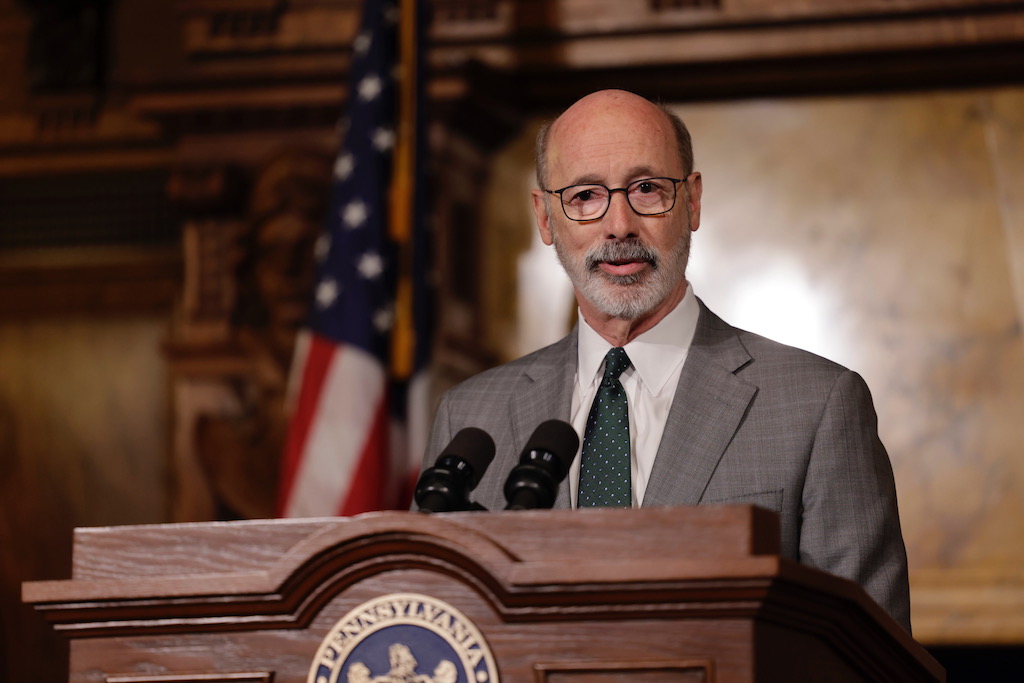 HARRISBURG – Pennsylvania Governor Tom Wolf, (D) signed an executive order Tuesday that banned use of state funds for conversion therapy and also directs state agencies to discourage conversion therapy. The order will also put measures in place to ensure state offices implement culturally appropriate care and services to LGBTQ constituents.
"Conversion therapy is a traumatic practice based on junk science that actively harms the people it supposedly seeks to treat," said Governor Wolf in a press statement. "This discriminatory practice is widely rejected by medical and scientific professionals and has been proven to lead to worse mental health outcomes for LGBTQIA+ youth subjected to it. This is about keeping our children safe from bullying and extreme practices that harm them."
Advocates from The Trevor Project attended Tuesday's signing of the executive order, commemorating it as a victory for LGBTQ young people in the state. On Wednesday, The Trevor Project will be hosting a town hall meeting in Philadelphia to discuss the impact of the executive order with community members.
"Taxpayers' dollars must never again be spent on the dangerous and discredited practice of conversion 'therapy' — which has been consistently associated with increased suicide risk and an estimated $9.23 billion economic burden in the U.S.," said Troy Stevenson, Senior Campaign Manager for Advocacy and Government Affairs of The Trevor Project.
"Thank you Gov. Wolf for your leadership and for taking bold action to protect and affirm LGBTQ young people across the Commonwealth. We urge the state legislature to pass comprehensive state-wide protections and for governors across the nation to follow the Keystone State's lead in ending this abusive practice."
After the signing the Governor also noted:
"The Trevor Project's Youth Mental Health Survey showed that rates of negative mental health outcomes among LGBTQIA+ youth are much lower in communities, schools and families that are accepting and supportive of LGBTQIA+ people. That's why I signed this executive order to protect Pennsylvanians from conversion therapy and the damage it does to our communities. Because all of our youth deserve to grow up in a commonwealth that accepts and respects them.
"I want LGBTQIA+ youth and individuals across Pennsylvania to know that I stand with you. I see you, I respect you and I support you. My administration will continue to support policies to keep children safe from bullying and harmful practices."
"We have worked tirelessly over the last year to collaboratively get this executive order drafted, through discussions with advocates, parents, and many stakeholders. With this action, the practice of conversion therapy has its days numbered in Pennsylvania​," said Rafael Alvarez Febo, executive director of the Pennsylvania Commission on LGBTQ Affairs. "Young people should never be punished for being who they are and that's what so–called conversion therapy does, while causing sometimes irreparable trauma to individuals." 
With the signing of this executive order, Pennsylvania is now the 27th state in the country to enact statewide protections against the practice of conversion therapy.
Florida's Duval County Public Schools censors LGBTQ visibility
Duval County Public Schools slammed for removing 'Safe Space' stickers by Equality Florida as schools across state return to classes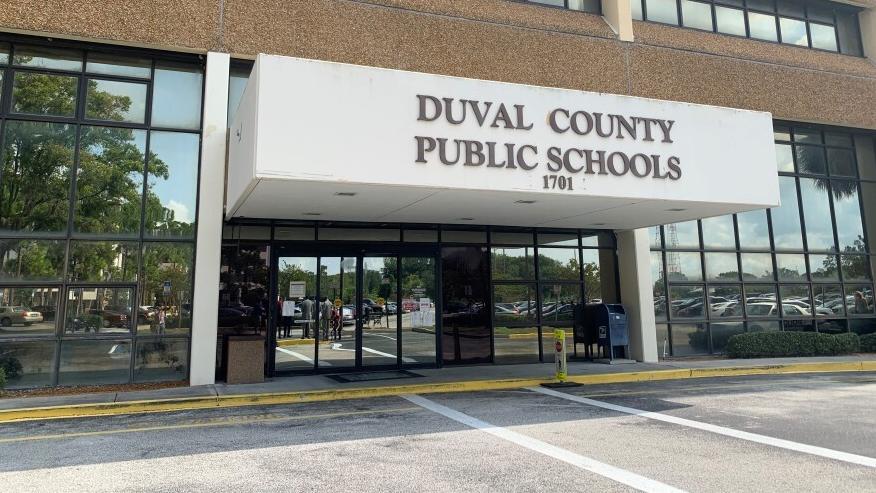 JACKSONVILLE – As Duval County Public School's K-12 students begin their first day of school Monday, they are returning to classrooms that have been stripped bare of visible support for LGBTQ students.
Last week, Duval County Public School's leadership held an emergency meeting with all of the school district's principals in which they were directed to remove all posters, wall decorations, and stickers that support and affirm LGBTQ students, the latest in a wave of what LGBTQ+ advocates say are censorship efforts in the wake of the Don't Say LGBTQ Law (HB 1557) taking effect across the state.
Equality Florida — a statewide civil rights organization focused on the LGBTQ community — published a statement criticizing Duval County Public Schools officials for putting out guidance to principals that advised the removal of the rainbow signage.
"The district's censorship of LGBTQ-inclusive classroom environments sends a dangerous message to young people," said Joe Saunders, Equality Florida Senior Political Director.
"In tearing down rainbow Safe Space stickers and tossing inclusive posters into the trash, Duval County Public Schools is telling students that there is something inherently wrong with LGBTQ people — and telegraphing to LGBTQ youth that they should remain hidden. Despite false assurances from Republican proponents of the Don't Say LGBTQ Law that its scope would be narrow and its impacts limited to grades K-3, we are witnessing sweeping effects of this intentionally-vague policy across the state, with broad censorship of LGBTQ people being applied to every grade level."
The Florida Times-Union newspaper reported Duval Schools officials say the removal is one facet of a district-wide rebrand of its existing "All In For Safe Schools" campaign that will better comply with the new Parental Rights in Education Act, which became law in July. Equality Florida calls the gesture "censorship."
The move from Duval County Public Schools comes as schools across the state grapple with implementing the Don't Say LGBTQ law. Already, the law has resulted in the banning of books and stigmatizing of families in counties across the state. Exactly what advocates say they warned about since the law's inception. This decision by Duval County Public Schools to censor LGBTQ inclusion across the district has angered the community.
It also comes as LGBTQ youth, the very students now seeing their identities scrubbed from Duval classrooms, continue facing higher risks of depression, anxiety, bullying, discrimination, and suicidality than their peers.
A recent study by the Trevor Project showed a staggering majority of LGBTQ youth sharing that recent policy battles like that over HB 1557 and the subsequent impacts have had a negative impact on their mental health.
"We are in the process of rebranding the 'All In for Safe Schools' program," district spokesman Tracy Pierce told the Times-Union. "The purpose of the rebranding is to send a clear message to all students that the support available through the program is open to them and not limited to any specific student population."
"School districts are charged with doing everything in their power to mitigate the harms of HB 1557 and ensure that every student is protected in school and every family is respected. Duval County Public Schools should reverse course and recommit to cultivating an environment that is inclusive of and celebrates all students," said Equality Florida's Saunders.
In another circumstance of Florida's newly minted 'Don't Say Gay' law's negative impact, last month a 12-min training video aimed at teaching middle and high school students how to prevent bullying and support their LGBTQ+ peers in Duval County Public Schools has been removed from student access.
Jacksonville Today journalist Claire Heddles reported at the time that besides the video, the district planned to dramatically reduce a LGBTQ+ support guide.
The video is now inaccessible and, in response to questions from Jacksonville Today, Duval Schools District spokesperson Tracy Pierce said, "The materials you referenced have been removed for legal review to ensure the content complies with recent state legislation."