'Call Me By Your Name,' a romance for the ages
A gay love story told without judgment or apology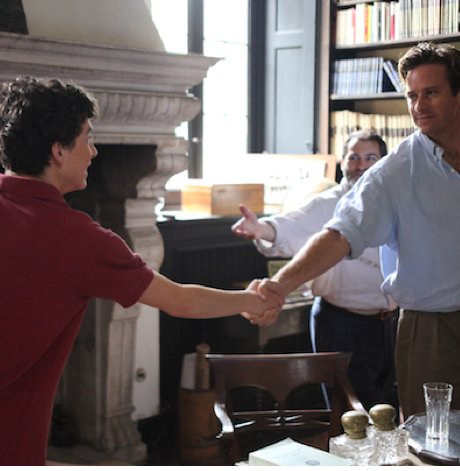 The most shocking thing about "Call Me By Your Name" is that it isn't as shocking as you might think.
If you've been following the news even in passing over the last few months then you know that intergenerational gay relationships have sprung up as a kind of cultural "third rail," but director Luca Guadagnino, armed with a screenplay adapted by James Ivory from Andre Aciman's bestselling novel, shows no prurient interest in exploring this topic. "Call Me By Your Name" – which details the summer fling between a 24-year-old man and the 17-year-old son of his employer – unfolds as a sweet-spirited romantic idyll, blithely unconcerned with societal disdain, and therefore at a considerable (and comfortable) remove from the current brouhaha.
Set in northern Italy in 1983, the film takes place in the home (and surrounding bucolic environs) of Professor Perlman (Michael Stuhlbarg) who specializes in the study Greco-Roman culture. Every summer, the professor hosts a learned acolyte to assist with his work; this year it's a youthful, vigorous and very handsome scholar named Oliver (Armie Hammer). This new arrival in the household catches the interest of the professor's son Elio (Timothee Chalamet) – and the feeling is mutual. Though each feigns indifference, as the summer progresses their attraction becomes impossible to ignore, until it blossoms into a full-blown – albeit secretive – romance.
Again, it can't be emphasized strongly enough how un-sensational this all is. There is none of the heavy breathing of "Brokeback Mountain" nor even the guilt-haunted caressing (and accompanying social angst) of Ivory's gay classic, "Maurice." Indeed, when the sex finally happens (no spoiler there – anyone walking into this film is sure to be expecting it), although undeniably erotic, it is handled with a kind of staid observational academicism. Guadagnino and his actors emphasize tenderness and feeling, capturing the magic of first-time dalliance in a way that makes it seem, if not wholly innocent, at least entirely wholesome.
Of course, although the sex is a crucial element, it's not all there is to "Call Me By Your Name." More than a romance, the film is really a "coming of age" story – a key aspect that benefits greatly from Chalamet's remarkable performance. He commits completely to revealing all the complex, contradictory impulses that accompany his rite of passage; it's an unforgettable portrait of a boy's journey to manhood, accomplished with rare insight and honesty.
As for Hammer – an actor whose career has survived several misfires largely on the strength of his impossibly good looks – he offers a less showy, but equally effective performance as Oliver. Introduced as an enigma, approachable yet aloof and seemingly as arrogant as he is polite, he slowly allows the layers to peel back as he lets Elio into his carefully guarded emotional inner sanctum, subtly revealing that this heady summer fling is perhaps even more of a joyful release for him than it is for his youthful lover. Together, these two have an electrifying chemistry – obviously an essential component of what makes this film work.
There is also fine work from the supporting ensemble. Special mention goes to Esther Garrel, for a radiant and heartbreaking turn as a young girl caught up in a misguided dalliance with the confused and hormone-driven Elio; but perhaps most memorable is Stuhlbarg, whose generous and eminently likable performance as Elio's father culminates in a candid and moving speech that serves as an unexpected emotional touchstone.
Director Guadagnino knows his actors are key, but he doesn't ignore the ample opportunity afforded by the picturesque Italian villa and surrounding landscape in which his film is set. Beautifully photographed by Sayombhu Mukdeeprom, the sun-soaked countryside, bursting with natural metaphor, defines the atmosphere for this story of summer love — appropriately enough for a film penned (brilliantly) by Ivory, whose pastoral romances of the '80s are evoked in every frame.
Guadagnino additionally feeds the mood with the circumstances of his premise; this is, after all, a story about academics, and the director exploits the cultural and artistic influences with which they surround themselves – from the contained eroticism of Greek sculpture, to the measured sensuality of classical piano music, he uses the intellectualism of his characters' world to fuel the slow build toward Oliver and Elio's union.
He also revels in the visual language of cinema. Much in "Call Me By Your Name" is communicated without words; its biggest revelations are conveyed through a glance, a touch, even a lingering shot of an apricot tree. His most overt filmic nod comes with the closing scene, in which he lets his camera rest on Elio's face – a shot as devastating as the famous close-up of Harriet Andersson in Ingmar Bergman's "Summer with Monica," released 64 years ago.
Guadagnino isn't exactly the gay Bergman, at least not yet. Still, what he's created here is some distance from Luchino Visconti's film of Thomas Mann's "Death in Venice," where a beautiful youth overwhelms a dying artist with feelings he'd never known.
In the context of the present moment, of course, where intergenerational gay desire has become the stuff of scandal, neither Mann nor Visconti can serve as a reference point. In a "post-Kevin Spacey" world, it is inevitable that "Call Me By Your Name" will generate controversy – but from a larger perspective, that's beside the point.
"Call Me By Your Name" is a sophisticated exploration of a situation long overdue for such expression. Wistfully nostalgic, short on explicit conflict, and leisurely paced, it will likely have much more appeal for an older generation of audiences who will also be far more apt to pick up on the subtle meditation of "the psychology of the closet" that exists as an undercurrent within the action. That doesn't mean, however, that it is not relevant in our contemporary world.
As a gay love story, told without judgment and without apology, it's something that would have seemed unthinkable not so very long ago – and that feels like progress.
The ultimate guide to queer gift giving
Perfect presents for everyone from roommates to soulmates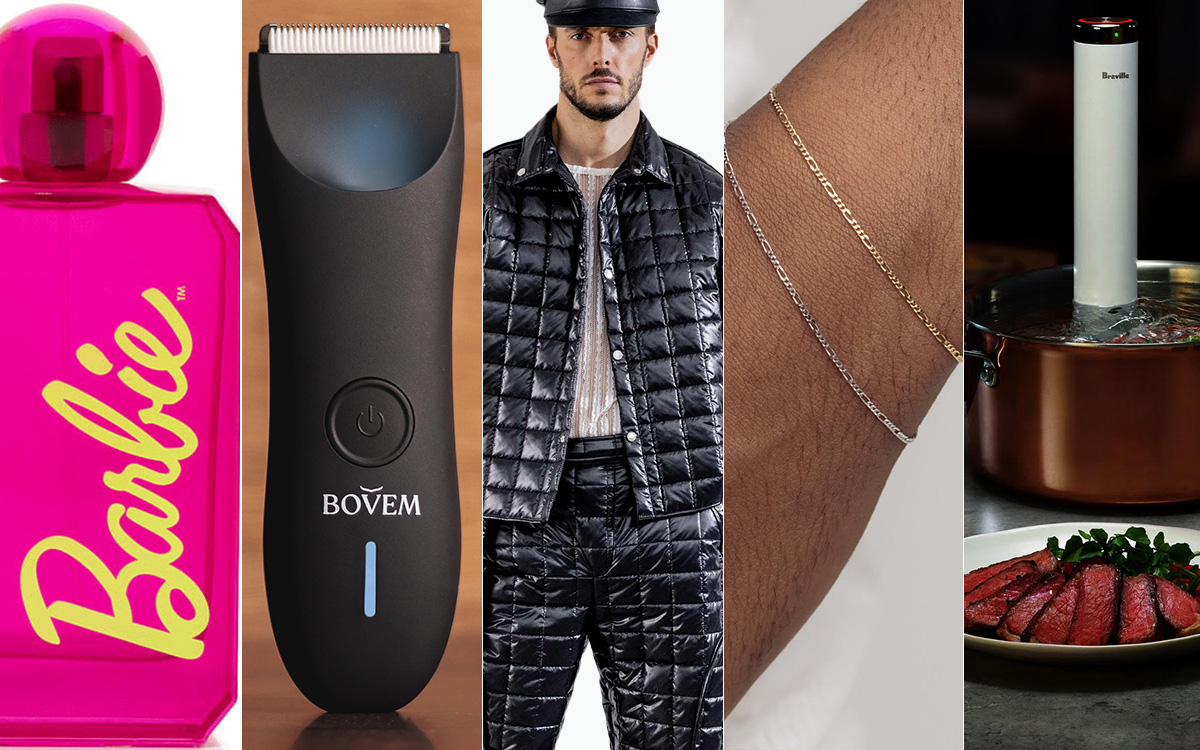 Searching for special deliveries for that special someone? Consider these elf-approved, consciously curated presents perfect for everyone from roommates to soulmates.
---
Star Wars Home Collection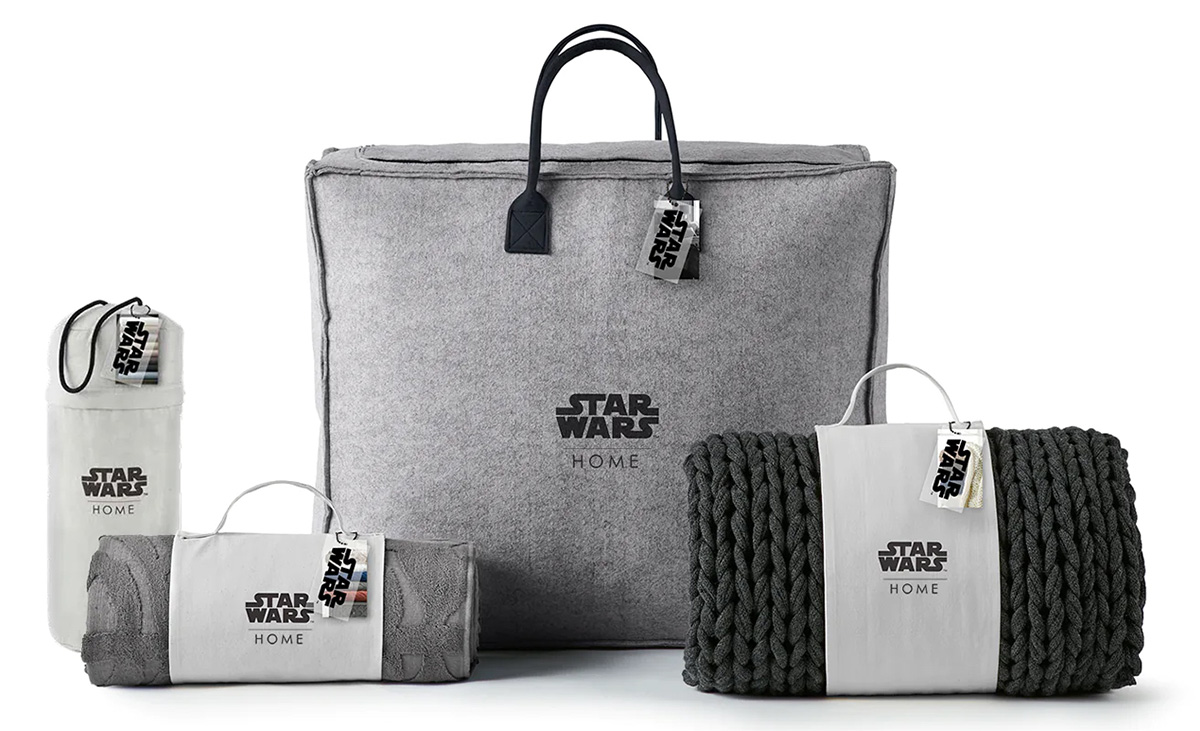 Movie nights in bed get a comfort upgrade from the Force – for those who uphold Jedi code in the streets but embrace the Dark Side in the sheets – with Sobel Westex's Star Wars Home Collection, five- to seven-piece twin, queen and king sets suitable for either alliance. Cop a bootleg of the infamous "Star Wars Holiday Special" (legal copies don't exist, nor has it been rebroadcast since its one-and-only airing in 1978) and settle in for a snacky screening with premade Johnson's Popcorn (a Jersey Shore staple) or Pop 'N Dulge's DIY gourmet kits. SobelAtHome.com, $350-$390; JohnsonsPopcorn.com, $27+; PopNDulge.com, $23
---
Bird Buddy Smart Feeder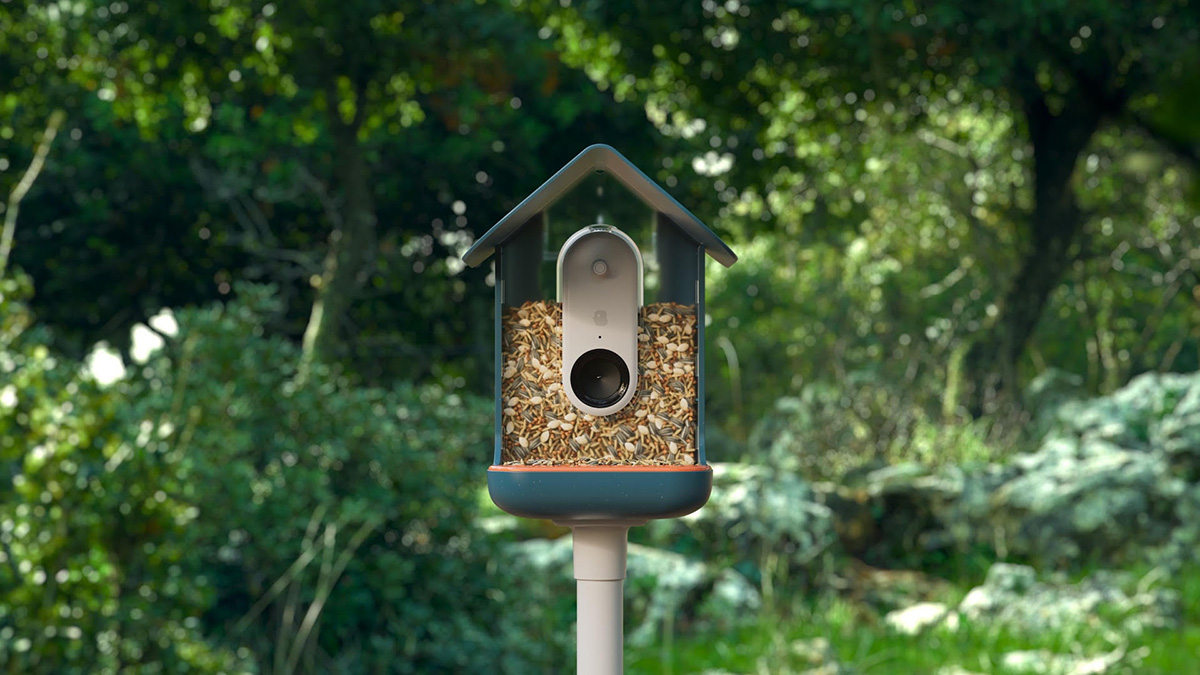 Avian enthusiasts get up close and semi-personal with feathered friends thanks to the Bird Buddy smart feeder that allows safe viewing via a solar-powered, app-enabled camera, along with adorable add-ons like a suet ball holder and three-in-one nutrition set to keep the neighborhood's population happy and healthy. MyBirdBuddy.com, $299-$415
---
Link x Lou Permanent Jewelry Pop-Ups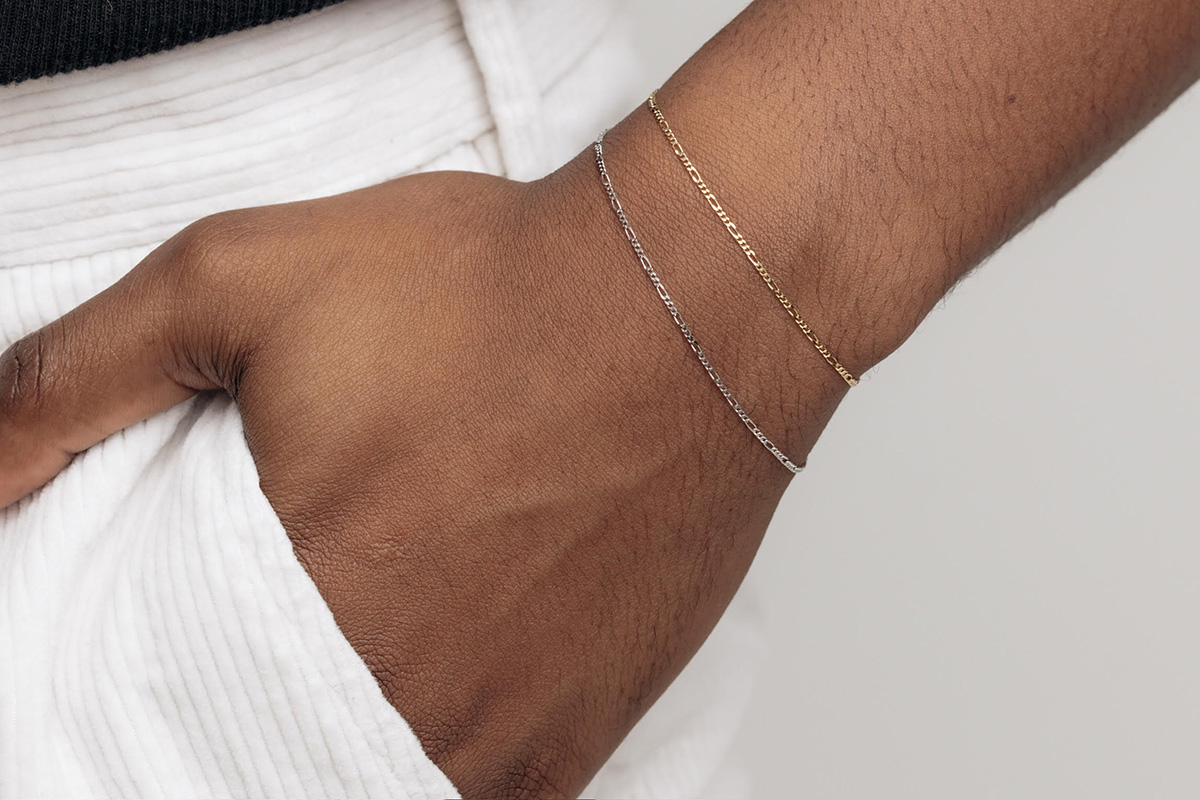 Jewelry – but make it an experience. That's the premise behind Link x Lou, a quick-fitting accessory service providing recipients with in-person appointments for custom-linked, clasp-less 14-karat white- and yellow-gold necklaces, bracelets, anklets, and rings that wear until they're worn out. Money's on 'em lasting longer than the situationship you've got goin', but may the odds be ever in your favor. LinkxLou.com, $55-$500
---
Orttu Shelton Puffer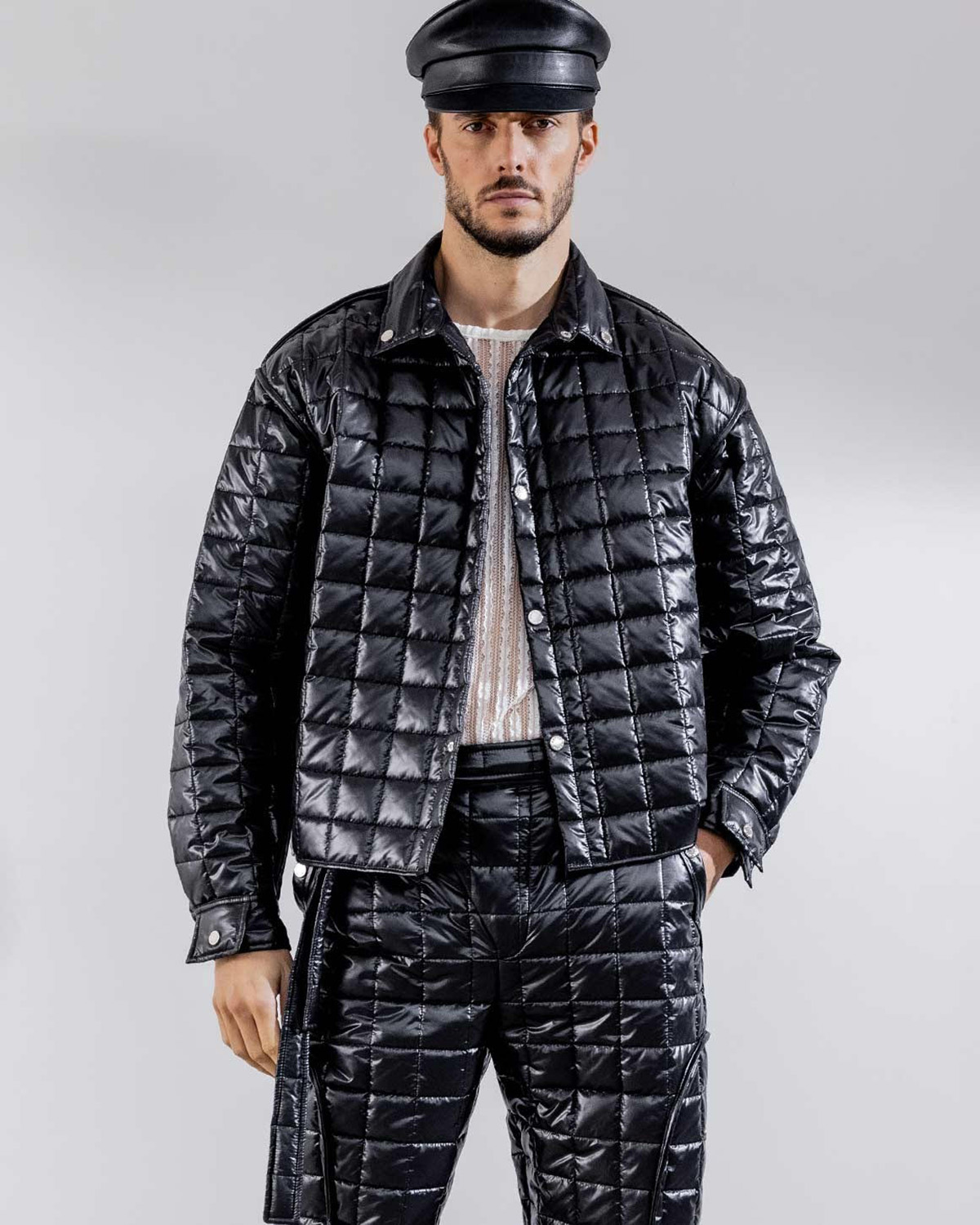 Guess who's coming to dinner? It's you as an alt-timeline Tom of Finland in Orttu's fully quilted, oversized Shelton Puffer comprised of double-layered high-sheen fabric and press-stud fastening that results in a slick style statement vers-er than you are. Orttu.com, $203
---
Winter Discovery Mini Scented Candle Set

Apotheke takes the guesswork out of choosing just the right ambiance-inducing aroma with its Winter Discovery Mini Scented Candle Set, featuring six fragrant two-ounce tins in seasonal smells that include birchwood apple, black cypress, blackberry honey, cardamon chestnut, charred fig, and firewood (with a combined 90-hour burn time), and packaged in a nostalgically illustrated gift box accentuated by festive gold detailing. ApothekeCo.com, $64
---
Polaris General 1000 Sport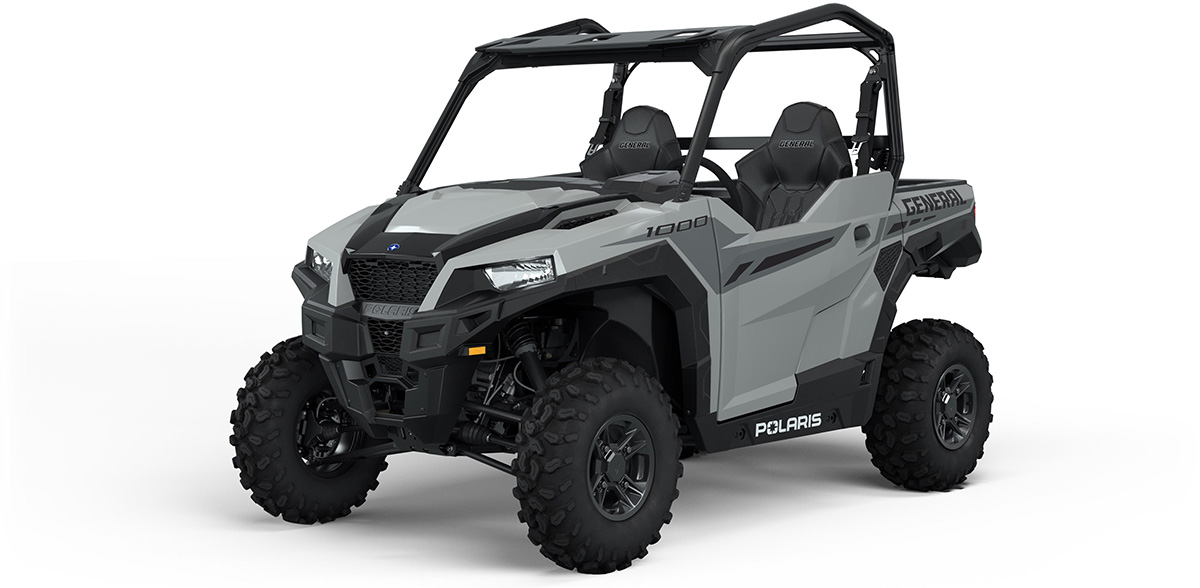 Resort communities across the country have adopted golf carts as a preferred mode of transportation, and you can establish yourself as a local baddie in Polaris' General 1000 Sport – in ethereal colorways like ghost gray – equipped with a four-stroke DOHC twin-cylinder engine, 100 horsepower, 1,500-pound hitch-towing capacity, and enough street cred for Boomers to shake their fists at. Polaris.com, $17,500+
---
'Arquivistas' Crystal Book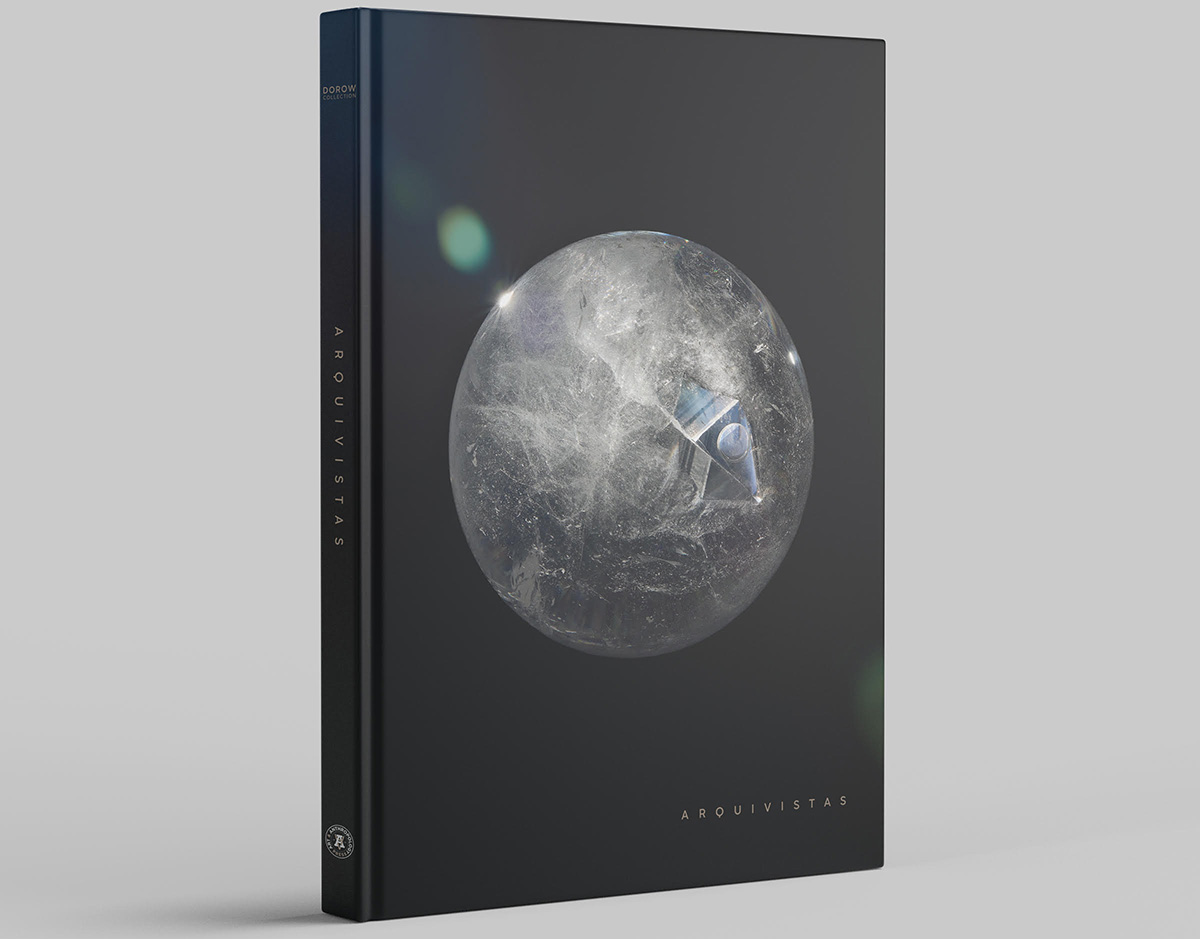 Brazilian crystal devotee Tatiana Dorow has curated an impressive collection of more than 1,000 rare and exquisite minerals – ranging from one ounce to over 5,000 pounds – the comprehensive record of which is now compiled in the sizable coffee-table tome "Arquivistas" (Portuguese for archivist) that's sure to satisfy, delight, and provide endless holiday-party talking points to the New Agers in your life. (You know they will.) ArtAndAnthropologyPress.com, $350
---
Bovem Globe Trimmer 2.0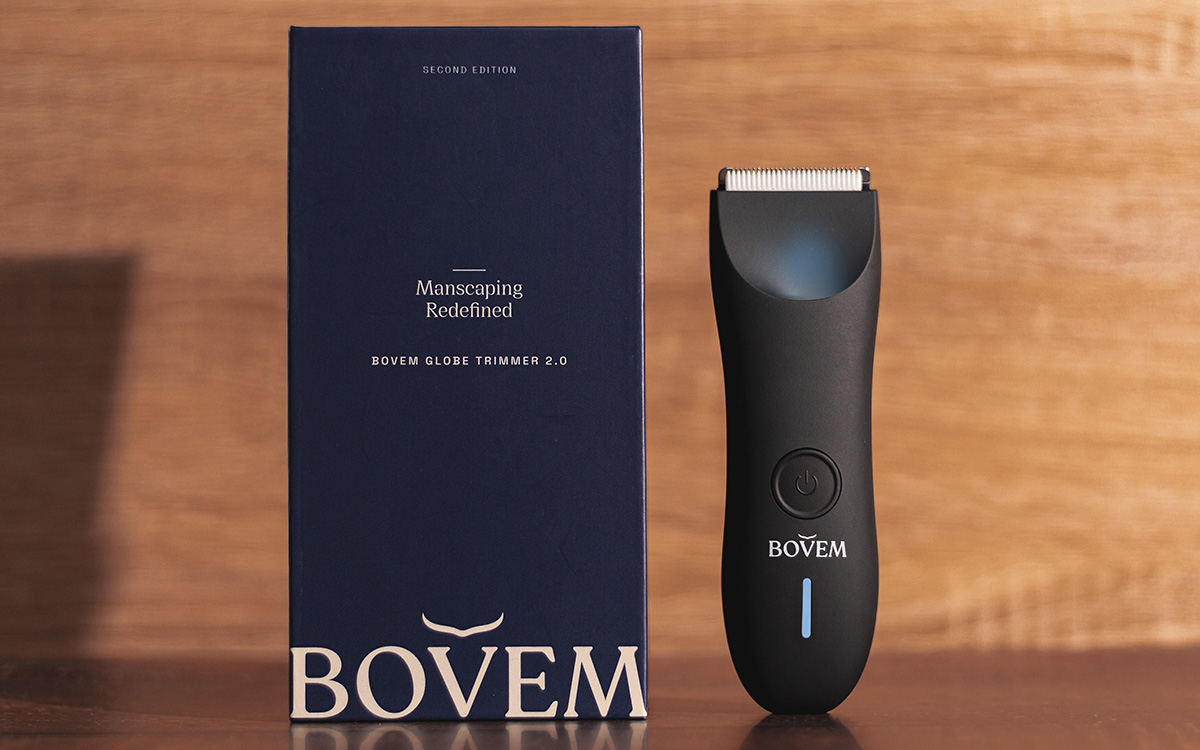 There are plenty of manscaping tools on the market, but perhaps none are designed with your delicate bits in mind like the handsome second-gen Bovem Globe body and groin trimmer with its ergonomic textured grip, powerful 6500 RPM with low vibration, varying guards, and replaceable TrimSafe blades that tidy you up without cutting skin or pulling rough hair. Deck the halls! – no more bloody Christmas balls. Bovem.co, $60-$87
---
Lexington Glassworks Decanter Set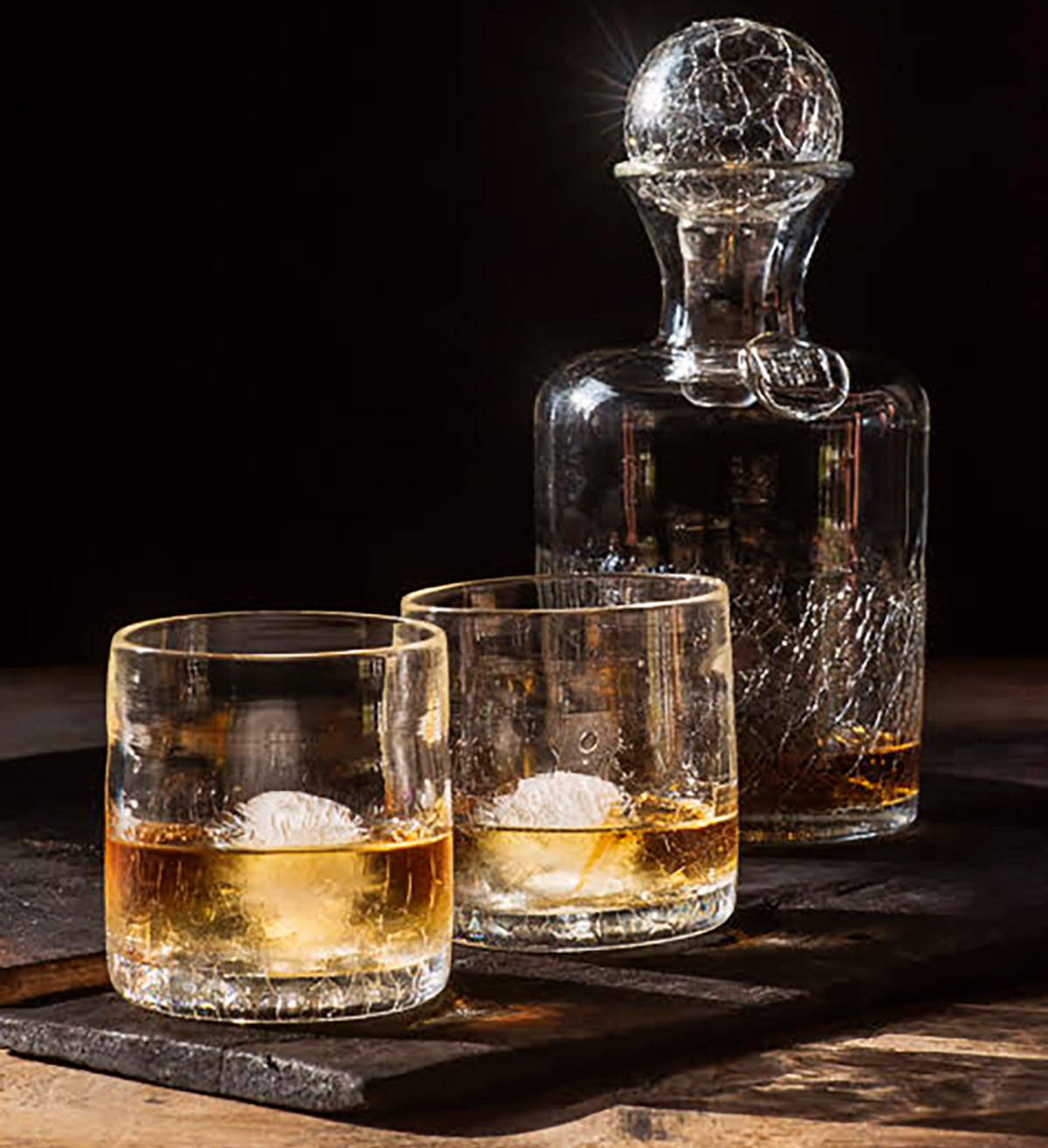 Pour one out from Lexington Glassworks' hand-blown whiskey decanter, each one individually crafted in the company's Asheville, N.C., studio and detailed with an elegant crackle finish that lends an air of sophistication to any home bar cart. Pair with a set of LG's complementary rocks glasses, in the same distinguished style, for a cherished gift. LexingtonGlassworks.com, $280
---
Joule Turbo Sous Vide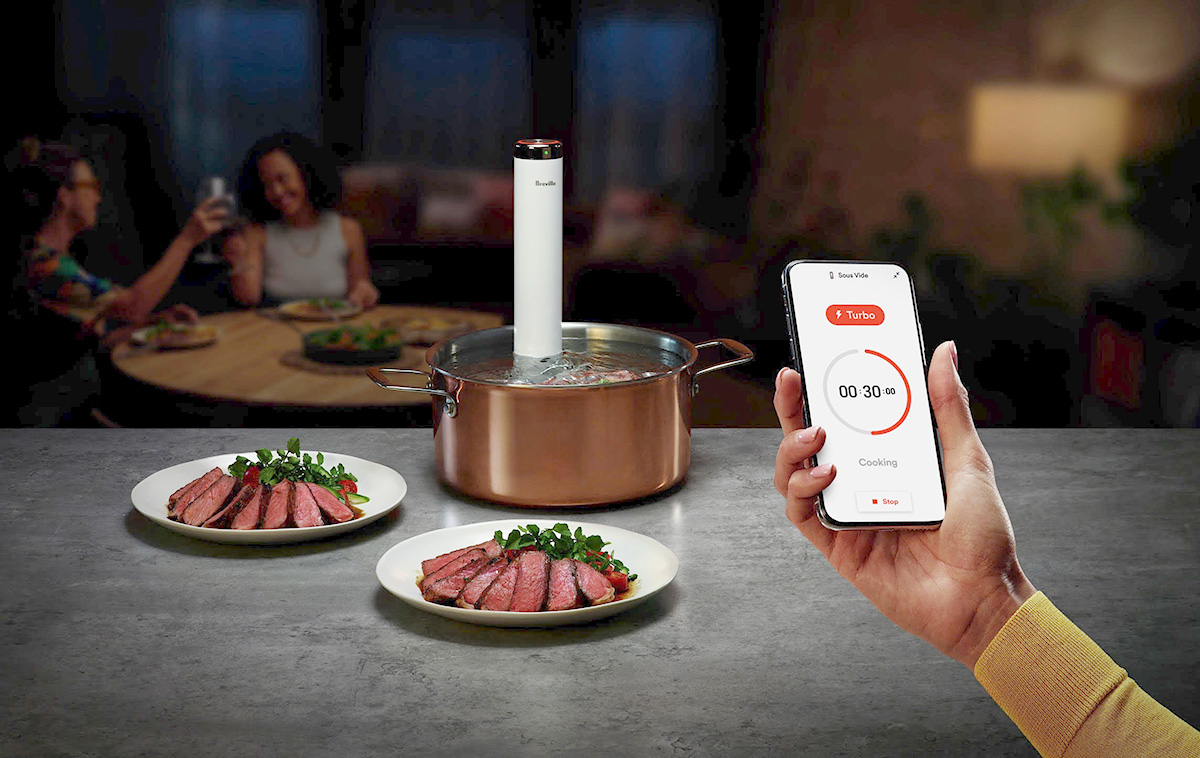 Your fave chefs' autopilot cooking technique hits home countertops in Breville's sleek Joule Turbo Sous Vide stick, which cooks seasoned-and-bagged meats and veggies to a faster-than-ever optimal internal temperature (unattended, no less) before a lickety-split sear and serve results in restaurant-quality dishes deserving of at least a couple Michelin stars for your minimal-mess kitchen. Breville.com, $250
---
Outlines Shower Liner System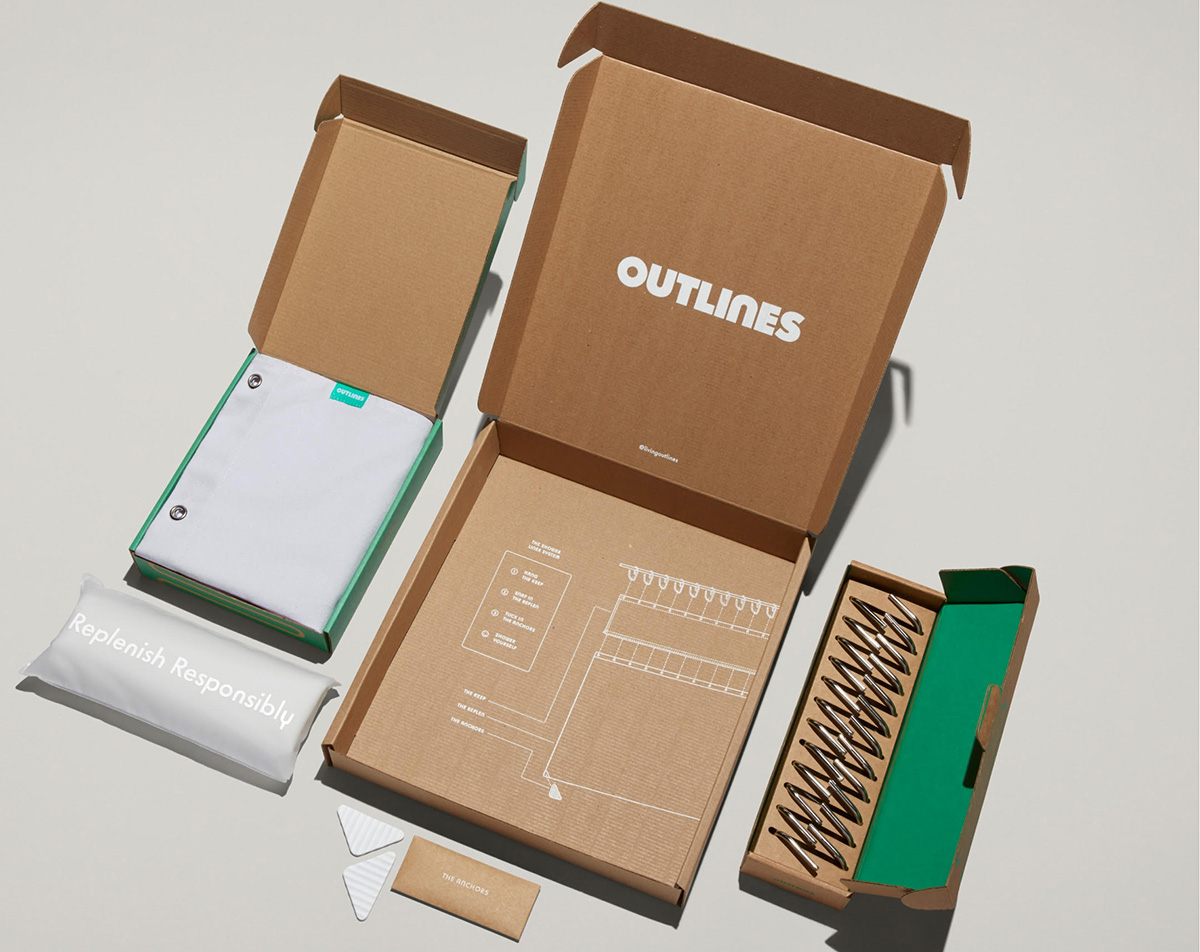 Holiday hosts can practice responsible replenishment amid our planetary plastic-waste crisis when you gift Outlines' thoughtfully designed Shower Liner System that provides users with a machine-washable cotton top piece and fully recyclable bottom to replace when it's time to ditch the grime. Set it and forget it with three-, six- or nine-month auto-deliveries. LivingOutlines.com, $50
---
Barbie Perfume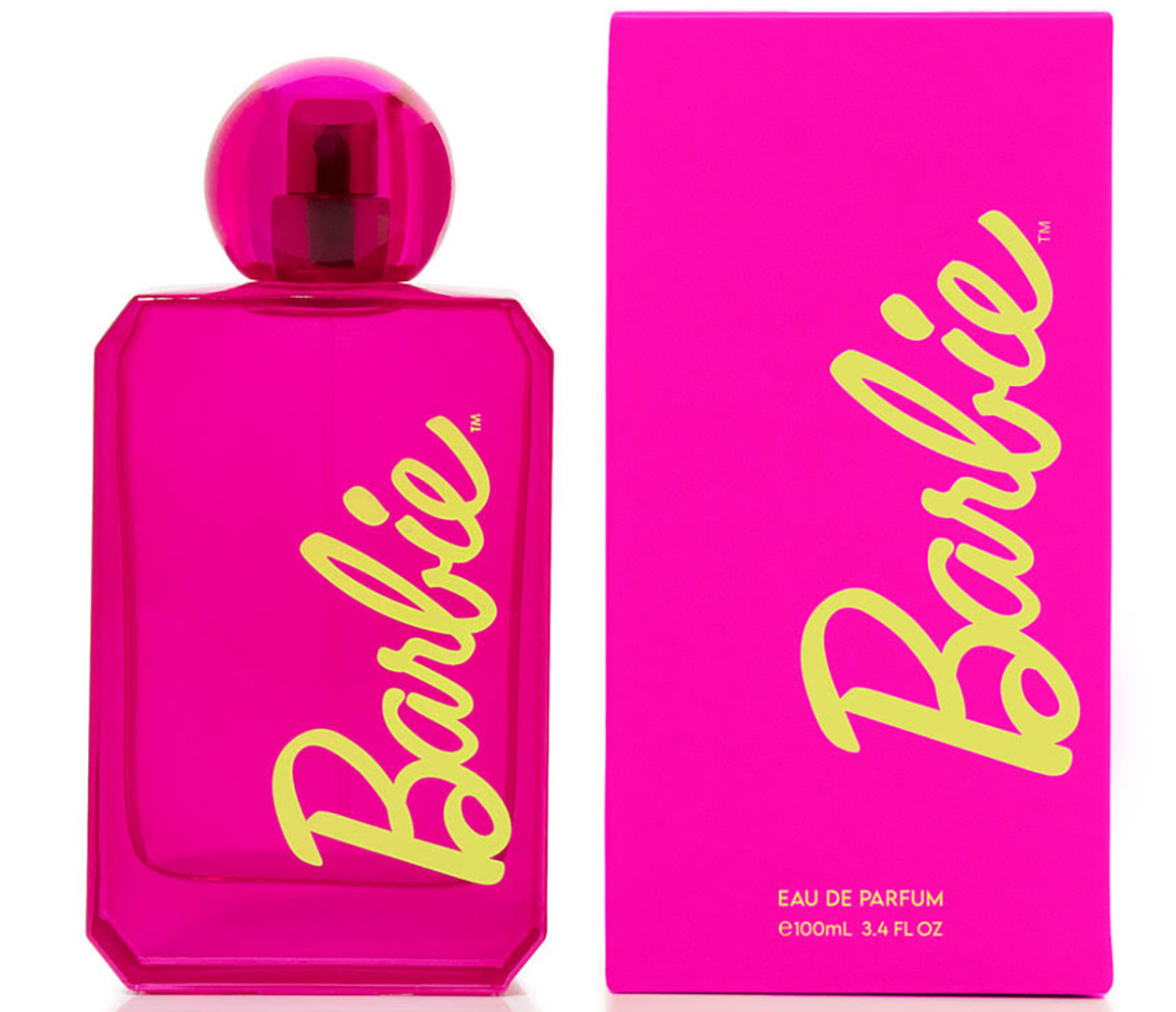 Fight the patriarchy doused in Barbie's sweet-and-fresh fragrance that, from top to bottom, features notes of strawberry nectar and red cherry, peony and pink magnolia, and sandalwood and soft musk for an extraordinary scent that's more than Kenough. DefineMeCreativeStudio.com, $65
---
AiRROBO Pet Grooming Vacuum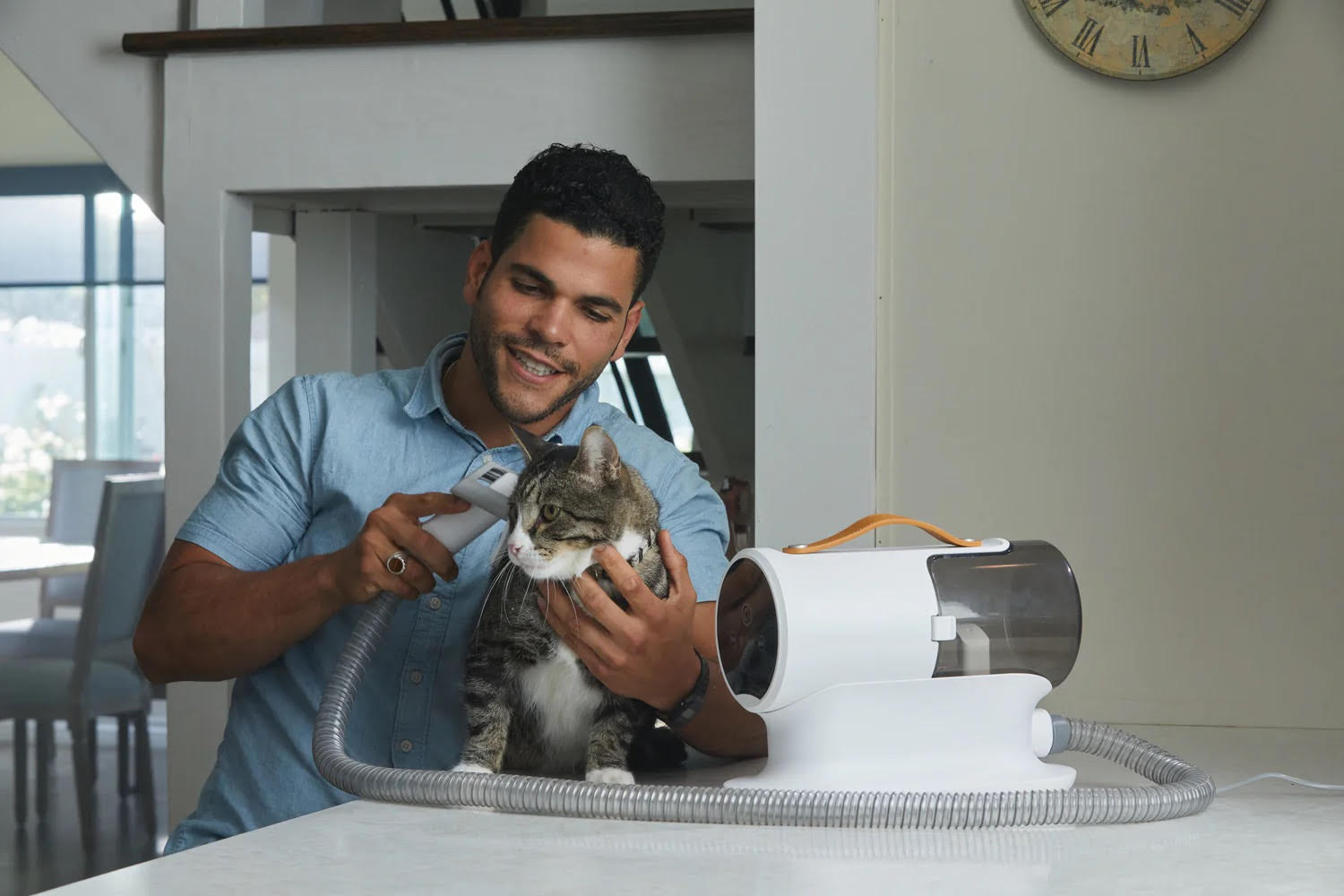 Posh pets enjoy salon-style luxury in the comfort of their homes when treated to a grooming session by the AiRROBO vacuum (think Flowbee for cats and dogs), a five-tool, one-stop solution for keeping furbabies' hair, dander, allergens and mites to a minimum. The portable pamperer includes an electric clipper, crevice and de-shedding tools, and grooming and cleaning brushes housed in a space-saving, HEPA-filtered capsule. US.Air-Robo.com, $110
---
Aura Smart Sleep Mask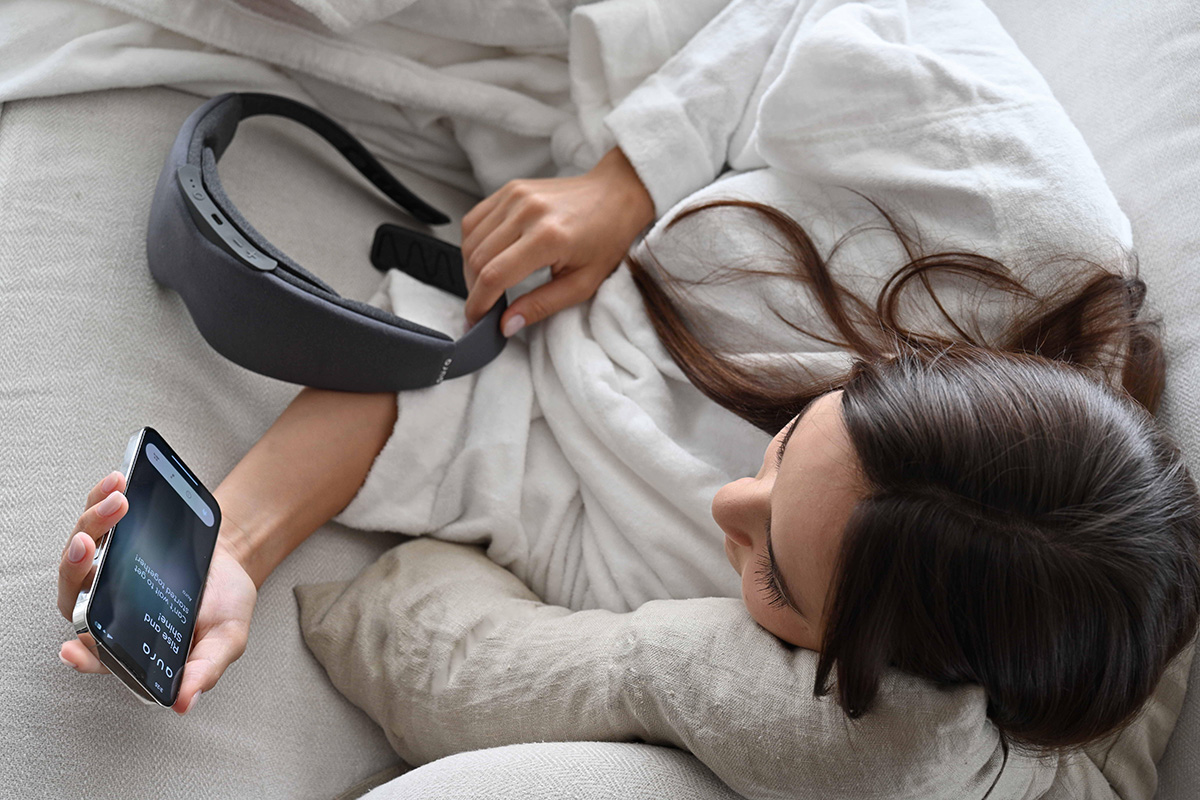 What does the future of total relaxation and deep sleep look like? Blackout darkness and complete serenity in a dream-state sanctuary when you spend your nights in the Aura Smart Sleep Mask with built-in speakers for guided meditation and snooze-inducing ASMR, zero-pressure eye cushioning, and light and sunrise therapy to help you wake rested and refreshed at home and (especially) away. Indiegogo.com, $190
---
Mikey Rox is an award-winning journalist and LGBTQ lifestyle expert whose work has been published in more than 100 outlets across the world. Connect with Mikey on Instagram @mikeyroxtravels.