How David Cassidy outed me
A young gay boy's first proud love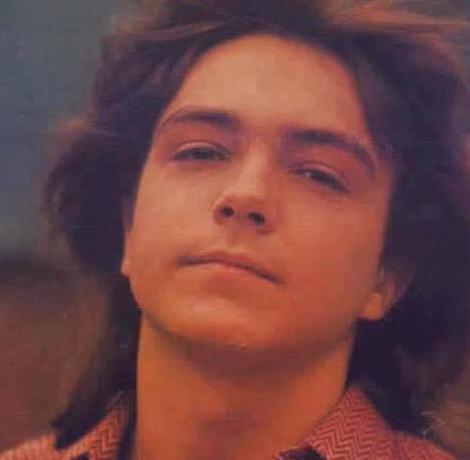 I was an ecstatic 12 year old when I picked up a Tiger Beat magazine in 1973 and read David Cassidy's concert schedule. He was set to perform in Nashville.
I ran screaming out of my bedroom, down the stairs to the kitchen where my mother was throwing Swanson's frozen dinners in the oven and demanded to go to his concert.
For weeks, I was reading every teen and pop magazine, scouring them for private details about David's life…for any evidence that he was queer like me. I ripped every David Cassidy centerfold out of those magazines and meticulously arranged them on the wall behind my bed, a pyramid gallery of David worship in preparation for the big event.
I couldn't talk about anything but David, David, David. My close-'n-play had by now memorized every Partridge Family and David Cassidy album I owned (which was all of them).
My sister, at whom I was angry for not being as excited as I was, was sick to death of me. She had an opposing shrine in her room to Bobby Sherman. I hated Bobby Sherman.
My step-father was surprisingly patient, considering I was replacing his regular stereo blasting of Patsy Cline, Ernest Tubb and Roy Acuff with prepubescent Partridge Family gush.
Mom was getting her first hints that her son was a tad nelly as I continued my ranting obsession with David right up until concert time.
On October 23, 1973 (I'll never forget the date) Nashville's Municipal Auditorium was packed with thousands of impatient teeny-boppers — mostly girls, wiggling and screaming and talking about their David fantasy.
As my sister, Mom and me wound our way through the crowd, I caught a boy's eyes and we both stared knowingly at one another, both looking back at one another as we passed. It was the first time I knew I was not alone. To my surprise there were dozens of boys there who were just as excited, and just as nelly.
We found our seats finally and there I was, packed right in the middle of 30,000 screaming girls, screaming right along with them, while my mom cowered in embarrassment and my jaded sister kept reminding me she liked Bobby Sherman more.
Then the lights went down, and the nelliness really took me over. I was screaming some high-pitched shrill that I didn't know I was capable of when stage lights and music filled the auditorium.
My moment had arrived.
When David walked onstage, the noise from the audience was deafening. He was was wearing a white jumpsuit and kept doing jumping jacks, singing love song after love song.
I screamed louder with every jumping jack, while my mother and sister grew more deeply humiliated. I think they were seeking solace from some of the other parents who had noticed. And there was at least one other mom nearby with a son who was almost as wild.
But as I sang and screamed to "Cherish," "I Think I Love You," "Echo Valley 2-6809," "Come On Get Happy," "Looking Through the Eyes of Love" and, of course, "One-Night Stand," I didn't really care what I was revealing about myself.
Then came the car trip home: I ranted about David, David, David, his jumping jacks, his white jumpsuit (I begged mom to make me one), my Partridge Family merchandise.
Finally, my mother had had it.
"Troy," she said, "you're supposed to like girls." My sister chimed in with deliriously gleeful agreement.
I felt exposed and stupid. But in a burst of indignant righteousness I exclaimed, "But I don't!"
Yipes! Change of subject.
"Mom, you missed the exit," my sister exclaimed. Mom blasted out, "Now I have to drive all the way back, Troy!"
It was my fault. :(

Things have changed a lot since then.
There's not a living soul on earth who cares that I am gay. Gay is not even a topic with mom or my sister. They both supported same-sex marriage before it was the law of the land and while we don't always agree on politics, we do recognized cavemen when we see them (as least on this issue).
But still, in many ways I can credit David Cassidy with the earliest tinge of courage I had to be my expressive self. David Cassidy outed me.
Today, as reports about his death stream in, I am very wistful.  I'm actually crying right now as I type.
I can't help but think of all those invested emotions of early love, even if somewhat unrequited and obsessive.  I sang every song, watched his videos and became that little 12 year old boy in Nashville again.  Well, part of him.
I couldn't resist being a child again, this time living in Los Angeles. So, I  picked up the phone after listening to "Echo Valley 2-6809" and decided to see who answered.
"We're sorry. You've reached a number that is disconnected and no longer in service" followed by that hideous rapid busy signal. It jolted me out of whatever fantasy I was having.
David brought me out of the closet and his death is a reminder that time is moving at a rapid clip.  I've progressed and grown and something of David is reflected in who I am today.  A little bit of me has died.
Thank you for all that you did, David.
I don't know what I'm up against
I don't know what it's all about
I got so much to think about
Hey, I think I love you so what am I so afraid of
I'm afraid that I'm not sure of a love there is no cure for
I think I love you isn't that what life is made of
Though it worries me to say I never felt this way
Believe me you really don't have to worry
I only wanna make you happy and if you say "hey go away" I will
But I think better still I'd better stay around and love you
Do you think I have a case let me ask you to your face
Do you think you love me?
"I Think I Love You," is the perfect legacy for you.
— A version of this article appeared in New York City's OutWeek Magazine, November 1990.
Best of LGBTQ+ LA 2022
Our fifth annual special issue celebrates your favorites in nightlife, dining, activism, and more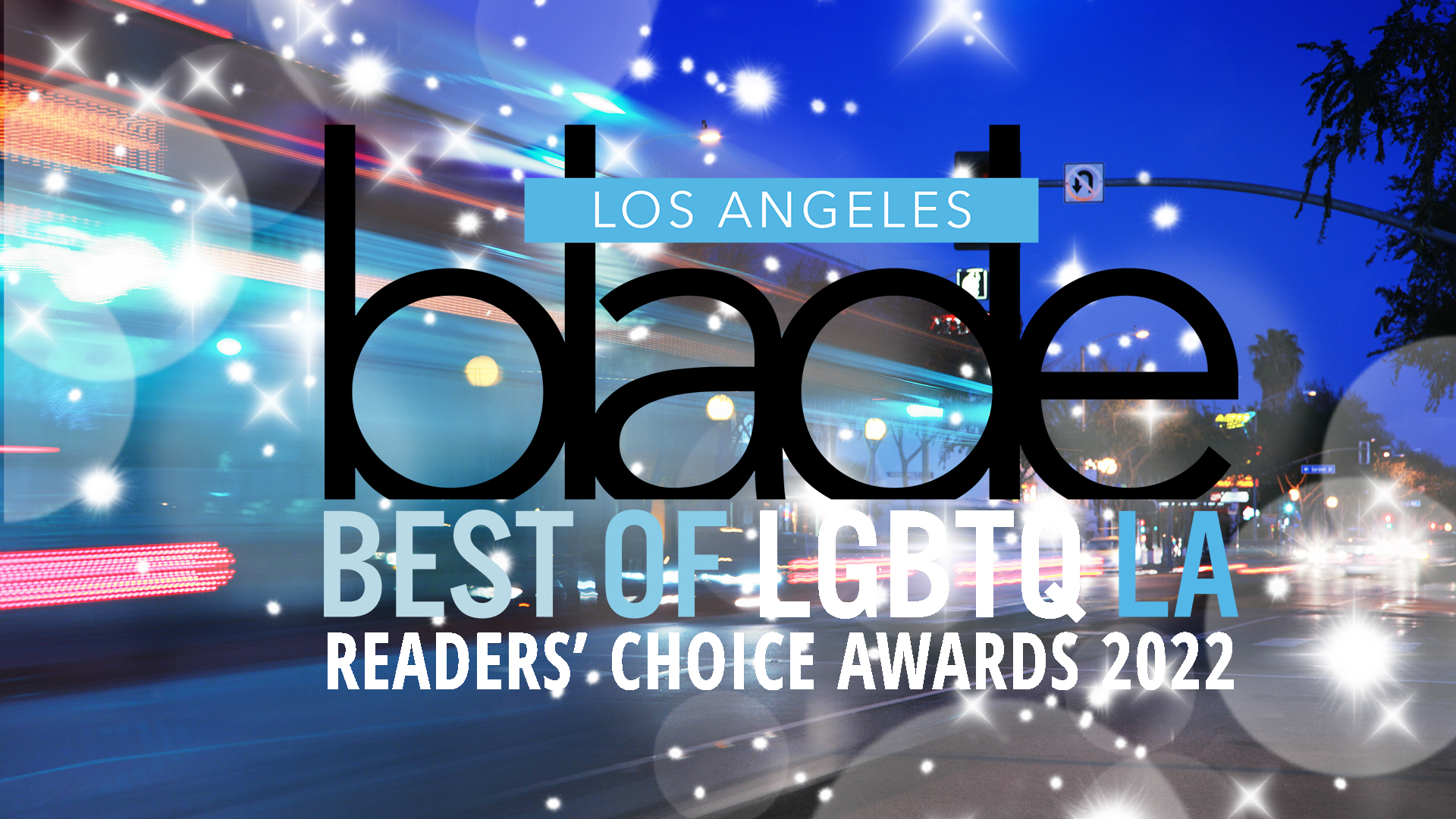 Welcome to the fifth annual special issue of the Best of LGBTQ LA.
The Los Angeles Blade is thrilled to celebrate the best of our community and all of the accomplishments that have been made throughout this past year. It was the year things were supposed to get back to "normal," but really didn't. During a year that started with an insurrection and ended with a new pandemic surge, here are some highlights of Los Angeles living, from drag to streaming services, that demonstrate the best of LA's LGBTQ community.
Los Angeles Blade readers nominated finalists; the top five vote getters in each category were then added to the final ballot. Thousands of Blade readers then voted and the winners are presented here. The Blade staff congratulates each of this year's winners and finalists.
Best Drag Queen: Rhea Litré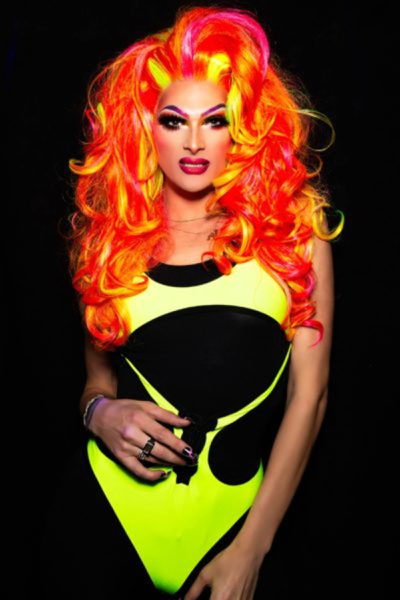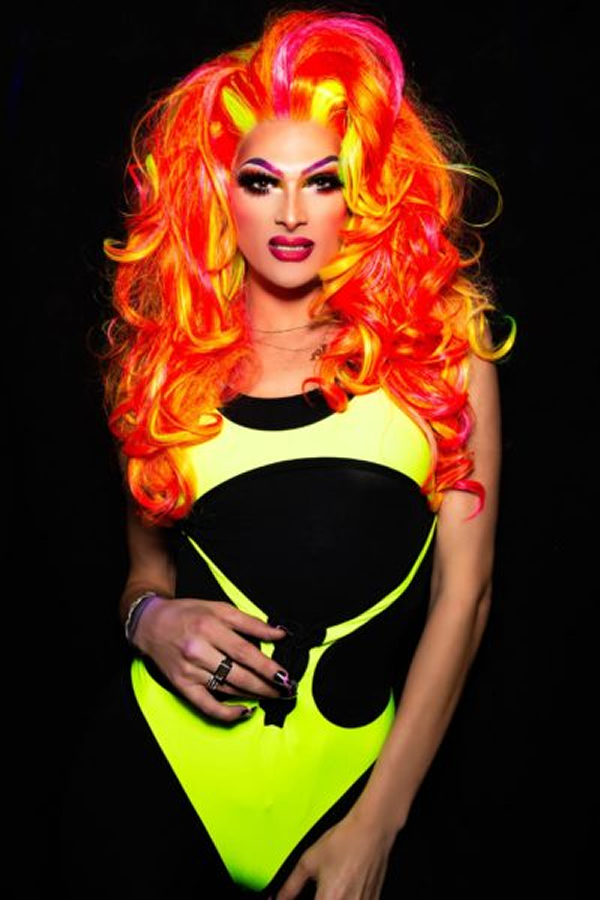 Rhea Litré describes herself as drag's "Baddest Bitch." It is not because she is "a bitch" but because she is bad at being one. LA Blade readers agree and have named her "Best Drag Queen" for a second year in a row. Last year, Litré decided to set up a live virtual drag show. According to Litré, "On March 16, 8 p.m. Pacific Time, we gave birth to the first digital drag show of its kind." Litre went on to say, "There has been drag online for a long time, but as far as a conceptualized, produced show, that had never been done before." You can find more information on Litré's Instagram – quarantinequeendragshow
Editor's choice: Jasmine Masters
---
Best LA-Based Drag Race Contestant (so far): Gottmik
Gottmik (Kade Gottlieb) was the first-ever transgender man to compete on RuPaul's Drag Race and was a finalist in the show's 13th season. Challenging the definition of modern drag and shaking up the "cis-tem" is intrinsic to Gottmik's image and power. Gottmik's work is a testament to the fluidity of the individual. Their career has taken them to the height of celebritydom as a makeup artist for some of Hollywood and New York's biggest marquis names. Vogue called their look and style a kind of "show-stopping" glam. Los Angeles is lucky to be home to this revolutionary whirling dervish of talent.
Editor's choice: Shangela
Best Drag King: Prinze Valentino
Prinze Valentino is a genderqueer performing artist who came to Los Angeles from Detroit. Each time Prinze steps foot on the stage he puts his passion into each movement with purpose and enthusiasm. He strives to be an empowering queer role model for the LGBTQ+ community. LA Blade readers think he hit that goal and voted him the best.
Editor's choice: Landon Cider
Best Drag Show: ELOTERIA at Redline
Located in the heart of Downtown Los Angeles, Redline is one of the newer gay bars to hit the scene, and LA Blade readers love ELOTERIA, the Redline Saturday night drag show.
Editor's choice: Makeout Mondayz at Rocco's
Best Happy Hour: Rocco's Tavern WeHo
Rocco's Happy Hour is set in a sexy cocktail lounge. Rocco's provides West Hollywood with a mix of weekly events featuring an open floor plan with lots of outdoor space. Friendliness is a brand trademark, and LA Blade readers seem to agree (especially those who like to start dinking early.)
Editor's choice: Beaches
Best Neighborhood Bar: Abbey and Chapel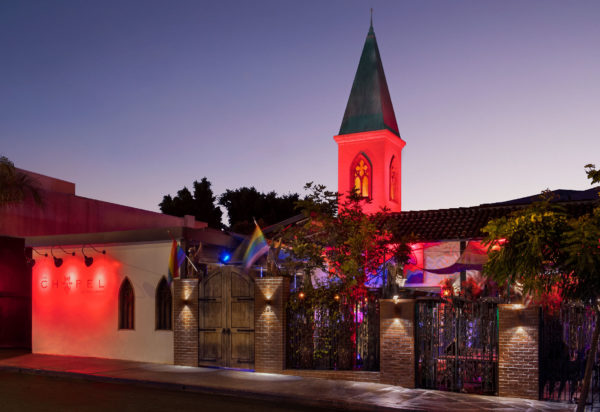 "The bartenders are amazing, very friendly and conversational!" The Chapel is the gay dance club in the heart of WeHo, the sister venue of The Abbey. LA Blade readers have declared it the best of Los Angeles' most popular gay nightclubs. Go and enjoy the amazing DJs. Owner David Cooley has been an enormous supporter of the community with numerous fundraisers, the founding of the Gay & Lesbian Elder Housing project and supporting numerous LGBTQ organizations.
Editor's choice: Hamburger Mary's
Best Outdoor Dining/Drinking: Rocco's
Launched in May 2019, Rocco's is known as a popular LGBTQ bar, winning the LA Blade Best Happy Hour for 2022. Two years ago, Rocco's won the Best Neighborhood Bar award and this year and last, Rocco's has won for Best Outdoor Dining. Rocco's is an inclusive space with LGBTQ décor that celebrates LGBTQ pride and history. The LA Blade's readers chose Rocco's as having the best outdoor dining due to its continued agility throughout the ongoing COVID-19 pandemic.
Editor's choice: La Boheme
Best Brunch: Santolina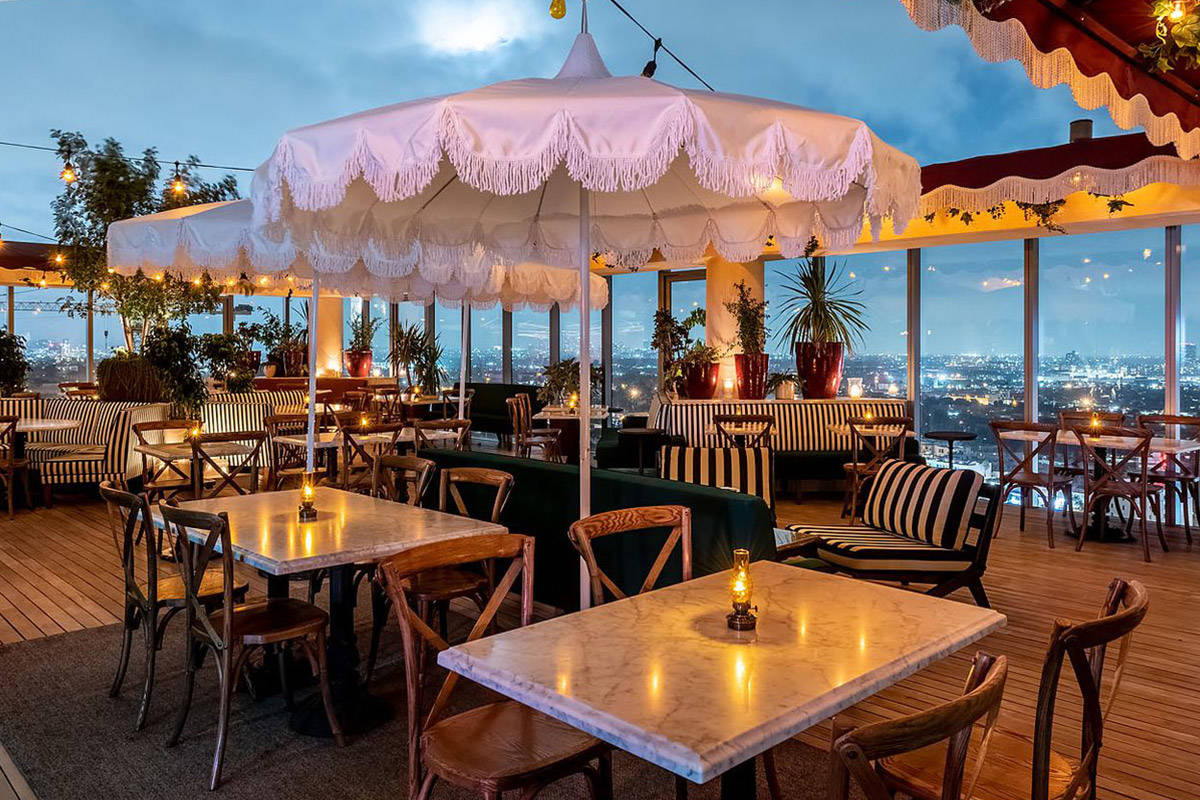 At Santolina, each dish on the menu tells a different story. The cuisine is a unique fusion of Tel Aviv meets California. Chefs Michael Teich and Burt Bakman infuse vibrant herbs into a health conscious offering that LA Blade readers definitely have eaten up and named as Best Brunch 2022.
Editor's choice: Hamburger Mary's
Best Bartender: Cesar Morales at Beaches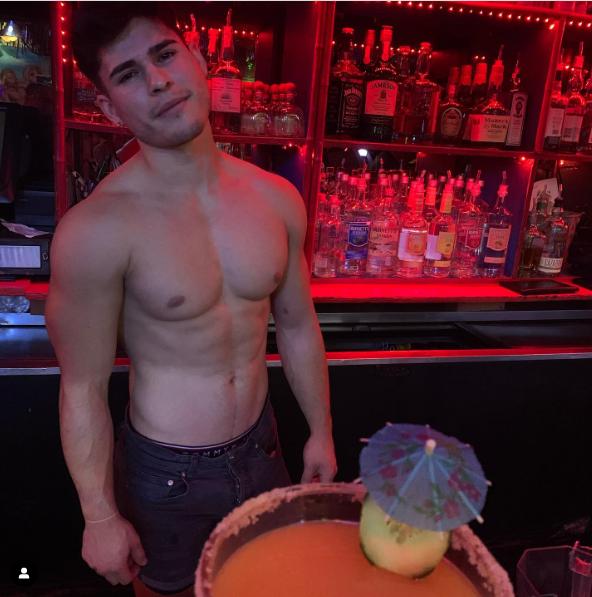 Beaches has become a gathering place for the social media creator and influencer community that has endorsed Cesar as a "super sweet and friendly" bartender who provides the very best in the hospitality Beaches has become known for. Cesar exemplifies The Beaches motto: 'Be wild and free and look good doing it.'
Located in the heart of West Hollywood, Beaches is a strong, conceptually driven and fashionable LGBTQ+ focused hybrid restaurant and lounge.
The two-story space offers two full bars and VIP seating areas where guests can take a breather, have a cocktail or enjoy our one-of-a-kind California Cuban Cuisine. Enthusiastic patrons won't be able to resist the pull of the energy on the main room equipped with a first-class lighting and sound system; the venue houses a DJ booth with the latest DJ equipment.
Editor's choice: Eric Lutz at Rocco's
Best DJ: Kimber Chronic
Kimber Chronic is an American DJ pop singer, songwriter, and music producer. She is known for working closely with the LGBTQIA+ community through her transgender activism. Named a "Hero of Diversity" by Stoli Vodka for her inspiring journey that began in the gritty heart of Detroit, Kimber is hands on in bringing her vision to life "of creating an arsenal of music that is married with visual themes of addiction, lust, and ferocity."
Editor's choice: DJ Morningstar
Best Restaurant: Bottega Louie
Bottega Louie adds this year's LA Blade Best Restaurant 2022 to their long list of awards. The restaurant, which seemed to tease us mid-construction for centuries, boasts sweet and savory gourmet dishes, and valet parking. "They make ordinary items not so ordinary," effuses one happy patron. LA Blade readers agree. It's very likely the best place in Los Angeles to see and be seen. Hit the patio after you faint over the desserts.
Editor's choice: Night+Market
Best Coffee Shop: Alfred Coffee Melrose Place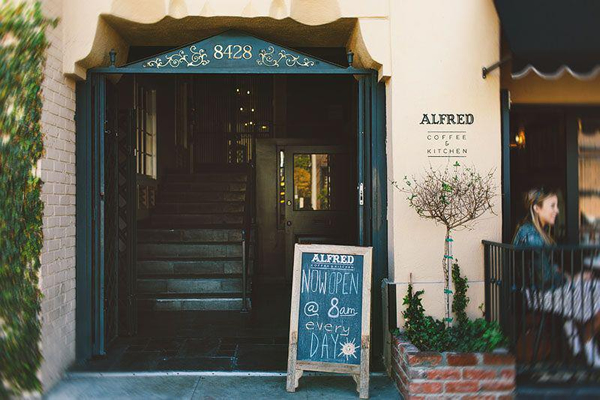 Stylish yet whimsical coffee shop serving coffee and juice, plus salads, sandwiches, and pastries.
Editor's choice: Starbucks
Best Radio or TV Station: KTLA

This year, KTLA partnered with the Los Angeles LGBT Center and aired the "Love in Action" telethon hosted by Cher Calvin and Jai Rodriguez. The telethon supported the LGBTQ community during the COVID-19 pandemic. The telethon has raised several million dollars and featured a host of LGBTQ celebrities and allies. LA Blade readers sent back the appreciation to KTLA by naming them the best station in LA.
Editor's choice: KCET PBS
Best Cannabis Business: Med Men
A recent review says, "Great experience there – my first time – and was greeted with a smile and good energy at the front door. Customer service was excellent – they asked what I liked, then swiftly showed me options and pricing and I was out the door in less than 4 minutes – literally. Plenty of easy parking too and five minutes from home – I think I found my new dispensary. Thanks MedMen." LA Blade readers obviously agree.
Editor's choice: Cannabis Café
Best LGBTQ-Owned Business: Out of the Closet Thrift Store
When you shop at Out of the Closet, 96 cents of every dollar goes back into HIV care and services. The chain is owned and operated by the AIDS Healthcare Foundation, a Los Angeles-based charity that provides medical, preventive, and educational resources for patients. "All of the proceeds go toward AIDS research. Love the cause and the workers were great," observes one patron. LA Blade readers see it similarly.
Editor's choice: The Abbey
Best LGBTQ Social Group: Impulse Group LA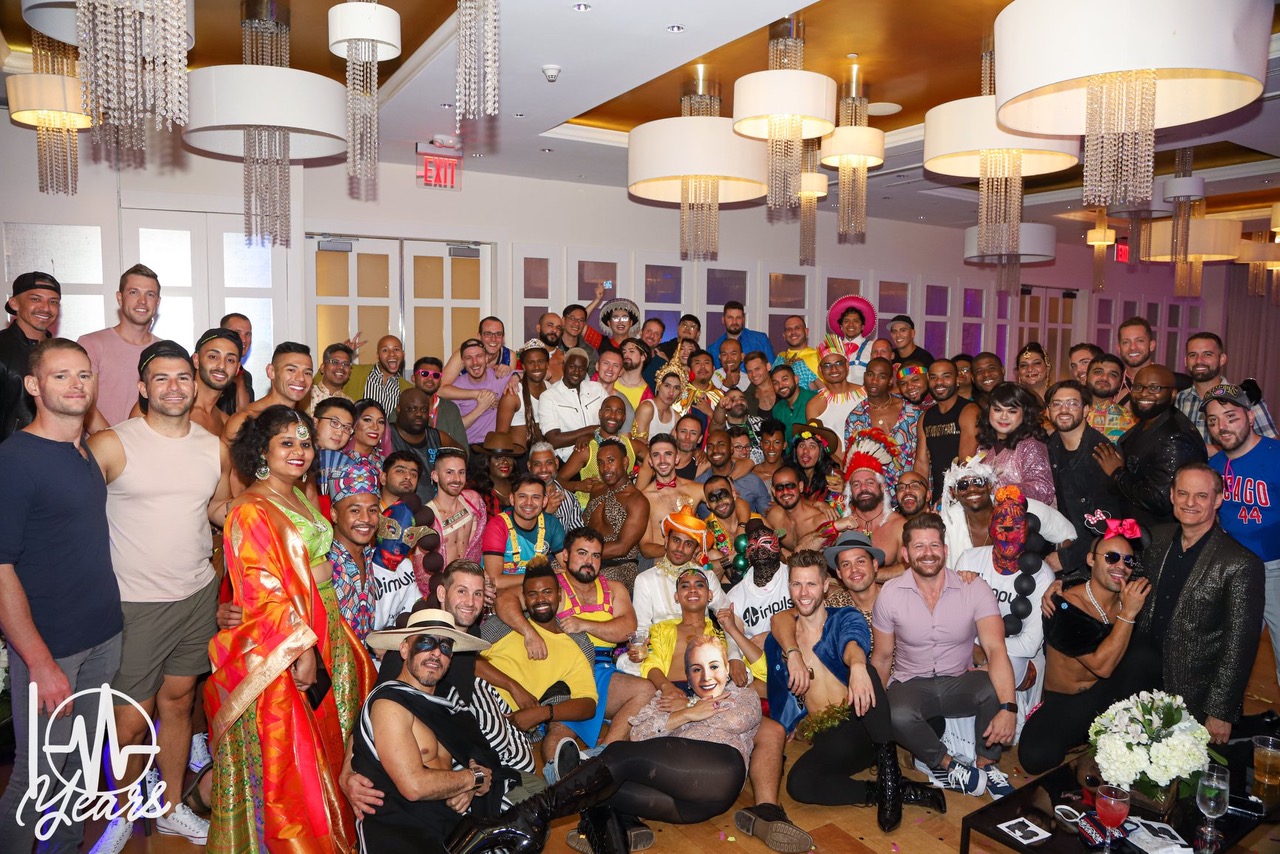 Winning this category for the second year in a row, Impulse Group LA was founded in 2009 by Jose Ramos. It is a nonprofit organization dedicated to building a stronger and healthier community for gay men. Hosting more than 400 events annually in 25 cities across the globe, Impulse seeks to create a brave space to engage, support, and connect our community.
Editor's choice: AIDS LifeCycle
Best House of Worship: Kol Ami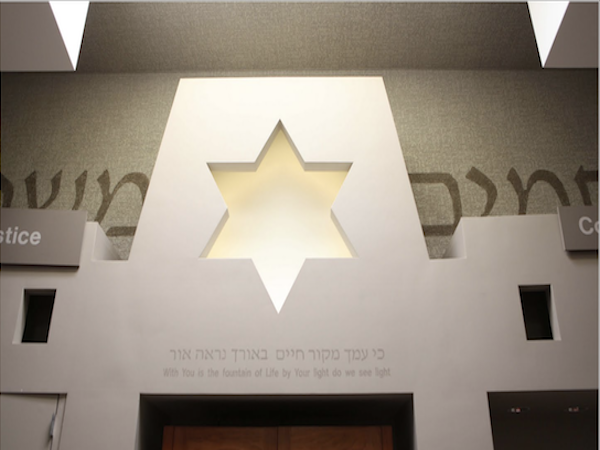 In 2019 and 2021, Congregation Kol Ami won the award for Best House of Worship. In 2020 it won Editor's Choice, and now wins the award again for the Best House of Worship this year. Kol Ami is an important leader in the Jewish, LGBTQ, and West Hollywood communities since its founding in 1992. Rabbi Denise L. Egers broke barriers to create a more inclusive Reform movement that has resulted in more LGBTQ inclusion at synagogues worldwide. (1200 N La Brea Ave, West Hollywood)
Editor's choice: Metropolitan Community Church, InVision Church (tie)
Most Committed Activist: Jose Ramos
Jose has been described as "a fierce LGBTQ/HIV activist, leader, founder and president of Impulse Group, AFH Director of Western Sales, triathlete and former General Manager at Target North Hollywood." An activist since he was 14 years old, Jose launched Impulse from his kitchen table in 2009. Of the name for the group, Jose explained to WEHO Times, "The name came because we felt that there was this very short time when we are about to have sex, that we may have the impulse to use protection or not; to ask questions about sexual health or not. It's a split second when you make a decision about your health. Knowing that there is that urge, that impulse to act on your desires, we thought that the name "Impulse" fit really well with how we could help with moment of instinct–that split second. We wanted to empower gay men to make the best decision." LA Blade readers salute his commitment to our community.
Editor's choice: Queen Victoria Ortega
Favorite Public Official: Robert Garcia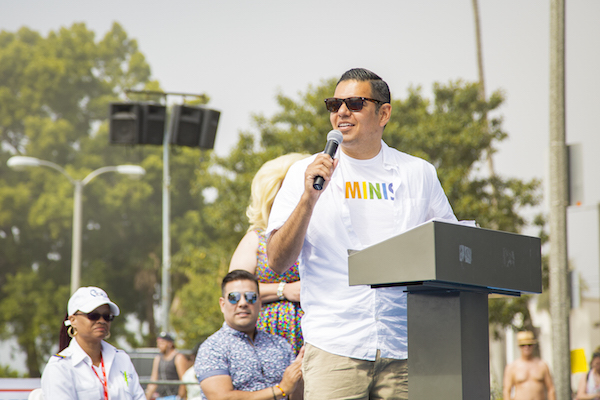 Garcia celebrated his 44th birthday on Dec. 2 and is a gay Latino originally from Peru. First elected to the city council in April 2009 to much fanfare as the Council's youngest, first Latino male, and first gay person of color. He became Long Beach's first gay mayor in 2014 with 52.1% of the vote
Garcia has deep ties to the Democratic Party's leadership. In the 2020 campaign he was a prominent surrogate for Kamala Harris's presidential campaign, later becoming a strong supporter of President Joe Biden. During the course of the ongoing coronavirus pandemic the mayor has acted in concert with California Gov. Gavin Newsom's measures including masking mandates and the push to get Californians vaccinated.
The pandemic tragically impacted Garcia directly when in summer of 2020, he lost his mother, Gaby O'Donnell, and stepfather, Greg O'Donnell, to COVID. His mother was a medical assistant who immigrated from Peru when the mayor was five years old.
Editor's choice: Lindsey Horvath
Most LGBTQ-Friendly City: West Hollywood

For the third year in a row, West Hollywood has won the award for the Most LGBTQ-Friendly City. As noted previously, West Hollywood has its "boutique hotels, celebrity-owned restaurants, unparalleled nightlife and shopping, and world-renowned events." The inclusive city, one of America's best run cities according to some, has multiple LGBTQ bars, restaurants, and nightlife and it's no surprise that the LA Blade readers continue to choose West Hollywood as the Most LGBT-Friendly City.
Editor's choice: Palm Springs
Best Local Pro Sports Team: The Dodgers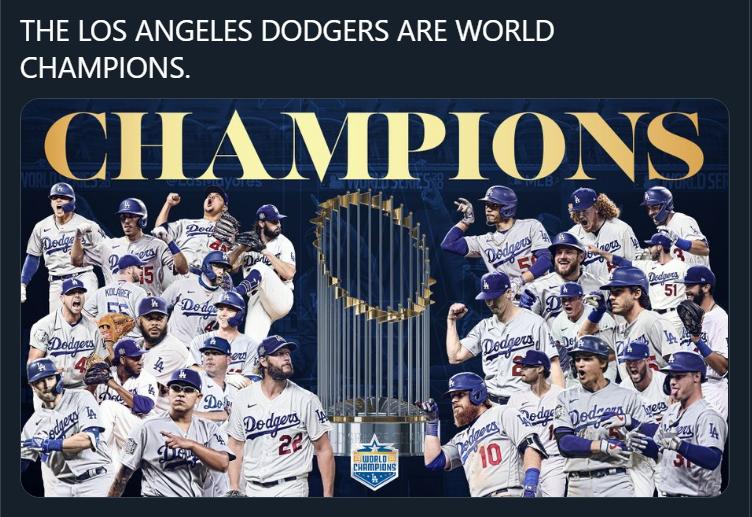 The Los Angeles Dodgers franchise wins for a second year in a row. With six World Series championships and 23 National League pennants since its beginnings in Brooklyn in 1890, The Dodgers are committed to a tradition of pride and excellence. The Dodgers are dedicated to supporting a culture of winning baseball, providing a first-class, fan-friendly experience at Dodger Stadium, and building a strong partnership with the community. With the highest cumulative fan attendance in Major League Baseball history and a record of breaking barriers, the Dodgers are one of the most cherished sports franchises in the world.
Editor's choice: The Lakers
Best Real Estate Firm: Oppenheim Group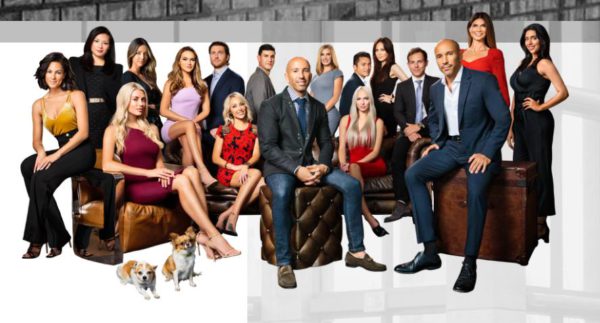 Made famous by the reality show, Selling Sunset, the award-winning Oppenheim Group is a professional real estate brokerage serving buyers and sellers of luxury property in Los Angeles and Orange County. The brokerage is comprised of a close group of talented Realtors, led by the firm's president and founder, Jason Oppenheim. A recent client exclaimed, "I would not have known about Oppenheim Group if it was not for the show. Oppenheim Group is all about professional upmarket real estate, which you effectively deliver. You showed us such lovely and beautiful homes. I liked the fact that the agents research the history of the properties, have knowledge on the area of the property/rooms and work hard to sell a property. Now looking forward to the next season where we can see more beautiful homes. Well done Brett, Jason and team!"
Editor's choice: Compass
Best Ally: Debbie Allen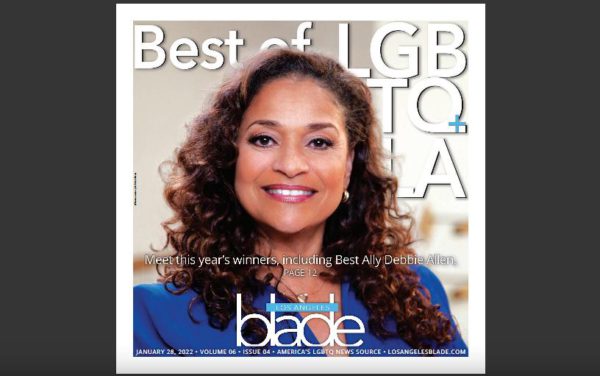 Debbie Allen received one of the 2021 Kennedy Center Honors and is receiving the 2021 Governor's Award at the Emmys. She can now add LA Blade's Best Ally 2022 to her award shelf. Allen was the producer of a landmark "A Different World" episode addressing AIDS and the Black community, and told AFROPUNK, "I'm happy to be here for World AIDS Day and to be working with AIDS Healthcare Foundation, it's really just to highlight this war, this global war that we're still in."
Editor's choice: Congressman Adam Schiff
Best Salon Spa: Shorty's Barbershop
It is no contest. Shorty's Barber Shop has won the Best Salon/Spa Award for the fourth year in a row. With amazing products and great haircuts, Shorty's is a local favorite. In terms of its high quality products, all of them are ethically created and never tested on animals.
LA Blade readers continue to sing Shorty's praises, "When you walk out with some merch (the styling putty and soy paste are customer favorites), you can feel good about that, too. Besides the perfect cut, Shorty's also puts a premium on giving back, by working with the likes of Concrete Hero, AIDS Project Los Angeles, and the Los Angeles LGBT Center."
Editor's choice: Ole Henriksen Face/Body Spa:
Best Car Dealership: Honda of Hollywood
Honda of Hollywood exudes excitement to help its Los Angeles clients. "We take the time to explore the features that are important to you and our knowledgeable staff is here to answer all of your questions. But what would buying a new car be without a test drive first? Visit Honda Of Hollywood where we'll get you out on the road to find a Honda vehicle perfectly suited to your needs," they state. "Super easy, great service," confirms one happy reviewer. LA Blade readers have test driven them into being the Best Car Dealership of 2022.
Editor's choice: Mercedes Beverly Hills
Best Doctor/Medical Provider: AIDS Healthcare Foundation Clinics
An Editor's Choice winner two years ago for Most LGBT-Friendly Workplace, AIDS Healthcare Foundation Clinics has won Best Doctor/Medical Provider for the second year in a row. They represent the consistently excellent work of doctors, physician's assistants, nurse practitioners, med techs, benefits counselors, and support staff at 14 AHF Healthcare Centers and satellite clinics throughout Southern California. In its quest to rid the world of AIDS, this nonprofit organization provides cutting-edge medicine and advocacy in 43 countries. Locally, says AHF Senior Director of Communications Ged Kenslea, "Our 'circle of care' concept starts with free and accessible HIV testing. When called for, AHF then provides swift linkage to care and follow-up treatment. We try as best we can to keep the focus on the patient by serving as their partner in care, in order to make it easier for them to adhere to their medication and care regimens to help them achieve their best selves, health and wellness-wise."
Editor's Choice: Los Angeles LGBT Center
Best Fitness or Workout Spot: LA Fitness
One happy reviewer reports, "So happy to be back. Great gym. Can't wait to use a locker again but I'm grateful they are being careful of covid. Clean, well-organized, and courteous staff for a much better price than the social club gym." LA Blade voters agree.
Editor's choice: Equinox
Best Home Furnishings: Living Spaces
Since December 2016, Living Spaces has brought a pressure-free furniture shopping experience to Los Angeles. Its two-story showroom boasts a variety of styles for every room in the house. Living spaces also carries hundreds of customizable styles in a special-order program. Living Spaces is so committed to offering their clients superior products at the best price, they will match a competitor's price and take off an extra 10%. For that, and many other reasons, LA readers consider them the year's best.
Editor's choice: Restoration Hardware
Most LGBT-Friendly Workplace: City of West Hollywood
The City of West Hollywood regularly makes history. It was the first city in the nation to have a majority-LGBTQ governing body with its inaugural City Council when the city was incorporated in 1984. Today, the City Council is majority-LGBTQ and majority female. Starting in the darkest days of the AIDS crisis, West Hollywood became a beacon of hope in proving social services and support to LGBTQ community members and it has led the way in advocating for full LGBTQ equality. LGBTQ history-making extends to the city's deep commitment to building an affirming work environment for LGBTQ employees. It's no wonder the City of West Hollywood receives high marks from the community as the most friendly workplace for LGBTQ people.
Editor's choice: Most LGBT-Friendly Workplace: Los Angeles LGBT Center
Best Non-Profit: Ariadne Getty Foundation
Founded in 2004, The Ariadne Getty Foundation works with partners worldwide to improve the lives of individuals and communities through financial investments and social activism. AGF is proud of its achievements and continues to ensure positive social and political change to further improve lives worldwide. Its namesake, Ariadne Getty, was voted 2020's Best Ally by readers and presented the 2021 Hero of the Year Award by Los Angeles Blade publisher, Troy Masters.
In addition to her key support of LGBTQ journalism, major donations to GLAAD and others, this year saw the opening of The Ariadne Getty Foundation Senior Housing, a cutting-edge 70,000-square-foot building in Hollywood with 98 affordable housing units for seniors ages 62 and above, LA Blade readers certainly noticed.
In the last decade Ariadne has become an increasingly visible LGBTQ philanthropist, encouraging other people of means to back Queer causes. As the mother of two, Nats and August, she has embraced gender fluidity and also championed trans rights. Getty has also been the recipient of the Los Angeles LGBT Center's Vanguard award (2018) as well as receiving award-winning magazine, Variety's Philanthropist of the Year award in 2019.
Editor's choice: Project Angel Food, Equality California (tie)
Best Pet Business or Vet: Laurel Pet Hospital
Located in the heart of West Hollywood, Laurel Pet Hospital has "general practice veterinarians and specialists in internal medicine, surgery, and dentistry, we provide high-quality medical care at a reasonable price. Our facility includes a well-stocked pharmacy, in-hospital surgery suite, digital X-ray equipment, dental radiography, endoscopy, ultrasound, CO2 laser capabilities, and a closely supervised hospitalization area." Compassionate advice and optimal care are key values.
Editor's choice: Wag
Best Grocery/Supermarket: Trader Joe's
Trader Joe's returns to the top of the heap having been named LA Blade's Best Grocery for 2019 and 2018. In June 2021, Trader Joe's gave all its stores nicely cut and potted rainbow roses in celebration of Pride month. Heidi Leindecker, an assistant manager for Trader Joe's told mycustomer.com, "Trader Joe's is a role model for hiring diversity and practicing inclusion. The company cultivates a positive image when it comes to inclusion and its brand amongst employees and consumers. Trader Joe's puts the employee first and makes sure that everyone is treated with integrity and respect. Employees are treated equally in the same manner as customers are treated equally. As employees are treated well, the feeling naturally overflows to the customers' positive shopping experience." LA Blade readers feel the love.
Editor's choice: Pavillions
Best Museum or Art Gallery: Getty Center
Editor's choice: Los Angeles County Museum of Art (LACMA)
Best A&E Venue: Hollywood Bowl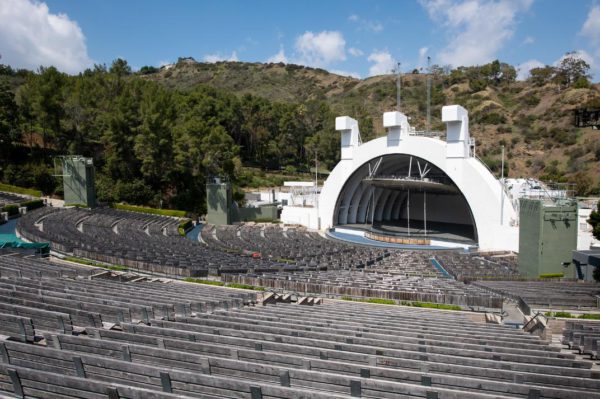 Last year the Hollywood Bowl won for Best Virtual A&E Events. This year it is the Best A&E Venue, which demonstrates that live or virtual, in the eyes of LA Blade readers, it is the best. Since its opening in 1922, the Hollywood Bowl has been the premier destination for live music, hosting everyone from Billie Holiday to The Beatles to Yo-Yo Ma under the iconic silhouette of its concentric-arched band shell.
Editor's choice: Greek Theater
Best Outside LA Getaway: Palm Springs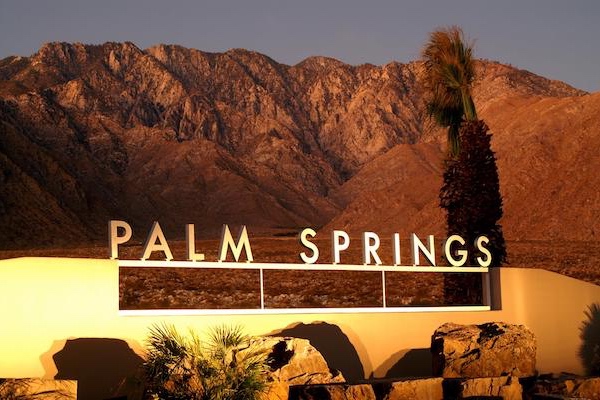 Palm Springs is so interested in attracting the LGBTQ community that its Visiting Greater Palm Springs website calls out the community specifically. "Ready to take a hiatus from virtual events and Zoom meetings? We don't blame you. The desert has long been a soothing oasis for the LGBTQ community with its poolside siestas, innovative cuisine, trendy shops and outdoor activities, but now, more than ever, those things have become more than luxuries. They are necessities for self-care and rejuvenation. Consider the following list of hot spots and activities and make a splash—literally—with your best LGBTQ getaway yet," states author Greg Archer. LA Blade readers apparently are ready to pack their bags and happily head to the desert.
Editor's choice: Las Vegas
Best Hotel: Le Parc
The Le Parc Suite Hotel is a groundbreaking boutique hotel in West Hollywood featuring sophisticated suites and a sky deck overlooking Los Angeles.
Le Parc Suite Hotel's extraordinary renovation embraces the local arts community and memorializes the city of West Hollywood's diversity. Already a well-known retreat for rising stars and trendsetting celebrities, Le Parc combines the city's design-forward aesthetic with residential-style suites. Its new LOVE mural, designed by large-format fine artist Scott Hile, of Free Spirit Fine Art, embodies the spirit of Le Parc Suites.
Editor's choice: Sofitel Beverly Hills
Best LGBTQ Event: OutFest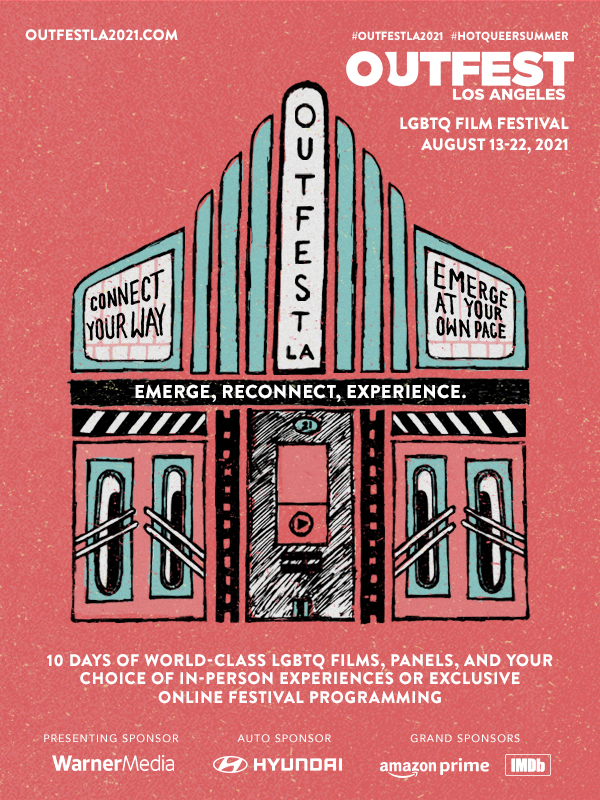 Each year since 1979, OutFest has been a staple film festival in Los Angeles, held during LA's Pride season and growing in importance to become the world's largest such festival.
Today, it is one of Los Angeles' most anticipated such events, even hosting events across the country. It has garnered the attention of the Academy of Motion Pictures and Sciences and even helped open the new Academy Awards Museum, hosting the billion dollar facility's first live and in person event, Outfest Legacy Awards Gala in November. Outfest also hosts year-round programming that gives artists, filmmakers and entertainment professionals the opportunity to discover their voice, provide the pathways to the visibility of their work by all members of the public, and assure that their legacy will live on for generations to come.
Outfest strives to increase LGBTQIA+ visibility, strengthen understanding and create meaningful change by building empathy for our cause among the general public and the LGBTQ community by honoring excellence in telling the stories of our community.
Editor's choice: DTLA ProudOutFest
Best Streaming Program Performance: Ben Aldridge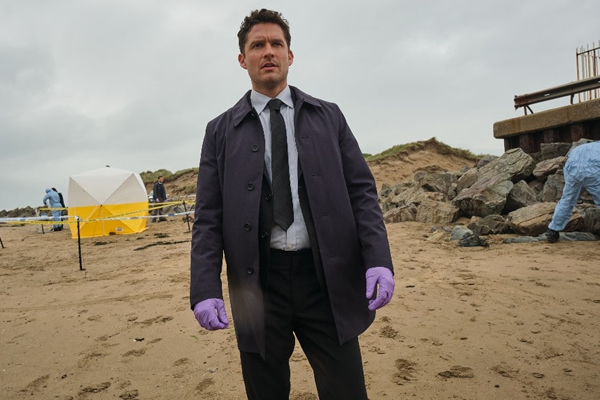 Out British actor Ben Aldridge had two prominent roles streamed by LA Blade readers this year. He is well regarded for his role in "Pennyworth" as Bruce Wayne's father, Thomas, the action-packed prequel story that was picked up by HBO Max this year. It was likely Aldridge's other critically acclaimed role seen on Brit Box that thrilled Blade audiences. In "The Long Call," he plays a gay man returning to an evangelical community that had rejected him years earlier. He is now a detective being asked to solve the mystery of a body found on the beach. Aldridge has had a great year, also being nominated for a GLAAD Award.
Editor's choice: Ewan McGregor- Halston (Netflix)
Best Streaming Service: Amazon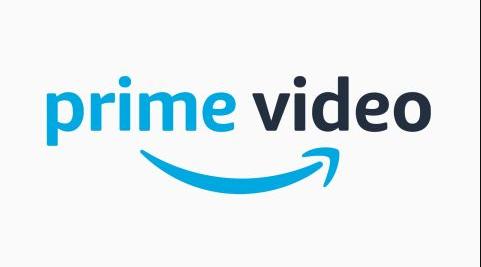 Amazon Prime has so many LGBTQ-themed movies that it has constructed a top 20 list. The movie "Rocket Man" from 2019 tops the list. The list includes 2019's "Halston," 2020's "Shubh Mangal Zyada Saavdhan," and "Lez Bomb" and "Believer," from 2018.
Best Indie Streaming Service: Brit Box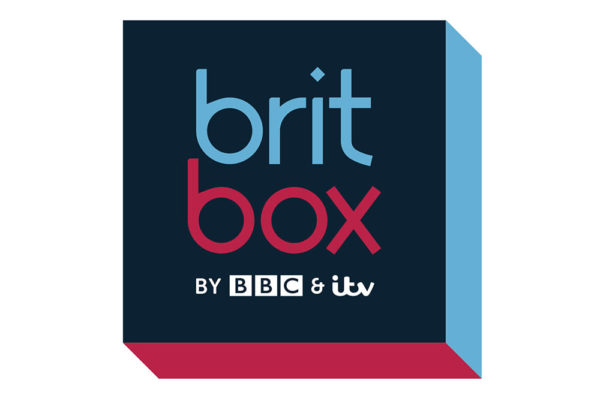 Turn on your TV and head to the UK! No travel, no stress – just the best and biggest collection of British television in the U.S. and Canada on the digital video subscription service, BritBox. The streamer was created by two British content powerhouses—BBC Studios and ITV, the UK's biggest broadcaster. BritBox features exclusive premieres, celebrated lifestyle and current series and iconic favorites, along with daytime dramas — most available within 24 hours after their UK premiere. BritBox also offers excellent curation, live programming and a user-friendly experience.
Editor's Choice: Revry
********************
Jinkx and DeLa deliver pitch-perfect holiday comedy
The Return of The Jinkx & DeLa Holiday Show, LIVE!" comes to LA for one show only: Saturday, December 18, at The Theatre at Ace Hotel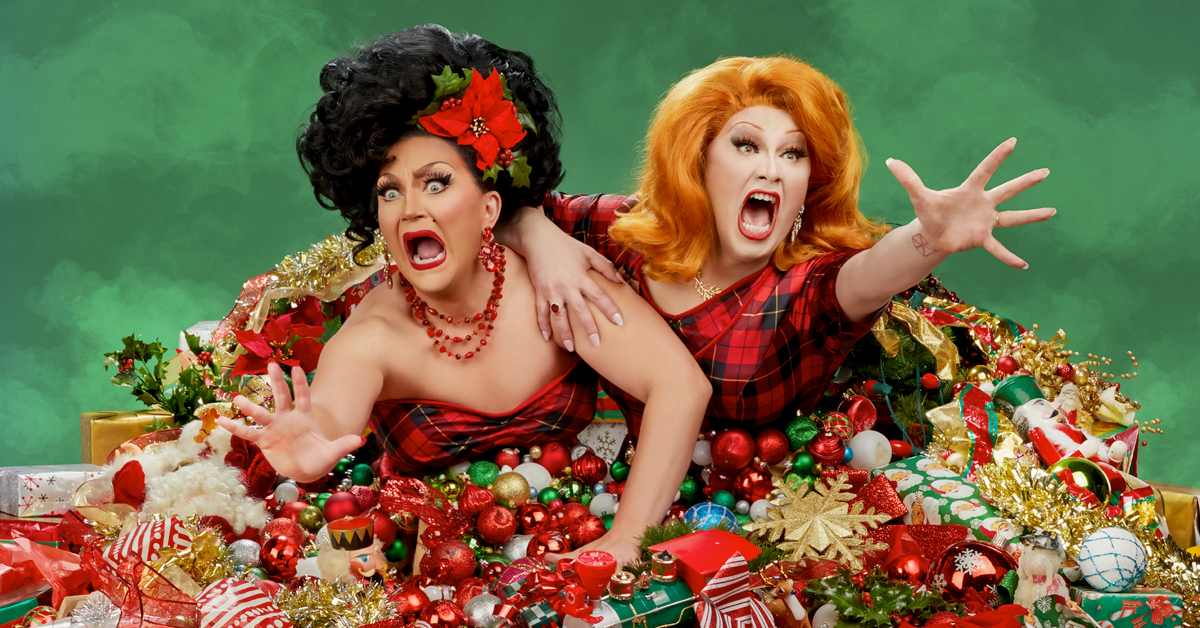 NEW YORK – Touring through December 30 with a new, essential viewing installment of their annual holiday stage show (skipped last year because of COVID-Number-You-Know), drag queens Jinkx Monsoon and BenDeLaCreme need about five minutes of stage time to prove they've earned their place in the pantheon of mismatched comedy duos.
From the time they set up the show's premise to the moment they send their swooning audience back into the larger world hoarse from excess laughter, the writer/performers work a binge-worthy buddy dynamic informed by the kinetic stage antics of Martin and Lewis, the pitch-perfect timing of Bob and Ray, the contempt-breeding familiarity of Eunice and Mama, and the fourth wall-breaking rivalry of Looney Tunes characters. ("Duck Season," insists DeLa's Bugs, answered by a "Rabbit Season!"-spouting Jinkx, in full-on Daffy mode.)
If some of the above pairings don't ping your radar, no worry. Rest assured the carefully calibrated Christmas concoction created by DeLa and Jinkx knows its herstory. You can see it clear as day, in the DNA of each character: DeLa is stick-up-posterior organized and proper—the rigid product of too many traditional Christmases in Connecticut. Jinkx is a vulgar vixen whose idea of decking the halls is hitting the bars—and the back alley after last call.
Each bristles at the other's extremes, oblivious to their own. Thus, the show is a series of escalating scenarios, where their oil and water makeup threatens to fracture the friendship beyond repair.
But how did things get to such a point? After entering the stage to raucous applause (seen by this scribe on Dec. 4, the second of two shows at NYC's Town Hall), Jinkx and DeLa acknowledge the down time ("two years gone") between these annual Yuletide stage shows, during which each gives their own take on the bill-paying indignities of Cameo bookings.
All is well—but soon enough, we're introduced to an all-new character whose chemistry with DeLa does not sit well, at all, with Jinkx (a study in delayed or devoured pleasure, depending upon whether she stops short or imbibes from her omnipresent cocktail glass). It doesn't help at all that the budding new bestie is a saccharine-sweet, larger than life, anthropomorphic peppermint retrieved from the bottom of DeLa's comedically oversized purse.
Peppi the Peppermint (puppeteered by DeLa) is a bottomless well of mint-based puns and newborn-innocent questions about the meaning of words. The script hands Jinkx a half-dozen or so chances to stew in her juices before boiling over, when Peppi's vocabulary comprehension skills are portrayed as wildly inconsistent (multisyllabic words are understood perfectly, while the meaning of simple ones prove elusive).
For fans of 2020's subversively sincere and heroically explicit "The Jinkx & DeLa Holiday Special" (currently available on HULU), Peppi the Peppermint is to this show as Nanog (DeLa's "dairy nogmother" puppet) is to that one—a seemingly harmless confidant who transfixes DeLa while alienating Jinkx. In addition to this forward-moving narrative device, "The Return of The Jinkx & DeLa Holiday Show, LIVE!" benefits from mounting several of the production numbers from "Holiday Special," complete with a six-person dance ensemble drawn from that show's cast.
Benefitting from on-point costumes that crystallize the essence of their character, the ensemble is especially effective in DeLa's dense little ditty about all the essential elements of a Connecticut Christmas. Later on, in a number that takes jabs at the story of the virgin birth and its 33-year aftermath, one dancer—as the adult Jesus—becomes the cross that the Christ child is crucified on. Played as a seconds-long tableau within the song's fast-paced choreography, it's long-lasting satire at its most devastating and damning.
That's only one of several WTF? moments in the show, the best of which they save for late in the game. Having earned sustained hoots and hollers throughout the nearly two-hour show, the broad comedy gets toned down a few dozen notches, with our freshly reconciled Jinkx and DeLa in an exchange about the gift of friendship and the power of community. There's a grounded sincerity to that moment, with no expectation, or delivery, of a punchline. That's a tough act to sell when you've been playing to the back of the house all night—but it works, and it's wonderful. 
"The Return of The Jinkx & DeLa Holiday Show, LIVE!" comes to the Los Angeles area for one show only: Saturday, December 18, at The Theatre at Ace Hotel. Produced and directed by BenDeLaCreme, co-written and co-created by BenDeLaCreme and Jinkx Monsoon, and associate produced by Kevin Heard. For more information and to purchase tickets, visit jinkxanddela.com.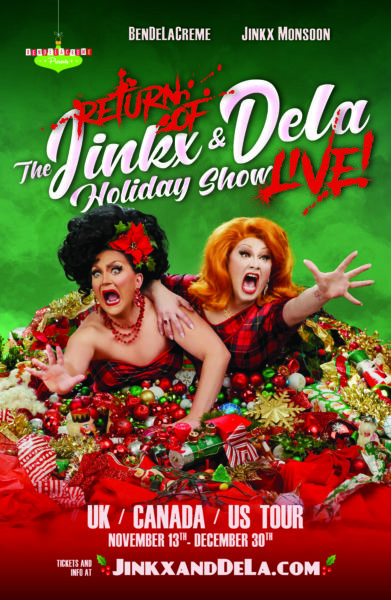 Saturday, December 18 – Los Angeles, CA (The Theatre at Ace Hotel)
Sunday, December 19 – San Francisco, CA (The Palace of Fine Arts Theatre)
Tuesday, December 21 – Seattle, WA (The Neptune)
Wednesday, December 22 – Seattle, WA (The Neptune)
Thursday, December 23 – Seattle, WA (The Neptune)
Friday, December 24 – Seattle, WA (The Neptune)
Sunday, December 26 – Seattle, WA (The Neptune)
Tuesday, December 28 – Vancouver, BC (Vogue Theatre)
Thursday, December 30 – Portland, OR (The Newmark)
Golden Globes announces diverse slate of nominees
But is it diverse enough to quell controversy?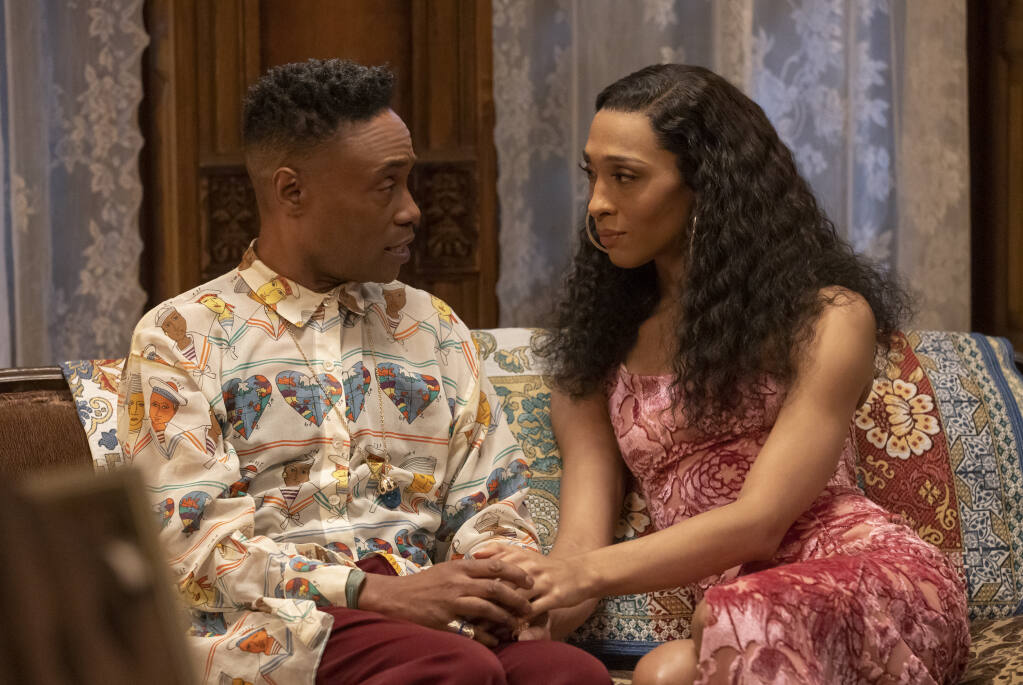 [NOTE: This article has been updated to reflect corrections from the originally published version. The previous HFPA membership included no Black members, instead of no people of color as initially reported. Additionally, it was previously stated that the awards ceremony would take place on the Golden Globes' You Tube channel; however, a format for the presentation has yet to be officially announced.]
HOLLYWOOD – If any doubt remained that the Hollywood Foreign Press Association has fallen spectacularly out of favor, it was summarily erased by the fact that the sole celebrity on hand to help announce the list of nominations for its 2021 Golden Globe Awards was Snoop Dogg.
That's not a dig against Snoop Dogg. The eminently lovable rapper is an icon who manages to float effortlessly between worlds within the entertainment industry, thanks to a reputation for enthusiastic self-parody and a proven tendency to be pretty much game for anything – and frankly, watching him read the service manual for a vintage sewing machine would likely be more entertaining than sitting through a list of award nominees being recited (with perfunctory reverence, of course) by even the most accomplished of screen thespians.
Still, the glaring absence of any representative from the industry which the HFPA exists to honor is proof that the organization is still a long way from recovering from the scandal that broke in the wake of a Los Angeles Times investigative report earlier this year, which revealed that its nearly 90-person membership included no Black members and provided damning details about its long-alleged unethical practices – including the influence over its voting process by gifts, paid travel, and other perks from studios and networks behind the potential nominees and winners.
The bombshell report, which was published mere days before the Golden Globes presentation last February, led to an embarrassing award show in which the revelation of the winners was eclipsed by the organization's scramble to do damage control.
Leaning into a too-little-too-late show of diversity among the ceremony's performers and presenters, and sending some of the HFPA's high-level representatives to the podium in a desperate effort to spin the situation with a not-quite-apology for its previous shortcomings (followed by an unconvincing promise to do better), the organization seemed only to have dug itself deeper into the hole of bad publicity that threatened to put an end to the awards body's 78-year existence, once and for all.
Proposed reforms to the structure and practices of the HFPA were announced, and were promptly dismissed by Time's Up as "window-dressing platitudes." Major players in the industry announced intentions to boycott the Golden Globes; more than a hundred PR firms threatened to cut off the HFPA from access to their clients; high-profile talent publicly denounced the organization, with three-time winner Tom Cruise even returning his trophies. Perhaps most disastrous of all, NBC – the network which had been home to the Golden Globes broadcast – announced it would not be airing another one until at least 2023, saying that "change of this magnitude takes time and work" and that "the HFPA needs time to do it right".
Despite all this, the beleaguered organization declared its intention to continue with its annual awards presentation, and following months of restructuring – in which the HFPA has attempted to diversify its ranks by adding new members, rewritten its bylaws, forbidden the acceptance of gifts, restricted compensated travel, and undertaken an effort to revamp itself from bottom to top – has tenaciously clung to relevance by announcing the nominees for this year's crop of films and television shows in an early morning press conference marked by the non-participation of any of the potential recipients of those honors.
This means, of course, that it's time to start gearing up for another awards season in which the dramatic changes wrought by the Covid pandemic upon the entertainment industry are sure to have a still-unpredictable effect on the outcomes, and to engage in a game of "armchair quarterbacking" as we attempt to predict how the honors bestowed by other awards bodies will impact the winners' circle for the most coveted industry prize of all: the Oscars.
Traditionally, the Golden Globes have been seen as a bellwether for Academy Award inclusion, with many of the nominees and winners going on to eventual Oscar glory – but given the current still-ongoing boycott of the HFPA by so many of the industry's most influential power-players, it remains to be seen if that long-standing assumption will hold true this year.
With that in mind, it's worth taking a look at the nominees – with an eye to the diversity among the choices, particularly the inclusion of LGBTQ-relevant nominees among the contenders.
For television, Black actors Billy Porter ("Pose") and Omar Sy ("Lupin"), as well as South Korean actor Lee Jung-jae ("Squid Game"), received nominations as Best Lead Actor in a Drama Series, while the equivalent Lead Actress category included Black actress Uzo Aduba ("In Treatment") and Black/Puerto Rican actress Michaela Jaé Rodriguez ("Pose") – who also makes history by becoming the first transgender performer to be nominated in this category, a feat she also accomplished at the 2021 Emmys. In the Comedy division, Black actor Anthony Anderson ("Black-ish") picked up a nod as Best Lead Actor, with Black actresses Issa Rae ("Insecure") and Tracee Ellis Ross ("Black-ish") included among the nominees for Best Lead Actress.
In the supporting categories (which are not divided into comedy and drama division), O Yeong-su ("Squid Game") got a nod for Best Supporting Actor, with no nominees of color named within the Supporting Actress slate.
For performances in a Limited Series, Anthology Series, or Motion Picture Made for Television, Latino actor Oscar Isaac ("Scenes From a Marriage") and French-Algerian actor Tahar Rahim ("The Serpent") made the cut for Best Actor, while Black actress Cynthia Erivo ("Genius: Aretha") was nominated for Best Actress.
The big screen acting categories also included several nominees of color. Though there were no performers of color in the running for Best Lead Actress in a Motion Picture Drama, the Lead Actor slate includes three Black actors – Mahershala Ali ("Swan Song"), Will Smith ("King Richard"), and Denzel Washington ("The Tragedy of Macbeth") – among its contenders. In the Musical or Comedy division, Latino actor Anthony Ramos ("In the Heights") scored a nomination for Lead Actor, with Latino/Polish newcomer Rachel Zegler ("West Side Story") earning a nod for Lead Actress.
In the Supporting categories (which again, are not separated into Drama and Comedy divisions), Black performers Aunjanue Ellis ("King Richard") and Ruth Negga ("Passing") joined Black/Puerto Rican performer Ariana DeBose ("West Side Story") on the list of Actress nominees, and while the Actor category contained no performers of color, deaf actor Troy Kotsur ("CODA") made the cut, in a rare show of representation for people with disabilities.
When it comes to LGBTQ representation, however, the nominations fall considerably shorter. Among all the acting nominees, the only out members of the community are Porter and Rodriguez (each in their respective Lead Performance categories for "Pose"), Kristen Stewart ("Spencer") and Lady Gaga ("House of Gucci") for Lead Actress in a Motion Picture Drama, and Hannah Einbender ("Hacks") for Best Performance by a Lead Actress in a Television Comedy. In addition to these, Azuba, Erivo, and Andrew Garfield (nominated for Best Lead Actor in a Motion Picture Musical or Comedy for "tick, tick… Boom!") are noted for their vocal LGBTQ advocacy as allies. 
While nominees Benedict Cumberbatch and Kodi Smit-McPhee (nominated for Lead and Supporting Actor, respectively, in a Motion Picture Drama for "The Power of the Dog") play queer characters, both identify as straight in real life. The same is true for Ewan McGregor, nominated as Best Actor in a Limited Series for his star turn as the title character in "Halston".
Finally, it's worth mentioning that the Best Director of a Motion Picture category, long dominated exclusively by men, this year includes two women: Jane Campion ("The Power of the Dog") and Maggie Gyllenhall ("The Lost Daughter")
Whether or not these nominees – or any of the others, for that matter – end up following up their recognition today with nods or wins on Oscar night remains to be seen. In the meantime, we can find out who will take the HFPA's honors on January 9, when the Golden Globes are scheduled to take place. According to a representative from Sunshine Sachs (the PR firm representing the HFPA), a format for the presentation has yet to be determined, so it's still unclear if we will get a chance to see who actually shows up to claim a prize from an organization now relegated to pariah status by most of Hollywood.
A complete list of nominations is below.
Best Television Series, Musical or Comedy
"The Great" (Hulu)

"Hacks" (HBO/HBO Max)
"Only Murders in the Building" (Hulu)
"Reservation Dogs" (FX on Hulu)
"Ted Lasso" (Apple TV Plus)
Best Performance by an Actor in a Television Series, Drama
Brian Cox ("Succession")
Lee Jung-jae ("Squid Game")
Billy Porter ("Pose")
Jeremy Strong ("Succession")
Omar Sy ("Lupin)
Best Performance by an Actress, Limited Series, Anthology Series or a Motion Picture made for Television
Jessica Chastain ("Scenes From a Marriage")
Cynthia Erivo ("Genius: Aretha")

Elizabeth Olsen ("WandaVision")

Margaret Qualley ("Maid")

Kate Winslet ("Mare of Easttown")
Best Director, Motion Picture
Kenneth Branagh ("Belfast")
Jane Campion ("The Power of the Dog")
Maggie Gyllenhaal ("The Lost Daughter")
Steven Spielberg ("West Side Story")
Denis Villeneuve ("Dune")
Best Performance by an Actress in a Motion Picture, Musical or Comedy
Marion Cotillard ("Annette")
Alana Haim ("Licorice Pizza")
Jennifer Lawrence ("Don't Look Up")
Emma Stone ("Cruella")
Rachel Zegler ("West Side Story")
Best Performance by an Actor in a Motion Picture, Drama
Mahershala Ali ("Swan Song")
Javier Bardem ("Being the Ricardos")
Benedict Cumberbatch ("The Power of the Dog")
Will Smith ("King Richard")
Denzel Washington ("The Tragedy of Macbeth")
Best Television Series, Drama
"Lupin" (Netflix)
"The Morning Show" (Apple TV Plus)
"Pose" (FX)
"Squid Game" (Netflix)
"Succession" (HBO/HBO Max)
Best Performance by an Actress in a Television Series, Drama
Uzo Aduba ("In Treatment")
Jennifer Aniston ("The Morning Show")
Christine Baranski ("The Good Fight)
Elisabeth Moss ("The Handmaid's Tale")
Michaela Jaé Rodriguez ("Pose")
Best Performance by an Actor, Limited Series, Anthology Series or Motion Picture made for Television
Paul Bettany ("WandaVision")
Oscar Isaac ("Scenes From a Marriage")
Michael Keaton ("Dopesick")
Ewan McGregor ("Halston")
Tahar Rahim ("The Serpent")
Best Performance by an Actor in a Motion Picture, Musical or Comedy
Leonardo DiCaprio ("Don't Look Up")
Peter Dinklage ("Cyrano")
Andrew Garfield ("Tick, Tick … Boom!")
Cooper Hoffman ("Licorice Pizza")
Anthony Ramos ("In the Heights")
Best Supporting Actor – Motion Picture
Ben Affleck ("The Tender Bar")
Jamie Dornan ("Belfast")
Ciarán Hinds ("Belfast")
Troy Kotsur ("CODA")
Kodi Smit-McPhee ("The Power of the Dog")
Best Original Score, Motion Picture
"The French Dispatch" (Searchlight Pictures) — Alexandre Desplat
"Encanto" (Walt Disney Pictures) — Germaine Franco
"The Power of the Dog" (Netflix) — Jonny Greenwood
"Parallel Mothers" (Sony Pictures Classic) — Alberto Iglesias
"Dune" (Warner Bros.) — Hans Zimmer
Best Actress in a TV Series, Musical or Comedy
Hannah Einbinder ("Hacks")
Elle Fanning ("The Great")
Issa Rae ("Insecure")
Tracee Ellis Ross ("Black-ish")
Jean Smart ("Hacks")
Best Limited Series, Anthology Series or a Motion Picture made for Television
"Dopesick" (Hulu)
"Impeachment: American Crime Story" (FX)
"Maid" (Netflix)
"Mare of Easttown" (HBO/HBO Max)
"The Underground Railroad" (Amazon Prime Video)
Best Supporting Actor, Television
Billy Crudup ("The Morning Show")
Kieran Culkin ("Succession")
Mark Duplass ("The Morning Show")
Brett Goldstein ("Ted Lasso")
O Yeong-su ("Squid Game")
Best Picture, Musical or Comedy
"Cyrano" (MGM)
"Don't Look Up" (Netflix)
"Licorice Pizza" (MGM)
"Tick, Tick … Boom!" (Netflix)
"West Side Story" (20th Century Studios / Walt Disney Studios Motion Pictures)
Best Supporting Actress, Motion Picture
Caitríona Balfe ("Belfast")
Ariana DeBose ("West Side Story")
Kirsten Dunst ("The Power of the Dog")
Aunjanue Ellis ("King Richard")
Ruth Negga ("Passing")
Best Picture, Foreign Language
"Compartment No. 6" (Sony Pictures Classics) — Finland, Russia, Germany
"Drive My Car" (Janus Films) — Japan
"The Hand of God" (Netflix) — Italy
"A Hero" (Amazon Studios) — France, Iran
"Parallel Mothers" (Sony Pictures Classics) — Spain
Best Screenplay, Motion Picture
Paul Thomas Anderson — "Licorice Pizza" (MGM/United Artists Releasing)
Kenneth Branagh — "Belfast" (Focus Features)
Jane Campion — "The Power of the Dog" (Netflix)
Adam McKay — "Don't Look Up" (Netflix)
Aaron Sorkin — "Being the Ricardos" (Amazon Studios)
Best Performance by an Actress in a Motion Picture, Drama
Jessica Chastain ("The Eyes of Tammy Faye")
Olivia Colman ("The Lost Daughter")
Nicole Kidman ("Being the Ricardos")
Lady Gaga ("House of Gucci")
Kristen Stewart ("Spencer")
Best Motion Picture, Drama
"Belfast" (Focus Features)
"CODA" (Apple)
"Dune" (Warner Bros.)
"King Richard" (Warner Bros.)
"The Power of the Dog" (Netflix)
Best Television Actor, Musical / Comedy Series
Anthony Anderson ("Black-ish")
Nicholas Hoult ("The Great")
Steve Martin ("Only Murders in the Building")
Martin Short ("Only Murders in the Building")
Jason Sudeikis ("Ted Lasso")
Best Supporting Actress, Television
Jennifer Coolidge ("White Lotus")
Kaitlyn Dever ("Dopesick")
Andie MacDowell ("Maid")
Sarah Snook ("Succession")
Hannah Waddingham ("Ted Lasso")
Best Original Song, Motion Picture
"Be Alive" from "King Richard" (Warner Bros.) — Beyoncé Knowles-Carter, Dixson
"Dos Orugitas" from "Encanto" (Walt Disney Pictures) — Lin-Manuel Miranda
"Down to Joy" from "Belfast" (Focus Features) — Van Morrison
"Here I Am (Singing My Way Home)" from "Respect" (MGM/United Artists Releasing) — Jamie Hartman, Jennifer Hudson, Carole King
"No Time to Die" from "No Time to Die" (MGM/United Artists Releasing) — Billie Eilish, Finneas O'Connell
Best Motion Picture, Animated
"Encanto" (Walt Disney Studios Motion Pictures)
"Flee" (Neon)
"Luca" (Walt Disney Studios Motion Pictures)
"My Sunny Maad" (Totem Films)
"Raya and the Last Dragon" (Walt Disney Studios)