November 20, 2017 at 2:45 pm PST | by Troy Masters
Meet 25 transgender people who were murdered in 2017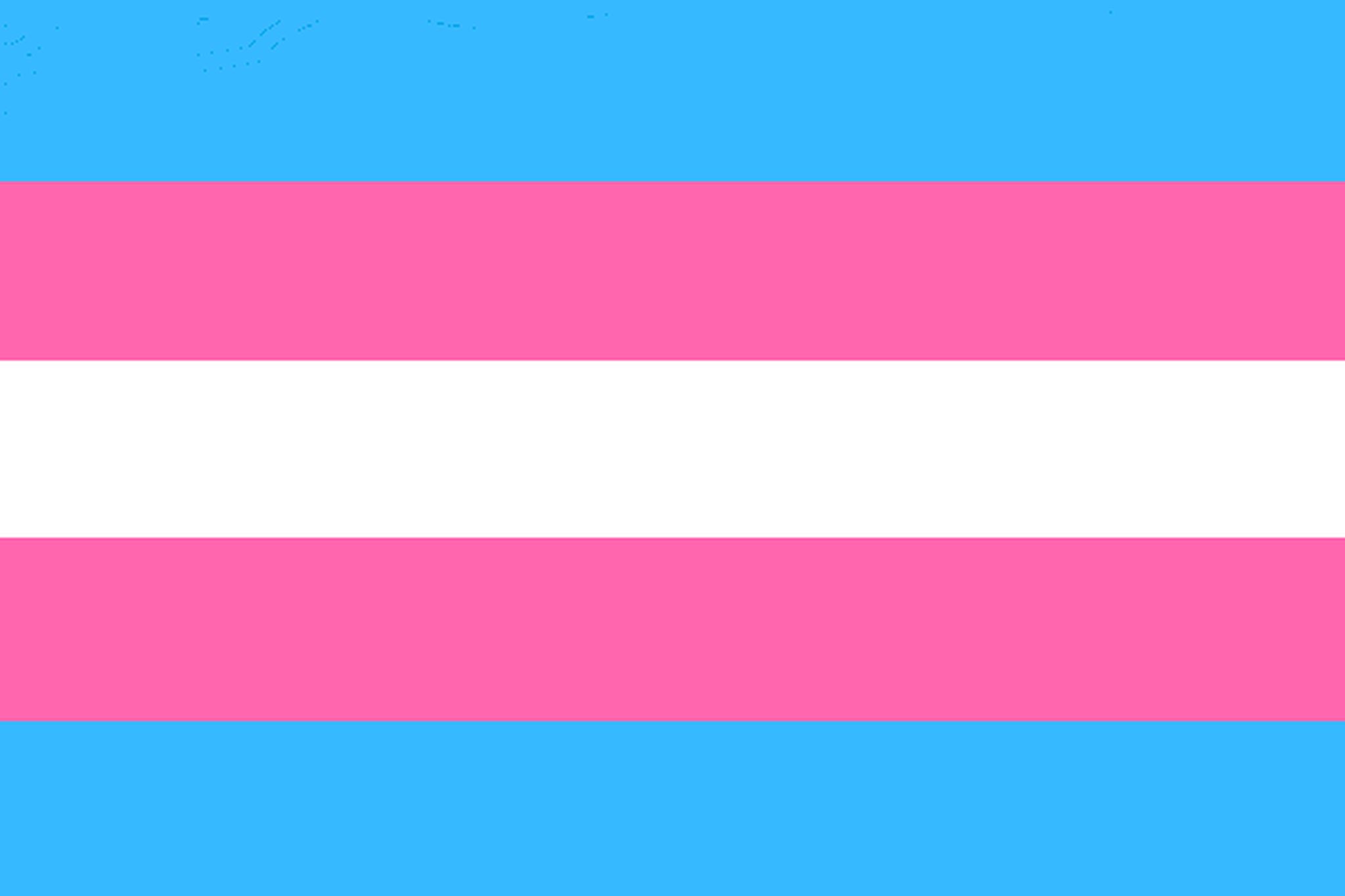 It's hard not to draw a link between the record number of transgender people murdered in 2017 and the transphobic hate coming from the lips of rightwing policy makers like Donald Trump. The actions taken this year to undo almost every legal protection transgender people had gained doesn't just coincidentally parallel the murders.
Many argue a direct cause and effect.
According the the National Center for Transgender Equality, the Trump administration in 2017 has taken the follow actions, contributing to increased hostilities against  transgender people:
October 6: The Justice Department released a sweeping "license to discriminate" allowing federal agencies, government contractors, government grantees, and even private businesses to engage in illegal discrimination, as long as they can cite religious reasons for doing so.
October 5: The Justice Department released a memo instructing Department of Justice attorneys to take the legal position that federal law does not protect transgender workers from discrimination.
September 7: The Justice Department filed a legal brief on behalf of the United States in the U.S. Supreme Court, arguing for a constitutional right for businesses to discriminate on the basis of sexual orientation and, implicitly, gender identity.
August 25: President Trump released a memo directing Defense Department to move forward with developing a plan to discharge transgender military service members and to maintain a ban on recruitment.
July 26: President Trump announced, via Twitter, that "the United States Government will not accept or allow Transgender individuals to serve in any capacity in the U.S. Military."
July 26: The Justice Department filed a legal brief on behalf of the United States in the U.S. Court of Appeals for the Second Circuit, arguing that the 1964 Civil Rights Act does not prohibit discrimination based on sexual orientation or, implicitly, gender identity.
June 14: The Department of Education withdrew its finding that an Ohio school district discriminated against a transgender girl. The Department gave no explanation for withdrawing the finding, which a federal judge upheld.
May 2: The Department of Health and Human Services (HHS) announced a plan to roll back regulations interpreting the Affordable Care Act's nondiscrimination provisions to protect transgender people.
April 14: The Justice Department abandoned its historic lawsuit challenging North Carolina's anti-transgender law. It did so after North Carolina replaced HB2 with a different anti-transgender law known as "HB 2.0."
April 4: The Justice and Labor Departments cancelled quarterly conference calls with LGBT organizations; on these calls, which have happened for years, government attorneys share information on employment laws and cases.
March 31: The Justice Department announced it would review (and likely seek to scale back) numerous civil rights settlement agreements with police departments. These settlements were put in places where police departments were determined to be engaging in discriminatory and abusive policing, including racial and other profiling. Many of these agreements include critical protections for LGBT people.
March: The Department of Housing and Urban Development (HUD) removed links to four key resource documents from its website, which informed emergency shelters on best practices for serving transgender people facing homelessness and complying with HUD regulations.
March 28: The Census Bureau retracted a proposal to collect demographic information on LGBT people in the 2020 Census.
March 24: The Justice Department cancelled a long-planned National Institute of Corrections broadcast on "Transgender Persons in Custody: The Legal Landscape."
March 13: The Department of Health and Human Services (HHS) announced that its national survey of older adults, and the services they need, would no longer collect information on LGBT participants. HHS initially falsely claimed in its Federal Register announcement that it was making "no changes" to the survey.
March 13: The State Department announced the official U.S. delegation to the UN's 61st annual Commission on the Status of Women conference would include two outspoken anti-LGBT organizations, including a representative of the Center for Family and Human Rights (C-FAM): an organization designated as a hate group by the Southern Poverty Law Center.
March 10: The Department of Housing and Urban Development (HUD) announced it would withdraw two important agency-proposed policies designed to protect LGBT people experiencing homelessness.
One proposed policy would have required HUD-funded emergency shelters to put up a poster or "notice" to residents of their right to be free from anti-LGBT discrimination under HUD regulations.
The other announced a survey to evaluate the impact of the LGBTQ Youth Homelessness Prevention Initiative, implemented by HUD and other agencies over the last three years. This multi-year project should be evaluated, and with this withdrawal, we may never learn what worked best in the project to help homeless LGBTQ youth.
March 8: Department of Health and Human Services (HHS) removed demographic questions about LGBT people that Centers for Independent Living must fill out each year in their Annual Program Performance Report. This report helps HHS evaluate programs that serve people with disabilities.
March 2: The Department of Justice abandoned its request for a preliminary injunction against North Carolina's anti-transgender House Bill 2, which prevented North Carolina from enforcing HB 2. This was an early sign that the Administration was giving up defending trans people (later, on April 14, it withdrew the lawsuit completely).
March 1: The Department of Justice took the highly unusual step of declining to appeal a nationwide preliminary court order temporarily halting enforcement of the Affordable Care Act's nondiscrimination protections for transgender people. The injunction prevents HHS from taking any action to enforce transgender people's rights from health care discrimination.
February 22: The Departments of Justice and Education withdrew landmark 2016 guidance explaining how schools must protect transgender students under the federal Title IX law.
The message is clear: this administration believes trans-lives don't matter.
The violence is disproportionately directed toward transgender women of color. As the Human Rights Campaign points out, "the intersections of racism, sexism, homophobia and transphobia conspire to deprive (transgender women of color) of employment, housing, healthcare and other necessities, barriers that make them vulnerable."
There are almost certainly more people murdered than the 25 identified this year, many of whom are featured below. The youngest identified was 17 years old and the oldest was 59.
In 1999, when Gwendolyn Ann Smith first promoted the idea of a Transgender Day of Remembrance, observed every Nov. 20, the intention was to memorialize the victims of these killings. The catalyst was the story of Rita Hester, a black transgender woman who was stabbed in the chest 20 times inside her Boston apartment in November 1998, a murder that remains unsolved.
Nearly 20 years later, the violence perpetrated against transgender people in this country is increasingly horrific.
At least one victim, 17 year old Ally Steinfeld, a transgender teenager living in Missouri, this year was mutilated beyond recognition. Her eyes were gouged out, her genitals destroyed, her corpse was burned and her bones were crushed to fit into disposable bags.
We must remember them and we must fight.
Mesha Caldwell, 41, a black transgender woman from Canton, Mississippi, was found shot to death the evening of January 4. The murder is still under investigation and no suspects have been arrested.
Sean Hake, 23, a transgender man in Sharon, Pennsylvania, died after he was shot by police responding to a 911 call from his mother. A friend told WKBN that Sean "had a genuinely good heart and he had struggled with his problems."
Jamie Lee Wounded Arrow, 28, an American Indian woman who identified as transgender and two-spirit, was found dead in her apartment in Sioux Falls, South Dakota. A suspect, 25-year-old Joshua Rayvon LeClaire, has been arrested and charged with murder and manslaughter in connection with her death.
JoJo Striker, 23, a transgender woman, was found killed in Toledo, Ohio, on February 8. Striker's mother, Shanda Striker, described her as "funny and entertaining" and said her family loved her deeply.
Tiara Richmond, also known as Keke Collier, 24, was fatally shot in Chicago on the morning of February 21. A transgender woman of color, she was found dead on the same street as two other transgender women that were killed in 2012.
Chyna Gibson, 31, a Black transgender woman, was shot and killed in New Orleans on February 25. Chyna was a much-loved performer in the ballroom community who was visiting friends and family in New Orleans at the time of her death.
Ciara McElveen, 26, a transgender woman of color, was stabbed to death in New Orleans on February 27. McElveen did outreach for the homeless community. As of February 28, 2017, HRC has tracked at least nine murders of transgender people in Louisiana since 2013.
Jaquarrius Holland, 18, was shot to death in Monroe, Louisiana, on February 19. One friend, Chesna Littleberry, told Mic that Holland was "like a younger sister" and had helped her learn to accept herself.
Alphonza Watson, 38, was shot and killed in Baltimore, Maryland, on March 22. Watson's mother said her daughter was "the sunshine of our family," a "caring, passionate" person who loved cooking and gardening.
Chay Reed, 28, a transgender woman of color, was shot and killed on April 21 in Miami. Reed's longtime friend told Mic about their longtime friendship — describing her as someone who was full of life and beloved by many.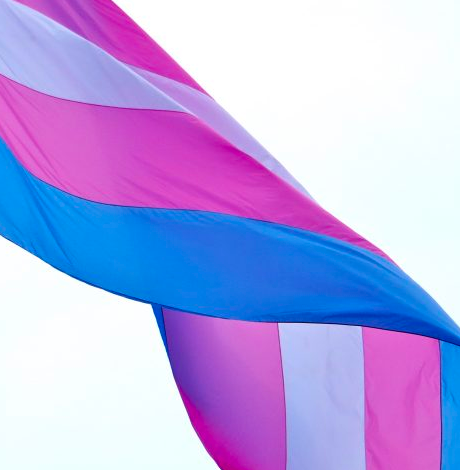 Kenneth Bostick, 59, was found with severe injuries on a Manhattan sidewalk, he later died of his injuries. Few details about Bostick's life have been reported, he is believed to have been homeless at the time he was attacked.*
Sherrell Faulkner, 46, a transgender woman of color died on May 16, of injuries sustained during an attack on November 30, 2016 in Charlotte, North Carolina. Police are treating the assault as a homicide. No arrests have been made at this point.
Kenne McFadden, 27, was found in the San Antonio River on April 9. Police believe she was pushed into the river, which runs through downtown San Antonio. A high-school friend of McFadden described her to local media as assertive, charismatic and lovable. No arrests have been made, but police said they have a person of interest in custody.
Kendra Marie Adams, 28, was found in a building that was under construction and had burns on her body on June 13. Police have charged Michael Davis, 45, with Adams' murder. Adams also went by Josie Berrios, the name used in initial media reports on her death.
Ava Le'Ray Barrin, 17, was shot and killed in Athens, Georgia on June 25 during an altercation in an apartment parking lot. In an online obituary, friends remembered Barrin as a "social butterfly" and an "amazing girl" who "loved to make people laugh."
Ebony Morgan, 28, was shot multiple times in Lynchburg, Virginia, in the early morning of July 2. Morgan was transferred to a local hospital where she succumbed to her injuries. Authorities have named Kenneth Allen Kelly Jr. as a person of interest in the case.
TeeTee Dangerfield, 32, a Black transgender woman, was shot and killed on July 31 in Atlanta, Georgia. According to the Georgia Voice, Dangerfield "was found with multiple gunshot wounds outside of her vehicle at the South Hampton Estates apartment complex."
Gwynevere River Song, 26, was shot and killed in Waxahachie, Texas, on August 12. According to their Facebook profile, they identified as "femandrogyne" and a member of the bisexual community.
Kiwi Herring, 30, was killed during an altercation with police on August 22 during an altercation with her neighbor. Relatives told Huffpost the neighbor was transphobic and that excessive force by police led to her death.
Kashmire Nazier Redd, 28, was fatally stabbed by his partner on September 5. A friend wrote on Facebook "[Kashmire] loved hard and just wanted to be loved and [accepted]."
Derricka Banner, 26, was found shot to death in Charlotte, North Carolina on September 12. Friends describe Banner as a "playful spirit" and "go-getter" who enjoyed life.
Scout Schultz, 21, was shot and killed by Georgia Tech campus police on September 16. The GT Progressive Student Alliance, a progressive student advocacy group on campus, called Schultz an "incredible, inspirational member of our community and a constant fighter for human rights."
Ally Steinfeld, 17, was stabbed to death in Missouri in early September. Three people have been charged in her murder. Steinfeld's family said Ally "sometimes" identified as female on social media.
Stephanie Montez, 47, was brutally murdered near Robstown, Texas. Montez's longtime friend, Brittany Ramirez, described her as "one of the sweetest people you'll ever meet."
Candace Towns, 30, a transgender woman who was found shot to death in Georgia. Town's friend, Malaysa Monroe, remembers Towns' generosity. "If I needed anything she would give it to me. She would give me the clothes off her back," Monroe said.