WeHo grapples with short-term rental regulations
But in the gig-economy, home-sharing is a lifesaver for some LGBT people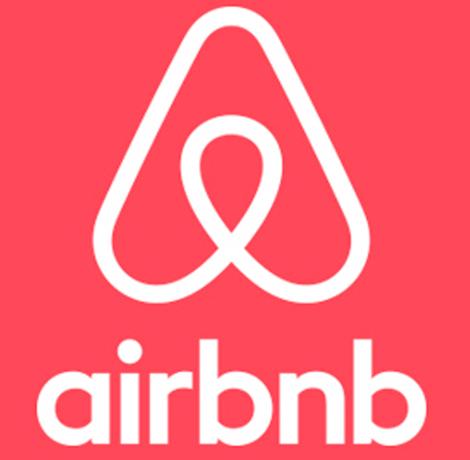 "Ridiculous," Brad Keistler, a 75-year-old gay man who owns a multiunit property near the Pacific Design Center in West Hollywood, said. He was referring to a proposed 90-day cap on the number of room nights allowed for hosted short-term rentals (STRs) now before the WeHo City Council.

As you may be aware, how the home-sharing economy is affecting communities across the nation is a huge political football right now. The City of Los Angeles is considering a revision to its policies and cities from Palm Springs to Pasadena to San Jose have all drafted different laws.

Keistler said home-sharing is "good for so many reasons." He enjoys meeting people from all over the world, saying, "I live alone and like the company." For him, a 90-day restriction on hosted STRs would be "too restrictive."
Yet despite references to the proposed 90-day cap, in truth, it's not the only option. WeHo's limit could become 180 days or even remain at the current complete ban on any STRs under 31 days, whether hosted or not. Hosted means the property owner (in some cases tenant) remains on the property. Currently the city has no plans to revise the ban on non-hosted STRs.

If Keistler had his way, there wouldn't be a ban. He sees no need for it. It should be said that he is a "super host" on Airbnb with a "98% approval rating."

But "super," or not, he's not alone.

Loren Lewis, a former model, lives in a condo her son owns on Kings Road south of Santa Monica Boulevard. Up until WeHo's 2015 ban on STRs, and her homeowners' association also prohibiting them, she rented out her second bedroom often.

While she said "I love, love, love doing it" and that she's "met wonderful people," she also added: "I need the money." Prior to the ban, Lewis, a divorcee receiving no alimony, earned up to $2,500 per month renting out her second bedroom, three times what she received from Social Security.

Describing the proposed 90-day cap as "very limiting," Lewis prefers no cap at all for hosted STRs. A limit, she said, "makes it hard to survive."

According to Airbnb, "25% of hosts use STR income to avoid eviction or foreclosure" and "50% use STR income as supplementation," to pay everyday expenses, such as those for rent, a mortgage, food and transportation. Hosts in WeHo, they say, also "earn $9,000 in supplemental income every year."
WeHo, no stranger to the challenges presented the gig and sharing economy, is an aging city of mostly LGBT residents — a majority are 50+ — and many Seniors are forced to find creative ways to supplement their income.

Juan M.  (who asked that his last name not be used) is 68 years old and HIV positive. "My income producing years were robbed from me because of the AIDS crisis. I have no savings and will have to work to the end of my life," he said. "But I earn almost half my rent by hosting out of towners in my little spare bedroom through Airbnb. If the city restricts that I'm forced out," Juan, a renter who also drives for Uber and Lyft, told the Los Angeles Blade. "I'm not some rich landlord warehousing entire buildings full of luxury apartments for rent on Airbnb," he added.
Juan, whose home is very well appointed and meticulously clean, says he vets his guests and requires more than a few days stay. "I look at their social media and google their names before I agree to allowing them to stay.  And I usually restrict to month long stays or more.  Lots of traveling nurses and creative people come to LA like that," he said.  He charges up to $70 per night and say it is "life changing money for me."
WeHo's City Council seems to be listening to hosts' concerns, those outlining the monetary necessity of STRs, as well as those admitting they just rent out a room for personal satisfaction.

Still, opponents raise many objections. They point to noise, like loud music and partying, traffic congestion and losing the peace of mind of simply knowing one's neighbors. As for non-hosted rentals, the biggest issue is the reduction of available long-term rental units driving up rents.

Keistler said he's had "no complaints from neighbors, so doesn't really get the concerns" about safety or strangers renting from him. "Tourists just come here to sleep. They are out all the time."
He added that Airbnb is "self-regulating." Hosts and renters post reviews online after a transaction and stressed how that can "go both ways." In his view, this mechanism generally ensures a high-quality customer because the community decides.

As for traffic concerns, Lewis said most of her guests "use Uber" so they have no car. And regarding safety, she is "cautious" about whom she rents to. There are "verification processes in place" – hinting at Airbnb's online process – but acknowledged "concerns are legitimate if nobody is on the property."

The difference between hosted and non-hosted may be the line in the sand.

Three random WeHo residents – who are not part of the home-sharing economy with any online service – were asked for their perspective.

Rafael Bunuel, who owns a home on Rangely Ave. in the WeHo West area, says hosted STRs are OK because he trusts his neighbors. Not so with non-hosted. "Who do I call if there's too much noise…the renters or the police?"

And Michael Rosenblatt, who rents one half of a duplex in the same area echoed that concern about non-hosted, saying, "Who is going to rent it?" For hosted, he's fine with it because he knows his neighbor on the other side of his wall would address any problems from renters.   

"For all I know they may already be doing it," a middle-aged co-owner of a four-unit property just north of Pavilions in WeHo said. Preferring to remain anonymous, he was referring to whether his neighbors rent out their homes or spare rooms for STRs.

For him, there is no correlation with issues like noise or safety. Based upon his experience living in various areas of LA, such concerns may be more of a problem with long-term renters.

"It's not about renting short term," he said, "it's about the people." In his view, people coming to WeHo for STRs are generally professionals in need of corporate housing, or tourists with high incomes, two demos he is not worried about.

How are other cities handling this issue? According to information provided by Airbnb, Pasadena "allows hosts to list up to two properties if they are both at the host's primary residence" and San Jose "has no limits on hosted primary residence stays [and a] 180-day cap on un-hosted."

Similarly, the City of Los Angeles, also now considering room night bans of various lengths, currently "allows a cap of 180 days per year on non-hosted and no restrictions on hosted," as per Airbnb and confirmed by the Los Angeles Blade.

While Llano of Airbnb would not state what West Hollywood should do outright, she did ask rhetorically: "How can the city come up with a plan that would allow the most number of people to benefit from home-shares?"
The annual LA Times 101 list is here at last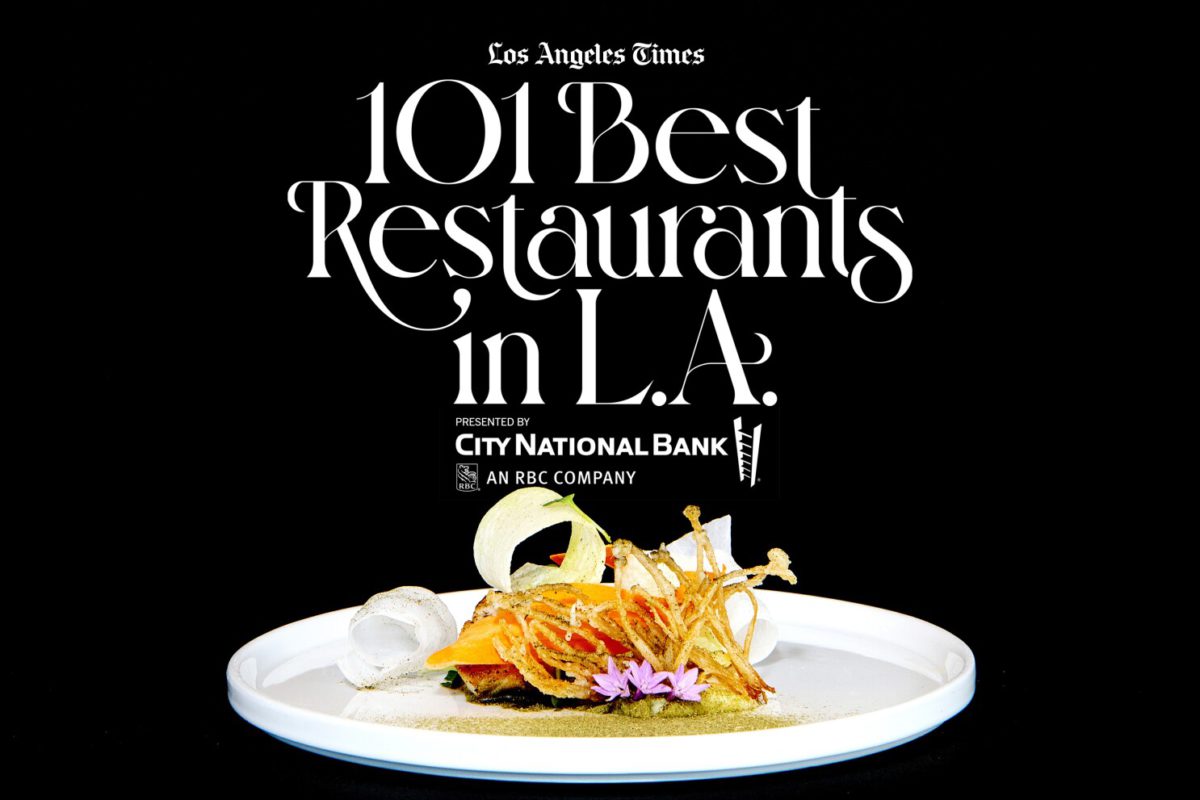 LOS ANGELES – The 101 list is here, celebrating some of the best food in L.A.
Search vegetarian, Asian, Mexican and more categories, or find the perfect restaurant for a special night out or in. With a map to highlight the best places near you, the 101 could spotlight a hidden gem just around the corner.
So before you decide on dinner plans, check out the 101.
Trans 101 by Rose Montoya: How to Be an Ally to Trans People
The Los Angeles Blade is pleased to present our new featured advice columnist Rosalynne Montoya who offers advice & support for Trans people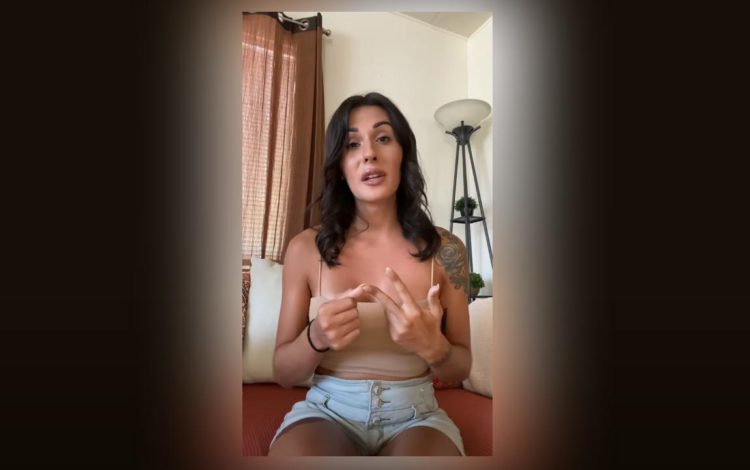 Editor's note; The Los Angeles Blade is pleased to present our new featured columnist, Rosalynne Montoya, whose hugely popular 'Trans 101′ 1 minute video shorts on Instagram offers tips, advice, and support for Trans people and solid information for Trans allies and others seeking answers.
By Rose Montoya | PHOENIX – Trans awareness week is over, but the trans community needs you to show up for us every single day of the year. We need your allyship today and always: -respect our names, pronouns, and identities https://thetrans101.com/pronouns -believe and support trans youth htps://www.thetrans101.com/transyouth -vote in favor of trans rights https://www.thetrans101.com/bills -sign petitions in favor of our rights https://www.thetrans101.com/action -listen to our voices https://www.thetrans101.com -follow us and interact with our content.
AND SHARE THIS VIDEO -also follow: @ashleemariepreston @therealtsmadison @kaydenxofficial @pinkmantaray @madisonwerner @munroebergdorf @raquel_willis @chasestrangio @mx.deran Thanks for watching!
*********************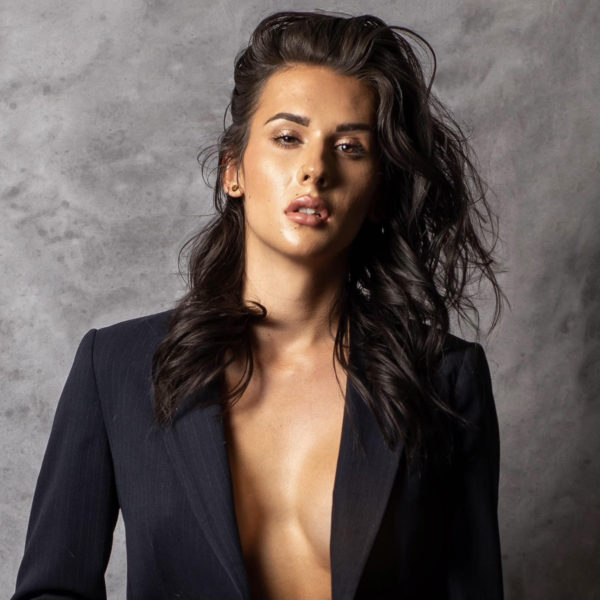 Rose, is a Hispanic, bisexual, nonbinary transgender woman. Rose's pronouns are she/her/hers and they/them/their/theirs. She works as a model, actor, public speaker, makeup artist, advocate, and content creator.
Rose is also a board member of Aadya Rising, a nonprofit working to fill in the gaps to help the transgender community. She has been in campaigns and featured by TomboyX, Savage X Fenty, Yandy, FX Networks, New York City Pride, Planned Parenthood, and more. Their goal is to spread love and education about their community as they share their story.
********************
To follow Rose:
RosalynneMontoya.com
TheTrans101.com
Instagram.com/RosalynneMontoya
TikTok.com/RosalynneMontoya
"Transmutation: A Ceremony," A virtual theater project
"Transmutation: A Ceremony" will be streamed virtually on Sunday, November 21st from 2:00-4:00pm PST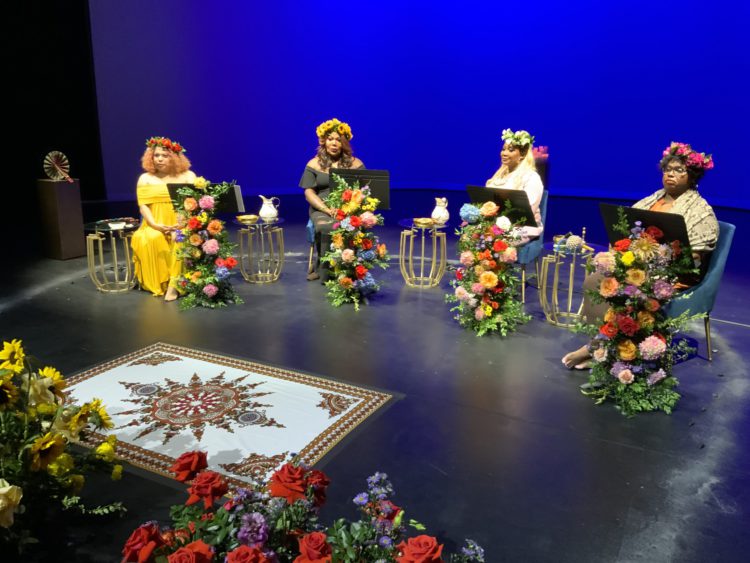 LOS ANGELES – A virtual theater project featuring Black Trans women and Non-Binary and Intersex femmes sharing stories of surviving child sexual abuse and visions of healing, premieres online Sunday, November 21st.
Mirror Memoirs, a national storytelling and organizing project intervening in rape culture by uplifting the narratives, healing and leadership of LGBTQI+ Black and Indigenous people and other people of color who survived child sexual abuse is presenting a theater performance of "Transmutation: A Ceremony."
This production features sacred storytellers Samantha Jo Dato, Ebony Ava Harper, Alexandra Magallon and Sydney Rogers.
These four Black and Afro-Latinx transgender, non-binary and intersex survivors of child sexual abuse to share their true stories of survival, and their visions of healing and the world we need and deserve, was written and directed by Luna Merbruja, Amita Swadhin, and Jaden Fields, based on the writings of and interviews with the cast members.
Cast member Ebony Ava Harper, who also serves on the Mirror Memoirs Board, remarked, "We are going deep into our childhood and revealing the intersections and the nuance that comes with our experience. And it will be an eye opening experience and a freedom experience, not only for the participants, but for the viewer. So I'm asking you to come and be a part of this family, and get your healing as well. This is a healing ceremony. And it's to heal you as well as us."
Cast member Sydney Rogers shared, "Transmutation is something very near and dear to my heart. It's a project that I've always wanted to express and heal and speak and voice what has happened to me, what has happened to us. This project will open a lot of people's eyes to the baggage and the healing that a lot of us in leadership roles carry around with us. So I invite you to get your ticket, sit back, and join us in this journey. And become aware of the people in your life. And maybe some things will come up for you, as well."
Reflecting on this show's importance, Mirror Memoirs Founder Amita Swadhin said:
'Transmutation' is my offering to correct for the omission of trans women in 'Secret Survivors.' Since the production of that show a decade ago, I've learned from the American Academy of Pediatrics that gender non-conforming children ages 11 to 17 who were assigned male at birth are up to six times likelier than their peers to be raped or sexually assaulted.
When you consider the US Centers for Disease Control has found that, in general, 1 in 6 boys will be raped or sexually assaulted by age 18, the reality is alarming. All of us who are committed to movements to end rape culture should be following the leadership of trans women of color who survived child sexual abuse."
"Transmutation: A Ceremony" is inspired by the theatrical performance "Undesirable Elements: Secret Survivors," conceived in 2009 by Mirror Memoirs Founding Co-Director Amita Swadhin, featuring Amita and survivor storytellers Gabby Amazi Callender, RJ Maccani, Di Sands and the late Lucia Leandro Gimeno, and written, directed and produced by the off-off Broadway Ping Chong + Company.
"Transmutation: A Ceremony" was filmed in advance at the Aratani Theater in Los Angeles, and will be streamed virtually on Sunday, November 21st from 2:00-4:00pm PST (5:00-7:00pm EST), closing out Trans Awareness Week. Following the performance, there will be a real-time virtual panel featuring members of the cast and directorial team.
Tickets are free, but donations are encouraged to cover the production costs. For more information and to reserve tickets: tinyurl.com/MMtransmutation
The show, 90 minutes in length, will feature captions in English and Spanish, and the 30 minute panel of directors and cast members after the show will include ASL and Spanish interpretation and live captioning.
This performance is supported in part by an arts grant from the City of West Hollywood, additional grants from the California LGBT Arts Alliance, Asian Women Giving Circle, Jenny Phillips Future Freedoms Fund, and Tory Burch Foundation, and donations from numerous individuals.
Mirror Memoirs, a national storytelling and organizing project intervening in rape culture by uplifting the narratives, healing and leadership of LGBTQI+ Black and Indigenous people and other people of color who survived child sexual abuse, is a project of Community Partners, a 501(c)(3) organization headquartered in Los Angeles, CA.
The project was founded in 2016, when Amita Swadhin received a fellowship from the Just Beginnings Collaborative. You can follow Mirror Memoirs on Facebook, on Instagram at @mirror.memoirs or on Twitter at @mirrormemoirs.