WeHo grapples with short-term rental regulations
But in the gig-economy, home-sharing is a lifesaver for some LGBT people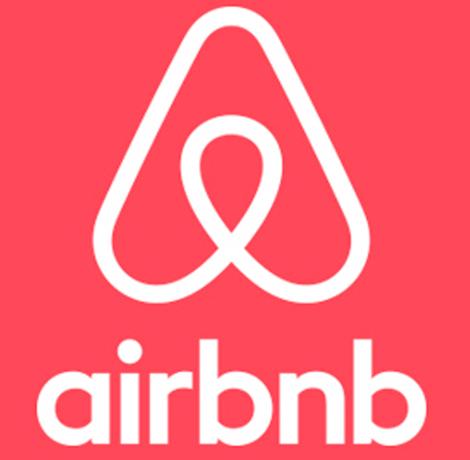 "Ridiculous," Brad Keistler, a 75-year-old gay man who owns a multiunit property near the Pacific Design Center in West Hollywood, said. He was referring to a proposed 90-day cap on the number of room nights allowed for hosted short-term rentals (STRs) now before the WeHo City Council.

As you may be aware, how the home-sharing economy is affecting communities across the nation is a huge political football right now. The City of Los Angeles is considering a revision to its policies and cities from Palm Springs to Pasadena to San Jose have all drafted different laws.

Keistler said home-sharing is "good for so many reasons." He enjoys meeting people from all over the world, saying, "I live alone and like the company." For him, a 90-day restriction on hosted STRs would be "too restrictive."
Yet despite references to the proposed 90-day cap, in truth, it's not the only option. WeHo's limit could become 180 days or even remain at the current complete ban on any STRs under 31 days, whether hosted or not. Hosted means the property owner (in some cases tenant) remains on the property. Currently the city has no plans to revise the ban on non-hosted STRs.

If Keistler had his way, there wouldn't be a ban. He sees no need for it. It should be said that he is a "super host" on Airbnb with a "98% approval rating."

But "super," or not, he's not alone.

Loren Lewis, a former model, lives in a condo her son owns on Kings Road south of Santa Monica Boulevard. Up until WeHo's 2015 ban on STRs, and her homeowners' association also prohibiting them, she rented out her second bedroom often.

While she said "I love, love, love doing it" and that she's "met wonderful people," she also added: "I need the money." Prior to the ban, Lewis, a divorcee receiving no alimony, earned up to $2,500 per month renting out her second bedroom, three times what she received from Social Security.

Describing the proposed 90-day cap as "very limiting," Lewis prefers no cap at all for hosted STRs. A limit, she said, "makes it hard to survive."

According to Airbnb, "25% of hosts use STR income to avoid eviction or foreclosure" and "50% use STR income as supplementation," to pay everyday expenses, such as those for rent, a mortgage, food and transportation. Hosts in WeHo, they say, also "earn $9,000 in supplemental income every year."
WeHo, no stranger to the challenges presented the gig and sharing economy, is an aging city of mostly LGBT residents — a majority are 50+ — and many Seniors are forced to find creative ways to supplement their income.

Juan M.  (who asked that his last name not be used) is 68 years old and HIV positive. "My income producing years were robbed from me because of the AIDS crisis. I have no savings and will have to work to the end of my life," he said. "But I earn almost half my rent by hosting out of towners in my little spare bedroom through Airbnb. If the city restricts that I'm forced out," Juan, a renter who also drives for Uber and Lyft, told the Los Angeles Blade. "I'm not some rich landlord warehousing entire buildings full of luxury apartments for rent on Airbnb," he added.
Juan, whose home is very well appointed and meticulously clean, says he vets his guests and requires more than a few days stay. "I look at their social media and google their names before I agree to allowing them to stay.  And I usually restrict to month long stays or more.  Lots of traveling nurses and creative people come to LA like that," he said.  He charges up to $70 per night and say it is "life changing money for me."
WeHo's City Council seems to be listening to hosts' concerns, those outlining the monetary necessity of STRs, as well as those admitting they just rent out a room for personal satisfaction.

Still, opponents raise many objections. They point to noise, like loud music and partying, traffic congestion and losing the peace of mind of simply knowing one's neighbors. As for non-hosted rentals, the biggest issue is the reduction of available long-term rental units driving up rents.

Keistler said he's had "no complaints from neighbors, so doesn't really get the concerns" about safety or strangers renting from him. "Tourists just come here to sleep. They are out all the time."
He added that Airbnb is "self-regulating." Hosts and renters post reviews online after a transaction and stressed how that can "go both ways." In his view, this mechanism generally ensures a high-quality customer because the community decides.

As for traffic concerns, Lewis said most of her guests "use Uber" so they have no car. And regarding safety, she is "cautious" about whom she rents to. There are "verification processes in place" – hinting at Airbnb's online process – but acknowledged "concerns are legitimate if nobody is on the property."

The difference between hosted and non-hosted may be the line in the sand.

Three random WeHo residents – who are not part of the home-sharing economy with any online service – were asked for their perspective.

Rafael Bunuel, who owns a home on Rangely Ave. in the WeHo West area, says hosted STRs are OK because he trusts his neighbors. Not so with non-hosted. "Who do I call if there's too much noise…the renters or the police?"

And Michael Rosenblatt, who rents one half of a duplex in the same area echoed that concern about non-hosted, saying, "Who is going to rent it?" For hosted, he's fine with it because he knows his neighbor on the other side of his wall would address any problems from renters.   

"For all I know they may already be doing it," a middle-aged co-owner of a four-unit property just north of Pavilions in WeHo said. Preferring to remain anonymous, he was referring to whether his neighbors rent out their homes or spare rooms for STRs.

For him, there is no correlation with issues like noise or safety. Based upon his experience living in various areas of LA, such concerns may be more of a problem with long-term renters.

"It's not about renting short term," he said, "it's about the people." In his view, people coming to WeHo for STRs are generally professionals in need of corporate housing, or tourists with high incomes, two demos he is not worried about.

How are other cities handling this issue? According to information provided by Airbnb, Pasadena "allows hosts to list up to two properties if they are both at the host's primary residence" and San Jose "has no limits on hosted primary residence stays [and a] 180-day cap on un-hosted."

Similarly, the City of Los Angeles, also now considering room night bans of various lengths, currently "allows a cap of 180 days per year on non-hosted and no restrictions on hosted," as per Airbnb and confirmed by the Los Angeles Blade.

While Llano of Airbnb would not state what West Hollywood should do outright, she did ask rhetorically: "How can the city come up with a plan that would allow the most number of people to benefit from home-shares?"
Kane's Cuisine: My easiest recipe (so far)
LA Blade staff writer Christopher Kane shares his love and passion of cooking writing in his weekly Sunday column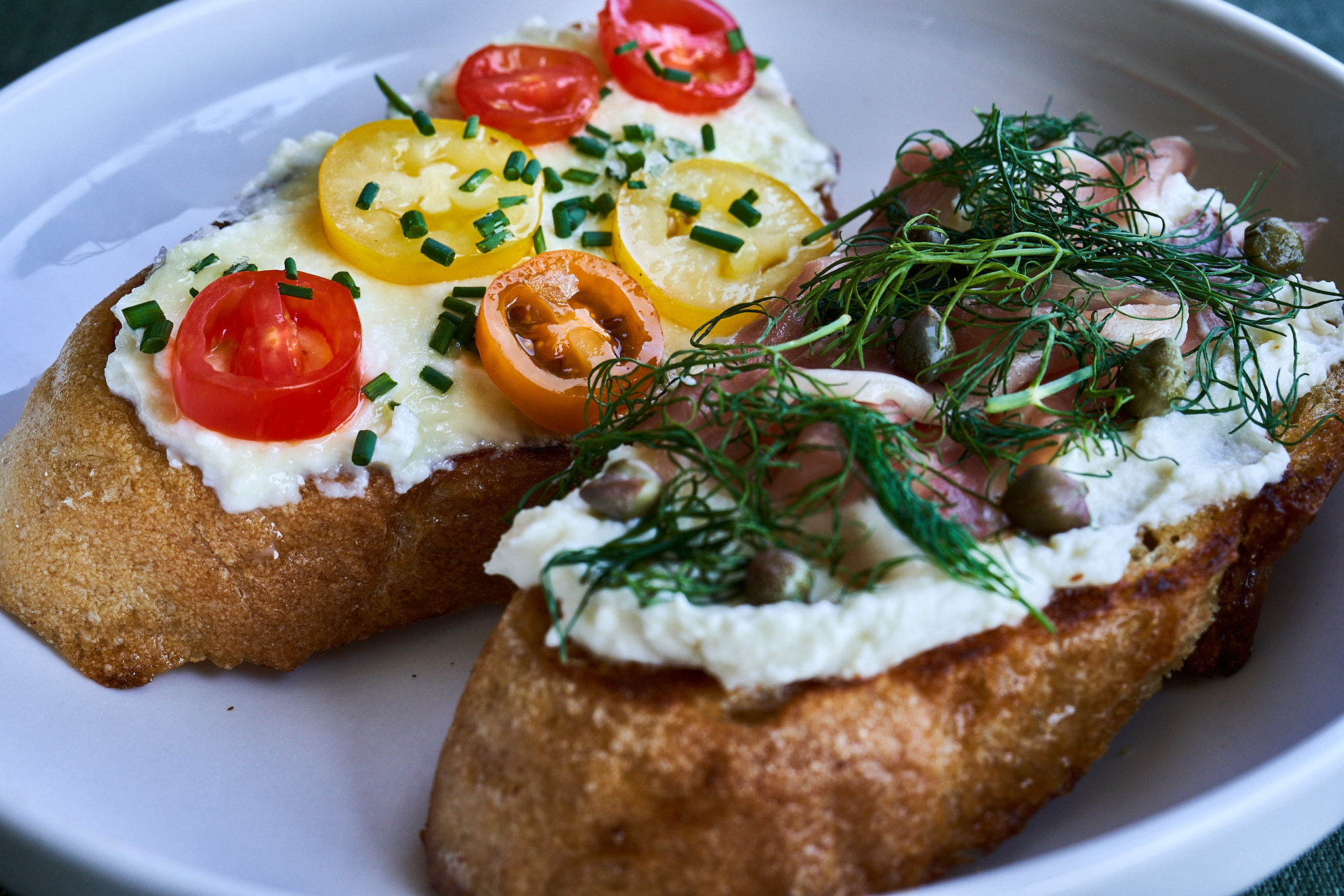 The LA Blade's intrepid Washington D.C.-based political reporter snarks his way through another delicious weekly recipe while dishing tea on other subjects…
WASHINGTON – The toast pictured here was made with a homemade baguette. Yours doesn't have to be, and there was no reason for me to flex like that because the point of today's column is to demonstrate how a few easy steps can elevate the mundane into something extraordinary. 
This really is so easy. Low effort, high reward. A perfectly serviceable appetizer to serve guests at a dinner party and an equally satisfying lunch on the go. Plus, learning to make your own avocado toast will save you enough money to afford an undesirable home in the Valley in about 729 years.
Plus, it's officially spooky season. IYKYK.
The key ingredient, apart from the toast – obviously – is ricotta. From there, you can go sweet or savory. Fruit, fish, mushrooms…the world is your oyster.
Head a tablespoon of butter in a skillet over medium and toast a slice or two of bread (store-bought is fine. No, really.)
Spread ricotta over your toast. You can whip it with a whisk before you spread it. Or don't. Just make sure it's full-fat.
Be creative with your toppings. Pictured here is prosciutto, capers, freshdill, and flakysalt. On other piece: sliced cherry tomatoes, chives, and honey.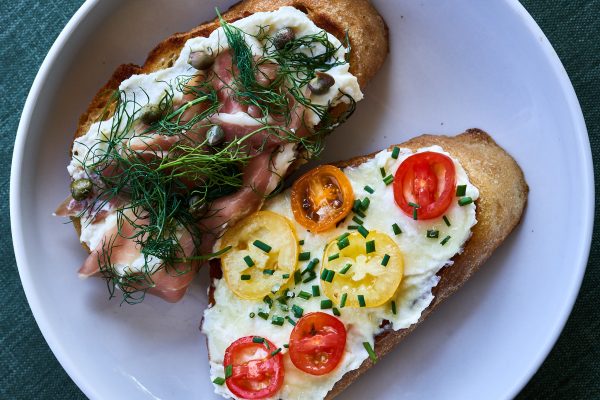 Kane's Cuisine: Amatriciana, one of the four pastas of Rome
LA Blade staff writer Christopher Kane shares his love and passion of cooking writing in his weekly Sunday column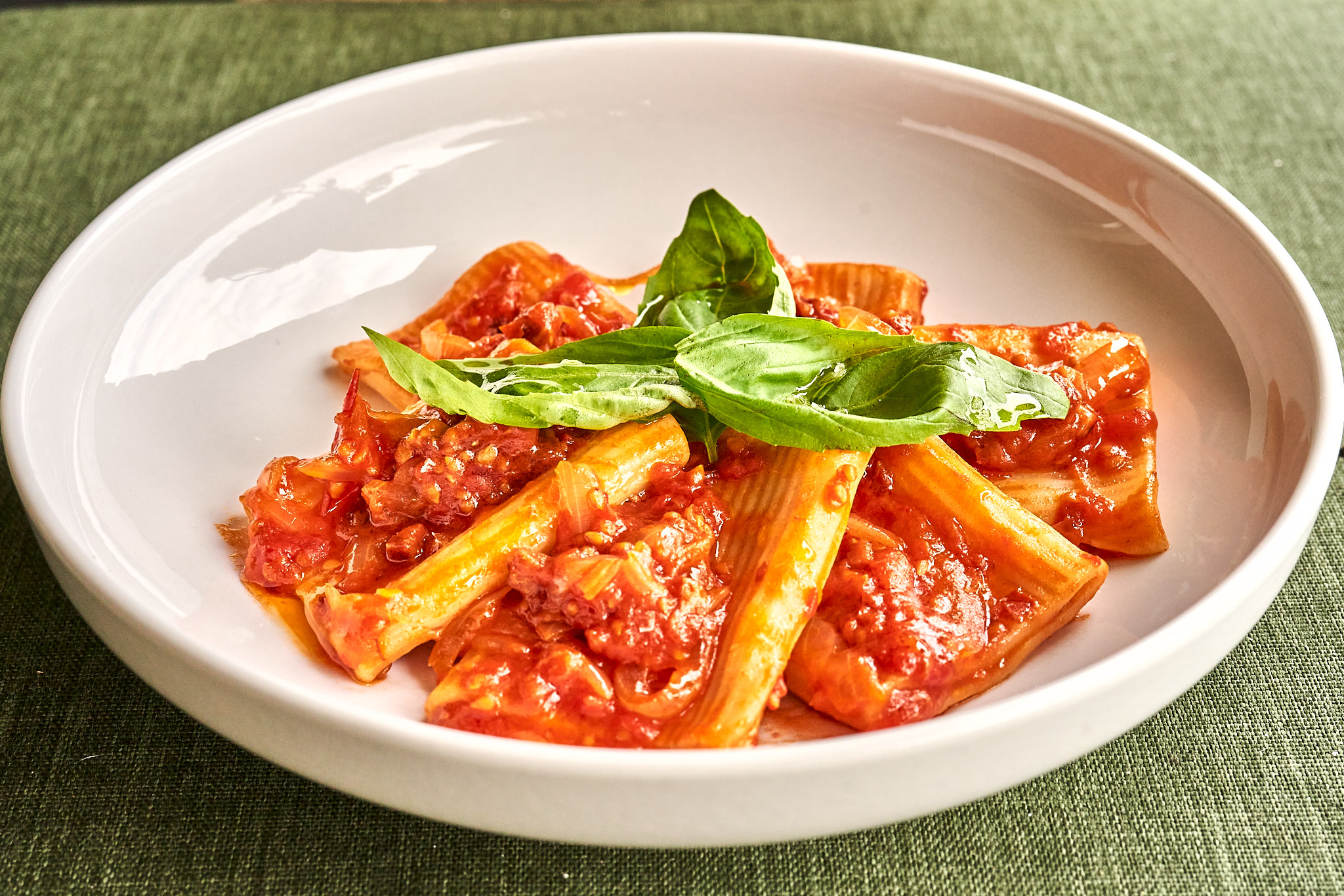 The LA Blade's intrepid Washington D.C.-based political reporter snarks his way through another delicious weekly recipe while dishing tea on other subjects…
WASHINGTON – The head cold or upper respiratory infection or whatever it is that I'm suffering from has worsened over the last 24 hours and I feel like complete garbage. So, what have I turned to for comfort on this weekend afternoon?
That's right, NyQuil chicken.
But afterwards, a bowl of warm noodles (followed by a bowl of cold ice cream) all while re-watching Dance Moms. Look, if you can't handle me at my worst, that is completely understandable because I am a monster.
Today, we're making one of the four pastas of Rome, amatriciana. I made some modifications that Italians might not approve of, but I don't care. Oh, you learned everything there is to know about the Italian culinary arts from your study abroad? I don't think so.
| | |
| --- | --- |
| | "When I was in Lazio, our Pecorino Romano was crafted by local cheesemakers who raised sheep on the hillside, playing Giuseppe Verdi's operas for at least four hours per day. These farmers, who were all named Salvatore, would sooner have eaten their own shoes than tasted an amatriciana prepared with canned tomatoes. Calling what they serve here in America 'pasta' is an insult. And don't even get me STARTED on how much better the coffee is in Italy…" |
Bring a large pot of heavily salted water to a boil 
In a large skillet or fry pan with a couple tablespoons olive oil, cook 4 ounces guanciale or pancetta, cut into ½ – inch cubes, on medium-low for about 15 minutes, stirring occasionally 
Increase the heat slightly and add a sliced onion and cook for about 5-8 minutes. Add two teaspoons red pepper flakes and cook for an additional 30 seconds to one minute
Add a 28-ounce can of tomatoes (crushed, or whole and then crushed by hand or with a wooden spoon). Add a dash of fish sauce and season to taste with salt. Cook for about 20 minutes and set aside
In your pot of boiling water, cook a 12-ounce box of pasta – whatever kind you like –until a few minutes before al dente (refer to package directions for cook times). Reserve one cup pasta water, strain the noodles and set aside 
Add the pasta and half the reserved pasta water to your pan with the sauce. Cook for a further 3-4 minutes, stirring to make sure the noodles are evenly coated and the sauce is thickened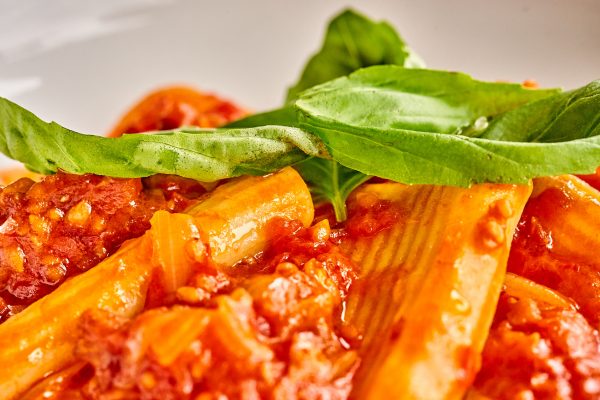 Optional but encouraged: Season with flaky salt, black pepper, grated raw garlic, more red pepper flakes, a drizzle of olive oil, and garnish with basil 
Kane's Cuisine: potato salad doesn't have to be boring
LA Blade staff writer Christopher Kane shares his love and passion of cooking writing in his weekly Sunday column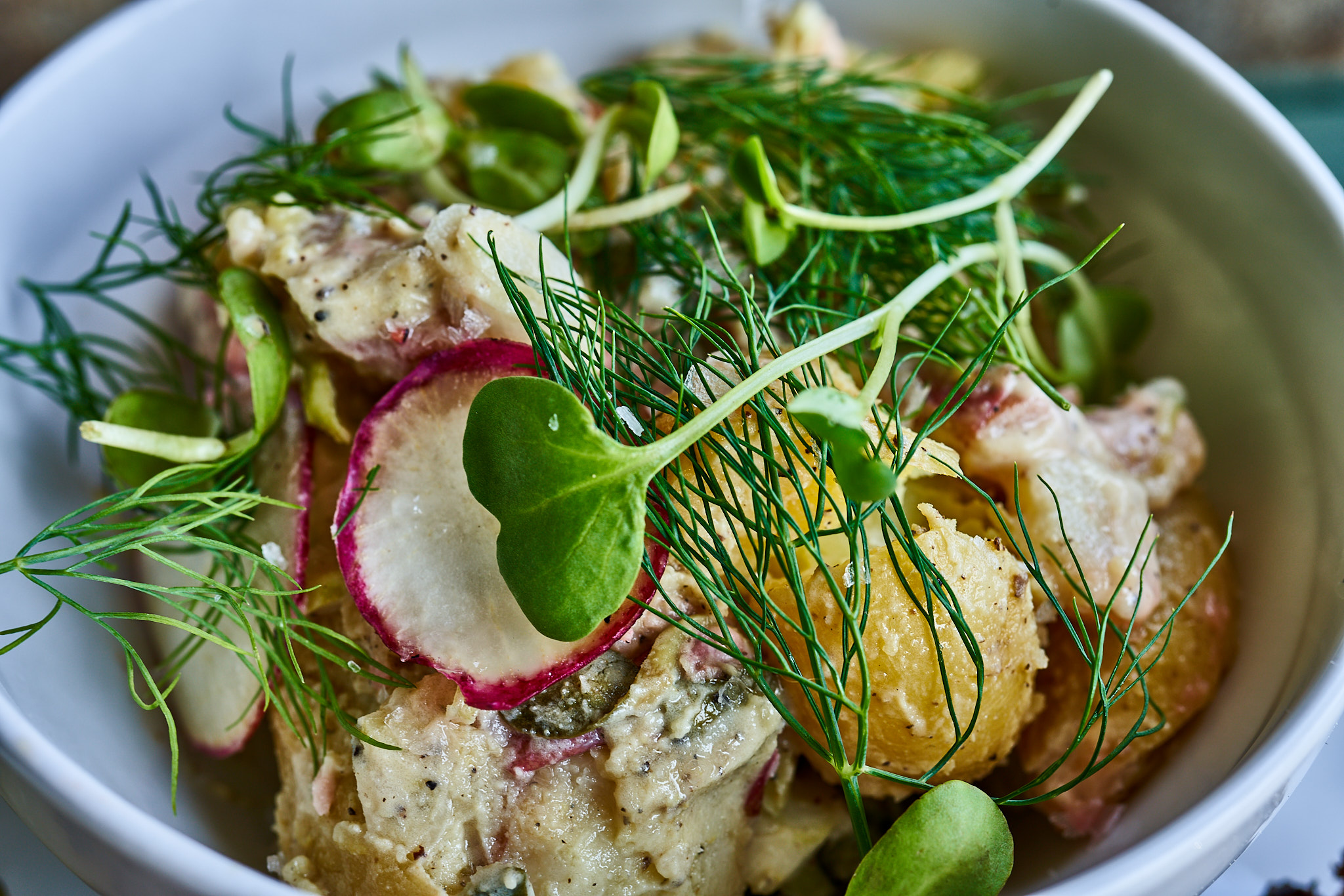 The LA Blade's intrepid Washington D.C.-based political reporter snarks his way through another delicious weekly recipe while dishing tea on other subjects…
WASHINGTON – Is anyone ever that jazzed about potato salad? Always the side dish but never the bride, it's somehow simultaneously the most omnipresent but least memorable food brought to a barbecue or potluck situation. Friends, I'm here to tell you there's a better way. 
To make my point, I should have done just the potato salad and not distracted you with the fried chicken pictured therewith. If you would like to make the fried chicken, I used the same recipe from my August 14 column.
What makes this potato salad so special? Everything. It's so much more than mayonnaise and boiled spuds. It's got tangy citrus, salty umami-rich anchovies, fresh dill. Your German immigrant ancestors could never. Sorry.
Oh, another thing: For those of us who are not infants and still have use of our teeth, I do not understand the appeal of any food that doesn't have some texture. Another issue I have with other potato salads but not this one, which has a delightful crunch.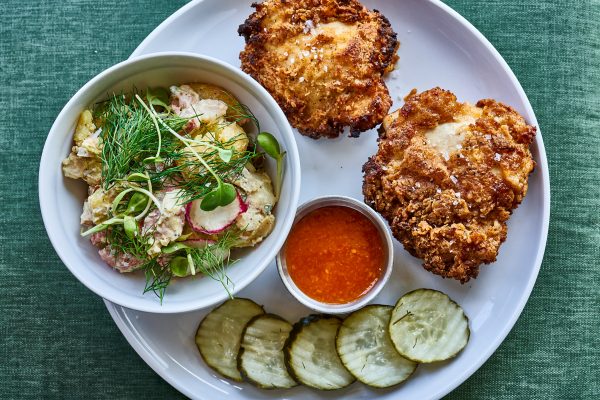 Bring this to a potluck and it will be gone faster than the Queen's spirit traveled to Trisha Paytas's baby. I need to get off Twitter because it's rotting my brain. Also, when looking up the spelling of Paytas's name, I discovered she named the baby Malibu Barbie. Don't really have further comment on that matter but I thought you should know, too.
Boil two pounds baby potatoes in three quarts of water with one cup of salt cup (yes, you read that right) until they can be easily pierced with a fork, or about eight to ten minutes. Strain out and discard the water 
Smash and peel a few garlic cloves, adding a pinch of salt as you mash them into a paste. Chop a few anchovy filets and mash them into a paste, too. Combine your pastes and mash them together until their color and texture is uniform
Add paste to a large bowl with a third cup mayonnaise, a tablespoon Dijon mustard, and a teaspoon black pepper, whisking to combine. Continue whisking as you slowly add two tablespoons olive oil and the juice from one lemon. Season with salt
When the potatoes are cool enough to handle, smash them lightly into a cutting board with your palm so they split open but aren't totally mashed (does that make sense?) Add them to the dressing mixture, tossing evenly to coat
Add six to eight thinly sliced radishes, a few scallions, or chives, radish and sunflower microgreens, and an ungodly amount of fresh dill. Some of the ingredients in this step are optional. The dill is not. Season again with salt and black pepper