Meet the gay couple at the center of Masterpiece Cakeshop case
Religious freedoms and same-sex marriage: "we were turned away because we're a gay couple"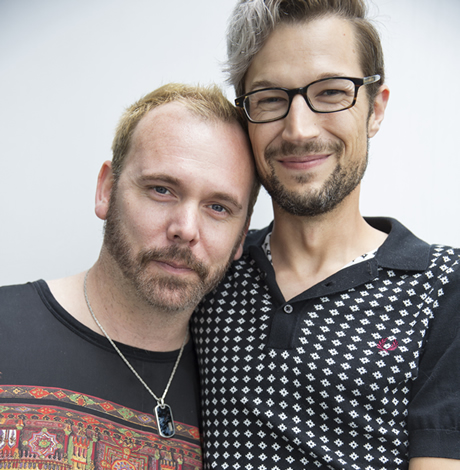 Charlie Craig and David Mullins didn't expect to be the new face of the LGBT rights movement, but that responsibility will be thrust upon them in a matter of weeks as the U.S. Supreme Court hears their case over being denied a wedding cake in Colorado at Masterpiece Cakeshop.
The two are key figures in the case challenging Colorado's non-discrimination law, which bars discrimination in public accommodations on the basis of sexual orientation. Jack Phillips, the owner of Masterpiece Cakeshop, refused to make a wedding cake for the Denver-based couple on the basis that it would violate his religious beliefs as a Christian.
In an exclusive interview with the Washington Blade, Craig, 37, and Mullins, 33, said they've been anticipating the oral arguments in the case — set for Dec. 5 — with intense emotions.
Mullins said he's been filled with "trepidation and excitement" since the Supreme Court agreed to hear the lawsuit in June.
"I will definitely say I don't think anyone in the country is prepared to hear that a case they are party to is going to be argued before the Supreme Court," Mullins said. "That was definitely a hard thing for us to wrap our minds around."
The day of oral arguments for the court on Dec. 5 is actually the anniversary for the first date of the couple seven years ago. (Recognizing the occasion, Craig said "maybe it's good luck.")
Craig said the two met through a mutual best friend and were friends for a good year before dating. At a time when same-sex marriage was legal in limited places and not in their home state of Colorado, the two nonetheless decided to marry.
Although many couples arrange dramatic engagement proposals, Mullins said the couple had a "cute story" that wasn't very dramatic.
"In all reality, we were just lying on the couch together one Sunday morning," Mullins said. "I think it was Charlie who turned me. He was like, 'You know. I really would marry you.' And I thought about it and I was like, 'I would marry you, too.' And we sort of sat there for a minute and we were like, 'So should we get married? And we decided to get married.' It was a very natural, casual moment, which was really kind of how our relationship was."
Craig added he later discovered Mullins had been socking away money to buy wedding rings. (The two have a pair of three-diamond rings. Craig's is made of white gold, but Mullins's is comprised of cobalt because he's allergic to silver and gold.)
Because same-sex marriage wasn't yet legal in Colorado, the couple decided to marry in Provincetown, Mass. The Bay State, first in the country with marriage equality, legalized same-sex marriage as a result of a court order by the Massachusetts Supreme Court in 2003.
The two planned to have 30 friends and family members fly up to Massachusetts for the ceremony, and have a hometown reception in Colorado. But then there was the matter of the wedding cake.
Craig said the host for the Denver reception party used Masterpiece Cakeshop for earlier clients and recommended the bakery based on its service and close proximity.
"We looked up the website and were like, yeah, OK, they look like something that we would want," Craig said.
On the fateful day, July 19, 2012, Mullins and Craig proceeded to Masterpiece Cakeshop and brought along Craig's mother. Because she doesn't live in Denver and was in town for a conference that day, the wedding cake purchase would be her only opportunity to take part in the planning.
Mullins said the three went in "really excited" and Craig came in with a binder of ideas, but "it all went wrong immediately" after they sat down with Phillips.
"He immediately asked us who the cake was for and we said it was for us, and he told us he would not make a cake for a same-sex wedding," Mullins said. "And what followed was a horrible pregnant pause. We were just mortified and embarrassed and quickly we just got up and we left."
When the couple entered the parking lot, Mullins said they became emotional and broke down in tears — a moment they said was all the more "painful and profoundly embarrassing" because Craig's mother was present.
The couple said they had no idea Phillips sought to operate his business consistent with this Christian beliefs, nor that he had a policy of refusing wedding cakes to same-sex couples.
Craig and Mullins quickly found relief from the LGBT community and supporters after a Facebook post, which quickly went viral worldwide in a couple days.
As a result of the Facebook post, a friend informed the couple that Phillips' actions were a violation of state law in Colorado — something Mullins said the couple wasn't aware of previously.
"We actually were unaware that there was a law in Colorado against what happened," Mullins said. "It actually took a relative of Charlie's looking something up and connecting us the next day to actually tell us there was an anti-discrimination statute in Colorado that covered public accommodations discrimination."
Another Colorado shop, Lora's Donuts & Bakery Shop, offered to provide the wedding cake the couple ultimately used for their celebration. The cake had rainbow layering to represent solidarity with the LGBT community.
But there still was the matter of the discrimination. Mullins said the couple spoke with the LGBT legal group Lambda Legal about their rights under state law, then the American Civil Liberties Union — which represents them in the case — helped them further and filed a complaint on their behalf in 2013.
"Eventually, someone at the ACLU found us and we spoke to them, and we decided to move forward with the complaint," Mullins said. "They sort of helped us file the paperwork a little bit, and then after that and much discussion on their part, they decided to take up the case."
Prior to the complaint, the couple hadn't had significant experience in LGBT advocacy. Craig, an alumnus of University of Wyoming in Laramie, said 15 years ago he was a board member of a student LGBT group that sought to raise awareness for the Matthew Shepard Foundation and HIV testing, and Mullins said he couldn't recall any instance of prior LGBT work.
"This was kind of my awakening," Mullins said.
James Esseks, director of the ACLU Lesbian Gay Bisexual Transgender & HIV Project, said by filing a complaint, the couple took the lead in the fight to ensure equal rights for LGBT people.
"No one should ever have to experience the kind of pain and humiliation that Charlie and Dave were put through," Esseks said. "They've shown real courage to stand up for the rights of all of us and we're proud to stand with them as they take this fight to the Supreme Court. We all deserve the freedom to go out in public without being turned away because of who we are."
At the state level, the couple had success many times over. In December 2013, an administrative judge ruled the bakery had illegally discriminated against the couple — a decision affirmed by the Colorado Civil Rights Commission.
Masterpiece Cakeshop wasn't penalized with monetary damages, but required to take remedial measures to comply with the law, institute comprehensive staff training and issue quarterly compliance reports for two years on these corrections in addition to documenting all patrons denied service at the bakery.
Mullins said the litigation "is not about whether or not there's somewhere else we could get a cake" when asked why the couple is insistent Masterpiece Cakeshop be required to serve wedding cakes to same-sex couples.
"Our case is about basic access to public accommodations," Mullins added. "We were not turned away from Masterpiece Cakeshop because of any design we asked for, we were turned away because we're a gay couple, and we pursued this because we didn't want another couple to go through what we had gone through."
Mullins said if Masterpiece Cakeshop followed state law "we would have received the same service that any other person would have received, we would have been treated with respect."
As litigation proceeded, Craig said the couple discovered Masterpiece Cakeshop turned away four or five same-sex couples before them. Although court documents say Phillips had offered the couple any ready-made product in the store in lieu of a wedding cake, Craig said one of these couples had sought cupcakes and were denied service.
In 2015, a three-judge panel on the Colorado Court of Appeals affirmed the decision of the commission. Later, the Colorado Supreme Court refused to hear the case upon appeal from Masterpiece Cakeshop.
That seemed like the end of the road for Masterpiece Cakeshop, But in a last ditch effort, the bakery, represented by the anti-LGBT legal firm Alliance Defending Freedom, petitioned the U.S. Supreme Court for review, citing issues of freedom of religion and expression.
To the surprise of just about everyone, the U.S. Supreme Court agreed to accept the petition in June. (The petition had remained pending before the Supreme Court for some time and was taken up shortly after confirmation to the bench of U.S. Associate Justice Neil Gorsuch.)
Why did the Supreme Court agree to take up the case? After consistent rulings at the state level in favor of the couple, could justices have in mind overturning those decisions in favor of allowing anti-LGBT discrimination?
The answer, Mullins said, is completely in the minds of the Supreme Court justices and no one else — at least until justices render their decision in the case.
"Obviously there have been numerous public accommodations cases that have happened in numerous states, and in my wholly un-legal opinion, I think that maybe the reason they took our case was because there was no disagreement over the facts of how anything went down," Mullins said. "It's also possible that they just felt it was time to take up one and ours was the one that was on their desk when they made that decision."
Mullins and Craig — with Craig's mother in tow — plan to travel to D.C. to witness the oral arguments firsthand at the Supreme Court on Dec. 5. Mullins expressed excitement about seeing "Ruth Bader Ginsburg's neckpiece" while hearing the case.
The couple has a busy schedule planned for the time they're in D.C., which includes three speeches at different rallies. That's consistent with the nearly 150 media interviews in which the couple has participated, ranging from the LGBT press to the New York Times.
"I think it's important for people to see us just for the fact of we're standing up for ourselves," Craig said. "We experienced discrimination and experienced what it means to follow it through this far."
During the arguments, the ACLU will represent the couple, another attorney will represent the Colorado Civil Rights Commission in defense of the non-discrimination and Alliance Defending Freedom will make Masterpiece Cakeshop's arguments.
But another lawyer from the U.S. Justice Department under U.S. Attorney General Jeff Sessions may also take part: U.S. Solicitor General Noel Francisco. Francisco sought time to speak before the Supreme Court after the Justice Department filed a friend-of-the-court brief in favor of Masterpiece Cakeshop.
Mullins said the participation of the Trump administration in the litigation is "definitely notable," but ultimately the Supreme Court will be making the decision in the case.
"In the end, the Supreme Court is nine justices and nine votes and they will make their decisions, and so, in the end, the buck stops with them," Mullins said.
Contrary to the experiences of many plaintiffs in LGBT rights cases, Mullins said the couple hasn't faced significant backlash since the Supreme Court agreed to hear the case.
"If anything, I feel like it made the story larger and it helped reach some people and changed some minds, of people who weren't as aware of the story beforehand," Mullins said.
The Supreme Court ruling in the Masterpiece Cakeshop will likely be issued next year and could be a milestone for the LGBT rights movement.
Craig, however, said the impact is difficult to determine because the ruling could affect just Colorado law or similar statutes nationwide.
"In the smallest sense they can validate what Colorado has already said, that he violated anti-discrimination laws here, and that would set a precedent for Colorado," Craig said. "It could also set a precedent for the other 20 states that have the same public accommodations laws, or it could be as big as they're sending a message to the whole nation that discriminating against gay people is wrong."
In the event of a loss before the Supreme Court, Mullins said the decision would have deleterious consequences not just for LGBT people, but other marginalized groups.
"If the Supreme Court found that a business owner could refuse to serve someone based on their strongly held religious beliefs, could a hotel owner refuse to rent a room to an interracial couple because his faith believed the races were not meant to mix, or could a business owner refuse to hire a single mother because his faith believed that mothers should be married?" Mullins said. "A loss at the Supreme Court could open the door to many forms of discrimination that have long been considered wrong in our society, and not just ones that involve LGBT people."
Win or lose, Craig said the lawsuit will be worth the effort because it means not just standing up for the thousands of people who've told the couple about their own discrimination stories as the litigation proceeded.
"I feel like of course we're standing up for ourselves, but the important thing is and what the Supreme Court decision is going to decide, is we're standing up for these thousands of other people who are discriminated against all the time, and that's really what keeps us going," Craig said.
Biden calls wife of Out WNBA star Brittney Griner who's jailed in Russia
"I realize you are dealing with so much, but please don't forget about me and the other American Detainees," Griner said in her letter Monday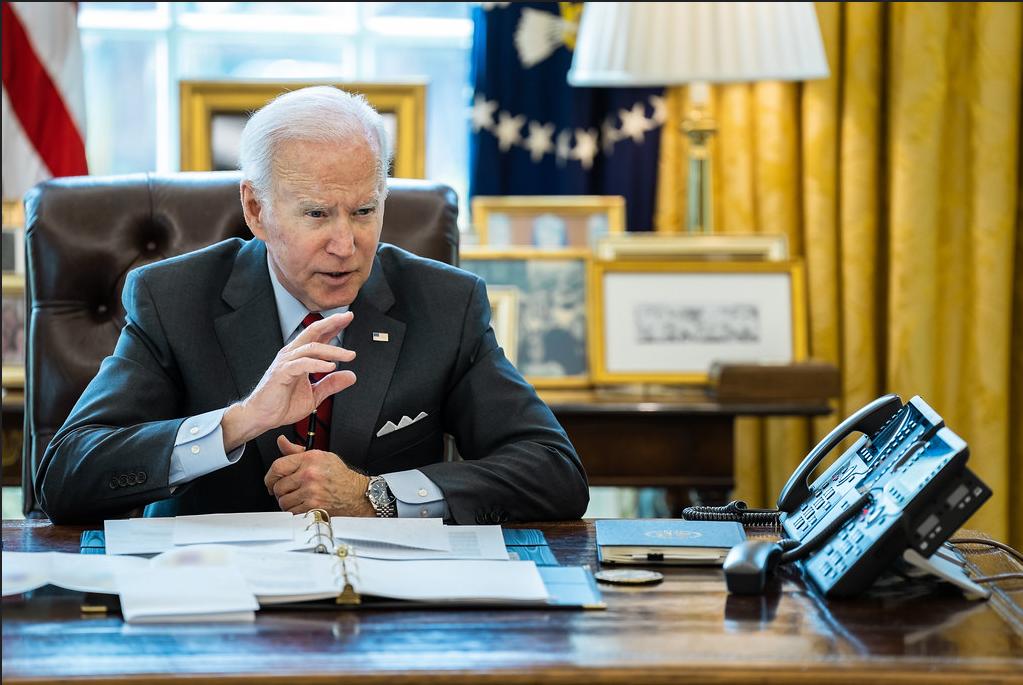 WASHINGTON – In a call Wednesday, U. S. President Joe Biden along with Vice-President Kamala Harris spoke to Cherelle Griner, the wife of WNBA star Brittney Griner who is imprisoned by Russian authorities and is currently on trial for alleged drug charges.
The White House indicated in a read-out statement of the president's call that Biden had assured Cherelle Griner that he and senior administration officials were working towards gaining Brittney's release as soon as possible, as well as the release of Paul Whelan and other U.S. nationals who are wrongfully detained or held hostage in Russia.
Brittney Griner had sent a letter to Biden which was delivered on Monday. During the regular press briefing Tuesday, White House Press Secretary Karine Jean-Pierre told reporters that the President had read the letter adding "We are going to use every tool that we possibly can" to bring Griner home."
In her letter of which excerpts were made public, the rest of the communique kept private by the communications firm representing the Griner family, the 31-year-old Griner who plays in Russia during the league's off-season wrote:
"(As) I sit here in a Russian prison, alone with my thoughts and without the protection of my wife, family, friends, Olympic jersey, or any accomplishments, I'm terrified I might be here forever…"
"On the 4th of July, our family normally honors the service of those who fought for our freedom, including my father who is a Vietnam War Veteran. It hurts thinking about how I usually celebrate this day because freedom means something completely different to me this year," Griner wrote to the president.
"I realize you are dealing with so much, but please don't forget about me and the other American Detainees. Please do all you can to bring us home. I voted for the first time in 2020 and I voted for you. I believe in you. I still have so much good to do with my freedom that you can help restore. I miss my wife! I miss my family! I miss my teammates! It kills me to know they are suffering so much right now. I am grateful for whatever you can do at this moment to get me home."
During Wednesday's call the president read his response to Brittney's letter to Cherelle Griner. The President offered his support to Cherelle and Brittney's family, and he committed to ensuring they are provided with all possible assistance while his administration pursues every avenue to bring Brittney home.
Today's call follows recent calls that National Security Advisor Sullivan and Secretary of State Blinken have had with Cherelle in recent weeks and this past weekend. The President directed his national security team to remain in regular contact with Cherelle and Brittney's family, and with other families of Americans held hostage or wrongfully detained abroad, to keep them updated on efforts to secure the release of their loved ones as quickly as possible.
On Tuesday National Security Council spokesperson Adrienne Watson said in a statement:
"The President's team is in regular contact with Brittney's family and we will continue to work to support her family," Watson said, adding that national security adviser Jake Sullivan and Secretary of State Antony Blinken "have spoken several times with Brittney's wife in recent weeks and the White House is closely coordinating with the Special Presidential Envoy for Hostage Affairs, who has met with Brittney's family, her teammates, and her support network."
Officials at Moscow's Sheremetyevo Airport in February detained Griner — a Phoenix Mercury center and two-time Olympic gold medalist who is a lesbian and married to her wife, Cherelle Griner, — after customs inspectors allegedly found hashish oil in her luggage. The State Department has determined that Russia "wrongfully detained" her.
U.S. Chargé d'Affaires Elizabeth Rood and other American diplomats attended the first day of Brittney Griner's trial that began on July 1 in Moscow. Brittney Griner faces up to 10 years in prison if she is convicted.
Additional reporting by Michael K. Lavers
Out Missouri candidate for local office campaign banner defaced with slur
If elected, Justice would become the first openly Out Jackson County Legislator, as well as the first Black representative of the district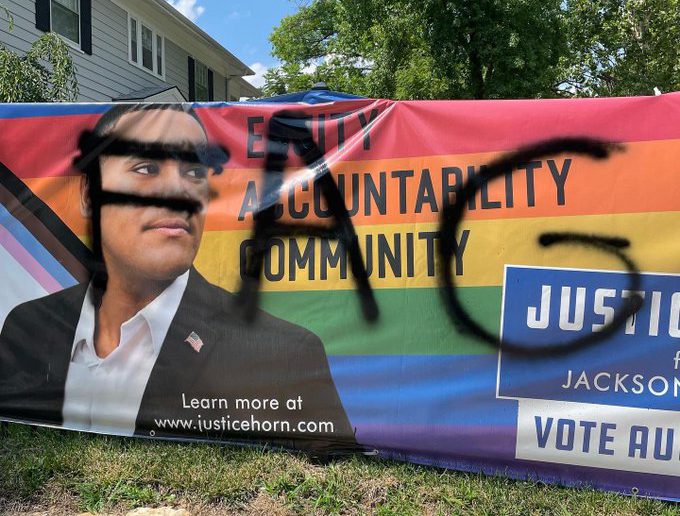 KANSAS CITY – Over the July 4 holiday weekend an oversized campaign banner for community activist Justice Horn, who is running for the Jackson County Legislature, District 1, was vandalised with the homophobic slur 'FAG.'
Horn, who announced his candidacy for Jackson County's first district in May last year, tweeted Saturday about the vandalism:
Today I learned that my campaign banner was defaced with a homophobic slur here in Kansas City.

I'll admit, this one hurt because like so many us of who experience this, this word is used to harm us. Either way, I'm not going to back down and I'm going to hold my head high. pic.twitter.com/6geqENOFro

— Justice Horn (@JusticeHorn_) July 3, 2022
Horn did not file a police report. In an interview with the Kansas City Star on Monday he said:
"I don't know how much more blatantly that this was a hate crime. It was specifically targeted at me because of my sexual orientation.
"What bothers me the most is that it happened in broad daylight. They were so emboldened to do this. It was specifically a defacing to attack me not based on my policy or my candidacy but on me personally. It was the same as calling me the N-word."
Horn was set to hold a press conference on Tuesday morning but prior to its scheduled time the banner was ripped down and stolen. Horn then tweeted:
Welp, I just got the call that my defaced campaign banner was ripped off and stolen ahead of our press conference today at 9 AM. I had some prepared remarks, but I'm mad as hell and I'm not backing down!

This isn't Kansas City, and we're going to prove whoever did this wrong! pic.twitter.com/FaRNuidsiM

— Justice Horn (@JusticeHorn_) July 5, 2022
The LGBTQ Victory Fund, a Washington D.C.-based group that supports LGBTQ+ candidates reacted in a statement sent out from its president & CEO Mayor Annise Parker:
"Recent anti-LGBTQ attacks from officials serving at the highest levels of government empower bigots across the country to espouse hate openly. The reality is that out LGBTQ candidates of color bear the brunt of much of this animus. We stand firmly with Justice and unequivocally condemn this homophobic attack. Hateful acts like this make it abundantly clear that progress is not linear and should never be taken for granted. This is a reminder for the LGBTQ community and our allies that the fight for equality is far from over and that we must enter this election with urgency and strength. The stakes could not be higher."
If elected, Justice would become the first openly LGBTQ+ Jackson County Legislator, as well as the first Black representative of the first district. Justice is also of Pacific Islander and Native Blackfoot heritage.
Justice is a former Student Body President of the University of Missouri-Kansas City, where he recently graduated with his Bachelors of Business Administration. He rose to notoriety after his role in the Black Lives Matter movement in Kansas City as a lead organizer, which concluded with a list of demands recommitting the City to the safety of the public through police reform, signed by Mayor Quinton Lucas. This resulted in body cams for police officers, which has recently been put into practice, as well as elevating the issue of local control to a top state legislative priority.
Throughout the past year, Justice has been the author behind multiple pieces of legislation to pass out of city council, including the creation of the first LGBTQ+ Commission in the state. Subsequently, he authored the Trans Inclusive Healthcare resolution, which directs the City Manager to ensure health insurance contracts initiated by the City are inclusive of all gender identities to prevent discrimination.
White House, Don't Say Gay law: "This is discrimination, plain and simple"
"State officials who claim to champion liberty are limiting the freedom of their fellow Americans simply to be themselves"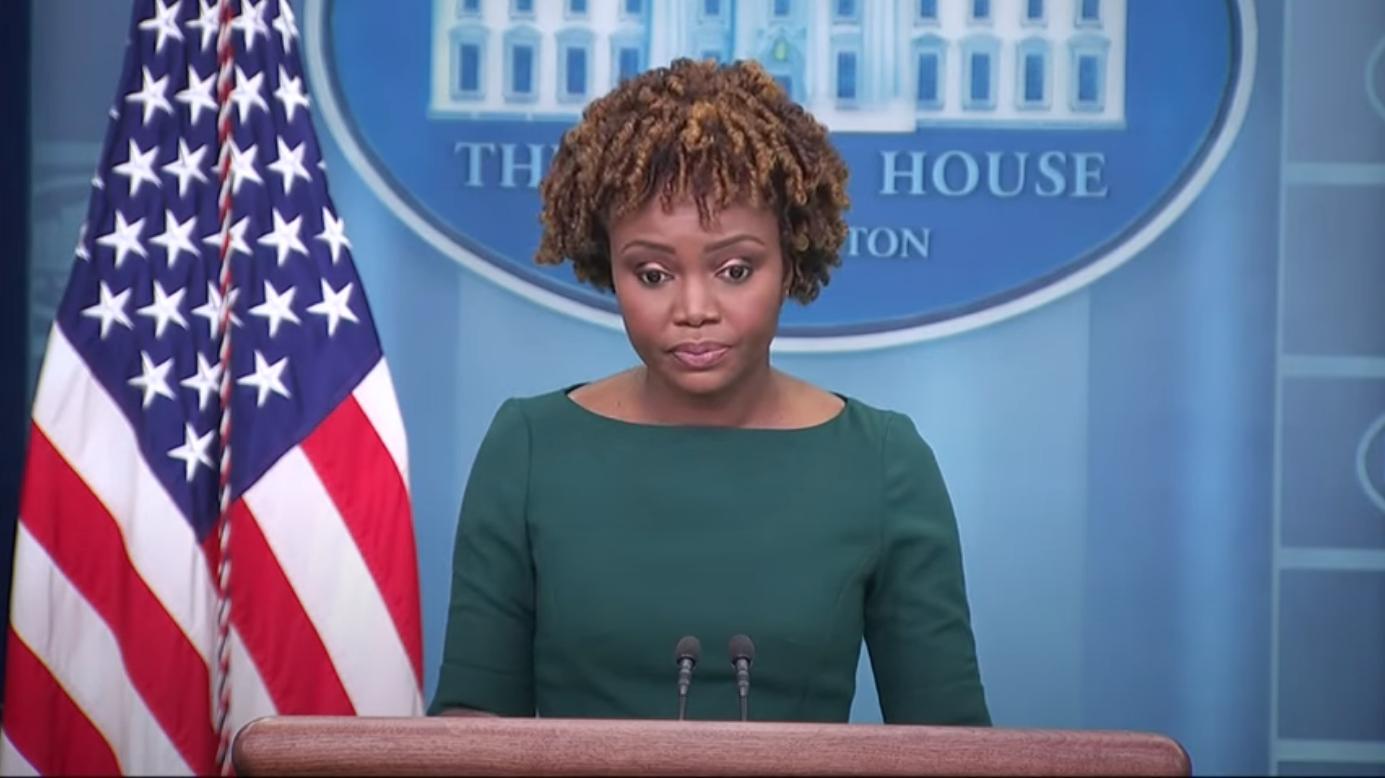 WASHINGTON – The White House Press Secretary Karine Jean-Pierre released a statement Friday as Florida's notorious 'Don't Say Gay' law took effect, saying "[…] state officials who claim to champion liberty are limiting the freedom of their fellow Americans simply to be themselves."
President Biden also tweeted about the law prior to leaving for Camp David to spend the July 4th holiday weekend, calling the law "the latest attempt by Republicans in state houses to target LGBTQI+ students, teachers, and families."
Florida's "Don't Say Gay" law takes effect today – the latest attempt by Republicans in state houses to target LGBTQI+ students, teachers, and families.

Legislators shouldn't be in the business of censoring educators, and @usedgov will do all in its power to protect students.

— President Biden (@POTUS) July 1, 2022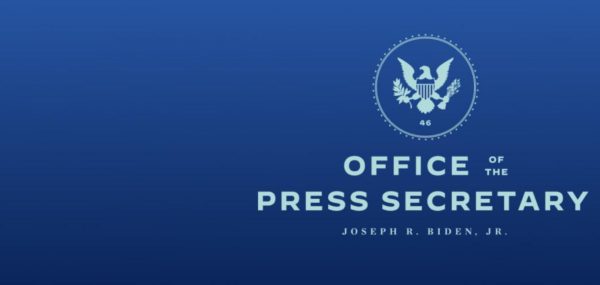 In her statement, Jean-Pierre said:
"Today, some of Florida's most vulnerable students and families are more fearful and less free. As the state's shameful "Don't Say Gay" law takes effect, state officials who claim to champion liberty are limiting the freedom of their fellow Americans simply to be themselves.
"Already, there have been reports that "Safe Space" stickers are being taken down from classrooms. Teachers are being instructed not to wear rainbow clothing. LGBTQI+ teachers are being told to take down family photos of their husbands and wives—cherished family photos like the ones on my own desk.
"This is not an issue of "parents' rights." This is discrimination, plain and simple. It's part of a disturbing and dangerous nationwide trend of right-wing politicians cynically targeting LGBTQI+ students, educators, and individuals to score political points.
"It encourages bullying and threatens students' mental health, physical safety, and well-being. It censors dedicated teachers and educators who want to do the right thing and support their students. And it must stop.
"President Biden has been very clear that every student deserves to feel safe and welcome in the classroom.
"The Department of Education will be monitoring this law, and any student or parent who believes they are experiencing discrimination is encouraged to file a complaint with the Department's Office for Civil Rights.
"Our Administration will continue to fight for dignity and opportunity for every student and family—in Florida and around the country."