Are trans service members winning?
Judges twice block Trump's ban as US fights in 7 wars
The LGBT community enters December with a slight breeze at their backs. On Tuesday, Nov. 21, a federal judge in Baltimore issued a preliminary injunction halting President Trump's proposed transgender military ban. This follows a ruling last month in the U.S. District Court for the District of Columbia also imposing a preliminary injunction against enforcement of the Trump administration's plan to prohibit transgender people from serving in the military. The rulings allow trans service members to continue serving on active duty but maintain the halt on all recruitment and promotions imposed by the Pentagon prior to Trump's abrupt policy reversal. The Justice Department is appealing the DC ruling.
Judge Colleen Kollar-Kotelly set the tone in her strongly-worded 76-page Oct. 30 opinion, suggesting the ban—set to take effect in March 2018—was most likely unconstitutional. "There is absolutely no support for the claim that the ongoing service of transgender people would have any negative effective on the military at all," Kollar-Kotelly wrote. "In fact, there is considerable evidence that it is the discharge and banning of such individuals that would have such effects."
Additionally, she wrote that "a number of factors — including the sheer breadth of the exclusion ordered by the directives, the unusual circumstances surrounding the President's announcement of them, the fact that the reasons given for them do not appear to be supported by any facts, and the recent rejection of those reasons by the military itself — strongly suggest that Plaintiffs' Fifth Amendment claim is meritorious."
On Tuesday in Baltimore, U.S. District Judge Marvin Garbis ruled that trans service members have "demonstrated that they are already suffering harmful consequences such as the cancellation and postponements of surgeries, the stigma of being set apart as inherently unfit, facing the prospect of discharge and inability to commission as an officer, the inability to move forward with long-term medical plans, and the threat to their prospects of obtaining long-term assignments."
The ruling broadened the DC decision and clears the way for current transgender service members to receive surgical medical care.
Garbis also took a swipe at Trump's "abrupt policy change" by tweet in his 53-page opinion. "A capricious, arbitrary, and unqualified tweet of new policy," he wrote, "does not trump the methodical and systematic review by military stakeholders qualified to understand the ramifications of policy changes."
To underscore the point, the judge also said that "President Trump's tweets did not emerge from a policy review, nor did the [implementing] presidential memorandum identify any policymaking process or evidence demonstrating that the revocation of transgender rights was necessary for any legitimate national interest."
Indeed, the judge said, Trump's policy change actually runs counter to what military leaders have already said they want the policy to be on trans people serving in the military.
To put the proposed trans ban in a larger context: the all volunteer US military is currently engaged in seven countries —Iraq, Syria, Afghanistan, Pakistan, Yemen, Libya, Somalia—without explicit congressional approval. Additionally, the Defense Department is gearing up for a possible nuclear confrontation with North Korea.
Additionally, the ban on trans people serving in the military is being proposed by a president who avoided the Vietnam War because of bone-spurs— a point obliquely referenced by the federal judge in a hearing in Seattle.
The Oct. 30 case was brought by the National Center for Lesbian Rights and GLBTQ Advocates & Defenders. The Baltimore case was brought by the ACLU.  Two other cases are pending: Stockman v. Trump, brought by Equality California, seven individuals, and most recently, the State of California with a decision scheduled for Dec. 11; and Lambda Legal and OutServe-SLDN, who filed suit in the U.S. District Court for the Western District of Washington in response to Trump's directions to military authorities Aug. 25. Their lawsuit focuses on the accession policy, representing two individuals who want to join the military and one current service member seeking a promotion, as well as the Human Rights Campaign and Gender Justice League, a gender and sexuality civil and human rights organization, headquartered in Seattle.
U.S. District Judge Marsha Pechman heard oral arguments Tuesday, Nov. 21, just hours after Garbis' ruling in Baltimore. In addition to Lambda Legal and OutServe-SLDN, Washington State Attorney General Bob Ferguson also intervened in the case.
"Barring transgender individuals from serving based on anything other than their ability and conduct is wrong," Ferguson said last September. In his motion to intervene, Ferguson argued that the trans ban "constitutes undisguised sex and gender identity discrimination that serves no legitimate purpose and its implementation will have significant, damaging impacts on the State of Washington and its residents."
Pechman said she will issue her ruling Dec. 8.
"We are proud of the arguments we delivered to the court," OutServe-SLDN President and CEO Matt Thorn told the Los Angeles Blade. "Judge Pechman has stated she intends to make her decision by December 8th and we are cautiously optimistic for a favorable outcome. We couldn't be more thankful for our co-counsel Lambda Legal and the bravery of our 9 plaintiffs who have stood up and our leading the way for thousands of trans service members and those who wish to serve. It's also a privilege to represent Gender Justice League of Washington, HRC and the American Military Partner Association."
DeSantis education purge begins after school board takeovers
Ziegler, a co-founder of right-wing group Moms for Liberty, was one of two dozen school board candidates receiving endorsement from DeSantis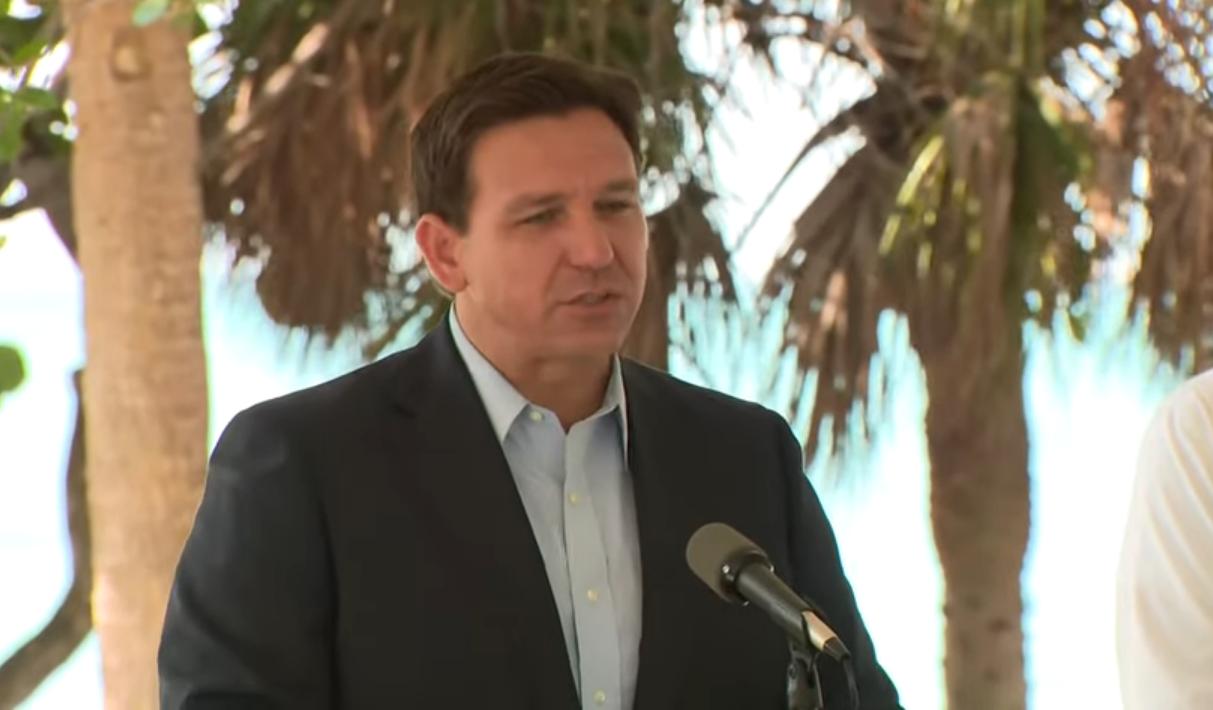 By Julia Conley | SARASOTA – Despite outcry from parents, teachers, and students, newly elected right-wing school board members in Sarasota County, Florida on Tuesday became the latest allies of Republican Gov. Ron DeSantis to oust a school superintendent over the district's adherence to public health guidance during the coronavirus pandemic.
Dozens of community members gathered at a school board meeting in Sarasota County on Tuesday evening to support Brennan Asplen, the superintendent of schools since 2020, whose contract was the subject of the meeting.
The board met the same day new members, including Chair Bridget Ziegler, were sworn in. Ziegler, a co-founder of right-wing group Moms for Liberty, was one of two dozen school board candidates who received an endorsement from DeSantis during the midterm elections. The majority of those candidates, who received $1,000 contributions from the governor, won their elections.
At the meeting, members condemned Asplen "for not pushing back on the mask mandate" that was in place for three weeks in 2021 after the school board voted 3-2 in favor of the mandate, making Sarasota County the first in the state to defy DeSantis' law blocking Covid-19 mitigation measures.
Quite a crowd gathered in front of the @sarasotaschools district building ahead of the special meeting to discuss the termination of Superintendent Brennan Asplen tonight.

Follow along for updates for the @HeraldTribune: pic.twitter.com/xcnoJ4a5ok

— Steven Walker (@swalker_7) November 29, 2022
On Tuesday the board ultimately voted 4-1 in favor of negotiating a separation agreement with Asplen, after another board member, Thomas Edwards, warned the move would be a "carbon copy" of a similar ouster in Berkeley County, South Carolina earlier this month.
In that case, new school board members who had been endorsed by Moms for Liberty voted to fire the district's superintendent and ban classroom discussions of racism in history and the present day.
Asplen is not the only school leader who has been pushed out of a superintendent position in Florida by DeSantis allies citing objections to public health protocols.
Five members of the Broward County school board this month fired Superintendent Vickie Cartwright over a grand jury report on the 2018 Parkland shooting. Like Asplen, Cartwright presided over the district during the pandemic and "faced frustration from some parents" over Covid-19 mitigation measures, which were implemented in violation of DeSantis' order.
All of the members who voted to fire Cartwright were DeSantis appointees following the removal of previous members after a school safety investigation stemming from the 2018 Parkland school shooting.
WUSF Public Media reported earlier this year that the county is undergoing "a transformational shift" with the governor's allies poised to take "a rare opportunity to advance conservative policy priorities in one of the state's most Democratic-leaning counties."
The superintendent of schools in Brevard County was also pushed out last week, hours after DeSantis-aligned school board members were sworn in.
Jonathan Friedman, director of free expression and education programs at PEN America, noted that parents from across the political spectrum have spoken out against the dismissals of school leaders in the Florida counties in recent weeks—"but to little avail."
Remarkably, local conservative parents have come out to these FL board mtgs to say they have been duped, did not vote for the ousting of their superintendents. But to little avail. The new playbook of total ideological control is in full swing. https://t.co/T9pFbL0kWA

— Jonathan Friedman 📚 (@jonfreadom) November 30, 2022
"The new playbook of total ideological control is in full swing," said Friedman.
Bill Kimler, a former candidate for state House in South Carolina, noted that a right-wing takeover of school boards like the one in Berkeley County "is happening elsewhere in the country."
"Every election cycle, we need to view school board positions with the same level of enthusiasm as we do the president of the USA," said Kimler. "Our kids' education cannot be left in the hand of extremists."
***********************************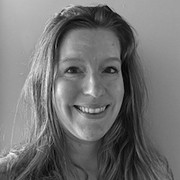 Julia Conley is a staff writer for Common Dreams.
The preceding article was previously published by Common Dreams and is republished with permission.