Top five events during Palm Springs Pride Week Nov. 2-5
Tickets are not required but a great way to give back by donating to the local nonprofit Pride organization

PALM SPRINGS, Calif. – Following are the top five events happening during Palm Springs Pride Week Nov 2-5. Make plans now! There's something for everyone.
Kylie Sonique Love, Nov 5 | 1:50PM
Hornitos Stage
Iconic singer, actress, model, and showgirl Kylie Sonique Love headlines Palm Springs Pride.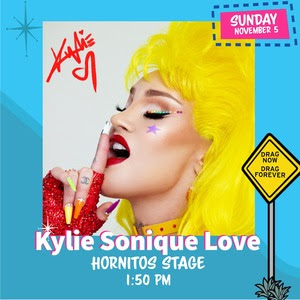 Kylie Sonique, Love, RuPaul's Drag Race All Stars 6 Winner and the first transgender person to ever come out on any reality TV show, and the first trans person to win RuPaul's Drag Race in America, is coming to Palm Springs Pride. Kylie will be on the biggest stage in the biggest venue, headlining Sunday, Nov 5, on the Hornitos Stage at 1:50 p.m.

Other headliners in the lineup include Idina Menzel, Sat, Nov 4 |8PM, 10,000 Maniacs, Sun, Nov 5 |3PM, Lisa Lisa Sat, Nov 4 | 7PM
ARENAS DISTRICT OFFICIAL PARTY of PRIDE
Featuring White Party Global DJs
Arenas Road between Indian Canyon Drive and Calle Encilia, Palm Springs
Presented by KGAY 106.5, Gay Desert Guide and White Party Global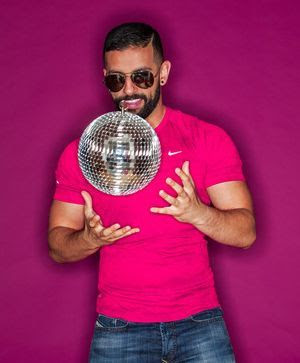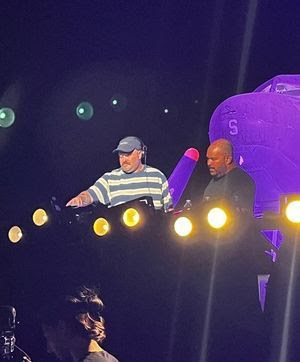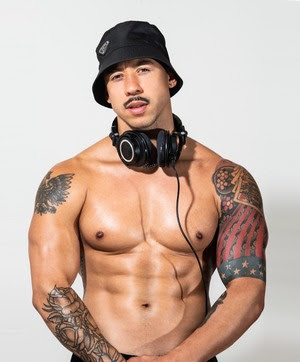 This block party is a signature event focused on the heart of the Palm Springs gayborhood … a celebration of Pride as well as the symbolic embrace of Arenas Road. LGBTQ+ bars and local businesses pack to the rafters and spill onto the streets for the biggest free LGBTQ+ street party in Palm Springs. The Official Party of Pride features White Party Global DJs DJ JAE FUSZ, and DJ MOHAMMAD. Join Pride revelers and dancers at the open-air beverage lounge. The block party invites residents and visitors to discover all that the Arenas District has to offer. 
ENDEAVOR WITH PRIDE: A PRE-PARADE WORKOUT
Sunday, Nov 5 | 8:30AM
La Crema Wines Pride Parade Stage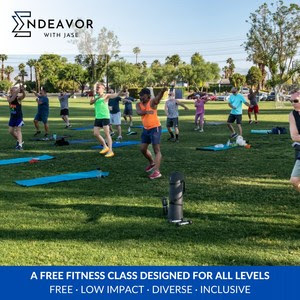 Kick off your day with ACE Certified Group Fitness Instructor Jase Nagaia in a special workout that'll get your blood flowing and energy soaring. Groove to good music while enjoying a low impact workout, setting the perfect tone for an unforgettable parade day! 

Embrace the true spirit of pride as we come together in celebration of diversity and inclusion. This event is more than just a workout – it's a chance to foster unity among all backgrounds and orientations, building connections that go beyond the workout mat.

Create a vibrant tapestry of voices, experiences, and stories, all while breaking a sweat and having a blast. Let's celebrate pride together with a morning of movement, joy, and community. 
Hornitos Stage Special Performances Saturday, Nov 4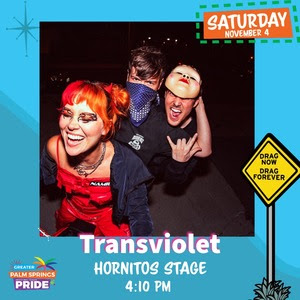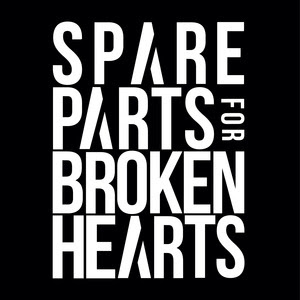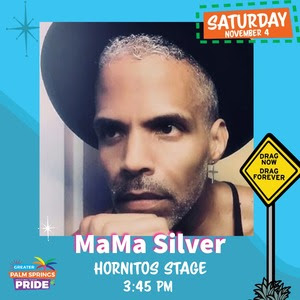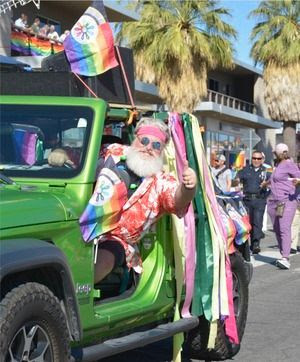 GREATER PALM SPRINGS PRIDE PARADE
SUNDAY, NOV. 5 | 10 A.M.-12:30 P.M
Palm Canyon Drive between Tachevah Drive and E Amado Road, Palm Springs Known for its skies and year-round sunshine, the city of Palm Springs comes alive during the annual Pride celebration. Thousands of spectators gather along palm tree-lined streets to cheer and support local organizations, activists, and themed floats along historic Palm Canyon Drive.
Enjoy emcee commentary as parade contingents pass by official reviewing stands.
The La Crema Wines Parade Stage, located at E Granvia Valmonte and N Palm Canyon Drive, is hosted by television personality Manny dela Rosa and guests.
Broadcast Reviewing Stand is located at Thompson Palm Springs, 400 North Palm Canyon Drive. Host and Emcee Nicholas Snow.
The Deaf Pride reviewing stand is north of E Amado Road at N Palm Canyon Drive and features sign language Interpretation. Seating is available for the Deaf community on a first-come-first-served basis. 
Palm Springs Pride 2023
Nov 2-5, 2023
37th Anniversary Celebration
Nov 2 – Latin Pride in the Arenas District 5 pm-10 pm
Nov 3 – Arenas District Block Party – 6 pm – 11 pm
Nov 4 – Festival Marketplace and Entertainment 11 am -11:30 pm
Nov 5 – Festival Marketplace and Entertainment 11 am – 6 pm
Nov 5 – Parade 10 am – Palm Canyon Dr from Tachevah to Amado (click here for parade details)
Tickets are not required but a great way to give back by donating to the local nonprofit Pride organization. Donations help keep Pride free and accessible to everyone.
Palm Springs police arrest gay dating app predator
"Hakan Iski is a sociopathic sexual predator. The community is safer with him behind bars," one of the victims told the Blade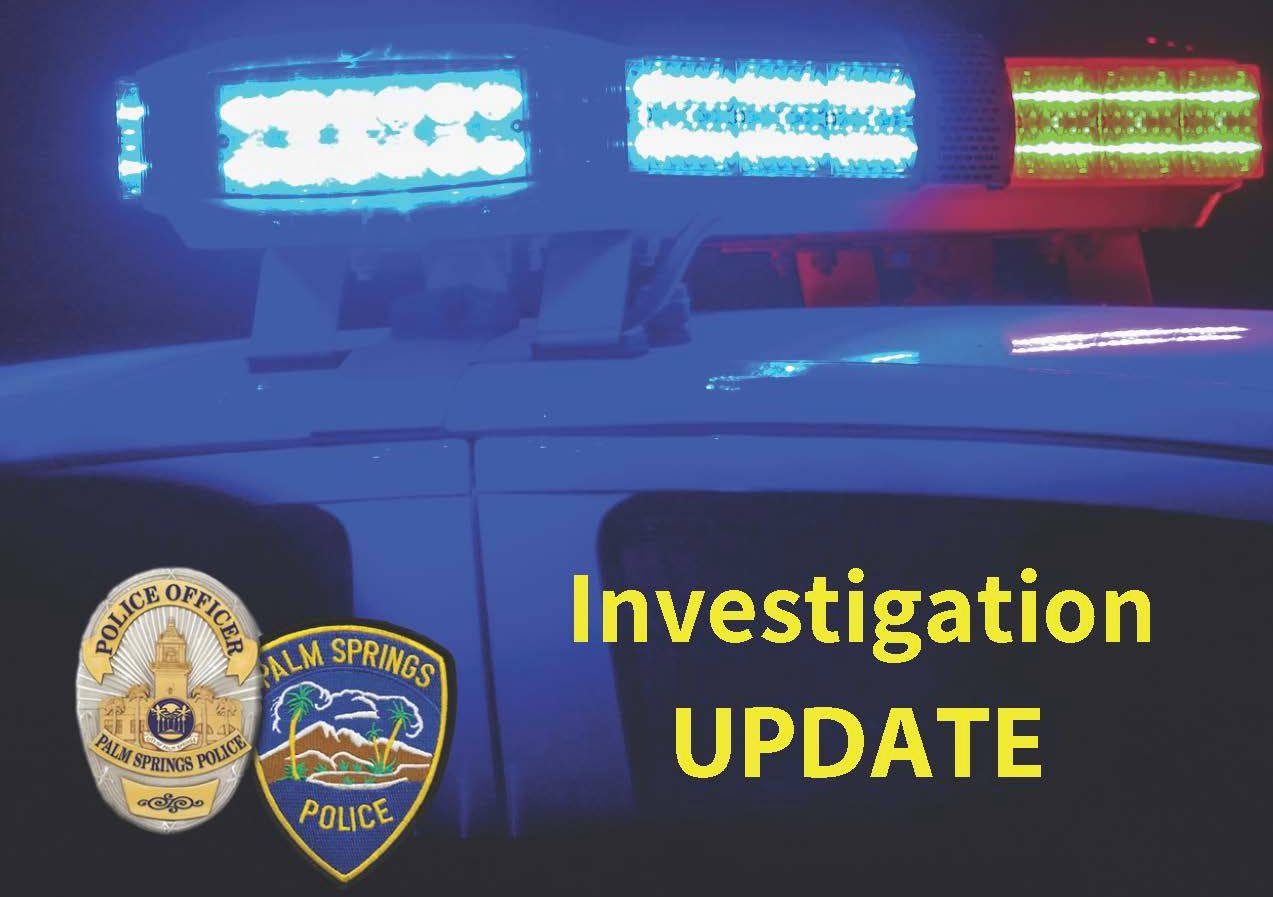 PALM SPRINGS, Calif. – Police announced the arrest of Hakan Isik on Wednesday as a result of an ongoing criminal investigation into the sexual assault of multiple men he had met via online dating apps by Palm Springs Police Department (PSPD) detectives.
Isik, 56, a resident of Desert Hot Springs and the primary suspect in the case, was taken into custody by PSPD and later transferred to the Riverside County Larry D. Smith Correctional Facility in Banning, Calif.
Detectives established probable cause to arrest Isik and he was charged with PC 289(a)(1)(A) – Penetration with a foreign object; PC 286(a) – Sodomy; PC 368(b)(1) – Elder Abuse; PC 236 – False Imprisonment; and PC 222 – Administer a drug to commit a felony.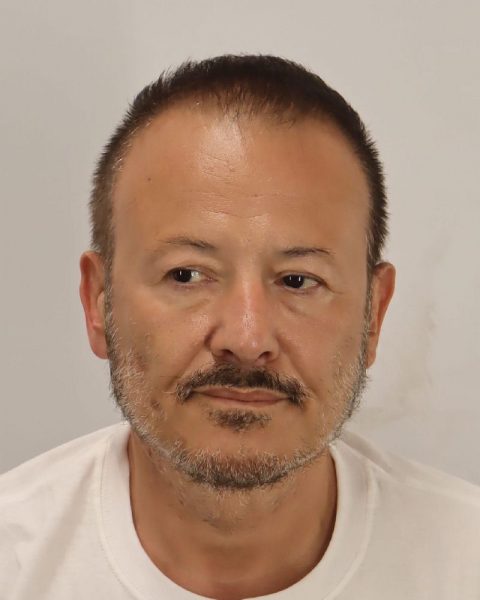 The case had been opened in January after PSPD investigators received initial sexual assault information from one of the victims, Rand Snell, who was hospitalized after his online hookup with Isik, who he said allegedly anally injected him with methamphetamine without his consent and then violently sexually assaulted him.
In an interview with the Los Angeles Blade, Snell said: "We started making out and that didn't go on for very long. He turned me away from him and I felt the rush of drugs going into me; It only took a few minutes for me to lose control." According to Snell, he remembered going in and out of consciousness and that he was raped, burned, beat, bitten and kicked.
He was later taken to the Desert Regional Medical Center on North Indian Canyon Drive in Palm Springs. Snell told the Blade that 2 days after being attacked, he posted images about his story on his personal Facebook page and was immediately contacted by two others who had also been attacked.
Lieutenant Gustavo M. Araiza, a spokesperson for the PSPD, told the Blade Wednesday that during the investigation, detectives spoke with other individuals who shared similar experiences as mentioned by the victim. Their encounters did not rise to a level of criminality but supported the initial investigation.
Araiza also told the Blade that investigating sexual assault cases can take time "as it requires the meticulous examination of evidence, collection of witness statements, medical records, and collaboration with various parties involved. Investigators have pursued available leads and conducted multiple interviews with individuals who came forward in response to the victim's online account."
There had been some mounting frustration within the Palm Springs gay community over what was perceived as a slow response by law enforcement to the ongoing alleged criminal sexual activities by the suspect.
A member of a Palm Springs gay men's Facebook community who has spoken out about the attacks told the Blade that while some victims are willing to step up, others see inaction from the PSPD as a disincentive on telling their story and coming forward.
"I've talked to many of them and there's one common factor in all their cases," he said. "It takes weeks to recover from their physical injuries and even longer to process the shock of what happened to them. Feelings of shame and embarrassment naturally go along with trauma."
"It's not unlike the MeToo stories," he told the Blade.
"With the risks associated with app dating in mind, the Palm Springs Police Department is updating the public regarding this ongoing sexual assault investigation," Lieutenant Araiza said. "The initial sexual assault case, brought to our attention in January, continues to be investigated as additional people and information become available. The primary goal of this investigative process is to conduct a thorough and unbiased investigation while ensuring the integrity of the case," he added.
A recent study by researchers of online dating apps at Brigham Young University reported that 14% of 1,968 cases resulted in sexual assaults. In a third of those cases, the victims were strangled and suffered more injury than other sexual assault victims. The assaults tended to occur on the first in-person meeting. (App Dating)
According to the Rape and Incest National Network (RAINN) every 68 seconds, an American is sexually assaulted. In a recent National Crime Victims Survey, the results indicated that police agencies realize many sexual assaults go unreported.
"Let's be clear; no means no! Regardless of the type or length of the relationship or sexual orientation, all activities must stop immediately when a person says stop. If a person cannot say no, then the answer is still no," Lieutenant Araiza said. "Using illegal substances, overtly or covertly, to victimize an individual is inexcusable, and police will do all within their power to bring justice to those who victimize others through intoxication."
In an email to the Blade Wednesday afternoon, Rand Snell said:
"I'm glad that Palm Springs is a safer place tonight, although I'm sorry for the others Hakan Isik victimized before and after my assault. I hope that in the next few days others will be more willing to come forward."
"I talked today with someone victimized a month ago, who just reached out to the police today. He is the sixth person I am aware of, who were victimized by Isik."
"Although this took much longer than I had hoped, the arrest does show it's worth it to report sexual and physical assaults. It doesn't matter the circumstances, what you might have been doing. No one deserves to be raped and beat up."
"You can withdraw consent. And once you do, anything after that is sexual assault."
"Hakan Iski is a sociopathic sexual predator. The community is safer with him behind bars."
Lieutenant Araiza noted that the investigation is ongoing telling the Blade: "In order to safeguard the integrity of the case and uphold the rights of all parties involved, we are unable to disclose further details related to the case."