LA Gay Chorus member in hospital after altercation in Palm Springs
At this time, there is no reported information or evidence to suggest a hate crime occurred according to Palm Springs Police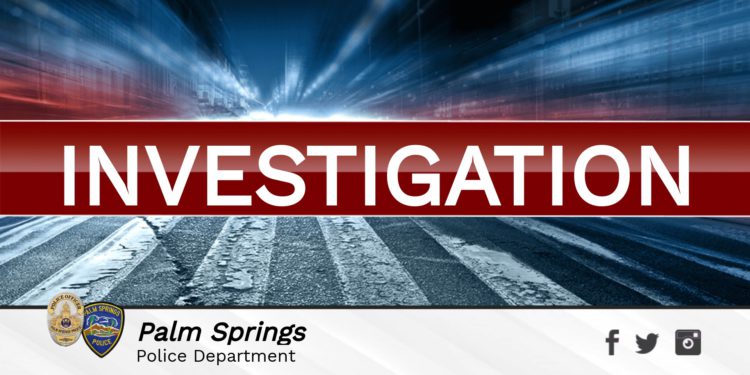 PALM SPRINGS – A Glendale marketing and advertising executive remains in critical condition Sunday at Desert Regional Hospital Centre, after suffering severe head and neck injuries as the result of an altercation in the early morning hours of July 9 according to the Palm Springs Police Department (PSPD).
The victim has been identified on social media accounts and a GoFundMe page as Justin Wicker, who is also a member of the Gay Men's Chorus of Los Angeles.
The PSPD released a statement detailing the incident saying that officers were dispatched to the 400 block of E. Arenas Rd. regarding a victim of a battery. Officers learned that the victim and a friend were walking from a local bar on E. Arenas Rd. and engaged in conversation with another male.
The victim told the male that he resembled the actor "Eddie Murphy." It was reported that the male became angry at this comment and a physical confrontation occurred. The male began chasing the victim. While running away, the victim slipped and struck his head on the ground. The subject chasing the victim left the area.
The victim was transported to a local area hospital and is in critical condition. Because of the physical confrontation and fact that the male was chasing the victim when the victim fell and became injured, officers are investigating this incident as an assault and battery.
We have seen social media rumors indicating this incident was a targeted hate crime. At this time, there is no reported information or evidence to suggest a hate crime occurred. The investigation is still early and ongoing and investigators are looking for anyone who may have additional information about this incident to come forward and provide us with the additional details.
The suspect is described as a black male adult, approximately 5-08 wearing a light blue button up shirt, white shorts, and was last seen in a black convertible type vehicle. Investigators are looking through video evidence at this time to see if there are any images that can be released to assist identifying the suspect in this case.
If you do have information that would assist investigators, we ask that you call us at 760-327-1441. You can also report information anonymously to Crime Stoppers at 760-341-7867.
Historic swearing in of Lisa Middleton as Palm Springs Mayor
Middleton will become the first out transgender mayor in California and just the third out transgender mayor in U.S. history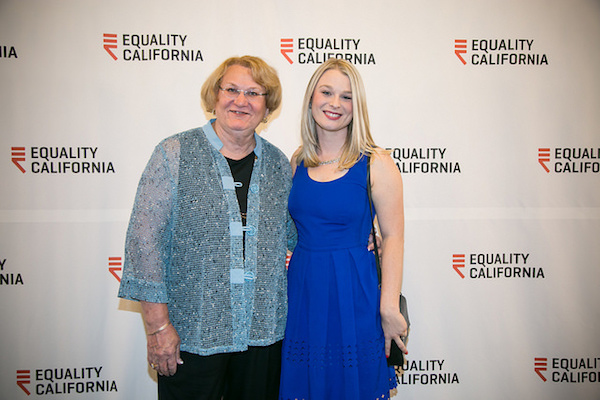 PALM SPRINGS – City Councilwoman Lisa Middleton will be sworn-in as Palm Springs mayor on Thursday. Middleton will become the first out transgender mayor in California and just the third out transgender mayor in U.S. history. The mayor's office in Palm Springs rotates among councilmembers who serve one-year terms.
Middleton – who became the the first out transgender person elected to a non-judicial position in California in 2017 with the support of Equality California and Victory Fund – is also running for the state senate in 2022 and is endorsed by both organizations. She will be the first out transgender state legislator in California history if she wins.
LGBTQ Victory Fund and Equality California jointly praised the news Wednesday.
"Lisa's elevation to mayor is a milestone moment for California, but also for trans people across the nation who want to make positive change through public service," said Mayor Annise Parker, President & CEO of LGBTQ Victory Fund. "While hateful politicians attempt to vilify trans people for their own perceived political gain, Lisa is the model of a true public servant – one who lifts people up and focuses on issues that actually improve people's lives. Lisa is a trailblazer who will be a fantastic mayor and we are excited for her to shatter another lavender ceiling with a state senate win in 2022."
"Lisa Middleton has been a transformational trailblazer, and we're proud to be by her side as she makes history again — this time as California's first out transgender mayor," said Equality California Executive Director Tony Hoang. "Just as important as the powerful representation she's provided, Lisa has been a champion for bold solutions to the big challenges Palm Springs faces — housing affordability, access to affordable healthcare, support for our elders, the climate crisis and more. We know that Lisa will continue to be champion for the Coachella Valley and all Californians when she is elected to the California Senate next year."
Currently there are just 42 out trans people serving in the entire country and only six are in California. There are no currently serving out trans mayors, however Stu Rasmussen previously served as mayor of Silverton, Oregon, and Jess Herbst as mayor of New Hope, Texas. Only one out trans person has ever been elected to a state senate in the U.S. – Sarah McBride of Delaware.
Everything you need to know about Palm Springs Pride this weekend
Be sure to stop by the Los Angeles Blade booth for a photo opportunity (Hint: We're nearly under Marilyn's skirt!)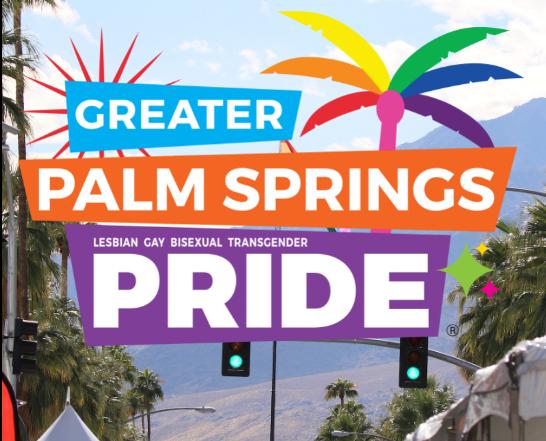 PALM SPRINGS — Palm Springs Pride is finally here! While you enjoy festivities, be sure to stop by the Los Angeles Blade booth for a photo opportunity, ticket giveaways and a copy of our latest issue!
We will also be giving away prizes like tickets to Immersive Van Gogh and shows at Broadways on Hollywood, Pasadena Playhouse, Geffen Playhouse and more. We will be at booth #19 on Museum Way between Museum Drive and Palm Canyon on Sunday, November 7th, from 11–4:30 p.m.
As for the rest of the weekend, there will be something for everyone, including live entertainment, art, history and much more!
Don't forget to tune into KGAY 106.5 Palm Springs to hear Ross Mathews — as seen on RuPaul's Drag Race and The Drew Barrymore Show — host a special Pride month morning show starting Saturday at 10:00 a.m. It will air every Saturday for the rest of November.
Remember that though facial coverings are not required to be worn outdoors at Palm Springs Pride, the city still requires either proof of COVID-19 vaccination or a negative test within the last 72 hours to dine in restaurants or bars. Face coverings will also be required within businesses. More information can be found here.
Here is a guide for the rest of the weekend:
Friday
Palm Springs Pride Coming Out Celebration
When? 5:00–10:00 p.m.
Where? Effen Vodka Main stage
What? It will include performances from Jody Watley, Shannon, Jeanie Tracy, and more!
More information here.
Sharing Our Desert's LGBTQ+ History: An Inaugural Exhibition
When? 10:00 a.m.–5:30 p.m.
Where? Welwood Murray Memorial Library
What? Learn about Palm Springs' LGBTQ+ history.
Additional dates: Saturday 10:00 a.m.-5:30 p.m. and Sunday 12:00–5:30 p.m.
More information here.
Interfaith Pride Kabbalat Shabbat
When? 6:30 p.m.
Where? United Methodist Church or Facebook Live
What? A pluralistic prayer service with a core of Jewish liturgy open to people of all faith communities and beliefs.
More information here.
Saturday
FrontRunners Pride 5K Run & Walk
When? 8:00 a.m.
Where? Old Las Palmas
What? Run or walk through amidst homes of celebrities like Liberace, Mary Martin, Alan Ladd, William Powell, George Randolph Hearst, Kirk Douglas, Lily Tomlin and more.
Registration? $40 with same-day registration will be available from 7:00 a.m. to 7:45 a.m.
More information here.
Palm Springs Pride Street Festival
When? 11:00 a.m.–9:00 p.m.
Where? Downtown Palm Springs
What? Enjoy food, beverages and a diverse array of entertainers.
Saturday performers: Third Eye Blind, Jody Watley, A Flock of Seagulls, The Robyn Party and Shannon. Full line-up here.
Additional dates: Sunday 11:00 a.m.–6:00 p.m.
More information here.
Art of Pride Exhibition
When? 11:00 a.m. to 8:00 p.m.
Where? Belardo Road and Museum Way
What? An exhibit showcasing works by local LGBTQ artists.
More information here.
Girlz Skate Jam
When? 5:00–7:00 p.m.
Where? Palm Springs Skate Park
What? Watch fabulous skaters including Brianna King, Brooklinn Khoury, Eunice Lee, Erin Wolfkiel, Juli Penelope and Allysha Bergado.
Tickets: $15
More information here.
Drag-O-Rama at the Palm Springs Cultural Center
When? 5:00 p.m.
Where? Palm Springs Cultural Center
What? Enjoy a drag extravaganza starring Rosemary Galore.
Tickets: $15 – $25
More information here.
Sunday
Palm Springs Pride Parade
When? 10:00 a.m.
Where? Uptown Design District at Tachevah and Palm Canyon Dr.
What? Cheer on local organizations, activists, marching groups, and themed floats.
More information here.
The LGBTQ Center of the Desert reopens in Palm Springs
The community came out with an overwhelming show of force Sunday to celebrate a moment 20 years in the making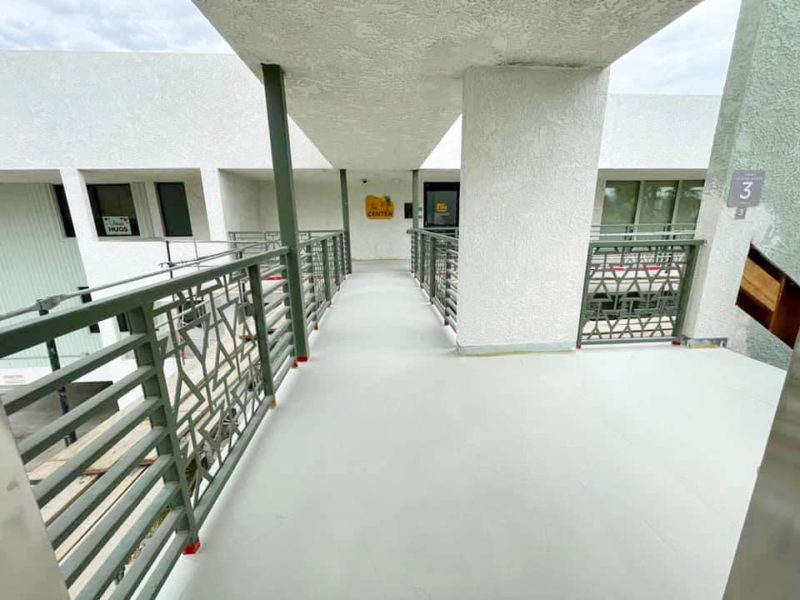 PALM SPRINGS – The LGBTQ Community Center of the Desert, widely referred to as 'The Center,' has reopened after an extensive remodel and rehabilitation of the 10,000 square foot McDonald/Wright building along North Palm Canyon Drive.
After opening remarks and a ceremonial ribbon cutting by staff and leadership of The Center, who were joined by city officials, audience members were invited on tours of the newly remodeled facilities, which now consist of the entire building. Construction was started in April 2020. The first clients will be welcomed next month, the Palm Springs Post reported.
The Palm Springs Post has pictures of the event here.