White Party Palm Springs canceled, memorial for founder planned
White Party Palm Springs is scheduled to return in 2022. Anyone who's purchased tickets for 2021 event will be carried over to the 2022 event.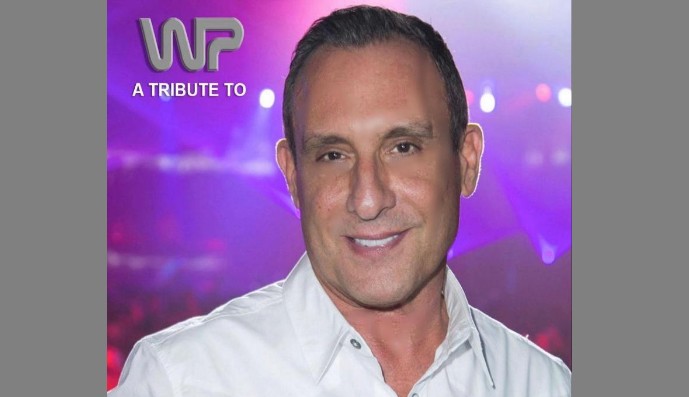 PALM SPRINGS – The entertainment company founded by gay circuit party impresario Jeffrey Sanker announced that the Fall White Party Palm Springs event scheduled for Halloween weekend this year has been cancelled following the death of its founder.
Sanker, 65, had died at Cedars-Sinai Hospital in Los Angeles on May 28 with family members in attendance after a long battle with liver cancer.
In an statement released on the company's social media platforms, Chris Diamond, of Jeffrey Sanker Productions wrote: "It is with heavy hearts that we inform you of the passing of beloved White Party founder Jeffrey Sanker. For more than four decades, Jeffrey's zest for life and love of celebration drove him to create a safe haven for the LGBTQ+ community to come together and celebrate our unique individuality and collective magic."
Diamond told KESQ-TV News Channel 3 that White Party Palm Springs event is scheduled to return in 2022, with proposed dates of April 28 to May 1. Anyone who has purchased tickets for the October event will be carried over to the 2022 event. Anyone with any questions about their tickets should email the company at [email protected]
Diamond added that there will be a small family funeral service for Sanker but the organization is planning a larger celebration of life for him. A date has not been established at this time.
In lieu of flowers, the organization is asking people to make a donation to:
LGBT Center of the Desert
1301 N Palm Canyon Dr. #301
Palm Springs CA 92262
Attention: Debra Pollock
You can also make a donation at: https://thecenterps.org/index.php/donate
Everything you need to know about Palm Springs Pride this weekend
Be sure to stop by the Los Angeles Blade booth for a photo opportunity (Hint: We're nearly under Marilyn's skirt!)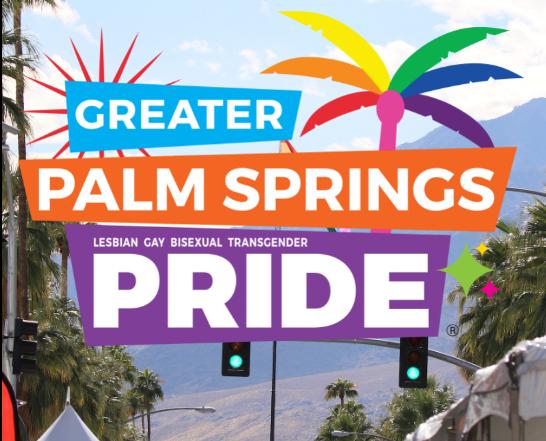 PALM SPRINGS — Palm Springs Pride is finally here! While you enjoy festivities, be sure to stop by the Los Angeles Blade booth for a photo opportunity, ticket giveaways and a copy of our latest issue!
We will also be giving away prizes like tickets to Immersive Van Gogh and shows at Broadways on Hollywood, Pasadena Playhouse, Geffen Playhouse and more. We will be at booth #19 on Museum Way between Museum Drive and Palm Canyon on Sunday, November 7th, from 11–4:30 p.m.
As for the rest of the weekend, there will be something for everyone, including live entertainment, art, history and much more!
Don't forget to tune into KGAY 106.5 Palm Springs to hear Ross Mathews — as seen on RuPaul's Drag Race and The Drew Barrymore Show — host a special Pride month morning show starting Saturday at 10:00 a.m. It will air every Saturday for the rest of November.
Remember that though facial coverings are not required to be worn outdoors at Palm Springs Pride, the city still requires either proof of COVID-19 vaccination or a negative test within the last 72 hours to dine in restaurants or bars. Face coverings will also be required within businesses. More information can be found here.
Here is a guide for the rest of the weekend:
Friday
Palm Springs Pride Coming Out Celebration
When? 5:00–10:00 p.m.
Where? Effen Vodka Main stage
What? It will include performances from Jody Watley, Shannon, Jeanie Tracy, and more!
More information here.
Sharing Our Desert's LGBTQ+ History: An Inaugural Exhibition
When? 10:00 a.m.–5:30 p.m.
Where? Welwood Murray Memorial Library
What? Learn about Palm Springs' LGBTQ+ history.
Additional dates: Saturday 10:00 a.m.-5:30 p.m. and Sunday 12:00–5:30 p.m.
More information here.
Interfaith Pride Kabbalat Shabbat
When? 6:30 p.m.
Where? United Methodist Church or Facebook Live
What? A pluralistic prayer service with a core of Jewish liturgy open to people of all faith communities and beliefs.
More information here.
Saturday
FrontRunners Pride 5K Run & Walk
When? 8:00 a.m.
Where? Old Las Palmas
What? Run or walk through amidst homes of celebrities like Liberace, Mary Martin, Alan Ladd, William Powell, George Randolph Hearst, Kirk Douglas, Lily Tomlin and more.
Registration? $40 with same-day registration will be available from 7:00 a.m. to 7:45 a.m.
More information here.
Palm Springs Pride Street Festival
When? 11:00 a.m.–9:00 p.m.
Where? Downtown Palm Springs
What? Enjoy food, beverages and a diverse array of entertainers.
Saturday performers: Third Eye Blind, Jody Watley, A Flock of Seagulls, The Robyn Party and Shannon. Full line-up here.
Additional dates: Sunday 11:00 a.m.–6:00 p.m.
More information here.
Art of Pride Exhibition
When? 11:00 a.m. to 8:00 p.m.
Where? Belardo Road and Museum Way
What? An exhibit showcasing works by local LGBTQ artists.
More information here.
Girlz Skate Jam
When? 5:00–7:00 p.m.
Where? Palm Springs Skate Park
What? Watch fabulous skaters including Brianna King, Brooklinn Khoury, Eunice Lee, Erin Wolfkiel, Juli Penelope and Allysha Bergado.
Tickets: $15
More information here.
Drag-O-Rama at the Palm Springs Cultural Center
When? 5:00 p.m.
Where? Palm Springs Cultural Center
What? Enjoy a drag extravaganza starring Rosemary Galore.
Tickets: $15 – $25
More information here.
Sunday
Palm Springs Pride Parade
When? 10:00 a.m.
Where? Uptown Design District at Tachevah and Palm Canyon Dr.
What? Cheer on local organizations, activists, marching groups, and themed floats.
More information here.
The LGBTQ Center of the Desert reopens in Palm Springs
The community came out with an overwhelming show of force Sunday to celebrate a moment 20 years in the making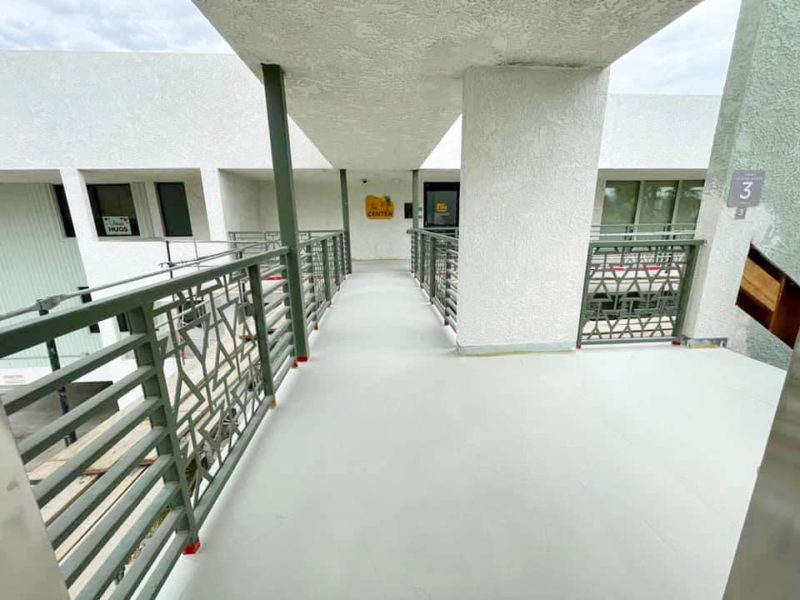 PALM SPRINGS – The LGBTQ Community Center of the Desert, widely referred to as 'The Center,' has reopened after an extensive remodel and rehabilitation of the 10,000 square foot McDonald/Wright building along North Palm Canyon Drive.
After opening remarks and a ceremonial ribbon cutting by staff and leadership of The Center, who were joined by city officials, audience members were invited on tours of the newly remodeled facilities, which now consist of the entire building. Construction was started in April 2020. The first clients will be welcomed next month, the Palm Springs Post reported.
The Palm Springs Post has pictures of the event here.
Palm Springs police release suspect's photos in gay executive's attack
At this time, there is no reported information or evidence to suggest a hate crime occurred Palm Springs Police said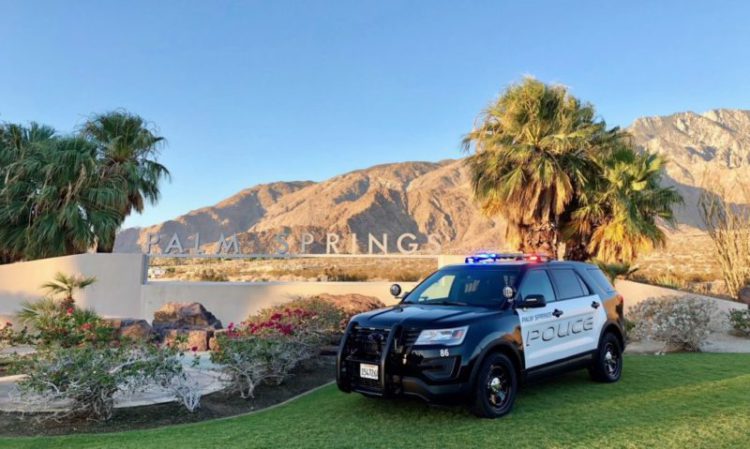 PALM SPRINGS – Investigators have released photos of two suspects wanted for questioning in the altercation that left a Glendale marketing and advertising executive in critical condition at the Desert Regional Hospital Centre.
The Palm Springs Police Department also acknowledged that because the victim identified on social media as Justin Wicker is gay, this caused rumors to spread that this was a hate crime attack, however, PSPD detectives do not believe at this time that it is a hate crime.
"We have seen social media rumors indicating this incident was a targeted hate crime. At this time, there is no reported information or evidence to suggest a hate crime occurred," PSPD officials said in a media statement.
Patrol units were dispatched to the 400 block of E. Arenas Rd. on Friday, July 9 at approximately 1:42 a.m regarding a victim of a battery. Officers learned that the victim and a friend were walking from a local bar on E. Arenas Rd. and engaged in conversation with another male.
The victim told the male, who was black, that he resembled the actor "Eddie Murphy." It was reported that the male became angry at this comment and a physical confrontation occurred. The male began chasing the victim. While running away, the victim slipped and struck his head on the ground. The subject chasing the victim left the area with another man. The two suspects were seen fleeing the scene in a black convertible type vehicle.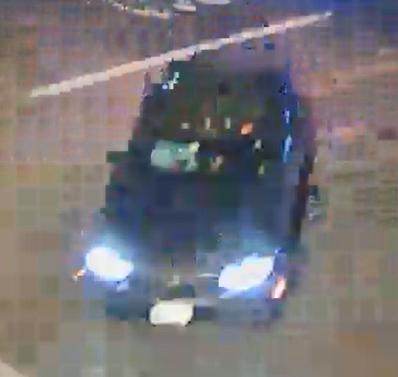 One of the suspects is described as a black male adult, approximately 5 feet, 8 inches tall. He was wearing a light blue button up shirt, and white shorts.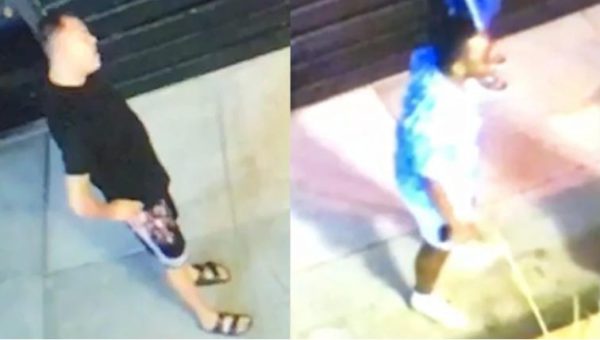 Investigators are working to identify the two men involved in the attack.
Police are asking for anyone who may have more information, knows either of the two men involved, or may have taken pictures of the men as they fled the area to immediately call Detective Escallada at 760-323-8129 or report any information you have anonymously to Crime Stoppers at 760-341-7867.