Palm Springs police release suspect's photos in gay executive's attack
At this time, there is no reported information or evidence to suggest a hate crime occurred Palm Springs Police said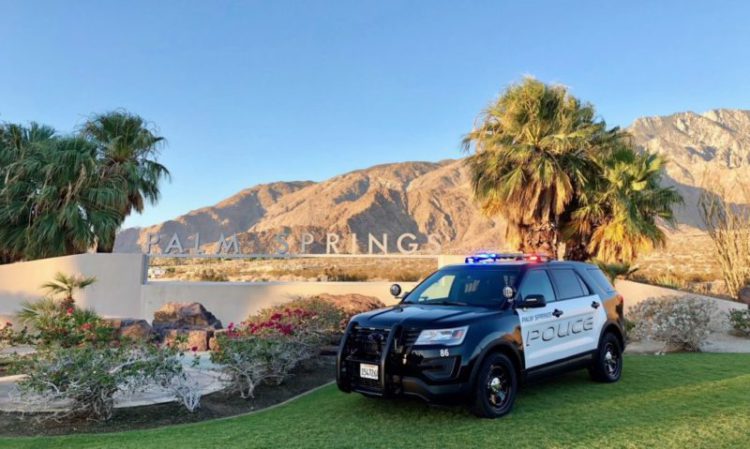 PALM SPRINGS – Investigators have released photos of two suspects wanted for questioning in the altercation that left a Glendale marketing and advertising executive in critical condition at the Desert Regional Hospital Centre.
The Palm Springs Police Department also acknowledged that because the victim identified on social media as Justin Wicker is gay, this caused rumors to spread that this was a hate crime attack, however, PSPD detectives do not believe at this time that it is a hate crime.
"We have seen social media rumors indicating this incident was a targeted hate crime. At this time, there is no reported information or evidence to suggest a hate crime occurred," PSPD officials said in a media statement.
Patrol units were dispatched to the 400 block of E. Arenas Rd. on Friday, July 9 at approximately 1:42 a.m regarding a victim of a battery. Officers learned that the victim and a friend were walking from a local bar on E. Arenas Rd. and engaged in conversation with another male.
The victim told the male, who was black, that he resembled the actor "Eddie Murphy." It was reported that the male became angry at this comment and a physical confrontation occurred. The male began chasing the victim. While running away, the victim slipped and struck his head on the ground. The subject chasing the victim left the area with another man. The two suspects were seen fleeing the scene in a black convertible type vehicle.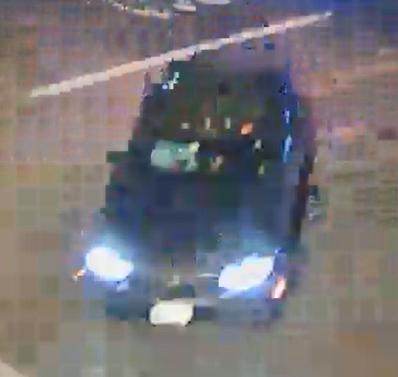 One of the suspects is described as a black male adult, approximately 5 feet, 8 inches tall. He was wearing a light blue button up shirt, and white shorts.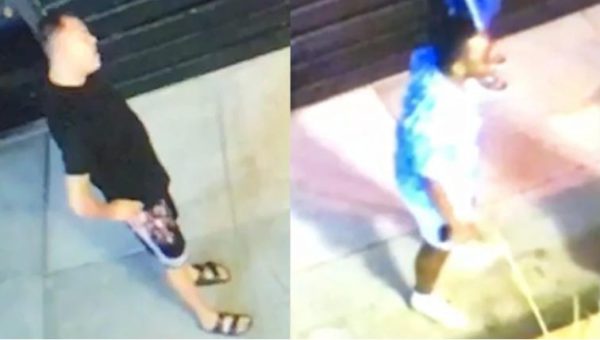 Investigators are working to identify the two men involved in the attack.
Police are asking for anyone who may have more information, knows either of the two men involved, or may have taken pictures of the men as they fled the area to immediately call Detective Escallada at 760-323-8129 or report any information you have anonymously to Crime Stoppers at 760-341-7867.
Longtime LGBTQ+ journalist & editor Thomas Senzee dies at 54
Thomas Senzee was a California native whose award winning career spanned nearly thirty years in media with focus on the LGBTQ+ community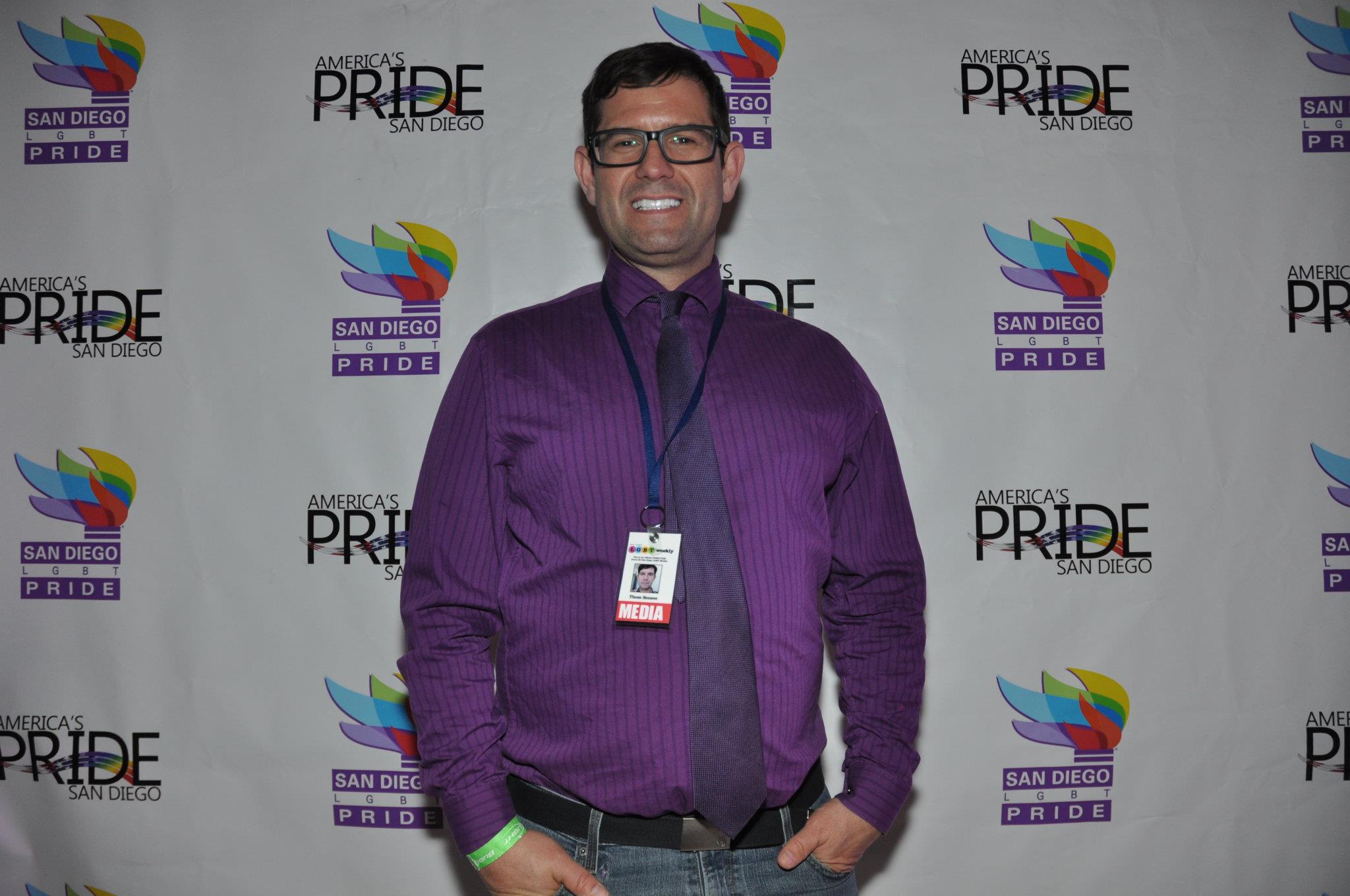 PALM SPRINGS – The former Editor-In-Chief of the San Diego LGBT Weekly webzine and frequent contributor to The San Diego Reader, an alternative press newspaper, has died at age 54.
Thomas Senzee, a California native whose award winning career spanned nearly thirty years in media, writing for outlets including The Huffington Post, The Advocate/OUT, The Fight Magazine, The Washington Blade, The Los Angeles Business Journal and other publications, was found deceased on Thursday, March 24, 2022, in Palm Springs.
The Coroner's Bureau of the Riverside County Sheriff's Department has listed his death as undetermined pending further investigation by the Coroner's office.
Senzee served on the board of directors of the San Diego Press Club, and was that organization's Professional Development Committee chair. He was also a member of the Society of Professional Journalists, the Los Angeles Press Club and the National Lesbian and Gay Journalists Association.
Will Rodriguez-Kennedy, the chair of the San Diego County Democratic Party and a Civil Service Commissioner with the County of San Diego government paid tribute to Senzee;
"I am saddened to hear about the passing of Thom Senzee the former editor-in-chief of LGBT Weekly. I met Thom a little over a decade ago and worked as one of his reporters and social media director. I learned a lot from him as he took me under his wing and educated me. He was kind, thorough, dedicated to the truth, and he always challenged me to do my best on every story," Rodriguez-Kennedy said adding;
"He was an award winning veteran journalist with over 30 years of experience writing and editing for a number of news organizations and served on the board of directors of the San Diego Press Club. He would check in with me from time to time as the years went on. Rest In Peace, my friend."
Veteran LGBTQ+ correspondent and former editor of The Los Angeles Blade, Karen Ocamb, marked Senzee's passage writing:
"Thom Senzee was indefatigable. He loved the news. He loved journalists reporting the news. And he especially loved LGBTQ reporters and media personalities putting their spin on news about LGBTQ people and the ongoing issue of AIDS. Several times he invited me to sit on panels he created in conjunction with the Los Angeles Press Club. As host, Thom would throw out a question like: 'Have sexual orientation and gender identity become non-issues?' and then let actors Jason Stuart and the late Alexis Arquette and me vie for 'air time' in response. It was a hoot – and informative. And family. We need more folks like Thom Senzee. He will be missed."
Senzee is survived by a brother and two sisters. The family has started a GoFundMe page to defray funeral expenses and would appreciate any donations to help with his funeral/memorial costs.