San Diego LGBT Center marks 50 Years with anniversary gala
Region's largest LGBTQ+ center ushers in new era of dreaming big, fighting hard and loving fiercely at October 14 anniversary gala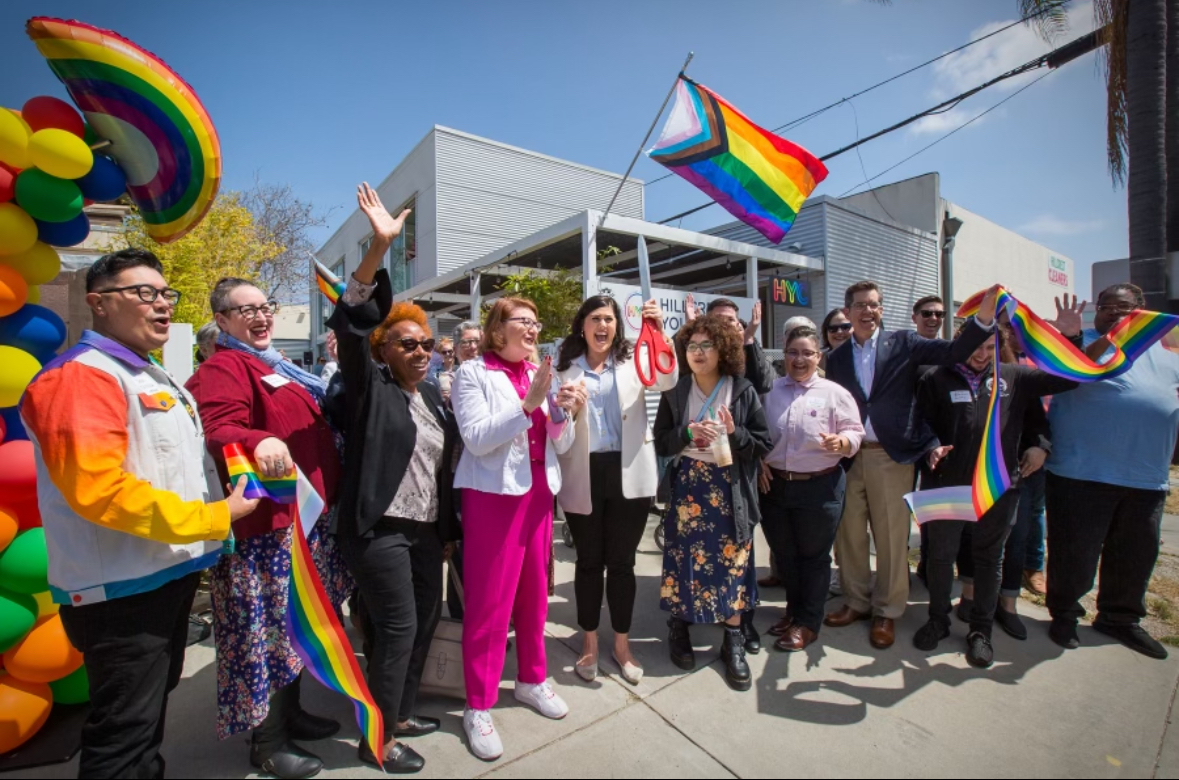 SAN DIEGO, Calif. – The San Diego LGBT Center will celebrate its 50th year with a gala at the Hilton San Diego Bayfront Saturday.
The center's Deputy CEO, Kim Fountain, said she is most proud of the combined $4.2 million in funding the center secured this year for their "Safe STAY" facilities and programs.
The LGBTQ Safe STAY Wellness Center provides up to 21 non-congregate beds and supportive services to unhoused persons ages 18-24 years old in the City of San Diego. LGBTQ-empowering staff and case managers provide access to resources and referrals, with a focus on helping young people connect with more permanent housing opportunities. Additional services include, but are not limited to: meals, peer support, showers, laundry services, and linkages to community resources.
"Approximately 20-40% of unhoused youth are queer," Fountain told The Balde. "There is still a stigma, so you have a lot of parents throwing their kids out of their homes."
Fountain said that LGBTQ+ youth are also seven times more likely to be assaulted on the street when unhoused.
Risk of LGBTQ+ homelessness is further threatened by new outing policies sweeping school districts across California.
"The places where youth are supposed to learn and grow and thrive are becoming places fraught with danger and obstacles," said Fountain. "You are talking about endangering the lives of LGBTQ+ youth."
The celebration this weekend marks 50 years of making an impact on and creating safe spaces for LGBTQ+ people in the San Diego region. The event will include a cocktail reception, dinner, a drag show with DJ Taj Altaji, and live music by Sue Palmer and her Motel Swing Orchestra.
The Gala offers a chance for supporters of the organization to see how, through their support, they and The San Diego LGBT Community Center can join forces to create a world where everyone belongs and thrives, regardless of background, sexuality, or gender identity.
WHERE & WHEN:
Saturday, October 14, 2023
5-6 p.m. – Guests arrive; media window
6 p.m. – Cocktail reception on the terrace
7 p.m. – Dinner & program
Hilton San Diego Bayfront
Indigo Ballroom + Terrace
1 Park Blvd, San Diego, CA 92101
San Diego to open 45 bed LGBTQ youth homeless shelter
Snell from the Housing Commission said they hope to have those two interim locations up and running within the next 60 days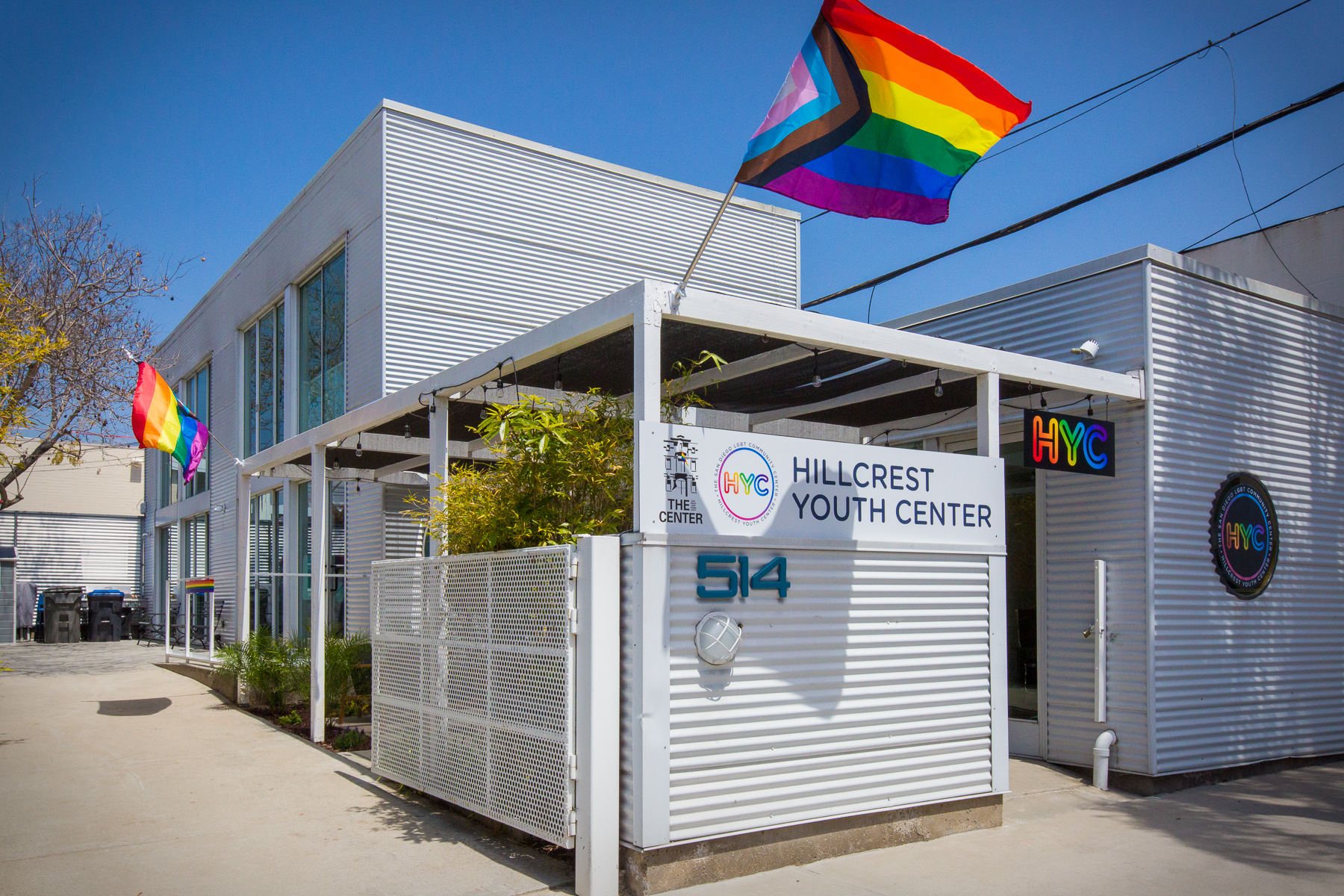 SAN DIEGO – The San Diego Housing Commission has awarded a contract to San Diego's LGBT Center to operate an LGBTQ+ youth shelter for young people who are experiencing homelessness.
"It's a first for our city. We're very, very excited," Casey Snell, VP of Admin. Homeless Initiatives San Diego Housing Commission told KGTV ABC News 10 reporter Ryan Hill. "We know that LGBTQ+ experience homeless many at a rate almost 40 percent higher than their non-LGBTQ+ plus peer. So, it's extremely critical we target services for this population."
According to Snell,  $1.5 million for the new shelter was allocated in the city's 2023 budget. While a search has been launched to find a permanent location for the 45 bed facility, Snell tells ABC 10 that two interim locations in Clairemont and Point Loma will have 21 beds.
Victor Esquivel, the Director of Housing & Youth Homeless Services for the LGBT Center noted "Oftentimes, when it comes to LGTBQ+ youth, they have been rejected by their own families. These types of programs are a real lifeline, right? They instill that hope in them, and we're going to be excited to see them on that first night when they come to us."
With homophobia, bullying, harassment, and extremist hate on the rise, both from the government and civilians alike, queer youth of today are facing a torrent of obstacles leading to a devastating increase in mental health crises.
Even more devastating is the number of queer youth who are facing these challenges while homeless. Kicked out of their homes and living on park benches and truck stops, these kids face a terrifying reality of discrimination, isolation, and violence. 
LGBTQ youth are overrepresented among young people experiencing homelessness and housing instability in the United States. This elevated risk of homelessness and housing instability has detrimental effects on LGBTQ youths' mental health.
A research report released in February 2022 by the Trevor Project revealed that 28% of LGBTQ+ youth reported experiencing homelessness or housing instability at some point in their lives — and those who did had two to four times the odds of reporting depression, anxiety, self-harm, considering suicide, and attempting suicide compared to those with stable housing.
In Los Angeles, Lisa Phillips, Director of Youth Services at the Los Angeles LGBT Center, said: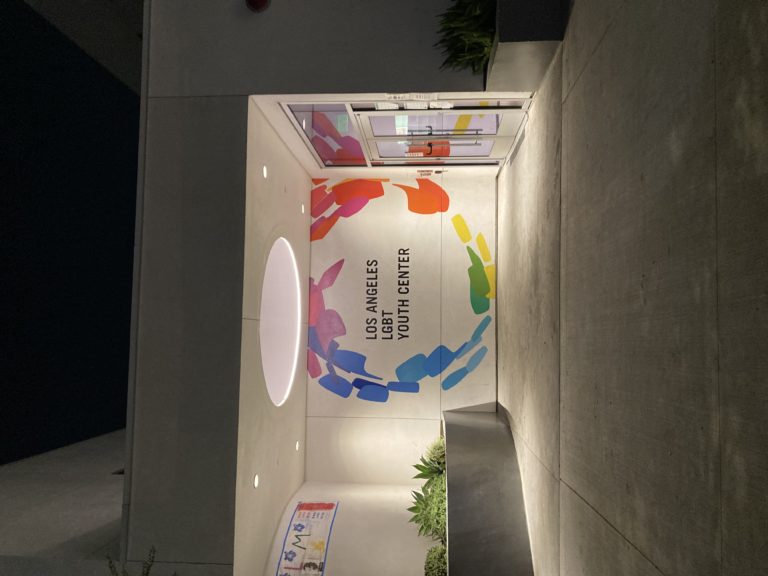 "The Los Angeles LGBT Center has always had a high demand for youth-oriented services, including emergency, transitional, and permanent housing—and we have not seen that demand falter. Unfortunately, as political attacks on our community escalate throughout all corners of the United States, we also don't expect to see that demand go down anytime soon.
We understand that, like any other issue affecting the LGBTQ+ community, a holistic approach that caters to the dignity of the individual is urgent and necessary. That's why the Center doesn't just offer a place to sleep but also provides health and mental health care, substance use and recovery efforts, legal services, housing and job navigation, and, most importantly, community. We do not take our responsibility to LGBTQ+ youth lightly, and we are always proud to be leaders in the fight for a more equitable world for queer and trans people."
True Colors United, a national initiative co-founded over a decade ago by Cyndi Lauper, Lisa Barbaris, Jonny Podell, and Gregory Lewis, reported that according to a recent study from Chapin Hall at the University of Chicago, LGBTQ young people are 120% more likely to experience homelessness than non-LGBTQ youth.
"Right off the bat, these young people are presented with an uneven playing field. True Colors United is working to level that field so that LGBTQ youth are no more likely to experience homelessness than anyone else. We've seen this higher risk reflected in our own research. It's estimated that about 7% of youth in the United States are LGBTQ, while 40% of youth experiencing homelessness are LGBTQ."
Snell from the Housing Commission told ABC 10 they hope to have those two interim locations up and running within the next 60 days.