Evan Wolfson habla sobre libertad religiosa, matrimonio igualitario
The Los Angeles Blade's first Spanish language article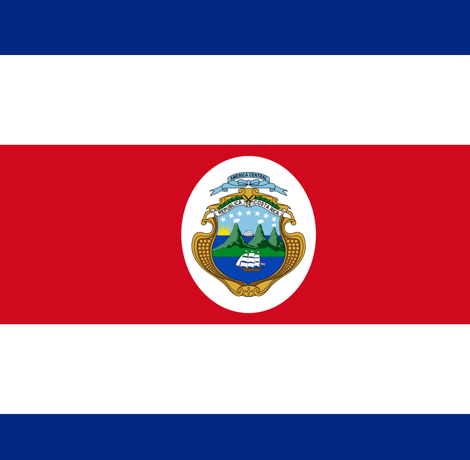 Nota del editor: Esta nota fue traducida al español por Alejandro Piercy.
SAN JOSÉ, Costa Rica — El fundador de Freedom to Marry dice que los esfuerzos de impulsar medidas y litigios anti-LGBT basados en la libertad religiosa no son "nada nuevos."
"Es parte del patrón clásico del avance de los derechos civiles en la historia americana," Evan Wolfson le dijo al Washington Blade el 10 de noviembre durante una entrevista en San José, la capital de Costa Rica.  "Los opositores a la igualdad y la inclusión tratan de bloquear los avances del bloque de los derechos civiles y cuando fallan en bloquearlos, tratan de subvertirlos usando esta táctica de la supuesta libertad religiosa. Esto no es nada nuevo."
"Las personas gays no son las primeras en experimentar esto," agregó. "Las personas trans no son las primeras en experimentar esto. Todavía lo vemos aquí mismo con las mujeres en un esfuerzo para corroer el acceso a los derechos reproductivos en el cuidado de la salud."
Wolfson habló con el Blade menos de un mes antes que la Corte Suprema (de los EEUU) tuviera programado escuchar los argumentos orales en un caso sobre si la Primera Enmienda le permite a Masterpiece Cakeshop en Colorado rehusarse a hornear pasteles de boda para parejas entre personas del mismo sexo, en razón de sus creencias religiosas.
El mes pasado, el Fiscal General de EEUU Jeff Sessions emitió una directriz general que dice que individuos y empresas pueden actuar con base en su libertad religiosa sin miedo a represalias del gobierno.
La ley de libertad religiosa de Misisipí que cuyos críticos aseguran que permite discriminación en contra de personas LGBT en el estado entró en vigor el mes pasado. Una orden ejecutiva sobre libertad religiosa que el presidente Trump firmó en mayo no contenía ninguna referencia LGBT específica.
"Es parte de una lucha en la cual progresamos, pero la oposición no nada más se derrite," dijo Wolfson, quien ha presentado un escrito amicus en el caso Masterpiece. "Tratan de subvertirlo y esta es una técnica muy, muy común que utilizan."
"La libertad religiosa es un escudo, no una espada," agregó. "La libertad religiosa pretende proteger derechos muy importantes de las personas de libertad de culto, de orar y hablar como elijan y tener sus propias canciones dentro de sus templos, pero no es una espada para llevar al mercado y decir quiero todos los beneficios de participar en la esfera pública, pero no voy a seguir la ley, quiero una licencia para discriminar y sí, soy una empresa que pone un rótulo afuera que dice que está abierta al público, pero no voy a estar abierta al público."
Wolfson le dijo al Blade que las personas y las cortes de Estados Unidos "han rechazado" este argumento "una y otra vez."
"Aunque estamos en una especie de momento político disfuncional donde la oposición es más feroz de lo que en realidad es representativo del pueblo estadounidense, aún así estoy confiado que vamos a hacer retroceder estos ataques," dijo. "No vamos a ganar todas las batallas, pero sí vamos a hacer retroceder estos ataques porque el pueblo estadounidense comprende esto como una gran amenaza a la democracia, ya que si cada quien se vuelve ley en sí mismo y puede simplemente decir 'no quiero' como defensa contra una ley sobre derechos civiles, abre una caja de pandora que asesta perjuicio real en personas reales, pero que además socava el estado de derecho y la cohesión misma de nuestra democracia y por todas estas razones creo que venceremos."
'Tenemos que aprender mutuamente'
Wolfson conversó con el Blade en el Congreso de Matrimonio Civil Igualitario, el cual fue el primero en su especie en América Latina y que estuvo enfocado exclusivamente en el derecho al matrimonio para parejas entre personas del mismo sexo.
Herman Duarte de Fundación Igualitos, un grupo de defensores del matrimonio igualitario basado en Costa Rica, organizó la conferencia junto con HduarteLex, su firma legal la cual lucha en contra de la discriminación por orientación sexual. Dos grupos de abogacía costarricenses — Acceder y Asociación Costarricense de Derecho Internacional — fueron coanfitriones del evento que atrajo más de 100 activistas provenientes de todo hemisferio occidental.
"Estamos aquí para aprender mutuamente," dijo Wolfson.
En 2015 Wolfson presentó un testimonio a favor de los derechos maritales de las parejas entre personas del mismo sexo ante la Corte Constitucional de Colombia.
Ha presentado un escrito ante la Corte Suprema de Panamá a favor de la parte actora en un caso de matrimonio entre personas del mismo sexo. Wolfson además trabaja con dos grupos de abogacía LGBT Chilenos — Movimiento de Integración y Liberación Homosexual y Fundación Iguales — que trabajan para impulsar el asunto en el país.
"En ninguno de estos países … lo estoy manejando todo", le dijo al Blade. Estoy aconsejando y compartiendo y tratando de ayudar y alentar y darle a las personas la experiencia y los elementos que puedan adoptar."
En 2016, Wolfson se reunió con defensores en Cuba que promueven el derecho al matrimonio para parejas entre personas del mismo sexo en el país. También se ha reunido con activistas, dirigentes de empresas y oficiales de gobierno en Suiza, Austria, Alemania, Japón, Sudáfrica y otros países desde el 2015 cuando la Corte Suprema de los EEUU emitió su sentencia hito en el caso Obergefell.
Wolfson señaló que 1,100 millones de personas al rededor del mundo habitan en jurisdicciones donde parejas entre personas del mismo sexo pueden casarse legalmente. Conversó con el Blade a menos de dos semanas antes que oficiales australianos anunciaran que la mayoría de votantes que participaron de un plebiscito no vinculante sobre si los gays y lesbianas deberían poder casarse dijo que "sí."
"Esto refuta los alegatos de la oposición de que cosas malas van a suceder," dijo Wolfson, refiriéndose al creciente número de jurisdicciones que permiten el matrimonio igualitario. "Esto es parte importante del caso que tenemos que presentarle a la corte de la opinión pública, así como en las cortes de derecho en estos países. Pero también suministra esta montaña de experiencia y evidencia que puede traerse a las discusiones, ya sea con el público o con quienes toman las decisiones. Esta no es una nueva pregunta."
"No estamos en los Estados Unidos en 1972. Estamos en Costa Rica en 2017," señalando que el 70 por ciento de la población total de América Latina viven en jurisdicciones que han extendido el derecho al matrimonio para las parejas entre personas del mismo sexo. "Entonces, ¿Por qué no deberían tener los pueblos de Costa Rica, o del Perú, o Panamá o sigue la lista lo que todos sus hermanos y hermanas a través del continente — o alrededor del mundo — ya tienen."
Meet the LGBTQ staff working on Biden's re-election campaign
Tolliver, Flores on importance of diversity in government
(Editor's note: This is the second in a three-part series profiling senior LGBTQ staff working on President Biden's re-election campaign. Part one was published last week and Part three will be published next week.)
WILMINGTON, Del. — From the team's headquarters here, the Washington Blade spoke with the Biden-Harris reelection campaign's director of operations, Teresa Tolliver, and Rubi Flores, special assistant to Campaign Manager Julie Chávez Rodríguez.
Tolliver came to the campaign from the Democratic National Committee, having previously worked in the White House Presidential Personnel Office and then at the U.S. Air Force under Undersecretary Gina Ortiz Jones, who was nominated by President Joe Biden to become the first lesbian and first woman of color to serve in the role.
It was at PPO "where I learned more about Gina and then was like, 'I want to work for that person,'" Tolliver said, adding that while she was always interested in national security, the chance to serve in the Pentagon with the Air Force's new lesbian undersecretary was too good to pass up.
Among other responsibilities at PPO, Tolliver said her work included "helping to place high ranking LGBTQ folks in the administration as well as in special assistant roles; everything up and down within the admin," which has made history with the number and seniority of LGBTQ appointees serving across the federal government.
"Whether we're looking at people of color, or whether we're looking at, you know, LGBTQ folks, this is an administration that is now going to be a campaign that we want to look like America," Tolliver said. The approach influences not just hiring practices but also choices over who will be interviewed for which roles and how they will be supported to be as effective as possible.
"We used to joke in PPO that it was a very queer team," she said, with "a lot of LGBTQ folks," so it was "very special for me to work during that time because I actually came out to my family when I was working."
In 2021 on National Coming Out Day, observed each year on Oct. 11, Vice President Kamala Harris arranged a photo with LGBTQ folks serving in the administration (as she has done in subsequent years). "I ended up being dead-center next to her," Tolliver said, "and I was like, 'I should probably tell my parents.'"
Tolliver came out as a lesbian to her family, friends, and colleagues just as she began dating her now-fiancée. She said she considers herself lucky, "being able to work in an environment where I just felt open and comfortable and able to be myself so much that I then decided that it was time to come out."
She and her fiancée were engaged in January, during which time Tolliver was at the DNC, and the couple decided to get married in August of 2024. While it is guaranteed to be a busy time, Tolliver said they wanted to be wed with Biden in office and in New York City, where "we will have a validated marriage" even if same-sex marriage rights are repealed or undermined. "There's always the possibility that we do not win an election," Tolliver noted.
The fight is personal. "We all have these very deeply personal reasons to be here and working here," she said, "whether you're here because you're fighting for LGBTQ rights, or because, you know, abortion is something that you care deeply about, or immigration, or whatever the case may be."
Tolliver contrasted her experiences working for Team Biden — "I feel like half of our wedding is people who I worked with on 2020," as "campaigns give you these lifelong friendships" — with the casual homophobia she encountered at a bridal shop where she worked while in college.
"I remember not being out and my boss saying, 'Oh, never hire a lesbian,' or, 'I could never hire a gay person because [they're] gonna see women changing and everything in their bridal gowns,' and I just remember kind of sinking back into the closet after that," Tolliver said.
Flores, likewise, has encountered prejudice in previous workplaces and found a supportive home on the Biden campaign, as well as a mentor in Chávez Rodríguez who, like Jones, had broken barriers as the "first Latina campaign manager for a major presidential campaign."
At the same time, "I don't talk about my trans identity," Flores said, "because it's just too hard," and instead "the way that I cope, in my life, is to just be exceptional in every other way I can."
"Being Brown and an immigrant and being a trans woman present so many challenges in my life," said Flores, who moved to conservative South Texas from Mexico City at age 10. "I've struggled a lot, being who I am, and especially when you're a kid, you know, it's just impossible."
In the current political environment, where conservatives have fear mongered about the trans community and passed laws restricting their rights, Flores said the challenges are deeper than, for example, ensuring that youth can maintain access to medically necessary gender affirming healthcare — "it's having the space to even imagine oneself as that."
"When a child has no opportunity to imagine themselves as who they really are," Flores said, "that just breaks my heart and and it's unacceptable."
Like many trans women, Flores said she has encountered employment discrimination in the past. "One of the things that, you know, growing up and making the decision, if you can call it that, to transition, is the reality that trans women can't get jobs," she said, adding, "it's something that's just absolutely real."
Flores was on the policy research team at FWD.us, an immigration advocacy organization, when she was approached by the Biden campaign. "I knew it would be a tremendously difficult job," but the primary draw was that "I had the opportunity to contribute to those things getting better and most importantly, in the context that we are in, to not make them worse."
"The kinds of laws and policies that are being implemented by Republican administrations at the state level and that could potentially come into place at the national level if our opponents win absolutely terrify me," Flores said. "They could upend my life."
She continued, "If I was living in some of the states where some of these policies passed, I would have trouble securing care for myself."
The work, therefore, is "being part of an administration and trying to reelect a president that is fighting to protect those rights – it's not only an honor, but it's a responsibility." In terms of her decision to join the campaign, Flores said, "It's not even tangential or something that comes to mind, it's central to why I chose to work here."
In separate interviews, Flores's colleagues agreed with her that the hours are "incredibly long," but "there's a great culture that we have here and just the fact that we're all in it together is huge."
Several also echoed Flores's statement that "there's power in the fact that other people can see LGBTQ folks in our presidential campaign" to reelect a candidate who is working to protect and defend the community's rights.
However, while these spaces have often been restricted for LGBTQ people in general, trans folks have often been wholly excluded from them.
"I'm just generally apprehensive to sound like, 'oh, everything's gonna get better,' when there's just so much work left to be done, specifically in trans issues and trans representation," Flores said.
"I just could have very easily not be here. Not have the job. Not be alive. That's just a possibility for many of us," she said.
Flores also noted the unprecedented level of hostility directed at the trans community recently. "As hard as it was for me to be who I am and look how I look, there wasn't this — I mean, there's always been transphobia, but there wasn't this sort of pervasive thing that automatically categorize[s] a trans identity as everything that's horrible with the world," she said.