Evan Wolfson habla sobre libertad religiosa, matrimonio igualitario
The Los Angeles Blade's first Spanish language article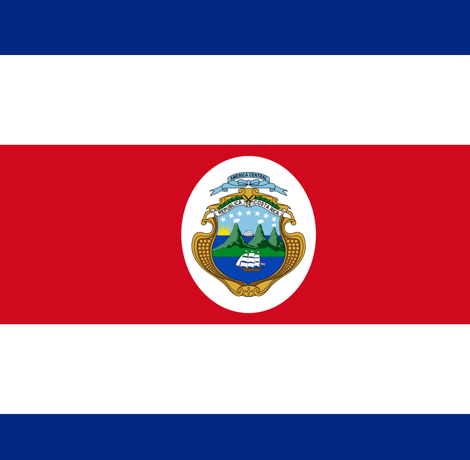 Nota del editor: Esta nota fue traducida al español por Alejandro Piercy.
SAN JOSÉ, Costa Rica — El fundador de Freedom to Marry dice que los esfuerzos de impulsar medidas y litigios anti-LGBT basados en la libertad religiosa no son "nada nuevos."
"Es parte del patrón clásico del avance de los derechos civiles en la historia americana," Evan Wolfson le dijo al Washington Blade el 10 de noviembre durante una entrevista en San José, la capital de Costa Rica.  "Los opositores a la igualdad y la inclusión tratan de bloquear los avances del bloque de los derechos civiles y cuando fallan en bloquearlos, tratan de subvertirlos usando esta táctica de la supuesta libertad religiosa. Esto no es nada nuevo."
"Las personas gays no son las primeras en experimentar esto," agregó. "Las personas trans no son las primeras en experimentar esto. Todavía lo vemos aquí mismo con las mujeres en un esfuerzo para corroer el acceso a los derechos reproductivos en el cuidado de la salud."
Wolfson habló con el Blade menos de un mes antes que la Corte Suprema (de los EEUU) tuviera programado escuchar los argumentos orales en un caso sobre si la Primera Enmienda le permite a Masterpiece Cakeshop en Colorado rehusarse a hornear pasteles de boda para parejas entre personas del mismo sexo, en razón de sus creencias religiosas.
El mes pasado, el Fiscal General de EEUU Jeff Sessions emitió una directriz general que dice que individuos y empresas pueden actuar con base en su libertad religiosa sin miedo a represalias del gobierno.
La ley de libertad religiosa de Misisipí que cuyos críticos aseguran que permite discriminación en contra de personas LGBT en el estado entró en vigor el mes pasado. Una orden ejecutiva sobre libertad religiosa que el presidente Trump firmó en mayo no contenía ninguna referencia LGBT específica.
"Es parte de una lucha en la cual progresamos, pero la oposición no nada más se derrite," dijo Wolfson, quien ha presentado un escrito amicus en el caso Masterpiece. "Tratan de subvertirlo y esta es una técnica muy, muy común que utilizan."
"La libertad religiosa es un escudo, no una espada," agregó. "La libertad religiosa pretende proteger derechos muy importantes de las personas de libertad de culto, de orar y hablar como elijan y tener sus propias canciones dentro de sus templos, pero no es una espada para llevar al mercado y decir quiero todos los beneficios de participar en la esfera pública, pero no voy a seguir la ley, quiero una licencia para discriminar y sí, soy una empresa que pone un rótulo afuera que dice que está abierta al público, pero no voy a estar abierta al público."
Wolfson le dijo al Blade que las personas y las cortes de Estados Unidos "han rechazado" este argumento "una y otra vez."
"Aunque estamos en una especie de momento político disfuncional donde la oposición es más feroz de lo que en realidad es representativo del pueblo estadounidense, aún así estoy confiado que vamos a hacer retroceder estos ataques," dijo. "No vamos a ganar todas las batallas, pero sí vamos a hacer retroceder estos ataques porque el pueblo estadounidense comprende esto como una gran amenaza a la democracia, ya que si cada quien se vuelve ley en sí mismo y puede simplemente decir 'no quiero' como defensa contra una ley sobre derechos civiles, abre una caja de pandora que asesta perjuicio real en personas reales, pero que además socava el estado de derecho y la cohesión misma de nuestra democracia y por todas estas razones creo que venceremos."
'Tenemos que aprender mutuamente'
Wolfson conversó con el Blade en el Congreso de Matrimonio Civil Igualitario, el cual fue el primero en su especie en América Latina y que estuvo enfocado exclusivamente en el derecho al matrimonio para parejas entre personas del mismo sexo.
Herman Duarte de Fundación Igualitos, un grupo de defensores del matrimonio igualitario basado en Costa Rica, organizó la conferencia junto con HduarteLex, su firma legal la cual lucha en contra de la discriminación por orientación sexual. Dos grupos de abogacía costarricenses — Acceder y Asociación Costarricense de Derecho Internacional — fueron coanfitriones del evento que atrajo más de 100 activistas provenientes de todo hemisferio occidental.
"Estamos aquí para aprender mutuamente," dijo Wolfson.
En 2015 Wolfson presentó un testimonio a favor de los derechos maritales de las parejas entre personas del mismo sexo ante la Corte Constitucional de Colombia.
Ha presentado un escrito ante la Corte Suprema de Panamá a favor de la parte actora en un caso de matrimonio entre personas del mismo sexo. Wolfson además trabaja con dos grupos de abogacía LGBT Chilenos — Movimiento de Integración y Liberación Homosexual y Fundación Iguales — que trabajan para impulsar el asunto en el país.
"En ninguno de estos países … lo estoy manejando todo", le dijo al Blade. Estoy aconsejando y compartiendo y tratando de ayudar y alentar y darle a las personas la experiencia y los elementos que puedan adoptar."
En 2016, Wolfson se reunió con defensores en Cuba que promueven el derecho al matrimonio para parejas entre personas del mismo sexo en el país. También se ha reunido con activistas, dirigentes de empresas y oficiales de gobierno en Suiza, Austria, Alemania, Japón, Sudáfrica y otros países desde el 2015 cuando la Corte Suprema de los EEUU emitió su sentencia hito en el caso Obergefell.
Wolfson señaló que 1,100 millones de personas al rededor del mundo habitan en jurisdicciones donde parejas entre personas del mismo sexo pueden casarse legalmente. Conversó con el Blade a menos de dos semanas antes que oficiales australianos anunciaran que la mayoría de votantes que participaron de un plebiscito no vinculante sobre si los gays y lesbianas deberían poder casarse dijo que "sí."
"Esto refuta los alegatos de la oposición de que cosas malas van a suceder," dijo Wolfson, refiriéndose al creciente número de jurisdicciones que permiten el matrimonio igualitario. "Esto es parte importante del caso que tenemos que presentarle a la corte de la opinión pública, así como en las cortes de derecho en estos países. Pero también suministra esta montaña de experiencia y evidencia que puede traerse a las discusiones, ya sea con el público o con quienes toman las decisiones. Esta no es una nueva pregunta."
"No estamos en los Estados Unidos en 1972. Estamos en Costa Rica en 2017," señalando que el 70 por ciento de la población total de América Latina viven en jurisdicciones que han extendido el derecho al matrimonio para las parejas entre personas del mismo sexo. "Entonces, ¿Por qué no deberían tener los pueblos de Costa Rica, o del Perú, o Panamá o sigue la lista lo que todos sus hermanos y hermanas a través del continente — o alrededor del mundo — ya tienen."
Pennsylvania Republicans advocating broader 'Don't Say Gay' law
"The intent of these bills seems to be to wipe out any discussion and pretend that [LGBTQ people] don't exist"
HARRISBURG – A conservative self described 'Christian Mom' Republican lawmaker along with other members of her party championed a anti-LGBTQ 'parental rights bill' Tuesday during a rally at the Pennsylvania State Capitol building.
State Rep. Stephanie Borowicz (R-Centre/Clinton) along with Republican Cumberland County Rep. Barbara Gleim as co-sponsor introduced House Bill 2813, Bororwicz telling rally attendees that the measure is set to guarantee parental oversight and control over the availability of school materials that she portrayed as increasingly obscene.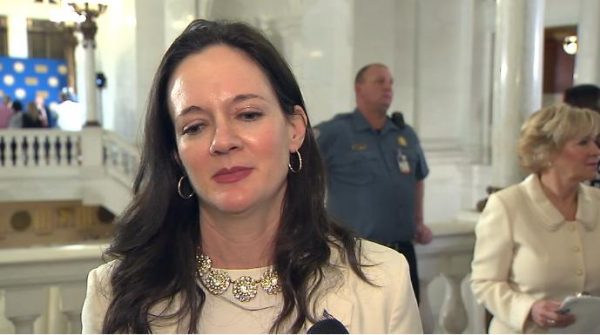 "Many of the mothers joining us today in the state Capitol Rotunda have discovered sexually explicit content and pornographic images in children's books in school libraries," Borowicz said. "Passage of my (bill) will fundamentally guarantee that our children can remain children by allowing parents to vigilantly protect their innocence for as long as possible."
"This is a bill to protect our children from gender ideology and sexual orientation being taught in our schools," Borowicz added.
Critics of the measure labeled it another Republican "don't say gay" law effort, arguing the language goes even farther than the controversial Florida legislation which inspired it.
"It is patterned after the Florida bill, but mine goes further," Borowicz acknowledged.
Pennsylvania Patriot News reported that the key part of the bill states that any public or charter school "may not offer instruction on sexual orientation or gender identity to a student in kindergarten through fifth grade."
Florida's bill, which became law earlier this year, contains nearly identical language, but applies it only through third grade. Borowicz made it clear Tuesday that her desire would be to extend the prohibition all the way through high school, even though the current text of her bill goes only through grade five.
"It really needs to be protected up through 12th grade, we need to go all the way," she told reporters, voicing support for the similar Senate Bill 1278, which would allow schools to be sued for material that is "not age-appropriate or developmentally appropriate" at any grade level.
"This will really add to the existing targeting and bullying of LGBTQ kids in schools," said Sharon Ward, senior policy advisor for the Education Law Center of Pennsylvania. "The intent of these bills seems to be to wipe out any discussion and pretend that [LGBTQ people] don't exist."
Victor Madrigal-Borloz, a Harvard Law school researcher who authored an independent United Nations Human Rights Council study titled; " "Violence and Discrimination based on Sexual Orientation and Gender Identity," in his research noted "The adoption of comprehensive sexuality education inclusive of sexual orientation and gender identity can significantly reduce physical and psychological health risks for LGBT and gender-diverse youth."
Far-right influencers are creating new barriers to trans health care
Right-wing media's campaign against children's hospitals is making it harder for trans people to access lifesaving medical care


By Ari Drennen | WASHINGTON – Just days after the FBI arrested a suspect in the bomb threat against Boston Children's Hospital, Libs of Tik Tok and The Daily Wire's Matt Walsh resumed their campaign against children's hospitals that provide lifesaving care to trans people, directing followers' attention this time to Akron Children's Hospital and Vanderbilt Children's Hospital.
Right-wing media have established a playbook for inundating hospitals with harassment and forcing them to delete information intended for trans patients from their websites — thus creating yet another barrier for trans people seeking medical care. 
Libs of TikTok first targeted Boston Children's Hospital on August 11, sharing a video about gender-affirming hysterectomies with an incendiary caption claiming that the procedure was available to "young girls." The hospital was forced to quickly delete the video, but the narrative had been set in right-wing media, and criticism of the hospital intensified.
On August 15, Walsh made the false and incendiary claim that children's hospitals across the country were "butchering, mutilating, and sterilizing their young patients." These attacks were followed by violent threats including threats to "execute" doctors and at least one bomb threat against Boston Children's Hospital.
FBI's Joseph Bonavolonta: BCH "has received dozens of hoax threats, including harassing phone calls and emails, individual threats, and threats of mass-casualty attacks. This behavior is nothing short of reprehensible, and it needs to stop now." pic.twitter.com/kSBqHpUYNB

— Ari Drennen (@AriDrennen) September 15, 2022
Members of the right-wing media initially dismissed the threats, with Infowars' Owen Shroyer calling it a "false flag," Chaya Raichik, who runs Libs of TikTok, asserting it was "probably a left-wing person trying to get me suspended," and Walsh suggesting that it could be a left-wing hoax. It apparently was not. On September 15, the FBI announced the arrest of a suspect who allegedly called hospital operators from her personal cell phone, calling them "sickos," saying that a bomb was on the way, and demanding that everyone evacuate.
By September 18, Libs of TikTok had returned to the campaign against children's hospitals that provide gender-affirming care, posting a tweet disclosing that Akron Children's provides puberty blockers and cross-sex hormones before misleadingly noting that the hospital treats patients as young as 7.
On September 20, Walsh made similar claims about Vanderbilt Children's Hospital, saying it makes "lots of 'services' available to children, including chemical castration."
Misinformation about treatments is rife on social media and in the right wing media, but 7-year-olds do not receive cross-sex hormones and are given puberty blockers only if another underlying disorder is causing precocious puberty. Cross-sex hormones are safe, studied, and effective treatments for gender dysphoria that dramatically reduce symptoms of depression and anxiety in trans people.
Information about where to seek out medical care is vital for trans people. Nearly half of all trans people report experiencing mistreatment from medical providers, including verbal or physical abuse. According to a 2016 study, the biggest obstacle to obtaining safe and effective health care for trans people is a lack of knowledge by medical providers.
The removal of public information intended for patients in the face of a vicious hate campaign creates a new barrier. In addition to Boston Children's and Akron Children's, Children's National in Washington, D.C., and Vanderbilt Children's in Nashville, Tennessee, have recently been forced to remove information for trans patients. Lurie Children's hospital in Chicago canceled in-person meetings of a support group for trans youth because of security risks.
It's not just Boston Children's Hospital. In August, Libs of Tiktok and Matt Walsh went after Lurie Children's Hospital in Chicago. Today, families were notified that a support group for trans youth cancelled due to threats and harassment. pic.twitter.com/RbXG9wKSms

— Alejandra Caraballo (@Esqueer_) September 15, 2022
Without resistance, the barriers to effective care for trans people could grow further. According to freelance journalist Sydney Bauer, multiple medical providers have said that their worry is that these tactics will lead hospitals to drop gender-affirming care, shifting coverage to private clinics with less resources that could then be endlessly picketed and threatened — exactly the tactic that the right has used against abortion providers. Despite this, or perhaps because of it, Raichik has targeted multiple hospitals this year. After earning a weeklong suspension for violating Twitter's policies prohibiting hateful conduct, Raichik only vowed to double down. "We are not just reporting on this," said Walsh in a tweet. "We are going to put a stop to it."
Among the items posted by Libs of Tik Tok about Akron Children's Hospital is an article with a photo of a 13-year-old girl. Her hair is long and blonde and she's posed, smiling, next to a horse. They're sharing a blanket — red, with a white snowflake pattern. The article says that this teenager knew from age 3 that she was transgender, and that with the help of the providers at Akron Children's, she was able to become her true self.
She's a cheerleader. She rides horses. She says that she didn't want to develop facial hair or for her voice to deepen. This is a story familiar to many trans people. A 2022 study from Stanford Medicine showed that trans people who accessed gender-affirming care as teenagers were less likely to experience major mental or substance abuse disorders than those who were denied care or forced to wait until adulthood.
But for Chaya Raichik, this is a horror story, and her 1.3 million followers flooded the article with hate, misgendering the trans girl and calling her "Buffalo Bill in the making," a reference to the serial killer from the 1991 horror film The Silence of the Lambs. The article from Akron Children's closes with a line from that teenager: "If you're transgender, show it. Tell people," she said. "It will help other transgender people feel not so alone." The article has since been deleted.
*******************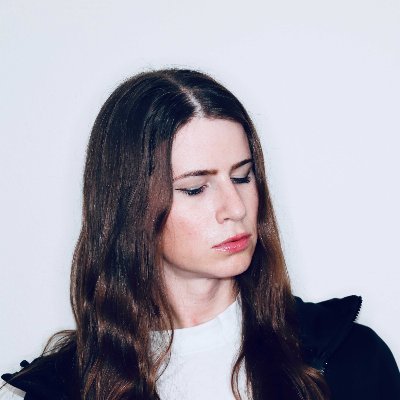 Ari Drennen is the LGBTQ program director for Media Matters, where she has worked since January 2022. She has a bachelors degree in political science and economics from Middlebury College. Previously she worked at the Center for American Progress and the League of Conservation Voters
*******************
The preceding article was previously published by Media Matters for America and is republished by permission.
LGBTQs- reclaim patriotism in the Midterms or lose everything
We must seize our own power & help Democrats win so we have a chance to secure our fundamental Constitutional rights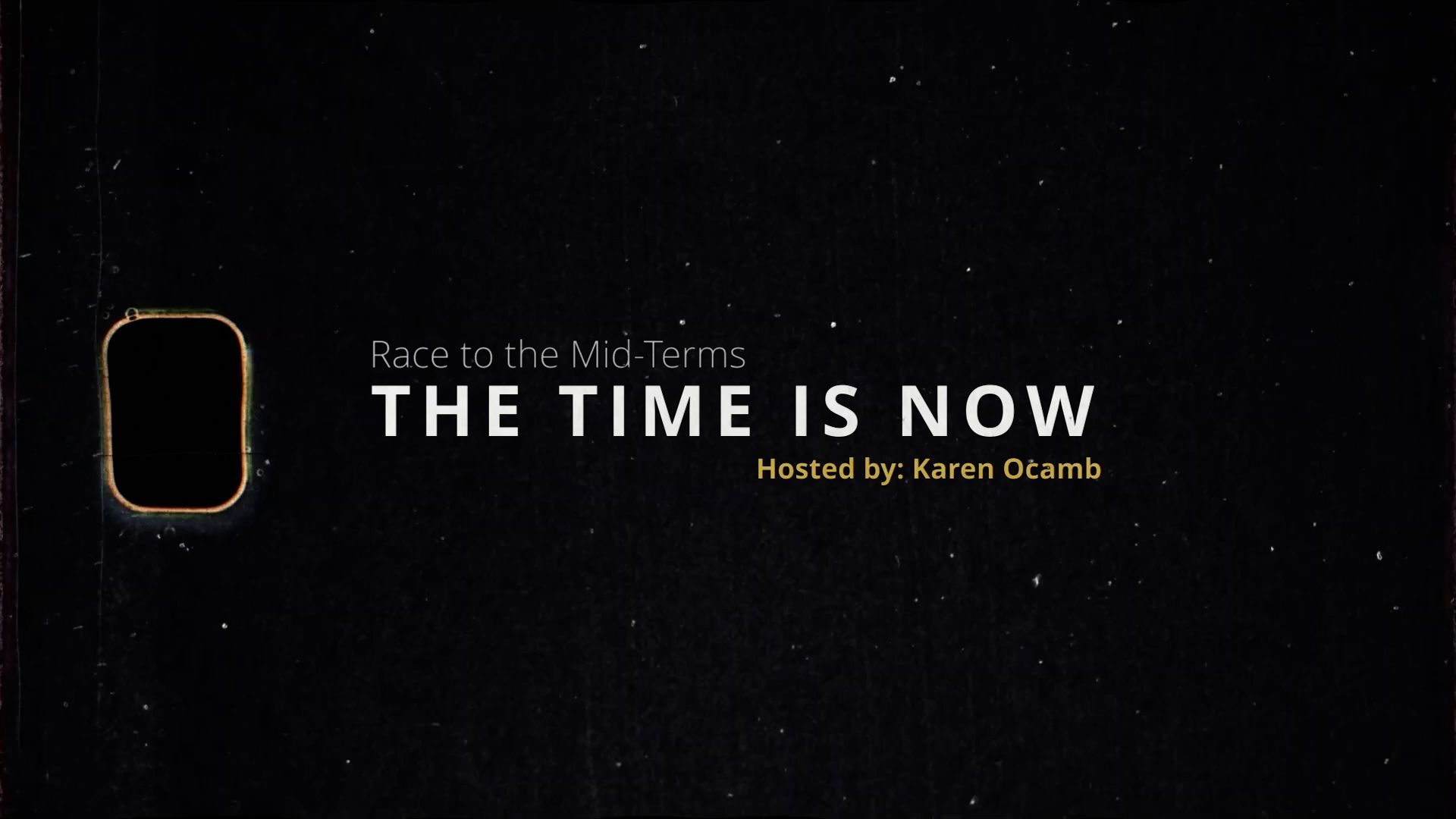 By Karen Ocamb | WEST HOLLYWOOD – LGBTQ+ people – this is not a drill. Be afraid. Be very afraid of what will happen if MAGA Republicans win enough seats in Congress during the Nov. 8 midterm elections to not only block President Biden's democratic agenda but fulfill their cruel Trumpian fantasies of what America should look like under Christian National white supremacy.
Already Trump Supreme Court justices have indicated that overturning Roe v Wade is just the beginning. MAGA Republicans want government control over decisions by women, transgender and nonbinary people regarding their own identity and bodily autonomy and they want the recriminalization of homosexuality, starting with striking down the fundamental right to marriage equality. 
For people of color, MAGA Republicans have gone way beyond curtailing voting rights. Now just stepping out the door takes courage. This was published by Statista Research Department on Sep 12: "Sadly, the trend of fatal police shootings in the United States seems to only be increasing, with a total 730 civilians having been shot, 71 of whom were Black, as of September 8, 2022. In 2021, there were 1,055 fatal police shootings, and in 2020 there were 1,020 fatal shootings." The rate of fatal police shootings among Black Americans was much higher than that for any other ethnicity as of September 2022.
It is not hyperbolic to say our democracy — the promise of the Declaration of Independence, the very freedom to live authentic lives —  is on the ballot in the upcoming midterm elections as MAGA Republicans seek power for the sake of power alone – not to create a more perfect union. 
The evidence? 2022 is on track to set a record for the number of anti-LGBTQ bills introduced in state legislatures. NBC News/NBC Out reported: "State lawmakers have proposed a record 238 bills that would limit the rights of LGBTQ Americans this year — or more than three per day — with about half of them targeting transgender people specifically. Nearly 670 anti-LGBTQ bills have been filed since 2018, according to an NBC News analysis of data from the American Civil Liberties Union and LGBTQ advocacy group Freedom for All Americans, with nearly all of the country's 50 state legislatures all having weighed at least one bill."
MAGA Republican Congressmembers often cite state and local data to propose federal action. Consider Republican Rep. Ken Calvert. According to Bloomberg.com, he supported a Texas lawsuit asking the U.S. Supreme Court to intervene in the 2020 election and he objected to the certification of Biden electors from Arizona and Pennsylvania. Calvert said: "Today I lent my voice to the millions of Americans and my constituents who are deeply concerned by the integrity of the election."
However, after redistricting, Calvert now represents Palm Springs, California which has an all-LGBTQ city council and is considered one of the LGBTQ-ist places on earth. They are probably more concerned that – while Calvert may not have the same violent stripes as the rioters who scaled the walls of the US Capitol on Jan. 6 — he's still an insurrectionist propagandizing Trump's Big Lie about a stolen election.
Enter Will Rollins, a brilliant gay former national security prosecutor who is challenging Calvert for that flip-able CA-41 congressional seat.
Will Rollins is the true patriot here.
"I was a federal prosecutor for five years in the central district of California, specialized in counterterrorism and counterintelligence and helped prosecute some of the people who attacked the Capitol," Rollins tells me for a new limited YouTube series about the midterms. "As those of us in federal law enforcement were responding to that attack, my opponent Ken Calvert, was voting to decertify the election, voted against the commission to even investigate the attack. And then, even after it became clear that five police officers had died as a result of the attack, [he] called for dropping charges against the Capitol rioters. I didn't want to look back on my life and regret not stepping up when our country needed people to challenge those who don't believe in the rule of law and our Constitution, regardless of political party."
Rollins has had a lifelong interest in national security, starting as a junior in high school watching the North Tower of the World Trade Center collapse on Sept. 11, 2001. He wanted to join the military but feared being outed under "Don't Ask, Don't Tell." He wanted to join the CIA as an Arab linguist but was bad at learning the language.
Eventually, Rollins went to Dartmouth, worked in media relations in Gov. Arnold Schwarzenegger's administration, went to Columbia Law School, clerked for a couple of judges, and got hired as an Assistant Attorney at the U.S. Attorney's Office where he got to specialize in national security, including prosecuting a QAnon cultist who tried to attack a hospital ship in the Port of Los Angeles.  
"As those rising threats from domestic extremism cropped up over the last five years, culminating in January 6, it became clear to me that I didn't want to sit on the sidelines," Rollin says.
Also interviewed in "The Time is Now: Racing to the Midterms" is Mark Gonzalez, the out chair of the Los Angeles County Democratic Party – which lists their endorsed candidates, including down-ballot candidates, on their LACDP.org website. Gonzalez talks about how the Trump census caused California to lose a congressional seat on the Eastside of LA – undercounting 100,000 people. He also talks about why it's important for men to stand up for the rights of women who are a major target of MAGA Republicans, along with LGBTQ folks, people of color and migrants.
This is the first time down-ballot races include city races and local propositions that are usually on the ballot in March or June. Gonzalez exhibits his leadership by admitting that LACDP screwed up by endorsing LA County Sheriff Alex Villanueva in his first election. Villanueva recently displayed a very "Trumpian" move by having scores of deputies execute a questionable search warrant in the early hours at the home of out Supervisor Sheila Kuehl.
"We made a mistake," Gonzalez says. "I think what's crucial to that is when we endorsed the current Sheriff, this was historic for us to endorse somebody who was a Democrat over a hundred and something years and that we made a pivotal change to put somebody in who was and is a Democrat and expressed those values in the Democratic Party, unlike the previous sheriff. Unfortunately, though, this particular sheriff — many of our membership, many Democrats across the county, feel that they've been duped…. [Now] he's been on Republican platforms talking about his agenda."
Gonzalez says LACDP now supports Villanueva's challenger, former Long Beach Police Chief Robert Luna and calls for a ballot measure that gives the LA County Board of Supervisors the power and authority to remove a sheriff for violations of public trust.
"Election Day starts the first week of October," he says. "Why is that important? It's the sixth time that every single California registered voter in California will receive a ballot in the mail. That's important because ads are going to ramp up. Folks are going to start to get their ballot in the box and they're going to look at it and they have literally a month to return it." The mail-in ballot must be postmarked by Election Day for it to count.
Despite the stakes, we really haven't seen a big Get Out The Vote push yet. That's what Max Huskins and I are producing this limited YouTube series.
We are tired of letting MAGA Republicans stake a claim to "patriotism" as they carry Confederate flags through the US Capitol, looking to "hang" Vice President Mike Pence and "get" Speaker Nancy Pelosi in order to stop the Constitutional peaceful transfer of power and install their fake prince as President. What the hell? Even in junior high school sports, opposing teams line up and shake hands, no matter who wins or loses the game. 
Max and I are regular people with regular jobs — and we're American patriots, too. That's why we are reaching out to you, to stand up as an individual patriot who also cherishes this country and what it and you can become. We must all work hard to fight the Trumpification of America and save our democracy.
And, as an LGBTQ person, I am tired of always being afraid of making some straight person uncomfortable by my mere existence. I am 72 years old and I do not want to die as an official second-class citizen in this country I love.
We LGBTQs must seize our own power and help Democrats win so we, too, have a chance to secure our fundamental Constitutional right to life, liberty and the pursuit of happiness.
Who is fighting for your LGBTQ+ rights in the midterms?