Third court rules against Trump's transgender military ban
A fourth lawsuit against the ban, filed by Equality California, is pending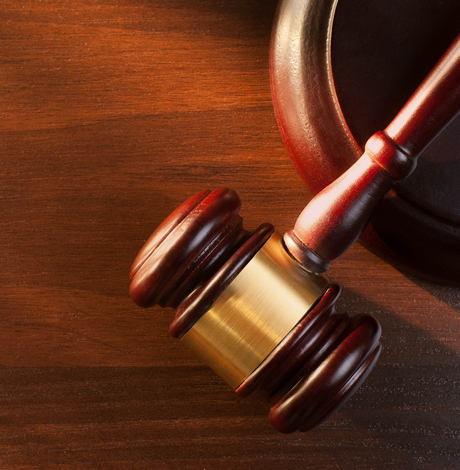 A federal judge in Washington State has become the latest to determine President Trump's ban on transgender people in the armed forces is unconstitutional.
In a 23-page decision, U.S. District Judge Marsha Pechman determined Monday in the case of Karnoski v. Trump the policy likely violates rights to equal protection and substantive due process as well as rights under the First Amendment.
"The court finds that plaintiffs are entitled to a preliminary injunction to preserve the status quo that existed prior to the change in policy announced by President Trump on Twitter and in his presidential memorandum," Pechman writes.
Although Pechman determines the Obama-era policy change allowing transgender military service was methodical, that wasn't the case for Trump because he announced it on Twitter "abruptly and without any evidence of considered reason or deliberation."
As a result of her preliminary injunction, Pechman enjoins the Trump administration "from taking any action relative to transgender individuals that is inconsistent with the status quo that existed prior to President Trump's July 26, 2017 announcement."
Pechman, a Clinton appointee, concludes transgender status is a quasi-suspect classification on the basis that gender is a quasi-suspect classification, and therefore the transgender military ban should be subject to heightened scrutiny.
"Because defendants have failed to demonstrate that the policy prohibiting transgender individuals from serving openly is substantially related to important government interests, it does not survive intermediate scrutiny," Pechman writes.
The lawsuit was filed by Lambda Legal and OutServe-SLDN on behalf of the nine transgender people who either serve or wish to serve in the U.S. armed forces and three organization plaintiffs: Human Rights Campaign, the Seattle-based Gender Justice League and the American Military Partner Association. Washington State also joined as a plaintiff in the case.
Peter Renn, senior attorney for Lambda Legal, said in a statement the court ruling was a victory for transgender people in the military.
"There is no valid reason to deny transgender people the right to serve their country. The court heard that argument, and agreed," Renn said. "Before the president's vicious attack on transgender Americans, transgender service members had been serving openly and proudly in every branch of the U.S. military. Today's ruling allows them to continue to do the job of defending our country while the case continues."
Among the nine plaintiffs in the case is Staff Sergeant Cathrine Schmid, who said in a statement she's "incredibly relieved to know that I can continue to do my job and serve our nation without the additional stress of worrying that I could be discharged as soon as next March."
"Being transgender has no impact on my ability to perform my duties, and I'm grateful that I will be able to continue to serve the people of the United States as this case moves through the courts," Schmid said.
Sarah McBride, national press secretary for the Human Rights Campaign, said in a statement the ruling is "a victory in the fight against Donald Trump and Mike Pence's cruel and animus-fueled policy."
"Allowing this discriminatory ban to take effect would cause serious harm to our national defense and to the thousands of transgender people serving and wishing to serve their country," McBride said.
Although Pechman rules in favor of plaintiffs for most claims, she denies assertions Trump's ban violates the right to procedural due process under the Fifth Amendment on the basis the lawsuit alleges neither a "protectible liberty or property interest" nor a "denial of adequate procedural protections."
Federal judges in D.C. and Baltimore have already issued rulings against Trump's transgender military ban. Pechman is the third judge to determine the policy is unconstitutional. A fourth lawsuit against the ban, filed by Equality California, is pending before federal court in California.
As a result of these rulings, transgender people already in the military can continue to serve without fear of discharge over their gender identity and the Pentagon must begin admitting qualified transgender enlistees beginning Jan. 1.
The Pechman order was handed down on the same day the federal judge refused to stay her order as it pertains to transgender enlistments and the Pentagon announced it would begin accepting qualified transgender recruits at the start of the new year.
Chicago area LGBTQ+ friendly bakery closing after hate campaign
"Closing our doors is the direct result of the horrific attacks, endless harassment, and unrelenting negative misinformation"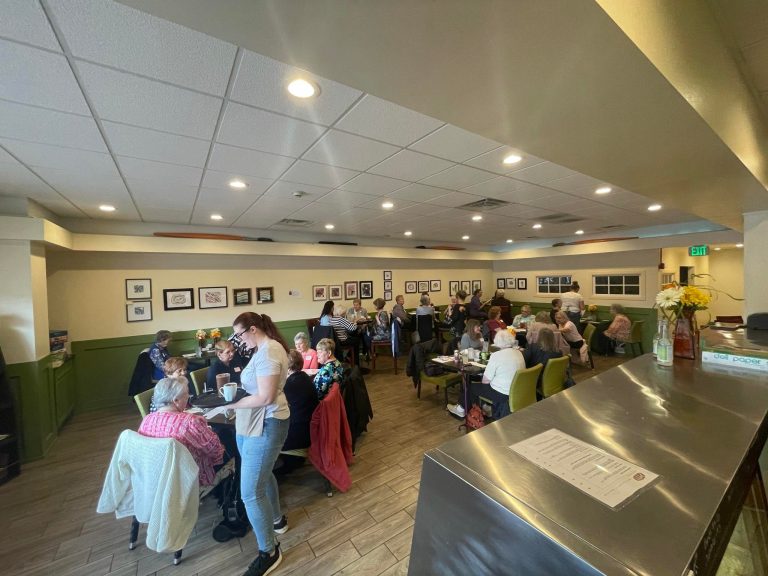 LAKE IN THE HILLS, Il – The owner of UpRising Bakery and Café announced this week on social media that she is permanently closing the doors to her bakery after months of anti-LGBTQ+ stochastic terrorism that had already resulted in a hate crime last July after hosting drag show events and has continued unabated.
Corinna Sac, who opened the bakery in 2021, told media outlets that her shop has drawn criticism from local Proud Boys and other anti-LGBTQ+ groups, has been vandalized and her staff and customers have been harassed.
Sac noted that in recent months after the July incident the online hate-filled harassment and bullying campaign has dramatically increased. In a statement released by her on the shop's social media accounts, Sac wrote: "Closing our doors is the direct result of the horrific attacks, endless harassment, and unrelenting negative misinformation about our establishment in the last eight months. From an award-winning bakery that donates to local organizations and supports diversity and inclusion, we have been rebranded by misinformation as 'gay only' and 'pedophiles.'"
Days after 24-year-old Joseph I. Collins, a local member of the Proud Boys was charged with a hate crime on July 24 for allegedly smashing the establishment's windows and spray-painting hateful messages on the building, the village of Lake in the Hills issued a letter prohibiting UpRising from hosting drag events in the future.
An Illinois police officer told The Los Angeles Blade he suspects conservative officials in Lake in the Hills, frustrated by the controversy over UpRising's drag brunch, decided to enforce an ordinance that had not been enforced in the past. Should they choose to do so selectively, allowing some businesses to host events but not others, he said the scepter of a lawsuit becomes likelier.
Sac noted that the dramatic decrease in sales as a result of the continued harassment which also included protestors and demonstrations at the store as well as the online harassment campaign.
In an interview with local journalist Amie Schaenzer, Sac says that she and her family have been doxxed to include her tax documents posted online and others have slammed her regarding her children, who are 8 and 10 years old, receiving free lunches at school through a state program, which is based on income.
"This has all become increasingly worrisome for us," Sac said. "My kids are not OK with it, they are extremely anxious, they are very scared at home, and it's very stressful for my whole family."
That combined with struggling to keep her business afloat and pay thousand in state taxes led to her announcement this past week to close she told Schaenzer adding that she originally set a March 31 closing date.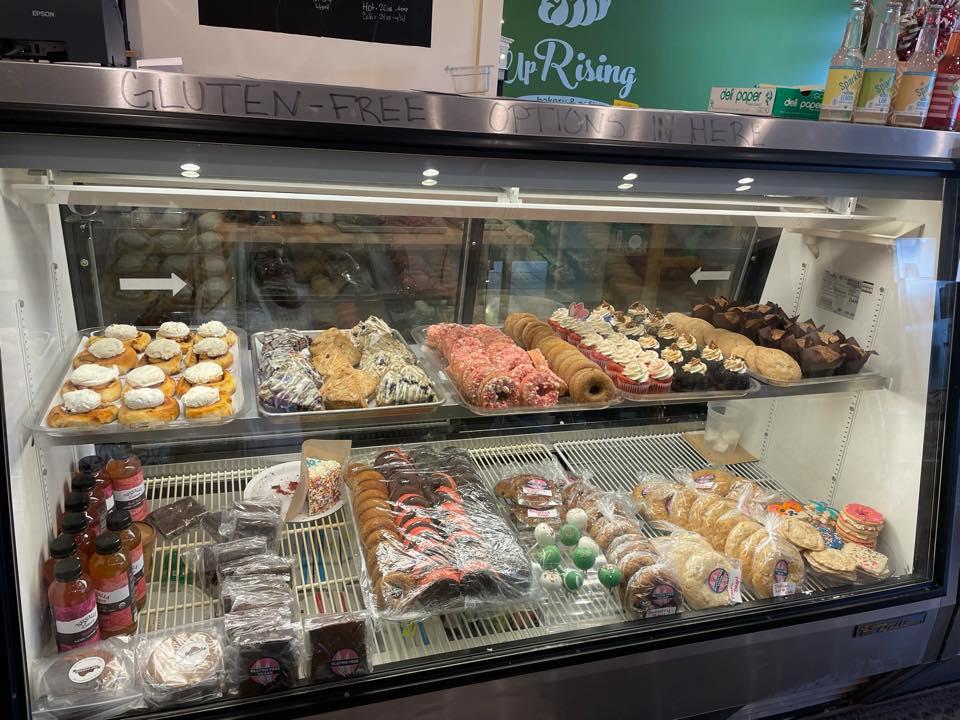 David Goldenberg, an attorney with the Anti-Defamation League, set-up a GoFundMe campaign to help keep the bakery open.
Goldberg wrote: "Sadly, UpRising Bakery is now at risk of closing at the end of March 2023 due to financial challenges brought on after weathering last year's attacks from bigots. People will lose their jobs and those of us who believe in tolerance and love will lose a safe space. We cannot allow the haters to win.
Join me in supporting this incredible small business and team of employees – and ensure the UpRising Bakery stays open for years to come." As of Saturday, March 25, the campaign has raised $43,056.
But Sac told Schaenzer she's unsure if the funds will be enough for her to stay in business.
"We were very resolute in our decision to close," said Sac, adding that she's now in discussions with her team whether to try and stay open. "It means a lot to us that the community did stand up for us and for the fundraiser. Especially considering everything that's been happening here, so, that has been amazing. But we just don't know if we can make it work."
She said she plans to decide in coming days if she will accept the GoFundMe funds in order to keep UpRising Bakery and Café open.
"We don't know what we are going to do, yet we are discussing that as a team over the next two days together, and we will make a collective decision," she said Thursday.