December 14, 2017 at 12:35 pm PST | by Karen Ocamb
Joe Biden comforts Meghan McCain over John McCain's cancer on 'The View'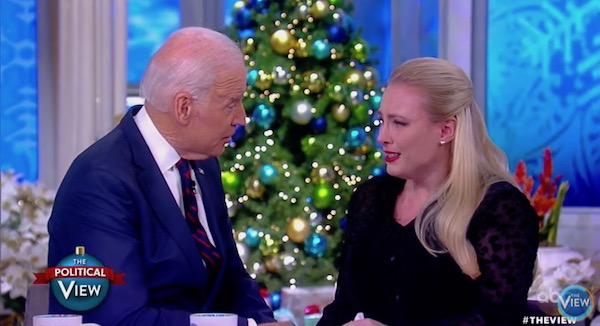 Arizona Republican Sen. John McCain is back in the hospital for "normal side effects" from his cancer treatments, his office said in a statement Wednesday.  "As ever, he remains grateful to his physicians for their excellent care, and his friends and supporters for their encouragement and good wishes. Senator McCain looks forward to returning to work as soon as possible."
The pain of possibly losing her father too soon overwhelmed "The View" co-host Meghan McCain, a Republican, as she talked to her father's best friend, former Vice President Joe Biden, a Democrat—both strong LGBT allies. Biden, who has been pressing to find a cure for cancer, was on "The View" to promote his new book, "Promise Me, Dad," about his dear son Beau's battle with the disease. Beau died in 2015 from the same form of aggressive brain cancer McCain's battling now.
Last July, McCain, 81, was diagnosed with glioblastoma. In a "60 Minutes" interview last September, the straight shooter talked about facing harsh reality. "They said that the prognosis is very, very serious. Some say 3 percent, some say 14 percent. You know, it's — it's a very poor prognosis," McCain told Lesley Stahl. "So I just said, 'I understand. Now we're going to do what we can, get the best doctors we can find and do the best we can.' And at the same time celebrate with gratitude a life well lived."
Just moments into the discussion on "the View," Meghan told Biden that she "couldn't get through" his book. Biden moved to be next to her. "There is hope. And if anybody can make it, your dad [can]," he said.
"I think about Beau almost every day, and I was told," Meghan said, choking up, "that it doesn't get easier but that you cultivate the tools to work with this and live with this. I know you and your family have been through tragedy that I couldn't conceive of. What would you tell people — —"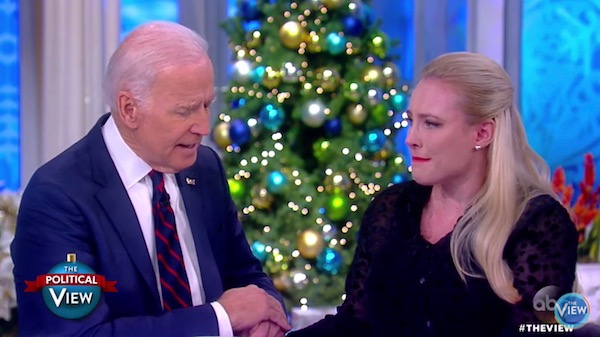 Taking Meghan's hand, Biden, 75, said: "One of the things that gave Beau courage, my word, was John"—turning to the audience as if promising he was telling the truth.
"You may remember when you were a little kid, your dad took care of my Beau," Biden said to Meghan, 33, as she wiped away tears. "And Beau talked about your dad's courage — not about illness, but about his courage."
McCain and Biden were competitors in 2008 when the "maverick" Republican was the GOP's presidential nominee and Biden was Democratic presidential nominee Barack Obama's pick for vice president.
Despite that political rivalry, Biden said they were best friends. "I know if I picked up the phone tonight and called John McCain" in a time of need, Biden said, "he'd get on a plane and come, and I would for him, too."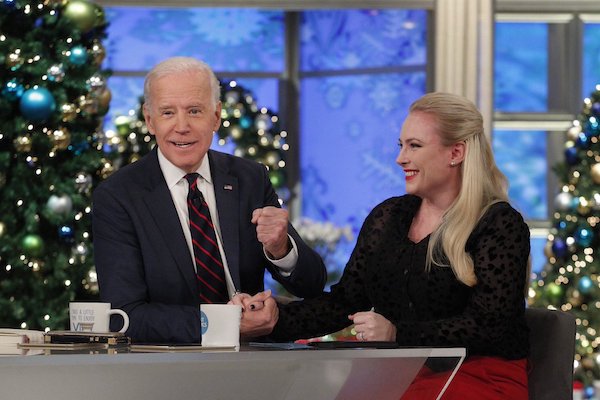 The publicly intimate bipartisan moment of shared love and civility ended with a sense of hope that John McCain felt, as well. @SenJohnMcCain tweeted: "Thank you @JoeBiden & the entire Biden family for serving as an example & source of strength for my own family."