HRC stands with Dreamers across America
More than half of the 75,000 LGBTQ people who are eligible for DACA are vulnerable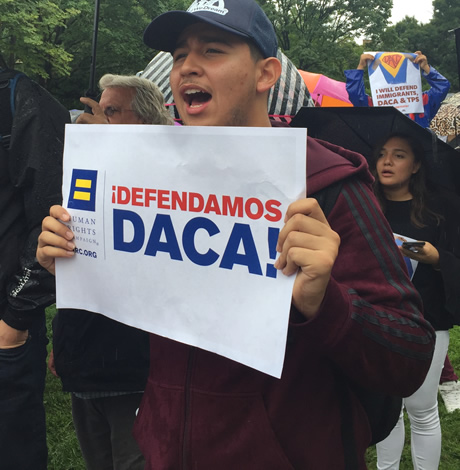 On a magical night not so many years ago, my home was filled with amazing, hopeful and savvy teenagers who had traveled to Washington to lobby for the DREAM Act — legislation that would give them conditional residency in the only country they'd known. These undocumented young people, camped out in sleeping bags on my living room floor, told me they knew the dangers of being out as a "Dreamer," but they had chosen to emerge from the shadows to claim their identity as Americans.
Today, in cities and towns all across this country, the brave and inspiring young people I met on that December day in 2010 are among the hundreds of thousands of our neighbors, friends and family members living in this moment of grave uncertainty. By rescinding DACA, Donald Trump launched a fresh assault on the American Dream, risking the lives — and livelihoods — of more than 800,000 Dreamers. There are more than 75,000 LGBTQ people who are eligible for DACA; an estimated 36,000 of them have received DACA status and face uniquely complicated — and potentially dangerous — circumstances if the Trump-Pence assault is carried out.
Not everyone has the luxury of being born into wealth, much less the child of a New York real estate mogul. But through DACA, America has helped give young Dreamers, brought to this country as children, a chance to live up to their potential — the very essence of what makes our country great.
Dreamers are graduating from colleges and universities, they are leading successful careers, they are serving in our military, and they are living and working alongside us across this country. Most of all, they — like all immigrants — are human beings, deserving of dignity and respect.
Today and every day, the LGBTQ community stands with immigrants and Dreamers. Many LGBTQ people know what it feels like to hide who they are as an act of survival, to look over one's shoulder in fear, or to wonder what opportunities might be pushed out of reach if they are discovered. This is what we have fought against for decades, and we can't let Donald Trump and Mike Pence push anyone back into the shadows because of who they are.
HRC President Chad Griffin has spoken eloquently about our community's connection with LGBTQ Dreamers like Jesus, who came with his family from Mexico when he was three years old and realized his dream of going to college. After coming out as gay, he came to work at PFLAG and HRC to help other LGBTQ youth. Jesus is a DACA recipient.
And Javier, who came to the United States as a young boy from Guatemala with his brother and mother, who simply wanted to protect her son and bring him to a place where he would be safe and could seek opportunity. Javier, who came out as queer when he was 16, is fortunate to have legal status today. He's an HRC Youth Ambassador and vocal advocate for the many others like him who still do not.
An extraordinarily frightening aspect of what Trump-Pence are proposing — many of the DACA-eligible LGBTQ people risk being deported to countries where they have not only never lived, but that have horrendous human rights records. To be openly LGBTQ in parts of Central America is potentially life threatening. The United Nations has called for an investigation into violence against transgender women in El Salvador. LGBTQ people in Guatemala often face harassment and abuse at the hands of police. And in Honduras, at least 192 LGBTQ people were murdered between 2008 and 2015.
Congress must protect these innocent Dreamers from the Trump-Pence administration's heartless attacks. We share a belief in the U.S. that a person's circumstances at birth, or where their life takes them as a child, shouldn't determine their ability to pursue the American dream.
I'll never forget that on the same day the Dream Act failed back in 2010, Congress repealed the discriminatory "Don't Ask, Don't Tell" law, which had barred LGBTQ people from serving openly in the military. I dreaded going home and facing my young guests who had come so far only to lose — and on a day when our LGBTQ community was celebrating the DADT victory. But as we gathered around my kitchen table, I felt nothing but happiness and support from the Dreamers for a vote for LGBTQ equality — and they pledged to be back, to keep organizing, and to build more support to win.
And today, on behalf of the Human Rights Campaign's grassroots army of 3 million members and supporters, to every Dreamer across America today, I say we are with you.
Mary Beth Maxwell is HRC's Senior Vice President for Programs, Research and Training.
OAN's anti-LGBTQ hate supported by cable & streaming services
OAN reportedly relies on subscriber fees, also known as carriage fees, rather than advertising as a prime revenue source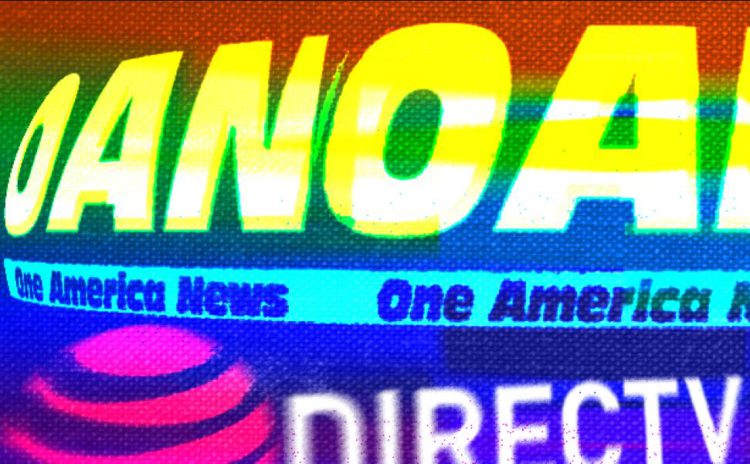 By Beatrice Mount & Alex Paterson | WASHINGTON – The right wing conspiracy theory One America News channel regularly uses extreme anti-LGBTQ rhetoric, combating what it has called "militant LGBTQ recruitment" strategies.
OAN's baseless fearmongering about Drag Queen Story Hour, Demi Lovato's gender identity, and transgender athletes, however, is being financially supported by cable companies and streaming services that claim to be celebrating LGBTQ people and Pride month.
Rather than relying on "advertising as a prime revenue source," OAN reportedly relies on subscriber fees, also known as carriage fees, as its primary funding source. Verizon and DirecTV (and its parent company, AT&T) pay OAN subscriber fees in exchange for the network being available to their customers, whose subscription costs pay for OAN. While it's difficult to quantify exactly how much revenue these cable contracts generate, Bloomberg previously reported that OAN "gets paid about 15 cents per subscriber by the companies."
OAN also generates revenue through subscriber fees via its streaming app, which charges its subscribers $4.99 per month and is available to download on Roku, Amazon Fire, Google Play, and Apple TV. In exchange for hosting OAN in their channel libraries, these companies reportedly take a percentage of that subscription fee. For example, according to Yahoo Finance and The Motley Fool, Roku takes 20% of subscription fees, and Apple TV takes 30% during the first year and 15% in subsequent years. 
These companies have all celebrated Pride month through statements and social media support, including Verizon, Amazon, Google, Apple, Roku, and DirecTv and its parent company AT&T. However, these companies also enable OAN to maintain a steady income, even though the network is in direct opposition to their corporate commitments to the LGBTQ community.
What's more, OAN's hateful rhetoric adds fuel to the rising attacks on LGBTQ people, particularly trans people: Anti-trans violence in the U.S. has reached record high levels, hate crimes targeting LGBTQ people are on the rise, and state legislatures have proposed over 100 bills to restrict trans rights so far in 2021 alone.
OAN hosts and guests regularly spread anti-LGBTQ rhetoric and misinformation, particularly targeting trans people
In the days leading up and following the first day of Pride Month in June, some of OAN's most prominent hosts — Kara McKinney, Stephanie Hamill, and Dan Ball — and their guests have regularly used the platform to fearmonger about LGBTQ people, including claiming that Pride "is a really sad indicator of just how far the cultural rot has gone." Here are some of the worst examples:
Tipping Point with Kara McKinney
In Focus with Stephanie Hamill
Real America with Dan Ball
On June 8, while defending a Loudoun County, Virginia, public school teacher who refused to refer to trans students by their correct name and pronouns, Ball claimed that affirming trans youth is participating in "pronoun garbage."
Ball has also repeatedly denigrated prominent trans people. He has misgendered and deadnamed U.S. Assistant Secretary of Health Dr. Rachel Levine. Ball also ridiculed Caitlyn Jenner, saying she was "dick-tator-less," while his guests, far-right commentators the Hodgetwins, said being trans is "just a wardrobe" and a "bizarre lifestyle."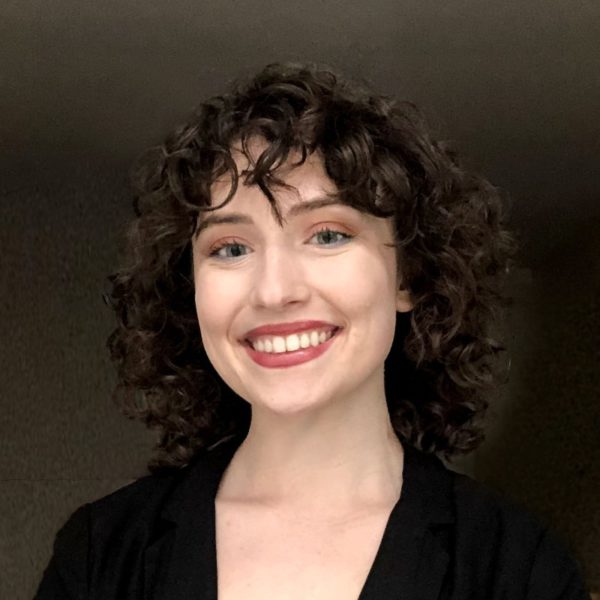 Beatrice Mount is a media analyst and researcher for Media Matters for America. She's a George Washington University Graduate with a degree in gender studies and political science.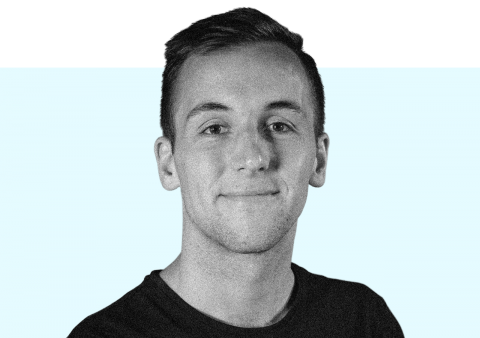 Alex Paterson is a researcher for the LGBTQ program at Media Matters, where he has worked since 2019. Alex holds a bachelor's degree in economics from Montana State University and has a background in LGBTQ advocacy, including previous work at the National LGBTQ Task Force and the U.S. Department of Health and Human Services.
The preceding commentary and analysis was published by Media Matters and is republished by permission.
Pride at Work, U.S. Dept. of Labor recommits to inclusive workplaces
Pride Month is for LGBTQ+ people to be proud & visible in a world that tells us not to be; recommitting to inclusive workplaces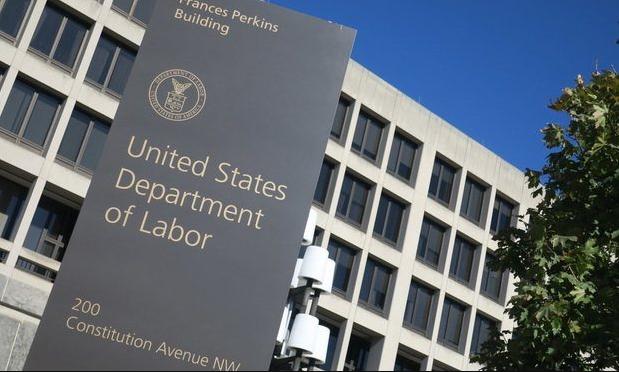 By B.A. Schaaff | WASHINGTON – Pride Month is a chance for lesbian, gay, bisexual, transgender and queer (LGBTQ+) people to be proud and visible in a world that tells us not to be. Pride Month is a chance to celebrate and honor the work of LGBTQ+ people as we fight every day for equity and inclusion in society, in the law and in our workplaces.
Thanks to the tireless work of advocates, we've had many recent encouraging wins at the national level:
In the past year, anti-racism protests have sparked important conversations around diversity, equity and inclusion. The Department of Labor has recommitted to being an inclusive workplace, and continues to offer trainings related to sexual orientation and gender identity, including those related to the use of gender-inclusive language and pronouns. I've been proud to provide these trainings and support those efforts as a vice president of Pride at DOL, an affinity group for the department's LGBTQ+ employees and contractors and our allies.
As part of the department's efforts to implement the sexual orientation and gender identity executive order, our Civil Rights Center – a member of the Title VI/Title IX Interagency Working Group led by the Department of Justice – will serve on the Title IX and Executive Order 13988 Committee. This committee will serve to provide opportunities for interagency collaboration to advance EO 13988's goal of protecting individuals from discrimination on the basis of sexual orientation and gender identity, ensuring the Bostock decision is applied to Title IX and other relevant statutes, and making federal agencies welcoming to LGBTQ+ people.
The department is also working to reverse the impact of the prior administration's executive order on diversity training. Our Office of Federal Contract and Compliance Programs is examining promising practices for diversity training as one component of broader efforts to eliminate bias from employment practices. In addition, the department is conducting an equity review to better understand how well our policies and programs are reaching historically underserved populations, and launched a related data challenge.
But there is still more work to do, and our pride can come at a price. Being visible sometimes means being exposed to harassment, discrimination, and violence. This is especially true for transgender people, particularly those who are women and people of color. Equity and inclusion require creating an environment — through language, policies and practices — that not only tolerates but recognizes and affirms people's identities and relationships. Only with this can employers create a sense of belonging and value in their organization.
So as we celebrate Pride Month this year and every year, let's recognize all the work that has been done and that is necessary to keep pushing forward.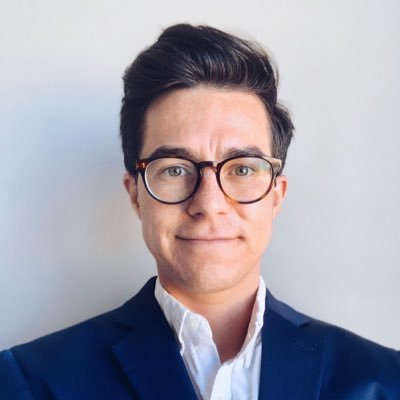 B.A. Schaaff (they/he) is an attorney in the U.S. Department of Labor's Office of the Solicitor and is vice president of Pride at DOL.
Pulse shows that out of tragedy, there can be triumph
On June 12th, 2016, Pulse became the second deadliest mass shooting in U.S. history- out of tragedy, there can be triumph.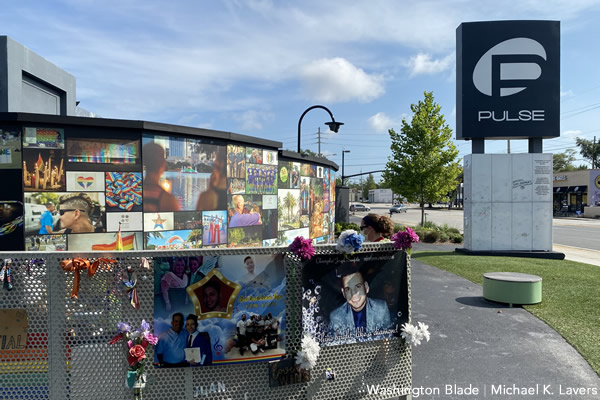 By Jason Lindsay | WASHINGTON – It's been 5 years since 49 people were killed and 53 others were injured when a man armed with an assault rifle, large capacity magazines, and a heart full of hate attacked the Pulse nightclub in Orlando, Florida. On June 12th, 2016, Pulse became the second deadliest mass shooting in U.S. history.
It's been 5 years since the families and friends of those taken that night have heard their laughs, seen their smiles, or held their hands. It's been 5 years that the survivors have had to relive their trauma of that fateful night. Saturday marks 5 years since this deadly attack and it is a time we can reflect on the lives lost, those injured, the progress made since the attack, and what we all can do to fight for commonsense gun reform to make our country a safer place.
This tragedy struck at the heart of the LGBTQ community, both in Orlando and around our country, happening right in the middle of Pride month. While this is a somber anniversary that we must honor and remember the tragedy, it is also a time to reflect on what our community has accomplished as a result of this horrific event. While we grieve for those we lost, today there is hope. Out of the tragedy, a movement was born in the LGBTQ community to fight for gun reform, led by groups such as the Pride Fund to End Gun Violence, which was established within days of the shooting. It includes Pulse survivors, family members of those killed in the attack, and key stakeholders. Working at the state and federal level, this new generation of activists are mobilizing and advocating for change to honor those lost with action. Through political action, advocacy, and recruiting new activists to the gun reform fight, the Pride Fund, other groups, and the LGBTQ community as a whole are honoring the legacy of the Pulse victims through meaningful action. The mission of Pride Fund is year round, working daily to enact gun reform, elect gun safety champions at the state and federal level, and advocating for change all over the country.
As we look back over the last five years there have been some significant accomplishments that reflect the hard work that has been done since the tragedy.
First, prior to Pulse, gun reform was not one of the top priorities among the LGBTQ community. Immediately following the shooting, our community began to have conversations about this critical topic and learn about the current efforts underway to change our gun laws. I created Pride Fund to End Gun Violence as an organization to spearhead our community's efforts and harness the political power of the LGBTQ community to create change. Whereas gun reform was not a top priority before, public polling has shown in the years since that gun reform is now a top priority for LGBTQ voters. We are holding our political candidates to a certain standard and pushing them to make gun reform a priority. As a community, we are targeting some of the worst elected officials at the state and federal that are NRA backed cronies who stand in the way of legislative change. Pride Fund has been involved in over 125 political races around the country since our creation, and we have helped kick some of the worst Republicans out of office, replacing them with gun safety champions.
Second, we have witnessed many of those personally impacted by the tragedy, the survivors, the family members and friends of those killed, and key stakeholders like the owner of Pulse, become national activists in this cause. They have stepped beyond their own personal pain to take on leadership roles, speak about their experiences and the need for change in the media, in public forums, political rallies, and in meetings with elected officials. These individuals have refused to sit on the sidelines, they have wanted to honor those lost with action, and they have been doing a stellar job.
Third, Democrats have seized on the issue and made it one of their top priorities – in their campaigns and in elected office. The 2018 election was the first time gun reform was a key issue, not only on the campaign trail, but by voters. With Democrats winning the House of Representatives, bills started to finally pass to address gun reform, however the Senate stopped its movement. Now with Democrats controlling the House, Senate, and White House, we are in the greatest position to enact change. We just have to work hard in the Senate. For the first time in recent history, the CDC has received funding to study gun violence. A major win! With the election of President Biden, he is acting within his power to make our country safer. He has announced a series of initial actions and subsequent items have taken place. Most recently, the ATF has issued a proposed rule to stop the proliferation of "ghost guns," and in his budget request for next year, he has included a $232 million dollar increase in funding for the DOJ and HHS to tackle gun violence.
Fourth, in a significant move by Congress in recent days, the House and Senate have voted to designate a Pulse National Memorial site.
Out of tragedy, there can be triumph, and the Pulse tragedy has certainly shown this to be true.
As we reflect on this 5th anniversary, take a moment to think about this loss of life, remember the victims, and think about all of the people around you that you want to protect from gun violence, then take action by getting involved with Pride Fund to End Gun Violence by visiting www.pridefund.org. 
To get involved, volunteer, or donate to help enact real gun reform, visit our website at PrideFund.org.
Like us on Facebook and follow us on Twitter @Pride_Fund.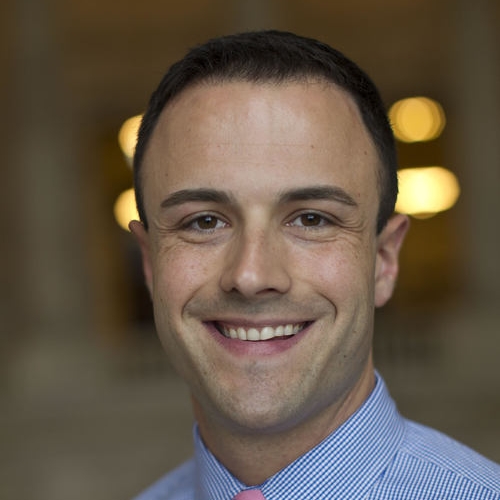 Jason Lindsay is founder and executive director of Pride Fund to End Gun Violence, a PAC that supports state and federal candidates who will act on sensible gun policy reforms and champion LGBTQ equality. Lindsay is a seasoned political operative with 16 years of experience working in politics, government, and campaigns. He also served for 14 years in the U.S. Army Reserve and was deployed to Iraq in 2003.