Sexual harassment reaches a tipping point
High-profile abusers falling like dominoes in #MeToo era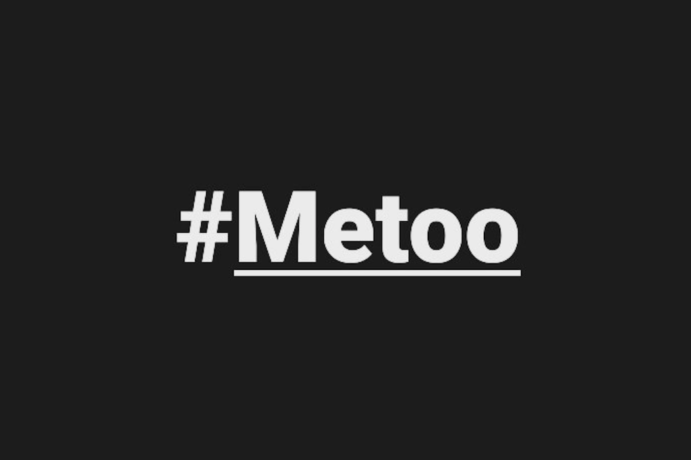 This is what a tipping point looks like. The once-common practice of entitled men sexually abusing, harassing and intimidating women (and men) is now being met with public exposure, pushback and the power of the #MeToo movement pressuring change, including calls for President Trump to be investigated or resign over alleged sexual harassment. Trump denies the allegations, despite his bragging on the Access Hollywood tape about kissing and grabbing powerless women by the pussy because he's a star.
Recognizing the transformational moment, Time magazine declared "The Silence Breakers" as the 2017 Person of the Year.
The explosion of sexual harassment and abuse allegations against Bill Cosby and through a lawsuit filed by former Fox News anchor Gretchen Carlson against heretofore untouchable media guru Roger Ailes encouraged women and men to break their silence about Hollywood titan Harvey Weinstein and closeted gay actor Kevin Spacey. The #MeToo movement was born.
Since then, names of the accused have been dropping daily in every profession—equalizing the accusers from Hollywood star to the undocumented hotel housekeeper whose job fragility forced them into silence or the economic complicity of consent.
Perhaps one of the biggest developments is that the accused harassers are not the only ones being called out. Now the person at the top is being held responsible, too—such as the Dec. 10 forced resignation of the 20-year CEO of pioneering LGBT Fenway Community Health Center, Stephen L. Boswell, who failed to inform the board and properly handle allegations of sexual harassment toward at least three male employees and bullying of male and female co-workers by Dr. Harvey J. Makadon, 70, until a Boston Globe investigation exposed the cover up.
Time will tell, but the "casting couch" has apparently been tossed onto the junk heap of history after serious charges were leveled at Hollywood talent agents, including APA agent Tyler Grasham who is being investigated by the LAPD for a "sodomy crime" after actor Tyler Cornell filed a police report, according to Variety. Filmmaker Blaise Godbe Lipman identified Grasham as the man who sexually assaulted him as a teenager.
"The powerful agents knew about Harvey [Weinstein], but it was more important to maintain their relationship with him," a longtime producer anonymously told The Hollywood Reporter in early November. "Both sides had a mutual benefit to make it go away. That's the real cover-up."
Some corporations and Hollywood companies are being proactive. Both the Creative Artist Agency (CAA) and ICM Partners announced plans to achieve 50-50 gender parity in management and on their board of directors in the next two years. Some state houses—including the California Legislature—are also grappling with workplace sexual harassment policies since human resource department personnel too often tend to defend the company rather investigate employee allegations.
The world is now watching the contretemps between Trump and possible 2020 challenger, New York Sen. Kristen Gillibrand, who says no one, including the president, is above the law.
Gillibrand renewed a call for Trump's resignation after a Dec. 11 Los Angeles news conference by three of Trump's 16 accusers who came forward with accusations in 2016 but were largely ignored.
"President Trump has committed assault, according to these women, and those are very credible allegations of misconduct and criminal activity, and he should be fully investigated and he should resign," Gillibrand said on CNN. "These allegations are credible; they are numerous. I've heard these women's testimony, and many of them are heartbreaking."
Gillibrand joins five other senators in calling for Trump's resignation—but he only attacked her. "Lightweight Senator Kirsten Gillibrand, a total flunky for Charles E. Schumer and someone who would come to my office 'begging' for campaign contributions not so long ago (and would do anything for them), is now in the ring fighting against Trump," the president tweeted Dec. 12. "Very disloyal to Bill & Crooked-USED!"
Sen. Elizabeth Warren called Trump out on his sexist innuendo. "Are you really trying to bully, intimidate and slut-shame @SenGillibrand? Do you know who you're picking a fight with? Good luck with that, @realDonaldTrump. Nevertheless, #shepersisted," she tweeted.
At a later news conference Gillibrand, who has a track record fighting against sexual assault on campus and in the military, said Trump's tweet was "a sexist smear attempting to silence my voice."
"I will not be silent on this issue, neither will women who stood up to the president yesterday and neither will the millions of women who have been marching since the Women's March to stand up against policies they do not agree with," Gillibrand said.
Gillibrand is among a growing chorus congressional women and men who have called upon the Republican-run House Oversight Committee to launch investigations into the allegations made by Trump's accusers. However, unless Democrats take back the House in 2018, those investigations seem unlikely.
Nonetheless, there's an odd sense of hope at the obvious double standard. "Maybe, in this moment of #MeToo, [Trump's accusers] will finally be heard," wrote LA Times columnist Robin Abcarian.
"I see all these other men resigning or facing some sort of consequences for their actions," Samantha Holvey, 31, told Abcarian. "It's telling men in America, 'Hey, if you want to do and say things that are inappropriate with women, you can't be a Hollywood producer or actor or legislator, but you can be president.'"
McBride earns major labor support from flight attendants union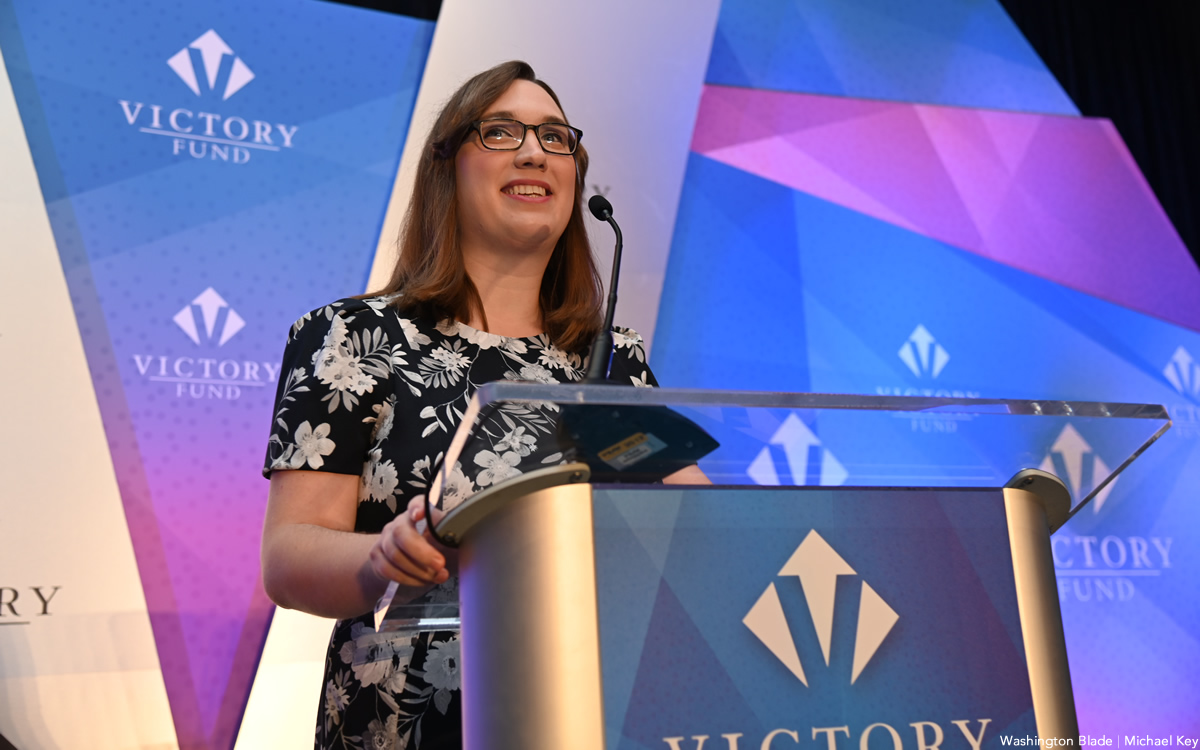 By Joel Lev-Tov | WILMINGTON, Del. – Delaware U.S. House Democratic candidate Sarah McBride has earned the support of the Association of Flight Attendants, the nation's most prominent flight attendant union.
It's the second big labor endorsement for McBride after the United Food and Commercial Workers Local 27's endorsement. The Association of Flight Attendants praised her for spearheading efforts to bring paid family and medical leave to Delaware, which will take effect in 2026.
"Sarah's record in the Delaware Senate shows that she understands how to work collaboratively, build power and make big things happen," the union's President Sara Nelson wrote in a press release shared exclusively with the Blade. "That's the kind of leader we need in Congress, and we're proud to endorse her candidacy."
McBride also announced her support for creating a list of abusive passengers and banning them from flying. Each airline has a list of passengers banned from flying, but airlines don't share the lists with each other, though Delta Air Lines has asked them, because of "legal and operational challenges," as a representative for the airline industry trade group Airlines of America told a House committee in September 2021.
"Right now, someone can be violent towards a flight attendant or another passenger and walk directly off of that flight and onto one with a different airline to endanger more people," an Association of Flight Attendants spokesperson wrote in a statement.
The Protection from Abusive Passengers Act would put the Transportation Security Administration in charge of building the database of passengers fined or convicted of abuse and has bipartisan support but has sat idly in committee since March. It failed to pass last year, and civil rights groups including the American Civil Liberties Union have charged that the list would disproportionately target people of color and strip and a better step to reducing hostility would be making flights more comfortable. Reports of defiant and unruly passengers have more than doubled between 2019, before the COVID-19 pandemic, and 2022.
"I thank the Association of Flight Attendants for endorsing our campaign," McBride wrote in the press release. "It's important that we recognize and celebrate the symbiotic relationship between strong, unionized workforces and the continued growth of employers here in our state."
The union representing 50,000 flight attendants across 19 airlines is putting pressure on airlines to grant union demands in contract negotiations. At American Airlines, unionized flight attendants voted to authorize a strike – putting pressure on the airline to accede to its demands. Flight attendants at Alaska Airlines say they are ready to strike but have not voted to authorize one yet. United Airlines flight attendants picketed at 19 airports around the country in August, ratcheting up the pressure.
The union's endorsement adds to a growing list of McBride endorsements, including 21 Delaware legislators, the United Food and Commercial Workers, the Human Rights Campaign, EMILY's List, and Delaware Stonewall PAC. McBride, who would be the first openly transgender politician in Congress, has powerful connections in Washington – including with the White House – and is favored to win Delaware's lone House seat.
A poll commissioned by the Human Rights Campaign shows her leading the pack of three candidates vying for the seat – 44% of "likely Democratic voters" told pollster company Change Research, which works with liberal organizations. The poll of 531 likely Delaware Democratic primary voters, though, was conducted only online – meaning those with less familiarity or access to the internet may not have been counted – and Change Research's methodology for screening likely voters is unclear. The company also did not provide a breakdown of respondents by age, gender, and race, but says it uses an algorithm to make the results representative.
Association of Flight Attendants' president Nelson said McBride's time in Delaware's State Senate shows her prowess in building power and working collaboratively.
"That's the kind of leader we need in Congress, and we're proud to endorse her candidacy," she wrote.
Related:
******************************************************************************************
******************************************************************************************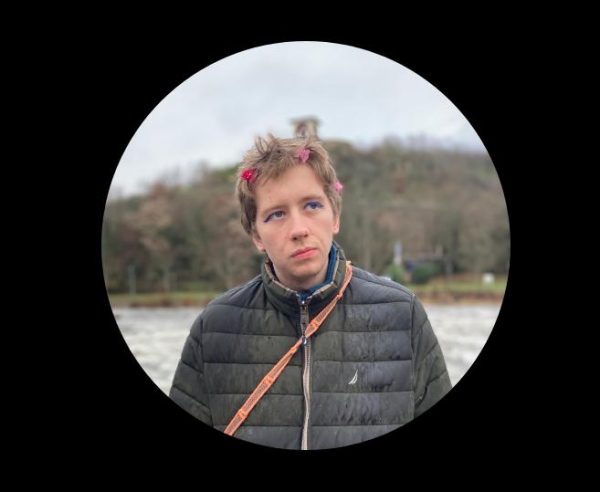 Joel Lev-Tov is a student journalist and photographer in the Washington, D.C. metropolitan area majoring in journalism and minoring in Jewish Studies at the University of Maryland, College Park.
They were a journalism Fellow at the Washington Blade this past summer & have skills in both photography & A/V systems.