Equality California endorses Gavin Newsom for Governor
Battle over LGBT vote begins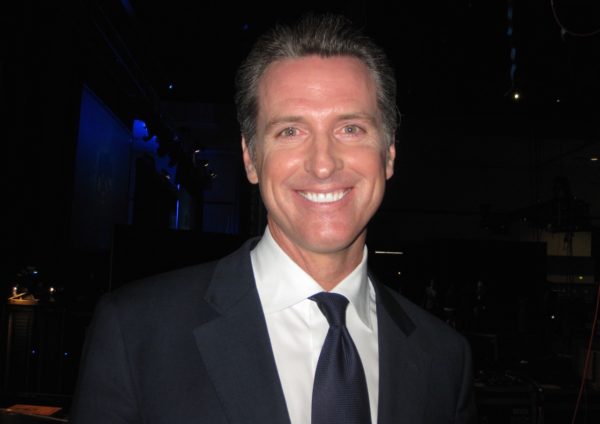 Equality California formally endorsed Lieutenant Governor Gavin Newsom for Governor of California on Tuesday. Newsom, who famously stood for marriage equality as Mayor of San Francisco when President George W. Bush advocated for a constitutional amendment to ban it, is running against fellow Democrats former Los Angeles Mayor Antonio Villaraigosa, state Treasurer John Chiang  and former state Superintendent of Public Instruction Delaine Eastin.
All the Democratic candidates back LGBT equality but Newsom and Villaraigosa have been on the frontlines in numerous battles.
"We were fortunate to have a number of strong allies with longtime records of strong support for LGBTQ equality and social justice," says the EQCA press release. "However, in this race, one candidate stood out and the choice was clear. Based on the historical significance of his actions to support marriage equality in California, his longstanding commitment to LGBTQ civil rights and social justice throughout his public service career, his greater understanding of the challenges that face the LGBTQ community and his commitment to solving these problems with innovative ideas, specific policy solutions, and funding, Equality California strongly endorses Gavin Newsom for Governor."
Rick Zbur, Executive Director of Equality California, underscored the significance of that stand when Newsom, EQCA's Geoff Kors and National Center for Lesbian Rights' Kate Kendell, among others, orchestrated Newsom officiating at the wedding of icons Del Martin and Phyllis Lyon in 2004. That move, which he said he decided after hearing Bush advocate for the constitutional amendment in his 2004 State of the Union address, initially cost him dearly politically, with some prominent Democrats refusing to acknowledge him and giving him poor placement in party speaking engagements.
"Advancing civil rights and social justice for LGBTQ people is one of the defining priorities for Lieutenant Governor Gavin Newsom," Zbur said. "He not only stood up boldly and publicly for marriage equality when it was not supported by a majority of Californians and when doing so presented significant political risks, but he has continued to be one of our community's most dedicated champions in the years since, always on the forefront of the fight to advance LGBTQ civil rights both within California and nationally."
But Villaraigosa actually has a longer, equally intense—if less nationally visible—history of support for both marriage equality and LGBT rights from his first meeting with Stonewall Democrats. In fact, Villaraigosa befriended California's first out state legislator, Sheila Kuehl, when they were elected in 1994 and put his Assembly Speakership on the line in 1998 to pass out Assemblymember Sheila Kuehl's "Dignity for All Students" bill.
Newsom got involved in local politics two years earlier, in 1996, when San Francisco Mayor Willie Brown appointed the businessman to a vacant seat on the Parking and Traffic Commission. The next year, Brown appointed him to the Board of Supervisors, where he easily won reelection in 1998. A 32-year old moderate representing a rich, heavily Republican district, Newsom ran unopposed in 2000 but nonetheless paid the San Francisco Republican Party $500 to be on their endorsement slate. That was the year the Supreme Court ruled in favor of Texas Gov. George W. Bush over Vice President Al Gore. At this point, nothing in Newsom's public advocacy  indicated that he would become a national LGBT hero.
Villaraigosa, meanwhile, not only fought in the Assembly alongside Kuehl, who has endorsed him for governor,  but he chaired the No on Prop 22 campaign and personally contributed $10,000 to fight the anti-gay marriage measure in 2000.
When Villaraigosa won his race for LA Mayor in 2005, he said the LGBT vote was second only to the Latino vote in turnout for him. In 2012, he was out in front of President Obama as chair of the Democratic National Convention in advocating for marriage equality to be put in the party platform. As one of his last acts before being termed out of office in 2013, Villaraigosa officiated at the wedding of Jeff Zarrillo and Paul Katami at LA City Hall. While appearing at several LGBT events since then, Villaraigosa may not be as familiar to younger LGBT voters in 2018.
So, since both candidates strongly support LGBT rights, why did EQCA select Newsom? According to Zbur, it had to do with depth of knowledge and a vision for the future.
"In our endorsement process, Newsom stood out in his understanding of the challenges and priorities of the LGBTQ community, including the need to address the disparities in health and wellbeing faced by LGBTQ people, including: extremely high rates of homelessness, violence, depression, suicide, substance abuse, poverty, school drop out, bullying and lack of acceptance, and lower rates of health insurance coverage," Zbur said. "He presented specific policy proposals to address these needs, which are aligned with Equality California's organizational priorities and mission.
"Although a number of candidates have been strong allies of our community," Zbur continued, "Newsom's in-depth understanding and prioritization of our community's needs, his specific policy proposals to address them, and demonstrable and continuous record fighting for LGBTQ civil rights and social justice makes him the clear choice for the LGBTQ community for California Governor in 2018."
The primary will be held on June 5, with the top two winners competing to succeed Gov. Jerry Brown on Nov. 6, 2018. According to the LA Times,  the election could
be decided by Angelinos, "where 1 in 4 of the state's voters live." Equality California's endorsement assures that the LA-based statewide lobbying organization will focus on turning out their members.
LGBTQ Florida state Rep. Michele Rayner announces bid for Congress
"I am making this announcement during Pride Month – a time we recognize how far LGBTQ folks have come and how far we have to go"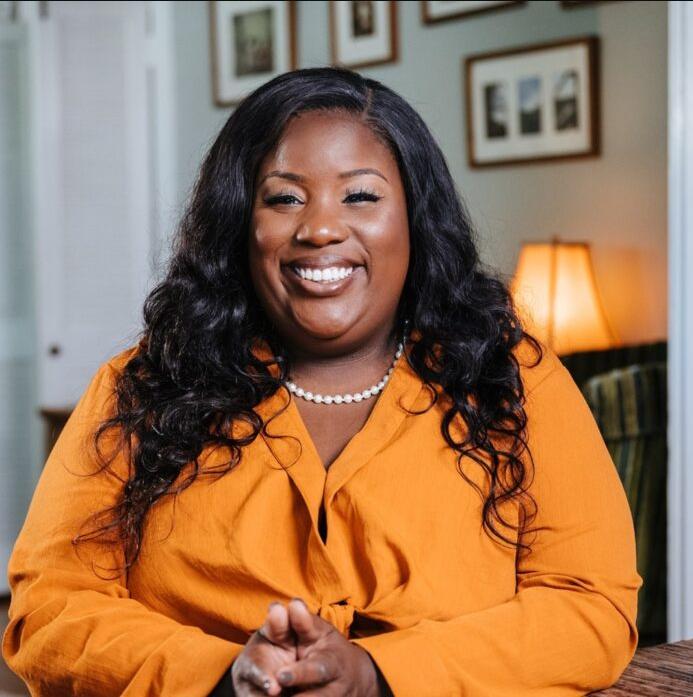 LARGO, FL. – The race to replace Democrat Charles Joseph (Charlie) Crist Jr. in Florida's 13th Congressional District seat was joined by civil rights attorney and state Representative Michele Rayner (D-District 70) Monday.
In a small gathering at her church, the Lighthouse Church of Jesus in Largo, which is the third largest city in Pinellas County, she announced her bid for the seat occupied by Charlie Crist who is leaving Congress in 2022 after serving three terms to make a run for Governor challenging Republican Governor Ron DeSantis.
Rayner who was elected to the Florida House in 2020, was the first openly Black LGBTQ woman to be elected to the Florida Legislature. If she is elected to the U.S. House, she will be one of the first openly queer Black women to serve on the Hill. Speaking to supporters on Monday she acknowledged her announcement to run for Congress was made during Pride Month. However, she noted that issues such as access to quality education, affordable health care, environment issues, systemic racism and more are of paramount concern to her.
"These are serious problems that require serious public servants working to address them," Rayner said. "It's not lost on me that I am making this announcement during Pride Month – a time we recognize how far LGBTQ folks have come and how far we have to go."
"And I understand, if elected, that I will be one of the first openly queer Black women to serve in Congress. I say that because I want to go ahead and say that that is not why I am running- because I am running to continue to serve my community with the same determination, tenacity, selflessness and commitment to public service that I have employed throughout my whole time here in Florida," she added.
Raynor briefly mentioned the death of her father in December of 2020 and then shifted her emphasis to the purpose to her run for the U.S. House characterizing her campaign [as] "about bringing all of our communities together to create positive change in this society."
"It's about public service…this campaign is very personal for me," she said. "My vision is for my community and this state – and indeed – I believe the whole United States to be governed by representatives and people who truly serve their constituents – not themselves."
In addition to Raynor, other Democrats who have announced their intent to run are Eric Lynn, former foreign policy adviser to former President Barack Obama, and Benjamin Frank Diamond, an attorney also a member of the Florida House of Representatives from the 68th district.
The only Republican candidate who has declared for the seat, U.S. Air Force veteran Anna Paulina Luna, who ran against and lost to Crist in last year's November elections.
Rayner lives in St. Petersburg with her wife Bianca Goolsby.
White House mum on whether Biden raised LGBTQ rights with Putin
Geneva summit took place amid ongoing Chechnya crackdown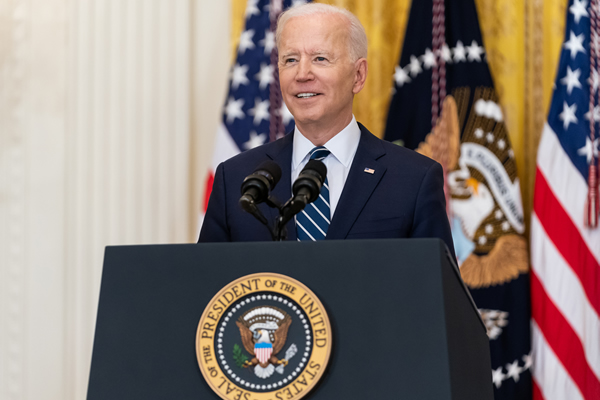 GENEVA — The White House on Wednesday did not say whether President Biden raised Russia's LGBTQ rights record during his summit with Russian President Vladimir Putin.
"I told President Putin my agenda is not against Russia or anyone else; it's for the American people: fighting COVID-19; rebuilding our economy; reestablishing our relationships around the world with our allies and friends; and protecting our people," Biden told reporters during a press conference that took place after the summit, which took place in Geneva, ended. "That's my responsibility as president.

"I also told him that no president of the United States could keep faith with the American people if they did not speak out to defend our democratic values, to stand up for the universal rights and fundamental freedoms that all men and women have, in our view," added Biden. "That's just part of the DNA of our country."
Biden said he told Putin that "human rights is going to always be on the table, I told him."
"It's not about just going after Russia when they violate human rights; it's about who we are," said Biden. "How could I be the president of the United States of America and not speak out against the violation of human rights?"
Biden also told reporters the U.S. will continue to "raise our concerns about cases like Alexey Navalny," a Russian opposition leader who remains in jail.
Navalny last August spent weeks in a coma after he was poisoned with Novichok in the Siberian city of Tomsk. Navalny underwent treatment in Germany before he returned to Russia in January.
"I made it clear to President Putin that we'll continue to raise issues of fundamental human rights because that's what we are, that's who we are," Biden told the reporters. "The idea is: 'We hold these truths self-evident that all men and women … ' We haven't lived up to it completely, but we've always widened the arc of commitment and included more and more people."
Putin in 2013 sparked global outrage when he signed a law that bans the promotion of so-called gay propaganda to minors. Putin in April signed a series of constitutional amendments that, among other things, formally defines marriage as between a man and a woman in Russia.
Chechen President Ramzan Kadyrov, who is a close Putin ally, and the Kremlin continue to downplay the anti-LGBTQ crackdown in Chechnya.
The State Department in February expressed concern over the fate of two Chechen brothers who were arrested in Russia and returned to their homeland, even though they had fled its anti-LGBTQ crackdown.
The Russian LGBT Network, a Russian LGBTQ rights group, said authorities in Dagestan, a semi-autonomous Russian republic that borders Chechnya, on June 10 kidnapped a bisexual woman who had sought refuge at a shelter for domestic violence survivors. Reports indicate Chechen police officers forced her into a vehicle and drove her back to Chechnya.
The National Security Council before the summit did not respond to the Los Angeles Blade's request for comment about whether Biden planned to raise Russia's LGBTQ rights record with Putin. A State Department spokesperson referred the Blade to the White House for comment.
Chris Johnson contributed to this article.
House Republicans block LGBTQ small business credit measure
'No attack is too low'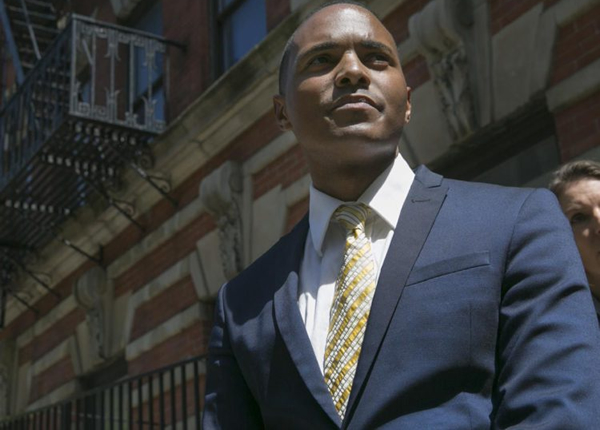 WASHINGTON – A measure introduced by freshmen New York Representative Ritchie Torres (D15-Bronx) that would ensure that financial institutions are providing LGBTQ-owned small businesses equal access to credit was blocked by the Republican caucus this week.
Torres' LGBTQ Business Equal Credit Enforcement and Investment Act, HR 1443, requiring financial institutions to collect data on credit applications by LGBTQ-owned businesses, was stopped from passing in a 248-177 vote Tuesday. The measure required a 2/3rds vote (284) to pass.
House Speaker Nancy Pelosi in a statement after the vote noted, "House Republicans are using Pride Month to attack LGBTQ-owned small businesses. […] Passing this uncontroversial bill to help small businesses stay afloat during a pandemic should be a no-brainer."
"Sadly, no attack is too low for this House Republican Conference, not even attacking LGBTQ-owned small businesses during Pride Month," Pelosi added.
The openly gay Ritchie tweeted, "The Republicans in the House voted down my legislation, HR 1443, which would protect LGBTQ-owned businesses from discrimination. A slap in the face to the LGBTQ community right in the heart of Pride Month."
The Republicans in the House voted down my legislation, HR 1443, which would protect LGBTQ-owned businesses from discrimination. A slap in the face to the LGBTQ community right in the heart of Pride Month. https://t.co/gTCLbex0wp

— Ritchie Torres (@RitchieTorres) June 15, 2021