Equality California endorses Gavin Newsom for Governor
Battle over LGBT vote begins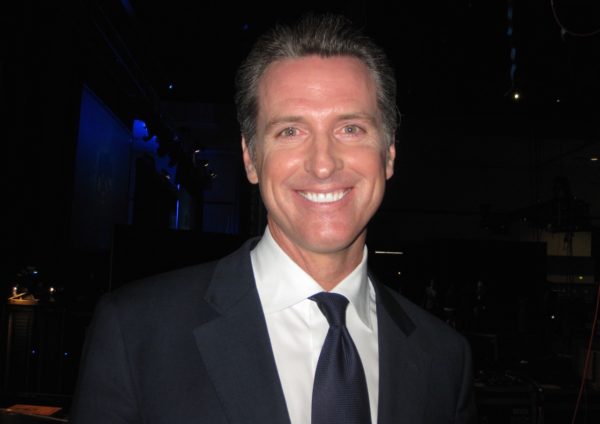 Equality California formally endorsed Lieutenant Governor Gavin Newsom for Governor of California on Tuesday. Newsom, who famously stood for marriage equality as Mayor of San Francisco when President George W. Bush advocated for a constitutional amendment to ban it, is running against fellow Democrats former Los Angeles Mayor Antonio Villaraigosa, state Treasurer John Chiang  and former state Superintendent of Public Instruction Delaine Eastin.
All the Democratic candidates back LGBT equality but Newsom and Villaraigosa have been on the frontlines in numerous battles.
"We were fortunate to have a number of strong allies with longtime records of strong support for LGBTQ equality and social justice," says the EQCA press release. "However, in this race, one candidate stood out and the choice was clear. Based on the historical significance of his actions to support marriage equality in California, his longstanding commitment to LGBTQ civil rights and social justice throughout his public service career, his greater understanding of the challenges that face the LGBTQ community and his commitment to solving these problems with innovative ideas, specific policy solutions, and funding, Equality California strongly endorses Gavin Newsom for Governor."
Rick Zbur, Executive Director of Equality California, underscored the significance of that stand when Newsom, EQCA's Geoff Kors and National Center for Lesbian Rights' Kate Kendell, among others, orchestrated Newsom officiating at the wedding of icons Del Martin and Phyllis Lyon in 2004. That move, which he said he decided after hearing Bush advocate for the constitutional amendment in his 2004 State of the Union address, initially cost him dearly politically, with some prominent Democrats refusing to acknowledge him and giving him poor placement in party speaking engagements.
"Advancing civil rights and social justice for LGBTQ people is one of the defining priorities for Lieutenant Governor Gavin Newsom," Zbur said. "He not only stood up boldly and publicly for marriage equality when it was not supported by a majority of Californians and when doing so presented significant political risks, but he has continued to be one of our community's most dedicated champions in the years since, always on the forefront of the fight to advance LGBTQ civil rights both within California and nationally."
But Villaraigosa actually has a longer, equally intense—if less nationally visible—history of support for both marriage equality and LGBT rights from his first meeting with Stonewall Democrats. In fact, Villaraigosa befriended California's first out state legislator, Sheila Kuehl, when they were elected in 1994 and put his Assembly Speakership on the line in 1998 to pass out Assemblymember Sheila Kuehl's "Dignity for All Students" bill.
Newsom got involved in local politics two years earlier, in 1996, when San Francisco Mayor Willie Brown appointed the businessman to a vacant seat on the Parking and Traffic Commission. The next year, Brown appointed him to the Board of Supervisors, where he easily won reelection in 1998. A 32-year old moderate representing a rich, heavily Republican district, Newsom ran unopposed in 2000 but nonetheless paid the San Francisco Republican Party $500 to be on their endorsement slate. That was the year the Supreme Court ruled in favor of Texas Gov. George W. Bush over Vice President Al Gore. At this point, nothing in Newsom's public advocacy  indicated that he would become a national LGBT hero.
Villaraigosa, meanwhile, not only fought in the Assembly alongside Kuehl, who has endorsed him for governor,  but he chaired the No on Prop 22 campaign and personally contributed $10,000 to fight the anti-gay marriage measure in 2000.
When Villaraigosa won his race for LA Mayor in 2005, he said the LGBT vote was second only to the Latino vote in turnout for him. In 2012, he was out in front of President Obama as chair of the Democratic National Convention in advocating for marriage equality to be put in the party platform. As one of his last acts before being termed out of office in 2013, Villaraigosa officiated at the wedding of Jeff Zarrillo and Paul Katami at LA City Hall. While appearing at several LGBT events since then, Villaraigosa may not be as familiar to younger LGBT voters in 2018.
So, since both candidates strongly support LGBT rights, why did EQCA select Newsom? According to Zbur, it had to do with depth of knowledge and a vision for the future.
"In our endorsement process, Newsom stood out in his understanding of the challenges and priorities of the LGBTQ community, including the need to address the disparities in health and wellbeing faced by LGBTQ people, including: extremely high rates of homelessness, violence, depression, suicide, substance abuse, poverty, school drop out, bullying and lack of acceptance, and lower rates of health insurance coverage," Zbur said. "He presented specific policy proposals to address these needs, which are aligned with Equality California's organizational priorities and mission.
"Although a number of candidates have been strong allies of our community," Zbur continued, "Newsom's in-depth understanding and prioritization of our community's needs, his specific policy proposals to address them, and demonstrable and continuous record fighting for LGBTQ civil rights and social justice makes him the clear choice for the LGBTQ community for California Governor in 2018."
The primary will be held on June 5, with the top two winners competing to succeed Gov. Jerry Brown on Nov. 6, 2018. According to the LA Times,  the election could
be decided by Angelinos, "where 1 in 4 of the state's voters live." Equality California's endorsement assures that the LA-based statewide lobbying organization will focus on turning out their members.
ACLU: 120 new anti-LGBTQ bills in the first few weeks of 2023
"Across the country, trans people & families are gearing up to fight back- prevent every one of these bills from becoming law"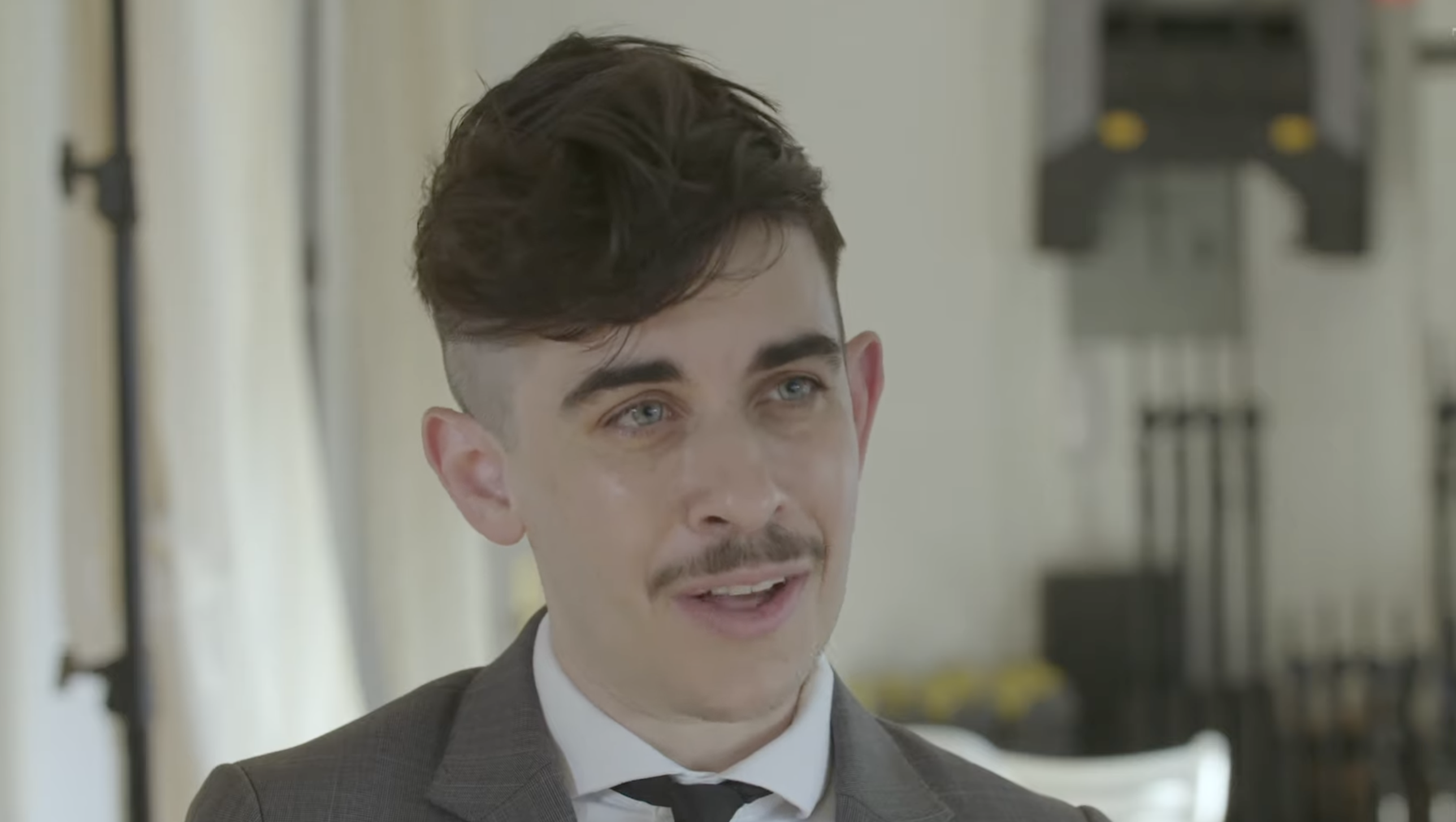 NEW YORK – Lawmakers across the country have introduced more than 120 anti-LGBTQ bills so far this year, according to a press release issued Thursday by the ACLU, America's largest and best-known litigation and lobbying group for individual rights and civil liberties.
In a press release announcing the findings, the ACLU introduced a digital dashboard, which summarizes the proposed anti-LGBTQ policies, organizes the bills by category, and tracks their progress through state legislatures.
"These bills represented a coordinated effort to deny transgender people our freedom, our safety, and our dignity," said Chase Strangio, deputy director for transgender justice at the ACLU's LGBTQ & HIV Project.
"Across the country, trans people and our families are gearing up to fight back and prevent every one of these bills from becoming law," he said in the press release.
Last year, the ACLU reports there were a record breaking 278 bills targeting LGBTQ people, of which 20 have become law. The group's litigation team has fought against "bills across the country restricting access to gender-affirming health care, barring trans people from updating identity documents, and denying transgender students equal access to school facilities and activities, as well as defending inclusive policies from political and legal attacks."
Additionally, the ACLU has brought lawsuits challenging book bans that target materials with LGBTQ characters or themes and represented parties in litigation over a Texas law that criminalizes parents who facilitate their trans children's access to guideline directed, medically necessary healthcare treatments and procedures.
The number of new anti-LGBTQ legislative proposals seen in the first few weeks of 2023 is especially remarkable considering that some state legislatures have not yet begun filing new bills.
In a Washington Blade article published Wednesday, activist and legislative researcher Erin Reed said that in addition to the fact that lawmakers are now on track to eclipse last year's record number of anti-LGBTQ bills, the proposals introduced so far this year have tended to be more extreme and cruel than in years past.
The ACLU has categorized them in seven primary focus areas: healthcare access, schools and education, free speech and expression, access to accurate IDs, Weakening Civil Rights Laws, Public Accommodations, and Other Anti-LGBTQ Bills.
The ACLU's press release describes each of these types of legislative proposals:
Health Care Access

Lawmakers are targeting access to medically-necessary health care for transgender people. Many of these bills ban affirming care for trans youth, and can even create criminal penalties for providing this care. 35 bills target health care access for transgender people.

Schools & Education

State lawmakers are trying to prevent trans students from participating in school activities like sports, force teachers to out students, and censor in-school discussions of LGBTQ people and issues. 58 bills target LGBTQ rights in schools and educational settings.

Free Speech & Expression

Despite the safeguards of the First Amendment's right to free expression, politicians are fighting to restrict how and when LGBTQ people can be themselves, limiting access to books about them and trying to ban or censor performances like drag shows. 19 bills target freedom of speech and expression for LGBTQ people.

Access to Accurate IDs

These bills attempt to limit the ability to update gender information on IDs and records, such as birth certificates and driver's licenses. Four bills target the right to accurate identity documents for transgender people.

Weakening Civil Rights Laws

These bills attempt to undermine and weaken nondiscrimination laws by allowing employers, businesses, and even hospitals to turn away LGBTQ people or refuse them equal treatment. Seven bills seek to weaken existing civil rights laws.

Public Accommodations

These bills prohibit transgender people from using facilities like public restrooms and locker rooms.

Other Anti-LGBTQ Bills

These bills don't quite fit in any of the other categories, but nonetheless target the rights of LGBTQ people. Examples include restrictions on marriage and bills preempting local nondiscrimination protections. Five bills target LGBTQ people and rights, including proposed amendments to define transgender people out of existence.