LGBT historic site projects continue under Trump
National Park Service approves 4 locations, 'Sexuality Equality' fellowship
The National Park Service last year approved at least four LGBT-related sites for inclusion in the National Register of Historic Places as well as a Postdoctoral Fellowship in Gender and Sexuality Equality that's expected to conduct research on women's and LGBT civil rights issues.
The four LGBT sites – two in Los Angeles and one each in New York City and Louisville, Ky. – were part of a project initiated during the Obama administration to review 130 LGBT-related sites throughout the country for possible inclusion in the National Register of Historic Places or for designation as a National Historic Landmark.
LGBT history advocates said they are pleased that the program so far appears to be continuing under the Trump administration.
The fellowship program, which was in the planning stage during the Obama administration, was approved in June 2017 by National Park Service Acting Director Mike Reynolds, who assumed that position two weeks before the Trump administration took office. He remained as acting director until January of this year, when Interior Secretary Ryan Zinke appointed him as superintendent of Yosemite National Park in California.
Zinke named longtime National Park Service official Paul Daniel Smith as the new acting director of the NPS.
Smith's views on the fellowship program and efforts to increase the number of LGBT-related sites for federal recognition couldn't immediately be determined. But a press release announcing the official launching of the fellowship program last November says it will be privately funded through a grant of nearly $1 million from the Andrew W. Mellon Foundation. It will be carried out by the National Park Foundation, which raises private funds to support national parks.
In addition to approving the four LGBT historic sites and the fellowship program, the National Park Service last month also continued the implementation process begun during the Obama administration of details related to the Stonewall National Monument in New York City's Greenwich Village.
President Obama in June 2016 issued a presidential proclamation establishing the Stonewall Inn gay bar, a park next to the bar, and surrounding streets, which were the site of the 1969 Stonewall riots, as a U.S. National Monument, the highest federal designation of a historic site or park.
Park Service officials announced last month that they were seeking public comments on plans for developing a "monument foundation document" to define and explain the historic significance of the Stonewall Inn and the role the 1969 police raid on the bar that triggered several days of rioting by LGBT people has played in launching the modern LGBT rights movement.
"This is a normal part of the process for a new national monument," said Andrew Berman, executive director of the Greenwich Village Society for Historic Preservation.
"I think this is a good faith effort, but of course we should all be vigilant to ensure that forces opposed to the message of equality and inclusion that Stonewall stands for, both within and without the administration, do not hijack the process," Berman said.
He said his organization is encouraging members of the LGBT community and allies to submit comments on the National Park Service's draft monument foundation document, which can be accessed through a page on the NPS website.
The deadline for submitting comments is Feb. 18.
Listed below are the four LGBT-related historic sites approved last year by the National Park Service for inclusion in the National Register of Historic Places:
Mitchell Camera Building (Studio One/The Factory) – Los Angeles
The Mitchell Camera Building, also known as The Factory Building, became the home of the famous gay disco and nightclub in West Hollywood called Studio One from 1974 to 1994. Lesbian activist Kate Eggert and her wife Krissy Gosney, who wrote the document nominating the building for inclusion in the National Register for Historic Places, report that Studio One in its heyday drew more than 1,000 mostly gay men on weekends and nearly that number on weeknights. "The popularity, prominence and influence of Studio One were pivotal in normalizing LGBTQ existence in the dominant mainstream/heterosexual society," the nomination document says. Among other things, it "influenced gradual social acceptance and self-affirmation of homosexuals in the Los Angeles area," according to the document.
Great Wall of Los Angeles/History of California by Judy Baca – Los Angeles
Artist and community activist Judy Baca is credited with conceiving in the early 1970s what has become the world's largest wall mural. At that time the U.S. Army Corps of Engineers contacted her to help beautify a near mile-long cement wall the corps built to control flooding in the San Fernando Valley section of L.A. A team of more than 80 youths, 10 artists, and five historians collaborated with Baca, a Chicana rights activist, to begin painting dozens of sections of the wall that depicted different time periods in the history of L.A. The project has continued nearly every year since then, with three LGBT history related sections of the wall painted in 1984. Allison Lyons, an L.A.-based historic sites expert who wrote the nomination document for the wall to be added to the National Register of Historic Places, said the LGBT sections include a general statement of LGBT rights, the story of the 1960s-era lesbian group Daughters of Bilitis, and the first known early gay rights group, Mattachine Society of Los Angeles.
Whiskey Row/LGBTQ Amendment – Louisville, Ky.
A section of Main Street in downtown Louisville has been known since the 19th Century as Whiskey Row because of its reputation for popular saloons and nightspots. In 2010 it was approved for inclusion in the National Register of Historic Places. Last year the National Park Service approved a request to amend the historic nature of the site to include the history of two gay bars located in the Whiskey Row historic district, The Downtowner, which was in business from 1975 to 1989, and the Beaux Arts Cocktail Lounge, which is believed to have been Louisville's first gay bar. The nomination document for the amended site was prepared by Catherine Fosl, director of the University of Louisville's Anne Braden Institute for Social Justice and Research and the author the Kentucky LGBT Heritage Initiative.
Caffe Cino – New York City
Located in New York's Greenwich Village, Caffe Cino opened in 1958 as a coffeehouse with space for art exhibitions by Joe Cino, an openly gay man. With Cino's support it quickly evolved into a space where experimental theater productions were performed, including productions with gay themes. It has since been recognized as the birthplace of Off-Off Broadway Theater in New York City. "At a time when depicting homosexuality on stage was a crime, many of the Caffe Cino's early productions featured gay characters or subject matter," according to a write up by the New York City LGBT Historic Sites Project, which submitted the nomination with the National Park Service to include its building in the National Register of Historic Places. The venue closed in 1968 following Cino's death.
Oklahoma Governor Kevin Stitt signs anti-Trans 'Bathroom Bill' into law
"These violations put Oklahoma at risk of losing millions of dollars & harms trans youth, all to solve a problem that does not exist"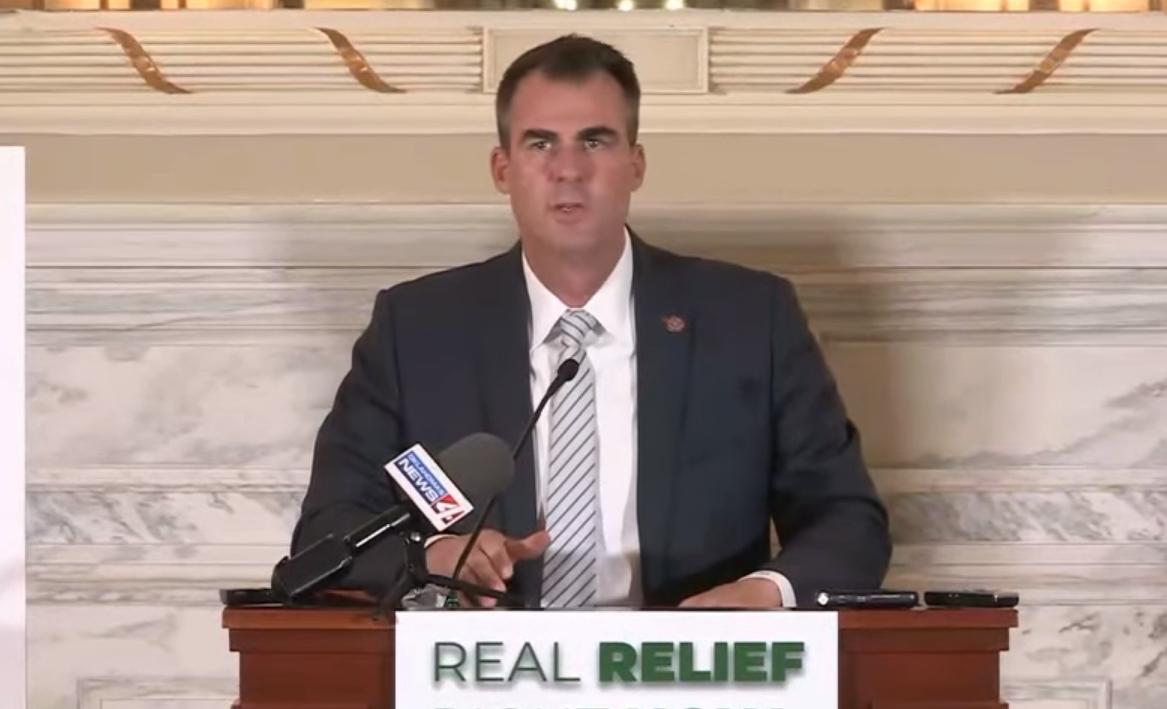 OKLAHOMA CITY – On Wednesday Oklahoma Republican Governor Kevin Stitt signed the anti-Trans measure Senate Bill 615 into law. The measure, which took effect immediately, requires all kindergarten through 12th grade students in public and charter schools to use restrooms and changing facilities associated with the sex listed on their birth certificates.
Provisions in the language of the law requires schools to adopt disciplinary procedures to punish students who do not comply and allows parents and guardians to take legal action against any school that does not comply with the new law.
The capital city's leading paper, The Oklahoman noted that any schools or districts that violate the law would see a 5 percent penalty reduction in state funding. 'That could subtract thousands to millions of dollars, depending on the school system," the paper noted.
"Governor Stitt believes girls should use girl restrooms and boys should use boy restrooms," Stitt's spokesperson Carly Atchison told media in a statement.
Opponents of the law point out that it is likely a violation of federal civil rights. "By singling out transgender students for discrimination and excluding them from restrooms that match their gender identity, SB 615 discriminates based on transgender status and sex in violation of the United States Constitution and Title IX of the Civil Rights Act," Tamya Cox-Touré, Executive Director of the ACLU of Oklahoma, said in a statement on Wednesday.
"These violations put Oklahoma at risk of losing hundreds of millions of dollars in federal funding and harms transgender youth, all to solve a problem that plainly does not exist," Cox-Touré added.
"This law is unconstitutional, a violation of Title IX of the Civil Rights Act, and more than anything it is unnecessarily cruel for the sake of cruelty," said Nicole McAfee, executive director of Freedom Oklahoma. "Over the last day we've heard people talk about school safety over and over again. But with a flick of his pen, Governor Stitt said that safety doesn't extend to already vulnerable transgender and Two Spirit young people."
"What states like Oklahoma, Alabama, Tennessee, and North Carolina have done time after time is find new ways to attack these kids for their political gains among radical voters," Cathryn Oakley, state legislative director and senior counsel for the Human Rights Campain said in a press release. "Governor Stitt has repeatedly disregarded the real harms these bills will impose on Oklahoma's youth."
LGBTQ+ leaders on reproductive justice & civil rights meet at White House
The importance of right to reproductive decision-making & privacy & the importance of reproductive health care for LGBTQI+ people highlighted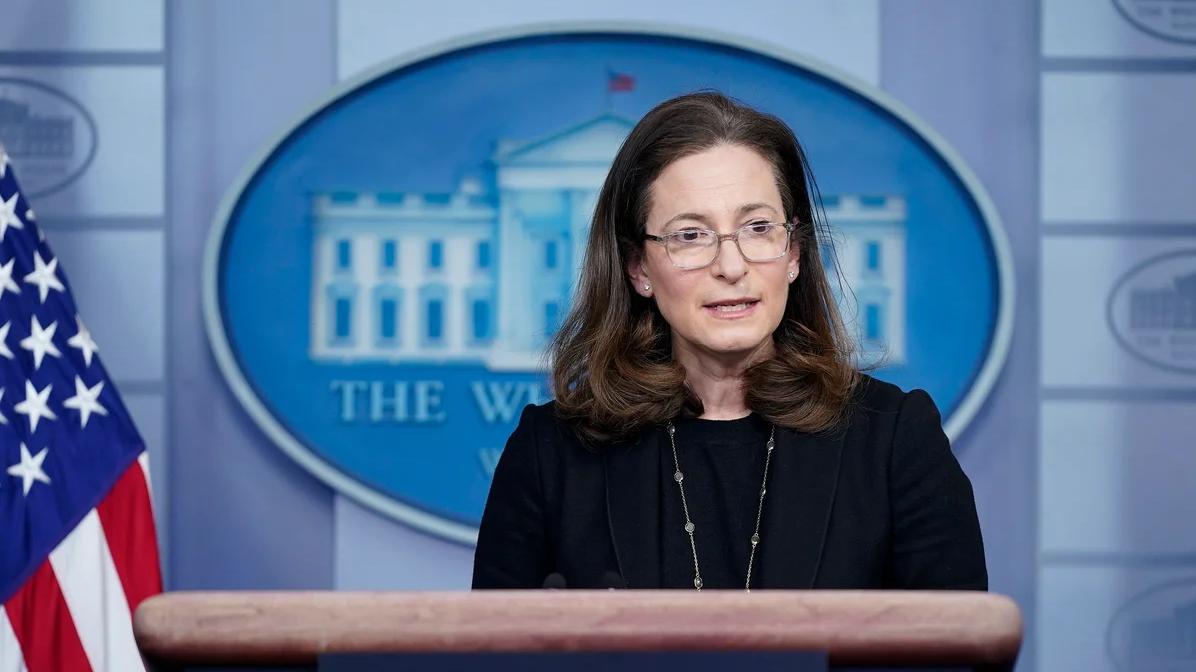 WASHINGTON – White House Gender Policy Council Director Jennifer Klein and White House Deputy Assistant to the President for Racial Justice and Equity Chiraag Bains convened a meeting with national LGBTQI+ leaders on protecting access to reproductive health care and protecting LGBTQI+ civil rights.
Advocates discussed the importance of protecting access to abortion for the LGBTQI+ community, and the need to protect critical and foundational LGBTQI+ civil rights, including marriage equality.
Participants also highlighted the importance of the right to reproductive decision-making and privacy, and the importance of reproductive health care for LGBTQI+ people as they start families, and cited fears about the challenges LGBTQI+ families are facing as states pass extreme laws restricting access to critical health care, including reproductive health care and gender-affirming care.

Senior Administration officials highlighted the President's unwavering commitment to LGBTQI+ civil rights, reproductive rights, and safeguarding LGBTQI+ couples and families.
Participants included representatives from:
Equality Federation
Family Equality
Lambda Legal
Freedom for All Americans
Human Rights Campaign
National LGBTQ Task Force
National Center for Lesbian Rights
National Center for Transgender Equality
National Women's Law Center
Pulse nightclub survivor 'at a loss' over Texas elementary school massacre
Brandon Wolf is Equality Florida's press secretary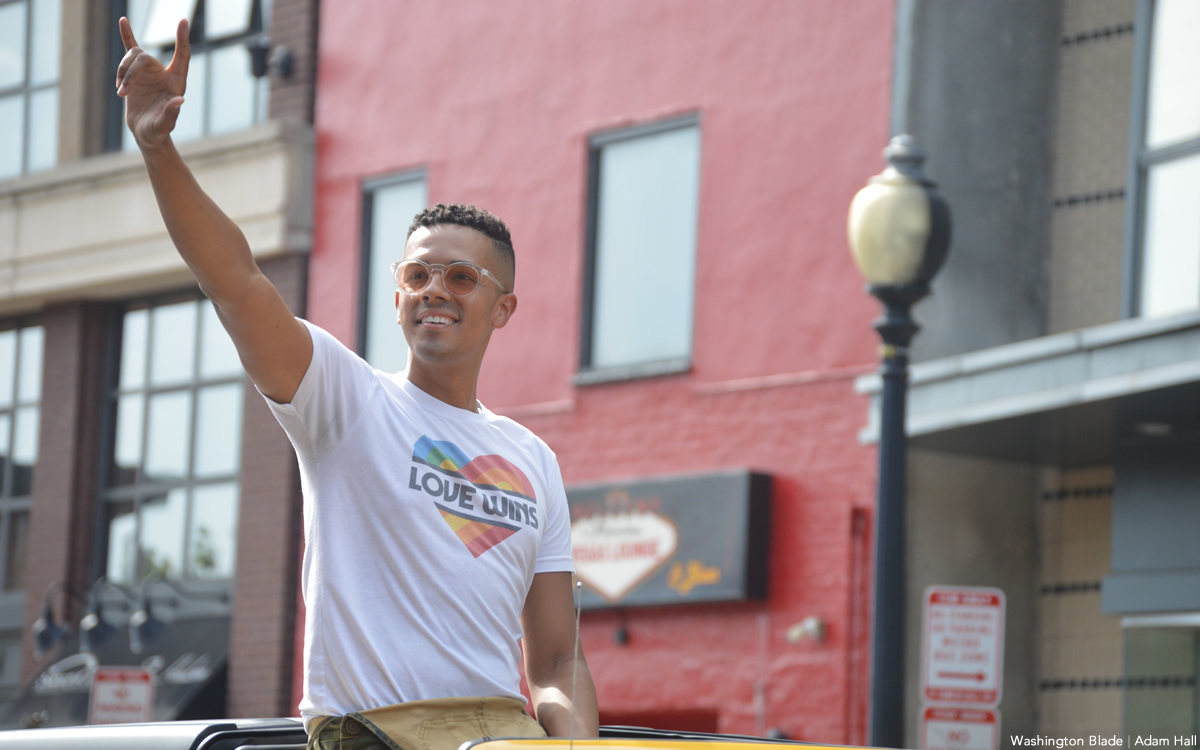 ORLANDO, Fla. — A survivor of the Pulse nightclub massacre on Wednesday said he is "at a loss" over the massacre at a Texas elementary school that left 21 people dead.
"Twenty-one people were murdered," said Equality Florida Press Secretary Brandon Wolf in a statement he sent to the Washington Blade a day after a gunman killed 21 people inside Robb Elementary School in Uvalde, Texas. "Nineteen of them were children — babies. That means 19 families sent their elementary age kids off to school only to get the worst news: That their babies would be leaving class in body bags."
Wolf was inside the Pulse nightclub in Orlando, Fla., on June 12, 2016, when a gunman opened fire and killed 49 people. His two close friends — Christopher "Drew" Leinonen and his fiancé, Juan Guerrero — were among those killed.
Wolf in his statement noted "right wing politicians have spent the past year insisting that the greatest threats our children face are the potential they'll learn that this nation was built on the backs of enslaved Black people or that their teacher uses they/them pronouns."
"They've banned books, censored curriculum and bastardized history lessons," said Wolf. "All the while, they haven't lifted a finger to protect kids from what is killing them."
Equality Florida echoed Wolf's sentiments.
We have an entire faction of extremists laser focused on banning books, propagandizing history, and bastardizing curriculum while the nightmare of gun violence ravages our kids without end.

Heartbroken for those shattered by gun violence today. https://t.co/ED7ItnNR2T

— Equality Florida (@equalityfl) May 24, 2022
"I am heartbroken for the shattered families," added Wolf. "Grief-stricken for these stolen lives. And enraged at the power-hungry leaders who have chosen time and again to serve up this country's most vulnerable as sacrifices in exchange for a boost up the ladder of their own ambitions."
Axel Rodríguez's friend, Xavier Serrano Rosado, died inside the Pulse nightclub.
Rodríguez told the Blade that Tuesday was "such a dad day for us here" in Orlando.
"It is like going through the same emotions we had when the attack at Pulse happened, but it's even worse because we are talking about children," he said. "When will our government stop thinking about money and stop this madness? Everyone now can obtain a gun anywhere. I just cannot comprehend that at all."
The Pulse nightclub massacre was the deadliest mass shooting in modern U.S. history until a gunman on Oct. 1, 2017, killed 60 people at a concert in Las Vegas.
A gunman on Feb. 14, 2018, killed 17 people at Marjory Stoneman Douglas High School in Parkland, Fla. Twenty children and six adults died in the massacre at the Sandy Hook Elementary School massacre in Newtown, Conn., on Dec. 14, 2012.
The Robb Elementary School massacre took place less than three years after a gunman killed 22 people at a Walmart in El Paso, Texas.
"There are no words," tweeted Pride Center San Antonio, which is roughly 90 minutes east of Robb Elementary School, on Wednesday.
There are no words… #uvaldetx #texasstrong #prayforuvalde pic.twitter.com/O9QhjDre3M

— The Center – Pride Center San Antonio (@PrideCenterSA) May 25, 2022
"Our hearts are with the Uvalde community," said Equality Texas on Tuesday. "Every child deserves to free safe at school."
Every child deserves to feel safe at school

— Equality Texas (@EqualityTexas) May 24, 2022