LGBT historic site projects continue under Trump
National Park Service approves 4 locations, 'Sexuality Equality' fellowship
The National Park Service last year approved at least four LGBT-related sites for inclusion in the National Register of Historic Places as well as a Postdoctoral Fellowship in Gender and Sexuality Equality that's expected to conduct research on women's and LGBT civil rights issues.
The four LGBT sites – two in Los Angeles and one each in New York City and Louisville, Ky. – were part of a project initiated during the Obama administration to review 130 LGBT-related sites throughout the country for possible inclusion in the National Register of Historic Places or for designation as a National Historic Landmark.
LGBT history advocates said they are pleased that the program so far appears to be continuing under the Trump administration.
The fellowship program, which was in the planning stage during the Obama administration, was approved in June 2017 by National Park Service Acting Director Mike Reynolds, who assumed that position two weeks before the Trump administration took office. He remained as acting director until January of this year, when Interior Secretary Ryan Zinke appointed him as superintendent of Yosemite National Park in California.
Zinke named longtime National Park Service official Paul Daniel Smith as the new acting director of the NPS.
Smith's views on the fellowship program and efforts to increase the number of LGBT-related sites for federal recognition couldn't immediately be determined. But a press release announcing the official launching of the fellowship program last November says it will be privately funded through a grant of nearly $1 million from the Andrew W. Mellon Foundation. It will be carried out by the National Park Foundation, which raises private funds to support national parks.
In addition to approving the four LGBT historic sites and the fellowship program, the National Park Service last month also continued the implementation process begun during the Obama administration of details related to the Stonewall National Monument in New York City's Greenwich Village.
President Obama in June 2016 issued a presidential proclamation establishing the Stonewall Inn gay bar, a park next to the bar, and surrounding streets, which were the site of the 1969 Stonewall riots, as a U.S. National Monument, the highest federal designation of a historic site or park.
Park Service officials announced last month that they were seeking public comments on plans for developing a "monument foundation document" to define and explain the historic significance of the Stonewall Inn and the role the 1969 police raid on the bar that triggered several days of rioting by LGBT people has played in launching the modern LGBT rights movement.
"This is a normal part of the process for a new national monument," said Andrew Berman, executive director of the Greenwich Village Society for Historic Preservation.
"I think this is a good faith effort, but of course we should all be vigilant to ensure that forces opposed to the message of equality and inclusion that Stonewall stands for, both within and without the administration, do not hijack the process," Berman said.
He said his organization is encouraging members of the LGBT community and allies to submit comments on the National Park Service's draft monument foundation document, which can be accessed through a page on the NPS website.
The deadline for submitting comments is Feb. 18.
Listed below are the four LGBT-related historic sites approved last year by the National Park Service for inclusion in the National Register of Historic Places:
Mitchell Camera Building (Studio One/The Factory) – Los Angeles
The Mitchell Camera Building, also known as The Factory Building, became the home of the famous gay disco and nightclub in West Hollywood called Studio One from 1974 to 1994. Lesbian activist Kate Eggert and her wife Krissy Gosney, who wrote the document nominating the building for inclusion in the National Register for Historic Places, report that Studio One in its heyday drew more than 1,000 mostly gay men on weekends and nearly that number on weeknights. "The popularity, prominence and influence of Studio One were pivotal in normalizing LGBTQ existence in the dominant mainstream/heterosexual society," the nomination document says. Among other things, it "influenced gradual social acceptance and self-affirmation of homosexuals in the Los Angeles area," according to the document.
Great Wall of Los Angeles/History of California by Judy Baca – Los Angeles
Artist and community activist Judy Baca is credited with conceiving in the early 1970s what has become the world's largest wall mural. At that time the U.S. Army Corps of Engineers contacted her to help beautify a near mile-long cement wall the corps built to control flooding in the San Fernando Valley section of L.A. A team of more than 80 youths, 10 artists, and five historians collaborated with Baca, a Chicana rights activist, to begin painting dozens of sections of the wall that depicted different time periods in the history of L.A. The project has continued nearly every year since then, with three LGBT history related sections of the wall painted in 1984. Allison Lyons, an L.A.-based historic sites expert who wrote the nomination document for the wall to be added to the National Register of Historic Places, said the LGBT sections include a general statement of LGBT rights, the story of the 1960s-era lesbian group Daughters of Bilitis, and the first known early gay rights group, Mattachine Society of Los Angeles.
Whiskey Row/LGBTQ Amendment – Louisville, Ky.
A section of Main Street in downtown Louisville has been known since the 19th Century as Whiskey Row because of its reputation for popular saloons and nightspots. In 2010 it was approved for inclusion in the National Register of Historic Places. Last year the National Park Service approved a request to amend the historic nature of the site to include the history of two gay bars located in the Whiskey Row historic district, The Downtowner, which was in business from 1975 to 1989, and the Beaux Arts Cocktail Lounge, which is believed to have been Louisville's first gay bar. The nomination document for the amended site was prepared by Catherine Fosl, director of the University of Louisville's Anne Braden Institute for Social Justice and Research and the author the Kentucky LGBT Heritage Initiative.
Caffe Cino – New York City
Located in New York's Greenwich Village, Caffe Cino opened in 1958 as a coffeehouse with space for art exhibitions by Joe Cino, an openly gay man. With Cino's support it quickly evolved into a space where experimental theater productions were performed, including productions with gay themes. It has since been recognized as the birthplace of Off-Off Broadway Theater in New York City. "At a time when depicting homosexuality on stage was a crime, many of the Caffe Cino's early productions featured gay characters or subject matter," according to a write up by the New York City LGBT Historic Sites Project, which submitted the nomination with the National Park Service to include its building in the National Register of Historic Places. The venue closed in 1968 following Cino's death.
LeVar Burton will lead this year's Banned Books Week
Burton is the first actor to serve as honorary chair of Banned Books Week which takes place October 1–7, 2023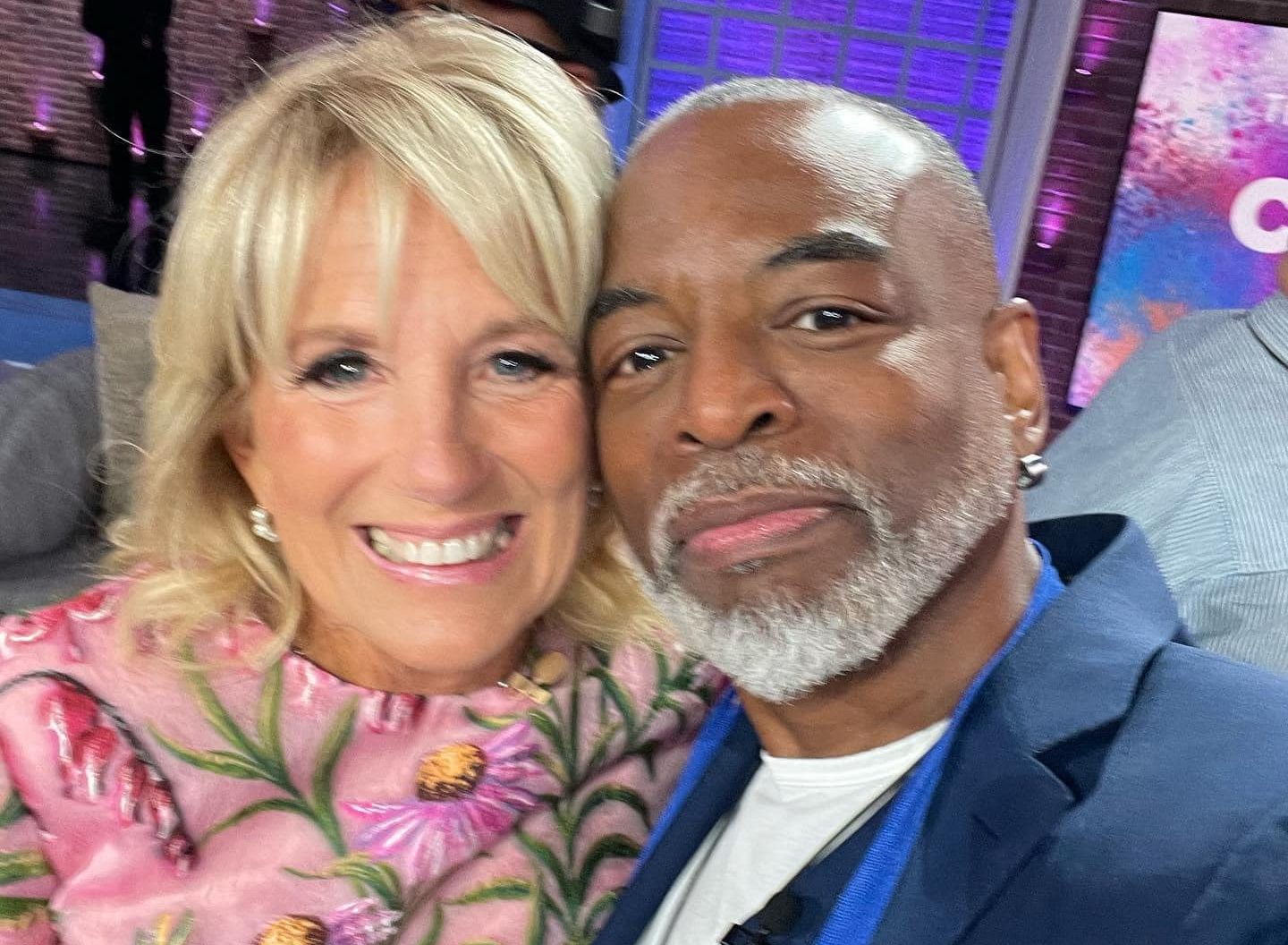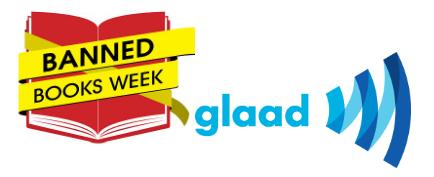 NEW YORK – Beloved reading advocate, writer, and television and film star LeVar Burton will lead this year's Banned Books Week, which takes place October 1–7, 2023. Burton is the first actor to serve as honorary chair of Banned Books Week, an annual weeklong event that highlights the value of free and open access to information and brings together the entire book community in shared support of the freedom to seek and to express ideas.
Recognizable for his groundbreaking roles in the landmark television series Roots and the Star Trek franchise, Burton's work as a literacy advocate has inspired generations. Many in the book community can trace their love of reading and advocacy for the right to read to Burton's treasured PBS children's series Reading Rainbow. Burton has continued to inspire readers with the enormously popular LeVar Burton Reads podcast. A long-time champion for reading and access to books, Burton executive produced The Right to Read, an award-winning 2023 documentary film that positions the literacy crisis in America as a civil rights issue.
"Books bring us together. They teach us about the world and each other. The ability to read and access books is a fundamental right, and a necessity for life-long success," says Burton. "But books are under attack. They're being removed from libraries and schools. Shelves have been emptied because of a small number of people and their misguided efforts toward censorship. Public advocacy campaigns like Banned Books Week are essential to helping people understand the scope of book censorship and what they can do to fight it. I'm honored to lead Banned Books Week 2023."
GLAAD is a Banned Books Week Coalition contributor. The majority of recent book bans and challenges have targeted books by and about LGBTQ people, and all people of color. This morning the American Library Association reported a 20% increase in attempts to censor library materials from the previous year, with nearly 700 challenges in the first eight months of 2023.
"LeVar Burton's longstanding commitment to literacy and to elevating all readers make him a fantastic choice to lead Banned Books Week," says GLAAD President and CEO, Sarah Kate Ellis. "As LGBTQ books and people come under unprecedented attack, who better than the host of the beloved Reading Rainbow to remind us how books strengthen us, connect us, and make the world a more expansive and beautiful place. We need every voice to speak up for all parents, youth and families and the fundamental freedom to read and belong."
Burton will headline a live virtual conversation with Banned Books Week Youth Honorary Chair Da'Taeveyon Daniels about censorship and advocacy at 8:00 p.m. ET on Wednesday, October 4. The event will stream live on Instagram (@banned_books_week).
Visit BannedBooksWeek.org for more details.
The American Library Association's (ALA) Office for Intellectual Freedom documented an unparalleled increase in attempts to remove books and other materials from libraries and schools in 2022: 1,269 demands to censor library books and resources, the highest number of attempted book bans since ALA began compiling censorship data more than 20 years ago. These demands targeted 2,571 unique titles, a 38% increase over the previous year.
Since it was founded in 1982, Banned Books Week has drawn attention to the attempts to remove books and other materials from libraries, schools, and bookstores. The 2023 Banned Books Week theme "Let Freedom Read" is a call to action about the urgent need to defend the right to read and to support the community of readers, library staff, educators, authors, publishers, and booksellers.
Saturday, October 7, will mark Let Freedom Read Day, a day of action against censorship. From calling decision-makers to checking out or buying banned books, to writing letters and more, everyone is encouraged to do at least one thing to defend the right to read and to speak on behalf of those who ensure access to information.
For information about ways to participate and resources, visit bannedbooksweek.org/let-freedom-read-day/.
Visit BannedBooksWeek.org for information about Burton's event and other programs, ways to participate, and promotional materials. Follow Banned Books Week on social media (@BannedBooksWeek on X and Facebook, @banned_books_week on Instagram) for the latest updates.
About LeVar Burton
LeVar Burton is an actor, director, producer, and podcaster whose decades-long work includes Roots, Star Trek: The Next Generation, and Reading Rainbow. He is the honored recipient of seven NAACP Awards, a Peabody, a Grammy, and 15 Emmys, including a Lifetime Achievement Award at the Inaugural Children's & Family Emmys.
As a lifelong literacy advocate, Burton has dedicated decades to encouraging children to read. In 2023, Burton premiered his first documentary, The Right to Read, a film that positions the literacy crisis in America as a civil rights issue. The Right to Read was officially selected at the Santa Barbara International Film Festival and SXSW Edu.
Burton continues to exercise his passion for storytelling as the award-winning author of Aftermath, The Rhino Who Swallowed a Storm, and A Kids Book About Imagination. He launched his first book club with Fable, a digital book club community, and partnered with Masterclass to share the power of storytelling.
His production company, LeVar Burton Entertainment (LBE), develops projects in the film, television, podcasting, and publishing space to share stories that foster empathy, champion diversity, and build community.
Now in its 12th season, the enormously popular LeVar Burton Reads podcast has over 175 episodes in its catalog, boasting 25 million downloads. LBE's first Kids & Family podcast, Sound Detectives, will debut on Stitcher in November 2023.
As a pop culture icon, Burton has the unique ability to reach all ages, ethnicities, and socioeconomic groups, communicating to a large fan base that is highly engaged and motivated to embrace his message.
About the Banned Books Week Coalition
The Banned Books Week Coalition is an international alliance of diverse organizations joined by a commitment to increase awareness of the annual celebration of the freedom to read. The Coalition seeks to engage various communities and inspire participation in Banned Books Week through education, advocacy, and the creation of programming about the problem of book censorship.
The Banned Books Week Coalition includes American Booksellers for Free Expression, American Library Association, Amnesty International USA, Association of University Presses, Banned Books Week Sweden (a collaboration between Sweden PEN and the Dawit Isaak Library), Children's Book Council, Comic Book Legal Defense Fund, Foundation for Individual Rights and Expression, Freedom to Read Foundation, Little Free Library, National Book Foundation, National Coalition Against Censorship, National Council of Teachers of English, PEN America, People for the American Way Foundation, and PFLAG. Contributors include American Society of Journalists and Authors, Authors Guild, Index on Censorship, GLAAD, and Project Censored. Banned Books Week is endorsed by the Center for the Book in the Library of Congress and receives generous support from HarperCollins and Penguin Random House.
GLAAD
For more information, please visit www.glaad.org or connect with GLAAD on Facebook and Twitter.