February 8, 2018 at 12:37 pm PST | by Dawn Ennis
Ohio trans boy seeks judge's OK to avoid conversion therapy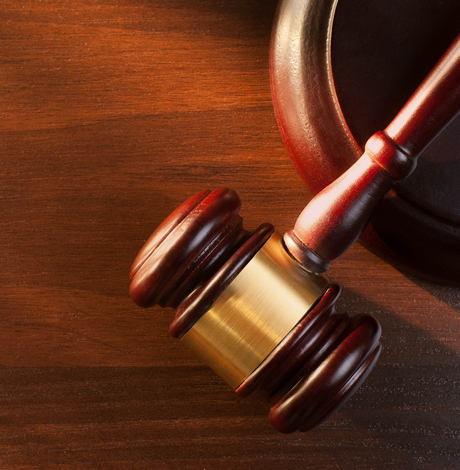 An Ohio judge will soon decide whether a 17-year-old Cincinnati high school senior can live authentically as a transgender male or must undergo Christian-based psychological treatments aimed at preventing his transition. Court documents show that the unidentified parents asked Judge Sylvia Herndon to prevent their unidentified teenager from undergoing hormone replacement therapy and force him to submit to the controversial practice of "conversion therapy," also known as "reparative therapy," first outlawed in California in 2012. That bill's author, Rep. Ted Lieu, calls the "fake, dangerous" practice "psychological child abuse."
The discredited, unscientific practice poses a real danger to tens of thousands of adolescents, according to a new study by the Williams Institute at UCLA's School of Law. "Conversion therapy" has been used against almost 700,000 Americans between the ages of 18 and 59, according to researchers. An estimated 350,000 of them underwent the so-called "therapy" as children or teenagers, the Williams Institute report says.
The Ohio trans teen now lives with his grandparents, whose identity is also being withheld. They fully support his desire for hormone replacement therapy (HRT) to transition and are seeking full custody. The grandparents have a cadre of medical experts, social workers and lawyers from the local Department of Jobs and Family Services (DJFS) supporting them.
"The parents in this case do not desire to parent their child," DJFS attorney Donald Clancy said in closing arguments Friday, Jan. 26, WCPO-TV reported. "They merely have a desire to parent a child who, in reality, no longer exists."
Karen Brinkman, the attorney who represents the parents, told the court they are not seeking to regain custody, but wish to withhold HRT, calling it a protective measure to prevent long-term damage. Brinkman told the judge they believe the teen's gender expression is just a phase, "a place to park (the child's) anxiety."
"The belief that hormone therapy or sex reassignment therapy would help patients who have gender dysphoria is based on hope, not science," said Brinkman.
Not true, says Shannon Minter, legal director of the San Francisco-based National Center for Lesbian Rights in a phone interview with the Los Angeles Blade. "There's an enormous body of clinical data, research and experience that goes back now for decades that shows the efficacy of transition for transgender youth."
"The data is overwhelming that young people benefit," Minter adds.
In fact, multiple studies have shown long-term, positive outcomes for transgender patients who report experiencing "high degrees of well-being and good social integration" as well as "significantly fewer psychological problems," when permitted gender-affirming treatments.
"I've heard that story from parents over and over again," Minter says, "that parents who start off very opposed to even the idea of transgender identity are brought around through their love for their children, seeing how much better their children do when they are affirmed."
Religious conservatives, emboldened by the Trump administration's pendulum swing away from LGBT rights, are pressing more cases like these. For example, Minter's team is now in federal court in Tampa, Florida facing off against anti-LGBT Kentucky clerk Kim Davis's extremist right-wing Christian attorneys. Liberty Counsel is suing to stop an ordinance banning "conversion therapy," which they claim violates the First Amendment rights of two licensed family and marriage therapists in the Tampa Bay area.
"These counselors provide life-saving counsel to minors and their parents or legal guardians," Liberty Counsel said a press release last December, "who desperately desire to conform their unwanted same-sex attractions, behaviors, and identity to their religious beliefs or conscious [sic]."
But Minter notes that laws like Tampa's banning "conversion therapy" don't apply to pastoral counseling.
"This is not about that at all," says Minter. "This is about ordinary regulation like mental health professionals, who are subject to all kinds of rules and regulations to make sure they don't hurt people."
Minter adds, "We don't let doctors prescribe medications that we know are ineffective and harmful, and we don't let mental health professionals engage in treatments that we know are ineffective or harmful."
To date, more than a dozen medical associations, including the American Medical Association, the American Psychiatric Association and the American Academy of Pediatrics, have come out against so-called "conversion therapy."
In March 2017, Tampa joined 31 cities and counties, the District of Columbia and nine states that have outlawed the disreputable practice. In 2012, then-California state Sen.Ted Lieu started the pushback against the then widespread conservative religious belief that an LGBT person could be "converted" or "repaired" to become heterosexual. When Gov. Jerry Brown signed Lieu's bill, he said "conversion therapy" had "no basis in science or medicine and they will now be relegated to the dustbin of quackery." The California ban was upheld by the U.S. Supreme Court for the second time last summer.
Last year, California Rep. Adam Schiff reintroduced a bill in Congress to prohibit discrimination against LGBT youth — including "conversion therapy" — in the nation's "troubled teen" residential programs, a billion dollar industry.
So-called "conversion therapy" is "unethical. It's malpractice. It's consumer fraud," says Minter. "We really want to make sure that parents and therapists themselves absolutely understand that they are going to be held legally accountable if they engage in conversion therapy,. And we will sue you at the drop of a hat. We're very good about bringing a lawsuit against a 'conversion therapist' in any state in this country."
Back in Ohio, a ruling is anticipated by Feb. 16th, and Judge Herndon has much to consider. The lawyer for the trans boy's parents told the court that they don't believe their child is transgender at all. The religious-based treatment they want for their son will "get to the underlying causes" of why he thinks he is trans, said Brinkman. She told the judge the boy is too unstable to decide for himself, the Associated Press reported.
That's not the opinion of actual experts called to testify on his behalf, according to WCPO-TV. Doctors and therapists who examined the boy diagnosed him as having gender dysphoria, but testified that his mental and physical health improved since leaving his home and moving in with his grandparents, according to Paul Hunt of ProKids, a nonprofit organization that helps foster children in Hamilton County, Ohio.
"'When I was home, dad chased me around the house,'" the grandparents' attorney, Jeffrey Cutcher, quoted the teen as saying. "'When I was home, I lived in terror in that home.'"
Cutcher said the trans teen's goal now is to graduate, begin living fulltime as a male, and attend college.
"We don't want to be planning a funeral," Cutcher told the judge. "This child teeters on the edge of suicidal ideation."
That risk is real and borne out by statistics. Suicide is the second leading cause of death for youth between the ages of 10 and 24, according to the Centers for Disease Control. The rate of suicide attempts quadruples for LGBT youth and doubles for questioning youth, compared to that for straight young people. Nearly half of all young transgender people have considered taking their own lives, with 25 percent actually attempting suicide.
But it's especially concerning that LGBT youth whose families reject them are more than eight times as likely to have attempted suicide, compared to LGBT peers who reported little or no family rejection, according to the Family Acceptance Project.
For Cincinnati teen, his parents' rejection was so awful, he emailed a crisis hotline last year and reported that one of his parents had told him to kill himself. They also refused to let him get therapy unless it was Christian-based. The teen said he was forced to listen to Bible scriptures for more than six hours at a time, according to court documents.
That's when Hamilton County Job and Family Services intervened.
In doing so, county advocates appear to have either prevented, or at least postponed, the 17-year old's exposure to further harm through "conversion therapy."
The latest Williams Institute report makes a dire prediction for youth like him: "20,000 LGBTQ youths currently between the ages of 13 and 17 will be subjected to conversion therapy from a licensed health care professional before they turn 18. An additional 57,000 will be subjected to the controversial practice from a religious or spiritual adviser before age 18."
"The judge's decision within will determine which path lies ahead for the Ohio teen and may forecast the trend for others.