Should Atlantis Events come with a warning label?
Circuit party cruises, drugs, and obfuscation-you worried?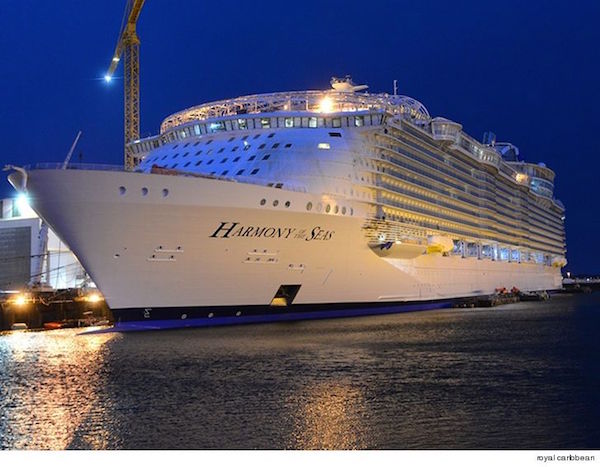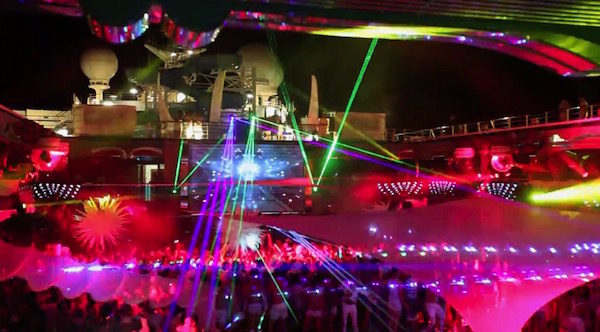 Another Atlantis Events cruise is underway—this one an 11-day cruise from Auckland, New Zealand to Sydney, Australia.
All that bad press about the death of popular Storm Chasers star Joel Taylor last month has simply faded from memory as the gayest circuit party on the high seas returns to cruising as usual. No more PR finger-pointing and the myopic moralism from social media commentators about "personal responsibility" pretty much assures there will be no accountability for the suspected drug overdose death of a gay man so many say they loved.
Taylor was buried on Jan. 29 in his hometown of Elk City, Oklahoma with his family, best friend and former Storm Chasers co-star Reed Timmer and apparently his other best friend, the Dominator 1—the black armored storm-chasing beast Taylor drove on the Discovery Channel series—attending his funeral.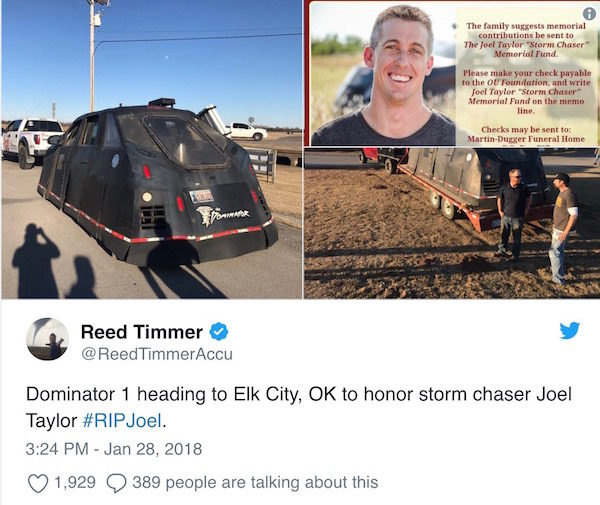 No doubt unspoken during the somber service was how protected Taylor was during his dangerous career, only to die alone in his cabin after partying with seafaring friends aboard Harmony of the Seas, an 18-deck ocean liner, the largest of Royal Caribbean's fleet, chartered by West Hollywood-based Atlantis Events.
TMZ broke the story on  Jan. 24, reporting that Taylor "died from a suspected overdose on a cruise ship—this according to passengers on the boat. Passengers on the Royal Caribbean Cruise Line Harmony of the Seas tell TMZ—drugs on the party boat were plentiful, and they say 38-year-old Taylor was partaking." TMZ updated the story, reporting that "Law enforcement sources tell TMZ, 'It appears the death could be an overdose and Joel Taylor was consuming controlled substances.' A passenger who interacted with Joel tells TMZ, Joel had consumed enough GHB on the dance floor Tuesday that he was rendered unconscious and taken off the dance floor by 2 people and back to his room."
That information is critical because it appears that TMZ is the only media outlet with a law enforcement source saying the cause of death might be a drug overdose. The Institute of Forensic Sciences of Puerto Rico conducted the autopsy after Taylor's family identified him. But as of Feb. 18, there appears to be no public toxicology results—hence, no official report of how, exactly, Joel Taylor died. And with no confirmation of a drug overdose, neither Royal Caribbean nor Atlantis Events has yet officially explained how Taylor could have ODed on a ship with a zero tolerance policy for illegal drugs. 
They can also obfuscate when asked whether their medical staff is trained to handle reactions to bad drugs or drug overdoses since—Catch 22 alert—they have a zero tolerance for drugs. It's like prison officials refusing to comment on rape in prison because rape in prison is illegal.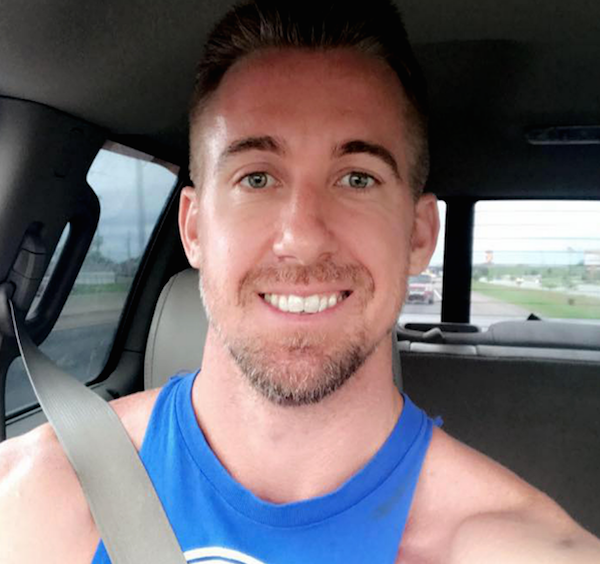 Royal Caribbean issued a statement without acknowledging Taylor's name. "As is our standard procedure, law enforcement was notified and responded to the ship when it arrived in San Juan, Puerto Rico, on Tuesday, January 23," Owen Torres, manager of global corporate communications for Royal Caribbean Cruises, said in a statement to PEOPLE and other news outlets. "We extend our most sincere and heartfelt condolences to the family and friends of the 38-year-old male guest from the United States who died while onboard Harmony of the Seas. A member of our Care Team is providing support and assistance to his family."
Atlantis Events released no statement of condolence or explanation and took down its website page advertising the 'all-gay Caribbean Cruise on Harmony of the Seas' running from January 20-27, with an 'Error 404' message in its place, TMZ did not disclose which branch of law enforcement gave them the information but there are several with at least a tangential association with the cruise.
Torres said the cruise lines works closely with the US Coast Guard and Customs and Border Patrol which acts like the TSA scanning passengers before boarding. Several Atlantis passengers confirmed this on social media noting that some passengers had been arrested for drug possession or prevented from boarding at the Ft. Lauderdale port before departure.
Ricardo Castrodad, public affairs officer for the Coast Guard's San Juan sector, told PEOPLE that Royal Caribbean had notified them about a death on board when they docked in San Juan, Puerto Rico but their investigation would be purely from a "marine safety standpoint."
Several media outlets subsequently reported that the FBI was investigating Taylor's death. But FBI Miami representative James P. Marshall told the Los Angeles Blade that "FBI Miami is not involved in this matter" and FBI San Juan representative Carlos Osorio said that since no violent crime had been committed, his FBI office was not involved. He said jurisdiction for drug overdoses rested with the San Juan police.
However, no one answered at police headquarters in San Juan when both the Los Angeles Blade and Washington Blade reporter Michael Lavers (who speaks Spanish) repeatedly called. Only one of the four local newspapers reported the death at the time.
Lavers, who has recently filed several in-depth reports from Puerto Rico, offers this perspective. "The Puerto Rico Police Department is overwhelmed because of the aftermath of Hurricane Maria. A lack of resources, increased crime and the devastation itself have combined to create this situation," Lavers says. "I quite frankly would not expect the Puerto Rico Police Department to conduct a swift investigation into Joel's death."
Nonetheless, Royal Caribbean's Owen Torres insisted there was no drug-related story to report until the San Juan police finish their investigation and the toxicology report identifies the cause of death.
In a roughly 30 minute (tape recorded) sometimes testy phone interview, Torres hammered away at his main talking points that seemed more geared to protect the company from liability than acknowledging a situation fraught with contradictions.
For instance, when the Los Angeles Blade attempted to interview Atlantis Events President & CEO Rich Campbell, an assistant politely but firmly said "we won't comment" on Taylor's death. When pressed to answer other drug-related policy questions, the man said, "That's all I can tell you. You have to contact the cruise line. They're doing PR." No one picked up when the Los Angeles Blade tried again.
However, Torres told the Los Angeles Blade: "I cannot speak on behalf of Atlantis charter. You need to contact them in regards to their policies."
But several times Torres insisted that Royal Caribbean's policy applies to Atlantis, as well as all of RCCI's fleet of cruise ships—"all the same rules ally." Royal Caribbean has "a zero tolerance for illegal drugs, period— whether a charter or a guest." The "clear list" of banned drugs are on their website and in cruise documents. "And we hold our charter responsible the same way as we do [sic] and we involve law enforcement should we find any violation, whether you're a charter and our guest."
And again: "Our rules and regulations apply to charters and we hold them accountable. I can't speak to what Atlantis does—we need to touch base with them. But we hold them accountable," Torres said, though he refused to say how Royal Caribbean would hold Atlantis Events accountable for one or more violations of corporate drug policy. But, he added, "as of right now, we are definitely evaluating the situation and will take it from there."
Though Torres noted that no one knows the facts, he said TMZ's reporting was wrong. "I'm telling you right now you need to look into what the local law enforcement [says] to see what exactly is the cause of death because as far as I know—you and I don't know what the cause of death is. You're just speculating from what TMZ said and that kind of stuff and that is not correct. We're not in the business to speculate [sic] and that is for law enforcement to finalize their investigation," Torres told the Los Angeles Blade.
Torres also insisted that information about the onboard medical center is adequately addressed in ship documents and that the medical staff is trained to handle any contingency. "Our hospital and medical staff provide treatment for anyone for anything of that matter," Torres said. Asked specifically about whether the staff is prepared to handle drug overdoses (drug interactions can be fatal, as well), Torres' had a strange reaction "No, no, no, no! You're misquoting me right there," he said. "I'm not saying anything you're saying about what you're just now saying."
Finally, Torres said that if a passenger shows up and is overdosing, "there's a procedure our medical team deals with" but he is not aware of what it is. Additionally, the ship will medically evacuate serious medical cases.
Towards the end of the interview, Torres was exasperated by the questions culled from comments on websites and social media about rampant drug use on that trip.
"The drug use on this cruise was the worst we had ever seen. Out in the open as it was widely accepted and no one had shame. We had never seen people do GHB, Coke and Meth all while dancing but we did on this cruise. It was so widespread that we choose to go back to our rooms because it was really getting to us seeing it," Anthony, for example, who commented Jan. 29 on Jim Walker's Cruise Law News. "It was so accepted that it became the joke of all the shows. "
"If you're saying things are rampant, I'm trying to figure out what it is our crew did not do in? Of not reporting it, because then that's a different story because we have security guards all over our ship," Torres said. But "just coming to me with 'he said, she said'—that's not the business we're in."
"So nothing can be reported about what the cause of death is or what happened on board because right now, we are working with law enforcement, period," Torres continued. "At the end of the day, Royal is Royal but [Atlantis CEO] Rich Campbell is who you need to touch base with….I have made it very clear—I don't speak on behalf of Atlantis. Never."
The veracity of this is difficult to determine, considering what the Puerto Rican Police Department is experiencing. As of Feb. 13, more than 400,000 customers still didn't have electricity and intermittent blackouts are common in the wake of Hurricane Maria, a Category 4 storm with 155-mph winds that devastated the island on Sept. 20. At least 64 people died, thousand were left homeless and thousands more were left with no electricity or clean water for months.
And as the Associated Press reported, the police have been stretched to the limit with 32 people killed in the first 11 days of the new year and a reign of lawlessness as police—complaining they haven't been paid overtime—staged a walkout in January that took about 2,000 officers off the street each day.
"The police and people in government are focused right now on solving immediate needs that emerged with the hurricane so they are not as focused on watching crime rates or fulfilling typical duties, like public security, as they would under normal circumstances," expert Monica Caudillo told the New York Daily News. 
Additionally, for all the repeated messages about how drugs are not allowed, at least one person didn't get the message. On Jan. 30, Sam commented on maritime attorney Jim Walkers' website: "You know what is something is that when AIDS took front and center and the gay community grew up and realized what was causing it, the community took the situation seriously and it curbed the effects. The community stood behind one another and saved one each other from what was a certain death. But when it comes to drugs it is a personal responsibility. Where is our responsibility coming into play? I hold myself to the same level of moral decency as I expect Atlantis Events to be held to the same. These drugs were being used in plain view of the security and staff of Atlantis and not once was someone told to put it away. YET we were told that smoking cigarettes was prohibited on most of the ship except…… But never once was drugs prohibited., Not a single message. There was a message about sex in the open take it to your room but never mentioned about drugs YOU Know why because it comes down to dollars and sense. Atlantis is more about the profits than the safety. They have stooped to the corporate level of making money at the client's expense and we are fueling it for them. Unfortunately, they bought out the only other gay cruise line to monopolize the industry in such a way that we have no other choices if we want to cruise on our own. At least when RSVP was not affiliated with Atlantis we had a choice now we are left with none and the brand RSVP has been dwindled done to worthless."
Such lack of communal response and apparent obfuscation by Royal Caribbean and Atlantis Events also concerns LGBT advocates such as Jim Key, former Chief Marketing Officer at the Los Angeles LGBT Center. Key is concerned that by not squarely addressing the issue of drug use at sea, more people could die.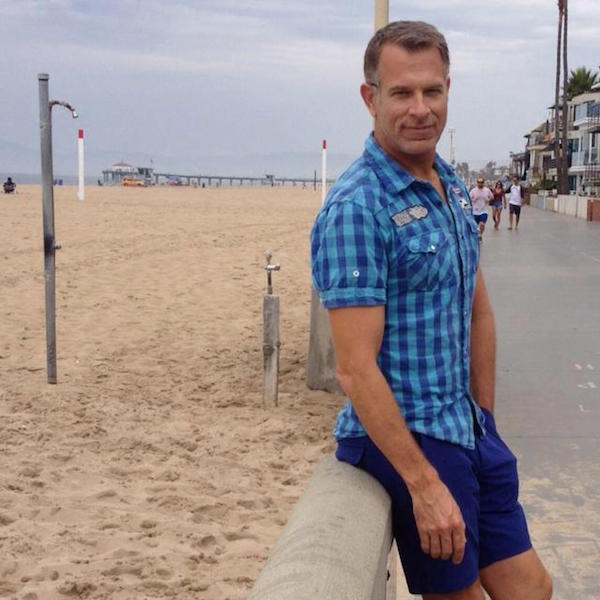 "I can certainly understand why Royal Caribbean has a policy against drug use. It's a huge travel company, not a nightclub promoter. But the time for Royal Caribbean's president and the president of Atlantis to pretend people aren't using drugs should have stopped after the first drug-related death (that I know of), nine years ago," Key told the Los Angeles Blade. "The only question is how will they care for people who have overdosed? Telling passengers Royal Caribbean has zero tolerance for drug use won't stop people from using, but it does make it even less likely they'll seek medical care on the ship."
On Jan. 29, Key posted an open letter to Royal Caribbean International President Michael Bayley on Towleroad calling for responsibility and action.
"Dear Mr. Bayley," Key wrote, "Since Atlantis Events refuses to take responsibility to protect the lives of passengers on Royal Caribbean-chartered and operated ships, you—and the heads of other cruise lines that do business with Atlantis—must take action."
Taylor's tragic death wasn't the first death on an Atlantis cruise "resulting from an accidental overdose of party drugs. In recent years, at least two other people on Royal Caribbean ships—and perhaps many more—have died similarly. One of them was my friend Spencer Yu, in 2009," Key wrote. "If three people had died from drug overdoses at a nightclub on land, that club would be shut down, but on Atlantis-chartered ships, the parties continue and the number of deaths keep growing."
Key aimed his ire at Atlantis Events president Rich Campbell, with whom he and Center COO Darrel Cummings had met to suggest ways to protect other passengers from Spencer's fate." He disclosed that The Center had used donated cruise packages for silent auctions.
Key and Cummings asked Campbell to have onboard medical staff experienced in caring for passengers who might accidentally overdose, common at all-night circuit-type parties.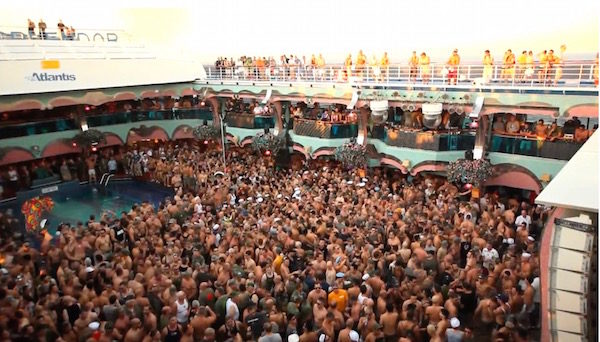 "I was stunned when he refused our request, saying 'that's news to me' in regard to my comments about the wide use of drugs on his cruises," Key wrote. "We were prepared with a number of recommendations to help protect passengers, but by refusing to even acknowledge the truth, he had no interest in hearing our suggestions." After all, a friend of Campbell's "was arrested on your Allure of the Seas in 2011 for dealing drugs."
Key explained that he had enjoyed his three times on Atlantis cruises. "Unfortunately, the cruises are also the perfect storm for potential tragedy," he wrote. "On cruises, where there are no security personnel, people are able to quickly go back and forth to their cabin during parties, night after night, increasing the likelihood they'll take more drugs than their bodies can handle. And when that happens, there are no nearby hospitals."
Since Campbell profits while dodging culpability, Key wrote, "if Royal Caribbean continues to operate ships for Atlantis, you—and the head of Holland America and other cruise lines chartered by his company—must take action to prevent any more needless deaths. If you remain complicit, you'll have on your hands the blood of those who die on future cruises."
It's not a brain twister: medical staff must know how to treat distressed guests—and "passengers must know how to recognize the signs someone has overdosed and how to quickly get them the treatment they need, without fear of prosecution or discrimination," Key wrote.
Dr. Travis Cosban, an ER doctor and passenger aboard Taylor's cruise, also responded to critics holding Atlantis blameless and touting each passenger's "personal responsibility," ignoring that partygoers may not know the strength of the drugs they're taking or how they might react to combinations of drugs.
In his letter to Bayley and Atlantis talked about the "fear" of coming forward. "Rumors were flying on social media that if anyone was caught with or under the influence of drugs they may be detained, arrested or removed from the boat. Consequentially, it does not surprise me that passengers would be hesitant to bring anyone to the appropriate medical facility on board. This culture of fear was created by Atlantis," Cosban wrote. "Providing staff and medical treatment locations that are safe spaces is essential to healthcare delivery and passenger safety. This is true on land and it is true on water…. Atlantis cannot claim ignorance now."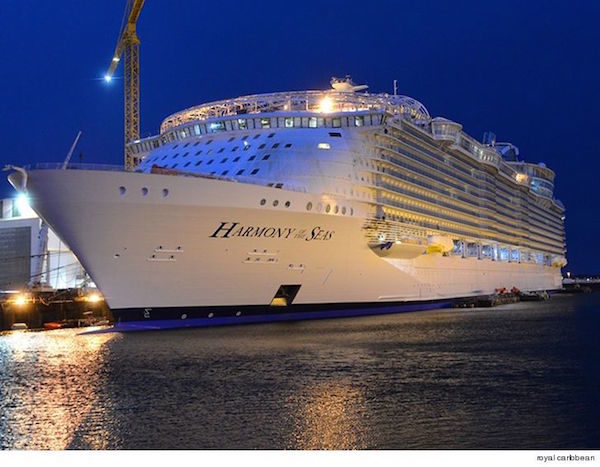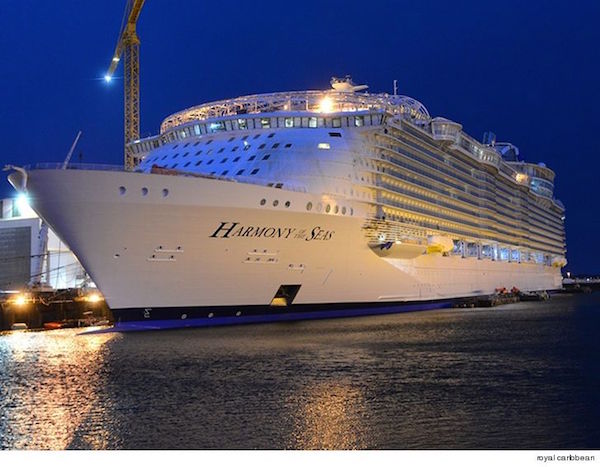 "The best step forward," Cosban continued, "is taking reasonable actions to ensure prevention is a priority for future cruises. This requires a change in attitude and a change in culture. No one should ever fear seeking help when they most need it and Atlantis should put resources in place to ensure that doctors can be the safety net they are trained to be."
For some people, the controversy over the Royal Caribbean/Atlantis Events drug-fueled party scene is out of line. But for others, it hits home.
"As a survivor of dance floor drugs and a serious meth addiction that nearly killed me, I was once one of the bodies carried from a dance floor and into an ambulance," longtime AIDS activist Mark S, King, writer at MyFabulousDisease.com, tells the Los Angeles Blade. "Fortunately for me, this occurred on land, in a city where medical personnel and a hospital were nearby. I barely escaped becoming a statistic myself. So I have empathy for the gay men who believe they are having the times of their lives."
King's revelry blinded him to his naiveté about mixing drugs. "That's where my heart goes out to the clueless party boys aboard the Atlantis cruises," he says. "Except, when they dose themselves into oblivion, there are no experienced EMT people at the ready, no ambulances, no hospitals. Their relative experience has deadly consequences.
"If we learned anything from HIV activism, it is that moral judgments get us nowhere when addressing a public health crisis, which this certainly is," King continues. "None of us should sentence anyone to a death 'they deserved' because they were careless, when they were trying to find a tribe with which to belong. I get that. It's easy for others to pass judgment. I would rather demand that these cruise lines have the guts to address this issue and quit hiding behind their soft porn marketing campaigns. They must address this."
And what if they don't?
Federal court blocks part of Alabama trans medical treatment law
"Kids in Alabama can now continue to receive this lifesaving care, & doctors cannot be prosecuted simply for doing their jobs"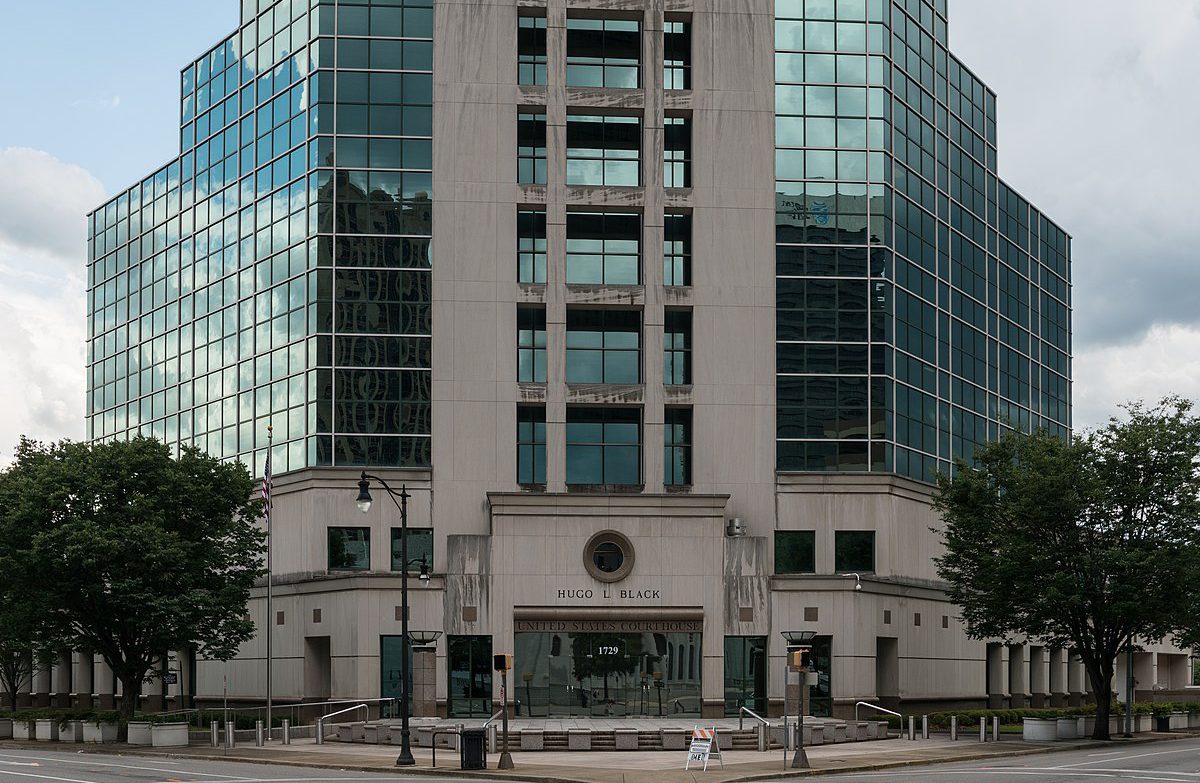 BIRMINGHAM, Ala. — In a 32 page ruling released Friday evening, U.S. District Judge Liles Burke preliminarily enjoined the state from enforcing the law criminalizing medical care for transgender minors in Alabama.
The law made it a felony for Doctors and licensed healthcare providers to give gender-affirming puberty blockers and hormones to transgender minors.
Burke, who was nominated to the bench by former President Donald Trump to serve on the U.S. District Court for the Northern District of Alabama, wrote that the section of the Alabama Vulnerable Child Compassion and Protection Act that makes treatment of trans minor children a felony; "the Court finds that there is a substantial likelihood that Section 4(a)(1)–(3) of the Act is unconstitutional and, thus, enjoins Defendants from enforcing that portion of the Act pending trial."
Judge Burke however ruled that all other provisions of the Act remain in effect, specifically: (1) the provision that bans sex-altering surgeries on minors; (2) the provision prohibiting school officials from keeping certain gender-identity information of children secret from their parents; and (3) the provision that prohibits school officials from encouraging or compelling children to keep certain gender-identity information secret from their parents.
The U.S. Department of Justice had challenged the state's SB 184 – a bill that would criminalize doctors for providing best-practice, gender-affirming care to transgender and nonbinary youth.
In the filing by the Justice Department, the complaint alleges that the new law's felony ban on providing certain medically necessary care to transgender minors violates the Fourteenth Amendment's Equal Protection Clause. The department is also asking the court to issue an immediate order to prevent the law from going into effect.
S.B. 184 makes it a felony for any person to "engage in or cause" specified types of medical care for transgender minors. S.B. 184 thus discriminates against transgender youth by denying them access to certain forms of medically necessary care.
It further discriminates against transgender youth by barring them from accessing particular procedures while allowing non-transgender minors to access the same or similar procedures. The penalties for violating the law include up to 10 years of imprisonment and a fine of up to $15,000. S.B. 184 would force parents of transgender minors, medical professionals, and others to choose between forgoing medically necessary procedures and treatments, or facing criminal prosecution.
The United States' complaint alleges that S.B. 184 violates the Equal Protection Clause by discriminating on the basis of sex and transgender status.
LGBTQ legal rights advocates SPLC, GLAD, NCLR, and HRC, joined by co-counsel King & Spalding LLP and Lightfoot, Franklin & White LLC, had previously filed a legal challenge in federal district court against Alabama SB 184.
Shannon Minter, the Legal Director for the National Center for Lesbian Rights, one of the legal rights advocacy groups who had sued Alabama told the Blade late Friday night:
"We are thrilled by this outcome, which will provide enormous relief to transgender children and their families. As the court recognizes, this is well established medical care that has been endorsed by 22 major medical associations. Thanks to this decision, kids in Alabama can now continue to receive this lifesaving care, and their doctors cannot be prosecuted simply for doing their jobs. This is a huge victory for compassion and common sense and a much needed antidote to the tidal wave of hostile legislation targeting these youth."
In addition to the U.S. Justice Department, the doctors challenging SB 184 in Ladinsky v. Ivey are Dr. Morissa J. Ladinsky and Dr. Hussein D. Abdul-Latif, both providers at the Children's Hospital of Alabama and members of the medical staff at the University of Alabama at Birmingham Hospital and the teaching staff at UAB School of Medicine. Dr. Ladinsky and Dr. Abdul-Latif have long-term expertise in caring for transgender children of Alabama families. Under SB 184, they both face criminal penalties including up to 10 years in prison if they continue to provide that support to their patients.
The Alabama family plaintiffs are proceeding anonymously to protect their children. They include Robert Roe, and his 13-year-old transgender daughter Mary, of Jefferson County; and Jane Doe and her 17-year-old-transgender son John, of Shelby County. These families have deep ties to Alabama. If SB 184 is allowed to go into effect both families will be forced to choose between leaving the state, breaking the law, or facing devastating consequences to their children's health.
********************
Suspect named in murder of lesbian newlyweds had committed suicide
The suspect named by the Sheriff's Office was a co-worker of one of the victims at the McDonald's in Moab, Adam Pinkusiewicz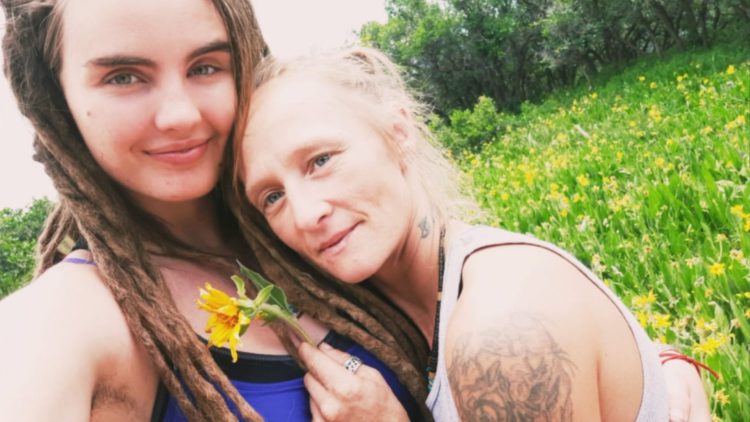 MOAB, Ut. – The Grand County, Utah Sheriff's Office released a statement that a suspect was identified in the double homicide last August of a newlywed lesbian couple Kylen Schulte, 24, and Crystal Beck Turner, 38. The suspect named by the Sheriff's Office was a co-worker of one of the victims at the local McDonald's fast food restaurant in Moab, Adam Pinkusiewicz, 45.
The women's bodies were discovered August 18, 2021 at their campsite in the South Mesa area of the La Sal Loop Road in Grand County located less than 50 miles from the Colorado-Utah state line.
Grand County Sheriff Steven White said that he had asked for the assistance of agents from the Salt Lake City field office of the Federal Bureau of Investigation along with law enforcement agents from the Utah State Bureau of Investigation, as the investigation into the shooting deaths of the women.
Investigators with the Grand County Sheriff's office say that Pinkusiewicz allegedly told an unidentified source that he "killed two women in Utah and provided specific details that were known only to investigators." According to the Sheriff's office he had been camping at the same time as the two women and then left Utah shortly after the bodies were found. He later committed suicide although details are not being released due to an active ongoing investigation.
First woman to lead a branch of the military confirmed by Senate
While women have served as service branch secretaries- Fagan would be the first servicewoman to serve as the leader of a military branch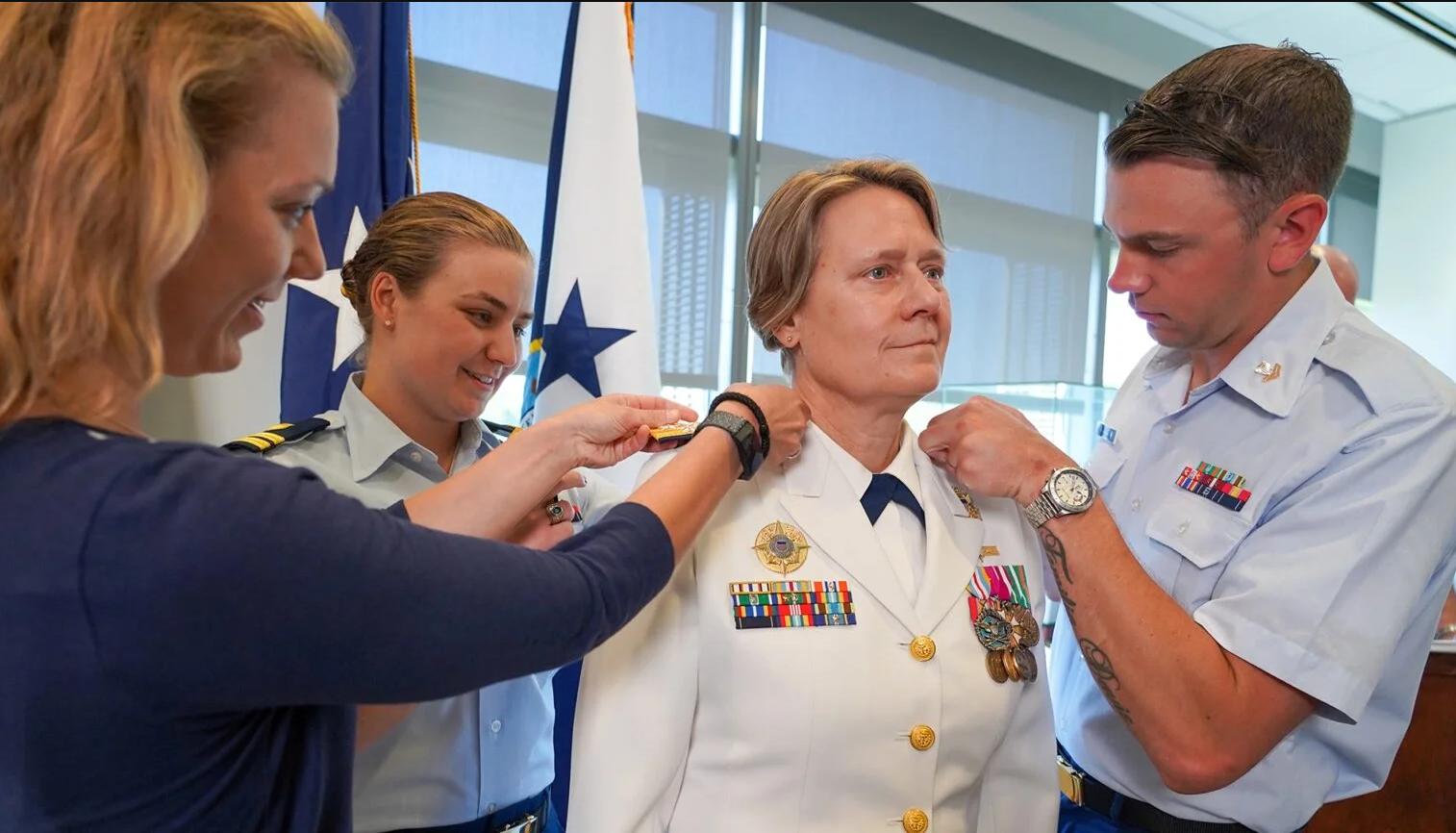 WASHINGTON – The Senate has confirmed Admiral Linda L. Fagan as the 27th Commandant of the United States Coast Guard. The current Commandant Admiral Karl L. Schultz is set to retire at the end of this month. President Joe Biden nominated Adm. Linda Fagan to lead the service, a military branch that operates within the U.S. Department of Homeland Security in peacetime this past month.
Fagan, promoted to the rank of four-star Admiral in June of 2021, is the Coast Guard's first woman to serve as a four-star flag officer and currently serves as the service's Vice-Commandant.
Task & Purpose magazine noted that while women have served as service branch secretaries — Christine Wormuth is the current Secretary of the Army — Fagan would be the first servicewoman to serve as the leader of a military branch.
In a statement issued Thursday, President Biden congratulated her.
"It is with deep pride that I congratulate Admiral Linda L. Fagan on her confirmation by the Senate as Commandant of the U.S. Coast Guard. Admiral Fagan is the Coast Guard's first woman to hold the rank of four-star admiral. Today, she again makes history not only as the first woman to lead the Coast Guard—but also as the first woman Service Chief of any U.S. military service. Admiral Fagan's leadership, experience, and integrity are second to none, and I know she will advance the Coast Guard's mission to ensure our nation's maritime safety and security.
My administration is committed to seeing more qualified women in senior leadership and command roles; making sure women can succeed and thrive throughout their military careers. Today, Admiral Fagan's confirmation as Commandant of the U.S. Coast Guard signals to women and girls across our nation they have a place in protecting their country at the highest level."
The admiral is a1985 graduate of the Coast Guard Academy in New London, Connecticut and over the course of career spanning 36 years she has served on seven continents, the Coast Guard's New York Sector, Commander First Coast Guard District in Boston, Coast Guard Defense Force West, Coast Guard Pacific Area, as well as stints as the service's headquarters in Washington D.C. apart from her post as Vice-Commandant and duty at sea aboard the only heavy icebreaker in the Coast Guard's inventory, the USCG Cutter Polar Star.
It wouldn't be the first milestone for Fagan to achieve in the Coast Guard. When she was promoted to vice commandant in 2021, she became the first-ever four-star admiral in the branch. In an interview with "CBS This Morning" that year, she described nearly being pulled from her first sea deployment, as the ship's executive officer was hesitant to have her aboard as the only woman in the crew.
She also noted her commitment to helping the Coast Guard continue to recruit and retain women, including her own daughter, in its ranks. "We've made a lot of progress in the junior ranks, we need to keep making progress," she said.