Politicians told to pick a side: students or the NRA
New efforts target politicians after latest mass school shooting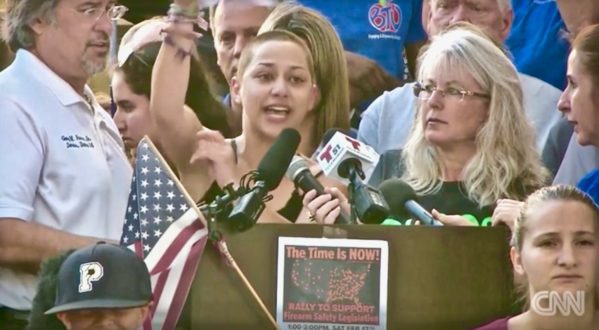 Once again the nation's elected leaders offer "thoughts and prayers" and side-step action after the Valentine's Day massacre at Marjory Stoneman Douglas High School in Parkland, Florida. Once again, an immobilized nation mournfully shrugs, as if the gun lobby is too powerful to be held accountable. But the nation once felt that about the tobacco industry and institutionalized racism and sexual harassment and equal pay—until cigarette warning labels, and the #TakeAKnee, #MeToo, #TimesUp movements started chipping away at such iceberg thinking. And now, America awakens to the #NeverAgain movement, started by surviving students motivated to save their own lives if the government won't protect them.
Political words ringing hollow are actually a threat to everyone's survival. The anti-terrorism message—"if you see something, say something"—failed to provoke local law enforcement and the FBI into investigating Nikolas Cruz, 19, whose scary obsession with guns and threats to shoot people at the school that expelled him went unheeded.
On Feb. 14, Cruz strolled into his former school, loaded his legally purchased AR-15 semiautomatic assault rifle, pulled the fire alarm, and opened fire. Two coaches and 15 students were murdered, with more than 15 others injured. In the six minutes from his arrival at Stoneman Douglas to when Cruz tossed his gun and left alongside terrified fleeing students, Parkland became the deadliest school shooting since the 2012 Sandy Hook Elementary School massacre in Newtown, Connecticut where 20 children and six adults were killed.
Perhaps more people would have been shot if Stoneman Douglas had not followed "active shooter" protocols — nine out of ten American schools practice lock downs or "active shooter" drills since the Columbine school shooting in 1999.
But Congress is so enthralled to the effectively threatening National Rifle Association (NRA), not even the most sensible of gun safety laws have been passed.
On June 20, 2016, for instance, the Republican-controlled Senate voted down California Sen. Dianne Feinstein's proposal to prohibit any individual who has been on the FBI's terrorism watch list from buying a firearm. The proposal failed 47 to 53—despite the "thoughts and prayers" for the 49 mostly gay Latinos shot and killed and 58 others wounded by New York-born Omar Mateen, 29, at the Pulse nightclub in Orlando, Florida just 8 days before.
The Senate also blocked a gun safety measure proposed after the killing of 14 people and wounding of 22 others on Dec. 2, 2015 at a workplace Christmas party in San Bernardino. And the Senate blocked proposals for new restrictions on gun sales after 20 year old Adam Lanza fatally shot 20 schoolchildren and six adults in Newtown three years earlier, on Dec. 14, 2012.
Under pressure, Donald Trump announced on Feb. 20 that he wants a proposed ban on bump stocks, a device that turns guns into machine guns. Longtime gay gun control advocate Rep. David Cicilline introduced bump stock legislation on Oct. 1, 2017, three days after Stephen Craig Paddock fired on 22,000 concert goers in Las Vegas, killing 58 and injuring more than 515. The bill died.
The NRA is not relegated to Congress. On Feb. 20, just hours after dozens of Parkland students and allies headed in buses for the state capitol to talk to lawmakers — Florida House legislators voted against a motion to ban assault rifles and large capacity magazines. Before they voted 36-71 to kill the motion, the legislators offered a prayer for the 17 murdered at Marjory Stoneman Douglas High School.
But this time, legislators will have to face the pain and ire of high school students whose world changed that day they were almost shot to death like their friends. "We are up here standing together because if all our government and President can do is send thoughts and prayers, then it's time for victims to be the change that we need to see," surviving high school student Emma Gonzalez told a rally three days after the shooting.
"They say that tougher gun laws do not decrease gun violence. We call BS!" she said. "Politicians who sit in their gilded House and Senate seats funded by the NRA telling us nothing could have been done to prevent this, we call BS."
Students who will be eligible to vote in 2018 or 2020 are becoming single-issue voters.
"The reason we started March for Our Lives and the reason we are doing this [marching on Washington] on March 24th, we've been hearing a lot that this is not the time to talk about gun control," junior Cameron Kasky told CNN. Here's the time to talk about gun control: March 24th. My message for the people in office is, you're either with us or against us. We are losing our lives while the adults are playing around."
https://www.youtube.com/watch?v=oOFitoJwcLU
Adults are stepping up, too. Oprah and George Clooney have each donated $500,000 to the students' cause. "Our family will be there on March 24 to stand side by side with this incredible generation of young people from all over the country," Clooney told USA Today.
Nadine Smith, once a co-organizer of the 1993 March on Washington for LGBT rights, is also stepped up. "California, Texas and Florida candidates must lead the way in rejecting support from the NRA. The majority of Americans want policies to stop gun violence but our elected leaders fear crossing the gun lobby. We have to show them that supporting the NRA's irrational position will cost them elections," Smith told the Los Angeles Blade after founding the #NoNRAMoney campaign asking voters to pledge to withhold support from any candidate of any party who accepts the backing of the NRA.
"We have to demonstrate that we love our children more than they love their guns."
U.S. Army considering letting LGBTQ+ troops transfer out of hostile states
This policy tweak to the existing Army regulations pertaining to compassionate reassignment would clarify the current standard rules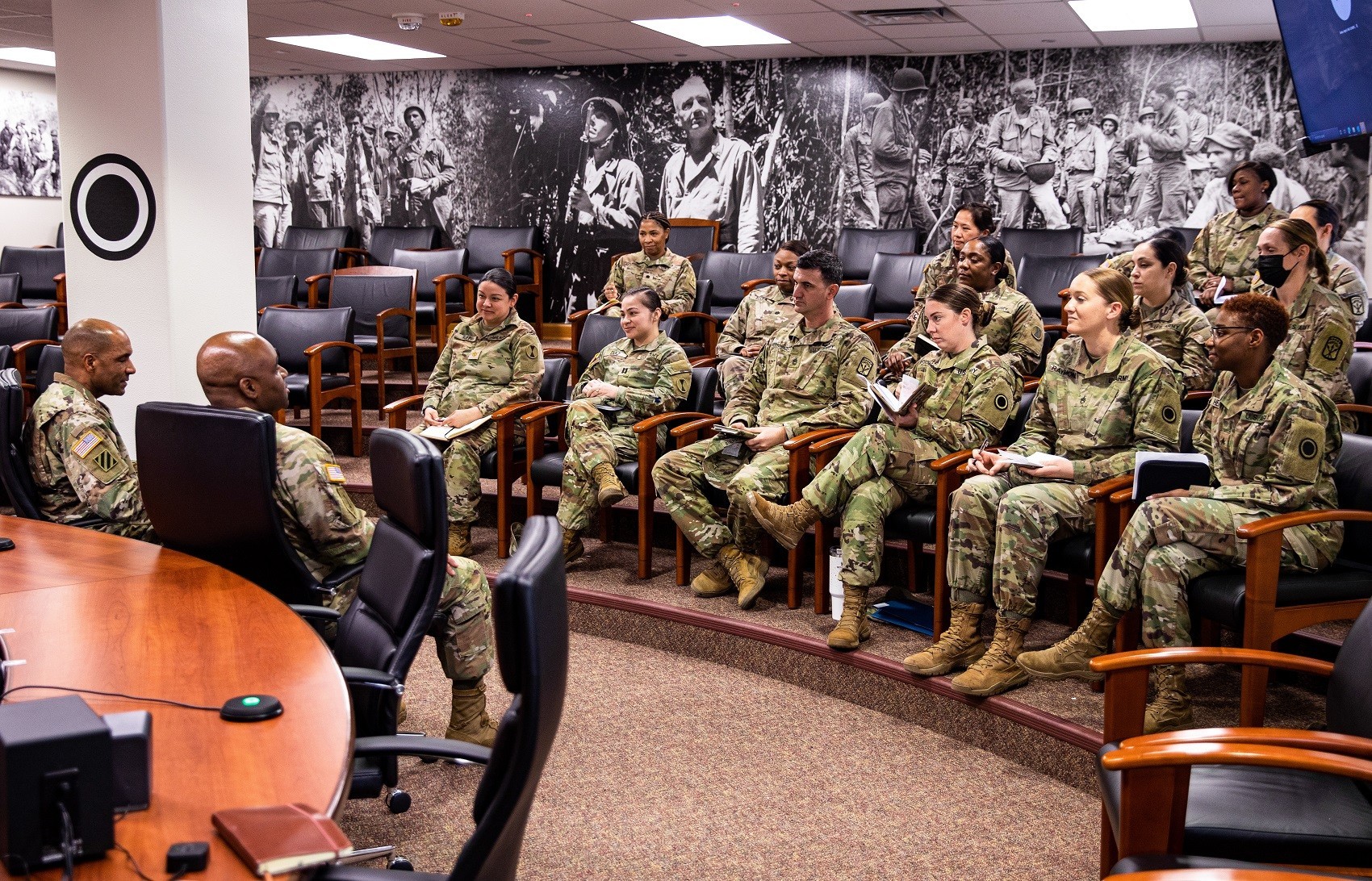 ARLINGTON, Va. – A draft policy is circulating among top officials of the U.S. Army that would allow soldiers to be able to request a transfer if they feel state or local laws discriminate against them based on gender, sex, religion, race or pregnancy.
Journalist Steve Beynon writing for Military.com reported last week the guidance, which would update a vague service policy to add specific language on discrimination, is far from final and would need approval from Army Secretary Christine Wormuth. But if enacted, it could be one of the most progressive policies for the Army amid a growing wave of local anti-LGBTQ+ and restrictive contraception laws in conservative-leaning states, where the Army has a majority of its bases and major commands.
"Some states are becoming untenable to live in; there's a rise in hate crimes and rise in LGBT discrimination," Lindsay Church, executive director of Minority Veterans of America, an advocacy group, told Military.com. "In order to serve this country, people need to be able to do their job and know their families are safe. All of these states get billions for bases but barely tolerate a lot of the service members."
This policy tweak to the existing Army regulations pertaining to compassionate reassignment would clarify the current standard rules, which are oft times fairly vague.
A source in the Army told Beynon the new guidance has not yet been fully worked out through the policy planning process or briefed to senior leaders including the Army Secretary or the Office of the Secretary of Defense Lloyd Austin.
"The Army does not comment on leaked, draft documents," Angel Tomko, a service spokesperson, told Military.com in an emailed statement. "AR 600-100 and 600-200 establish the criteria for which soldiers may request for a compassionate reassignment. The chain of command is responsible for ensuring Soldiers and Families' needs are supported and maintain a high quality of life."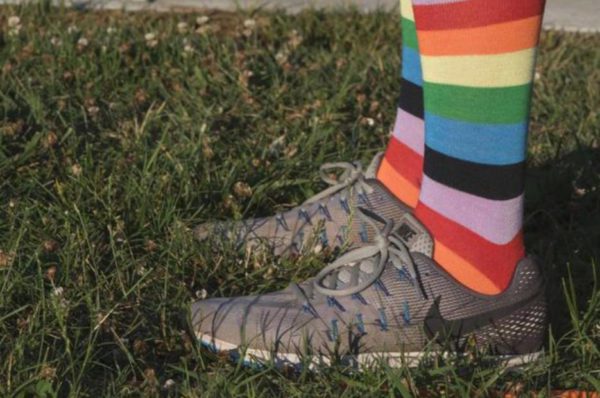 The Crystal City Virginia based RAND Corporation had published a study on Sexual Orientation, Transgender Identity, and Health Among U.S. Active-Duty Service Members in 2015 that listed approximate numbers of LGBTQ+ troops are 6% gay or bisexual and 1% is transgender or nonbinary.
A senior analyst for RAND told the Blade on background those numbers are likely much lower than in actuality as 2015 was less than 4 years after the repeal of 'Don't Ask-Don't Tell' and prior to the Trump enacted Trans service ban in 2017 which was then repealed by the Biden Administration which has had a chilling effect on open service. Another factor is that the current 18-24 year old troops colloquially referred to as 'Gen Z' are much more inclined to embrace an LGBTQ+ identity and that would cause the numbers to be higher than reported.
Also factored in is uncertainty in the tweaking of policy in light of the recent leak of the draft U.S. Supreme Court decision that would effectively repeal Roe v Wade.
According to Military.com it's unclear whether the Army's inclusion of pregnancy on the list would protect reproductive care for soldiers if Roe v. Wade is overturned. That language could be intended to protect pregnant service members or their families from employment or other discrimination, but could also be a means for some to argue for transfers based on broader reproductive rights.
One advocacy group pointed out that the current wave of anti-LGBTQ+ legislation will negatively impact the moral of service members:
"What we're seeing across the board is a small group of elected officials who are trying to politicize and weaponize LGBTQ identities in despicable ways. They're not only doing that to our youth, but the collateral damage is hurting our service members," Jacob Thomas, communications director for Common Defense, a progressive advocacy organization, told Military.com. "[Troops] can't be forced to live in places where they aren't seen as fully human."
Oklahoma Senate passes anti-Trans bathroom bill sends it to Governor
The law stipulates that all students must use bathrooms and locker rooms that match the sex listed on their birth certificates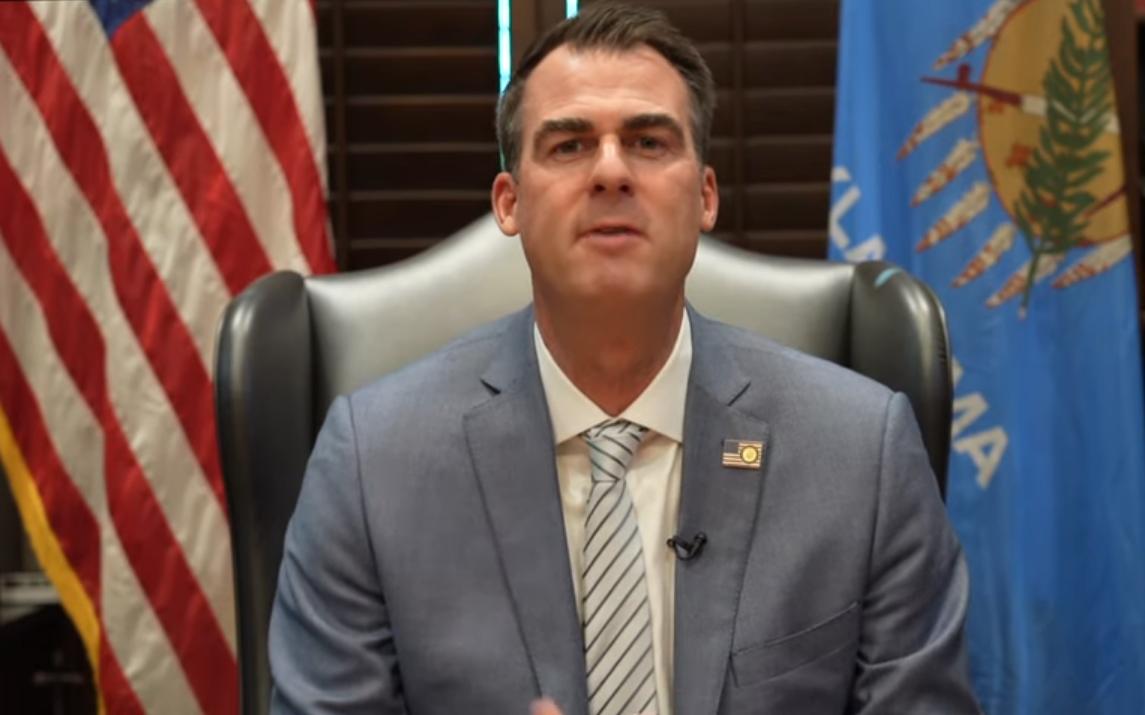 OKLAHOMA CITY – The Oklahoma Republican-majority state Senate passed SB 615 in a 38-7 vote, a measure that will bar transgender students in pre-K through 12th grade at public and public charter schools in the state from using bathrooms consistent with their gender identity.
The bill now heads to Republican Governor Kevin Stitt and will be effective upon his signature into law.
The law stipulates that all students must use bathrooms and locker rooms that match the sex listed on their birth certificates. Transgender students who decline to use the restroom required under the measure would have to use "a single-occupancy restroom or changing room" provided by the school.
At the end of April Stitt signed that explicitly prohibits the use of nonbinary gender markers on state birth certificates and in March he signed into law Senate Bill 2, a bill which would restrict transgender girls from playing on school sports teams that match their gender identity. 
New Hampshire's Republican Governor to veto "Don't Say Gay" bill
"This bill is antithetical to all the work we have done to ensure individuals in the LGBT community can live a life free from discrimination"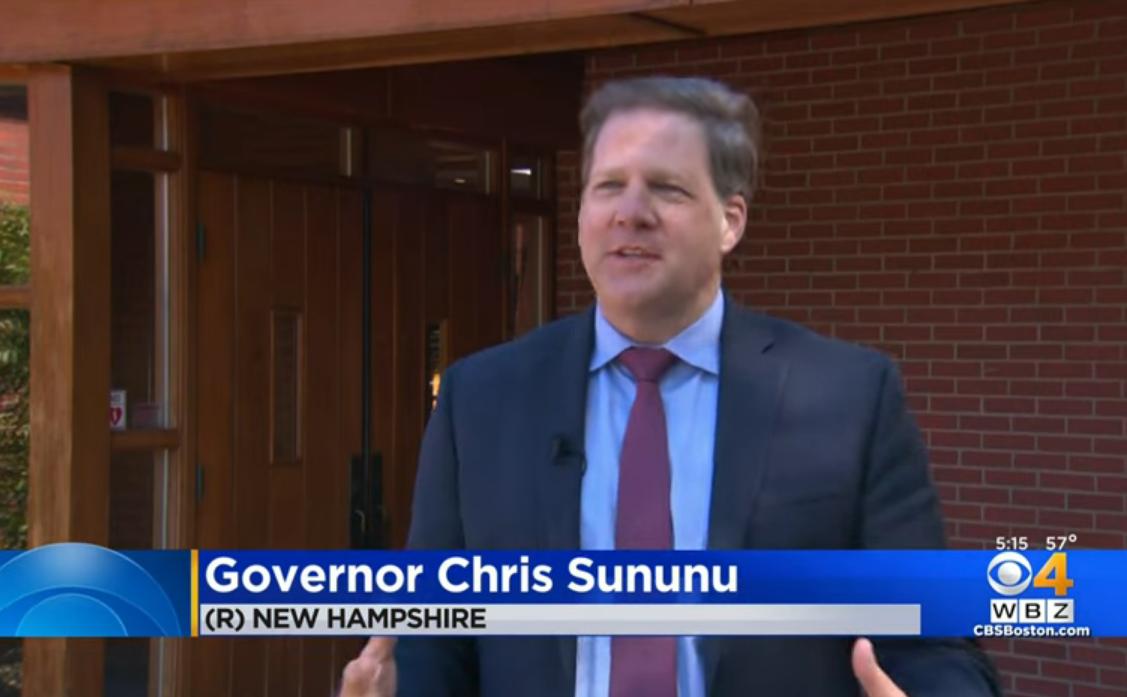 CONCORD – New Hampshire's Republican Governor Chris Sununu announced Thursday that he will veto HB 1431, titled as the "Parental Bill of Rights," legislation that would force school officials and faculty to take on the role of outing students to their families.
"This bill as written creates numerous challenges for kids," the governor said. "I share the concerns of the attorney general and, as such, will veto the bill if it reaches my desk."
The bill had undergone several changes with a final amended version working through both chambers pushed by Republican leadership.
The New Hampshire Bulletin reported Thursday that the bill has been opposed by the New Hampshire Attorney General's Office, LGBTQ+ rights groups, civil rights advocates, and teachers unions, who noted that the legislation would require schools to "out" trans students to their parents. They argued that doing so could be dangerous for some students and might discourage others from seeking help at school.
Sununu says he will veto bill critics say would force schools to out LGBT children https://t.co/iRGeXvFNTr

— WMUR TV (@WMUR9) May 19, 2022
In interviews with Manchester's ABC News affiliate WMUR-TV 9, supporters claimed it would allow parents to be more involved with their children's school lives.
"They don't know my child like I do," said state Sen. Bill Gannon, R-Sandown. "I'm the one responsible for them. The child doesn't have capacity on his own to give up whether or not he's going to get certain medical treatment. I want to know what's going on in my kid's life."
"So, there are a lot of cases where things are going on in a school system, and the parents are never informed, and this will allow for notification to the parents, and there's a long list of things that would be notified – everything from bullying to failing grades," said JR Hoell, treasurer of Rebuild NH, a group that organized around opposing COVID-19 vaccine mandates.
LGBTQ+ advocacy groups and ally lawmakers decry the measure WMUR reported:
Opponents are blasting the bill, saying it would mean that if a student joins a specific club or confides in an adviser or teacher, schools would then inform parents, essentially outing gay, lesbian and transgender students.
"This bill is antithetical to all the work we have done in the state to ensure that individuals in the LGBT community can live a life free from discrimination," said state Sen. Becky Whitley, D-Hopkinton.
"It's totally inappropriate for school officials to take on the role of outing students to their families, and coming out should always be an intimate moment within a family, not a clumsy event," said Chris Erchull, of GLBTQ Legal Advocates & Defenders.
Last December a diverse group of educators, advocacy groups, and law firms filed a federal lawsuit challenging a New Hampshire classroom censorship law, contained within state budget bill HB2, which discourages public school teachers from teaching and talking about race, gender, sexual orientation, disability, and gender identity in the classroom.
"This unconstitutionally vague law disallows students from receiving the inclusive, complete education they deserve, and from having important conversations on race, gender, disability, sexual orientation, and gender identity in the classroom," said Gilles Bissonnette, Legal Director of the ACLU of New Hampshire at the time of the lawsuit. "It is an attack on educators who are simply doing their job. Just four months into the school year, teachers are reporting being afraid to teach under this law for fear of being taken to court. This law, through vagueness and fear, erases the legacy of discrimination and lived experiences of Black and Brown people, women and girls, LGBTQ+ people, and people with disabilities."