The dehumanizing DACA standstill
Politics without reason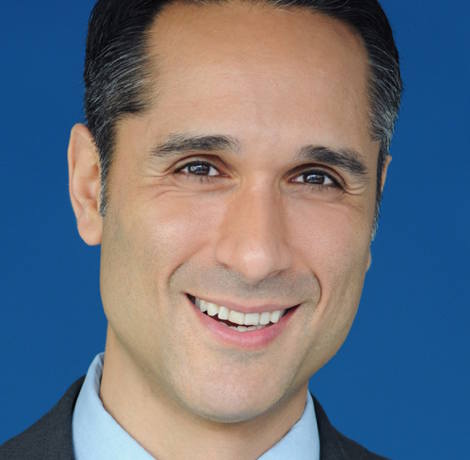 Millions of undocumented individuals currently live in the United States who struggle to live, work and provide for their families. Among these individuals are young people brought to the U.S. as children. These folks struggle to find their place in a country that has demonstrated a growing fear and distrust of immigrants. For young LGBT immigrants, this struggle only amplifies the issues they already face as an often-marginalized group dealing with their own sexuality, identity and gender.
Yet, as the immigration debate rages on—now for over a decade—these young people find themselves as a political bargaining chip, leaving them feeling fearful of the future and their place in society.
Due to a lack of bipartisan congressional support behind the DREAM Act, President Obama issued an executive order as a last resort in June of 2012, creating the Deferred Action for Childhood Arrivals program, also known as DACA.
DACA has provided nearly 700,000 individuals with work authorization and protected them against deportation. Immigration attorneys have long warned of the risks involved with DACA because the president rather than Congress created it. Yes, it provided young people with opportunities they would not have otherwise had, but with no guarantee that it would last or that a less immigrant-friendly president would not use the information DACA recipients willingly provided against them.
We now find ourselves in the DACA worst-case scenario: with a president who calls the home countries of these immigrants "shitholes" and ending DACA during his first year in office. Upon ending the program in 2017, the president kicked the can to Congress to create a permanent solution for DACA recipients. However, this request remains a tall order for a do-nothing Congress split on its approach to immigration. The battle wages on, but stuck in the middle are the people whose livelihoods and security are uncertain. LGBT DACA recipients feel this uncertainty even more acutely.
The Williams Institute estimates that approximately 36,000 DACA recipients identify as LGBT and thousands more LGBT young people are eligible, but have not enrolled. In general, LGBTQ people of color are more likely to live in poverty as compared with their non-LGBT peers. DACA provided these individuals with the opportunity to become financially independent. The DACA program dramatically increased employment rates among LGBT young people, and allowed them to obtain higher paying jobs with health insurance. It also increased the number of people who sought higher education, overall lifting many undocumented LGBT individuals out of poverty.
Beyond the loss of these financial and academic opportunities, LGBT recipients will also lose protection from deportation. Consequently, their lives would change from openly living, working and studying in their communities, to moving back to the shadows to avoid deportation.
Deportation can be especially dangerous for LGBT individuals. The removal process alone can be harmful to LGBT individuals, as they are disproportionately victims of sexual assault and harassment in detention centers. Further, these LGBT individuals might be sent back to one of the 72 countries where same-sex sexual acts are criminalized, or eight countries where it is punishable by death. Even in relatively progressive countries that have anti-discrimination protections on the books, authorities do not always enforce the laws consistently, and violence remains a threat. A far greater number of countries do not provide the basic right of marriage equality either.
Sadly, the worst fears of many have come to fruition with the DACA program ending on March 5, 2018. The decision to end the program has faced court challenges, and advocates have had some success. As of this writing, both parties want a resolution for DACA recipients, but cannot agree on a deal. Conservatives seem amenable to an agreement, but also seek funding for a border wall and severe limitations to legal family-based immigration in exchange. Meanwhile, progressives refuse to tie a deal for DACA recipients to the border wall and other immigration proposals that would have dramatic effects on the immigrant community at large – many of whom are the parents of DACA recipients. Thus, the debate remains at a disappointing standstill.
While all DACA recipients face challenges ahead, the future for LGBT DACA recipients is even more troubling. Not only will they lose the economic opportunities they have worked so hard for, but they also have the added fear of being forced to return to a country they have never known, which would be unaccepting of them, or worse. Without a permanent resolution, these young people face dire consequences for decisions adults made on their behalf in bringing them to the U.S. in the first place.
We must continue to push for comprehensive immigration reform and for protections for these individuals. They are our community members, coworkers, activists, and friends, and to turn our backs on them now would demonstrate a tragic lack of humanity.
Biden names civil rights veteran to U.S. Education Dept.
Her portfolio at Education will include LGBTQ rights, sexual misconduct and racial discrimination in the nation's K-12 schools, universities and colleges.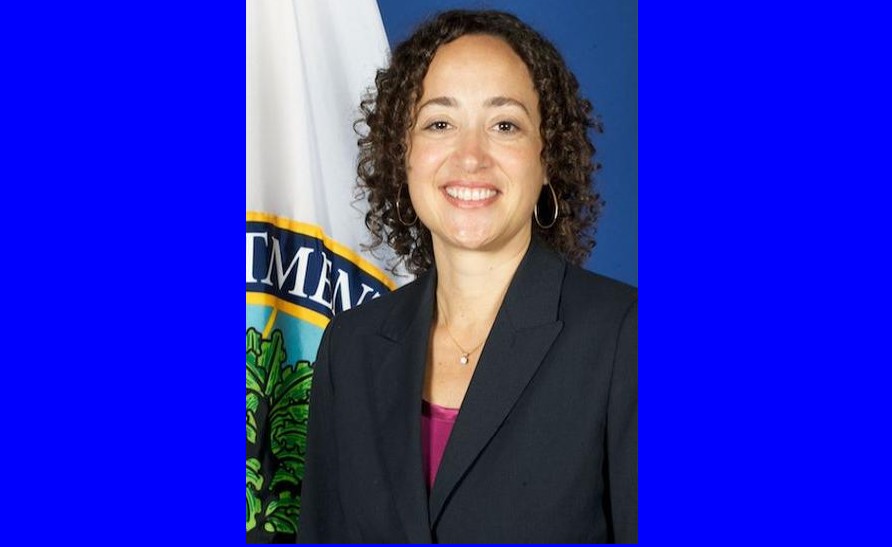 WASHINGTON – The White House announced Thursday that President Joe Biden has nominated Catherine Lhamon to serve as the Assistant Secretary of the Office for Civil Rights at the U.S. Department of Education.
Lhamon currently serves as a Deputy Assistant to the President and Deputy Director of the Domestic Policy Council for Racial Justice and Equity at the White House, where she manages the President's equity policy portfolio. She is a former attorney for the American Civil Liberties Union, (ACLU) and served as chair of the U.S. Commission on Civil Rights from 2017 to 2021.
She has also served as Legal Affairs Secretary to California Governor Gavin Newsom.
Her portfolio at Education, where she previously served in the same position under former President Barack Obama, will include LGBTQ rights, sexual misconduct and racial discrimination in the nation's K-12 schools, universities and colleges. Lhamon was Assistant Secretary for Civil Rights at the Department of Education, to which President Obama nominated her and the Senate confirmed her in 2013.
"I am thrilled that President Biden is nominating Catherine Lhamon to serve as Assistant Secretary of the Office for Civil Rights at the U.S. Department of Education. Catherine has devoted her career to ensuring equity is at the core of all her work," U.S. Secretary of Education Miguel Cardona said in a statement released by his office Thursday.
"She has a strong record of fighting for communities of color and underserved communities, whether as the current Deputy Director of the Domestic Policy Council, the former chair of the U.S. Commission on Civil Rights, or as a civil rights educator at Georgetown University. We are thrilled to have Catherine serving as Assistant Secretary for Civil Rights and know she will continue to fight for fairness, equity, and justice for all of America's students."
Lhamon has also litigated civil rights cases at National Center for Youth Law, Public Counsel Law Center, and the ACLU Foundation of Southern California. Lhamon taught federal civil rights appeals at Georgetown University Law Center in the Appellate Litigation Program and clerked for the Honorable William A. Norris on the United States Court of Appeals for the Ninth Circuit.
"Catherine Lhamon is the right choice to lead the Department of Education's Office for Civil Rights at such a critical time for the country and the agency. There is much work to do in order to roll back the harmful policies and legacies of Betsy DeVos, from her attacks on transgender students to her unconscionable revocation of discriminatory discipline guidance and rewrite of Title IX rules," Adele Kimmel, Director of the Students' Civil Rights Project at Public Justice told the Blade in an email.
"During her previous tenure in the same job, Catherine embraced equality, enforced Title IX and ensured students had an ally inside the federal government. She will do so again, and the Senate should move to quickly confirm her so she can begin the work of restoring the Department's commitment to protecting the civil rights and dignity of students and implementing the Biden Administration's pledge to undo the damage that DeVos has done," Kimmel added.
Born in Virginia and raised in California, Lhamon graduated from Amherst College and Yale Law School. Lhamon and her husband and two daughters are transitioning between California and Maryland.
New LA Times – UC Berkley poll shows support for Newsom recall stalled
52% of registered voters approve of the job Newsom is doing overall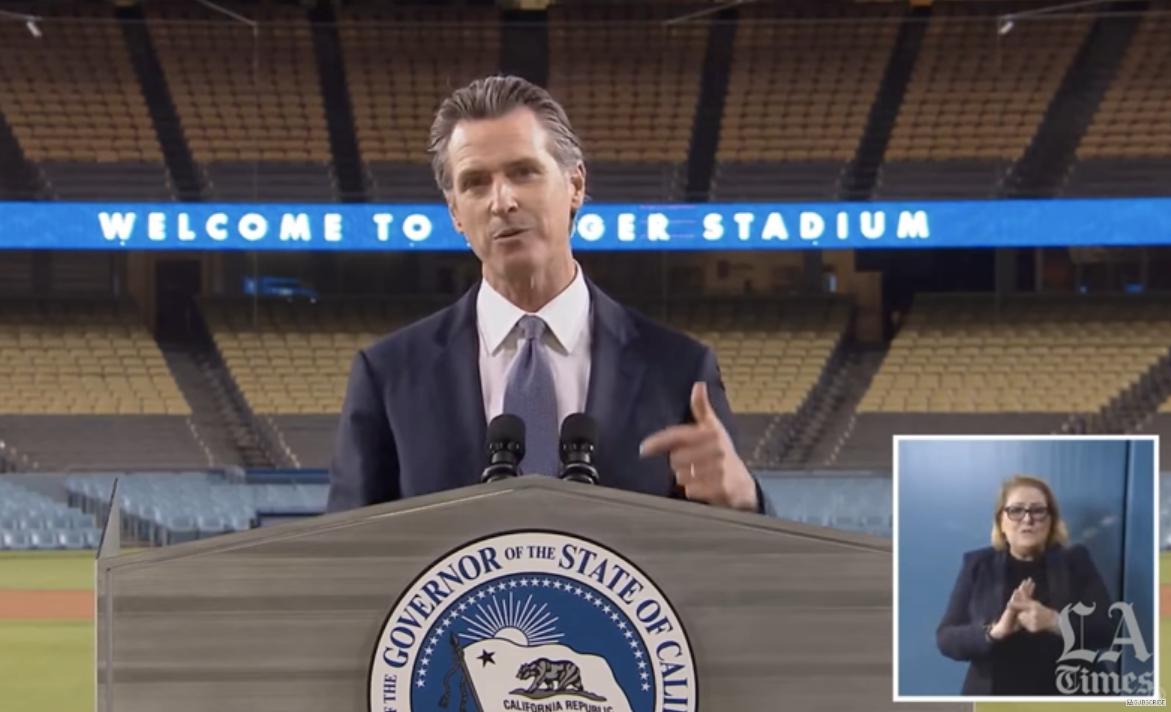 BERKLEY – A poll released Tuesday showed that California voters who support recalling Governor Gavin Newsom stands at 36%, unchanged from late January. According to the Los Angeles Times, the poll also finds that Newsom's job performance ratings among the state's voters have rebounded from what they were three months ago. At present,52% of registered voters approve of the job Newsom is doing overall, while 43% disapprove.
A vast majority of Democrats, Republicans and unaffiliated or independent voters said they would not be inclined to support her candidacy.
Slightly over half of California registered voters, 52%, approve of the job Newsom has been doing as governor, a small increase from January but still far below the findings in September when 64% gave him high marks, according to the poll the Times noted.
Opinions about removing Newsom from office continue to be sharply divided along partisan and ideological lines. But the poll also finds some striking regional differences. For example, while greater than two-to-one majorities of voters in the state's two major urban hubs, the San Francisco Bay Area and Los Angeles County, are lining up on the NO side, supporters outnumber opponents in several parts of the state, including the Inland Empire, the Central Valley, and the sparsely populated North Coast/Sierra region.
The recall election has yet to arouse a great deal of interest among the state's overall electorate, with fewer than half (46%) expressing high levels of interest. In addition, early interest is heavily skewed toward the state's GOP voters, with more than twice as many Republicans as Democrats or No Party Preference voters expressing high interest.
None of four prominent Republicans currently running in the replacement election are generating much support among the overall electorate at this stage. When voters are asked whether they would be inclined or not inclined to vote for each candidate, fewer than one in four voters statewide say they are currently disposed to back them.
Former San Diego Mayor Kevin Faulconer and former gubernatorial candidate John Cox receive the largest shares of voters inclined to support their candidacies (22%). However, in each case more than twice as many are not inclined to do so and about three in ten have no opinion.
Former congressman Doug Ose receives the backing of 14% in this setting, although 48% of voters are not inclined to back his candidacy.
Attracting the least support of the four Republicans measured is reality TV personality Caitlyn Jenner. Just 6% of the state's registered voters say they are inclined to back her candidacy, while 76% are not.
Newsom announces massive tax rebate and new stimulus relief
Two in three Californians will receive a check from the state and more than $5 billion in aid will be made available to those who need help paying their rent or utility bills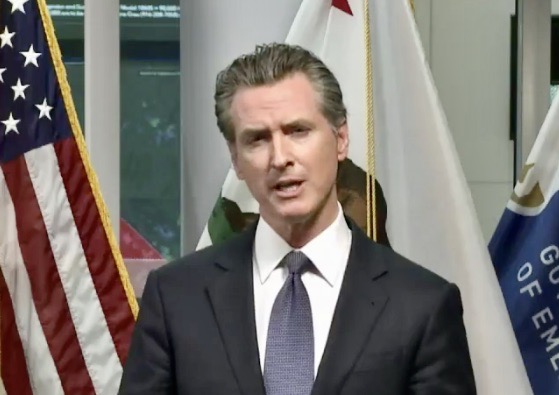 SACRAMENTO – Millions of poor and middle-class Californians would get tax rebates under a proposal unveiled Monday as Governor Gavin Newsom released his $100 billion California Comeback Plan – the biggest economic recovery package in California's history – including unprecedented investments to address the state's most persistent challenges, starting with nearly $12 billion in direct cash payments to Californians hit hardest by the pandemic.
The $100-billion economic stimulus plan made possible in part by a budget that has swelled with a tax revenue windfall, a surplus the governor put at $75.7 billion.
Chief among the new proposals is a major expansion of the Golden State Stimulus, providing additional direct payments to middle-class families that make up to $75,000. Under the plan, two-thirds of Californians will benefit from $600 direct payments. Qualified families with dependents, including undocumented families, will also now be eligible for an additional $500. The plan triples California's previous investment, reaching more people and giving bigger benefits.
"California's recovery is well underway, but we can't be satisfied with simply going back to the way things were," said Newsom during a press conference.
"We are tripling the Golden State Stimulus to get money in the hands of more middle-class Californians who have been hit hard by this pandemic. Two in three Californians will receive a check from the state and more than $5 billion in aid will be made available to those who need help paying their rent or utility bills."
Under Newsom's plan, the state would also offer the largest renter assistance package of any state in America, with billions of dollars to help low-income Californians pay back 100 percent of their back-rent, their rent for the months to come and overdue water and utility bills.
A timeline on when individuals will get the much-needed pandemic aid is still unknown. Newsom hasn't even presented his economic recovery proposal to the California Legislature — something that's expected to happen this Friday.
Once that happens, state lawmakers will begin negotiations on the newly revised state budget. The deadline to pass the budget is June 15 by midnight.