House Dems step up efforts against new anti-LGBT division within HHS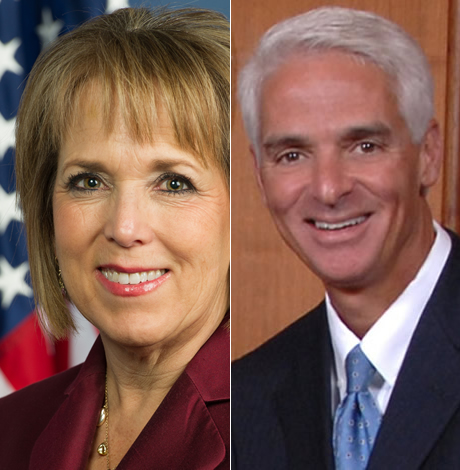 Amid the widespread view a new conscience division at the Department of Health & Human Services would enable medical practitioners to refuse treatment to women seeking abortions and LGBT people, House Democrats are stepping up efforts against the office.
The initiatives from House Democrats this week consist of a joint letter led by Rep. Charlie Crist (D-Fla.) seeking clarification on the purpose of the Conscience & Religious Freedom Division and legislation from U.S. Rep. Michelle Lujan Grisham (D-N.M.) seeking to abolish it.
In the letter dated Feb. 26, House Democrats seek clarity on whether the Trump-era division — widely seen as a tool for anti-LGBT discrimination in the name of "religious freedom" — would enable discrimination against women, LGBT people and people with HIV in medical services.
"Given the administration's extremely troubling application of 'religious freedom' doctrines, from the guidance issued by the Department of Justice allowing federal agencies and contractors to discriminate on the basis of religious beliefs to the removal of the provision in the Affordable Care Act requiring employees to cover contraceptives, our concern is not without cause," the letter says. "While peoples of faith can have honest disagreements, religious beliefs should not be used to further roll back access to health care."
The letter seeks clarification from HHS on whether the Conscience & Religious Freedom Division would allow a medical provider to refuse services in 13 possible situations, including birth control, in vitro fertilizations, medical care to LGBT people, medical care to people with HIV/AIDS, gender reassignment surgery and PrEP, or Pre-exposure prophylaxis, for HIV.
Among the more than 40 lawmakers who signed of the letter are Reps. Mark Pocan (D-Wis.), Dan Kildee (D-Mich.), Alan Lowenthal (D-Calif.), and Mike Quigley (D-Ill.).
Meanwhile, the new legislation introduced by Lujan Grisham would abolish the Conscience & Religious Freedom Division and the accompanying Trump administration rule that enabled its creation.
Lujan Grisham said in a statement the Trump administration "has no business facilitating discrimination and creating barriers" for individuals to receive medically necessary care.
"This division was created with the sole purpose of allowing hospitals, doctors, nurses, and even administrative staff to determine a patient's care based on their personal religious beliefs, not on what is best for the patient," Lujan Grisham said. "I am proud to introduce this legislation to ensure that every American, regardless of their gender identity, reproductive health care choices or need for any type of medical care, has access to quality, comprehensive health care."
Among the group endorsed by the American Civil Liberties Union, Planned Parenthood Federation of America, the National Women's Law Center, the American Civil Liberties Union of New Mexico, Equality New Mexico, the Transgender Resource Center of New Mexico and the New Mexico Religious Coalition for Reproductive Choice.
Adrian Carver, executive director for Equality New Mexico, said in a statement use of religion to justify discrimination is "not a new concept, but to extend it to the health care system puts lives at risk."
"This bill is an effort to put the needs of patients first, regardless of their religion, race, ethnicity, color, sexual orientation, gender identity, family status, or age," Carver said. "Everyone should have the dignity to access the health care and social services that they need to lead healthy, productive lives."
The Washington Blade has placed a request in with HHS seeking comment on the letter signed by more than 40 lawmakers.
Trans community fears wave of retaliatory attacks
Gender affirming care is on the chopping block in 11 states, including — most recently — Iowa and Kentucky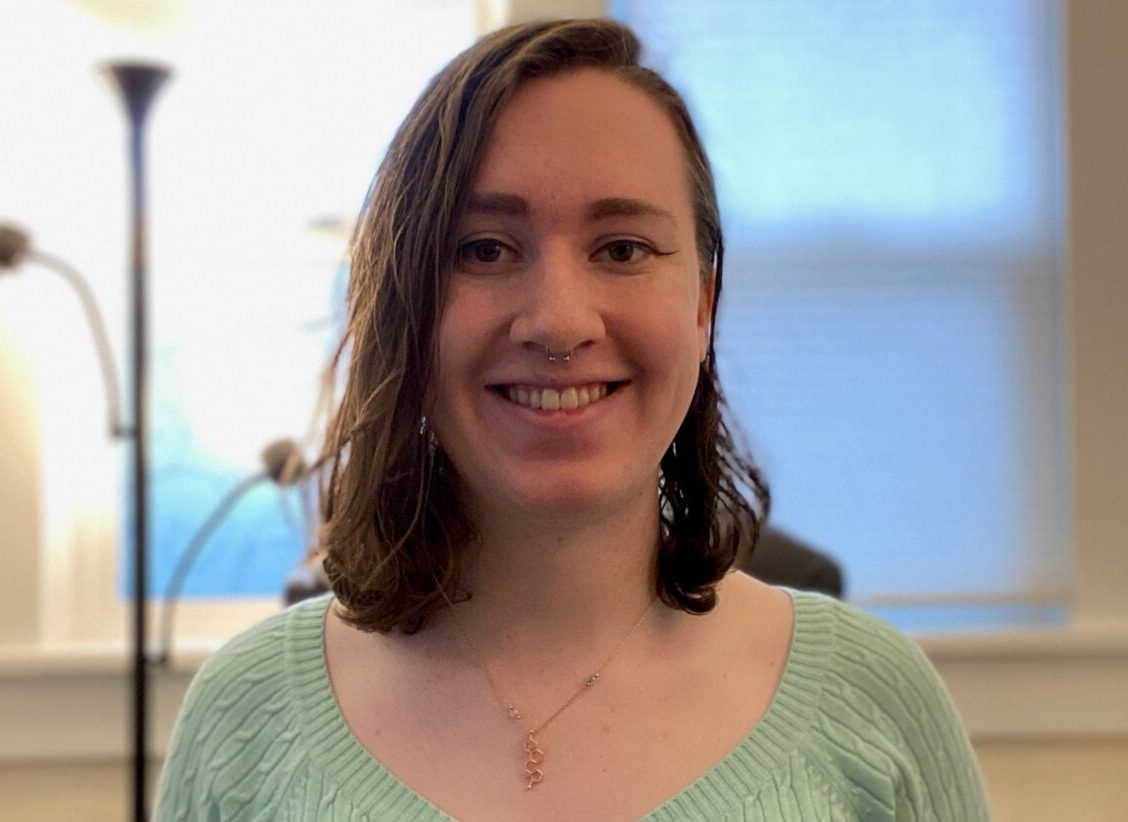 By Sunita Sohrabji | PORTLAND, Me. – Physical violence and verbal abuse are the norm for many transgender youths. This week, as news emerges that 28-year Audrey Hale — who killed six people, including three 9-year-old students at Nashville, Tennessee's Covenant School — was transgender, the LGBTQIA community fears it will be targeted for retaliatory attacks.
Susan Maasch, director of the Trans Youth Equality Foundation in Portland, Maine, told Ethnic Media Services: "We were called yesterday by a man who was screaming at us. 'What are you going to do with your donations? Are you going to use them to train kids to kill Christian children?' This was very scary."
"We've got scared children, scared families, scared organizations who are afraid of being targeted, but there's no support," she said. Maasch said she called the FBI to report the hateful phone call but could not get past a receptionist. "I will talk to local police, but I'm not sure what will come of that. The response just isn't there."
The FBI and the Justice Department did a briefing this week with organizations who support transgender youth, advising them how to keep safe during a possible uptick in violence against the community.
"This is a terrible, scary, and intimidating time for transgender people and their loved ones," said Maasch. "The fact that this shooter was transgender is going to be used and abused by politicians and others."
She noted the current climate of hostility in many states, which are demonizing trans individuals via legislation and rhetoric. "These are right-wing attacks by uninformed people. There's a sense of going backwards."
Kids in red states are having a particularly rough time, said Maasch, noting that few resources are available to them.
Maasch spoke of the need for gender affirming care, noting there is no cure for body dysphoria. "If you don't treat, that's when you get into danger. Some children go dark when you try to will away their gender. They begin to lose hope, and become depressed and anxious."
Gender affirming care is on the chopping block in 11 states, including — most recently — Iowa and Kentucky. Other states which ban gender affirming care for minors include: Alabama, Arkansas, Arizona, Florida, Georgia, Mississippi, South Dakota, Tennessee and Utah.
The US Department of Health and Human Services defines gender affirming care as patient-centered treatment which aligns individuals' outward, physical traits with their gender identity. "Gender diverse adolescents, in particular, face significant health. disparities compared to their cisgender peers," notes HHS.
Maasch encouraged children who are struggling with gender identity to reach out to her organization TYEF or The Trevor Project, which has a good track record of supporting transgender youth. Trusted individuals, including older siblings or an aunt, can also be a source of support, she said.
Physical violence is the norm for many transgender youth. Last June, a transgender student in Kalama, Washington was kicked repeatedly by another student wearing steel-toed boots, and had to be hospitalized. A transgender teen in Pompano Beach, Florida has been savagely attacked twice. The teen was kicked, beaten and spat upon relentlessly, the first time when they were in 6th grade.
In March, eight students savagely beat a transgender student on a Tulsa, Oklahoma school bus.
Stella Tice spent much of her young life trying to fit into the norms of the gender to which she was assigned at birth.
"I always felt I was different from everyone else," Tice, 22, told EMS. "The early stages of dysphoria hit especially hard during puberty. I didn't have any language or knowledge to express it," said Tice, who grew up in rural Klamath Falls, Oregon, and attended church every Sunday with her family, as well as a religious youth group every Wednesday evening.
Tice says she was bullied a lot in school. But she never told high school administrators or even her parents about what she was experiencing. "It made me uncomfortable to share my feelings because I was worried about being ridiculed by my peers."
About 16 months ago, with the support of her partner, Tice began transitioning into a woman. Telling her parents was initially difficult. "It was a rough start, but they definitely did a lot of learning. I come from a very tight-knit family. And they didn't want to lose me."
Tice's older brother turned out to be one of her strongest supporters. "'Wherever you end up, you have my support 100 percent,' he told me."
Tice and her partner live in Eugene, Oregon, which has a large LGBTQIA community, so the young woman was able to access the support she needed during her transitioning process.
Tice urged trans youth to turn to sub-Reditts, Twitch transgender streamers, and TikTok transgender content creators, to get a sense of community and support.
"I know this is a cliche, but it will and does get better," she said.
*****************************************************************************************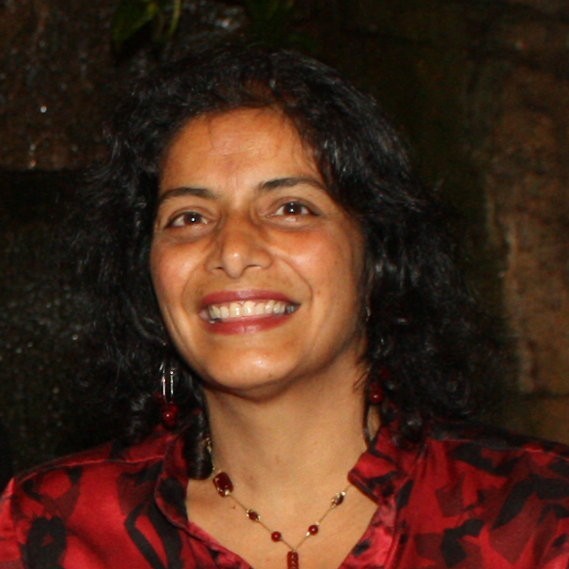 Sunita Sohrabji is a contributing editor at Ethnic Media Services.
*************
The preceding article was previously published by Ethnic Media Services and is republished with permission.