Rep. Kyrsten Sinema to Speak at HRC LA gala March 10
Bisexual Arizona Senate candidate seeks to replace Jeff Flake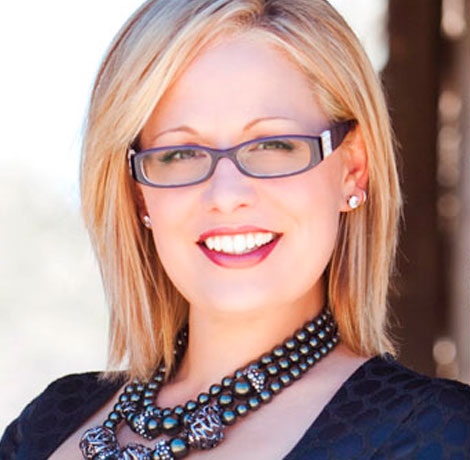 Like nail-biters? Progressive Democrats are excited about a projected big blue wave of Democratic victories that will take back both the House and Senate in the November midterms. Seasoned politicos, however, caution that the anticipated wins over vulnerable Republicans will not be so easy in gerrymandered and traditionally GOP districts, even if Donald Trump sinks in the polls.
And then there is the clash for 34 Senate seats between "the political environment versus the political map," as pollster Charlie Cook puts it.  Republicans now hold 51 seats to 49 for the Democrats, which means that the Democrats need a net gain of just two seats to become the majority, while also holding 10 seats in states Trump won in 2016.
One of those two seats could be in red state Arizona, with the announced retirement of junior Republican Sen. Jeff Flake. The state's junior senator, Jeff Flake, who, Real Clear Politics reported, "found himself crosswise with the state's Republican base due to his continued loud opposition to Donald Trump"—a constituency that seemed to favor former state senator and "conservative firebrand" Kelli Ward. Somewhat overlooked at the time was that Flake was also running behind in the polls to Democrat Kyrsten Sinema, an openly bisexual member of Congress who has actually managed to get at least two bills passed in the conservative Republican-majority House of Representatives.
On Tuesday, the Human Rights Campaign told the Los Angeles Blade that Sinema—who HRC just endorsed in her Senate race—will be speaking at the HRC LA gala on March 10 at the Ritz-Carlton/JW Marriott Los Angeles-L.A. Live. Longtime LGBT ally Rep. Maxine Waters—a superstar at the California Democratic Party convention this past weekend—will also be speaking.
"Kyrsten Sinema is a fighter and a trailblazer who has spent her career advancing the rights of the LGBTQ community," HRC President Chad Griffin said in a press release. "As a highly effective legislator, Kyrsten has proven herself to be a relentless champion for equality. We are proud to endorse her candidacy for the U.S. Senate."
"I am honored to earn the support of the Human Rights Campaign," said Sinema. "HRC has worked tirelessly to ensure all Arizona families can love and take care of each other. We won't stop fighting until every Arizonan has his or her shot at the American dream."
Sinema is not only a serious candidate, she has a serious chance of success, according to the latest assessment by pollster Charlie Cook of the Cook Report. Concerned about Ward, establishment Republicans recruited Rep. Martha McSally to scorch Ward in the Aug. 28 primary.
"Like our president, I'm tired of PC politicians and their BS excuses. I'm a fighter pilot and I talk like one. That's why I told Washington Republicans to grow a pair of ovaries and get the job done," McSally said in her Jan. 12 announcement video. Politico soon dubbed her one of its 10 candidates to watch in the midterm elections.
But McSally's not the only candidate linking victory to Donald Trump—controversial Maricopa County sheriff Joe Arpaio, who received a criminal pardon from Trump, has also entered the race. Speculation is now that Arpaio and Ward will split the populist vote in the Republican primary, paving the way for McSally to go head-to-head with Sinema in the Nov. 6 general election.
While McSally touts her military experience, Sinema comes from a military family and passed two-military-related bills in the House in 2016. And as Ballotpedia notes in their short biography, she has a compelling story to tell, as well:
"Sinema was raised in Tucson, Arizona. During her childhood, Sinema's family spent two years living in an abandoned gas station. She went on to receive four degrees, including a bachelor's and master's degree in social work from Brigham Young University and Arizona State University, respectively, and then both a Juris Doctorate and Ph.D. in justice studies from Arizona State University."
As of Jan. 23, three surveys projected the race a toss-up, with Real Clear Politics giving Sinema a +1. CNN rated the seat as one of 10 Senate seats most likely to flip in 2018.
If Sinema wins in November, she would be Arizona's first female senator and the first out bisexual Senator in America.
Virginia GOP gubernatorial candidate opposes marriage equality
The Family Research Council, which the Southern Poverty Law Center categorized as an extremist anti-LGBTQ hate group has endorsed Youngkin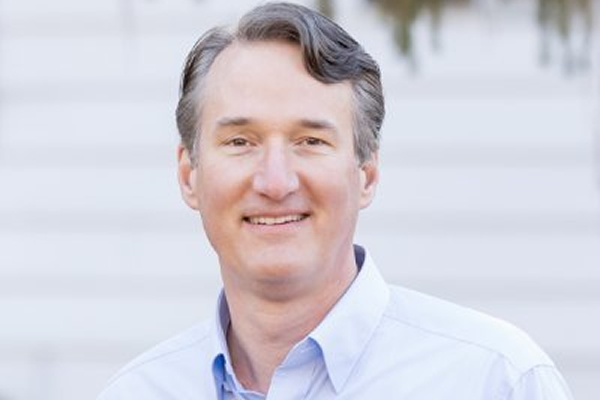 FAIRFAX COUNTY, Va. – Glenn Youngkin in an interview with the Associated Press has reiterated his opposition to marriage rights for same-sex couples.
Youngkin—a Republican who is running against Democrat Terry McAuliffe to succeed Virginia Gov. Ralph Northam—said in an interview published on Friday that he feels "called to love everyone." Youngkin then reiterated his opposition to marriage equality before he added it is "legally acceptable" in the state. "I, as governor, will support that," Youngkin told the AP.
McAuliffe was Virginia's governor from 2014-2018. Same-sex couples began to legally marry in Virginia a few months after McAuliffe took office.
McAuliffe in 2014 became the first governor of a Southern state to officiate a same-sex wedding. The lesbian couple who McAuliffe married recently appeared in one of his campaign ads.
McAuliffe on Friday criticized Youngkin. "As governor, I worked my heart out to keep Virginia open and welcoming to all," said McAuliffe in a tweet. "This type of bigotry and intolerance has no place in our commonwealth."
As governor, I worked my heart out to keep Virginia open and welcoming to all. This type of bigotry and intolerance has NO place in our Commonwealth. https://t.co/T8olFwkszP

— Terry McAuliffe (@TerryMcAuliffe) October 22, 2021
The Family Research Council, which the Southern Poverty Law Center has categorized as an extremist anti-LGBTQ hate group, earlier this month endorsed Youngkin, but Log Cabin Republicans are among the groups that have backed his campaign.
The Human Rights Campaign in 2019 named Youngkin's former company, the Carlyle Group, as a "Best Place to Work for LGBTQ Equality" in its annual Corporate Equality Index.
California Rep. Eric Swalwell on death threats from Tucker Carlson fans
"He does this because he knows that his followers will be inspired & radicalized & then aim their vitriol at whoever he is attacking"
WASHINGTON – Appearing on MSNBC's Deadline: White House, on Friday, U.S. Representative Eric Swalwell, (D) who represents California 15th which covers most of eastern Alameda County and part of central Contra Costa County, detailed the death and other threats he receives from fans of Fox News host Tucker Carlson.
"We receive hundreds of threats. What was specific about this was the caller identified he had just been watching Tucker Carlson. Now, we get a lot of threats that come in as Tucker Carlson attacks me, but this person identified he had just heard from Tucker Carlson. He was now calling my office and then of course dropped a number of racist, sexist, homophobic epithets in the call, and then threatened to kill my entire family," Swalwell said. "And what is so frustrating about this, Nicole, is that I have personally, eyeball to eyeball, asked Tucker Carlson not to lie about me on his show because of this effect."
"I've even in the last couple months sent a text message to him telling him when he lies about me on his show it results in death threats to me, my wife, and our family. And when he had people protesting outside his house just a couple years ago I went on Twitter despite not agreeing with almost anything he says and I said that that's wrong to go to his house and terrify his wife in the way that that happened. But he does this because he knows that his followers will be inspired and radicalized and then aim their vitriol at whoever he is attacking that day," the congressman added.
Petition urges White House to protect LGBTQ Afghans
Taliban regained control of country on Aug. 15
WASHINGTON — More than 10,000 people have signed a petition that urges the Biden administration to do more to help LGBTQ Afghans who remain in Afghanistan after the Taliban regained control of the country.
The Human Rights Campaign; the Council for Global Equality; Immigration Equality; Rainbow Railroad; the Organization for Refuge, Asylum and Migration and the International Refugee Assistance Project on Friday presented to the White House the petition that urges the administration to adopt "a 10-point action plan … to expedite and ease the refugee and asylum process for LGBTQI Afghans."
The same six groups last month urged the Biden administration to adopt a plan that would "prioritize the evacuation and resettlement of vulnerable refugee populations, including LGBTQI people, and ensure that any transitory stay in a third country is indeed temporary by expediting refugee processing." The groups, among other things, asked the White House to "speak out forcefully against human rights abuses by the new Taliban regime and any increased targeting of vulnerable communities, including LGBTQI people, and use existing mechanisms to sanction and hold accountable perpetrators of human rights abuse."
The Taliban entered Kabul, the Afghan capital, on Aug. 15 and regained control of the country.
A Taliban judge in July said the group would once again execute people if it were to return to power in Afghanistan.
Rainbow Railroad and Immigration Equality are among the other groups that have continued their efforts to evacuate LGBTQ Afghans since American troops completed their withdrawal from the country on Aug. 30. Some of the 50 Afghan human rights activists who Taylor Hirschberg, a researcher at the Columbia Mailman School of Public Health who is also a Hearst Foundation scholar, has been able to help leave the country are LGBTQ.
"We reiterate our call for President Biden to adopt the 10-point policy plan which will expedite and ease the refugee process for LGBTQI Afghans," said Human Rights Campaign Senior Vice President for Policy and Political Affairs JoDee Winterhof in a press release. "The 10,000+ people who signed our petition have demonstrated that they want the United States, long a beacon of refuge for those fleeing persecution, to take action to protect LGBTQI Afghans—a vulnerable group who risk oppression, even death, simply for who they are or who they love. Now is the time for action."