Kyrsten Sinema taking her shot at the US Senate (Video)
Bisexual Arizona Democrat also says #NoNRAMoney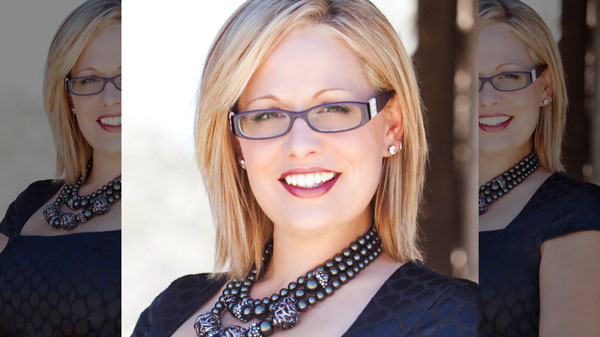 Born eight days after the Bicentennial celebration of the American Revolution, Arizona native Kyrsten Sinema has a strong streak of Western independence laced with an old fashioned belief in the value of hard work. In many ways, she is the personification of the American Dream—from struggling with childhood poverty and homelessness to achieving a law degree, a Ph.D and a seat in Congress—a dream the centrist Democrat hopes will inspire red state voters to support her shot at the US Senate.
Sinema's Bicentennial birth ripples through to today, echoing Lin-Manuel Miranda's famous "Hamilton" song: "Hey yo, I'm just like my country/ I'm young, scrappy and hungry/ And I'm not throwing away my shot!"
"Growing up, we were like every other working family until my dad lost his job and we lost our home. We ended up living in an abandoned gas station for nearly three years. But I worked hard, got an education, and got my shot at the American dream. I'm focused on making sure every Arizonan gets his or her shot just like I did," Sinema told the Los Angeles Blade.
Sinema is speaking at the Human Rights Campaign gala on Saturday, March 10.
HRC has endorsed Sinema in her 2018 race to replace retiring Arizona Republican Sen. Jeff Flake. The three-term congress member says being the only out bisexual in Congress has not been an issue.
"When I talk with Arizonans, it's the last thing on their minds. Arizonans want to talk about protecting our health care and jobs," she says.
Sinema was ahead of Flake in the polls before he resigned, squeezed out by primary threats from right wingers. Democrats are thrilled by what's shaping up to be a three-way slug-fest in the GOP primary: former state Sen. Kelli Ward was endorsed last year by Steve Bannon; former anti-immigration Sheriff Joe Arpaio, who was pardoned by President Trump after his conviction for criminal contempt; and establishment favorite Rep. Martha McSally, who is expected to run to the right to compete with her populist rivals.
"This is one of our best opportunities to flip a seat from red to blue, and a must-win race with high stakes for working families," says Emily's List in their endorsement of Sinema.
"Sinema has won her House races by increasingly significant margins in a Republican-leaning district, and many Democrats both in Arizona and Washington, D.C., think she has the profile and moderate record to win over voters in a state that has long been decidedly red but is trending closer and closer to the middle," Real Clear Politics reported last January.
If she wins, Sinema would be the first Arizona Democrat elected to the US Senate since 1988 and could be key to re-taking the Senate. "Democrats face a daunting map, and have to defend 25 seats – 10 in states Donald Trump won – to Republicans' eight. The GOP holds a slender 51-49 majority, but opportunities for Democrats to pick up seats are few and far between. Any path to gaining control runs through Arizona," adds Real Clear Politics.
But it won't be easy. Even Flake had planned his line of attack, painting Sinema as "too liberal' for Arizona. "From her time working on Ralph Nader's campaign to the state legislature to Congress, Kyrsten Sinema has always been out of touch with Arizona and she'll do anything to hide her progressive record," a campaign spokesman, Will Allison, said in a statement, according to the New York Times.
Her opponents will likely drudge up Sinema's record on LGBT equality, as well. While in the Arizona House of Representatives, Sinema co-chaired Arizona Together, the statewide campaign that defeated a 2006 measure that would have banned recognition of civil unions and same sex marriage in the state.
In 2008, as Californian LGBTs were unsuccessfully fighting the anti-gay marriage Prop 8, Sinema led the crushing fight against a similar initiative, Prop 102, that was also approved by voters.
But Sinema's evolution from Green Party progressive in 2000 to a Blue Dog Democratic member of the fervently bipartisan Problem Solvers Caucus (out Rep. Jared Polis is also a member) has caused concern among some progressive Democrats.
"A lot of people are not happy with her," Mike Johnson, head of Arizona's chapter of Indivisible, told RealClearPolitics. "They don't feel that she's progressive enough. That she's been too much of a centrist."
In particular, Johnson and others were disappointed that Sinema did not join with other Democrats to shut down the government as leverage to get a DACA solution. "Why not vote no for it as a symbolic show that you're standing for Dreamers and DACA reform? They're asking, 'Where is she?'" Johnson said.
"We don't care if you're a Democrat. We won't forget that you left our Dreamers out in the cold," the Maricopa County Democratic Party tweeted.
But Sinema takes being a "problem solver" seriously—which doesn't include shutting down the government: "partisan games are dangerous and irresponsible," she said.
Sinema has a history of supporting DREAMers, from sponsoring a bill in the state Legislature in 2006 urging passage of the DREAM Act to employing DREAMer Erika Andiola—a Mexican-born national leader in the immigrant rights movement and recognized advocate of the DREAM Act who mobilized a protest to stop her mother's deportation—as her director of outreach.
But Sinema also voted to "punish" sanctuary cities in 2015. 
More recently, last February 28, however, Sinema called on Congress to act on the DREAMers—to protect "Arizona's over 57,000 Dreamers, their families, and the state's economy."
"It's time to put party aside to protect our border and stand up for Arizona families," Sinema said in a statement.  "This bipartisan legislation keeps Arizonans safe, protects our state's economy, and allows Dreamers to continue living in the only country they've ever known. The Supreme Court's action isn't the solution that Arizonans deserve, which is why I'm calling on Congressional leaders to bring the USA Act up for a vote without delay."
Progressive state Democrats are also concerned by a tracking report from Nate Silver's FiveThirtyEight  indicating that Sinema votes in line with Trump's position 54.7% of the time.
"This isn't a matter of one party being right and the other being wrong," Sinema tells the LA Blade. "If we allow our basic values to become just another political football, we'll all lose. If President Trump is willing to work together to stand up for Arizonans, I'll work with him. We've done this when it comes to standing up for veterans. If he pursues policies that undermine Arizona families, I'll stand up to him, like when we stopped his effort to take away our access to health care. My guiding principle is always doing what's right for Arizona."
It may be this desire to solve problems that explains her strategic political evolution from Green to purple.
"I learned early on that you get more things done when you're willing to work together," Sinema says. "The problem with Washington is that people don't listen to those who have different points of view so they never find the common ground needed to really solve problems. When you actually talk with people and work across the aisle, it's amazing how much you can accomplish. That's how I was able to reach across the aisle to pass a law that helps our veterans get better health care. That kind of pragmatism is how we get things done in Arizona."
And it's that kind of pragmatism that will most likely have Democrats voting for her in November.
"I think at the end of the day, even the folks that are critics of Kyrsten are going to say: Is she going to be better than Joe Arpaio or Martha McSally?" said D.J. Quinlan, a former executive director of the state party, to Real Clear Politics. "It's a simple calculation."
What most Democrats—especially young activist—will be happy to hear is that Sinema is with them on common sense gun control and agrees with the #NoNRAMoney pledge.
"I have never taken money from the NRA and will not," Sinema tells the LA Blade.
Here's Sinema's announcement video:
Bruce's Beach is returned to heirs undoing racially motivated land grab
Anthony Bruce, a family spokesman, said in a statement that the return means the world to them but it is also bittersweet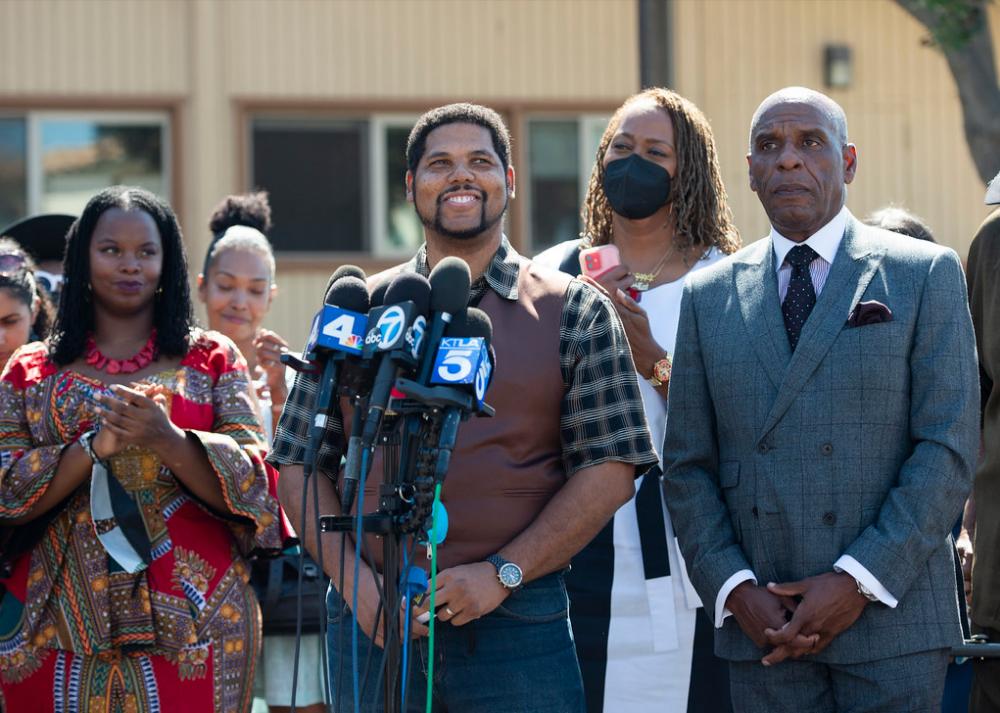 MANHATTAN BEACH – In 1912 Willa and Charles Bruce bought two lots of land for $1,225 with the intent of creating a safe beachfront space for Black Angelenos. But their purchase was met with heavy opposition a July 27, 1912 Los Angeles Times article reported.
Undaunted the Bruce's pushed ahead, "Wherever we have tried to buy land for a beach resort, we have been refused, but I own this land and I am going to keep it," Willa told the Times.
For nearly ten years Willa & Charles's property was a destination and haven for Black people coming there for recreation from all over the rest of southern California. But by 1922 issues with the local white neighbors and the police department began to mount, as the majority white population put pressure on the Bruce family to close down their enterprise.
In the 1920's, like most of the rest of the United States, the Ku Klux Klan was very active in Southern California. Racially motivated animus was then in turn amplified by Klan activity and resulting press coverage, which according to some historians, had a bias towards white supremacist viewpoints.
In an interview last year a descendent of Willa and Charles told the BBC the local police department put up signs limiting parking to 10 minutes, and another local landowner put up no trespassing signs, forcing people to walk half a mile to reach the water.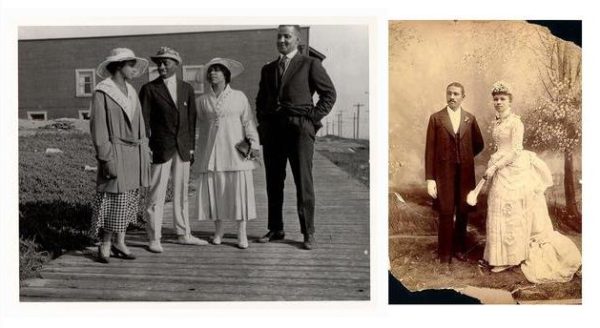 After efforts failed to pressure the family into closing down their little resort, the Manhattan Beach City Council working with County officials seized Bruce's Beach under eminent domain- laws designed to let the government forcibly buy land needed for roads and other public buildings. Officials claimed they planned to build a park which didn't happen.
The city did nothing with the property and it was transferred to the state of California in 1948. Then in 1995, the state transferred it to Los Angeles county, with restrictions on further transfers.
California's legislative leaders along with Governor Gavin Newsom passed a bill that removed the restriction on transfer of the property, making transfer easier, which was a result of Los Angeles County Supervisor Janice Hahn's work to process the return the property to heirs of Willa and Charles begun in April 2021.
This week the Los Angeles County Board of Supervisors unanimously voted in approval of the plan to return the property to the Bruce family. The property will now enter escrow before officially transferring to the family. Once transferred, LA county agreed to rent the property back from the Bruce's for $413,000 per year and will maintain its lifeguard facility there.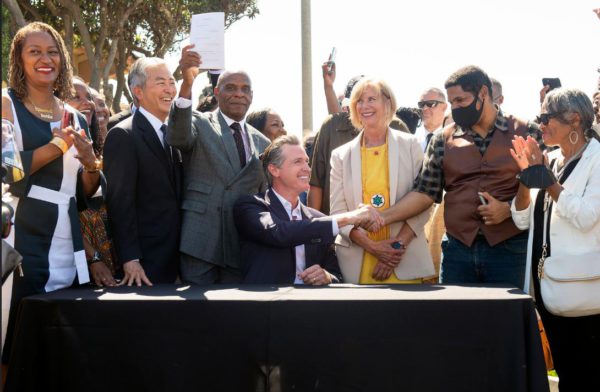 Anthony Bruce, a family spokesman, said in a statement that the return means the world to them but it is also bittersweet.
"My great-great-grandparents, Willa and Charles Bruce sacrificed to open a business that gave Black people a place to gather and socialize, and Manhattan Beach took it from them because of the color of their skin," he said. "It destroyed them financially. It destroyed their chance at the American Dream."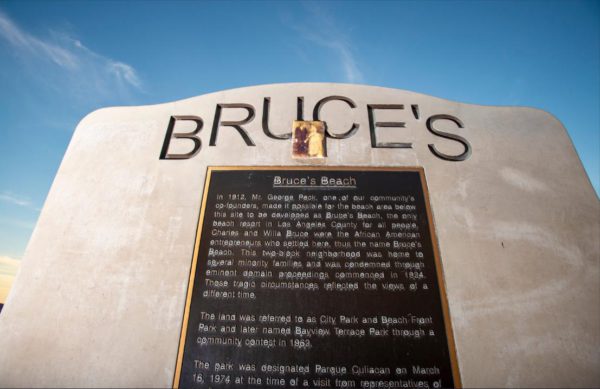 Heat Advisory issued as temps expected to be in triple digits
LA County will see hot & breezy conditions Monday. High temperatures will reach 90 degrees. Temperatures at night will fall to 64 degrees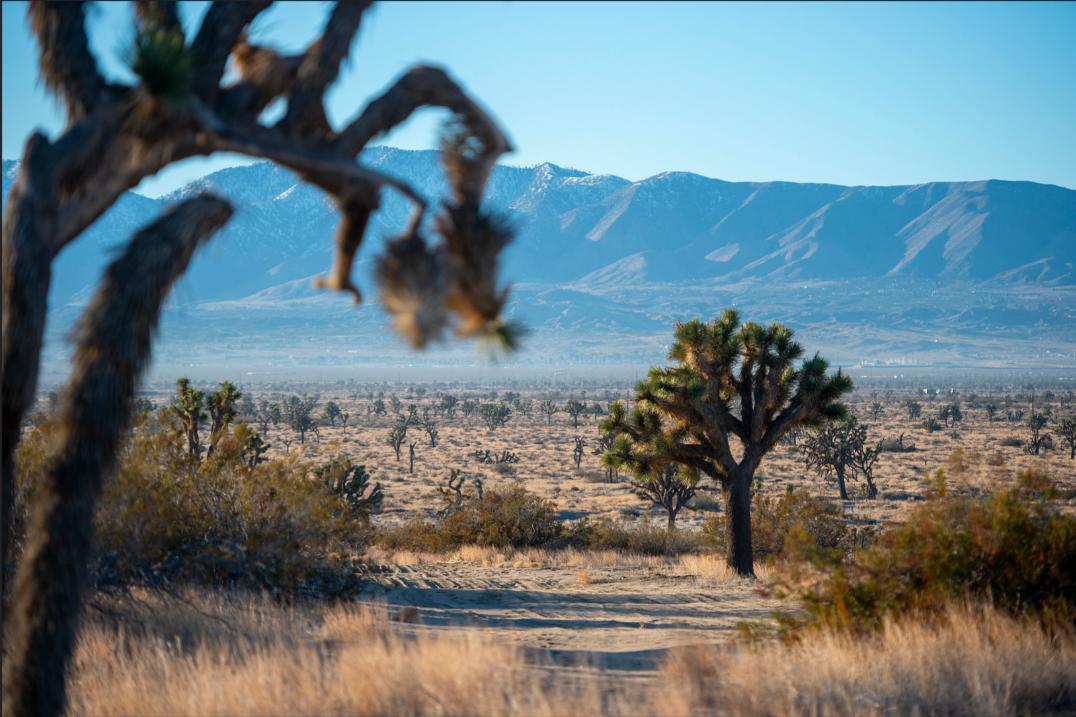 LOS ANGELES – The National Weather Service issued a heat advisory warning for most of Southern California on Monday. Temperatures while remaining lower in the 80s and 70s in the coastal areas are expected to exceed triple-digits for most of the inland areas in the region.
Los Angeles and Orange counties will see hot and breezy conditions Monday. High temperatures will reach 90 degrees. Temperatures at night will fall to 64 degrees.
The valleys and Inland Empire will be very hot and windy Monday as temperatures soar to 105 degrees. Evening temperatures will drop to 72 degrees.
Beaches will see temperatures rising to 78 degrees amid breezy conditions on Monday. Overnight lows will dip to 64 degrees.
Look for a 20% chance of thunderstorms in the mountain communities on Monday, with temperatures reaching a high of 89 degrees. Temperatures will fall to 55 degrees at night.
Desert conditions will be sunny and windy on Monday, with temperatures expected to rise to 104 degrees. Nighttime temperatures will drop to 69 degrees.
Detailed Forecast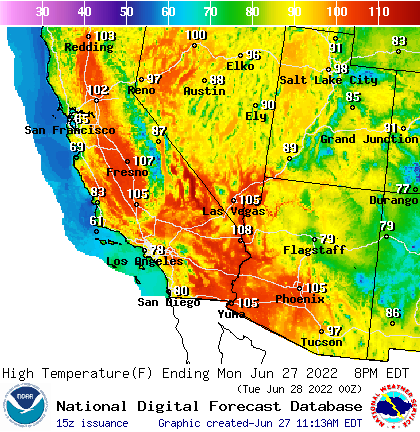 Today
Sunny and hot, with a high near 106. East northeast wind 10 to 15 mph becoming north northwest in the afternoon. Winds could gust as high as 20 mph.
Tonight
Clear, with a low around 69. Northwest wind 5 to 15 mph becoming east northeast after midnight. Winds could gust as high as 20 mph.
Tuesday
Sunny and hot, with a high near 104. Southeast wind around 10 mph becoming northwest in the afternoon. Winds could gust as high as 15 mph.
Tuesday Night
Clear, with a low around 68. West northwest wind 5 to 15 mph becoming east southeast after midnight. Winds could gust as high as 20 mph.
Wednesday
Sunny and hot, with a high near 98. East southeast wind 5 to 10 mph becoming west 10 to 15 mph in the afternoon. Winds could gust as high as 20 mph.
Wednesday Night
Clear, with a low around 62. Breezy.
Thursday
Sunny, with a high near 94.
Thursday Night
Clear, with a low around 58.
Friday
Sunny, with a high near 92.
Friday Night
Clear, with a low around 57.
Saturday
Sunny, with a high near 90.
Saturday Night
Clear, with a low around 56.
Sunday
Sunny, with a high near 89.
Right-wing news anchor delivers obscenity-laden homophobic rant
"Guess what I came home to be greeted with? This fucking bullshit. [points to Rainbow Pride flag] What the hell is that?"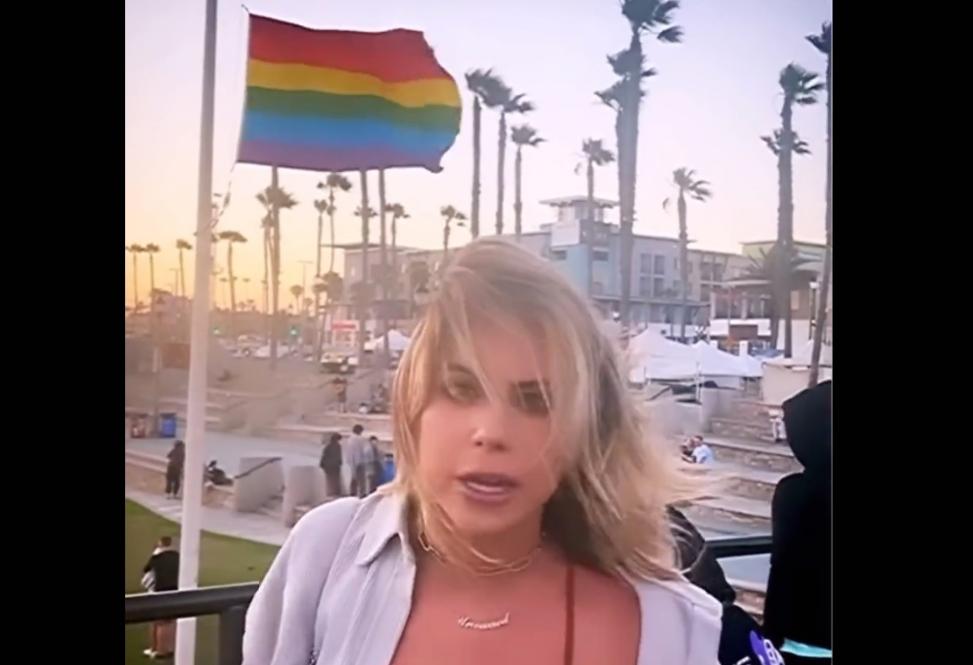 HUNTINGTON BEACH, Ca. – Alison Steinberg, an anchor and contributor for right-wing extremist media outlet One America News, launched into an obscenity-laden rant captured in a now viral video over an LGBTQ+ Pride flag flying in the beachfront business district of Huntington Beach commemorating Pride Month.
Steinberg had originally posted her video to her Instagram account but it was later removed.
In the rant Steinberg is heard saying: "And guess what I came home to be greeted with? This fucking bullshit. [points to Rainbow Pride flag] What the hell is that? Huntington Beach is the town of good old-fashioned hard-working American people, much less human. People who worked all through the COVID lockdown. Yes, that's right. Huntington Beach never shut down through any of the COVID nonsense fuckery. And now we're peddling this garbage?"
"What the hell is this? The only flag that should be up there is that American flag. This is a disgrace to our city and it should be taken down immediately. Whoever the hell is running this town needs to be fired. Make America great again. Make Huntington Beach great."
Ron Filipkowski, a defense lawyer and former Assistant United States Attorney had captured the video and uploaded it to his Twitter account where many of his 402.9K followers retweeted it:
OAN Contributor Alison Steinberg is raging after returning home to Huntington Beach to find the city flying a Pride flag. (Language) pic.twitter.com/fk5rTg88hF

— Ron Filipkowski 🇺🇦 (@RonFilipkowski) June 26, 2022