An evening of fun with "Wicked Pagan Gays"
An outrageous clan resettles in West Hollywood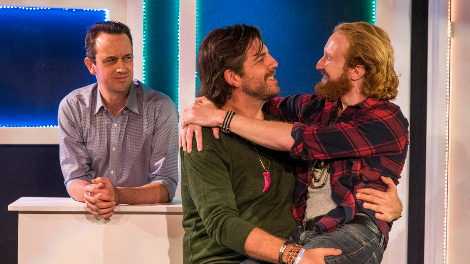 With a title like "Wicked Pagan Gays," one might walk into the theatre expecting an outrageous evening of blasphemy, lewdness, and debauchery – with copious amounts of gratuitous homosexual fornication and at least a little bit of full-frontal nudity thrown in for good measure.  Fair warning: that's not what you'll get.
The play, which is currently in its World Premiere run at the Zephyr Theatre on Melrose, is a comedy of manners which focuses not on the physical acts its name evokes, but rather on the conflict between different religious beliefs within the culture – or at least, within the microcosm of the culture reflected by the handful of gay men who populate it.
That doesn't mean it's a dry and dusty think piece, though.  As written by Jeff Dinnell, whose long-running real-life "cocktail-fueled debates" with credited co-creator Greg Archer provided the inspiration for the script, "Wicked Pagan Gays" is more along the lines of an intellectual farce, reminiscent of one of those old-fashioned screwball comedies that thrived on stage and screen in the 1930s and 40s (that classic paean to feminine cattiness, "The Women," comes to mind)  – full of fast-talking characters, zingy one-liners, slick cynicism, and ridiculous coincidences.
Set in present-day West Hollywood, the plot revolves around two gay thirty-something men who were once part of the same circle in a small town "up north" in California.  Jeff (played by Dinnell himself) is a recent transplant to L.A., an aspiring playwright and self-proclaimed atheist who hopes to start a new life in the big city; Greg (Nathan Tylutki) is a struggling journalist and spiritual seeker, who is fascinated with mysticism.  Following "signs from above," Greg is led to reconnect with Jeff, and manages to talk his skeptical old acquaintance to form an uneasy partnership in pursuit of an as-yet-unspecified financial venture.
In addition to their widely opposing views on religion, things are complicated by Greg's relationship with Douglas (Ian Dick), Jeff's personal nemesis from their home town.  There's also Jeff's flamboyant gay Christian roommate (Jordan Green), a fresh-out-of-the-closet former child star (Eric Allen Smith) who believes in astrology, a hippie-chick (Krista Conti) who espouses the power of pyramids, and a B-list celebrity fitness guru (Emily Jerez) whose previous partnership with Greg ended in disaster – for him, at least.
The ensuing zaniness that results from the interaction of all these characters is best left to be discovered first-hand by the audience; suffice to say that Jeff, who serves as a kind of foil to all their off-the-deep end flavors of fanaticism, ends up being just as entangled in the mess as all the rest of them, if not even more so.
As directed by L.A. theatre veteran Kiff Scholl, the production moves at a fast and furious pace.  This is a good thing, given the wordy nature of the script and its potentially intimidating philosophical arguments.  The high-minded concepts being batted around in the dialogue are grounded by Scholl's focus on the more directly human; he wisely guides his actors to show us what their characters want, rather than what they think, and as a result the whole thing comes off as a sharp satire on behavior instead of a pretentious game of verbal ping-pong.  As for his staging, Scholl is somewhat limited by the lack of depth available to him in the Zephyr's intimate space, but he manages to keep things flowing with enough movement and variety that the action never seems confined or static – no small feat for a play as simultaneously light and heavy as this one.
The actors are also adept, for the most part.
Dinnell is believable and personable as Jeff (as he should be, given the clearly autobiographical nature of the role for him), and yet allows the less pleasant aspects of the character – the bitchy, bitter, small town queen-iness of him – to come through without trying to polish them out in favor of likeability.
Tylutki has the showier of the two lead roles.  Greg is larger-than-life, the sort of hapless, self-absorbed near-buffoon that might come off as either an idiot or a con artist; but the actor finds the sincerity that keeps him from being either, as well as the vulnerability that makes him sympathetic despite his obvious narcissism.
There are some scene-stealing stand-outs in the supporting cast as well.  Green is hilarious as the roommate, Tyrell, and notches up the energy of the show every time he appears – which is only fitting for a bible-thumping black man who wears tight booty shorts and laments the fact that the boys are intimidated by the size of his equipment.  Jerez is equally energetic as the over-the-top Jillian Stark, a delicious parody of the self-promoting Hollywood hack whose perfect exterior hides an abyss full of personal demons.  Perhaps the most memorable turn of the evening comes from Conti, as Helene Aurora, the pyramid priestess, who manages to turn possibly the most out-there character in the play into the most sensible one with a performance that finds the perfect balance between kooky and down-to-earth.
Overall, "Wicked Pagan Gays" is an enjoyable experience; it's a show with enough meat on its bones to stimulate the minds, but it never takes itself too seriously to be funny.  That said, it's worth adding that there are times when it feels like it wants to go further – like the farce should be a little broader, the characters a little more outrageous, the satire a little more savage.  One of the clearest through-lines in the piece is the way the characters are all so judgmental of each other.  Jeff repeatedly refers to Douglas, for instance, as the "Sanctimonious Gay," but is himself, ironically, the most "judg-y" character of all.  This does not seem accidental, but rather an underscore to a dominant theme.  Likewise, the ultimate goals of all these people, regardless of any spiritual pretenses they may embrace or altruistic motives they may claim, are entirely self-serving.  It's a clear commentary on human nature, and it comes across crystal clear.
It also makes the characters just a little bit hateful.  No matter how much we may like them (or even identify with them) during the course of the action, in the end we can't help but see them as despicable, each in their own way.  The play is unapologetic about this, and that's as it should be – but perhaps a slightly ramped-up stylistic dash of that screwball element might have managed to make them, if not a little less unsavory, at least a bit more palatable than they are in their present, more realistic incarnation.
This is, however, a minor quibble and a matter of personal taste.  "Wicked Pagan Gays" is amusing, smart, and irreverent – all things that make for a good time at the theatre – and definitely worth the trip into the heart of the Melrose district to experience for yourself.
Wicked Pagan Gays performs thru March 31st at:
The Zephyr Theatre, 7456 Melrose Ave. Los Angeles CA, 90046.  Performances are Thu – Sat at 8pm and Sun at 7:00pm
Tickets: www.plays411.com/wicked
Welsh Olympic distance swimmer Dan Jervis comes Out
Jervis, who placed 5th in distance swimming at the Olympics in Tokyo said he was inspired by Blackpool FC soccer player Jake Daniels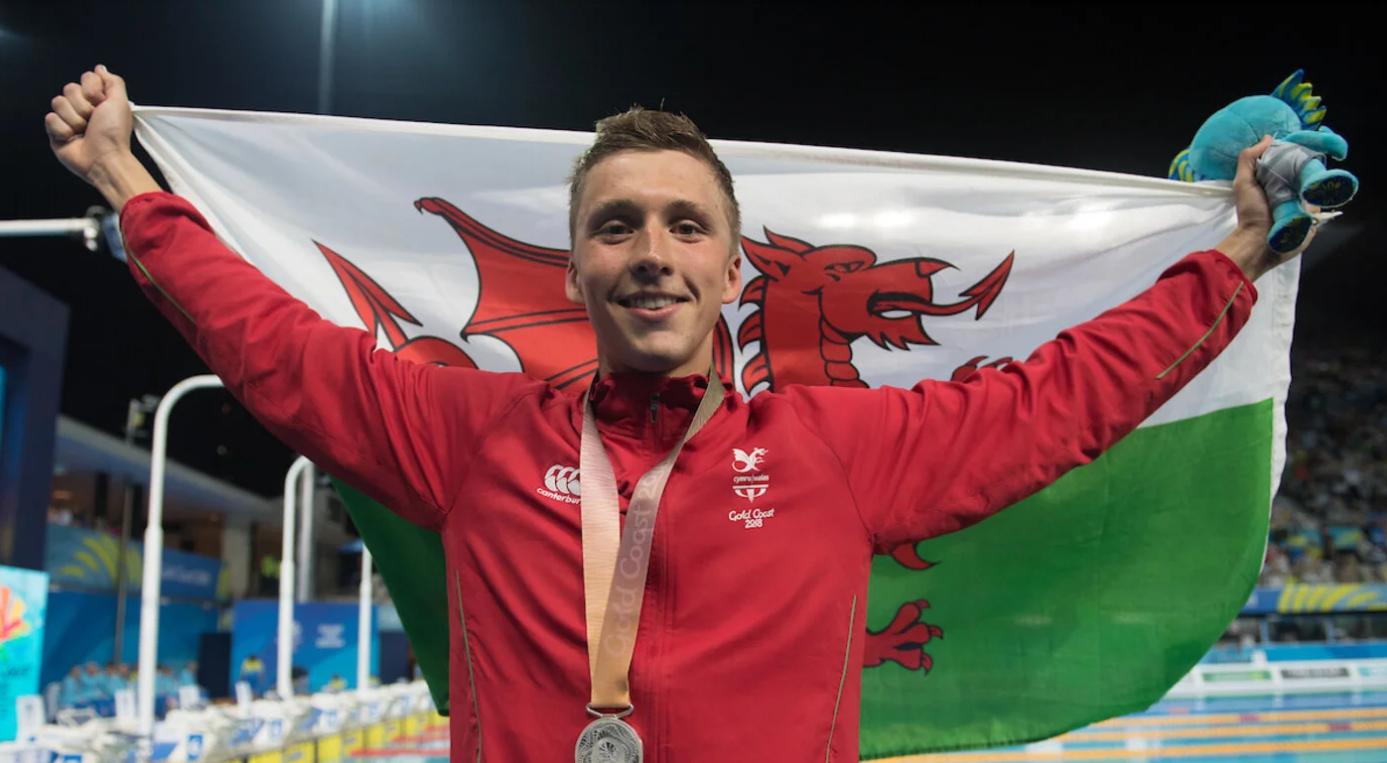 NEATH, Talbot County Borough, Wales – In a recent interview with BBC Radio Cornwall, 26-year-old British Olympian distance swimmer Dan Jervis revealed that he had given considerable thought before announcing to the world that he is gay.
Jervis told the BBC's LGBT Sport Podcast; "I was adjusting to everything else, just trying to fit in — until I thought, Just be you."
Jervis, who placed 5th in distance swimming for the British team at the Olympic games in Tokyo, Japan, told the BBC he was inspired by 17-year-old Blackpool FC forward Jake Daniels, the professional soccer player who made history as only the second person in the past 30 years to acknowledge their sexual orientation publicly in that sport in the United Kingdom.
The swimmer also told the BBC it was important to be seen as a role model as he readies to compete in the upcoming Commonwealth Games. Jervis has previously competed winning a 1500m freestyle silver and bronze at the 2014 and 2018 Games in Glasgow, Scotland and Australia's Gold Coast respectively.
"It took me 24 years to be who I am," he said and added, "You know, we're just before the Commonwealth Games and there are going to be kids and adults watching who will know that I'm like them, and that I'm proud of who I am."
The Olympian reflected on his decision to announce he was gay: "For so long, I hated who I was – and you see it all the time, people who are dying over this. They hate themselves so much that they're ending their lives.
"So if I can just be that someone people can look at and say, 'yeah, they're like me,' then that's good."
Jervis then said he revealed his sexuality to a close friend when he was 24: "At that point, I'd never said the words out loud to myself."
"I said to her: 'I think I'm gay.' I couldn't even say: 'I'm gay.' I was basically punching the words out.
"She was quite shocked but great, and it was exactly the reaction I wanted. I've had all good reactions, and the way I've described it is I'm not going to change as a person.
"Everyone's journey is different, but I think I've always known.
"It was something in the back of my mind, bugging me. I thought I was bisexual and had girlfriends that I loved – but it came to about three years ago where I knew I had to deal with this.
"It wasn't affecting my swimming, but me as a human being. It sounds quite drastic, but I wasn't enjoying my life. Yeah, I was smiling, but there was something missing to make me properly happy.
"I'm still the Dan you've always known. You just know something else about me now."
The Commonwealth Games open in Birmingham, UK on July 28.
FCC asks Apple & Google to remove TikTok app from their stores
Its pattern of surreptitious data practices that are documented show TikTok is non-compliant with app store policies and practises

WASHINGTON – In a series of tweets Tuesday, Federal Communications Commissioner Brendan Carr disclosed a letter sent to both Apple and Google's parent company Alphabet asking the two tech giants to remove TikTok from their app stores over his concerns that user data from the wildly popular social media platform is disclosed and used by bad actors in China.
In his letter dated June 24 to Apple CEO Tim Cook and Alphabet CEO Sundar Pichai, Carr noted that because of its pattern of surreptitious data practices documented in reports and other sources, TikTok is non-compliant with the two companies' app store policies and practises.
"TikTok is not what it appears to be on the surface. It is not just an app for sharing funny videos or meme. That's the sheep's clothing," he said in the letter. "At its core, TikTok functions as a sophisticated surveillance tool that harvests extensive amounts of personal and sensitive data."
Carr stated that if the companiest do not remove TikTok from their app stores, they should provide statements to him by July 8.
The statements should explain "the basis for your company's conclusion that the surreptitious access of private and sensitive U.S. user data by persons located in Beijing, coupled with TikTok's pattern of misleading representations and conduct, does not run afoul of any of your app store policies," he said.
Carr was appointed by former President Trump in 2018 to a five-year term with the FCC.
TikTok is not just another video app.
That's the sheep's clothing.

It harvests swaths of sensitive data that new reports show are being accessed in Beijing.

I've called on @Apple & @Google to remove TikTok from their app stores for its pattern of surreptitious data practices. pic.twitter.com/Le01fBpNjn

— Brendan Carr (@BrendanCarrFCC) June 28, 2022
In March of this year, California Attorney General Rob Bonta announced a nationwide investigation into TikTok for promoting its social media platform to children and young adults while its use is associated with physical and mental health harms to youth.
The investigation will look into the harms using TikTok can cause to young users and what TikTok knew about those harms. The investigation focuses, among other things, on the techniques utilized by TikTok to boost young user engagement, including strategies or efforts to increase the duration of time spent on the platform and frequency of engagement with the platform.
TikTok's computer algorithms pushing video content to users can promote eating disorders and even self-harm and suicide to young viewers. Texas opened an investigation into TikTok's alleged violations of children's privacy and facilitation of human trafficking last month.
TikTok has said it focuses on age-appropriate experiences, noting that some features, such as direct messaging, are not available to younger users. The company says it has tools in place, such as screen-time management, to help young people and parents moderate how long children spend on the app and what they see, the Associated Press reported.
"We care deeply about building an experience that helps to protect and support the well-being of our community, and appreciate that the state attorneys general are focusing on the safety of younger users," the company said. "We look forward to providing information on the many safety and privacy protections we have for teens."
TikTok has also had a problematic relationship with the LGBTQ+ community. Recently The Washington Post confirmed that the 'Libs of TikTok,' an influential anti-LGBTQ account regularly targets LGBTQ individuals and their allies for harassment from its more than 640,000 Twitter followers while serving as a veritable wire service for Fox News and the rest of the right-wing media to push anti-LGBTQ smears.
Libs of TikTok regularly targets individual teachers and their workplaces – releasing their personal information that includes school and individual names as well as social media accounts, and leading its audience to harass the schools on social media.
A year ago, an investigation by Media Matters found that TikTok's "For You" page recommendation algorithm circulated videos promoting hate and violence targeting the LGBTQ community during Pride Month, while the company celebrated the month with its #ForYourPride campaign.
Numerous LGBTQ+ content creators have shared stories with the Blade about TikTok's seemingly arbitrary algorithms that target otherwise benign content that is not listed outside of the platform's polices and removed the content. In many cases restoring the posts after appeals or in the worst case scenarios banning the users.
Facebook banning users who post that abortion pills can be mailed
When Facebook started removing these posts is unclear. But Motherboard confirmed the social media platform removed such posts on Friday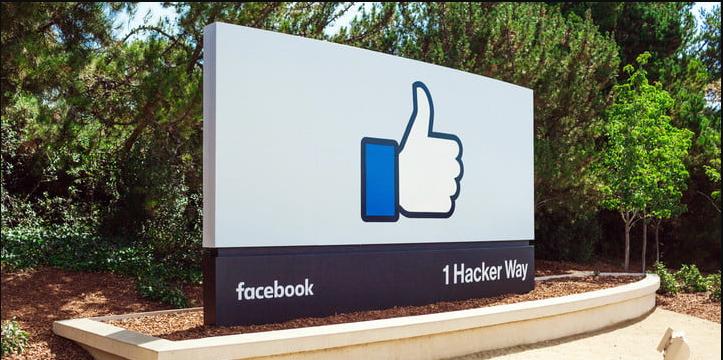 MENLO PARK, Ca. – Social media giant corporation Meta's Facebook platform has removed posts and has banned some users who wrote posts detailing that abortion pills can be mailed in the wake of the U.S. Supreme Court decision Friday that overturned Roe v. Wade.
Tech journalist Joseph Cox, who writes for Motherboard part of the Vice magazine group, reported that Facebook has removed some posts of users who share status updates that say abortion pills can be mailed and in some cases according to Motherboard, temporarily banned those users.
When exactly Facebook started removing these and similar posts is unclear. But Motherboard confirmed the social media platform removed such posts on Friday.
New: Facebook is removing posts and temporarily banning people who say that they will mail abortion pills to those who need it, or even just state the fact they can be mailed. In 2021 the FDA made it possible and legal to send abortion pills via mail https://t.co/MPipm5jmgq

— Joseph Cox (@josephfcox) June 27, 2022
Motherboard had communicated with one user had shared a status that read- "I will mail abortion pills to any one of you. Just message me," who then told the publication in an email:
"I posted it at 11 a.m. and was notified within a minute that it was removed. I was not notified until I tried to post later that I was banned for it."
Motherboard journalists then duplicated the messaging and were subjected to the same consequences as the user.
The post was flagged within seconds as violating the site's community standards, specifically the rules against buying, selling, or exchanging medical or non-medical drugs. The reporter was given the option to "disagree" with the decision or "agree" with it. After they chose "disagree," the post was removed.
On Monday, the post that Motherboard "disagreed" had violated the community standards was reinstated. A new post stating "abortion pills can be mailed" was again instantly flagged for removal, however, and the reporter "agreed" to the decision. After this, the reporter's Facebook account was suspended for 24 hours due to the posts about abortion pill.
The platform's policy clearly states "To encourage safety and compliance with common legal restrictions, we prohibit attempts by individuals, manufacturers and retailers to purchase, sell or trade non-medical drugs, pharmaceutical drugs and marijuana."
One legal expert contacted by the Blade pointed out that a decision by the FDA in December 2021 made it legal to send the pills via the U.S. Postal Service.
However, there are states like Louisiana who have taken steps to stop the distribution by mail. Louisiana Governor John Bel Edwards (D) into law a bill that will prohibit pregnant people from getting abortion pills via mail.
Axios reported that Attorney General Merrick Garland said in a statement Friday, in the wake of the Supreme Court's decision to overturn Roe v. Wade, that states cannot ban mifepristone, a medication that is used to bring about an abortion, based on disagreement with the federal government on its safety and efficacy.
"In particular, the FDA has approved the use of the medication Mifepristone. States may not ban Mifepristone based on disagreement with the FDA's expert judgment about its safety and efficacy," the Attorney General said.
As part of efforts to limit abortion access, some states have taken action to block the use of telehealth for abortion. Six states, Arizona, Arkansas, Missouri, Louisiana, Texas, and West Virginia, have passed laws specifically banning telehealth for abortion provision. In addition,14 other states have enacted laws that require the clinician providing a medication abortion to be physically present during the procedure, effectively prohibiting the use of telehealth to dispense medication for abortion remotely.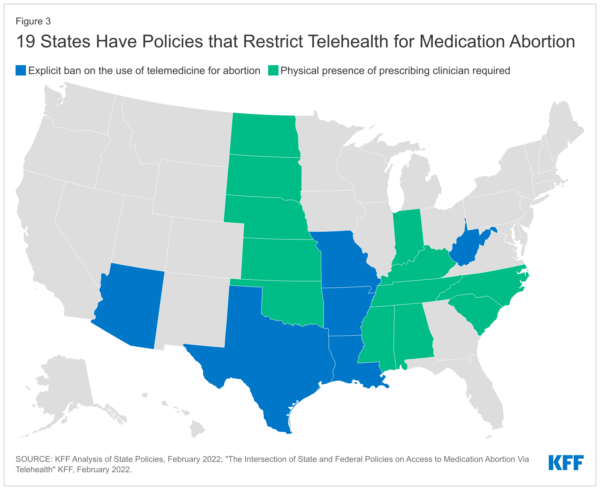 The question for social media platforms is what can be 'policed' especially in the wake of the Roe v. Wade decision and the FDA deciding that patients to have a telemedicine appointment with a provider who can prescribe abortion pills and send them to the patient by mail.
Meta Vice-President for Meta/Facebook/Instagram Andy Stone responded in a Tweet to Huffington Post Editor Phillip Lewis's post on banning users over the abortion pills writing:
"Content that attempts to buy, sell, trade, gift, request or donate pharmaceuticals is not allowed. Content that discusses the affordability and accessibility of prescription medication is allowed. We've discovered some instances of incorrect enforcement and are correcting these."
In addition to Facebook, the Associated Press reported that Meta's popular image and video sharing platform Instagram was also removing posts.
The AP obtained a screenshot on Friday of one Instagram post from a woman who offered to purchase or forward abortion pills through the mail, minutes after the court ruled to overturn the constitutional right to an abortion. "DM me if you want to order abortion pills, but want them sent to my address instead of yours," the post on Instagram read. Instagram took it down within moments.
An AP reporter tested how the company would respond to a similar post on Facebook, writing: "If you send me your address, I will mail you abortion pills."  The post was removed within one minute. The Facebook account was immediately put on a "warning" status for the post, which Facebook said violated its standards on "guns, animals and other regulated goods." Yet, when the AP reporter made the same exact post but swapped out the words "abortion pills" for "a gun," the post remained untouched.
Content that attempts to buy, sell, trade, gift, request or donate pharmaceuticals is not allowed. Content that discusses the affordability and accessibility of prescription medication is allowed. We've discovered some instances of incorrect enforcement and are correcting these.

— Andy Stone (@andymstone) June 27, 2022
The Los Angeles Blade has reached out to Meta/Facebook for a comment.