March 13, 2018 at 5:33 pm PST | by Robert Williams
For LGBTQ youth, Camp Lightbulb is a magical getway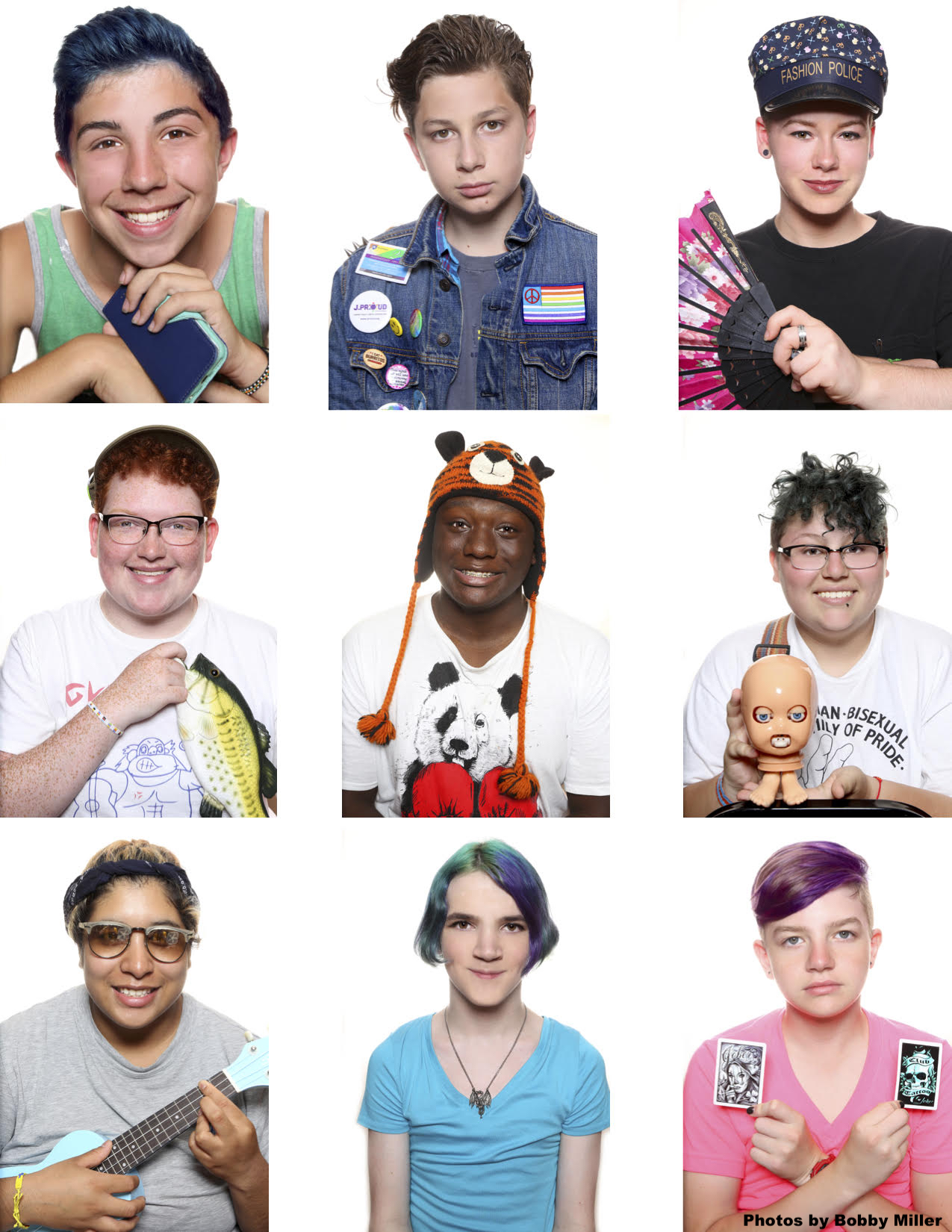 If you still think about sleep-away camp in terms of archery and canoes you need to read this: Camp Lightbulb will host a Spring Camp for queer teens aged 14 to 18 in New York City to explore gender identity and drag. Campers can leave their sleeping bags and mosquito repellent at home, and instead bring a fedora, feather boa, wig or whatever it is they choose to express their creative selves.
The 2-day, overnight camp begins the morning of Saturday, March 31, and continues to the evening of Sunday, April 1.
Along with meeting surprise celebrity guests, attending campers will screen Paris Is Burning, the legendary 1990 documentary on drag balls, and have a voguing workshop and vogue ball. As if that doesn't distinguish Camp Lightbulb from an ordinary summer camp, they will also have a bonnet-making workshop prior to attending the world-famous Easter Parade. A matinee performance of Kinky Boots on Broadway, followed by a cast meet-and-greet, is also on the agenda.
Kids from across the United States and those identifying anywhere along the ever-expanding LGBT+ spectrum attend Camp Lightbulb. As a needs-blind nonprofit, no camper is turned away due to an inability to pay. Some campers come from wealthy families and some campers come from foster care and homeless shelters.
Camp Lightbulb founder Puck Markham said the camps are purposely held in areas with strong gay communities like Los Angeles or New York City, so the campers can experience community.
"This is about finding your tribe; it's about finding family; it's about finding community," Markham said.
"Campers come because they want to find a place to call their own. At camp, they are surrounded by peers and positive role models. Whether it's Varsity Gay League in Los Angeles or drag performers in New York City, we want our kids to figure out what their community is all about."
This will be Camp Lightbulb's first Spring Camp. It currently has a Summer Camp in Provincetown, Mass., a Winter Camp in Los Angeles and will be adding a camp in Washington, D.C., as well as a second summer camp on the west coast.
Asked why camp is important, Markham responded: "Growing up is tough enough, and growing up queer is that much tougher. If you can find people like you, positive role-models like you, and a community that embraces you, then that's the kind of stepping stone that will set you up for life."
The $450 cost to attend includes meals, accommodation and activities, but excludes transportation and pocket money, and financial aid is available. To register, parents should visit camplightbulb.org/register/