Defying court, DOJ won't name experts Trump 'consulted' on trans ban
White House is expected to announce new guidance on the transgender military ban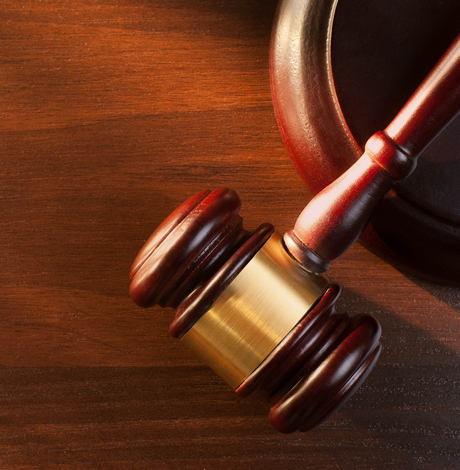 Despite a court order requiring the U.S. government to disclose the names of military experts President Trump consulted before announcing his transgender military ban, the U.S. Justice Department announced on Thursday it would keep that information to itself.
In a five-page filing before U.S. District Judge Marsha Pechman in Washington State, the U.S. Justice Department asserts executive privilege in keeping that information confidential — even though Pechman had determined that information isn't subject to that protection — and insists information already given to the court is sufficient.
"Defendants respectfully disagree and adhere to their position that judicial deference to executive decisions about the composition of the military is not dependent upon judicial review of the deliberative process that preceded the decisions at issue," the filing says. "In addition, defendants do not waive any executive privileges simply by arguing for judicial deference to the President's military decisions."
The filing is signed by Acting Assistant Attorney General for the Civil Division Chad Readler, Deputy Assistant Attorney General Brett Shumate and other Justice Department officials.
Earlier in the day, Pechman ordered the Justice Department to turn over the names of military experts Trump says he consulted before announcing on Twitter in July he'd ban transgender people from the military "in any capacity." The deadline for the Justice Department to turn over the information was 8 pm EST on Thursday.
Information on whom Trump consulted before announcing his transgender military ban in July could be damaging to the administration because the general perception is he sought advice from neither Defense Secretary James Mattis, Chair of the Joint Chiefs of Staff Gen. Joseph Dunford, nor other senior defense officials. That likely means Trump devised the policy on his own and supplanted the judgement of military advisers.
If, on other hand, military experts were in fact identified, such as former White House strategist Steve Bannon and Trump adviser Stephen Miller, that would also embarrass those individuals because the transgender ban is seen as unwarranted and discriminatory.
Pechman issued the order in the lawsuit against the transgender military ban known as Karnoski v. Trump, which was filed by the LGBT military group OutServe-SLDN and Lambda Legal. The Human Rights Campaign and transgender individuals are among the plaintiffs in the lawsuit.
Tara Borelli, counsel for Lambda Legal's Southern Regional Office, said the Justice Department is "yet more proof that when it comes to justifying this ban, the government doesn't have the goods."
"The government has said that it simply will not provide information about the process that led to the president's twitter ban," Borelli said. "As the government well understands, this means that it will not be able to rely on that information to help defend the ban, which exposes a fatal flaw in their position: There is no justification for this discrimination. The government isn't willing to pull back the curtain, because there's nothing behind it."
Asked what action Bechman should take in the aftermath of the filing, Borelli said the court "should preclude the government from relying upon any information about the process that led to the ban.
"DOJ clearly understands that this is a steep price it must pay for its approach, and it provides yet one more reason for the court to permanently enjoin the ban," Borelli said.
Matt Thorn, executive director of OutServe-SLDN, said the filing is "merely the latest indication of the Trump-Pence administration's persistent efforts to undermine qualified and patriotic Americans that aspire to serve this country."
"The stance Trump is advancing on open transgender military service is offensive, distasteful, and tenuous," Thorn added. "Our service members, no matter their sexual orientation or gender identity, deserve a commander-in-chief that will advocate for equity and justice on their behalf – this Administration is failing in that respect. We look forward to seeing the day when all qualified individuals are able to serve this country with honor and dignity, as their true and authentic selves."
The Justice Department makes the filing one day before the White House is expected to announce new guidance on the transgender military ban after receiving a recommendation from Mattis on the issue. It's unclear whether the White House will keep to that timeframe.
Christian pastors launch flood of vituperation against Canadian law
Some 4,000 U.S. pastors spoke about it from their pulpits in a show of concern about similar laws coming into effect here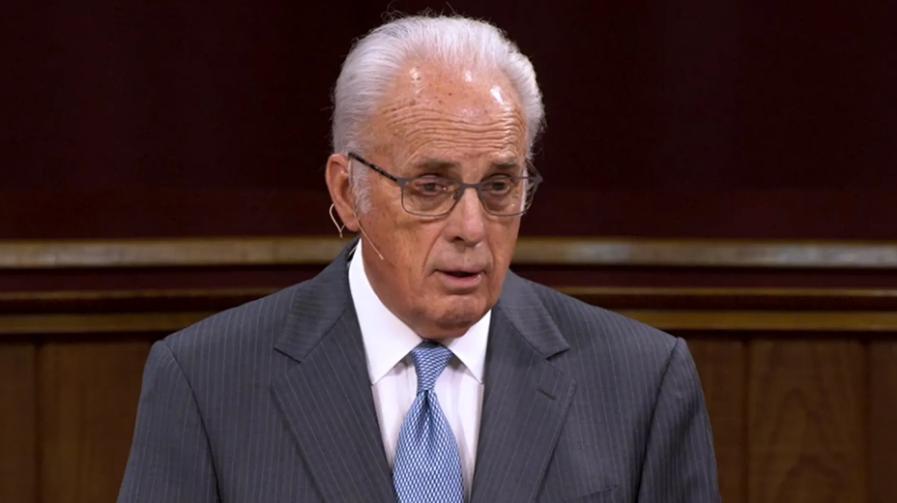 LOS ANGELES – A campaign launched by Liberty Coalition Canada and promulgated in the United States by Pastor John MacArthur of Los Angeles, who has a lengthy record of hateful & extremist public attacks on the LGBTQ+ community, against the Canadian Parliament's recently passed legislation banning conversion therapy for LGBTQ+ people culminated in over 4,000 clergy in both countries protesting the new law Sunday, January 16.
In an editorial posted to his Facebook page, influential evangelical leader Franklin Graham, who has decades long actions of spreading misinformation and deceptive lies against the LGBTQ+ community decried the law writing:
"The Canadian Parliament passed legislation banning what they refer to as "conversion therapy" for LGBTQ, and the law describes as a "myth" the belief that heterosexuality is preferable. They added a stiff penalty that can carry up to a 5-year jail sentence, and Canadian pastors feel they have been stripped of their religious freedoms. Critics of Bill C-4 say it is broadly worded and could even encompass private conversations about the topic, such as when a pastor or any Christian shares what the Bible teaches about sexuality.
One Canadian pastor said, "All socialistic and communistic movements hate the authority and law of God…Much of the church in Canada believes that compliance and compromise will promote peace and freedom, but this attitude only feeds the beast and will increase persecution and eliminate freedom."
Today, some 4,000 U.S. pastors spoke about it from their pulpits in a show of concern about similar laws coming into effect here. Pray for pastors in Canada as this legal oppression continues to grow, and pray that all of us as Christians will have the boldness to continue to proclaim the life-changing truth of the Word of God—the only hope for this world."
Pastor John MacArthur, the 82-year-old leader of the Grace Community Church in Los Angeles, in an interview with FOX News, said that he believes widespread sexual immorality is evidence of divine judgment on a culture and predicted increased efforts to silence those who speak out against it.
"Ultimately, the dissenters, the ones who will not cave in, are going to be those who are faithful to the Bible," he said. "And that's what's already leading to laws made against doing what we are commanded to do in Scripture, which is to confront that sin. And that's just going to escalate," MacArthur said.
"The fact that they identified it as a criminal conduct that could give you as much as five years in prison takes it to a completely different level, because Canadian pastors have been put in jail for just having church services," he continued.
Legislation banning conversion therapy passed in the states of California, New York, New Jersey and Nevada, among other U.S. jurisdictions. Alarmed by this, MacArthur sees Canada as a portent for the potential of a national ban in the U.S. telling Fox; "I think it's reached a level there in Canada that it hasn't yet reached here, but it's coming," he said. "It's coming fast."
Thousands of churches raise alarm about scope of new Canadian 'conversion therapy' ban https://t.co/2IE4w4Em0w

— Fox News (@FoxNews) January 16, 2022
The American Medical Association, the American Psychological Association and a host of therapeutic professional organizations oppose the use of conversion therapy, stating it is ineffective, harmful and not evidence-based.
Currently, 20 states and numerous localities, including D.C., ban the use of this discredited practice.
In two recently issued reports from the Global Project Against Hate and Extremism (GPAHE), anti-LGBTQ groups "easily" spread dangerous disinformation online about the so-called conversion therapy as tech companies fail to de-platform such content, especially in non-English languages.
The reports detail that even though conversion therapy is a widely condemned practice, content related it is "distressingly easy" to find through simple searches on various platforms.
Both Graham and MacArthur's anti-LGBTQ+ animus has been well documented. New York City-based journalist, editor, and blogger Joe Jervis who publishes the widely popular 'Joe My God' website has a partial tabulation of MacArthur's egregious vitriolic statements.
"John MacArthur says God gave humanity a "disposable planet." MacArthur declares that the response to COVID is setting the stage for the Anti-Christ. MacArthur says lockdowns are "Hitler false science." MacArthur says gay people do not exist. MacArthur signs petition condemning churches that advocate for social justice. MacArthur declares that Christianity which isn't "offensive" about homosexuality isn't really Christianity at all. MacArthur signs statement declaring that Jesus hates people who don't hate LGBTs. MacArthur tells parents that if their child comes out, "turn him over to Satan."
The GLAAD Accountability Project has cataloged anti-LGBTQ rhetoric and discriminatory actions by Graham including:
—Said celebrating LGBTQ+ Pride is like celebrating "lying, adultery, or murder." Graham's comment came in a Facebook post marking the end of Pride Month. "This is an entire month set aside to celebrate a lifestyle that God defines as sin."
—Claimed that public schools have no right to "teach our children something that is an affront to God" in his support for Alfonso Cirulli, the mayor of Barnegat Township, New Jersey, who was fighting a state law requiring schools to teach about LGBTQ history.
—Called out Taylor Swift "for using her platform to try to push the socialist left's so-called Equality Act, which has nothing to do with equality, but is about pushing the LGBTQ agenda down the throats of the American people."
—Said: "LGBT agenda wants to force everyone to accept & condone their lifestyle which God's Word defines as sin."
—Said: "LGBT activists are trying to hook their caboose to the 'freedom train' & drag an immoral agenda into our communities."
—When HB2 was rolled back in North Carolina, tweeted: "Thanks to the gov, people of NC will be exposed to pedophiles & sexually perverted men in women's public restrooms."
—In Facebook post since deleted, claimed Satan is behind LGBTQ rights and advocacy: "This is a full-scale assault against Christianity and the followers of Christ. When prayer is banned from the public square, when our President fails to defend biblically defined marriage, and he openly and zealously advocates for gay rights; when legislators rush to overrule existing laws to promote gay marriage; when schools and courts consistently suppress religious freedoms; we know we are locked in a war against the Christian faith, not culture. The architect behind this offensive is none other than Satan himself. The Scripture says that the devil, our archenemy, is bent on as much destruction as possible."
—Insists that gay and lesbian people cannot have families: "[Same-sex marriage] takes the family away and there is no way you can have a family with two females or two males, if you just think biologically how God made us our plumbing is completely different."
GOP VA AG-elect fires dozens of lawyers including in Civil Rights Division
Miyares campaigned promising to refuse to allow coronavirus mitigation including masks & vaccine requirements, despite the surging pandemic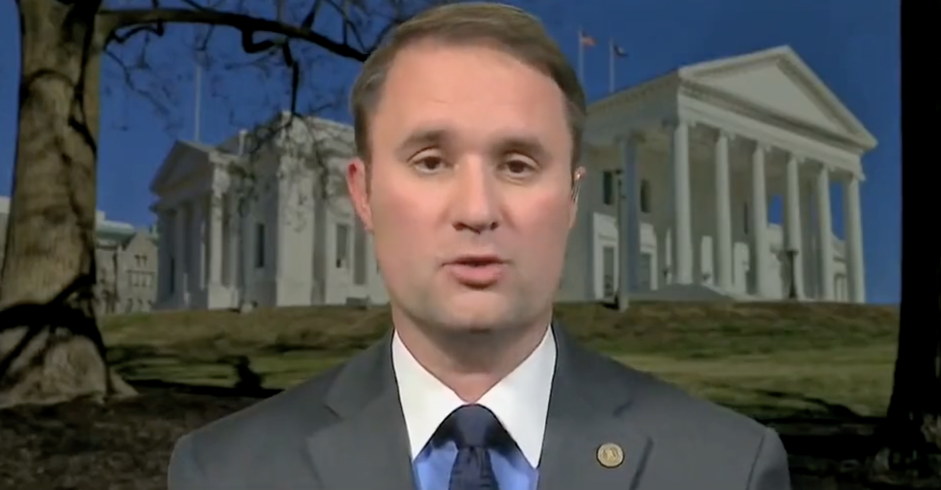 By David Badash | RICHMOND – He has yet to be sworn in but Virginia's Republican Attorney General-elect Jason Miyares has already fired dozens of lawyers, including those working in the Office of Civil Rights, and including those who are not political appointees but career civil servants.
Miyares campaigned on enforcing the law while promising to refuse to allow coronavirus mitigation efforts including masks and vaccine requirements, despite the surging pandemic.
But enforcing the law – certainly specific aspects like civil rights – will be much harder when he is sworn into office on Saturday.
"I've been told incoming AG @JasonMiyaresVA just FIRED the entire civil rights division in the Attorney General's office," tweeted Virginia Democratic state Senator L. Louise Lucas, the President Pro tempore. "My bill helped create and expand the authority that this division uses."
This whole campaign we had to listen to @JasonMiyaresVA whining about local prosecutors choosing not to prosecute certain crimes- then he gets elected and eliminates an entire division dedicated to enforcing civil rights law. Total hypocrisy and it needs to be SEEN.

— L. Louise Lucas (@SenLouiseLucas) January 14, 2022
"This whole campaign we had to listen to @JasonMiyaresVA whining about local prosecutors choosing not to prosecute certain crimes- then he gets elected and eliminates an entire division dedicated to enforcing civil rights law. Total hypocrisy and it needs to be SEEN," she added.
Already hearing that the AG-elect is claiming it's just "some" of the office- and says it will still "exist". In what form?

We are not going to be gaslit by PR statements- this is the people's AG office and we all deserve full transparency on what happened today.

— L. Louise Lucas (@SenLouiseLucas) January 14, 2022
It's unclear if Miyares has fired the entire civil rights division but the Richmond Times-Dispatch reports he has fired 30 attorneys including "Helen Hardiman, an assistant attorney general who focuses on investigating and litigating against housing discrimination in the Office of Civil Rights."
"I am not a political appointee. I don't have a political job," she says, adding she has 20 cases that are in court or going to trial.
"I don't want those people who have been discriminated against to be left hanging," Hardiman said. "I also felt like a cursory email with 24 hour notice was unprofessional. And I'm disappointed that the new administration seems to be signaling that they care less about civil rights issues like fair housing than the current administration."
On his Twitter page Miyares posted numerous platitudes and promises like, "My oath of allegiance is to follow the law, to respect the code of Virginia, and the people of Virginia As AG, I am going to go back to calling balls and strikes and we are going to enforce the law."
He also posted tweets attacking coronavirus mitigation policies, saying, "no Virginian should be forced to choose between their job and the vaccine."
In three days, I'll be taking an oath to the Consitution & vowing to protect Virginians' rights & freedoms.

I joined @TeamCavuto yesterday to talk about how I'll fight back against unconstitutional federal vaccine mandates that infringe on our personal liberties. pic.twitter.com/8nrGMKmK2D

— Jason Miyares (@JasonMiyaresVA) January 12, 2022
*********************
The preceding article was previously published by The New Civil Rights Movement and is republished with permission.
Newsom highlights blueprint investments in infrastructure & transportation
Transportation is the largest source of greenhouse gas emissions, accounting for more than 50% of emissions
SANTA CLARA – Governor Gavin Newsom Thursday touted his California Blueprint's major investments in transportation and infrastructure while visiting the Santa Clara Depot rail station, highlighting the plan's $9.1 billion in funding for climate-friendly clean transit projects that will create thousands of jobs.
The Blueprint also includes $2.3 billion to support ports and goods movement throughout the state and an additional $6.1 billion to accelerate the state's transition to zero-emission vehicles – creating a total package of $10 billion that will invest in affordable cars, clean trucks and buses. The Santa Clara Depot serves several transit agencies, including Caltrain, which is scheduled to complete electrification of its system in 2024. 
"These bold investments will deliver safer, faster and greener transportation options connecting communities across the state while creating thousands of jobs and tackling our largest source of harmful pollution and emissions," said Governor Newsom. "With California on the frontlines of the intensifying climate crisis, the state is committed to building a clean transportation future that protects the health of our communities, environment and economy."
Transportation is the state's largest source of greenhouse gas emissions, accounting for more than 50% of emissions when considering the production and deployment of fuels. California's commitment to decarbonizing the transportation sector also advances the state's affordability goals, increasing access to opportunity and amenities through a network of affordable, clean transportation options and pushing zero-emission vehicle innovation to continue driving down costs for everyone.
The California Blueprint includes a proposed $9.1 billion package to advance clean transit initiatives that support the state's climate and public health goals, promote equity and bolster the green economy, including $4.9 billion for transit and rail projects to improve connectivity, climate adaptation, bicycle and pedestrian safety and more locally driven initiatives. In addition, the Blueprint proposes a $4.2 billion investment in California's High-Speed Rail project, which will eventually share the electrified Caltrain corridor, as well as funding for projects that encourage active modes of transportation and improve equity and safety, including converting underutilized highways into corridors that better serve residents. The Blueprint positions California to take advantage of additional federal infrastructure investments.
The California Blueprint also furthers the Administration's ongoing work to support ports and build supply chain resilience, outlining a $2.3 billion package that includes $1.2 billion for port-related infrastructure projects that increase goods movement capacity and additional funding for zero-emission port equipment, drayage trucks and infrastructure. The Governor in October issued an executive order directing state agencies to help identify additional ways to alleviate congestion at California ports and announced a state-federal partnership to help kick-start infrastructure projects designed to improve goods movement. In addition, the Governor has launched a multi-agency Supply Chain Task Force working to find opportunities to lease state and privately-owned land for container storage space, Caltrans has issued temporary truck weight exemptions on State Highways to keep goods moving efficiently and the Department of Motor Vehicles has worked to nearly double its capacity to conduct commercial driving tests.
The Blueprint also builds on the California Comeback Plan's $3.9 billion zero-emission vehicle (ZEV) package with an additional $6.1 billion in proposed investment to accelerate the transition. The additional funding will add thousands of affordable clean cars, zero-emission trucks and transit buses, support school transportation programs and electrify our school bus fleet, expand equitable access to ZEV charging infrastructure and fund equity-focused clean transportation community projects.
Governor Newsom in 2020 made a commitment to require that sales of all new passenger vehicles be zero-emission by 2035 and aggressively decarbonize heavy-duty vehicles such as trains, trucks and buses. The state has targeted emissions from the heavy-duty sector with bold action to reduce pollution in disproportionately impacted communities.