Daniela Vega seeks meeting with Chilean cardinal
Trans rights bill comment sparked widespread outrage, condemnation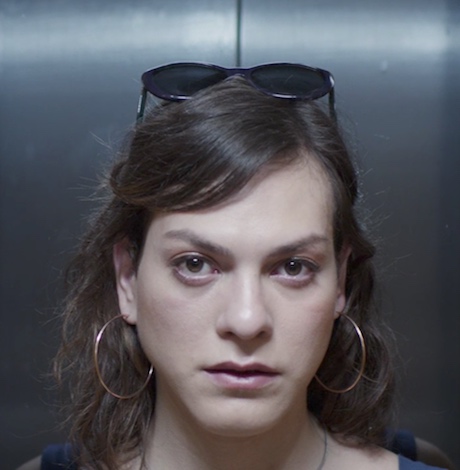 Cardinal Ricardo Ezzati, who sought to defend his position on minors' ability to legally change their sex, argued the bill raises "something deeper" given that "a cat will not become a dog just because I give it a dog's name." Daniela Vega, the trans actress who starred in "A Fantastic Woman" that recently won an Oscar and reignited the public debate around gender identity in the country, asked Ezzati to meet with her.
"Ezzati, come and talk with me. You dare?" she wrote on her Twitter page.
Ezzati made his comments after it became known that President Sebastián Piñera's government would propose an amendment to the trans rights bill that would allow people as young as 14 to legally change their sex with their parents' approval.
The leader of the Chilean Roman Catholic Church's comment was strongly rejected.
Piñera on his Twitter page signaled that "comparing the situation that affects people with animals is not the same thing" and added "respect and high-mindedness are essential when talking about gender identity." Piñera also said Ezzati should apologize for his comments.
Cecilia Pérez, a spokesperson for Piñera's government, described the archbishop's comments as "unfortunate."
"Today, Chile moves forward with greater inclusion and requires all of us to discuss the issues facing our society with respect, without prejudices or disqualification," said Pérez.
Opposition leaders also criticized Ezzati.
Senator Alejandro Guillier, who ran against Piñera in 2016, invited Ezzati to "walk the path of non-discrimination" after considering that his words directed at trans children had been offensive. In the same manner, Juan Ignacio Latorre, a senator with the leftist Democratic Revolution Party who is a member of the commission in the Chilean Congress that is debating the bill, maintained that "sometimes it is better to keep quiet before saying stupid things."
"Aside from being an offense to the dignity of people with diverse sexualities, it only increases the institutional loss of prestige of the Chilean ecclesiastical hierarchy," he added.
Chilean LGBTI advocacy groups also criticized Ezzati.
Organizado Trans Diversidades, an association that advocates on behalf of trans Chileans, on Twitter said the archbishop's comments are "an ecclesiastical cowardice" by "brutally referring to the most vulnerable and at the same time protecting pedophile priests," referring to the sex abuse scandals that have rocked the Chilean church over the last few years.
Rolando Jiménez, president of the Movement for Homosexual Integration and Liberation, said Ezzati "once again crossed the line of everything tolerable." Jiménez said that the archbishop "has mocked and dismissed without piety or mercy any drama suffered by those who see their right to be called and treated by their name or social sex made impossible everyday."
Juan Enrique Pi, president of Fundación Iguales, said that "if the church wants to participate in a public debate in the secular state, we demand that it to do so with respect." Pi added, "Does Cardinal Ezzati know how many trans people are killed each year in Latin America? Does he know the gaps in access to employment, education and health for trans people? The cardinal owes the trans community an apology, because his words are a mockery."
After the controversy, the archdiocese on Saturday issued a statement that succinctly said Ezzati "regrets that the use of an allegory to refer to the concept of nominalism had been interpreted as an offence to those who deserve all due respect and appreciation."
Protagonista de 'Una mujer fantástica' pide reunión con Ezzati
SANTIAGO, Chile — La protagonista de "Una mujer fantástica" ha pedido una reunión con el arzobispo de Santiago, Ricardo Ezzati, después de sus declaraciones en contra del proyecto de ley de identidad de género que se discute en comisión mixta en el Congreso chileno.
El cardenal, que buscaba defender su postura sobre el cambio de sexo registral en menores de edad, argumentó que el proyecto plantea "algo más profundo" dado que "no porque a un gato le pongo nombre de perro, comienza a ser perro." Daniela Vega, la actriz trans que protagonizó la película chilena recientemente ganadora del Oscar "Una mujer fantástica" y que detonó la intensificación del debate público por la identidad de género en el país, emplazó a Ezzati a reunirse con ella.
"Ezzati, ven a conversar conmigo. ¿Te atreves?" escribió en su cuenta de Twitter.
Los dichos de Ezzati se hicieron después de que se conociera que el gobierno del presidente Sebastián Piñera enviará una indicación al proyecto de ley para permitir que el cambio registral sea desde los 14 años, con autorización de los padres.
La posición del líder de la iglesia católica en Chile fue enérgicamente rechazada.
En su cuenta de Twitter, Piñera señaló que "comparar la situación que afecta a las personas con animales no corresponde" y agregó que "en materia de identidad de género, el respeto y la altura de miras son esenciales." El mandatario confió que Ezzati pidiera disculpas por sus dichos.
Una reacción similar fue la de la portavoz de gobierno, Cecilia Pérez, quien calificó la cita del arzobispo como "desafortunada."
"Hoy Chile avanza con mayor inclusión y nos exige a todos que dialoguemos los temas de nuestra sociedad desde el respeto, sin prejuicios ni descalificaciones," detalló la ministra.
Las críticas también llegaron desde líderes de la oposición.
El ex candidato a la presidencia, el senador Alejandro Guillier, invitó a Ezzati a "caminar por la senda de la no discriminación" tras considerar que sus palabras dirigidas a niños y niñas trans habían sido ofensivas. De la misma manera, Juan Ignacio Latorre, senador por el partido de izquierda Revolución Democrática y miembro de la comisión mixta que discute el proyecto, sostuvo que "a veces es mejor guardar silencio antes de decir estupideces. Además de ser una ofensa a la dignidad de las personas de la diversidad sexual, solo acreciente el desprestigio institucional de la jerarquía eclesiástica chilena."
Los grupos LGBTI chileno también criticaron a Ezzati.
Organizando Trans Diversidades, una asociación que vela por la protección de las personas trans en Chile, señaló en Twitter que el actuar del arzobispo es de "una cobardía eclesiástica" al "referirse brutalmente de los más vulnerables y a la vez amparar a curas pedófilos," haciendo referencia a los escándalos de abusos sexuales que la iglesia chilena ha protagonizado durante los últimos años.
Rolando Jiménez, el dirigente de Movilh, indicando que Ezzati "una vez más ha cruzado la raya de todo lo tolerable." Jiménez dijo que "el arzobispo ha burlado y despreciado sin piedad ni misericordia alguna el drama padecido por quienes ven día a día imposibilitado su derecho a ser llamados y tratados por su nombre y sexo social."
Juan Enrique Pi, el presidente ejecutivo de Fundación Iguales, opinó que "si la Iglesia quiere participar del debate público del Estado laico, le exigimos que lo haga con respeto." Pi añadió: "¿Sabe el cardenal Ezzati cuántas personas trans son asesinadas al año en América? ¿Conoce las brechas en el acceso al trabajo, educación y salud de las personas trans? El cardenal le debe una disculpa a la comunidad trans, porque sus dichos son una burla."
Tras la polémica, el arzobispado emitió una declaración pública el sábado en la que se aclaró sucintamente que Ezzati "lamenta que el uso de una alegoría para referirse al concepto de nominalismo haya sido interpretada como una ofensa a quienes merecen todo su respeto y aprecio."
SANTIAGO, Chile — The transgender actress who starred in "A Fantastic Woman" has asked the archbishop of Santiago to meet with her after he spoke against a trans rights bill that is currently before Chilean lawmakers.
Lawsuits against Ohio State over sexual predator sports doctor tossed
"The judge just threw 300 survivors in a trash can," Steve Snyder-Hill said then adding, "a trash can with an OSU logo on it"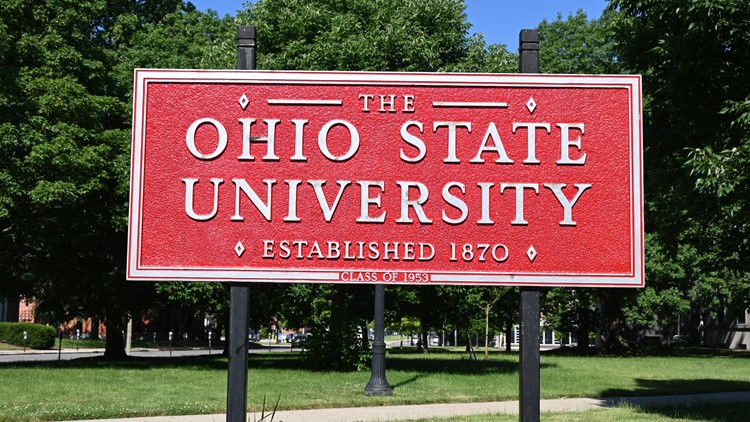 COLUMBUS, Oh. – A Federal judge Wednesday dismissed hundreds of pending lawsuits against Ohio State University, (OSU) in cases related to a former OSU sports team doctor Richard Strauss, who had sexually molested young male athletes and other students for twenty years.
In his ruling, U.S. District Judge Michael H. Watson of the Southern District of Ohio wrote;
'It is beyond dispute that Plaintiffs, as well as hundreds of other former students, suffered unspeakable sexual abuse by Strauss. It is also true that many Plaintiffs and other students complained of Strauss's abuse over the years and yet medical doctors, athletic directors, head and assistant coaches, athletic trainers, and program directors failed to protect these victims from Strauss's predation."
According to Judge Watson he dismissed the cases because the statute of limitations for criminal rape cases in Ohio is 20 years to report for criminal prosecution or otherwise have legal proceedings initiated.
"If there is a viable path forward for Plaintiffs on their claim against Ohio State, it starts with the legislature rather than the judiciary," Watson wrote.
Taking aim at Ohio lawmakers Watson noted; ""At all times since the filing of these cases, the Ohio legislature, has the power, but not the will, to change the statute of limitations." The legislature can provide a "path forward for Plaintiffs on their claim against Ohio State."
Strauss preyed on hundreds of young men from the time of his employment at OSU in 1978 until he retired in 1998, and allegations about his misconduct didn't become public until an ex-wrestler named Mike DiSabato spoke out in 2018, years after Strauss' death by suicide in 2005.
The former athletes were represented by several legal teams including Washington D.C./Oakland, California-based legal advocacy group Public Justice.
"Today's ruling is not only deeply disappointing," the legal team said in reaction to the ruling today, "but also sends a disturbing message that the very real challenges sexual abuse survivors often face in understanding what has happened to them – and who enabled the abuse they experienced – is irrelevant when they ultimately ask for the court's help in holding abusive people and institutions accountable.
OSU spent decades denying, hiding, and evading the truth about its role in concealing the abuse that happened on its watch. Today's ruling punishes survivors already traumatized by the university's callous campaign of deception. The court's decision cannot, and must not, be the final word in the survivors' journey towards justice."
The case against OSU brought widespread attention as one of the cases involved Strauss victim Steve Snyder-Hill, a a prominent LGBTQ activist and a U.S. Army veteran. Upon hearing of Watson's ruling, a palpably angered Snyder-Hill told several media outlets; "The judge just threw 300 survivors in a trash can," he said adding, "a trash can with an OSU logo on it."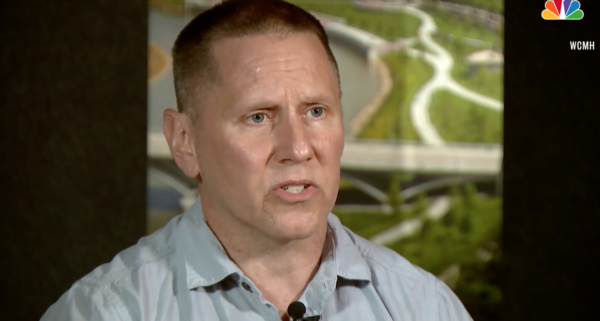 NBC News had reported on the case and profiled Snyder-Hill in 2019:
[…] In the years following the alleged assault, Snyder-Hill would go on to serve in the Iraq War, publicly fight against the military's "don't ask, don't tell" policy and become an outspoken advocate for same-sex marriage. He and his husband, Josh, married in 2011 in Washington, D.C., in front of the tombstone of Leonard Matlovich, a Vietnam War veteran who had been discharged by the Air Force for being gay. The couple were involved in a lawsuit filed by Service Members Legal Defense Network that challenged the federal Defense of Marriage Act (DOMA), which prevented the military from giving benefits to legally married same-sex couples, and successfully fought in court to have their surnames combined in Ohio.
Snyder-Hill was unexpectedly thrust into the media spotlight in 2011 after submitting a question during the Republican presidential debate about whether the candidates would reverse the 2011 repeal of "don't ask, don't tell." Some members of the audience booed Snyder-Hill, who submitted his question by video from his military base in Iraq. That an active-duty soldier in uniform would be booed during a presidential debate shocked and angered many Americans during a time when acceptance for same-sex marriage was mounting. […]
The publicity over the OSU cases also ensnared conservative right-wing Rep. Jim Jordan (R-Ohio), renewing questions over his failure to stop Strauss from molesting former wrestlers Jordan had coached more than two decades ago at OSU. Jordan was accused of that neglect in 2018 by those former wrestlers.
2.3 million Latinx LGBTQ adults live in the US
More than one-third are living in low-income households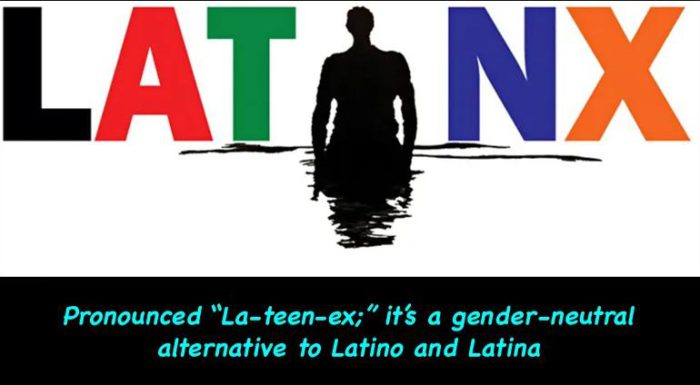 LOS ANGELES – A new study by the Williams Institute at UCLA School of Law finds that an estimated 2.3 million adults in the U.S. identify as Hispanic or Latino/a and LGBTQ.

Researchers found that Latinx LGBTQ people fare worse than their non-LGBTQ counterparts on some measures of economic and social vulnerability, including unemployment and food insecurity. In addition, Latinx LGBTQ adults face disparities in mental and physical health such as depression, asthma, and chronic health conditions compared to non-LGBTQ adults.

However, similarities were found between the two groups, including household annual income and experiences of victimization and discrimination.

This study provides information on the well-being of Latinx adults in the U.S., as well as additional analyses of Latinx LGBTQ subgroups, such as Mexican, Central American, and South American LGBTQ people in California.

"In terms of economic security, we see both similarities and differences between Latinx LGBTQ and non-LGBTq adults," said lead author Bianca D.M. Wilson, Senior Scholar of Public Policy at the Williams Institute. "The fact that Latinx LGBT adults tend to be younger may contribute to disparities in employment and food insecurity, while U.S. citizenship—which many Latinx LGBTQ adults in California have—may help close the poverty gap."

KEY FINDINGS

Demographic Characteristics
There are an estimated 2.3 million Latinx LGBTQ adults in the US.
65% of Latinx LGBTQ adults are under age 35, compared to 45% of non-LGBT adults.
Just over half (52%) of LGBTQ Latinx adults are women, and 48% are men.
Fewer Latinx LGBTQ adults (44%) than non-LGBTQ adults (57%) are raising children.
Economic Characteristics
Latinx LGBTQ adults are more likely to be unemployed (10% vs. 8%) and to experience food insecurity (32% vs. 25%) than Latinx non-LGBT adults.
37% of Latinx LGBTQ adults and 39% of non-LGBTQ adults live with a household income below $24,000 per year.
Latinx LGBTQ adults are less likely to live in low-income households than non-LGBTQ adults, however, the rates of poverty are high for both groups: 60% of Latinx LGBTQ adults live below 200% of the federal poverty level, compared to 63% of non-LGBTQ Latinx adults.
Mental and Physical Health
Nearly one-third (30%) of Latinx LGBTQ adults have been diagnosed with depression, compared to 16% of Latinx non-LGBTQ adults.
Latinx LGBTQ women have the highest rates of depression (35%) compared with non-LGBTQ women (20%) and both groups of men.
Latinx LGBTQ adults (12%) are more likely to have Medicaid as their primary insurance compared to Latinx non-LGBTQ adults (9%).
Discrimination and Stress
17% of Latinx LGBTQ adults disagreed with the statement "You always feel safe and secure" compared to 11% of non-LGBTQ adults.
42% of Latinx LGBTQ adults reported experiencing physical assault and threats, and 69% reported experiencing verbal assault or abuse at some point in their lives.
Social Support
The majority (64%) of Latinx LGB adults and 40% of Latinx transgender adults reported feeling connected to the LGBT community.
Less than half (43%) of Latinx LGBTQ adults reported feeling connected to the Latinx community.
This study is part of the Williams Institute's LGBTQ Well-Being at the Intersection of Race series, which examines demographic characteristics and key indicators of well-being, including mental health, physical health, economic health, and social and cultural experiences, of different racial/ethnic groups in the U.S. The series also includes analyses by region.

Read the report
Tyler Clementi Higher Education Anti-Harassment legislation reintroduced
The legislation has failed to garner enough congressional support for passage beginning with its initial introduction in 2011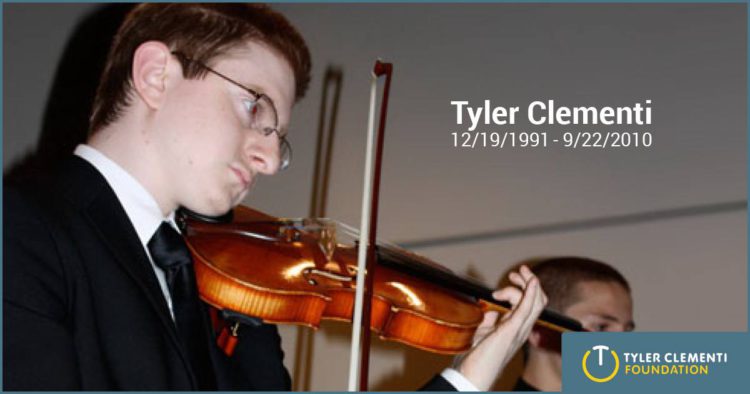 WASHINGTON – Democratic U.S. Senators Patty Murray of Washington and Tammy Baldwin of Wisconsin, along with Democratic U.S. House Representative Mark Pocan, also from Wisconsin, reintroduced the Tyler Clementi Higher Education Anti-Harassment Act Wednesday.
If enacted, the legislation would require colleges and universities that receive federal student aid to have in place a policy that prohibits harassment of students based on their actual or perceived race, color, religion, national origin, sex, disability, sexual orientation, or gender identity.
Schools would have to distribute that policy to all students, along with information about the procedure to follow should an incident of harassment occur, and notify students of counseling, mental health, and other services available to victims or perpetrators of harassment.
The legislation would also require schools to recognize cyber-bullying as a form of harassment, and would create a new grant program at the U.S. Department of Education to help colleges and universities establish programs to prevent harassment of students.
"No student should live in fear of being who they are at school," Baldwin said in a statement. "By reintroducing this legislation, we are taking a strong step forward in not only preventing harassment on campus, but also making sure our students have the freedom to learn and succeed in safe and healthy environments. Everyone at our colleges and universities deserves to pursue their dreams free of harassment and bullying."
The lawmakers action was to mark eleventh anniversary of 18-year-old Tyler Clementi's death, a suicide, after he lept from George Washington Bridge which connects North New Jersey to New York City on September 22, 2010.
The Rutgers University freshman jumped to his death just days after his college roommate broadcast live images on the internet of him having a sexual encounter with another man. Fellow students Dharun Ravi, who was Clementi's roommate, and Molly Wei were later charged. Wei struck a plea deal with prosecutors and a New Jersey Superior Court judge sentenced Ravi to 30 days in prison and three years probation for his actions.
The proposed law has failed to garner enough congressional support for passage over the past decade in beginning with its initial introduction in the 112th Congress in 2011.
During a dedication ceremony on Monday February 4, 2013 of the Tyler Clementi Center at Rutgers University in New Jersey, U.S. Rep. Rush Holt, (D-N.J.) announced that he and U.S. Sen. Frank Lautenberg (D-N.J.) had reintroduced the legislation in Congress.
The legislation failed to get the required support for passage and it again languished.
Last year in the 116th Congress, it was introduced again by Pocan in the House and Murray and Baldwin in the Senate in May 2019.
"Today we honor the life of Tyler Clementi by reintroducing this critical legislation. No one should be bullied because of who they are or who they love," Pocan said in a statement. "This bill will help ensure that students can learn in peace and not have to worry about living in fear or humiliation for being themselves."
Tyler's parents founded a non-profit organization in their son's name committed to end online and offline bullying, harassment, and humiliation.