Daniela Vega seeks meeting with Chilean cardinal
Trans rights bill comment sparked widespread outrage, condemnation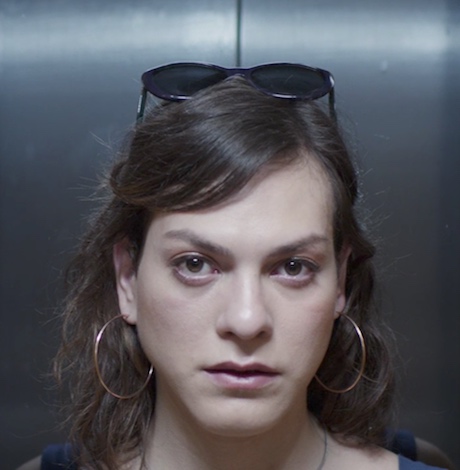 Cardinal Ricardo Ezzati, who sought to defend his position on minors' ability to legally change their sex, argued the bill raises "something deeper" given that "a cat will not become a dog just because I give it a dog's name." Daniela Vega, the trans actress who starred in "A Fantastic Woman" that recently won an Oscar and reignited the public debate around gender identity in the country, asked Ezzati to meet with her.
"Ezzati, come and talk with me. You dare?" she wrote on her Twitter page.
Ezzati made his comments after it became known that President Sebastián Piñera's government would propose an amendment to the trans rights bill that would allow people as young as 14 to legally change their sex with their parents' approval.
The leader of the Chilean Roman Catholic Church's comment was strongly rejected.
Piñera on his Twitter page signaled that "comparing the situation that affects people with animals is not the same thing" and added "respect and high-mindedness are essential when talking about gender identity." Piñera also said Ezzati should apologize for his comments.
Cecilia Pérez, a spokesperson for Piñera's government, described the archbishop's comments as "unfortunate."
"Today, Chile moves forward with greater inclusion and requires all of us to discuss the issues facing our society with respect, without prejudices or disqualification," said Pérez.
Opposition leaders also criticized Ezzati.
Senator Alejandro Guillier, who ran against Piñera in 2016, invited Ezzati to "walk the path of non-discrimination" after considering that his words directed at trans children had been offensive. In the same manner, Juan Ignacio Latorre, a senator with the leftist Democratic Revolution Party who is a member of the commission in the Chilean Congress that is debating the bill, maintained that "sometimes it is better to keep quiet before saying stupid things."
"Aside from being an offense to the dignity of people with diverse sexualities, it only increases the institutional loss of prestige of the Chilean ecclesiastical hierarchy," he added.
Chilean LGBTI advocacy groups also criticized Ezzati.
Organizado Trans Diversidades, an association that advocates on behalf of trans Chileans, on Twitter said the archbishop's comments are "an ecclesiastical cowardice" by "brutally referring to the most vulnerable and at the same time protecting pedophile priests," referring to the sex abuse scandals that have rocked the Chilean church over the last few years.
Rolando Jiménez, president of the Movement for Homosexual Integration and Liberation, said Ezzati "once again crossed the line of everything tolerable." Jiménez said that the archbishop "has mocked and dismissed without piety or mercy any drama suffered by those who see their right to be called and treated by their name or social sex made impossible everyday."
Juan Enrique Pi, president of Fundación Iguales, said that "if the church wants to participate in a public debate in the secular state, we demand that it to do so with respect." Pi added, "Does Cardinal Ezzati know how many trans people are killed each year in Latin America? Does he know the gaps in access to employment, education and health for trans people? The cardinal owes the trans community an apology, because his words are a mockery."
After the controversy, the archdiocese on Saturday issued a statement that succinctly said Ezzati "regrets that the use of an allegory to refer to the concept of nominalism had been interpreted as an offence to those who deserve all due respect and appreciation."
Protagonista de 'Una mujer fantástica' pide reunión con Ezzati
SANTIAGO, Chile — La protagonista de "Una mujer fantástica" ha pedido una reunión con el arzobispo de Santiago, Ricardo Ezzati, después de sus declaraciones en contra del proyecto de ley de identidad de género que se discute en comisión mixta en el Congreso chileno.
El cardenal, que buscaba defender su postura sobre el cambio de sexo registral en menores de edad, argumentó que el proyecto plantea "algo más profundo" dado que "no porque a un gato le pongo nombre de perro, comienza a ser perro." Daniela Vega, la actriz trans que protagonizó la película chilena recientemente ganadora del Oscar "Una mujer fantástica" y que detonó la intensificación del debate público por la identidad de género en el país, emplazó a Ezzati a reunirse con ella.
"Ezzati, ven a conversar conmigo. ¿Te atreves?" escribió en su cuenta de Twitter.
Los dichos de Ezzati se hicieron después de que se conociera que el gobierno del presidente Sebastián Piñera enviará una indicación al proyecto de ley para permitir que el cambio registral sea desde los 14 años, con autorización de los padres.
La posición del líder de la iglesia católica en Chile fue enérgicamente rechazada.
En su cuenta de Twitter, Piñera señaló que "comparar la situación que afecta a las personas con animales no corresponde" y agregó que "en materia de identidad de género, el respeto y la altura de miras son esenciales." El mandatario confió que Ezzati pidiera disculpas por sus dichos.
Una reacción similar fue la de la portavoz de gobierno, Cecilia Pérez, quien calificó la cita del arzobispo como "desafortunada."
"Hoy Chile avanza con mayor inclusión y nos exige a todos que dialoguemos los temas de nuestra sociedad desde el respeto, sin prejuicios ni descalificaciones," detalló la ministra.
Las críticas también llegaron desde líderes de la oposición.
El ex candidato a la presidencia, el senador Alejandro Guillier, invitó a Ezzati a "caminar por la senda de la no discriminación" tras considerar que sus palabras dirigidas a niños y niñas trans habían sido ofensivas. De la misma manera, Juan Ignacio Latorre, senador por el partido de izquierda Revolución Democrática y miembro de la comisión mixta que discute el proyecto, sostuvo que "a veces es mejor guardar silencio antes de decir estupideces. Además de ser una ofensa a la dignidad de las personas de la diversidad sexual, solo acreciente el desprestigio institucional de la jerarquía eclesiástica chilena."
Los grupos LGBTI chileno también criticaron a Ezzati.
Organizando Trans Diversidades, una asociación que vela por la protección de las personas trans en Chile, señaló en Twitter que el actuar del arzobispo es de "una cobardía eclesiástica" al "referirse brutalmente de los más vulnerables y a la vez amparar a curas pedófilos," haciendo referencia a los escándalos de abusos sexuales que la iglesia chilena ha protagonizado durante los últimos años.
Rolando Jiménez, el dirigente de Movilh, indicando que Ezzati "una vez más ha cruzado la raya de todo lo tolerable." Jiménez dijo que "el arzobispo ha burlado y despreciado sin piedad ni misericordia alguna el drama padecido por quienes ven día a día imposibilitado su derecho a ser llamados y tratados por su nombre y sexo social."
Juan Enrique Pi, el presidente ejecutivo de Fundación Iguales, opinó que "si la Iglesia quiere participar del debate público del Estado laico, le exigimos que lo haga con respeto." Pi añadió: "¿Sabe el cardenal Ezzati cuántas personas trans son asesinadas al año en América? ¿Conoce las brechas en el acceso al trabajo, educación y salud de las personas trans? El cardenal le debe una disculpa a la comunidad trans, porque sus dichos son una burla."
Tras la polémica, el arzobispado emitió una declaración pública el sábado en la que se aclaró sucintamente que Ezzati "lamenta que el uso de una alegoría para referirse al concepto de nominalismo haya sido interpretada como una ofensa a quienes merecen todo su respeto y aprecio."
SANTIAGO, Chile — The transgender actress who starred in "A Fantastic Woman" has asked the archbishop of Santiago to meet with her after he spoke against a trans rights bill that is currently before Chilean lawmakers.
Chicago area LGBTQ+ friendly bakery closing after hate campaign
"Closing our doors is the direct result of the horrific attacks, endless harassment, and unrelenting negative misinformation"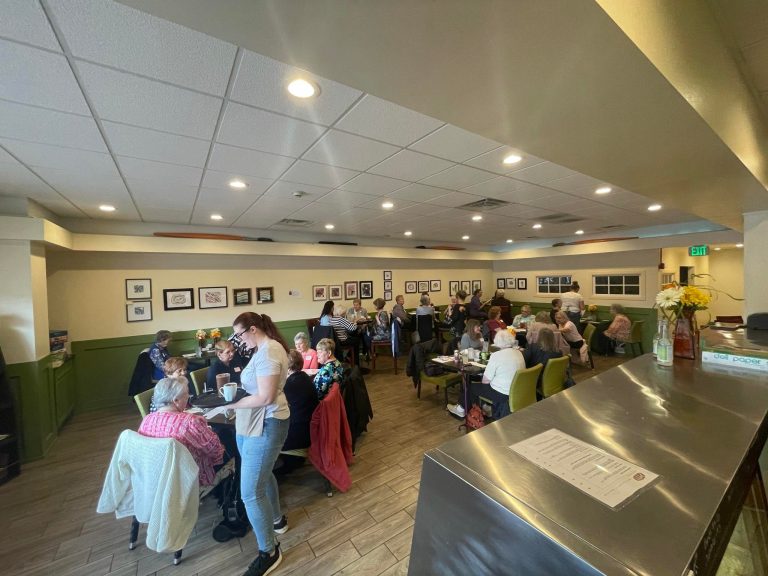 LAKE IN THE HILLS, Il – The owner of UpRising Bakery and Café announced this week on social media that she is permanently closing the doors to her bakery after months of anti-LGBTQ+ stochastic terrorism that had already resulted in a hate crime last July after hosting drag show events and has continued unabated.
Corinna Sac, who opened the bakery in 2021, told media outlets that her shop has drawn criticism from local Proud Boys and other anti-LGBTQ+ groups, has been vandalized and her staff and customers have been harassed.
Sac noted that in recent months after the July incident the online hate-filled harassment and bullying campaign has dramatically increased. In a statement released by her on the shop's social media accounts, Sac wrote: "Closing our doors is the direct result of the horrific attacks, endless harassment, and unrelenting negative misinformation about our establishment in the last eight months. From an award-winning bakery that donates to local organizations and supports diversity and inclusion, we have been rebranded by misinformation as 'gay only' and 'pedophiles.'"
Days after 24-year-old Joseph I. Collins, a local member of the Proud Boys was charged with a hate crime on July 24 for allegedly smashing the establishment's windows and spray-painting hateful messages on the building, the village of Lake in the Hills issued a letter prohibiting UpRising from hosting drag events in the future.
An Illinois police officer told The Los Angeles Blade he suspects conservative officials in Lake in the Hills, frustrated by the controversy over UpRising's drag brunch, decided to enforce an ordinance that had not been enforced in the past. Should they choose to do so selectively, allowing some businesses to host events but not others, he said the scepter of a lawsuit becomes likelier.
Sac noted that the dramatic decrease in sales as a result of the continued harassment which also included protestors and demonstrations at the store as well as the online harassment campaign.
In an interview with local journalist Amie Schaenzer, Sac says that she and her family have been doxxed to include her tax documents posted online and others have slammed her regarding her children, who are 8 and 10 years old, receiving free lunches at school through a state program, which is based on income.
"This has all become increasingly worrisome for us," Sac said. "My kids are not OK with it, they are extremely anxious, they are very scared at home, and it's very stressful for my whole family."
That combined with struggling to keep her business afloat and pay thousand in state taxes led to her announcement this past week to close she told Schaenzer adding that she originally set a March 31 closing date.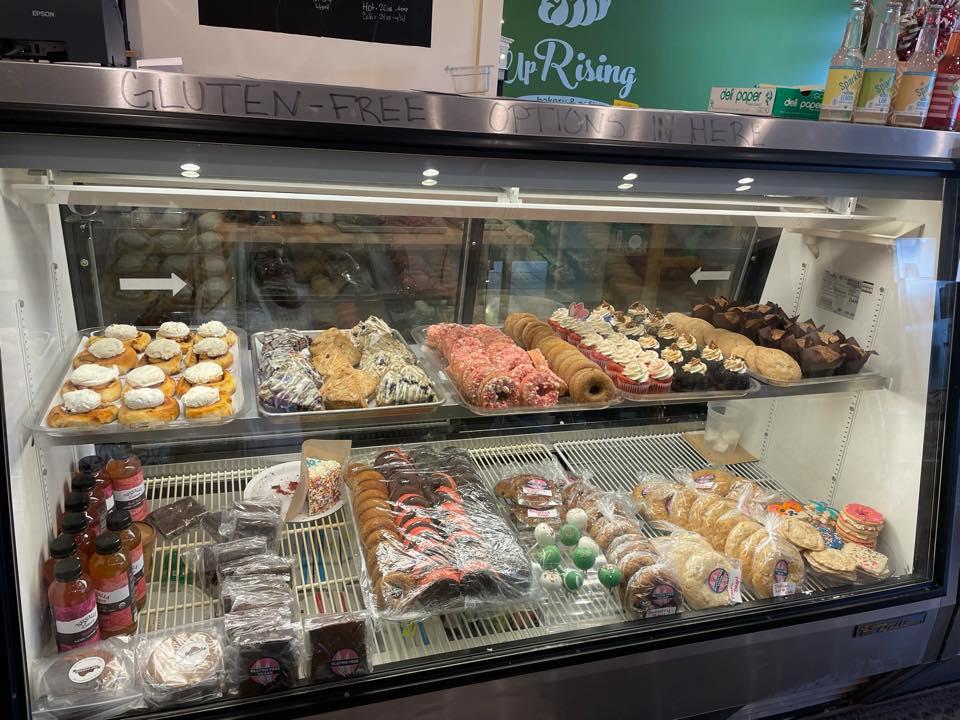 David Goldenberg, an attorney with the Anti-Defamation League, set-up a GoFundMe campaign to help keep the bakery open.
Goldberg wrote: "Sadly, UpRising Bakery is now at risk of closing at the end of March 2023 due to financial challenges brought on after weathering last year's attacks from bigots. People will lose their jobs and those of us who believe in tolerance and love will lose a safe space. We cannot allow the haters to win.
Join me in supporting this incredible small business and team of employees – and ensure the UpRising Bakery stays open for years to come." As of Saturday, March 25, the campaign has raised $43,056.
But Sac told Schaenzer she's unsure if the funds will be enough for her to stay in business.
"We were very resolute in our decision to close," said Sac, adding that she's now in discussions with her team whether to try and stay open. "It means a lot to us that the community did stand up for us and for the fundraiser. Especially considering everything that's been happening here, so, that has been amazing. But we just don't know if we can make it work."
She said she plans to decide in coming days if she will accept the GoFundMe funds in order to keep UpRising Bakery and Café open.
"We don't know what we are going to do, yet we are discussing that as a team over the next two days together, and we will make a collective decision," she said Thursday.