Cannabis stores in Los Angeles are booming. Here are our faves:
Getting stoned was never so easy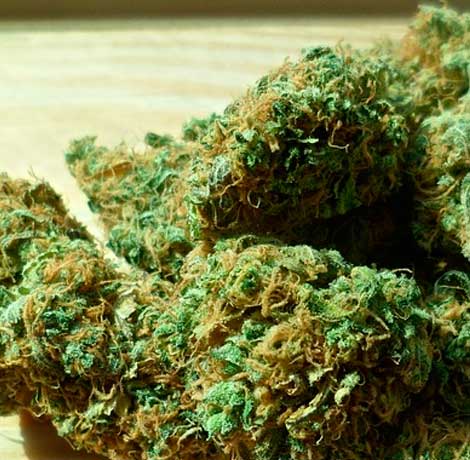 Whether you're a seasoned dispensary customer, or a recreational newbie, since weed became legal in California, finding the right store can be tricky.
Just as any brick-and-mortar store, there are some that are more appealing and efficient than others.
The success or failure of one store or another can depend on a few variables – location, variety of merchandise, and of course, the quality and care of its employees.
When it comes down to it, cannabis is still medicine for a lot of people. And dispensary workers or bud-tenders should be knowledgeable enough to help you navigate varietals and assist you in finding the right items at the correct potency — whether you smoke, vape or enjoy edibles or oils.
In alphabetical order, here's our list of some of Los Angeles' best dispensaries, keeping in mind quality, offerings and the conscientiousness of employees.
Buddha Collective
440 1/2 N La Cienega
West Hollywood, CA 90048
310-657-4202
http://www.buddhabarcollective.com/
Membership has its privileges at Buddha Collective. This shop offers its members who are able to grow cannabis, a channel to share their bounty with other members. Members with a desire to learn the grow business can access the expertise of Buddha Collective.
Exhale Med Center
Serving Los Angeles and the Surrounding Area
424-279-9497
http://www.exhalemedcenter.com/
Exhale Med Center is owned by Dmtry Muzychuk, a USC law student when he first launched the shop. He told LA Weekly that he got into the cannabis business because he believes it can "change people's lives."
The dispensary is said to cater to patient referrals from physicians working at Cedars-Sinai Medical. Without the usual high-tech security, Exhale has a more inviting feel. "It's about building trust and relationships," he said.
Downtown Patient Group
1320 Mateo St.
Los Angeles, CA 90021
213-747-3386
http://dtpgla.com
One of the largest pharmacies in LA, DTPG has a plethora of merchandise — there's even a foosball table. DTPG is known for outstanding flowers, such as Masters Mistress, King Louie and DT's Finest. "We have specific products aimed at serious ailments. We're really into CBD (cannabidiol) and Rick Simpson oil. It has guided patients out of cancer," a manager told LA Weekly.
Hollywood High Grade
7051 B Santa Monica Blvd.
Los Angeles, CA 90038
323-536-9133
http://hollywoodhighgrade.com
Featuring a rotating display of work by L.A. artists, Hollywood High Grade looks industrial from the street, but takes on another look once inside.
Offering a range from high-end strains such as Cypress Hill OG and High Grade OG Kush to middle of the road brands such as, OG Kush and Chem Dawg.
King Kush Collective
5919 S Broadway, Los Angeles, CA 90003
323-208-9397
Crowned the #1 shop in SoCal two times in 2015 and four times in 2016, according to "The List" of best collectives in SoCal.
With a menu of over 70 strains of flower (medical cannabis) the store carries a variety of types of concentrates — Crumble, Shatter (Nug-Run & Trim), Moon Rooks and more. Offering a huge selection of edibles by Kushy Punch, Cheeba Chews, Kiva, Sexy Ed's, Korova, Bhang Chocolate, Veravo, Ganjalato Ice Cream, they specialize in finding hard-to-come-by strains and cannabis.
This store keeps Dracula hours, staying open until 1:00 AM during the week and 1:30 AM on the weekends. Freebies: First-time patients get a surprise gift bag and the store will text you regarding deals.
Los Angeles Patients & Caregivers Group
7213 Santa Monica Blvd
West Hollywood, CA 90046
323-882-6033
https://www.lamedicalmarijuana.com/
This 14-year-old, activist-founded, non-profit collective, has spent years nurturing relationships with SoCal's best cultivators and building its own genetic stock. According to Green State, "LAPCG's line of flowers, the house collection features great representations of classic old-school strains."
Green State highlights: OG Kush, NorCal Purps and Classic Trainwreck as, "arguably the best commercial version of the strain and is definitely not for those with anxiety or a low tolerance."
Managing director of LAPCG, Michelle (no last name), told Marley Natural, "We definitely try to be a liaison for the medical side and we pride ourselves on being a friendly and knowledgeable dispensary. That may not necessarily be the vibe at every other dispensary that you visit, but we definitely come from a place of being a member of the community and uplifting and supporting the community by promoting wellness and wellbeing around us. We try to live it and kind of give it to everyone in hopes that that will perpetuate outward."
MedMen
Serving West Hollywood and the Surrounding Area
323-848-7981
https://medmen.com/
Since its opening, MedMen has experienced lines down the block and its fans are true believers in the almost Apple Store experience of boutique weed products of every kind. President and Co-founder Andrew Modlin and MedMen co-founder and CEO, Adam Bierman are now ramping up to take their slick store national.
Modlin studied Fine Art at UCLA and says he fell into the cannabis business by accident, but the unique design aesthetic of the stores has put it on the map.
MedMen's goal has been to re-envision the dispensary experience for patients, combining a clean, bright and innovative storefront that welcomes existing and new clients.
"A career as a cannabis entrepreneur was definitely not something in my plans," Modlin told the Los Angeles Blade.
"I met Bierman at my first job and we hit it off immediately. We decided to combine our skill set and run our own marketing company in Los Angeles. We had a meeting with a local medical marijuana dispensary operator who wanted to hire us and that was our introduction to this industry. We immediately saw the business potential and jumped into the cannabis industry headfirst," Modlin says.
And MedMen has grown at lightning speed. In a little over two years, MedMen went from 15 to more than 700 employees.
Modlin says he's an old-school head, and prefers to smoke flower. "I also love working out and Habit's CBD-infused water is great for sore muscles," he adds.
Modlin and his business partner Adam Bierman were featured in the April 20, 2015 issue of Time magazine. The article written by Eliza Gray, titled "Dope Dreams," covered the MedMen's journey from yogurt to marijuana and the success they've had.
MMD
Serving Hollywood and the Surrounding Area
877-420-5874
MMD Cannabis Dispensary is the first Hollywood location to get its license from the city of Los Angeles and the state of California for adult use sales of marijuana.
"It's significant for us because we'll be able to serve the tourist community and continue to serve our patients that we have done in the past," Steve Ashbel, director of MMD told ABC 7 News in February of this year.
The dispensary has been selling medical marijuana for more than a decade, and representatives say they're excited to expand their clientele in a responsible way.
First time patients receive a rewards card with free gifts, a 5G 1/8th, and free half gram of hash.
Zen Healing
8464 Santa Monica Blvd
West Hollywood, CA 90069
323-656-6666
Noted as the home of the original medical marijuana machines, (a vending machine for selling or dispensing cannabis), Zen Healing has been open for over 15 years, and some say it has one of the highest-grade selections of any store in Los Angeles. Its edibles and medicinal choices are outstanding.
The universe comes out to jazz and violins and you're invited
LA prides itself as home of the stars. Don't limit yourself to the mere mortal stars of Hollywood, when the universe is opening its doors
LOS ANGELES COUNTY – Starlight, starbright: Bathing yourself in the magnificent skies has returned to Los Angeles as the historic Mount Wilson Observatory announces… shall we say it… a heavenly lineup for its 2022 program.
The program offers something for everybody: From the universe-fascinated who want to observe and soak up astronomical knowledge to the bright light and musically discerning who are there just for the mind-blowing beauty alone.
Since its founding in 1904 by astronomer and visionary George Ellery Hale, Mount Wilson Observatory has played host to some of the most important discoveries in modern astronomy. Located on Mount Wilson, a 5710-foot (1740-meter) peak in the San Gabriel Mountains of the Angeles National Forest, Mount Wilson Observatory (MWO) features the Snow Solar Telescope (largest in the world from 1905-1908 and the mountain's first installation), a 60-inch telescope (the world's largest operational telescope from 1908-1917), and the 100-inch Hooker telescope (which featured the world's largest aperture from 1917-1949). Mount Wilson Institute has independently operated and maintained the Mount Wilson Observatory since 1989 under a long-term agreement with the Carnegie Institution of Washington.
The observatory offers a series of tours throughout the season for the scientific tourist in you. For the mechanically inclined, you can take an engineering tour of the huge telescopes and understand how they have enabled historic discoveries. For the stargazers, there are public and private tours to actually use the telescopes and peep in on our nearest planetary and constellation neighbors. For the gazers who want to keep things even closer to home, take a look right into our own Sun with the Lunt Telescope.
There is no better way to observe the universe than to do it wrapped in gorgeous music. The observatory steps up and takes advantage of the dome's sensational acoustics by presenting Sunday Afternoon Concerts in the Dome. Top jazz, violinist, brass talents and more will perform in events at 3:00pm and 5:00pm May 22- October 21. The season aesthetics are capped off with [email protected] Observatory in the later summer months which explores sound art in the dome, plein-air painting and sculpting.
It would be a shame to visit the observatory for its visual and auditory sensual offerings alone, however. For those who want to deepen their mind, the season also offers an incredible roster for the astronomy intellect. Lectures from the top experts include discoveries of the deep space mission, women scientists at the observatory, the work of George Ellery Hale, and more.
The gates to Mount Wilson's acreage opens at 10:00am every day and close at 5:30. Visitors can hike the grounds, gaze at the telescope domes that dot the landscape, and browse through the Historic Museum in the Lecture Hall.  Members from the Los Angeles Astronomical Society will gather around the grounds during each of the events during the season and set up specialty telescopes for a view of various night sky objects while attendees await their turn to look through the grand telescopes in the domes.
Los Angeles prides itself as home of the stars. Don't limit yourself to the mere mortal stars of Hollywood, when the universe is opening its doors to experience stellar wonders that will really blow your heart and your mind. We hope to see you at the observatory to experience magnificence together.
For more information:
Concerts: https://www.mtwilson.edu/concerts
Engineering Tours: www.mtwilson.edu/engineering-tour
Public Ticket Nights: mtwilson.edu/public-ticket-nights
Private Telescope Reservations: mtwilson.edu/observe
Solar Viewing: mtwilson.edu/solar-observing
Tours: mtwilson.edu/weekend-docent-tours
Mt. Wilson Observatory: https://www.mtwilson.edu
MWO Facebook: https://www.facebook.com/WilsonObs
MWO Twitter: https://twitter.com/mtwilsonobs MWO Instagram: https://www.instagram.com/mtwilsonobservatory
Padilla joins women's march rally in LA to advocate for abortion rights
"We're coming together this weekend with a powerful message to those who wish to control our bodies & our futures"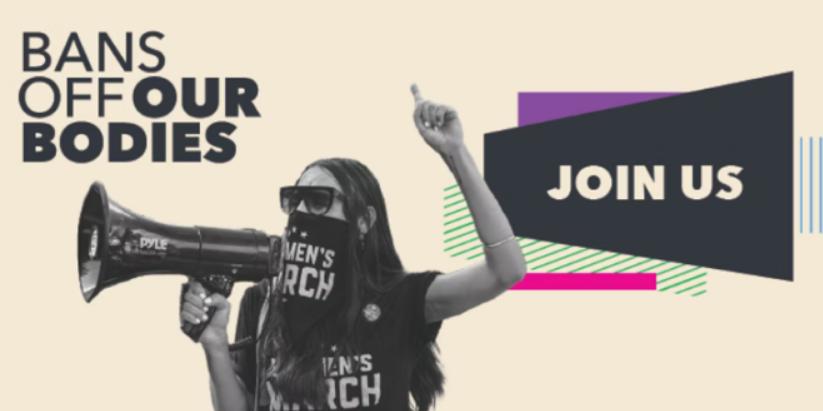 LOS ANGELES – U.S. Senator Alex Padilla (D-Calif.), a member of the Senate Judiciary Committee, will join the Women's March Foundation along with local and national leaders for a National Day of Action, the 'Bans Off Our Bodies' Reproductive Rights Rally. Padilla will deliver remarks on the importance of defending access to safe, legal abortion at the federal level.
Senator Padilla joins leaders in Los Angeles for this day of action following a leaked draft Supreme Court decision that would overturn Roe v. Wade and roll back abortion access protections for millions of women across the country.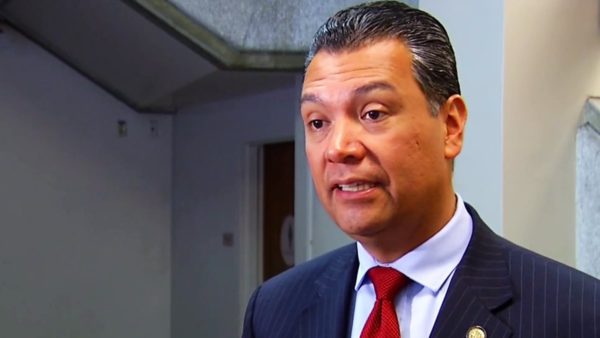 Earlier this week, Padilla voted in support of the Women's Health Protection Act (WHPA), legislation that would codify the right to an abortion into federal law, and spoke on the Senate floor urging his colleagues to pass the bill.
The "Bans Off Our Bodies" daylong event is organized by groups including Women's March, Planned Parenthood Action Fund, UltraViolet, MoveOn, the American Civil Liberties Union and the National Abortion Rights Action League.
"We're coming together this weekend with a powerful message to those who wish to control our bodies and our futures: Keep your bans off our bodies," said Planned Parenthood national organizing director Brianna Twofoot.
| | |
| --- | --- |
| WHEN: | TOMORROW, Saturday, May 14 at 10:00am PT |
| WHO: | Women's March Foundation |
| WHERE: | Los Angeles City Hall, 200 N Spring St., Los Angeles, CA 90012 |
Vaxxed & unmasked, DragCon returns as a three-day LA lady
"It's a drag world and we are so excited to be welcoming a record number of queens from all over the world to RuPaul's DragCon this year"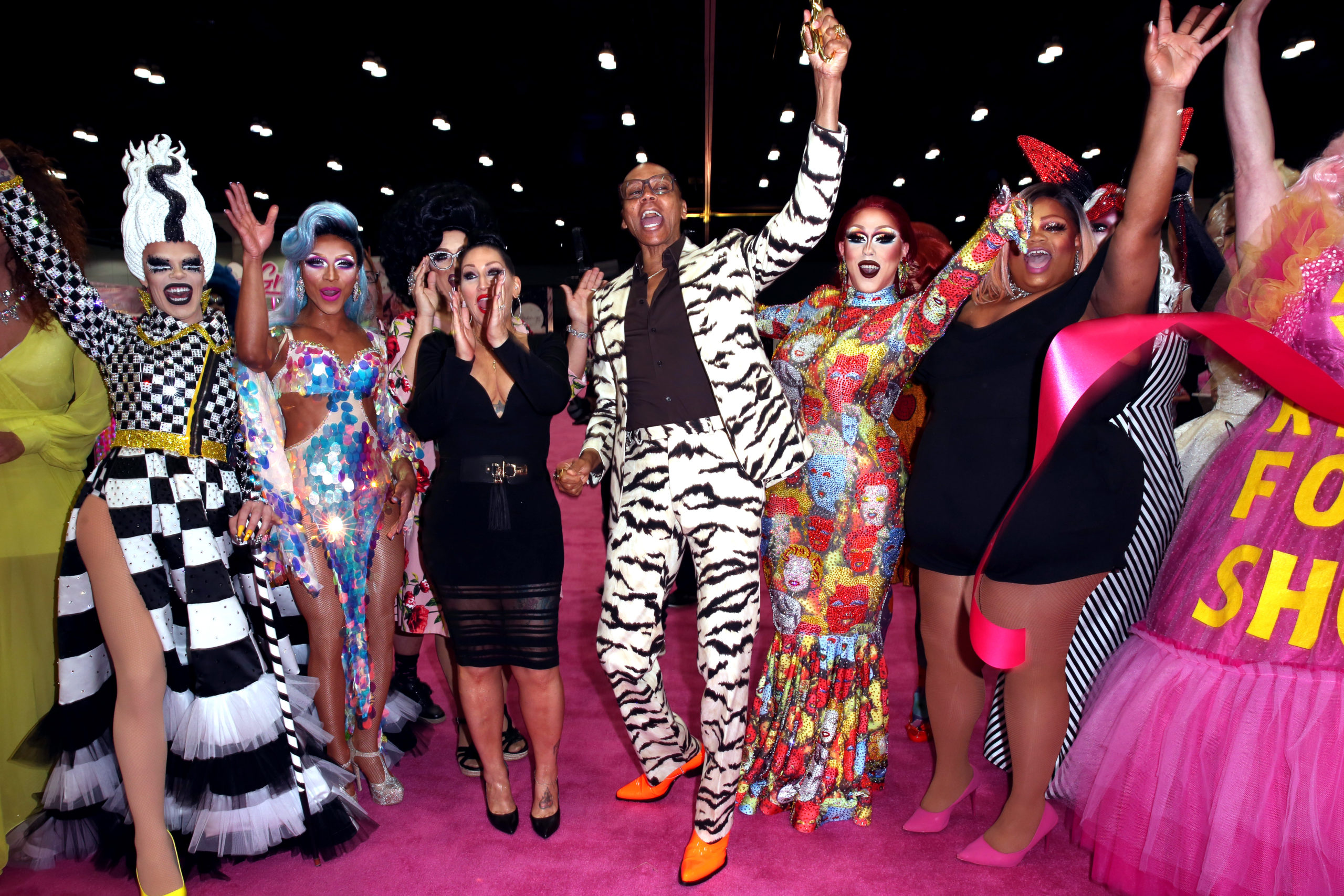 LOS ANGELES – After what seems like a lifetime of shuttered gay bars, cancelled Pride marches, and digital drag shows so long they're still going on, RuPaul's DragCon LA is set to roll out its photo op-fabulous pink carpet for the first time since 2019, and invite you to sissy that walk back into a World of Wonder filled with wigs, dresses, heels, and makeup with such lasting power it's said to take a queen all the way from her first werk room entrance to her "Miss Congeniality" win at the inevitable reunion show.
Taking place Friday through Sunday, May 13 to 15, RuPaul's DragCon LA 2022 will be the 10th such in-person convention presented by RuPaul and World of Wonder—their "fiercest year yet," say the organizers, who've brought some things old, some things new to what they note is "the world's largest all-ages and family-friendly celebration of drag, featuring vendors, exhibitors, meet & greets, panels, and Q&A sessions."
Long-may-she-reign supermodel of the world RuPaul (Fun Fact: She put the "RuPaul" in "RuPaul's Drag Race"), will open the proceedings at a Friday morning ribbon-cutting, and then make several DJ appearances. But as star-powered as a "Mama Ru" sighting can be, it's the storied queenmaker's "Drag Race" alum ("My girls," she calls them) that have become the most powerful draw. Booked for the LA Con are long-established queens including Alaska, Monet X Change, The Vivienne, Raja, Shea Couleé, Trinity the Tuck, Jinkx Monsoon, and Adore Delano.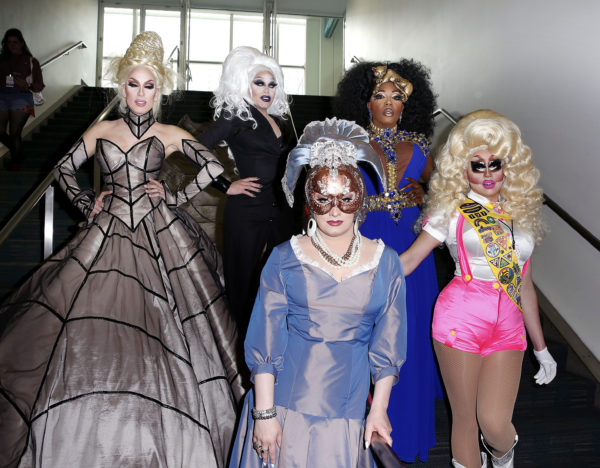 But wait—the roster is also well-represented by queens from the ever-growing lists of Drag Race competitions taking place outside of the United States. This lucky talent pool isn't just showing up at the LA Con to put in some face time—they're also putting on a show. "Bring Back My Girls" is the name of the seven-part show taping live at DragCon for fall 2022 viewing as a WOW Presents Plus original series. The cast of "Bring Back" is drawn from queens of the UK, Australia & New Zealand, Canada, Holland and our good old USA. Appearing in a series of panel discussions hosted by TV personality and LGBTQ+ activist Ts Madison, the tapings are accessible to the public, whose interactions with the panelists during the Q&A section just might find them making the final cut
"It's a drag, drag, drag, drag world and we are so excited to be welcoming a record number of queens from all over the world to RuPaul's DragCon this year," said World of Wonder co-founders Fenton Bailey and Randy Barbato of the international influx, adding, "We cannot wait to showcase them… These conversations will make you laugh and cry while serving you T from a global perspective."
The panelists will include, from "RuPaul's Drag Race S12": GiGi Goode, Heidi N Closet, Jackie Cox, and Nicky Doll. From "RuPaul's Drag Race vs. The World": Baga Chipz, Blu Hydrangea, and Cheryl Hole. From "RuPaul's Drag Race UK S2: A'Whora, Lawrence Chaney, Tayce, and Tia Kofi. From "Canada's Drag Race S1": Anastarzia Anaquway, Jimbo, Juice Boxx, and Scarlete BoBo. And that's just a fraction of the featured shows and castmembers.
Other panels not themed to the WOW Presents Plus series taping have compelling themes and panelists. On Saturday, May 14 at 3PM, the Anastasia Beverly Hills: Exploring Beauty panel features Detox, Norvina aka Claudia Soare, Trinity the Tuck, Jorgeous, and Kerri Colby. At 3:30pm, Carson Kressley, Raja, Nicky Doll, Alexis Mateo, and Gottmik sit down for a Fashion Photo Ruview. Also at 3:30PM, Jackie Cox brigs her WOW Podcasts show live with a "It Do Take Nerd" panel featuring Steven Sims, Tina Burner, and Daniel Franzese.
On the convention floor, you'll find something totally new, even by drag standards. It's been 30 years since four sex-positive seniors known as The Golden Girls wrapped up their seven-season run. Now, for the duration of its three-day run, DragCon LA transports you into the most beloved room in that iconic, wicker-filed Miami house. This lovingly detailed recreation of "crisis central" (aka the kitchen) invites fans to "get lost in the Golden Girls universe and live their 80s-sitcom fantasy" say the minds behind this "unique activation"—which is Hulu, since the press release touts the streaming service as a means to catch up on the show before you see the set on-site and succumb, understandably, to a royal tizzy.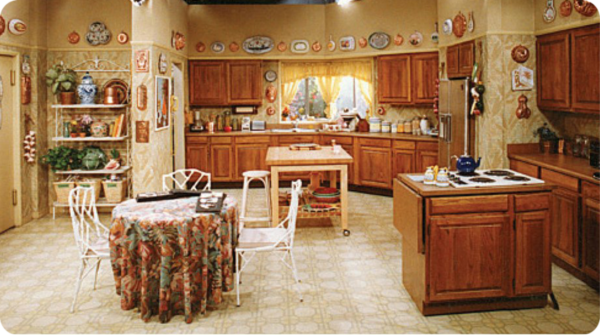 Con-goers who take part on Sunday from 11AM to 2PM will have the opportunity to interact with the Girls, as lovingly played by four equally beloved drag queens. Picture it: Pandora Boxx (RuPaul's Drag Race Season 2, All Stars S6) is Rose; Tempest DuJour (RuPaul's Drag Race S7) is Dorothy; Kennedy Davenport (RuPaul's Drag Race S7, All Stars S3) is Blanche; and Mrs. Kasha Davis (RuPaul's Drag Race S7) is Sophia. All who attend during that three-hour window will have the opportunity to schmooze while being served the kitchen's most popular repeat dish… which is, what? Yes, cheesecake!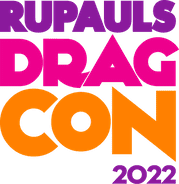 RuPaul's DragCon LA 2022 takes place Friday, May 13th: 9:00PM to 6:00PM; Saturday, May 14th: 9:00AM to 6:00PM; and Sunday, May 15th: 9:00AM to 5:00PM. COVID Protocols: All must provide proof of full vaccination or a negative COVID-19 PCR test upon entry into the venue (taken within 48 hours of walking through the doors). Masks are optional but recommended – however, vendor and talent booths may have their own rules in place that require masks. **Guidelines are subject to change.
More information can be found at https://la.rupaulsdragcon.com/faq/. *At home tests will not be accepted; onsite testing will be available at a fee. DragCon uses the CDC's definition of fully vaccinated. Full details can be found on the CDC website.
The Los Angeles Convention Center is located at 1201 South Figueroa Street
Los Angeles. The Los Angeles Convention Center (LACC) offers two parking garages on a first come first serve basis. Maps and more info can be found at LACC Parking.