April 19, 2018 at 12:22 pm PDT | by Mariah Cooper
Man claims painkillers turned him gay, says he won't stop taking them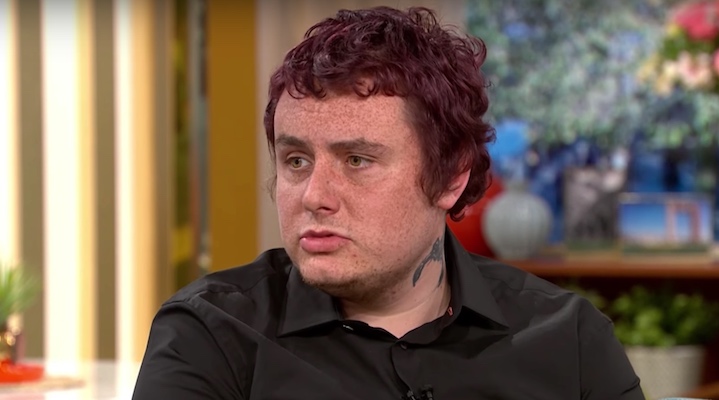 Scott Purdy (Screenshot via YouTube)[/caption
Scott Purdy says that he was a straight 23-year-old man who was attracted to his girlfriend before he started taking painkillers.
After a go-karting accident, Purdy was prescribed Lyrica (Pregabalin) for pain. In an interview with British TV show "This Morning," Purdy says he started to feel sexually attracted toward men until he decided to stop taking the medication.
"All I craved was male attention so I thought it was a bit weird and stopped taking it just in case," Purdy says. "As soon as that happened my sexual attraction towards my ex-girlfriend went back up and I was more intimate and cuddly and it was normal again. But the pain started building back up and so I started taking Pregabalin again."
Purdy explains that he had "quite a few" girlfriends in the past and was never attracted to men. However, he did recall kissing another boy when he was a teenager out of curiosity but says he decided it wasn't for him.
He continued that he isn't in contact with his family but when he told his friends about his sexuality change they were confused.
"When I put it on Facebook about a week and a half ago I didn't say the reason why, and everyone was saying they didn't see it coming and it's a great shock because it was so out of character," Purdy says.
Purdy broke up with his girlfriend and now says he doesn't want to stop taking the medication because he's happy.
Dr. Ranj Singh also appeared on the show to advise that the medication didn't change Purdy's sexuality but that the medication's side effect of calming nerves let Purdy be his "true self."
"These feelings were probably always there, and sexuality is complex," Singh says. "It's not black and white. Different people experience it differently, and some people are fluid."
Singh, who is gay, also gave his own experience with the drug.
"I've been on Pregabalin myself," he says. "I'm sorry to say it didn't make me any gayer."
Watch below.